Meet the sculptors of Changi Airport's first impressions
From the roads your car glides on, to the vibrant roadside vegetation and clearly marked road signs, the Changi experience begins as soon as you get past the "Welcome to Changi Airport" sign on Airport Boulevard, the main avenue connecting the airport to Singapore's expressways.
Changi Journeys brings you behind-the-scenes stories of the many teams who make this first impression of Changi Airport that much more special.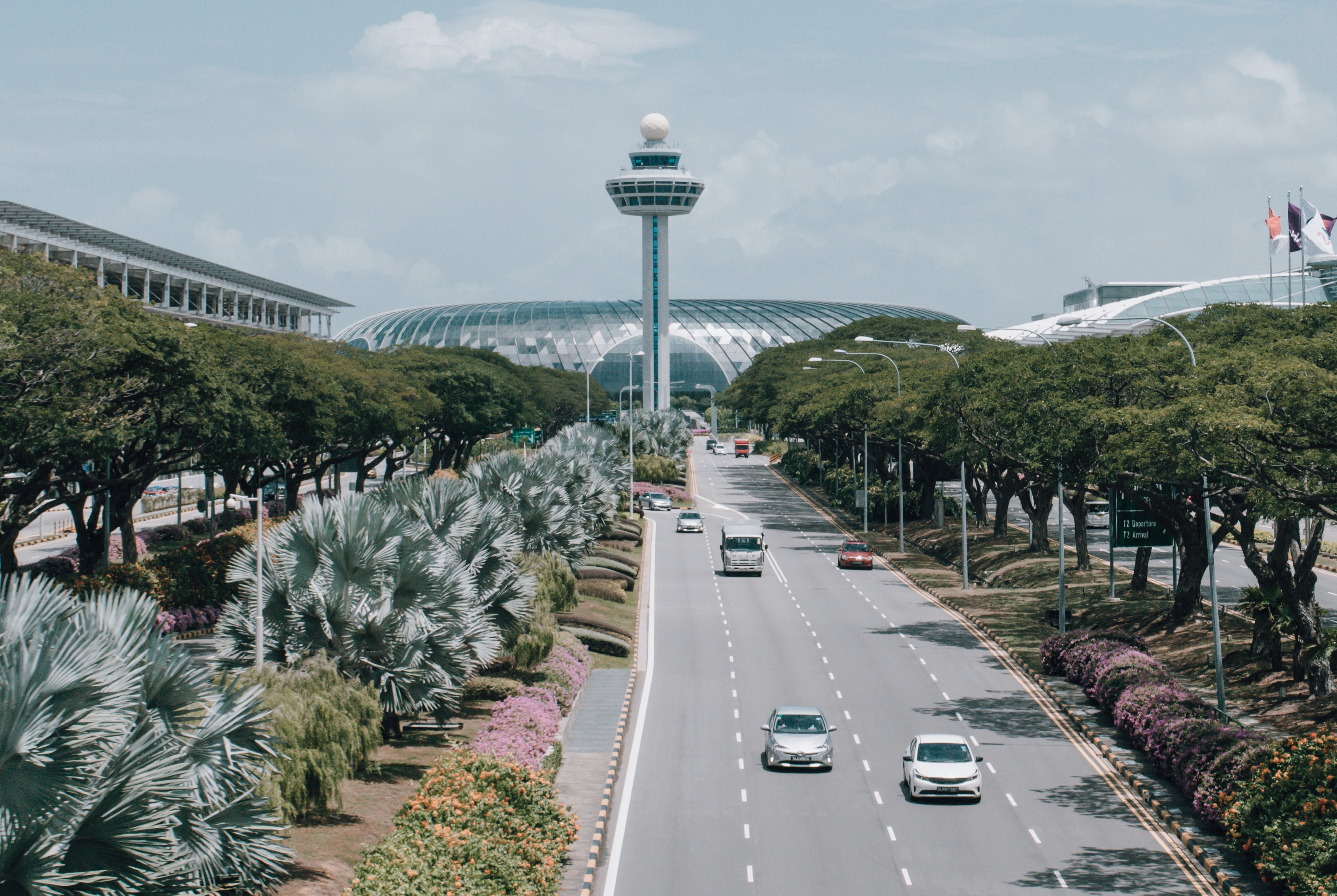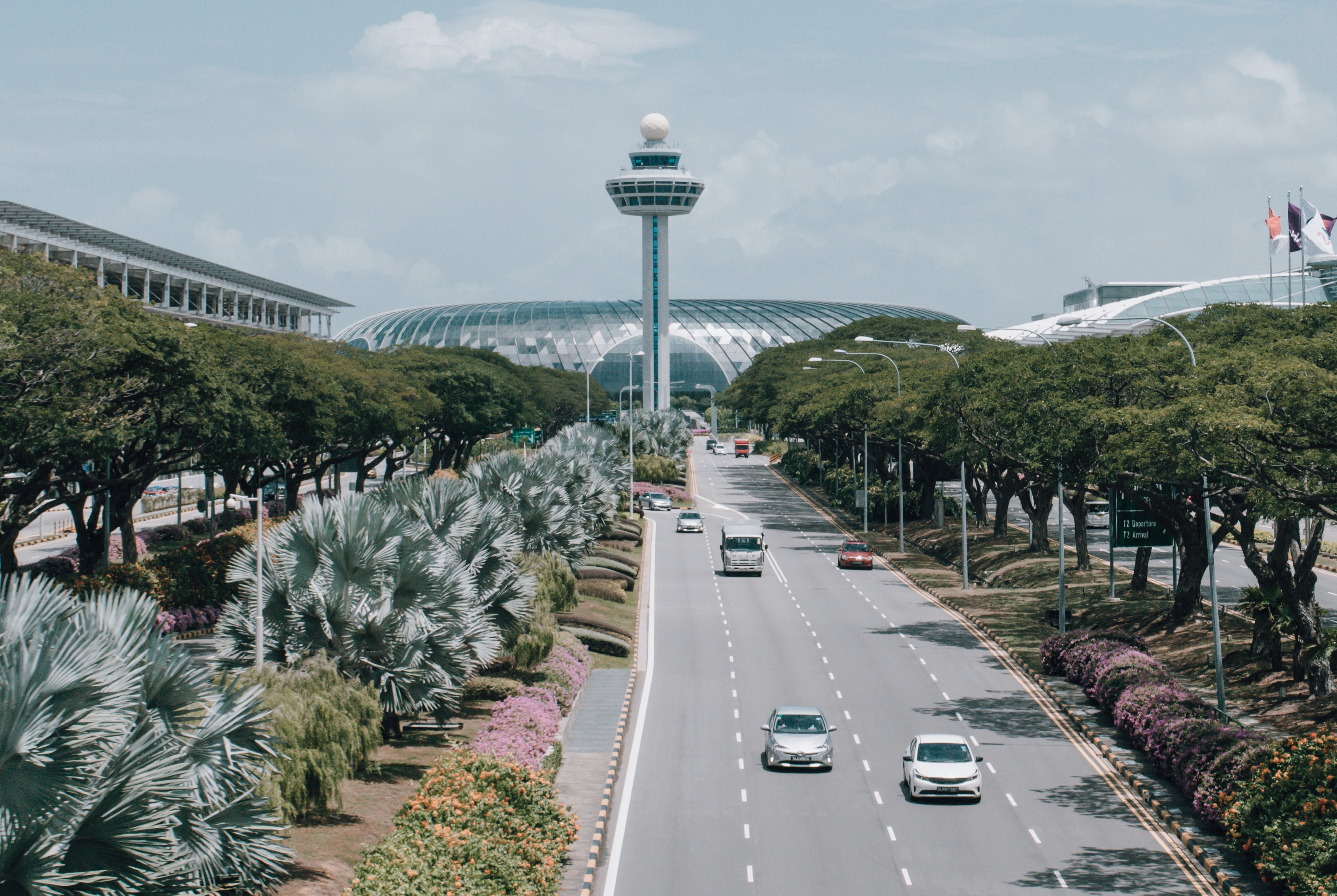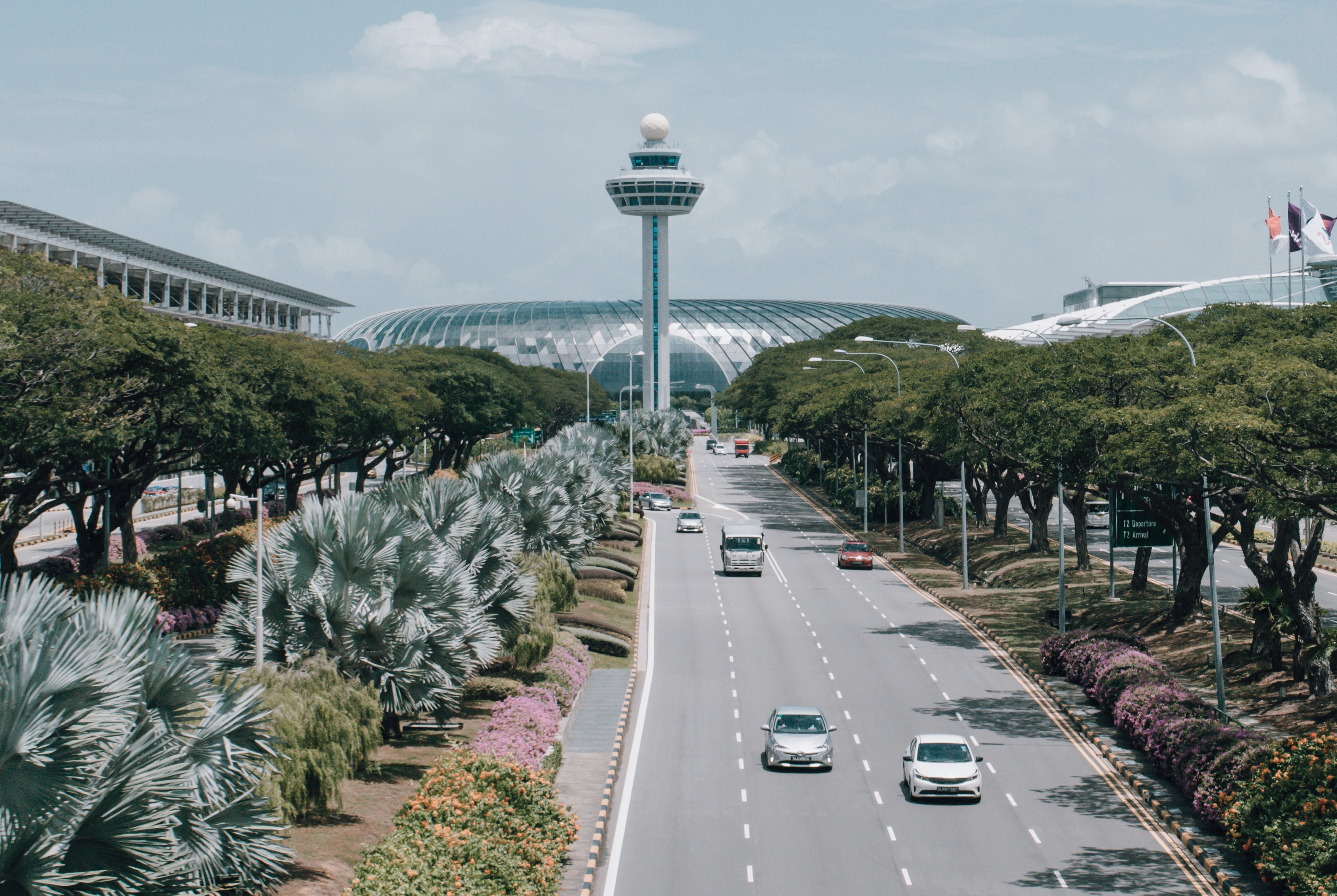 A smooth trip to the terminals
Changi Airport Group's (CAG) Roadway Systems Team (RST) works tirelessly round-the-clock to maintain the road network around the airport, allowing for smooth journeys to the terminals and Jewel.
Four workers are despatched at a time to carry out road maintenance works, such as patching potholes, and upkeeping infrastructure such as kerbs and guardrails. For such works, they must adhere to strict operating windows in the afternoon and night, in order to minimise disruptions to traffic during peak hours.
When more major works such as resurfacing of roads – a process that involves removing existing layers of tarmac and reapplying new ones – are necessary, the team must come up with comprehensive traffic management plans, which can include redirecting vehicles and deploying road marshals. Such works are done every few years, or when road surfaces are too loose to do minor repairs.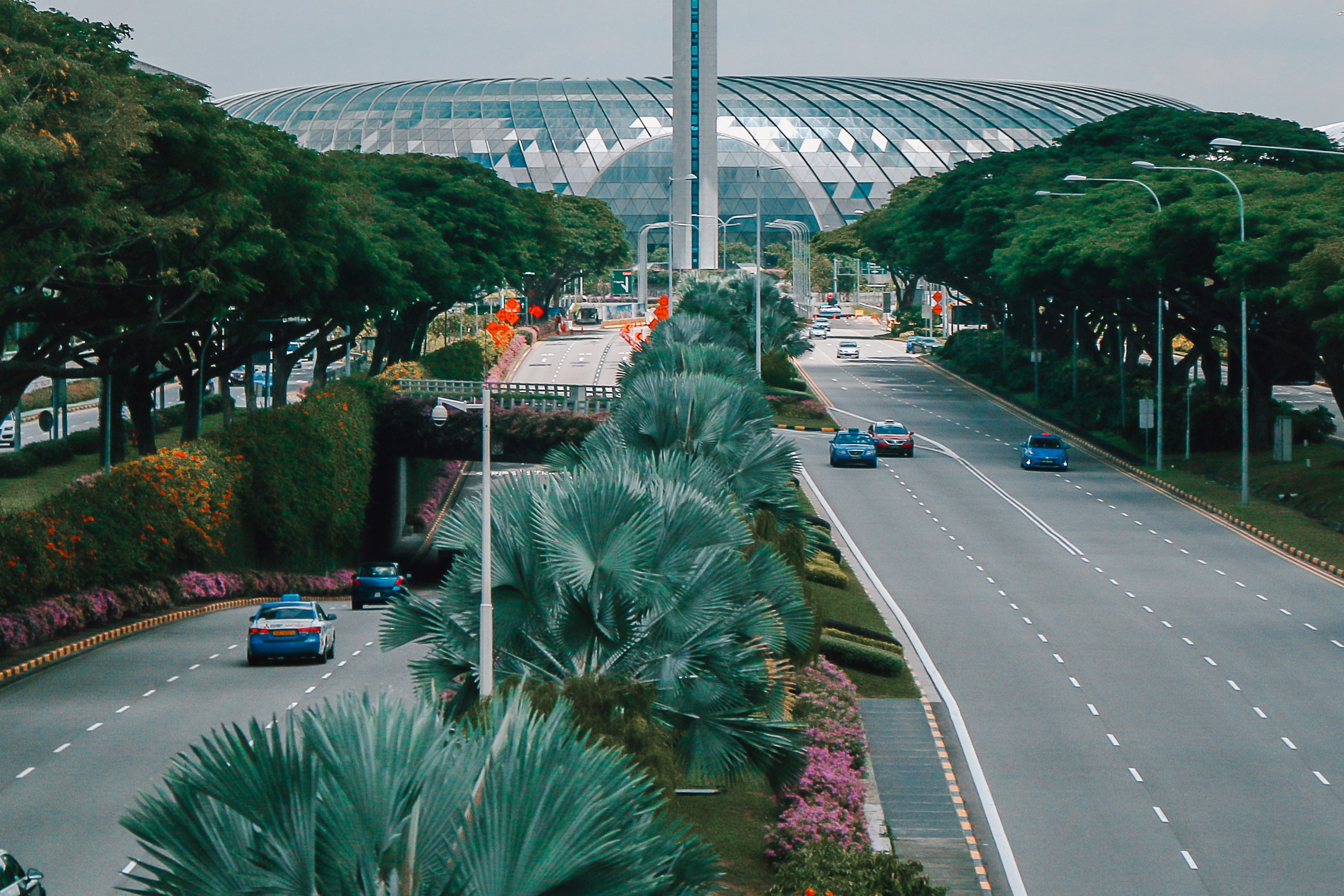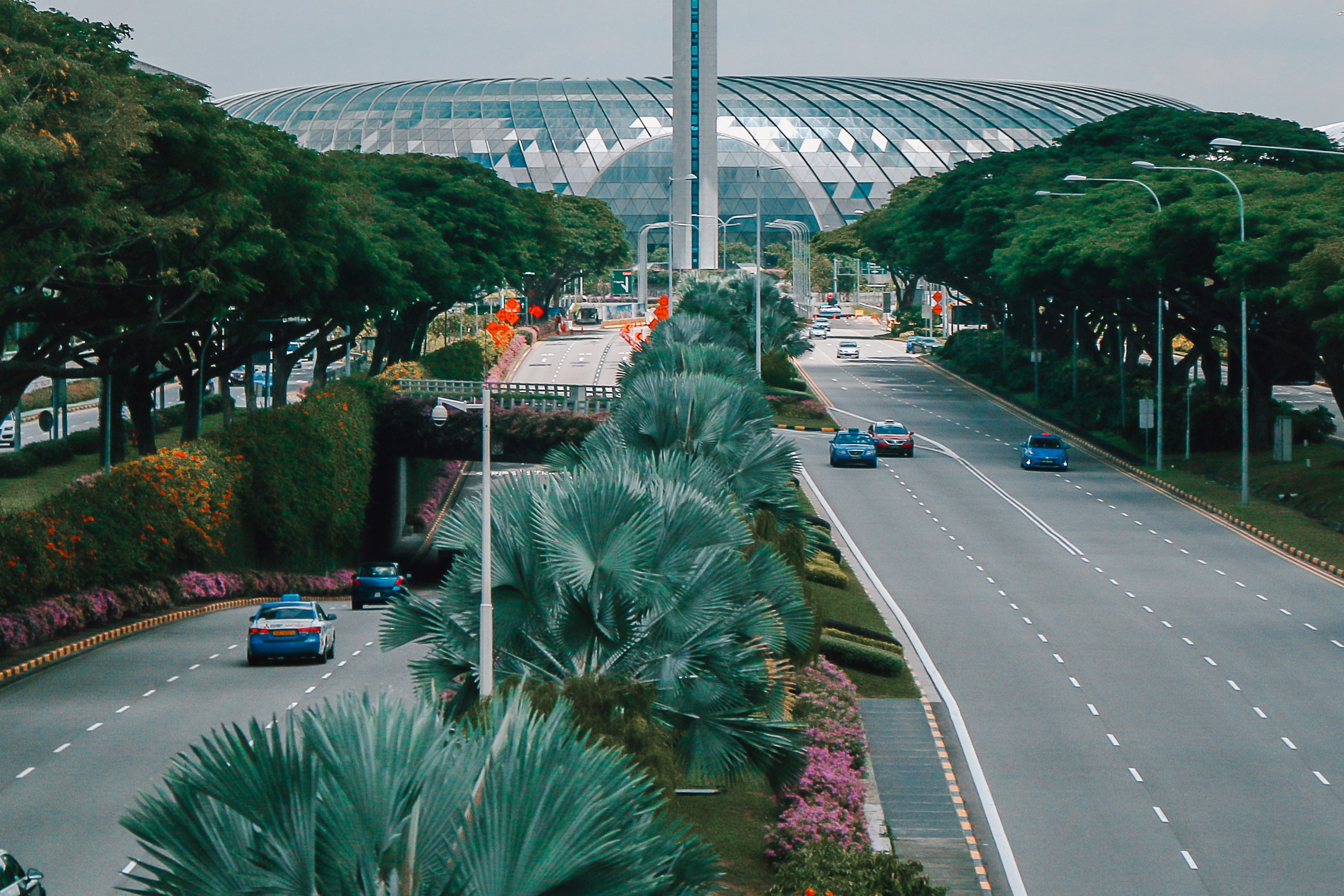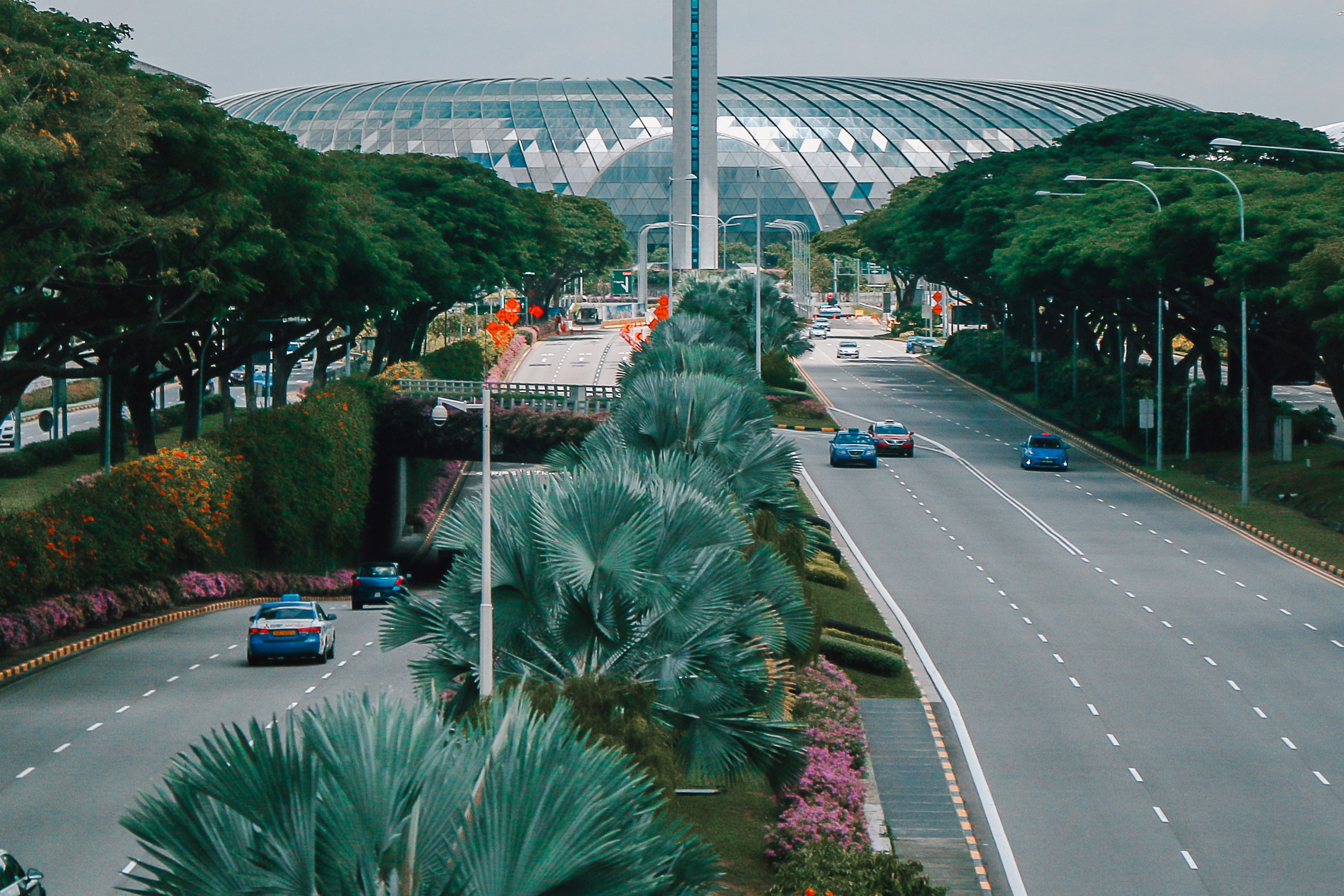 "We are always on the lookout for any potholes that might appear, so that we can patch them up quickly. We also pay attention to ensure that road markings are clear at all times," says Mohd Sidek Hashim, who is part of the RST. "Because it's Changi Airport, we need to maintain standards!"
Thankfully, the relatively smaller network of roads around Changi Airport helps the RST do its job. "It's easier to spot minor issues and fix them quickly before they develop into more serious problems which might impact the experience of visitors or travellers," Sidek explains.
Lighting the way
In addition to the roads around Changi Airport, CAG also looks after both standard and lighted traffic signs around the airport. The lighted signs – a key feature unique to Changi Airport – come on every evening and were erected to better guide motorists at night. They carry key information such as directions to terminals and carparks.
Besides lighted traffic signs, Liew Keen Hao and his team from External (Landside) Systems also manage the streetlights along Airport Boulevard, between Terminal 1 (T1) and the "Welcome to Changi Airport" sign. He says, "We carry out daily inspections and troubleshoot issues on the spot; as such, most of our work is actually done after the sun sets."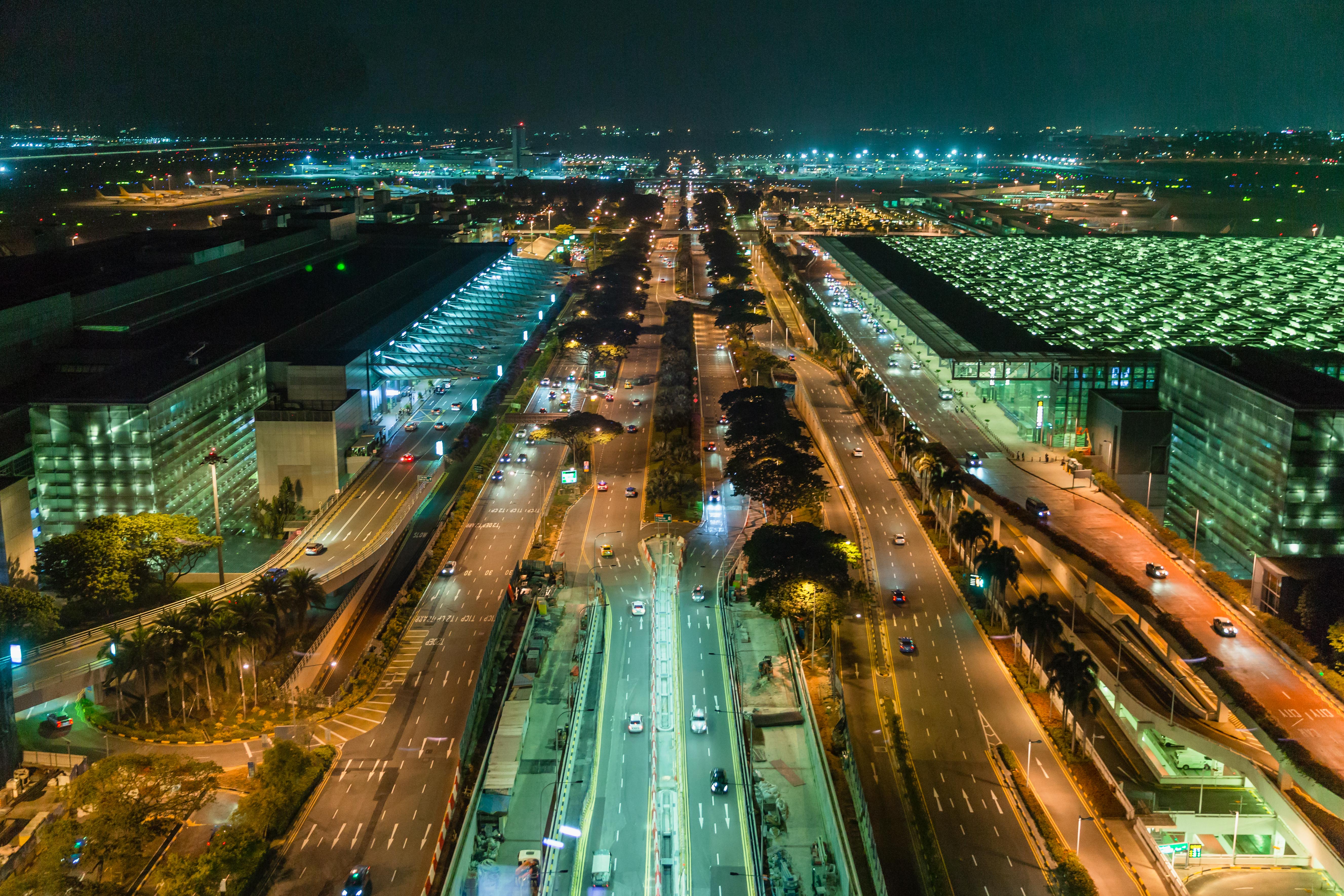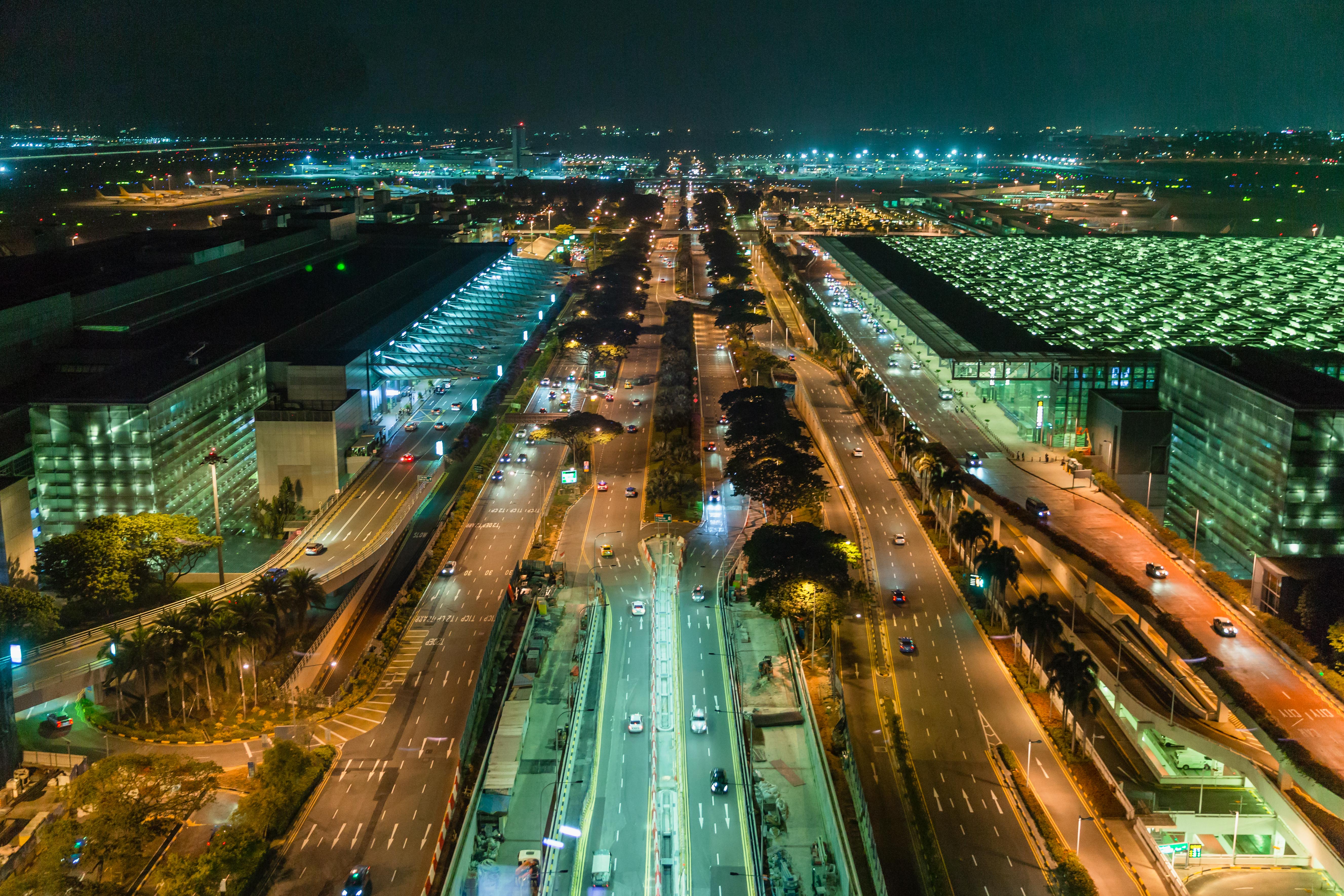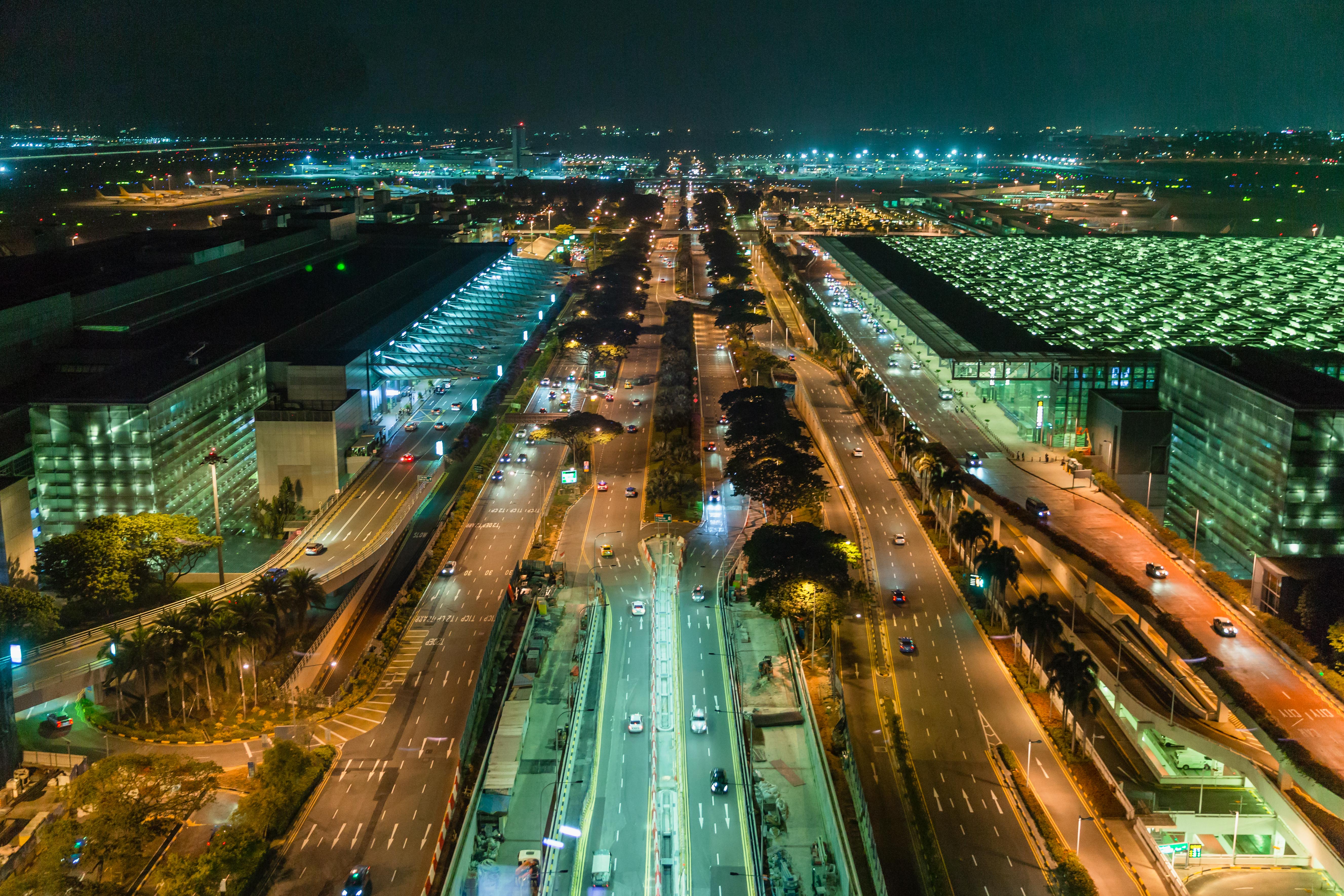 He shares that the team is in the process of replacing their streetlights with LED lights, as they are much more energy-efficient, brighter due to their cooler colour temperature, and can last much longer.
Keen Hao's team is also looking into smart technology and other innovations to improve Changi Airport's lighting systems. "We're currently trialling a solar-powered smart lamp post," he shares. "This smart lamp post will not only remove the need for underground power cables – which are costly and difficult to maintain – but can also control and monitor the lighting remotely. This reduces the need for us to carry out physical inspections."
So far, Keen Hao is proud of the work done by his team. "It's important to maintain a well-lit environment for drivers, give clear instructions to tourists, and to light up our roadside horticulture at night. It creates a beautiful first impression of Changi Airport," he beamed as he spoke. 
A colourful splash
Sitting between the terminal buildings and fast-moving cars are rows of specially curated horticulture on Airport Boulevard. Besides the iconic palm trees that have been around Changi since its early days, rain trees, bougainvilleas and willow trees have also started appearing on road dividers. These plants were selected by CAG as they can withstand Singapore's heat and can bloom all year around – a key part in ensuring Changi Airport's exterior always appears colourful and inviting to its visitors.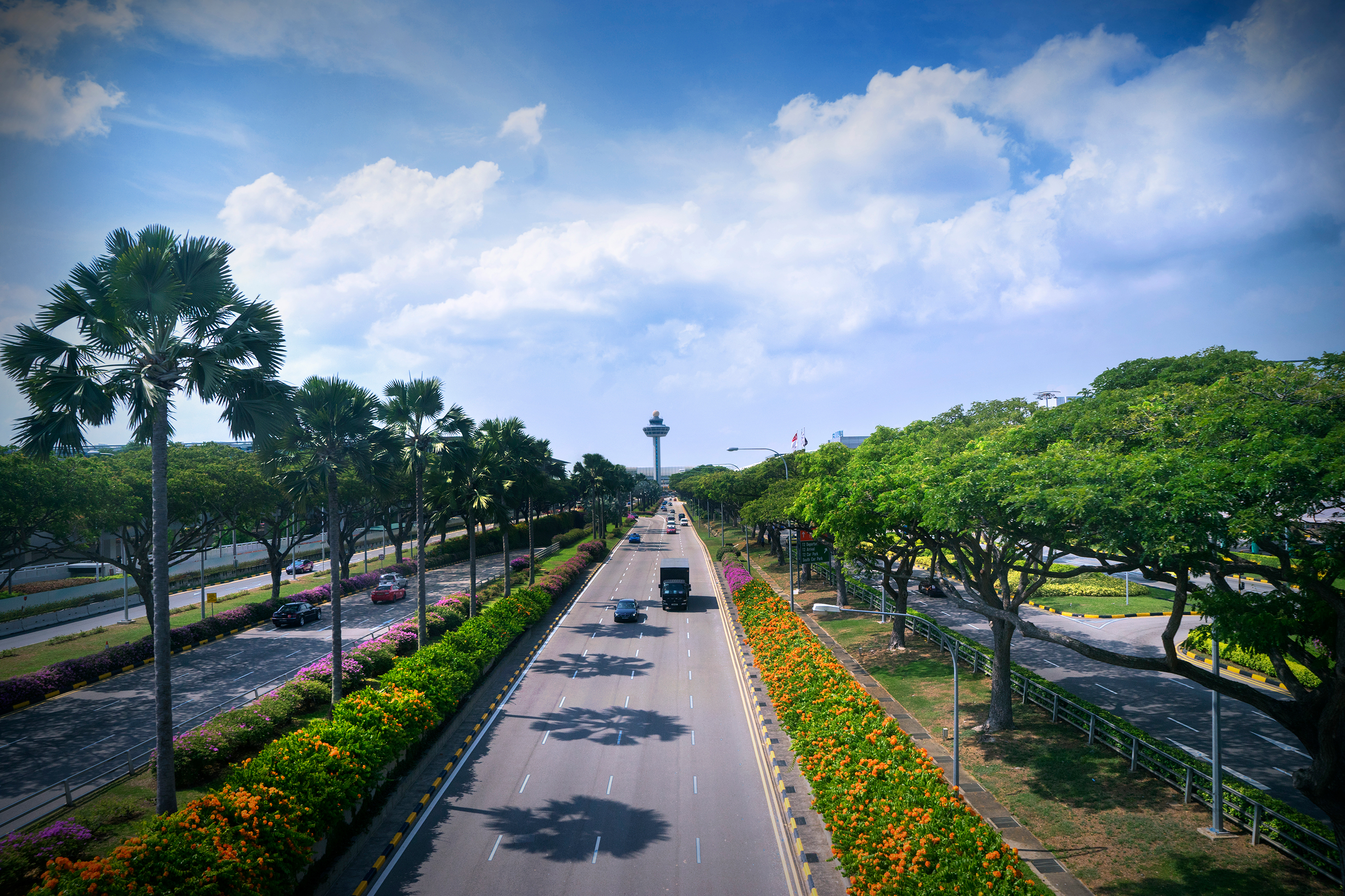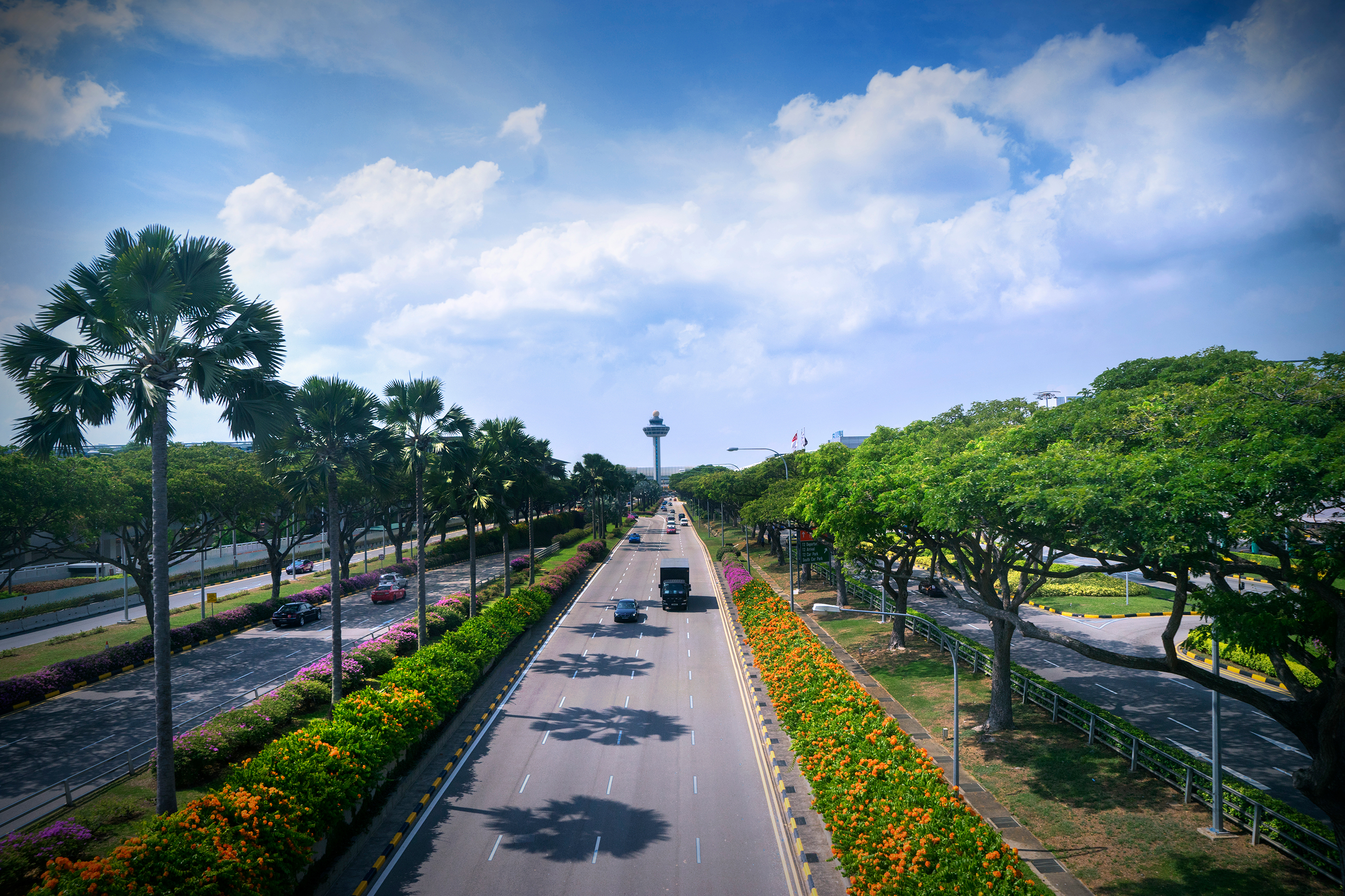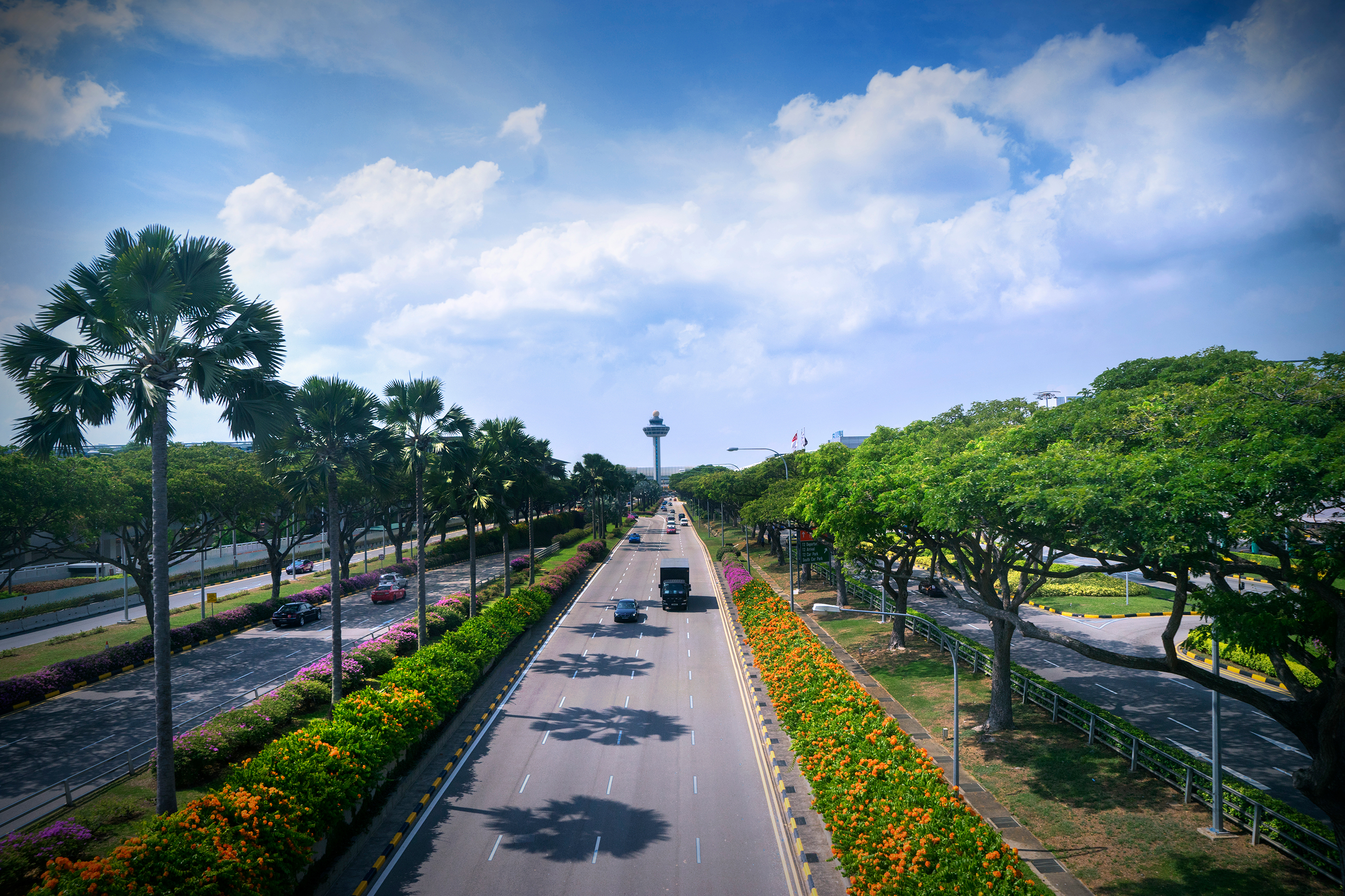 "Like other natural landscapes in the airport's buildings, we want these outdoor plants to last as long as possible," says CAG horticulturist Atmas Shue. "Therefore, we select hardier plants that require less maintenance and watering but are still aesthetically pleasing."
"For maintenance, we carry out inspections around Airport Boulevard every day with our contractors," Atmas explains. "Trees are maintained periodically to ensure they are in the best possible condition at all times."
In addition to Airport Boulevard, Atmas' team also curates the vegetation along the roadways outside all terminal buildings, giving each terminal a distinct colour palette. For example, Terminal 3's (T3) external landscape has a red theme, created with red bucidas, red ixoras and red and orange bougainvilleas.
"Our horticulture also helps to capture humidity and cool down an otherwise warm part of Singapore," says Atmas. "Plus, they attract butterflies and ladybugs, which bring a nice, lively balance to the concrete buildings. It's very beautiful that way!"
The next time you head to the airport, take a moment to appreciate the beautiful Airport Boulevard. For now, let's all stay safe and look forward to brighter days ahead!