Keeping Changi Airport safe and deficiency-free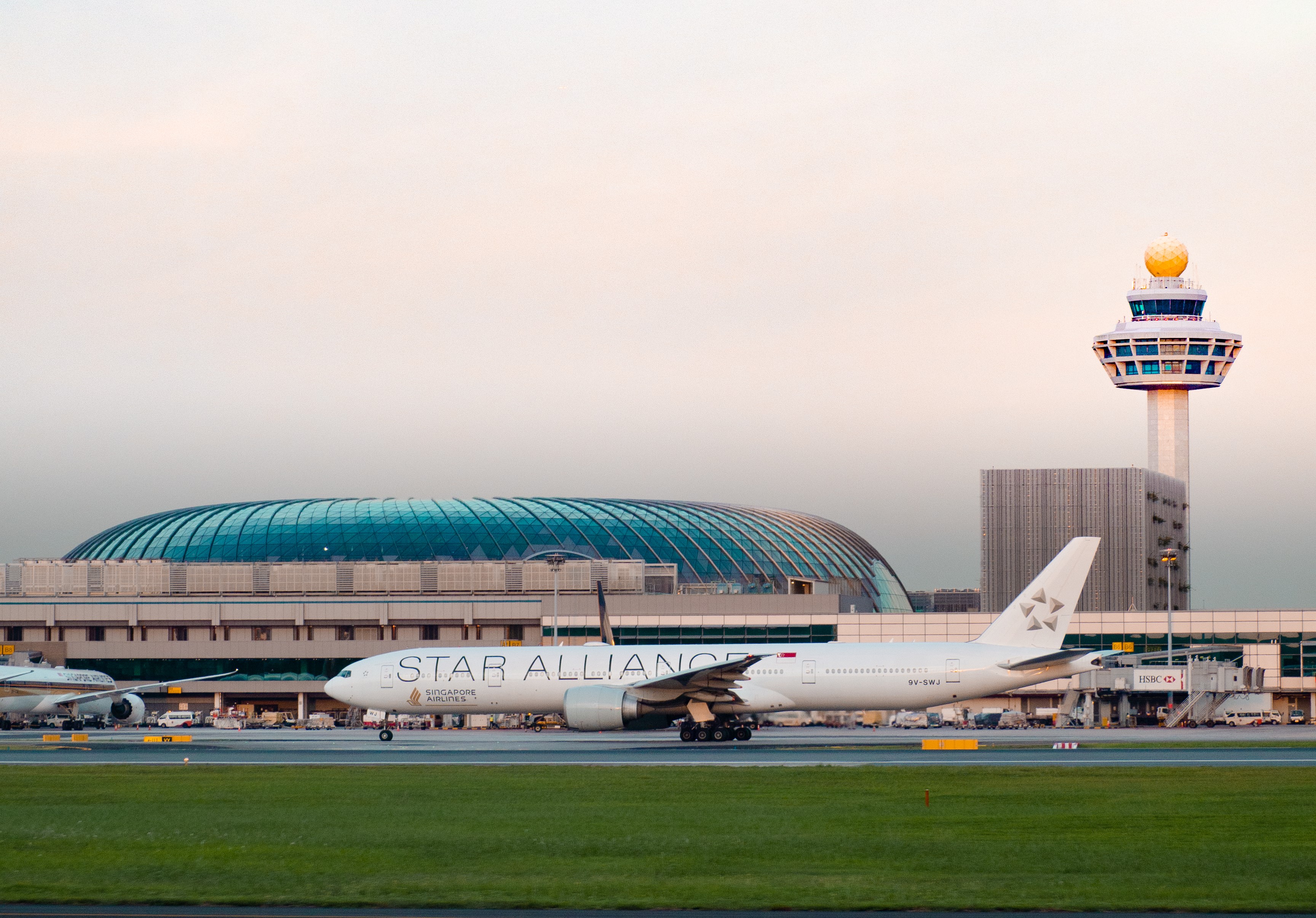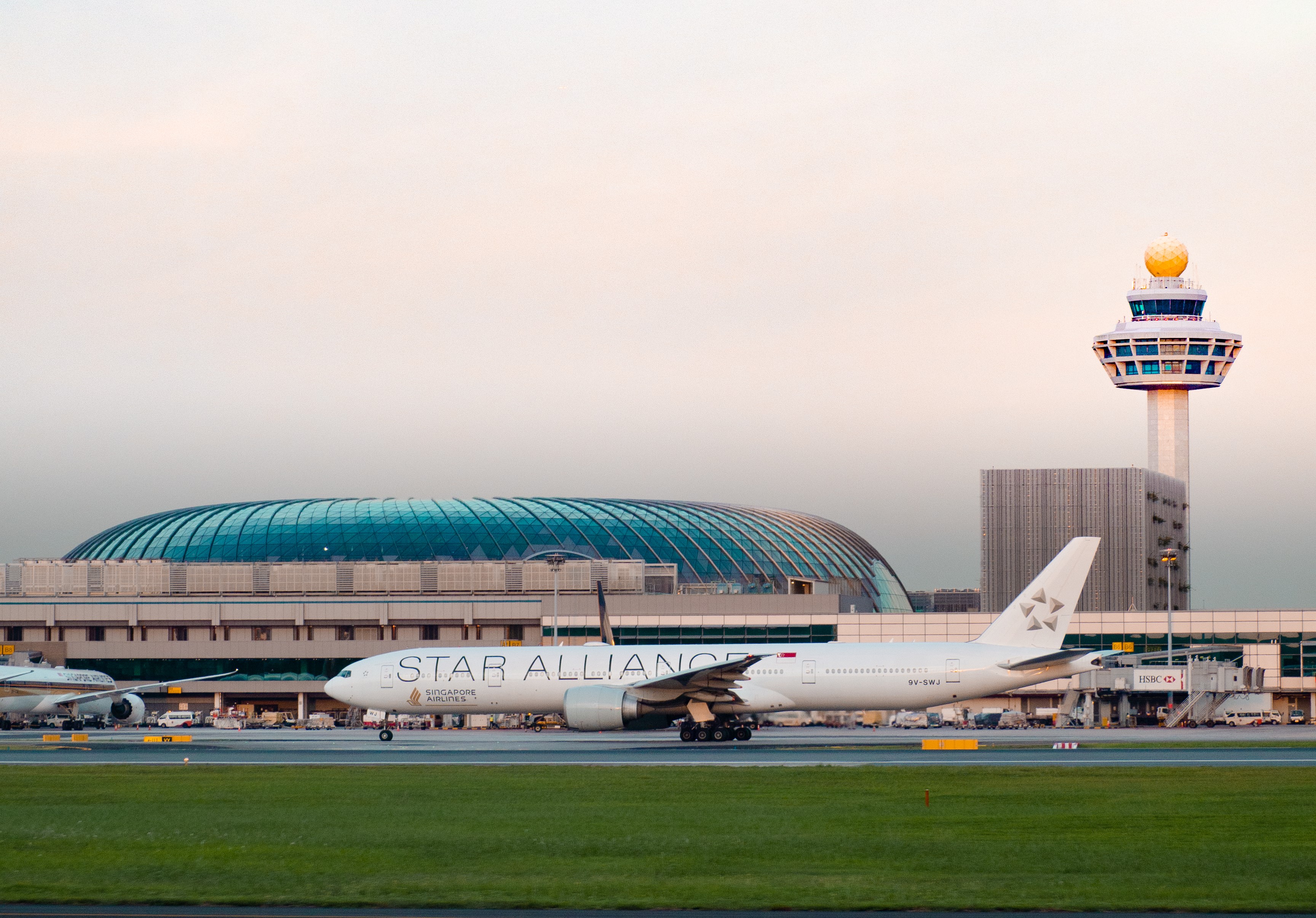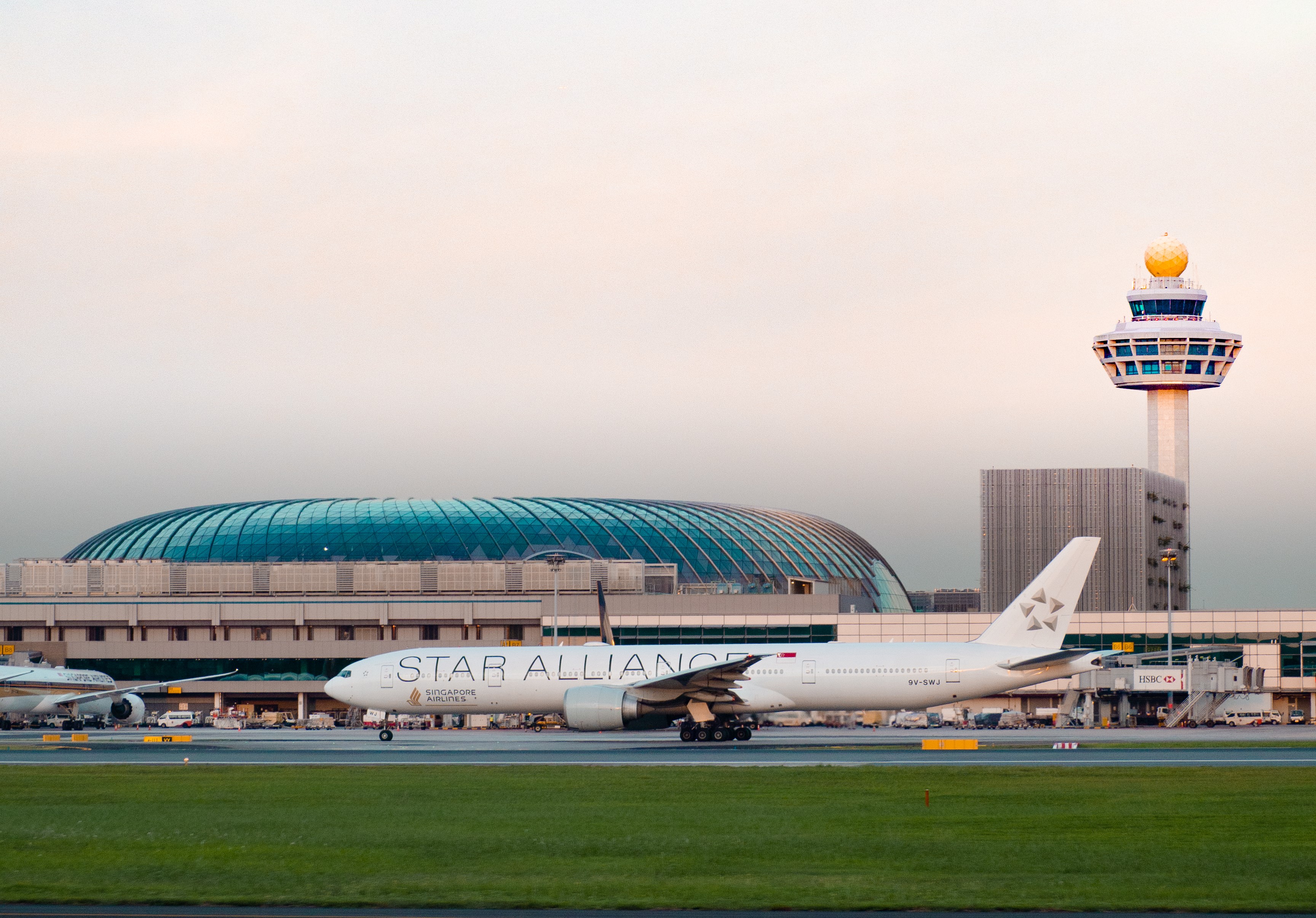 For the 40th consecutive year since 1981, Changi Airport has been rated deficiency-free in 2020 by the International Federation of Air Line Pilots' Association (IFALPA). IFALPA represents more than 100,000 pilots from almost a hundred member associations worldwide, and this rating is the testament that Changi Airport is one of the safest airports in the world to land and take-off.
Changi Airport Group's (CAG's) Aerodrome Safety Unit (ASU) is one of the parties that is constantly working to ensure a safe environment within Changi Airport. ASU maintains a robust safety management system within CAG. Essentially seeking to identify safety risks by analysing data and information, ASU conducts audits to assure compliance with safety standards and conformance to operating procedures. Finally, these risks are proactively mitigated.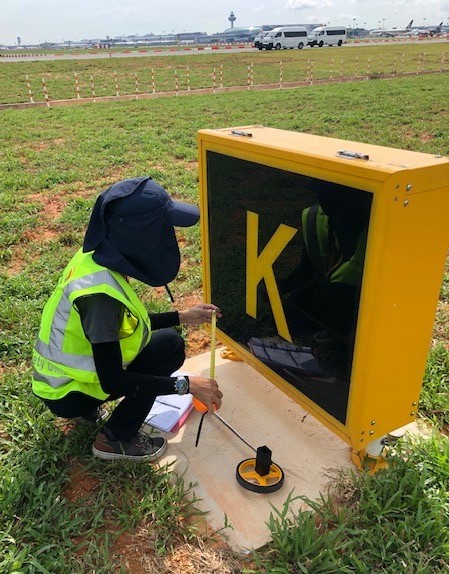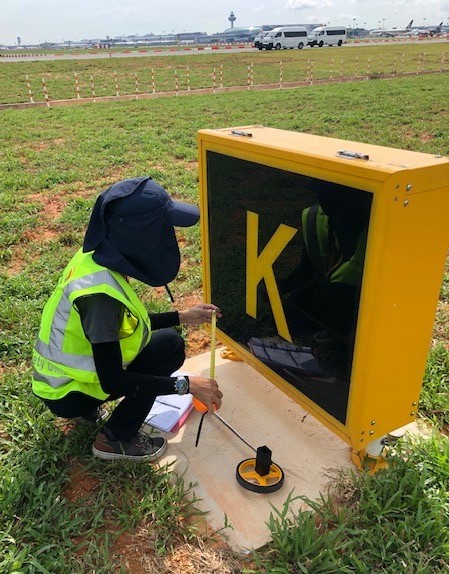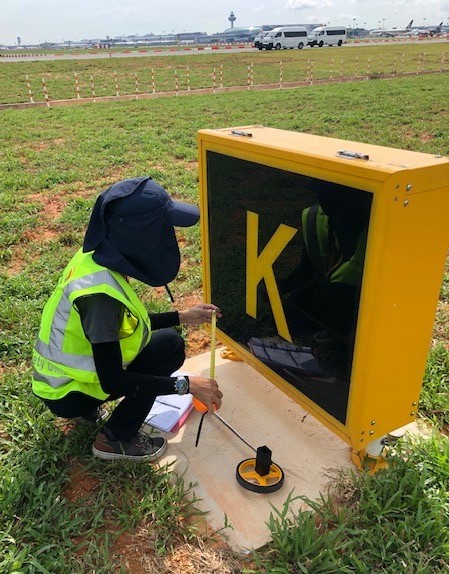 Signage was one of the aspects of Runway 3 that ASU needed to inspect before the runway could be operationalised.
For example, in the lead-up to the operationalisation of the airport's third runway in December 2020, ASU conducted various inspections and internal audits, to ensure that the runway met all the necessary requirements for civil aviation.  
As safety is a shared goal, ASU also aims to create a safety culture among all Changi Airport staff. To that end, it has enabled staff to report possible safety issues and hazards that they spot anywhere in the airport, such as fall hazards, damaged electrical sockets, and debris on the airfield, via the Service Workforce Empowerment and Experience Transformation (SWEET) mobile app.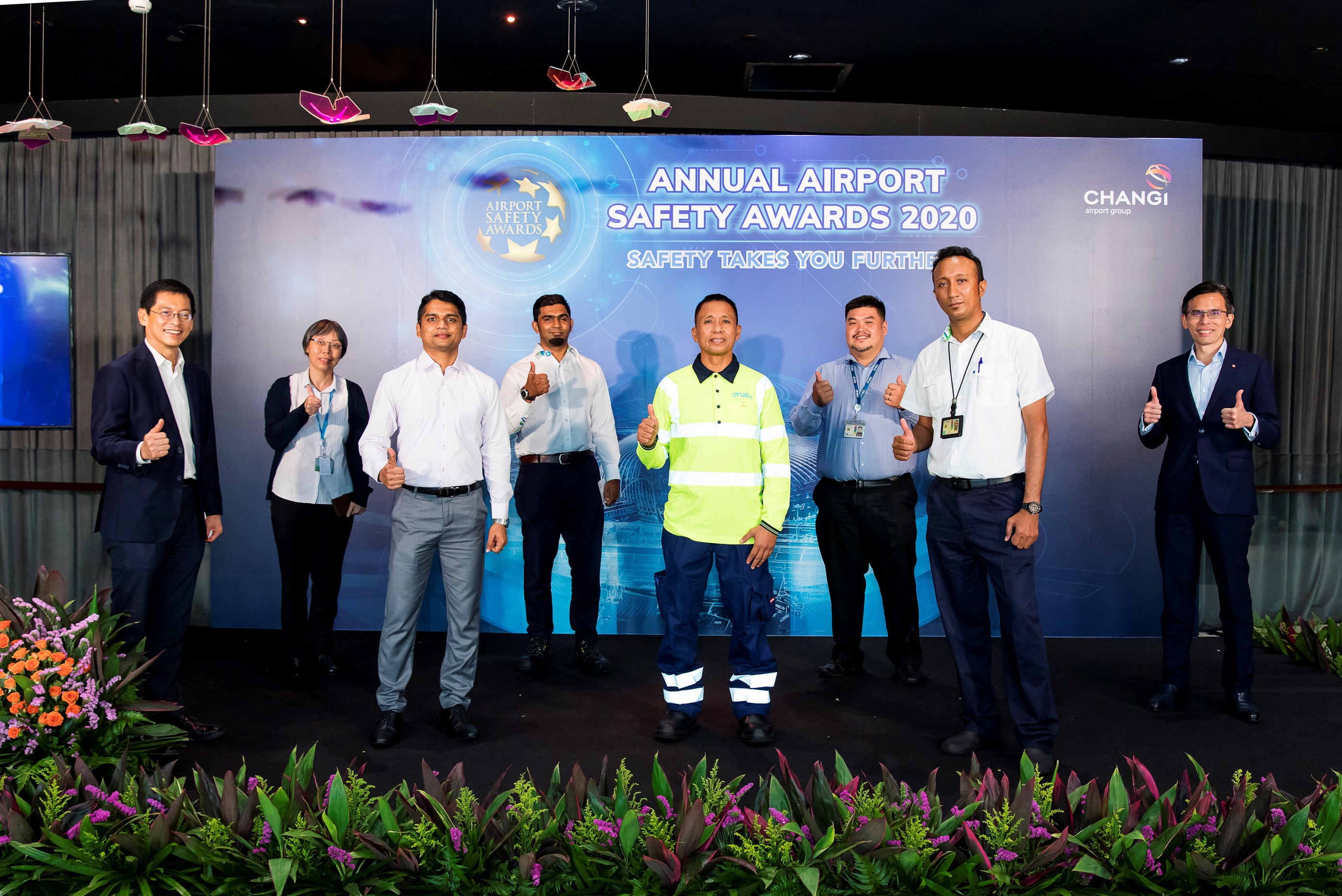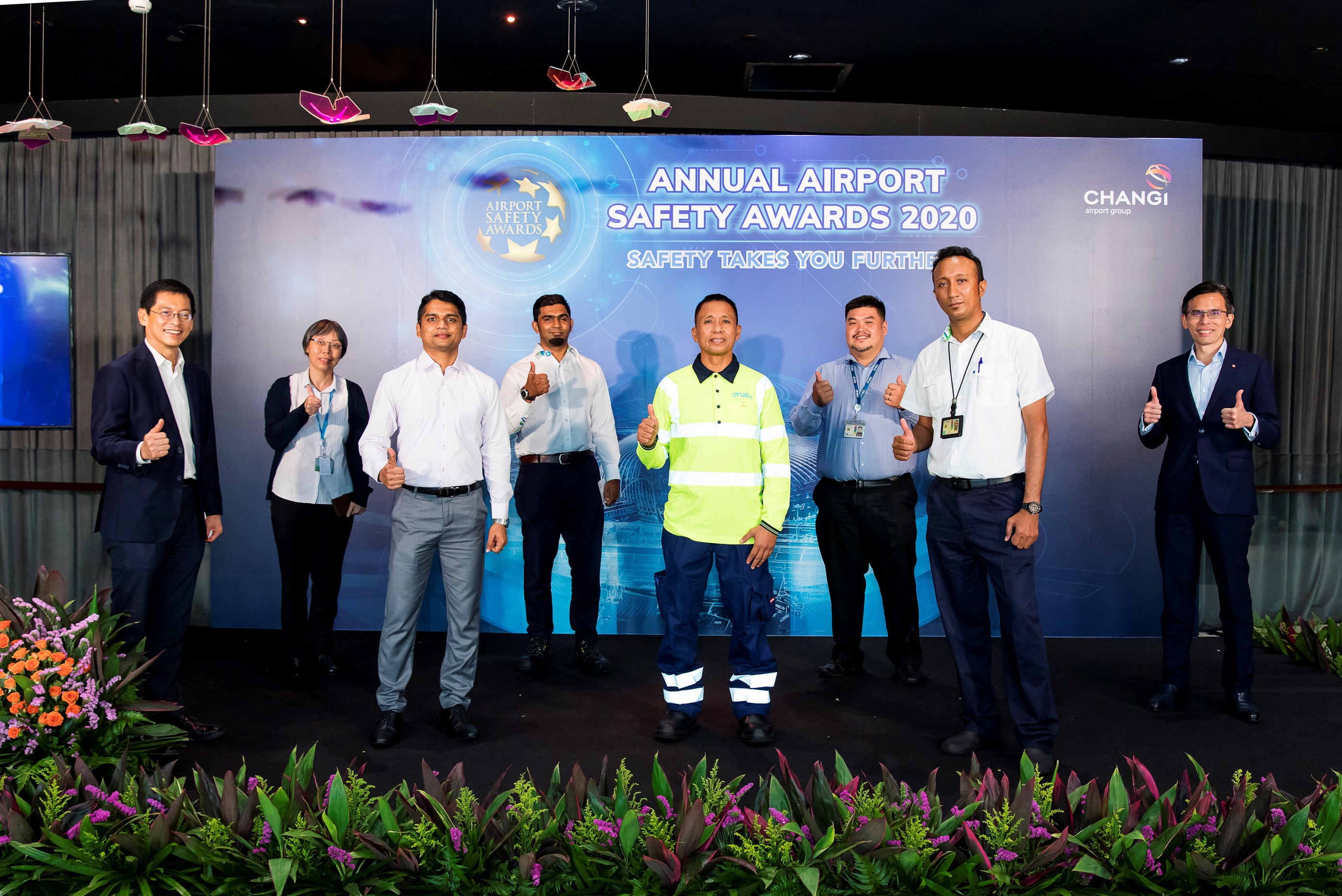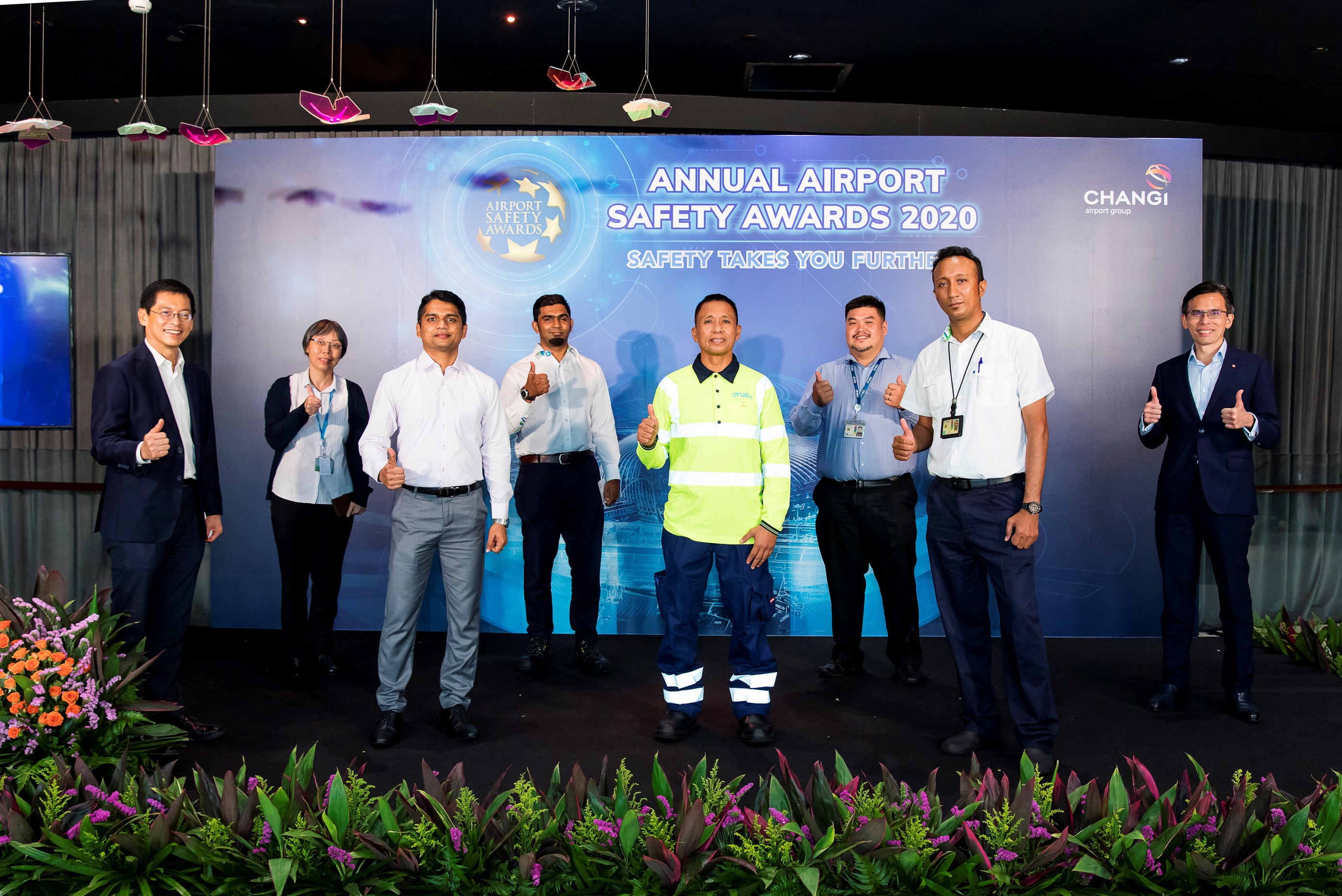 Some of the airport staff who were recognised for their contributions to creating a safe environment at the 2020 Airport Safety Awards
Individuals who exemplify this safety culture, for example through exceptional acts of courage, are recognised at the annual Airport Safety Awards organised by ASU. Airport organisations which have implemented projects and innovations that have proven to be highly effective in preventing safety incidents are also feted at the Awards, which have, since 2016, recognised a total of 73 individuals and 70 teams.
The Airport Safety Awards are an affirmation that safe take-offs and landings at Changi Airport do not just rely on one department. Other individuals and teams, like CAG's Airport Emergency Service and Airside Operations divisions, as well as other members of the airport community like airlines and air traffic controllers, all play a role in ensuring that Changi Airport remains one of the safest airports in the world.