Skytrains - Where are they now?
Whether you grew up taking joyrides with your family while at the airport or caught them passing by Jewel Changi Airport as you dined and shop there, the Skytrains are a big part of the Changi experience and hold a special place in many of our hearts.
With the pandemic derailing the travel plans of millions worldwide, Changi Journeys takes a behind-the-scenes look at what the 22 Skytrains have been up to and the work that goes into keeping them in good shape.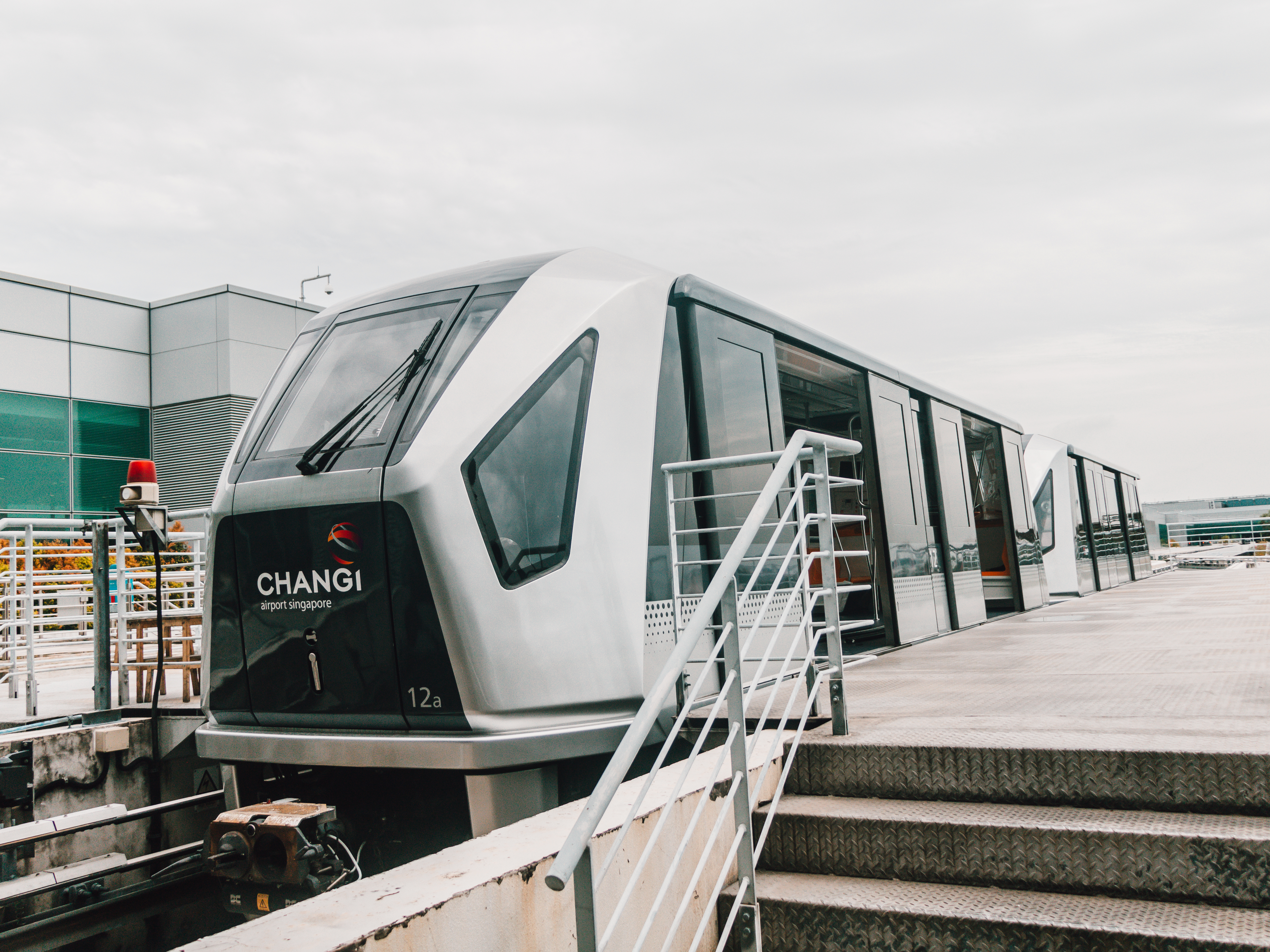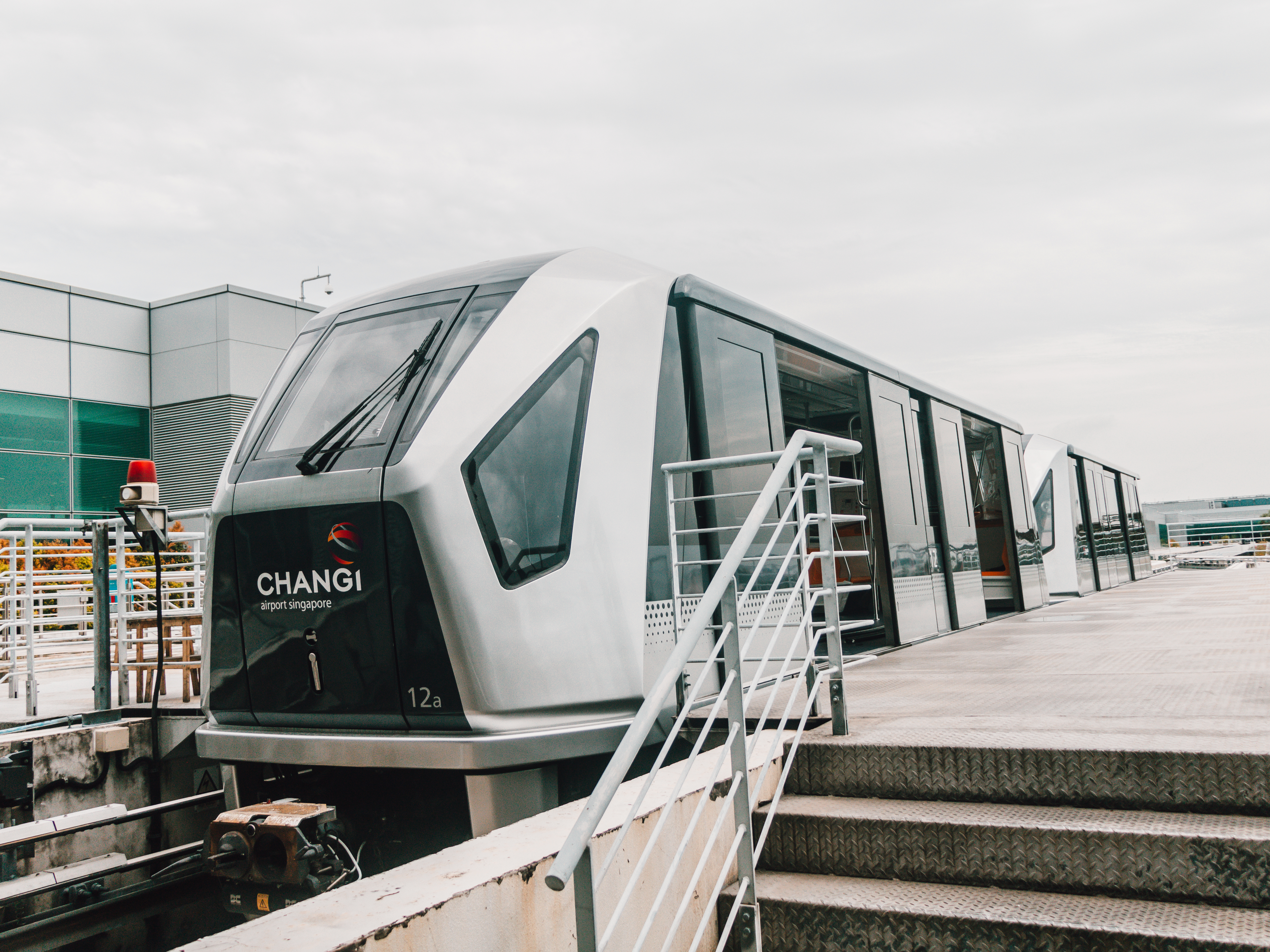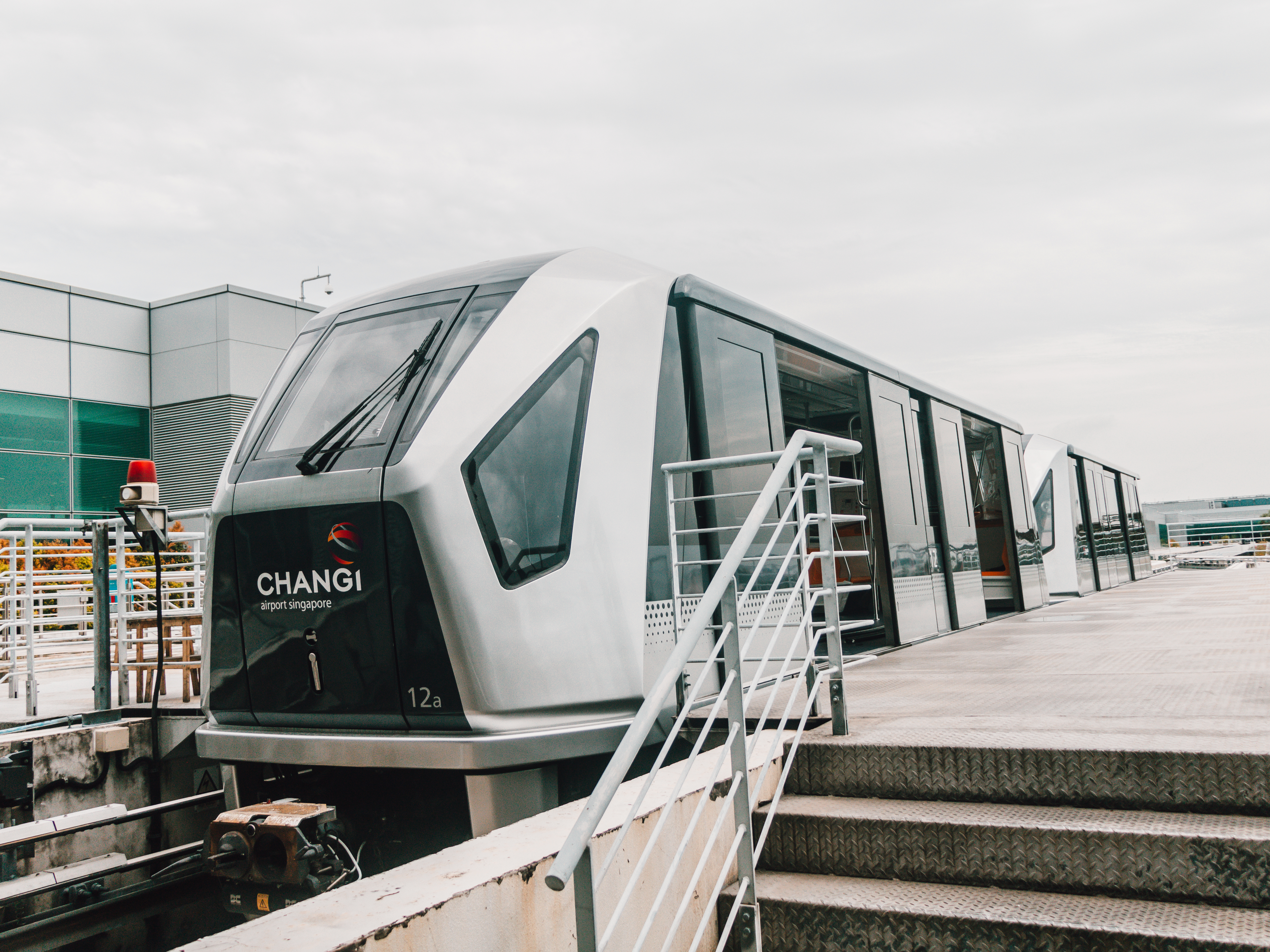 Skytrain "Number 12" at the South Workshop near Terminal 3.
Overhaul works in progress
When we visited the inconspicuously located Skytrain South Workshop near Terminal 3 earlier this month, maintenance workers were removing the doors of a train. Key components of the train doors such as door rollers and sensors were being replaced as part of major overhaul works on 16 of the 22 Skytrains.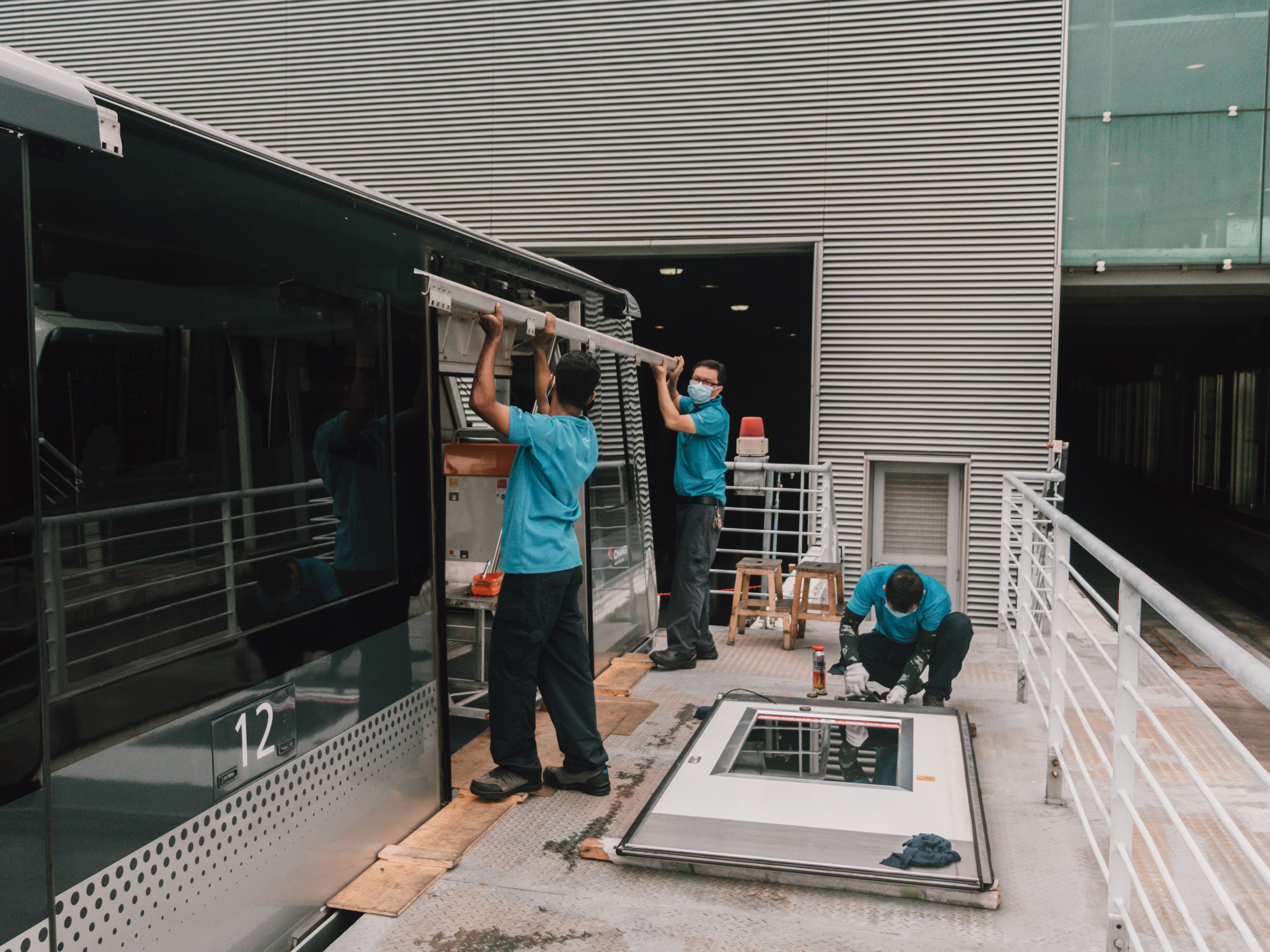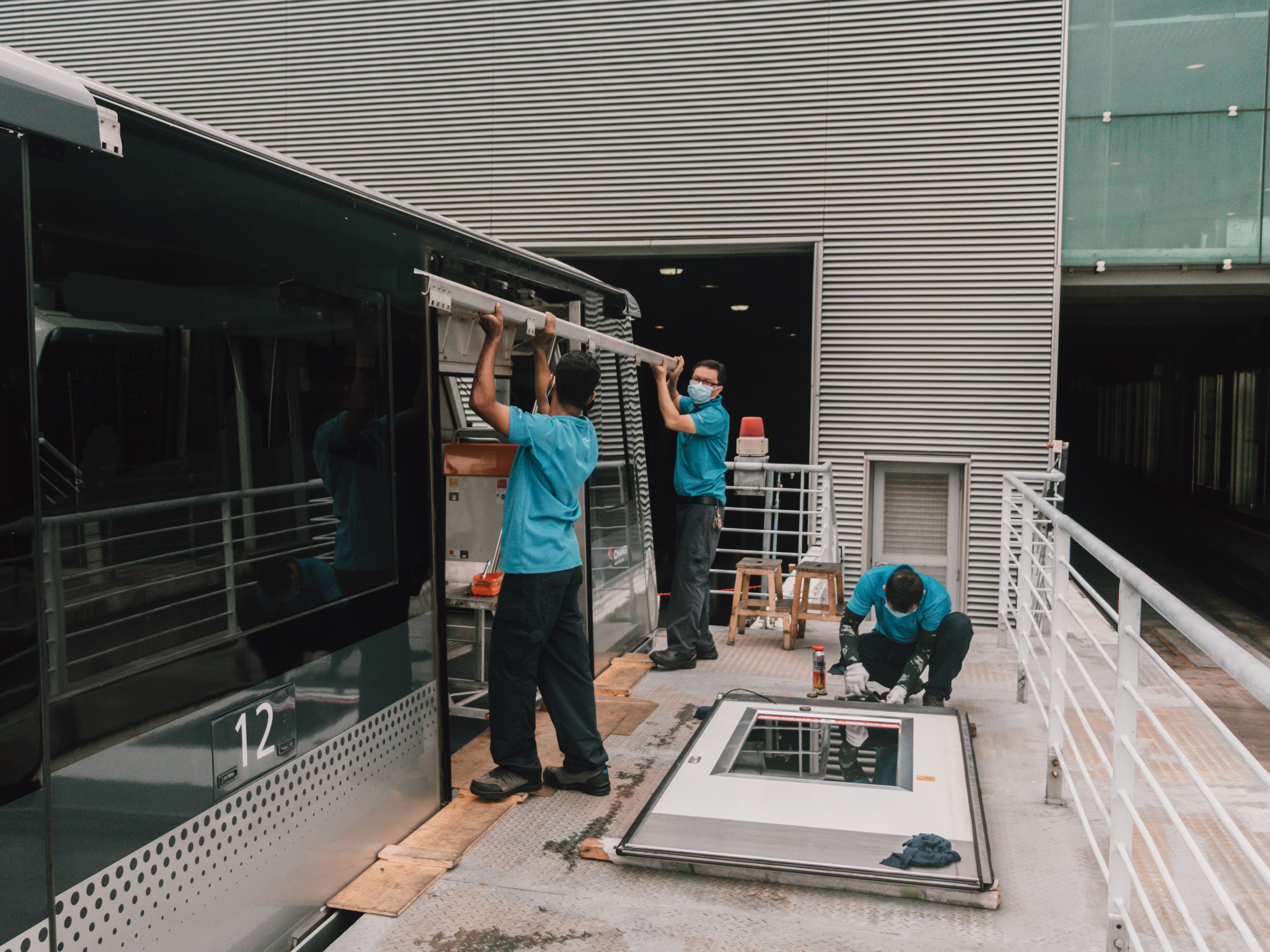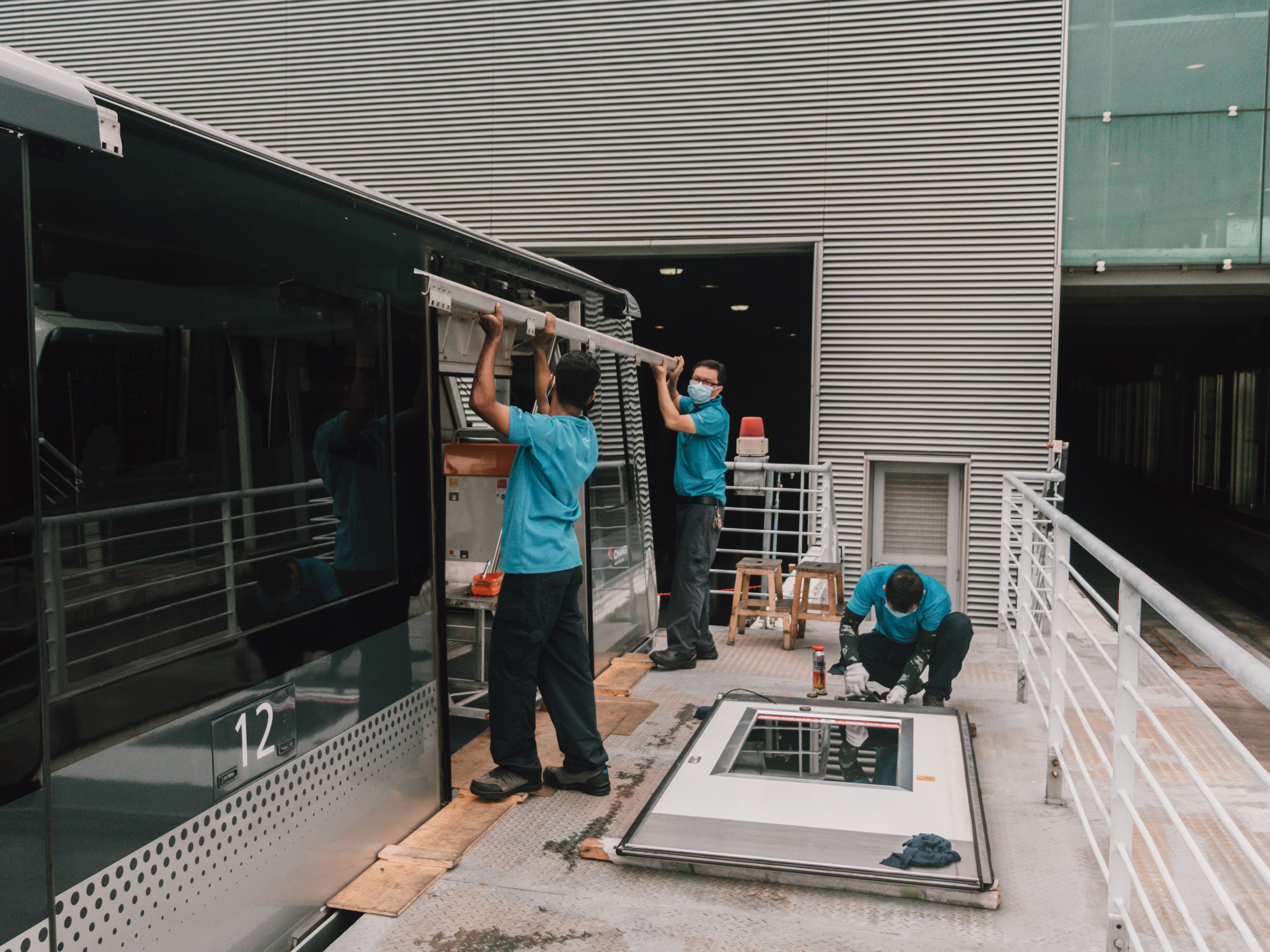 New door rails, sensors, rollers and limit switches are installed to replace older parts that have been worn down through repeated use.
These 16 trains first came into operation in 2006 and are going through the second major overhaul works of their lifespans. These are works that the remaining newer six trains of the fleet, which have only been in service since 2019, will eventually go through.
Before the pandemic hit, the trains used to carry nearly 10,000 passengers per day and run from 5.00am to 2.30am daily. It is no surprise that the individual parts of the train get worn down due to regular use. According to the Engineering Management and Systems Planning team taking care of the trains, replacing these parts and others that have been damaged by passengers, is key to the reliability of the iconic Skytrains.
No free ride when it comes to maintenance
Replacing the major components of 16 trains is no easy task. The replacement work is arduous and extensive – from parts that we are familiar with such as doors, lights and floors, to those that are hidden away from sight, like brakes, batteries and traction motors.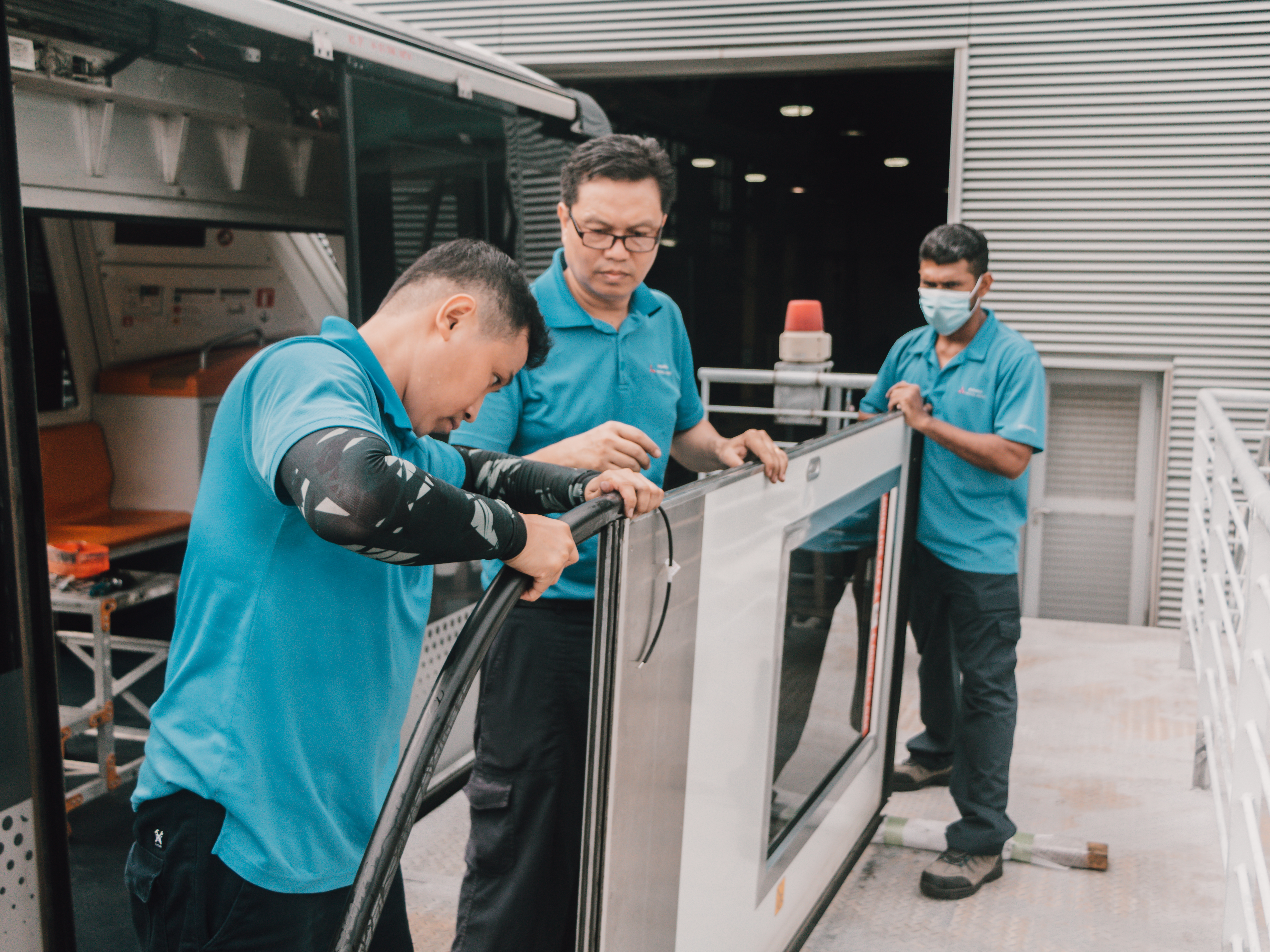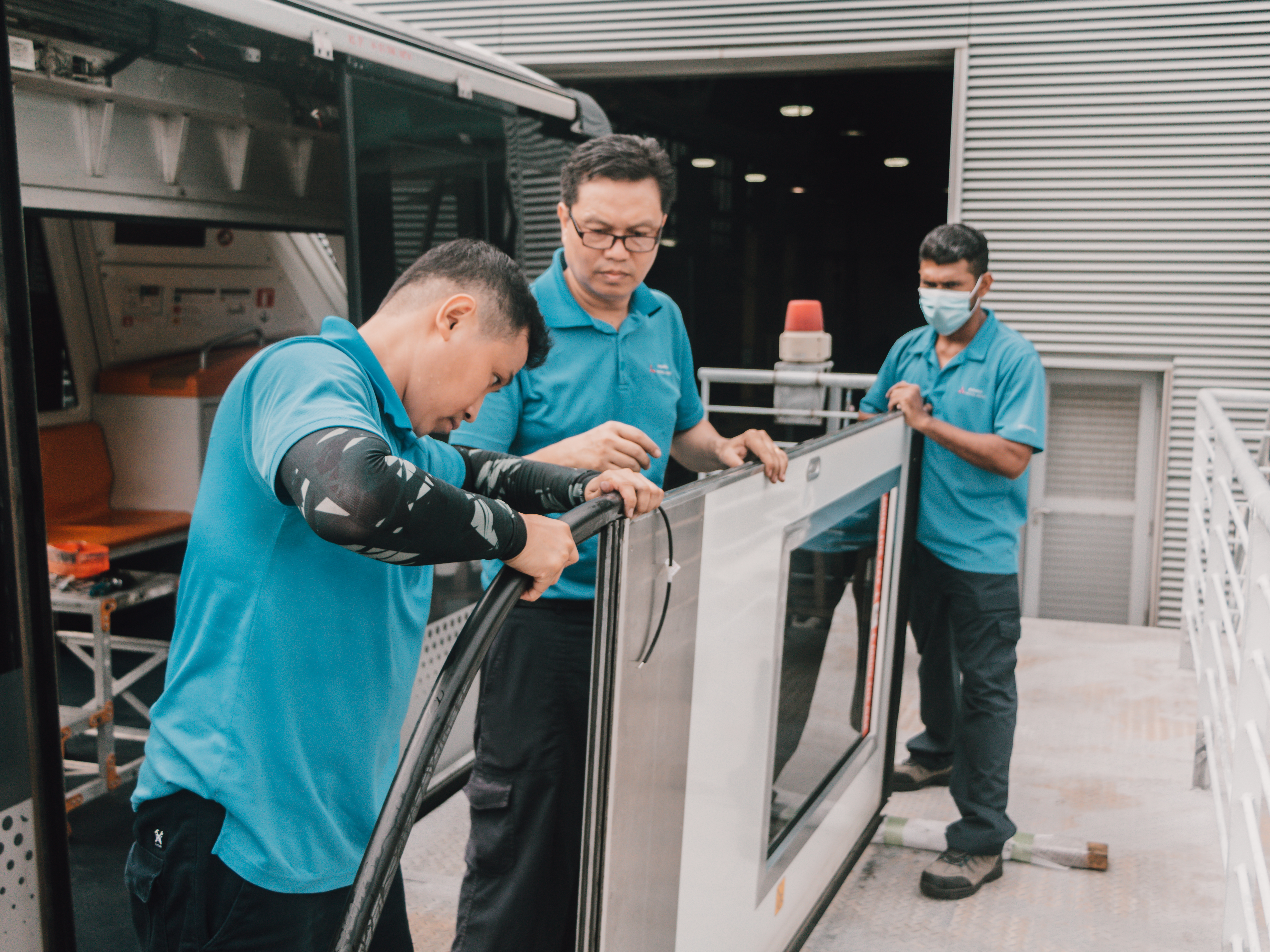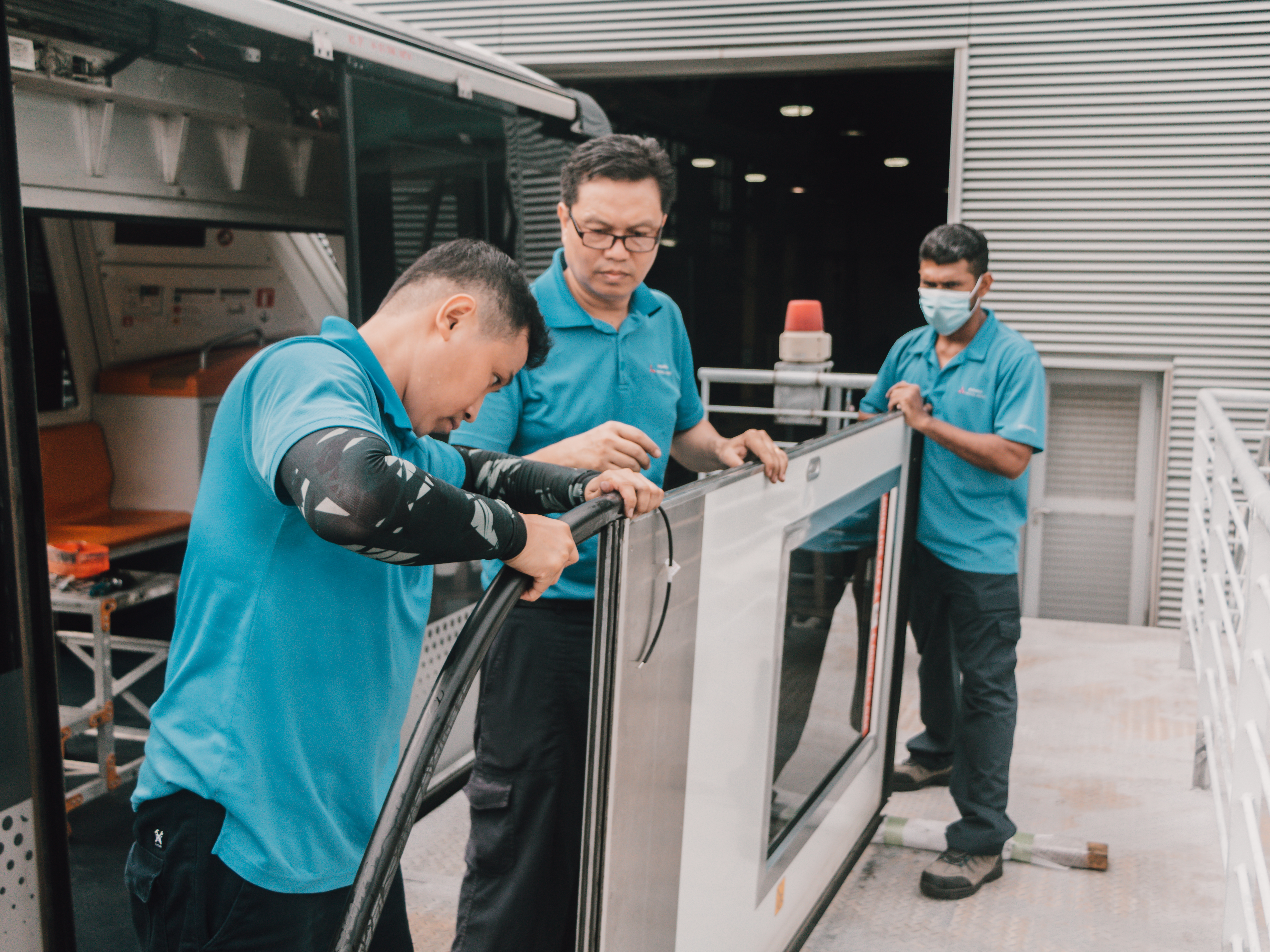 Replacing sensors embedded in the black rubber strip of the train door.
Some of these parts require replacing because of damage unknowingly caused by passengers. For example, the sensors embedded in the rubber strips of the train doors get damaged when passengers pushing trolleys rush to enter a train when the doors are closing. The repeated impact of the metal trolleys hitting the doors causes the sensors to malfunction, requiring them to be replaced for safety.
But perhaps the most gruelling and technically-challenging job of all is to replace the undercarriage of the trains, called bogies. The bogies carry crucial components of a train, such as wheels, driving axles steering rods and suspensions.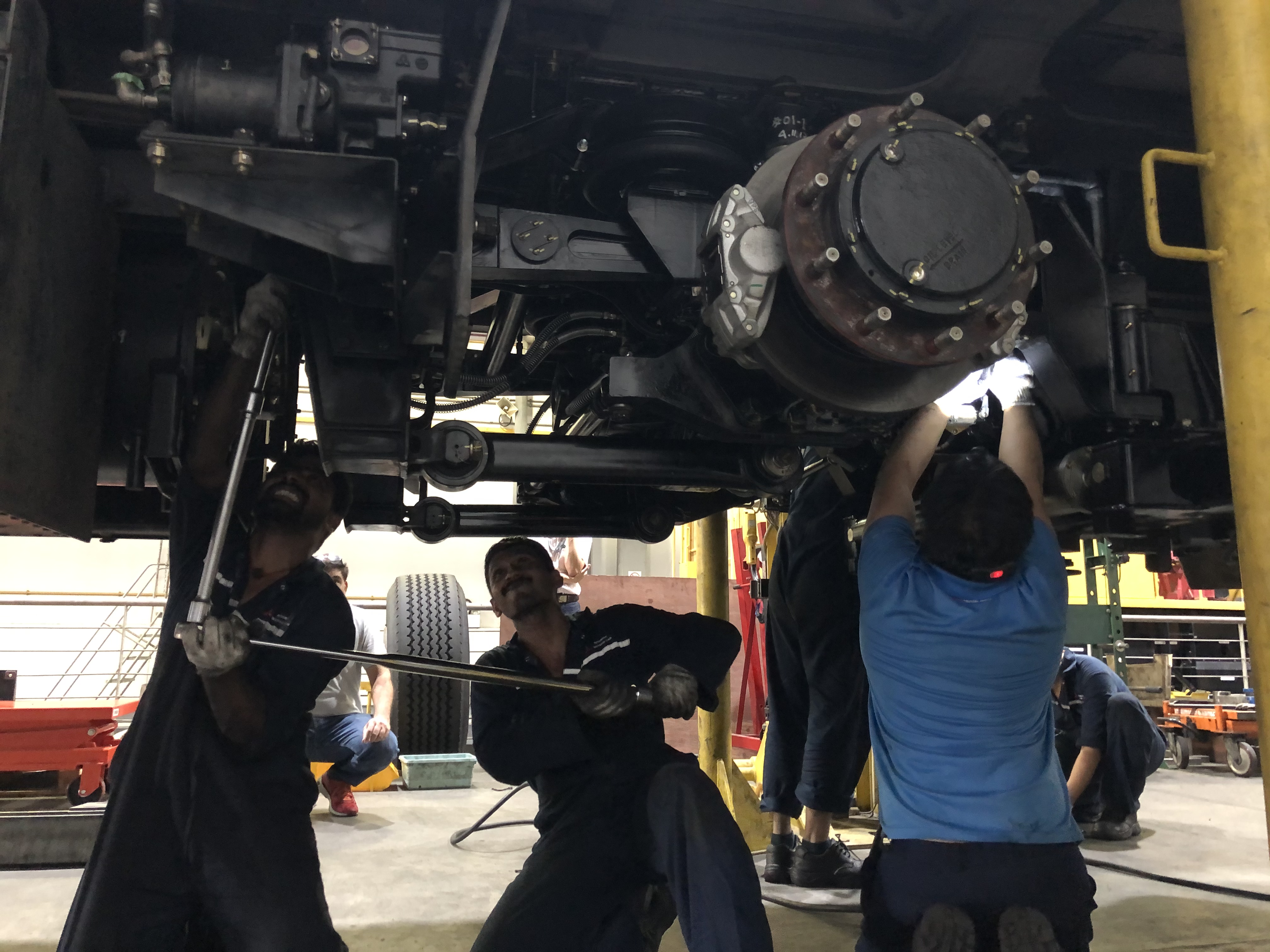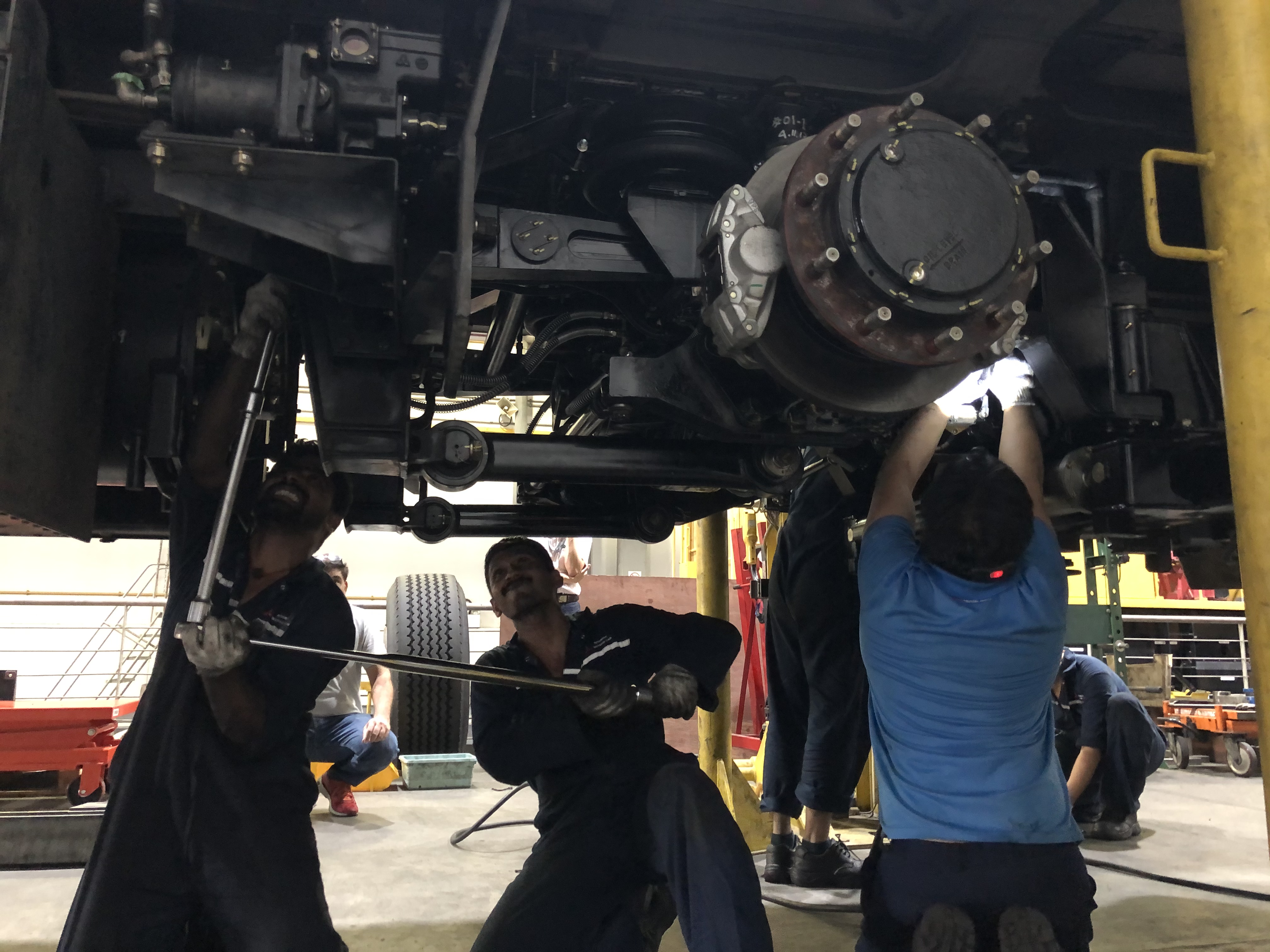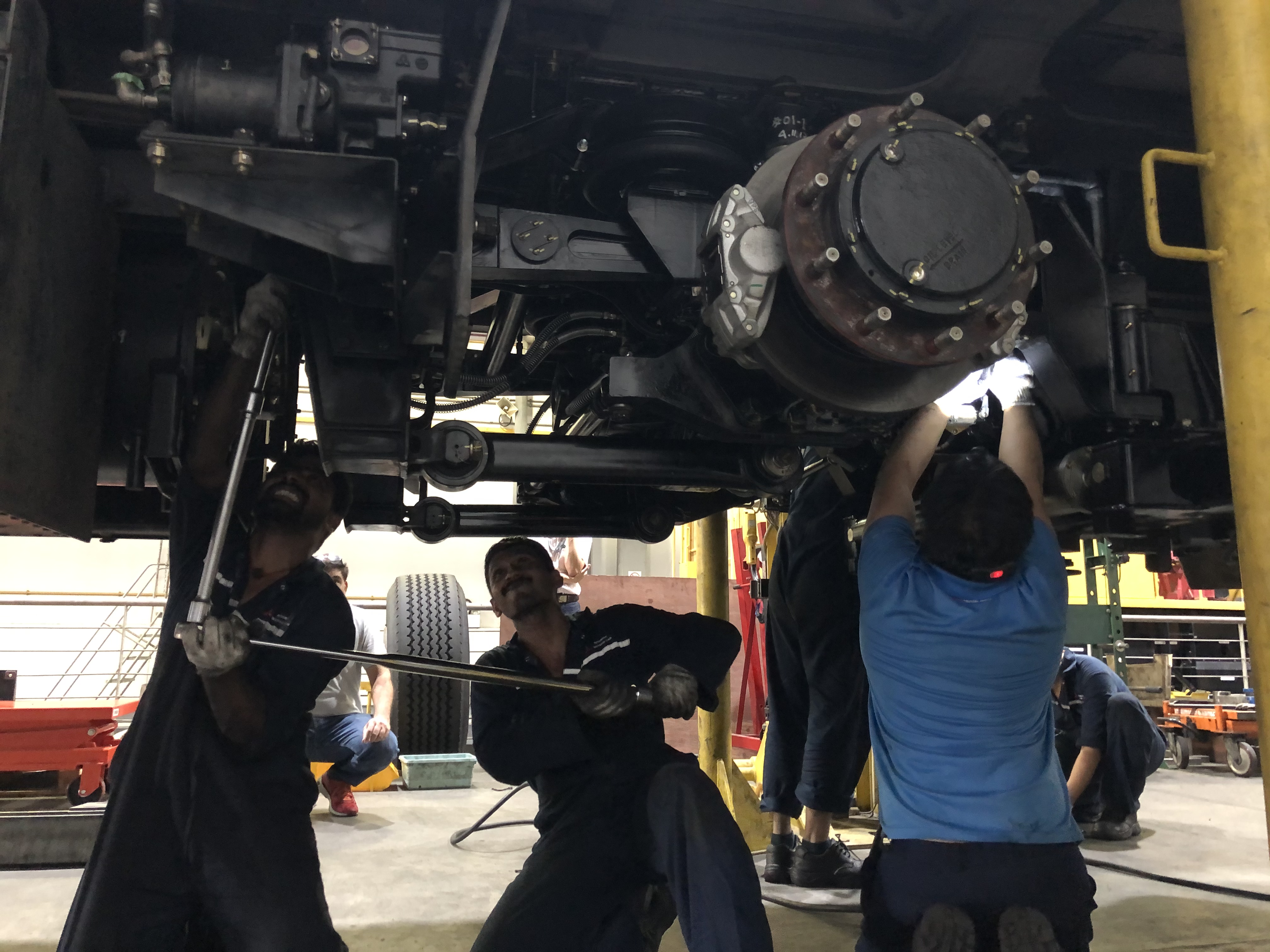 Back-breaking work to remove the old bogie and install a new one. Kudos to the workers!
Apart from removing bigger components such as wheels and brake calipers, workers also must dismantle hundreds of small and intricate components from the bogie before it can be replaced. 
A small sampling of hundreds of parts removed from an old bogie.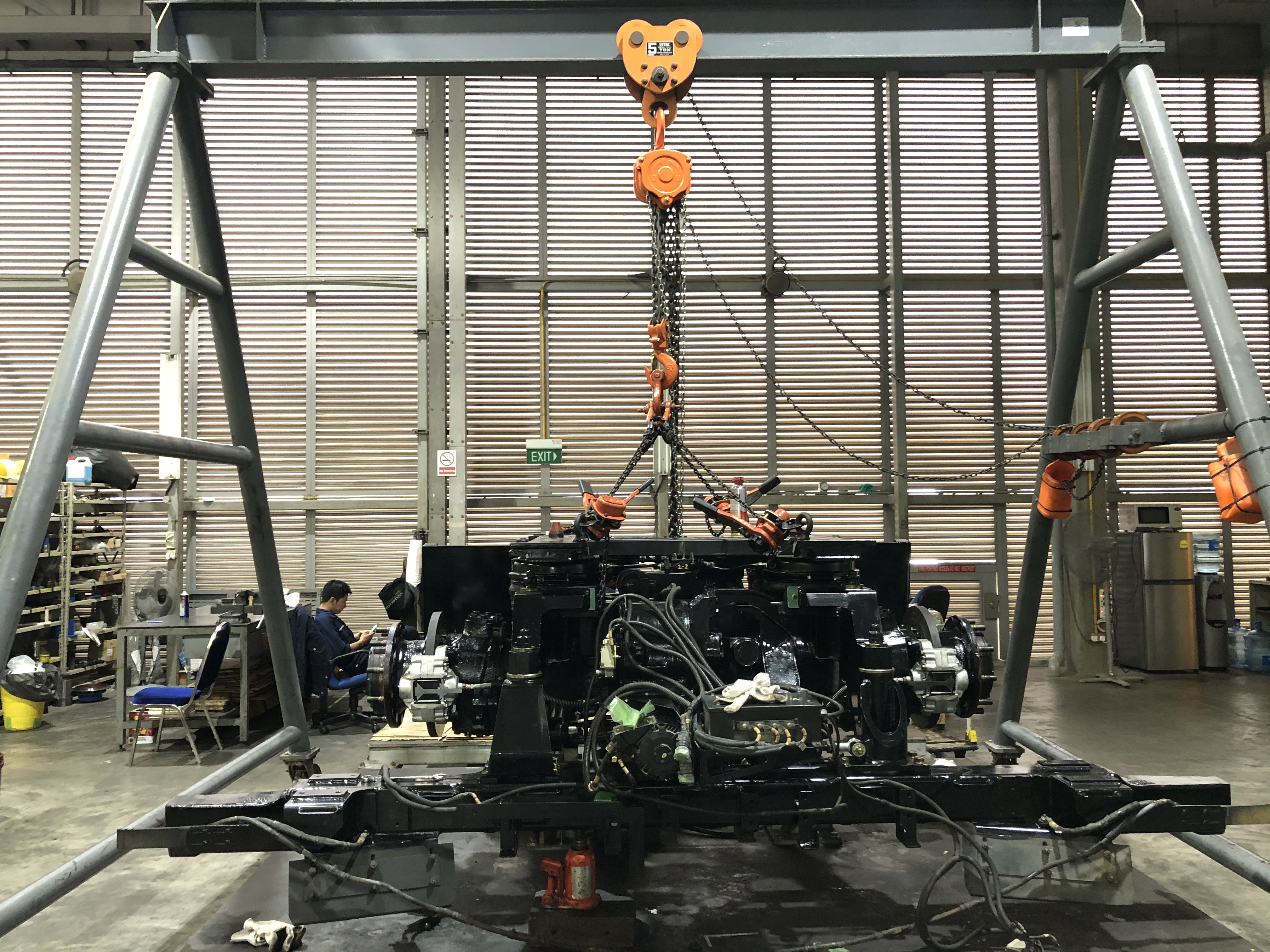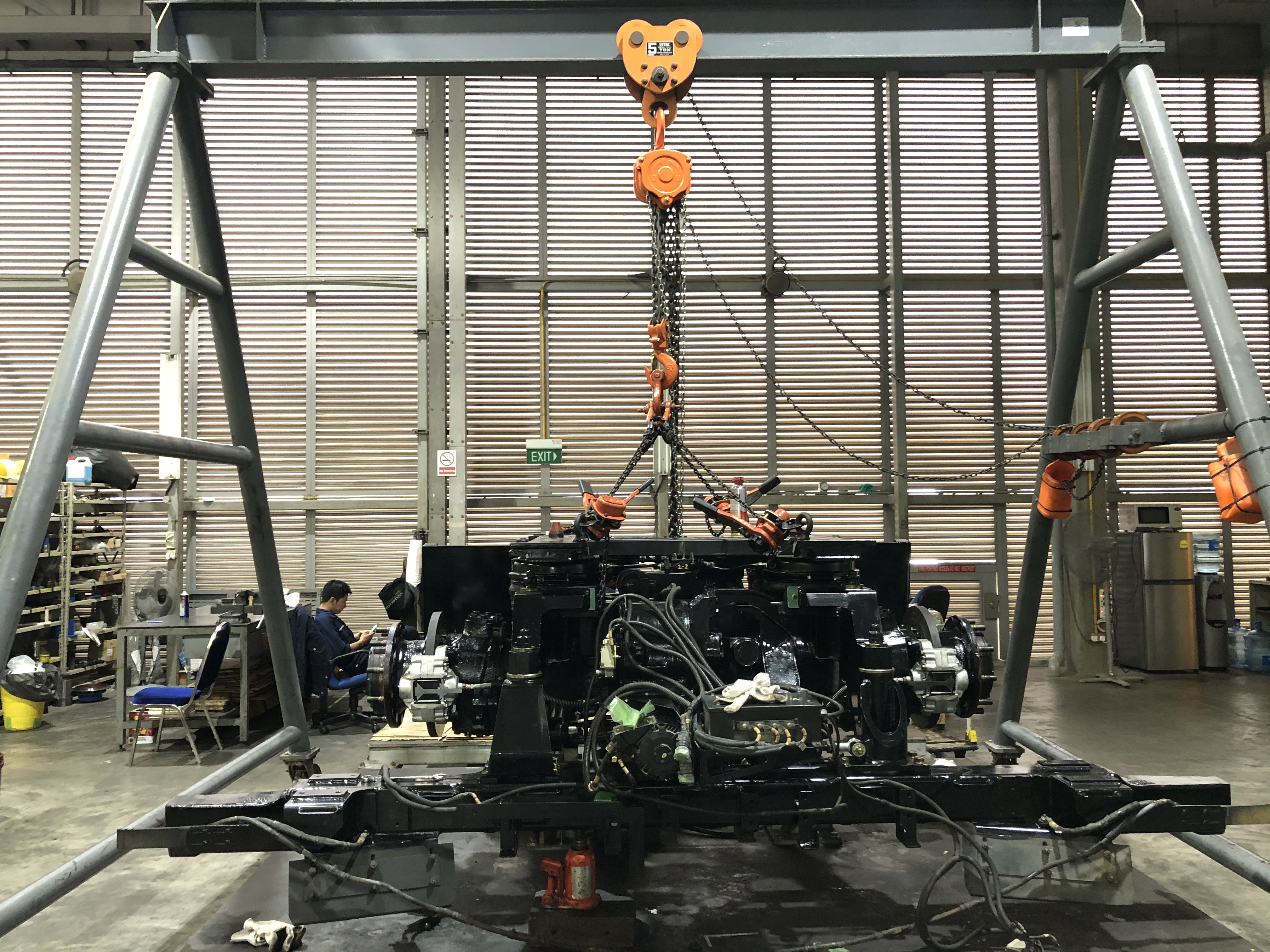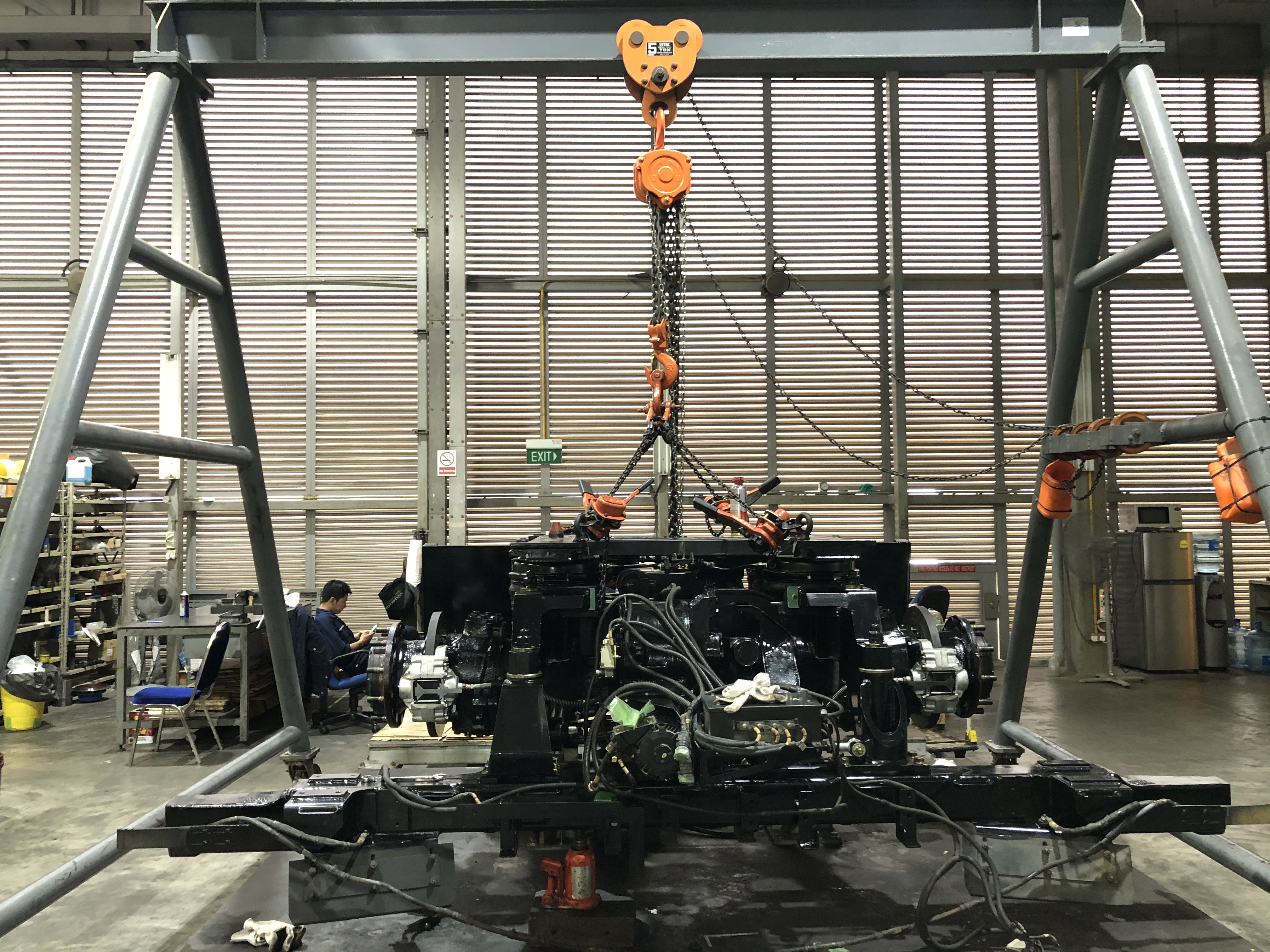 A brand-new bogie ready to be fitted on a Skytrain.
Removing the old bogie is only half the job done. After fixing up a new bogie, workers will have to install new individual parts attached to the bogie and configure them before they can strike bogie replacement off their checklist. Mind you – that's just one down and 31 more bogies to go (there are two bogies per train)!
As you have seen, the works are incredibly time consuming.
We were told that it takes three workers at least four hours to replace the components of just one train door. With four doors per train, work on the doors of a train alone will take nearly two full days to complete!
In fact, overhaul works started in late-2019 and are slated to be completed only next year.
Ready to welcome you
Like planes that are parked at Changi, the remaining Skytrains also require special care to make sure they are ready to ferry passengers when air travel resumes. They are routinely serviced and tested to ensure that they operate smoothly.
Whether the trains are carrying passengers or not, the trains will still be run every three days so that they can be tested to ensure operational readiness. They are also thoroughly inspected every two weeks for any anomalies or faults.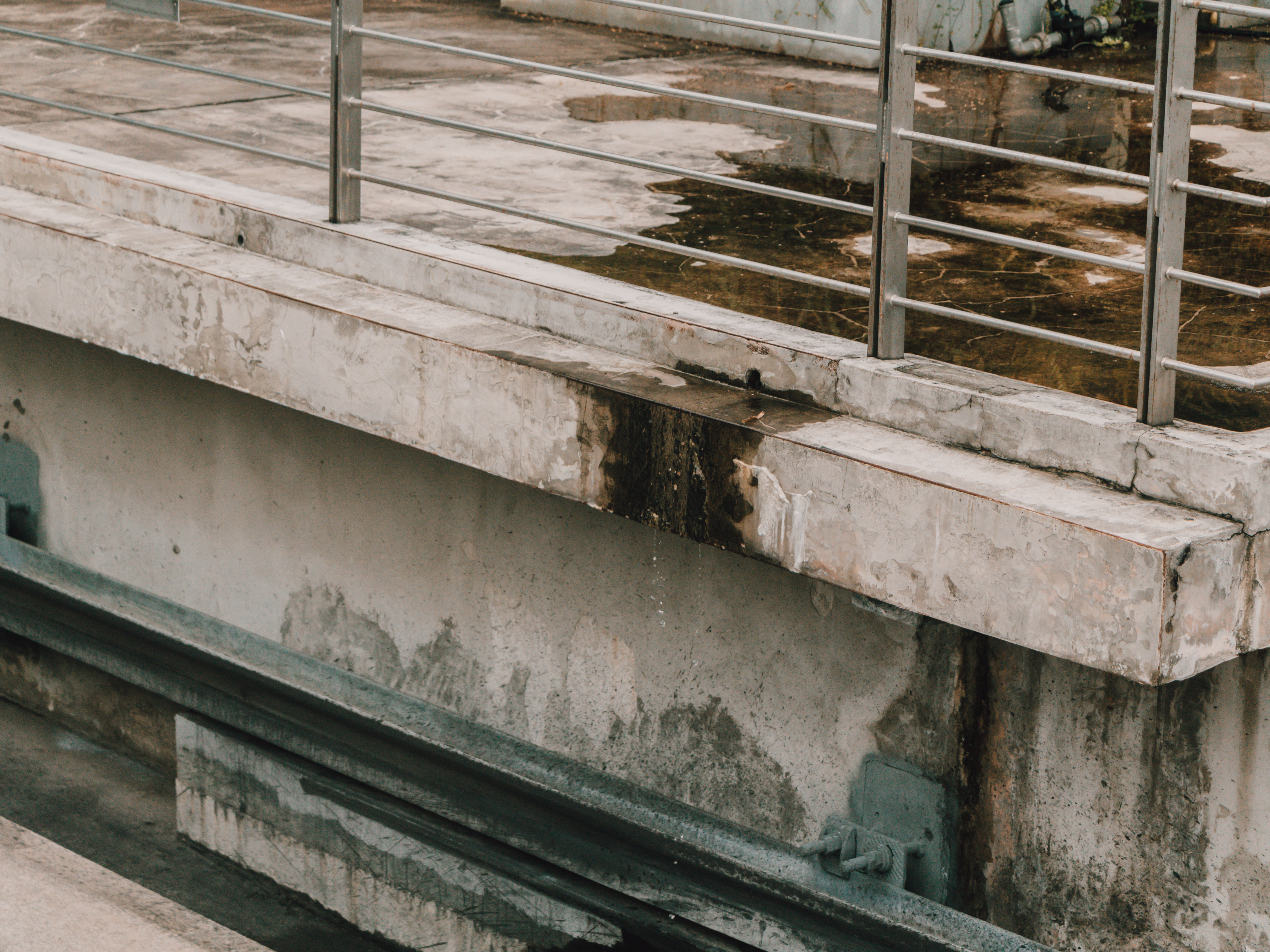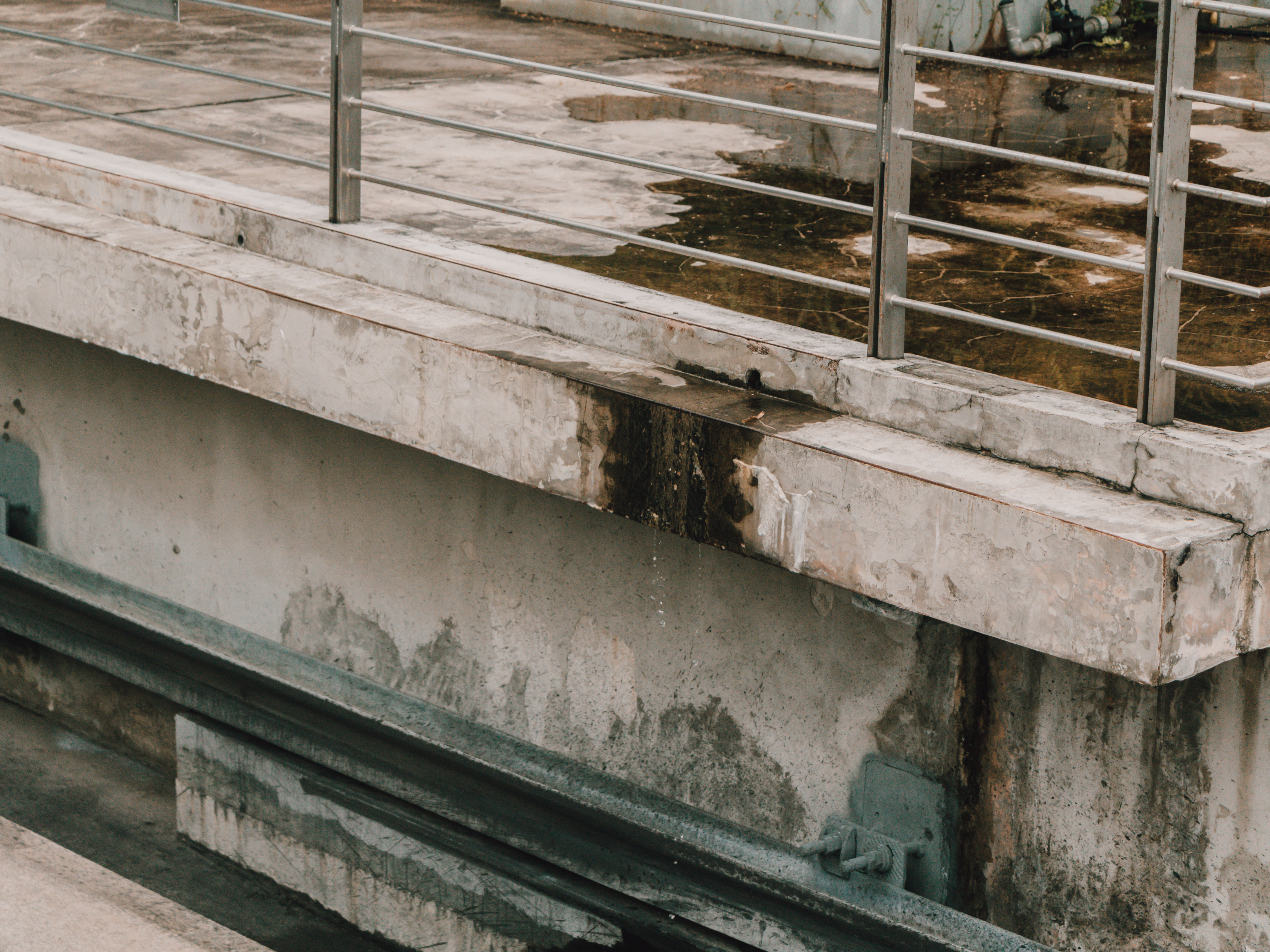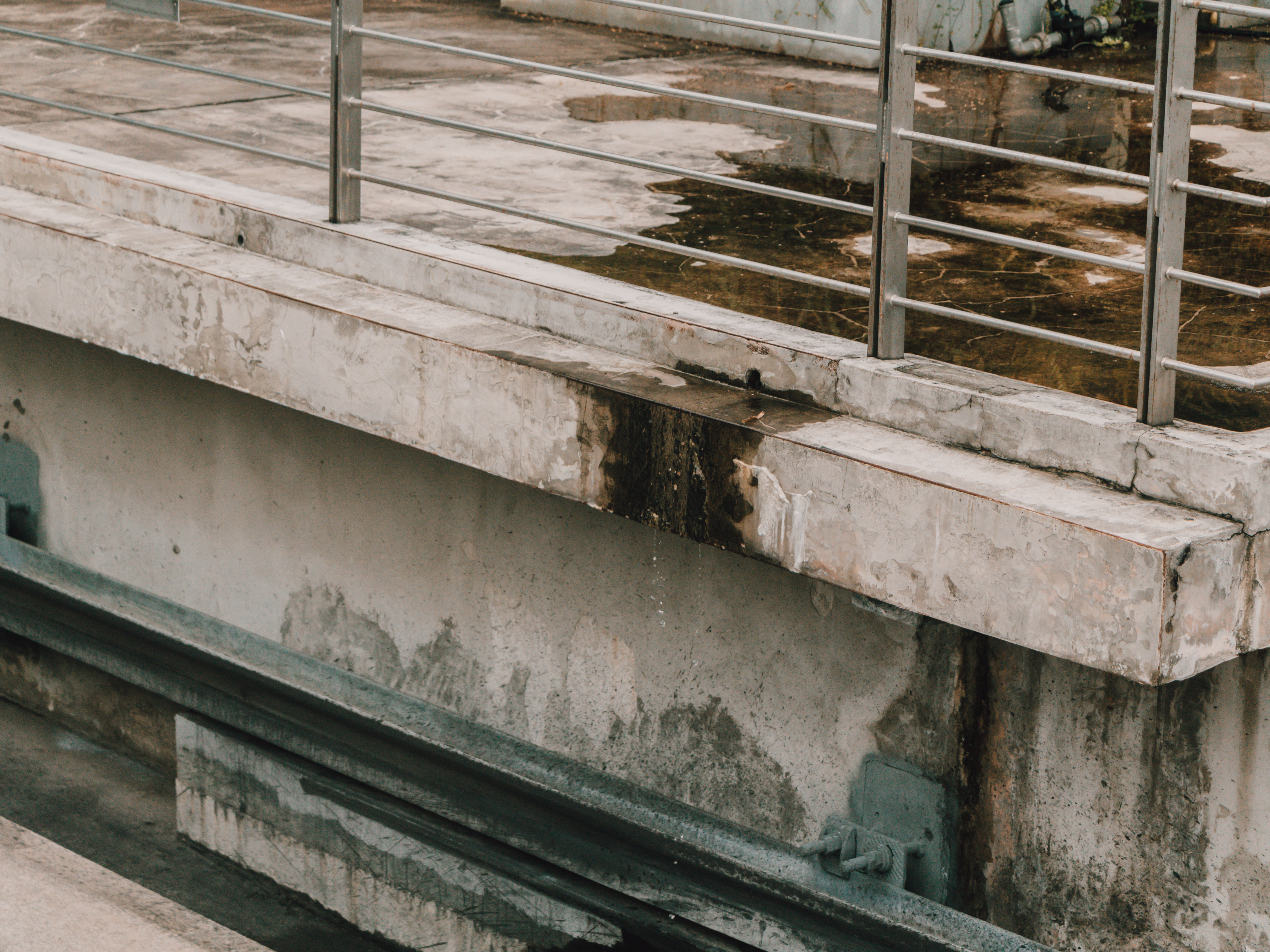 Safety hazards, such as water dripping onto the Skytrain tracks, are reported and swiftly rectified.
Train tracks are visually inspected while backend equipment such as servers in the control room are also regularly tested.
Since August 2020, selected landside Skytrain lines have resumed operations on an on-call basis from 8.00am to midnight. The trains have helped improve connectivity between T1 and T3 for passengers, airline crew, members of the public and airport staff alike.
We look forward to the day when the Skytrains operate in full flow and planes soar above our skies again. Together, we will get there!