Staying true to Changi's sustainable commitment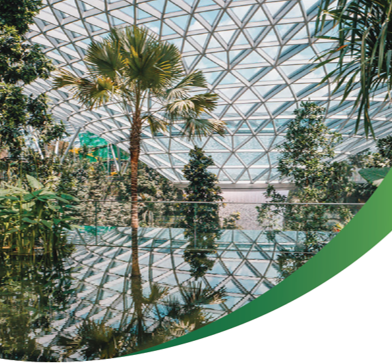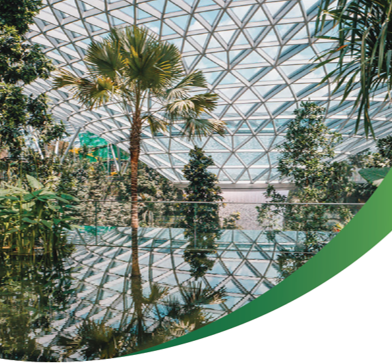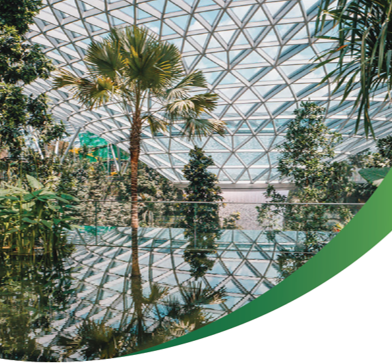 Despite 2020 being a year where most air travel has been put on hold across the world, Changi Airport remains committed to creating a sustainable impact on the airport community, travellers and Singapore residents.
With the release of Changi Airport Group's (CAG) Sustainability Report 2019/2020, Changi Journeys takes a closer look at how the air hub continues its sustainability efforts amidst the pandemic.
Optimising energy consumption for Covid-19 and beyond
With a significant drop in ridership of Changi's Skytrains, especially on routes serving the transit area, a new initiative that was introduced is an on-demand service. Call buttons have been installed at Skytrain stations, enabling passengers to activate the trains only when they are required.
Combined with the reduction in the frequency and operating hours of Skytrains serving the public areas and the suspension of selected lines, this has resulted in more than 90% savings of total energy consumption by the Skytrains system. Moving forward, Changi will continue to explore the usage of an on-demand system even when travel recovers.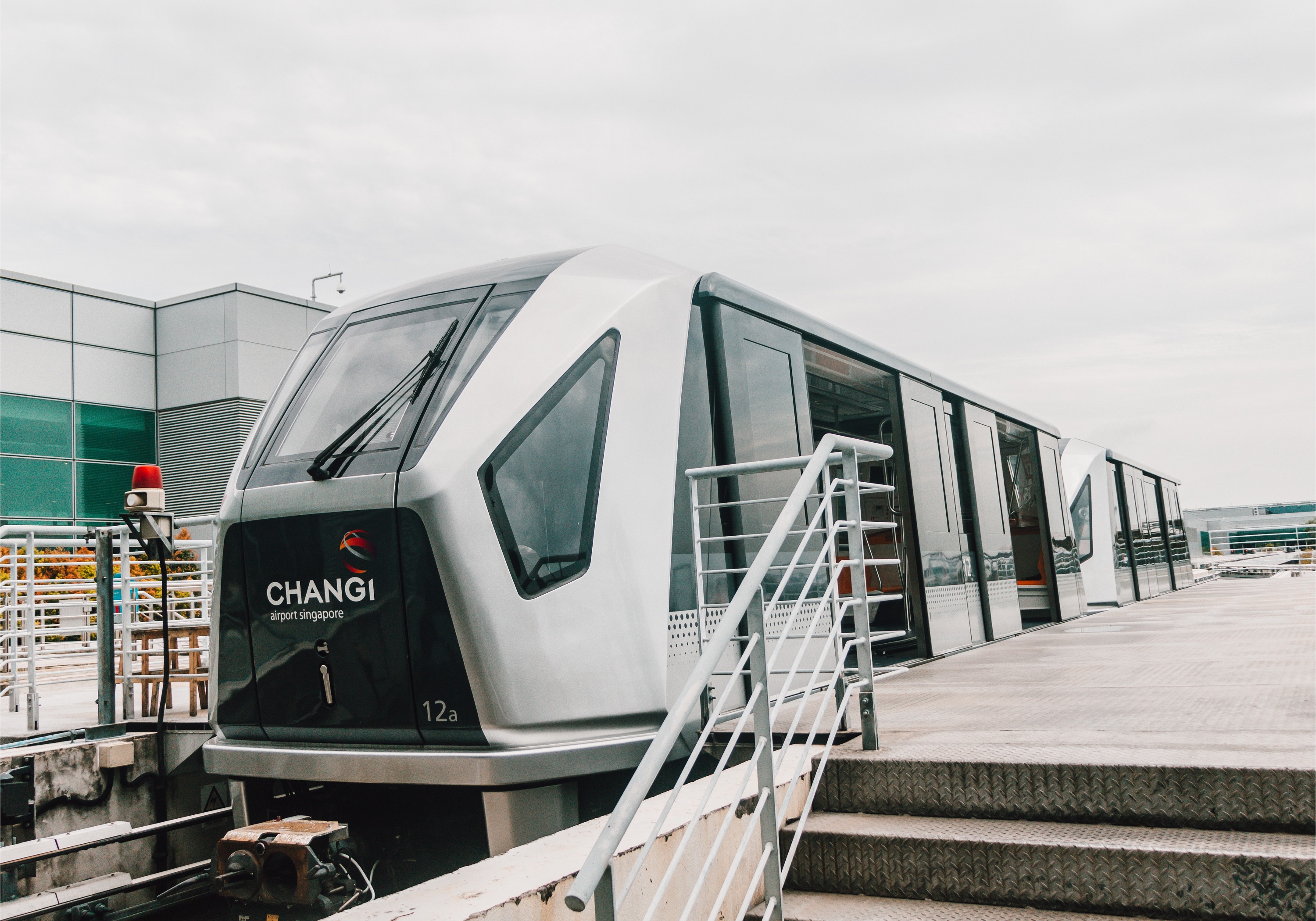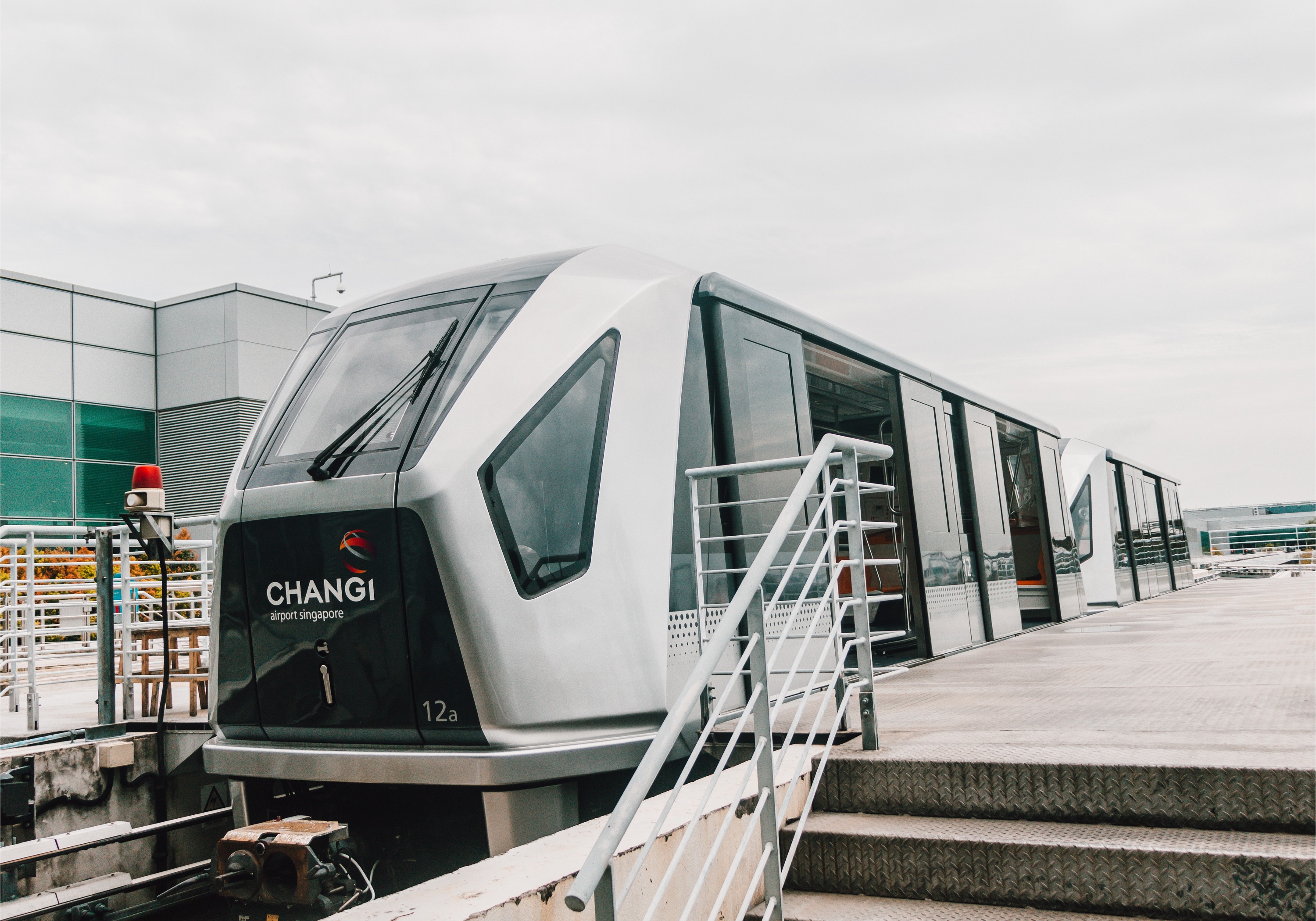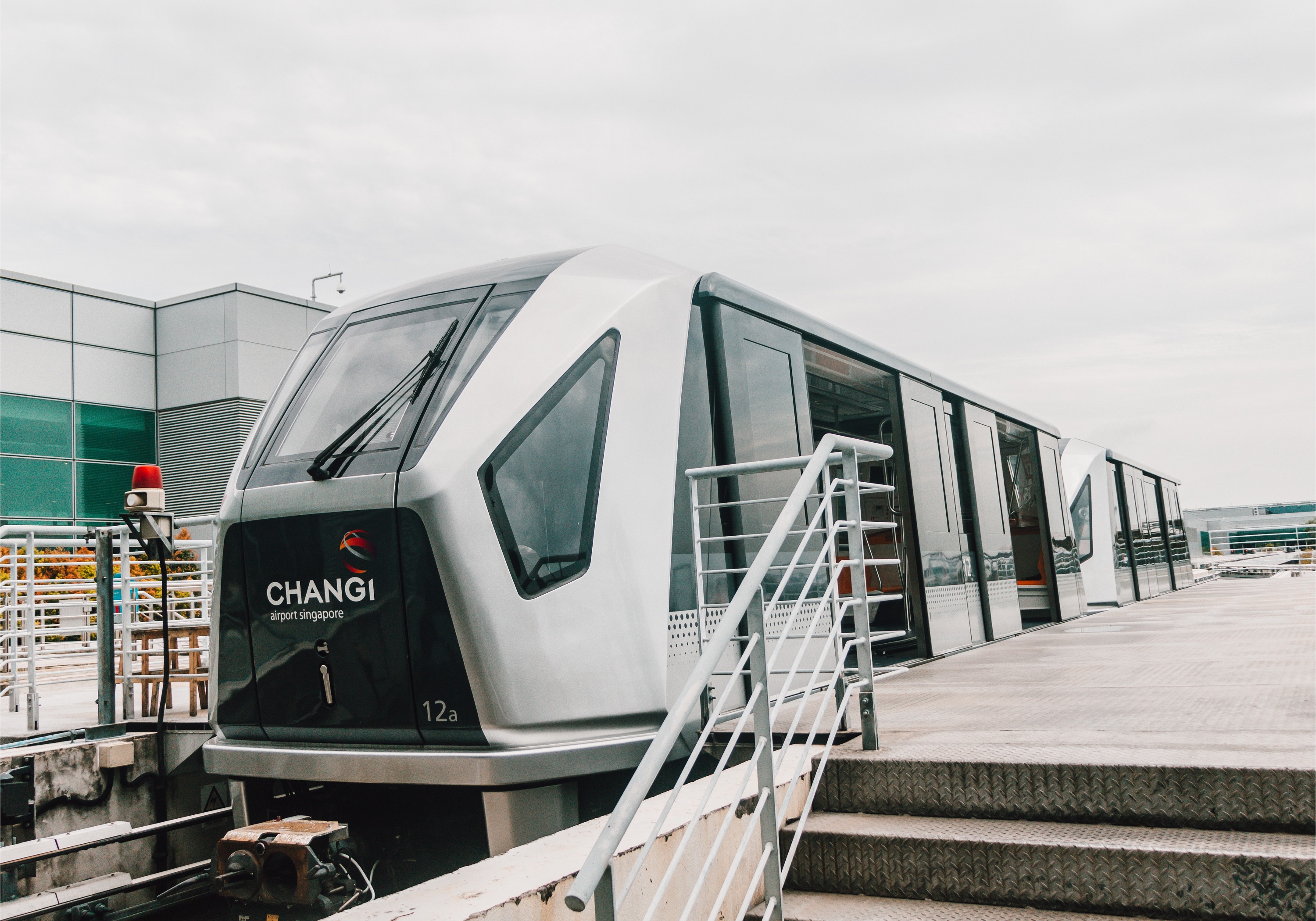 A Skytrain not-in-use parked at Changi Airport's train docking station
Being situated near the equator also means that a significant amount of energy is required to cool the airport's terminals.
Between April 2019 to March 2020, approximately 70% of the airport's electricity consumption is attributed to air-conditioning and mechanical ventilation (ACMV), and lighting.
Apart from reducing the consumption of these systems and sourcing for energy innovations that can reduce the building's cooling load, CAG has reacted quickly to the pandemic's impact by implementing measures across the terminals to consolidate access to dedicated zones whilst ensuring traveller comfort.
With Terminals 1 and 3 operating at less than full capacity and operations at Terminals 2 and 4 suspended, the ACMV systems saw a reduction in the operational cooling load that resulted in energy cost savings of 40-50% compared to pre-COVID times.
In parts of the terminals where human traffic is low, lighting levels were also reduced by up to 50% while ensuring optimal operational efficiency within the terminals.

Leveraging engineering innovations for a more sustainable Changi
Another focus of CAG's is to seek new and innovative ideas in sustainable construction methods and materials to help reduce the environmental impact of Changi and to provide a better working environment for staff.
An example of this is the utilisation of an innovative construction method during the upgrading of the airport's drainage network in 2020. Employing a new "pull and rail" method instead of a traditional "open-cut" method, prefabricated segments of culvert drains were pulled underground. This eliminated the need to repeatedly resurface the road above the drain, contributing to a 42% reduction of asphalt used during construction. This was the first time this construction method was used in Singapore on such a large scale.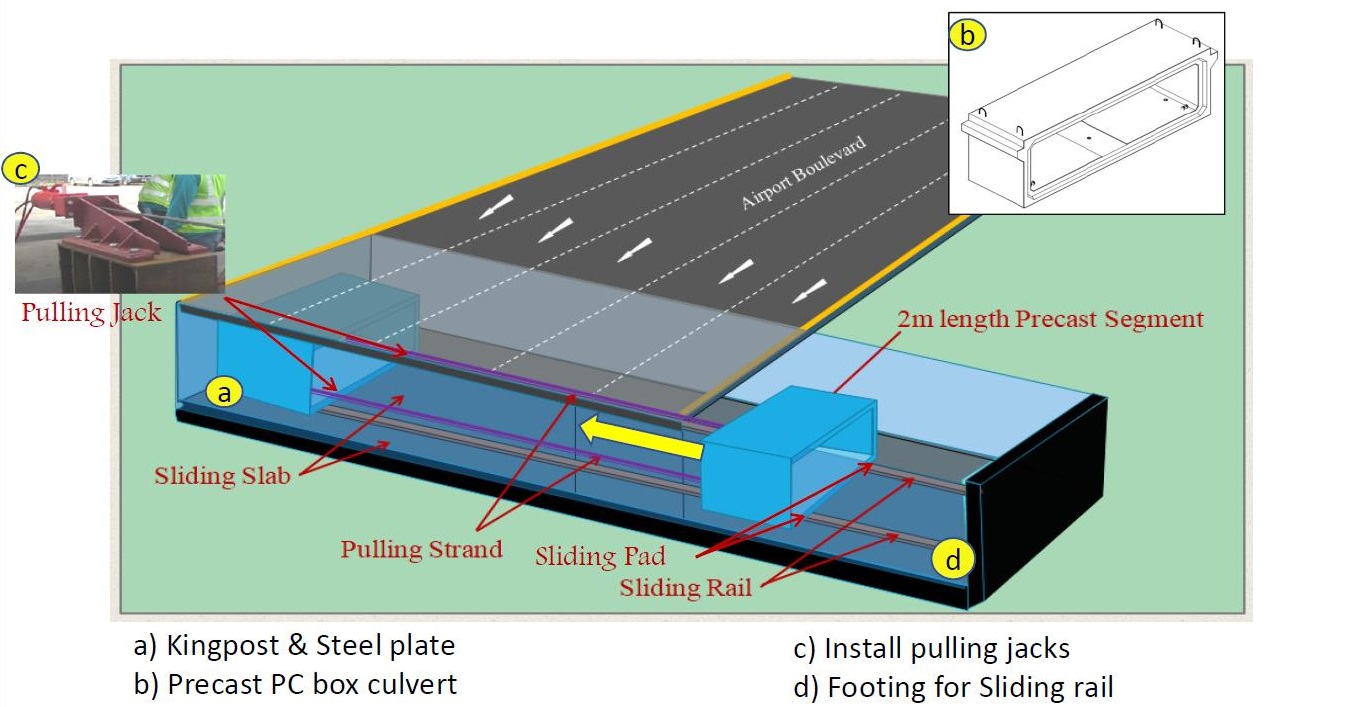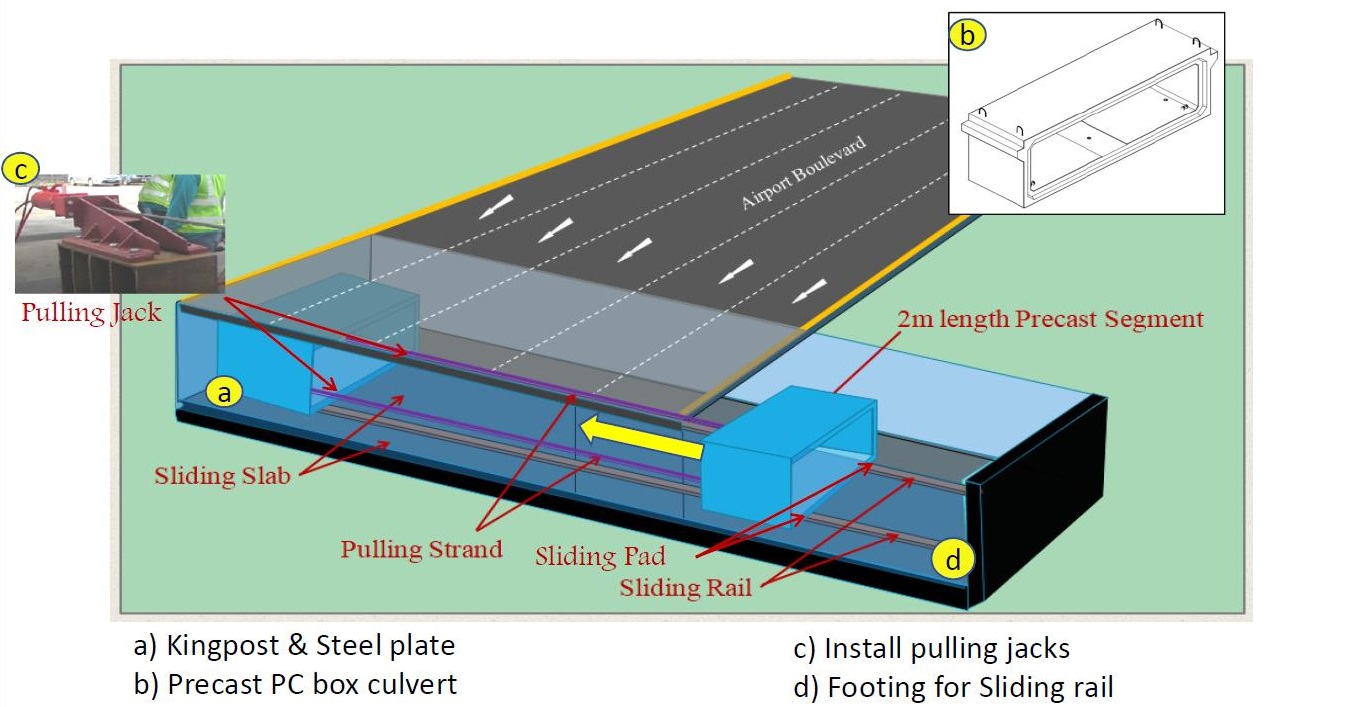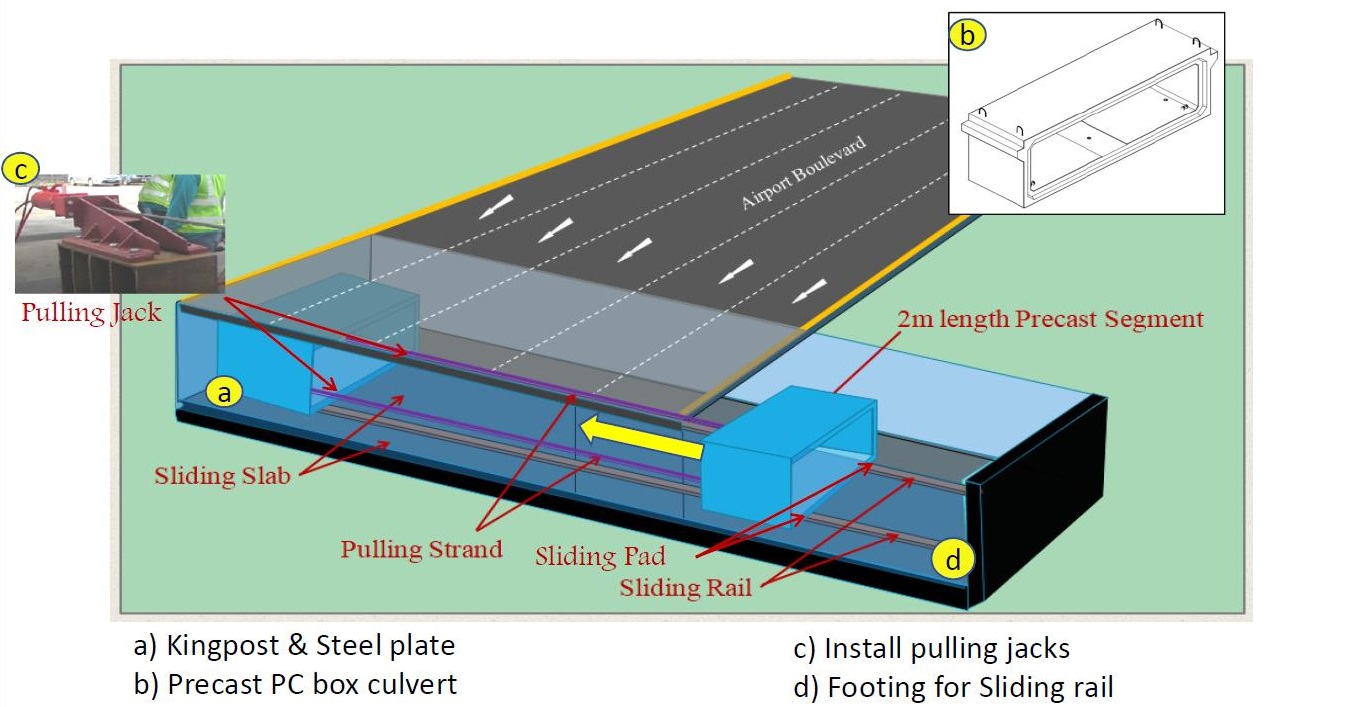 The innovative "Pull and Rail" construction method which helped to improve productivity
Read more about the expanded drainage system and how Changi  is gearing up for 100-year flash floods.

Empowering employees through e-learning
While improvements to systems and processes are important, sustainability of the organisation's talents was also a key objective in 2020, as people have always been the foundation of CAG's continued success. Despite operational and organisational challenges brought about by the pandemic, equipping CAG employees for the digital future of work remains a key organisational-wide development focus to help the 2,000 airport professionals at CAG embrace new ways of working.
A FutureReadyME Programme initiative as introduced as part of our next phase of Organisational Capability Transformation to help employees develop mindsets and skillsets to succeed in the digital world and build basic knowledge and skills in key digital areas. Opportunities for upskilling based on individual needs across six key areas were also provided and supported by a FutureReadyME fund. 
Six key training areas which are eligible for FutreReadyMe funding
To facilitate new modes of learning, CAG expanded their online learning resources with the introduction of LinkedIn Learning. This allows CAG employees to access over 8,000 online courses to learn anytime and anywhere via CAG's Learning Management System.
As a testament to the organisation's employee-centric culture/ efforts, CAG was ranked among the 'Top 3 Most Attractive Employers in Singapore' by Randstad for the seventh consecutive year in 2020.
Even during the greatest challenge the aviation industry has ever faced, Changi continues to be focused on the long-term sustainability of its business and the people it serves.
Read about Changi Airport's sustainability efforts in its newly-released Sustainability Report 2019/2020 here.