Air travel during wet season - Changi has you covered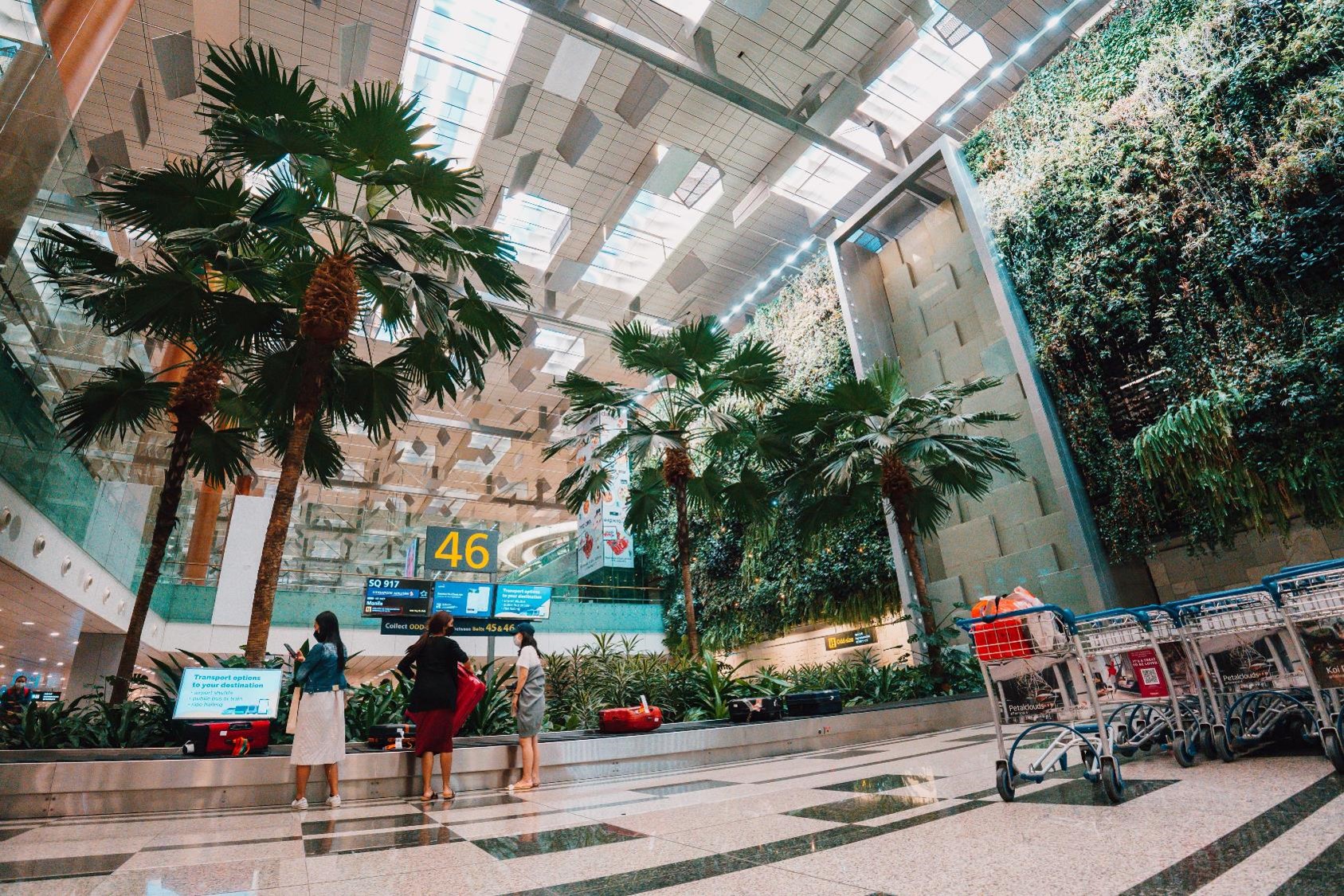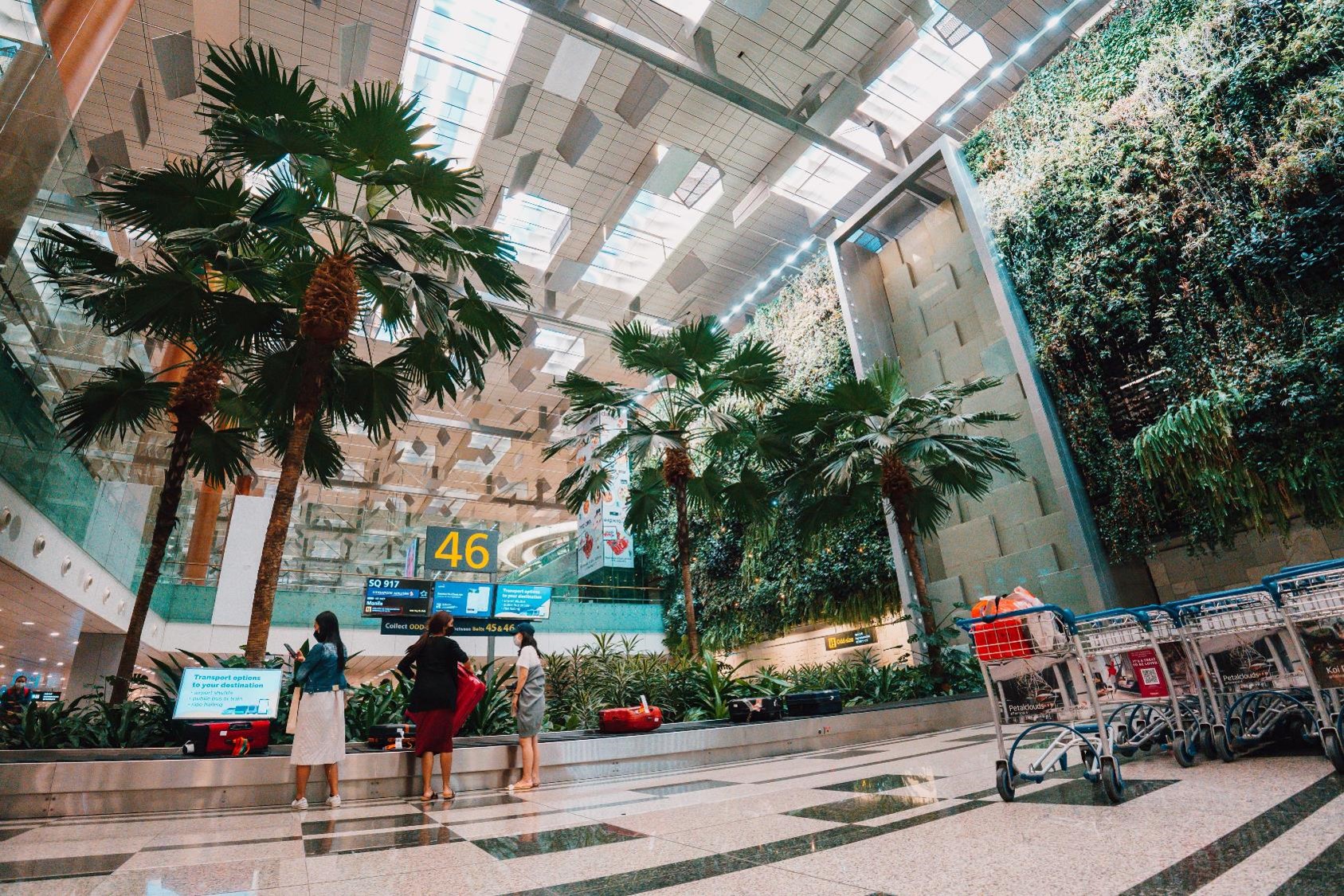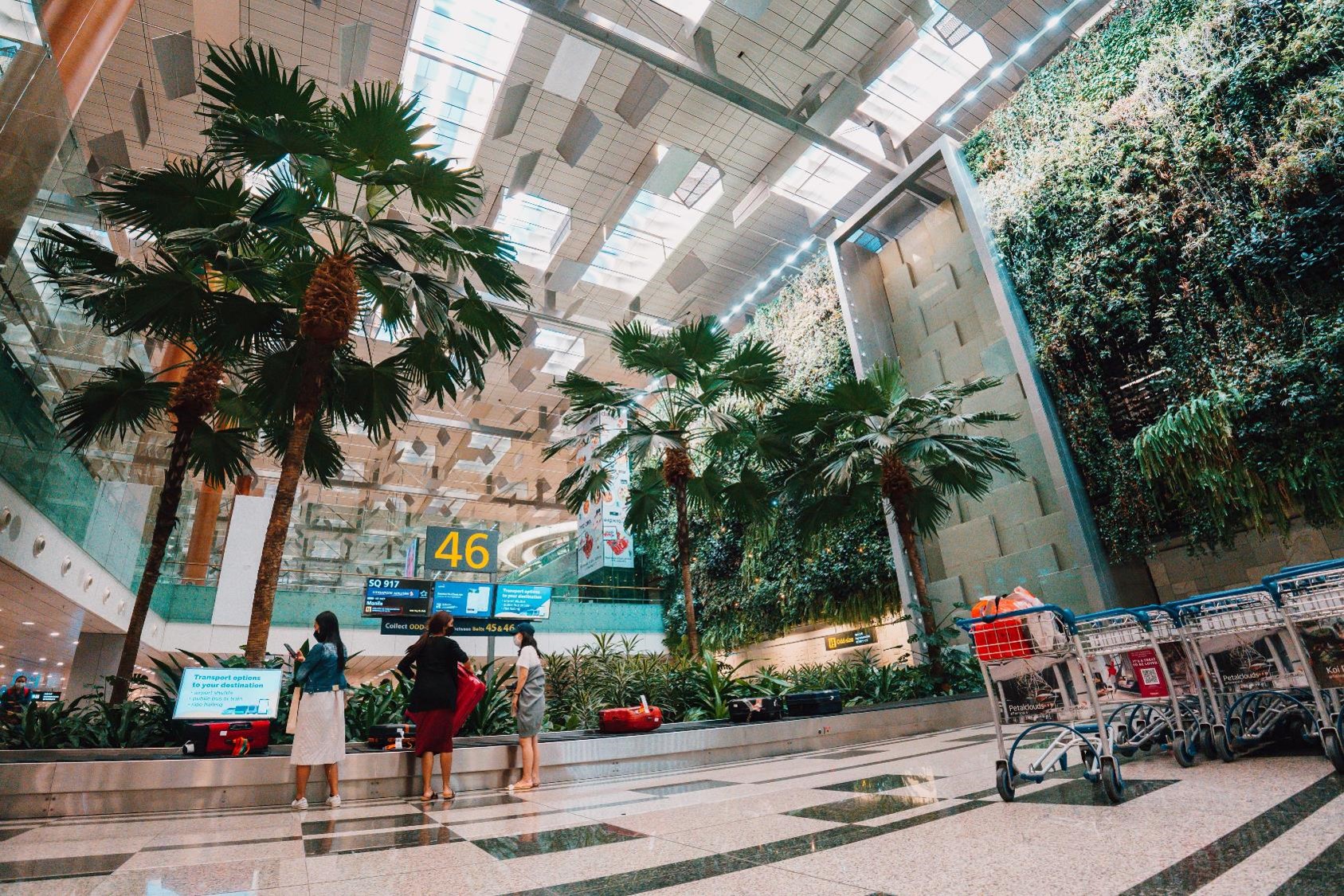 Travelling is an adventure and the journey should be as enjoyable as the destination. But mother nature can sometimes force a change of plans with dark clouds, a heavy downpour and lightning.
With the peak travel season coinciding with the annual rainy season, Changi Airport has in place a slew of measures to help make it as comfortable and convenient as possible for its passengers despite possible showers.
 Lightning often comes with rain
Singapore is recognised as a global leader in many fields. But did you know that it is also one of the places with the most lightning strikes in the world?
The high occurance of thunderstorms in Singapore is often accompanied by lightning, especially towards the year-end wet season. This has a direct impact on airport operations.
Ensuring the safety of airside workers and taking care of passengers
Changi Airport doesn't compromise on the safety of its workers, especially when high risk lightning strikes is a real possibility.
For example, a lightning mast is installed at every aircraft stand and an underground wire mesh is fitted to ensure that ground handling crew are always on equi-potential when working on the tarmac. Flights are earthed upon arrival at the aircraft stands, and wireless headsets are used to provide lightning protection for the ground handling crew. These measures serve to reduce the safety risk to staff while operating in lightning conditions.
Behind the scenes, Changi Airport Group (CAG) and its airport partners are sharing latest details on the weather pattern and coming together in anticipation of the follow up action needed in case the weather doesn't clear up.
Despite these measures, workers may sometimes stop work in extreme weather situations to maintain their safety.
If there is a need for passengers to wait a little longer for their bags to reach them, the Changi team knows it is important to keep passengers informed and make any wait as comfortable as possible.
 Keeping passengers updated
If bags are ever delayed because of bad weather and a lightning risk on the airside, the Belt TVs at the flight's assigned baggage belt is where information will be prominently displayed to let passengers know. To make the information even more useful to passengers, Changi lets passengers know the reason why it may take longer and provides an estimated waiting time.
To make the wait more comfortable, Changi Airport staff will roll out a trolley with packet drinks, water and light snacks like biscuits to offer to affected passengers at the baggage belt. Staff will also point out where passengers can sit to rest. In addition, public announcements will be made to let passengers know that their bags will be delayed because of adverse weather. If the thunderstorm persists, passengers can also consider approaching their airline for help with their bags.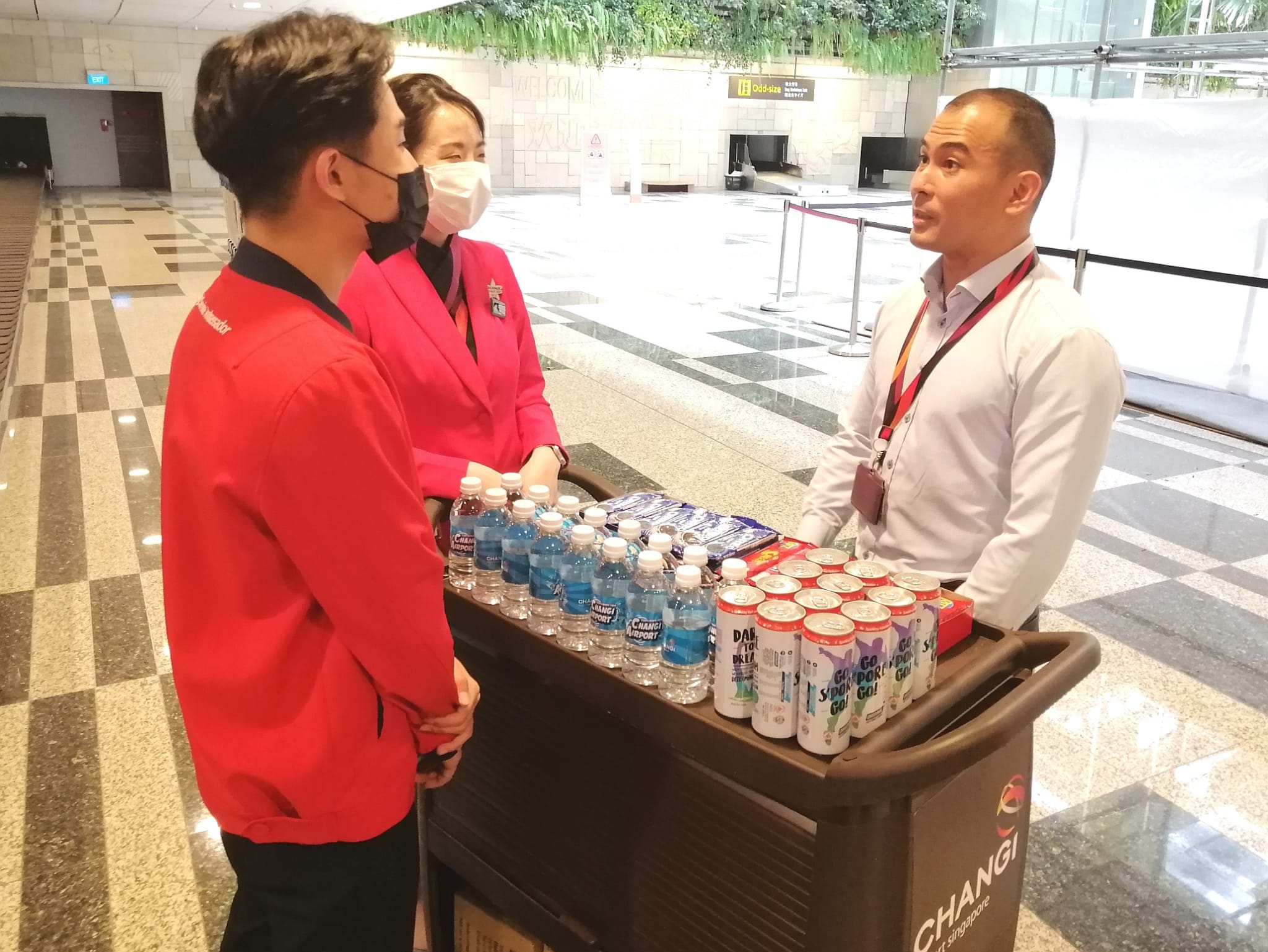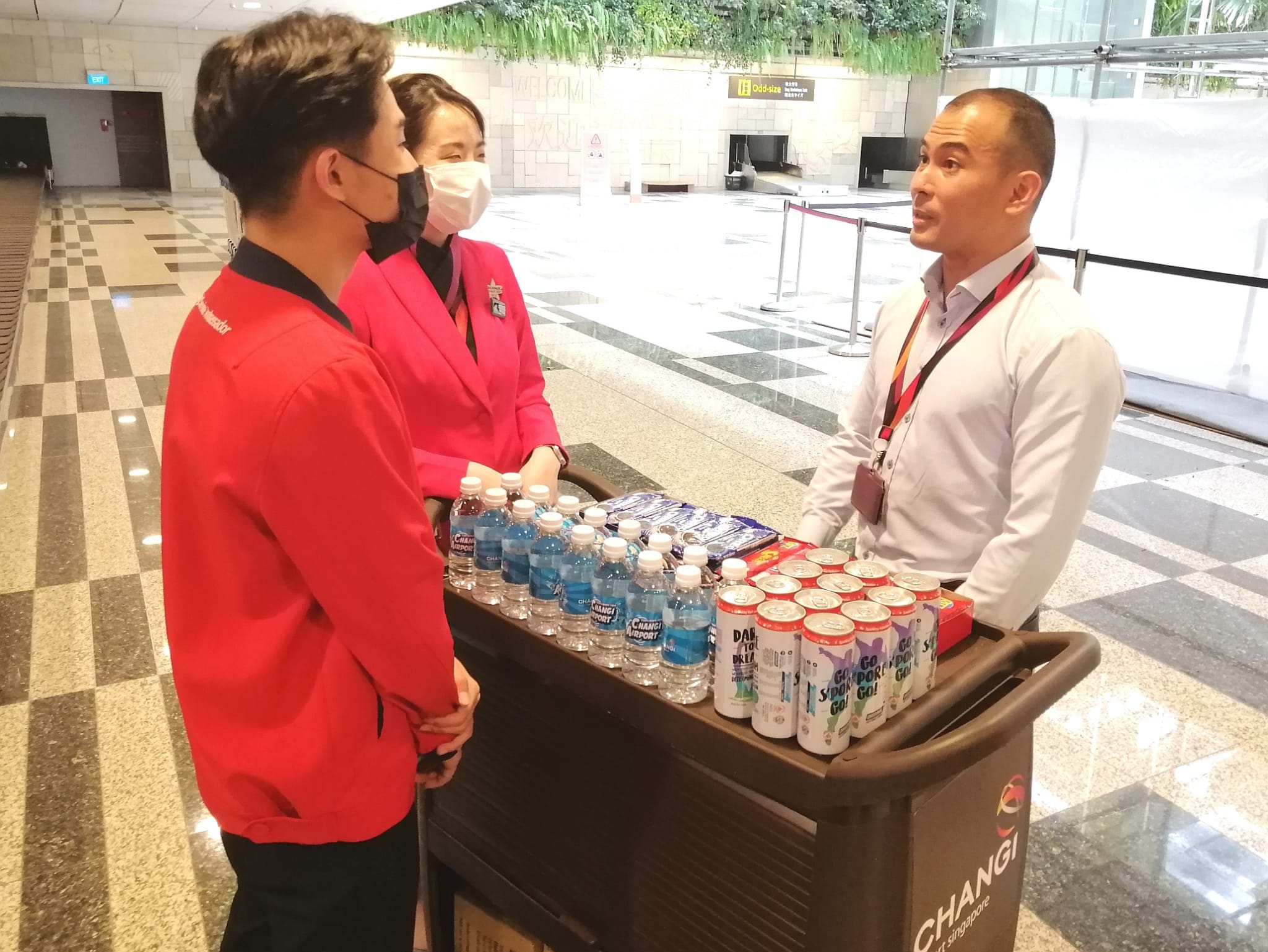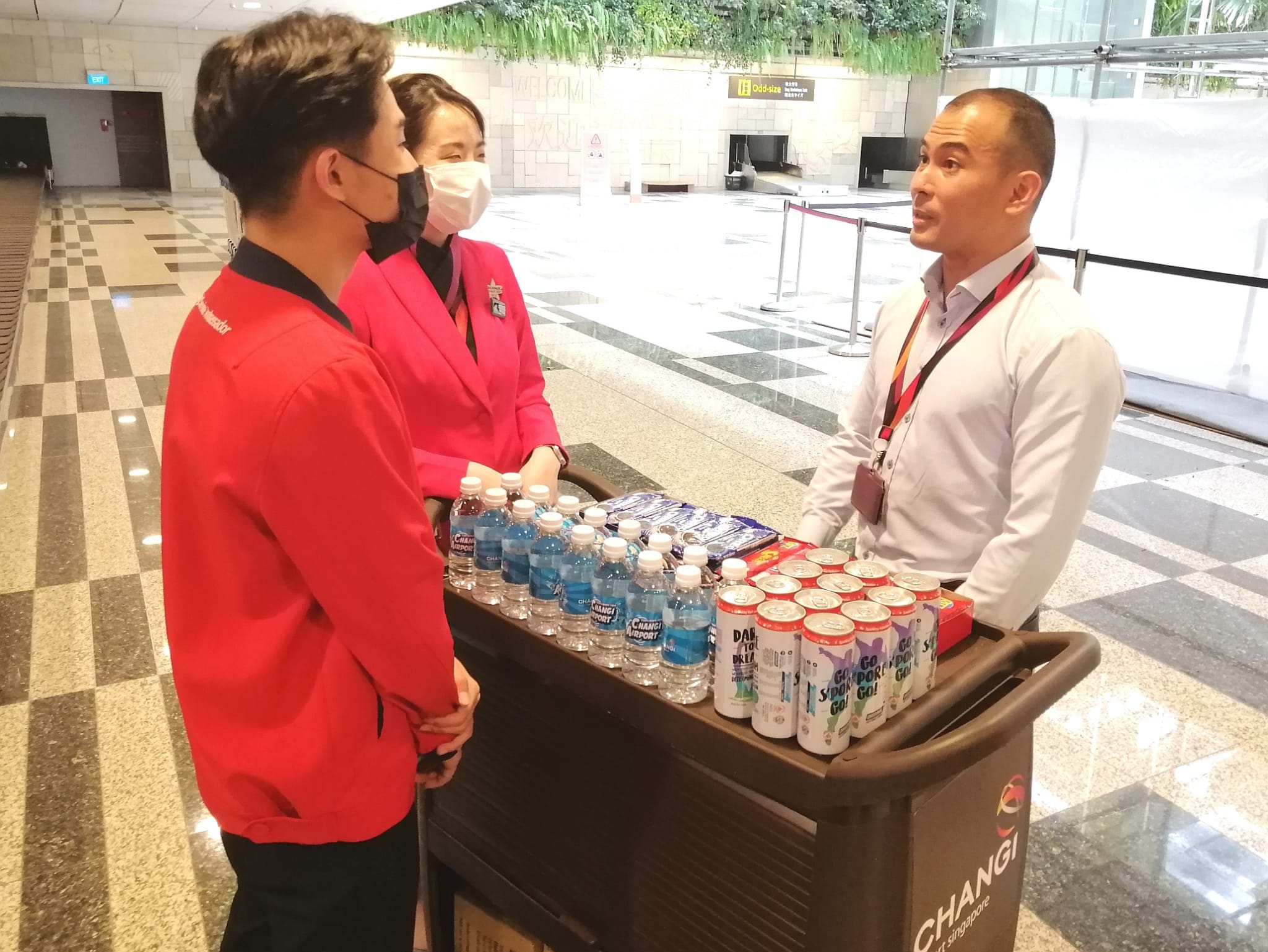 Kirk Chua (right) with service staff standing by with the service recovery trolley
Kirk Chua, Senior Manager for Airport Operations at Changi Airport Group points out the importance of such measures, "Passengers' needs and experience are paramount to us. While there are situations we can't control such as adverse weather, we believe our support and assistance can reduce their anxiety. At the end of the day, we are passenger ourselves. We want to help passengers and what better way than to welcome them by offering our assistance together with some drinks and snacks."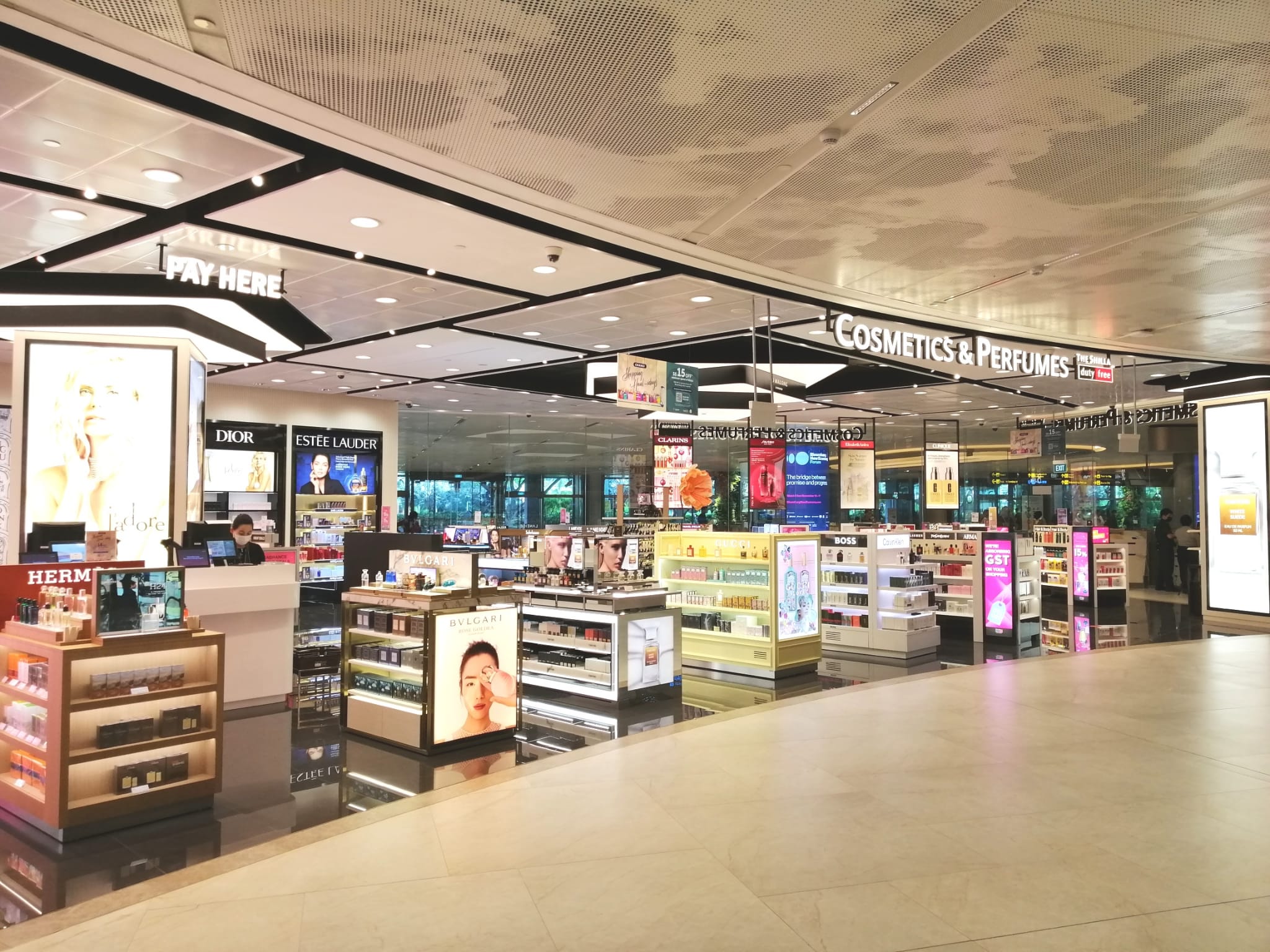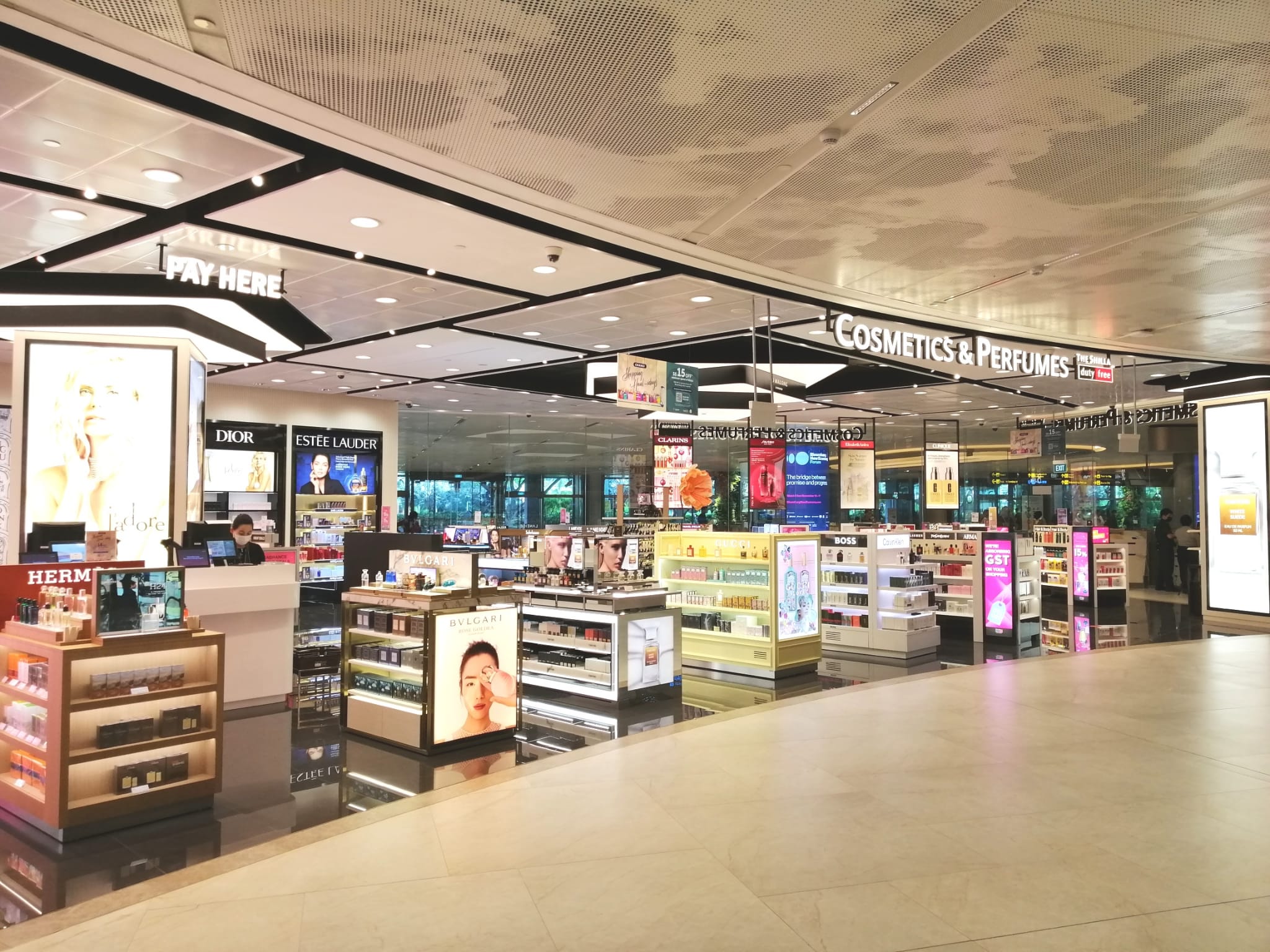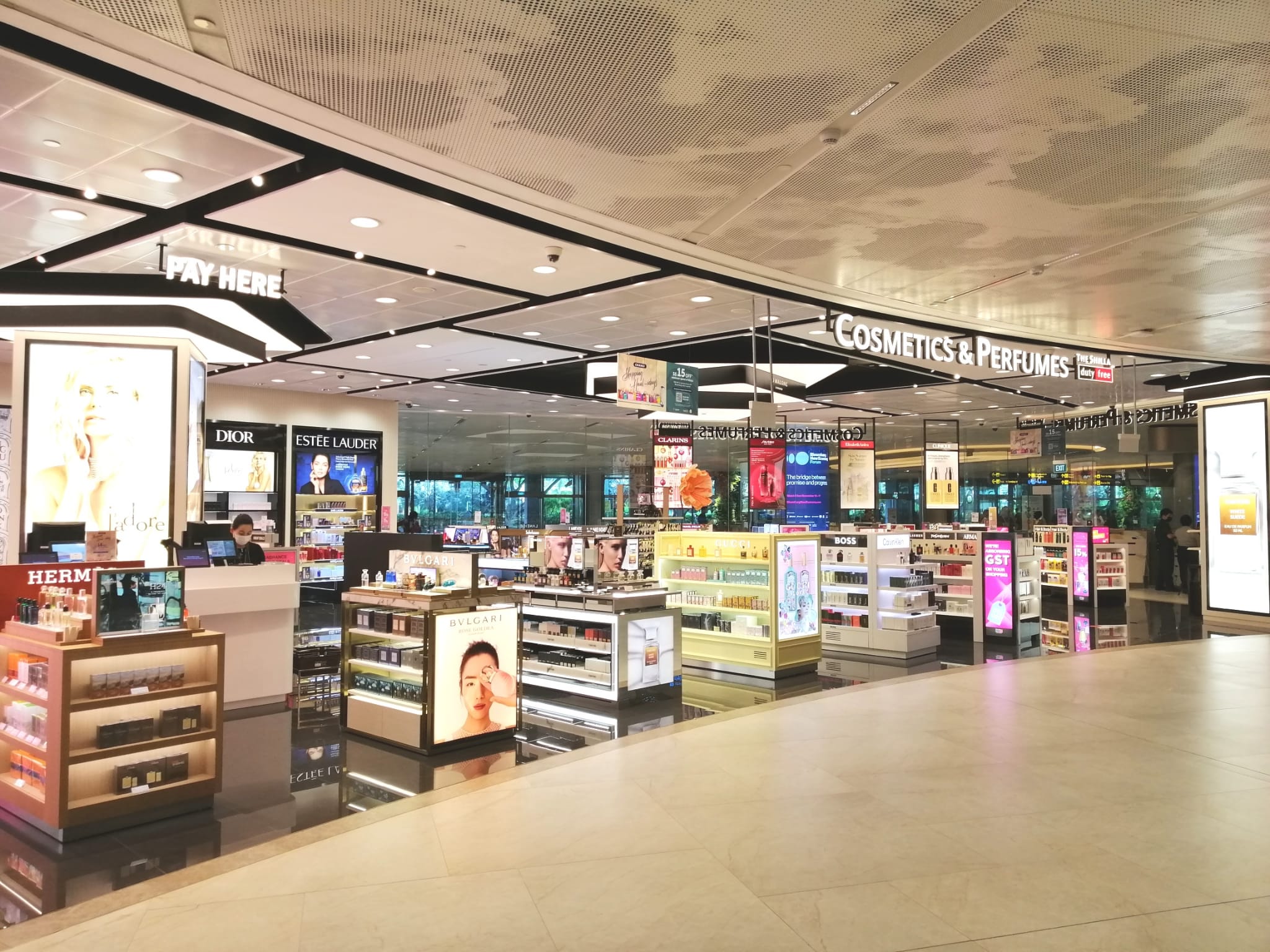 Changi's newest Shilla Duty Free shop at T2 Arrival
 Enjoy the Changi shopping experience instead of rushing to pick up your bag
Did you know that Changi Airport offers one of the best airport shopping experiences in the world with its extensive variety, newest selection and great deals to suit different price points?
When passengers touchdown at Changi, they may want to take their time instead of heading straight to the baggage belt to wait for their bags.
There are arrival shops at all four terminals offering Duty and GST-free wines and spirits (T&Cs apply) as well as GST-absorbed perfumes and cosmetics.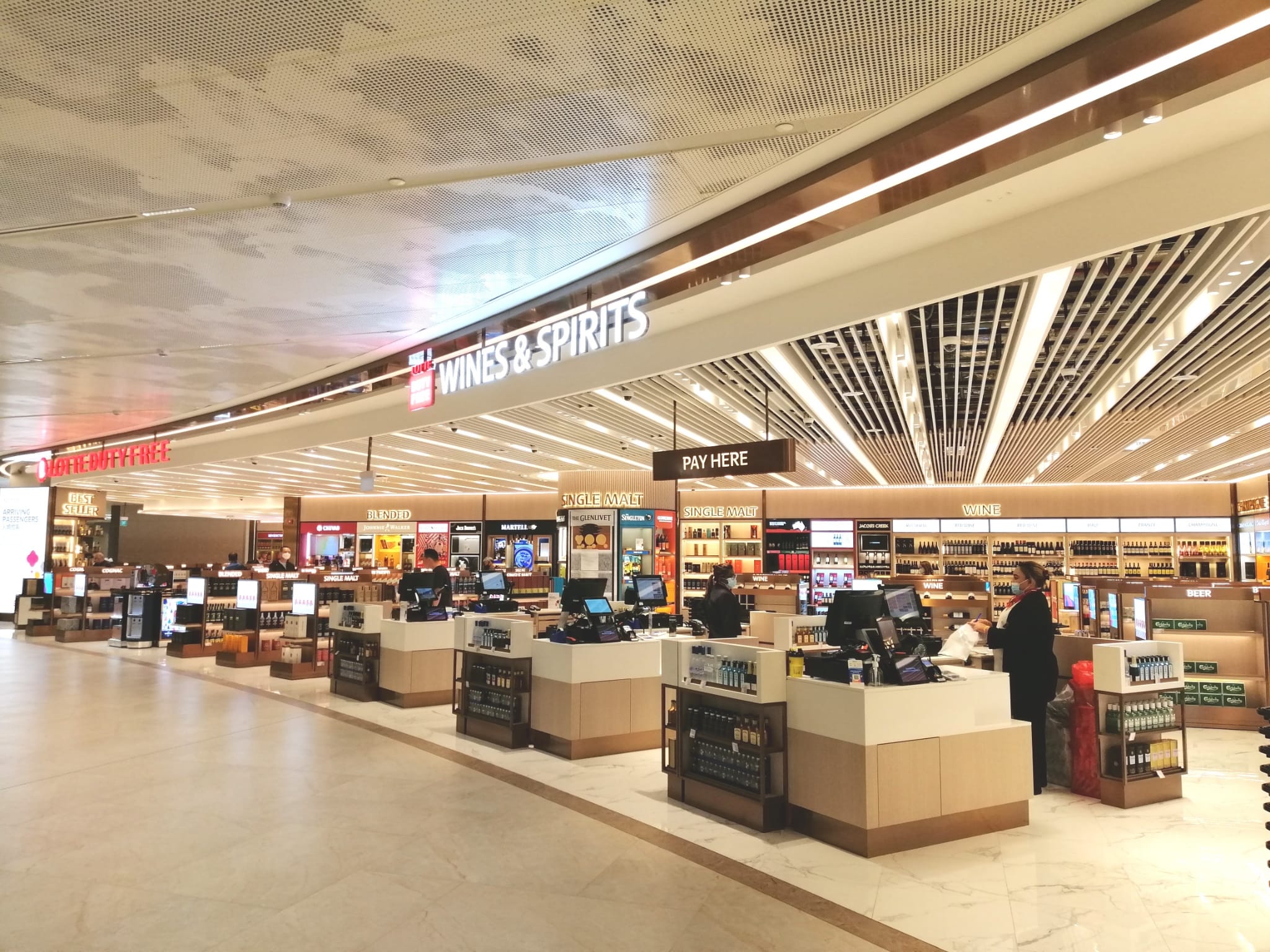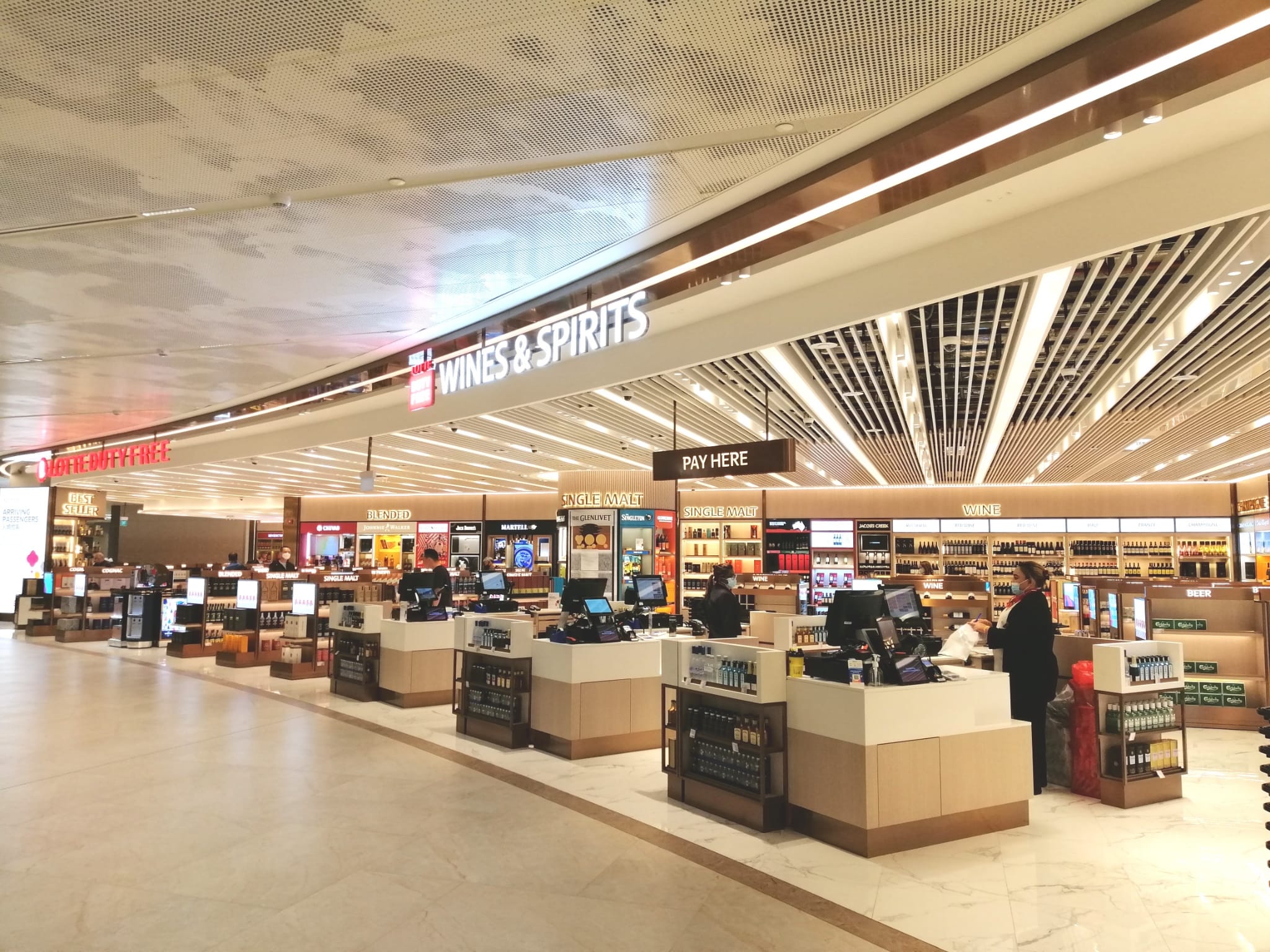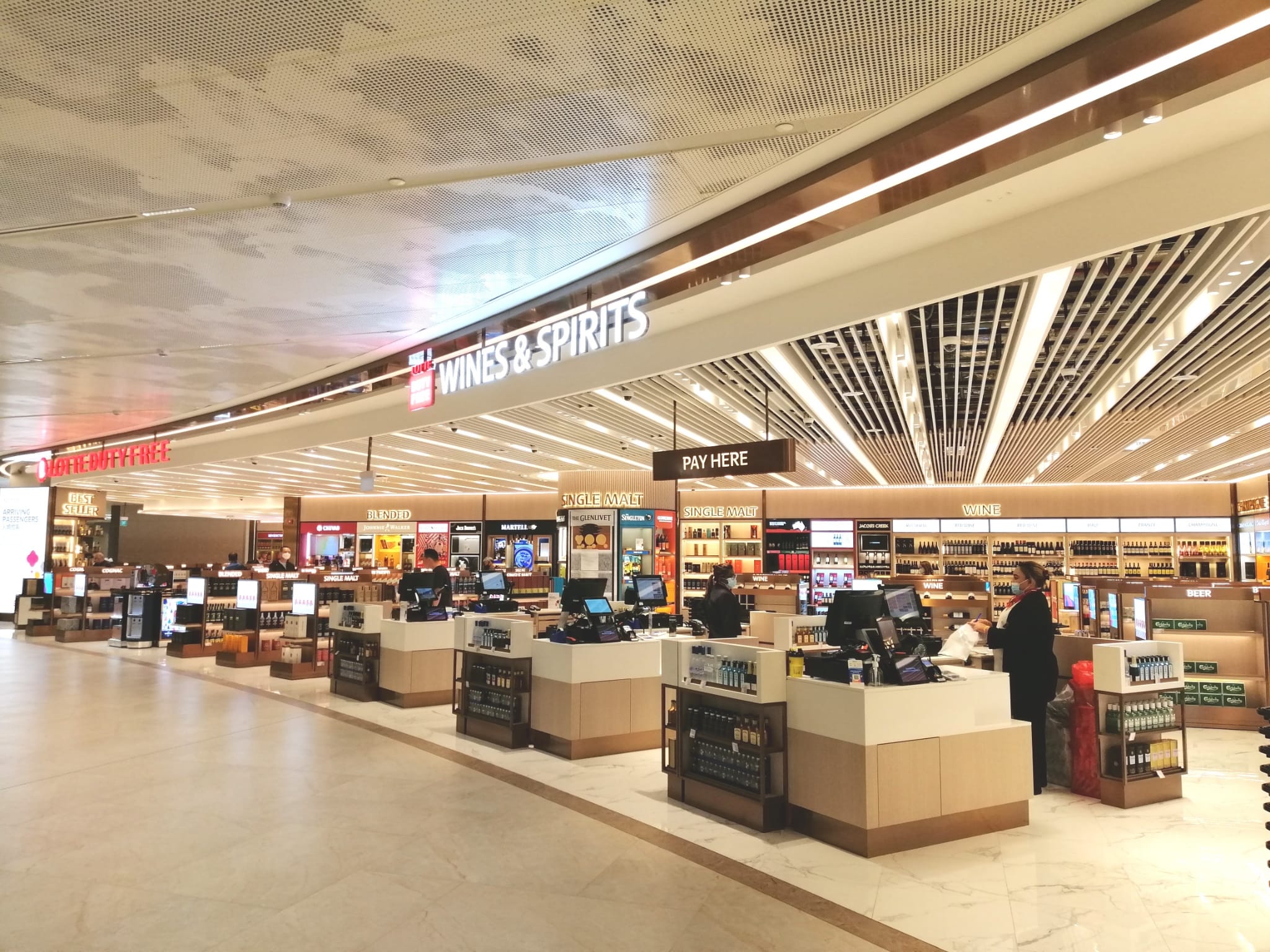 Pick up your favourite wines and spirits from Lotte at T2 Arrival
Passengers are welcome to browse and pick up that special something, or a last minute gift for a friend. The shops are well-stocked and helpful staff are on hand if passengers need a recommendation on what to choose across the different brands and labels available. Once done, they can head over easily to the baggage belts to collect their bags.
Connecting passengers with ground transport
Taxi concierge directing passengers to their taxis
In a busy city like Singapore, there is always demand for taxis, more so when it rains heavily.
Changi's ground transport team is responsible to help passengers get connected to their preferred transport out of the airport. There are different options for a well connected airport like Changi including taxis, private hire cars, airport shuttle services or public transport on trains or buses.
For taxis, Changi works with cab companies to improve the supply of taxis especially during wet weather. Taxi drivers will be informed that taxis are needed via a dedicated app that relays the number of flight coming in and at which of Changi's four terminals. This provides real time updates on the demand for taxis by passengers and to inform cabbies which terminals would need the taxis.
 Explore the wonders of Jewel Changi Airport ... rain or shine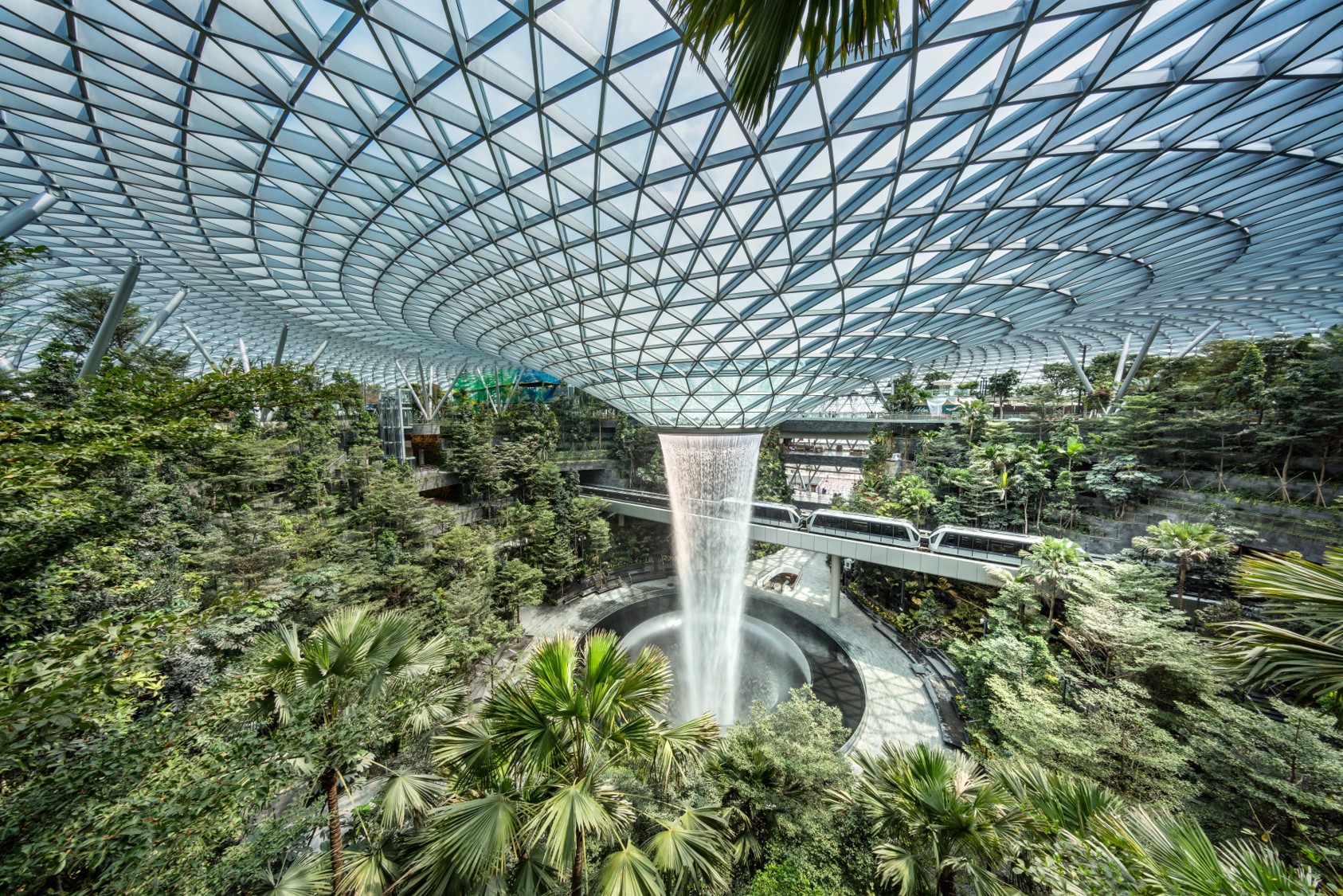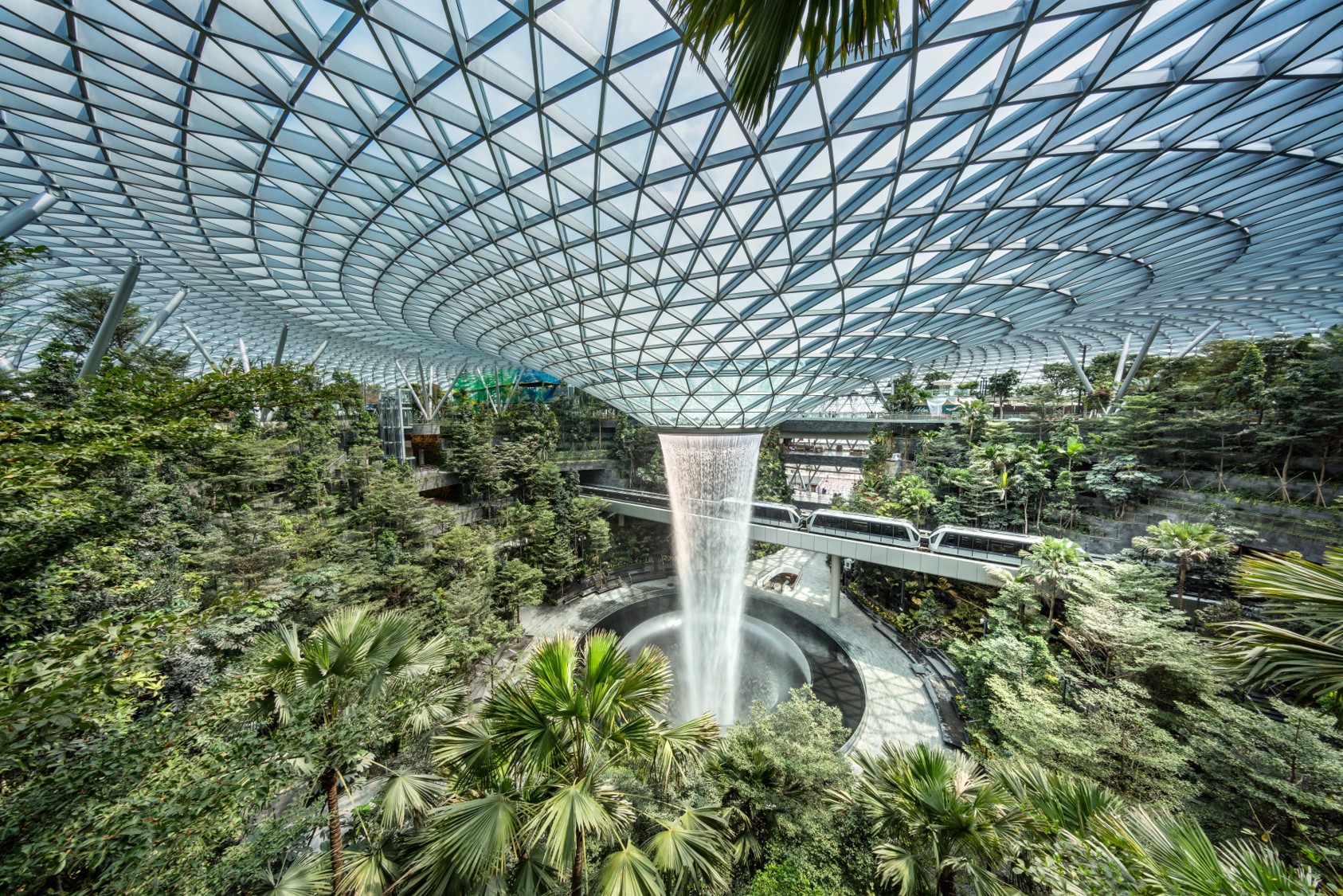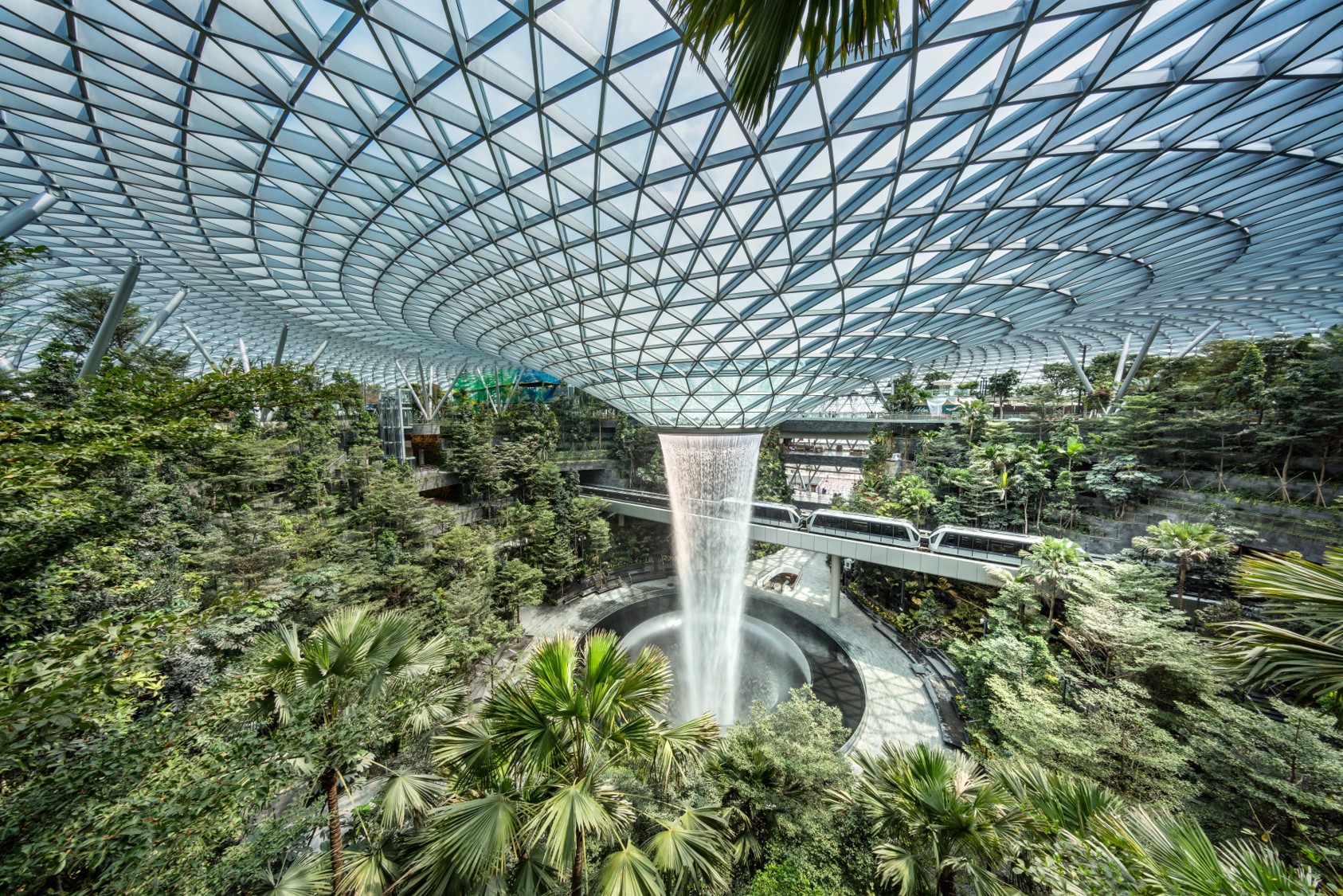 Marvel at the HSBC Rain Vortex
While many passengers who travel the world may want to head off from the airport right away, what's different about Changi is definitely Jewel Changi Airport.
Why worry about trying to find transport to visit the city when Jewel has it all covered, from the spectacular sights of the HSBC Rain Vortex and Canopy Park, to the 280 shops and restaurants, as well as the many Instagramable spots across Jewel. Passengers can consider making Jewel their first stop in Singapore with its lush greenery to relax the body and mind, and the wide options for kids throughout Jewel. Passengers arriving in Singapore can even take their time to explore Jewel by choosing to stay at the YOTELAIR Singapore Changi hotel in the complex or at Crowne Plaza Changi Airport next to Terminal 3.
So even if it rains on a passenger's holiday in Singapore, Changi aims to make it all sunshine for them as it has everything covered from the moment they touch down at the airport.