Bespoke Dining: Changi's Award-Winning F&B Offerings
While Changi Airport Group (CAG) continues to win awards for its food and beverage offerings, the group pushes itself to deliver even more exceptional, even personalised, experiences for passengers and public passing through its terminals.
"Changi Airport is on a constant quest to not only rejuvenate our F&B outlets and innovate our operations, but more importantly, to work with our tenants to come up with 'concepts with a twist' to entice diners," says Nigel Chia, General Manager for Retail, Services & Landside Development at CAG.
It is in this spirit of innovation that CAG continues to look beyond the variety of cuisines and explore new ways to engage globe-trotting travellers who are widely exposed to international dining concepts.
Recent dining concepts have received accolades at the 2018 FAB Awards, jointly presented by the Moodie Davitt Report and The Foodie Report.
Two popular concepts, SORA at Terminal 2 (T2) and Food Emporium at Terminal 4, were the Asia Pacific winner for the New Food & Beverage Concept of the Year and overall winner for Airport Food & Beverage Offer Best Reflecting Sense of Place awards respectively. And on top of that, Changi Airport was also named the Asia Pacific winner for the Airport Food & Beverage Offer of the Year.
"The awards are an acknowledgement that the team is on the right track to meet passenger needs," says Mr Chia. "The recognition encourages us to challenge ourselves and continue to collaborate more with tenants, from concept design to promotions to the curation of unique items for Changi, for a more complete dining offering."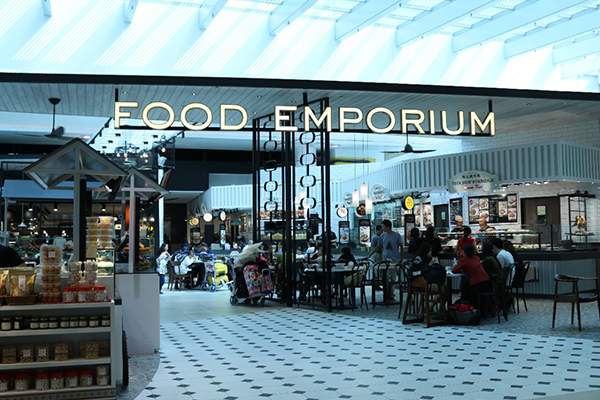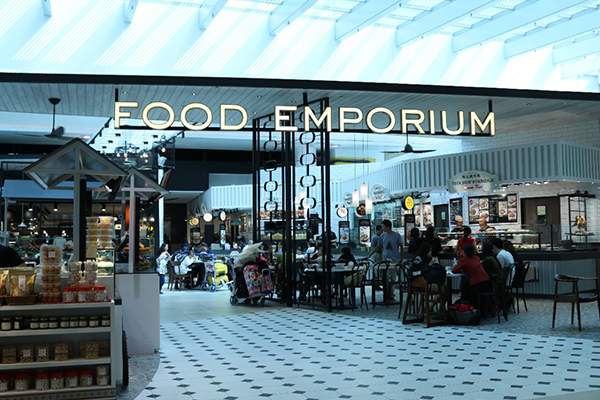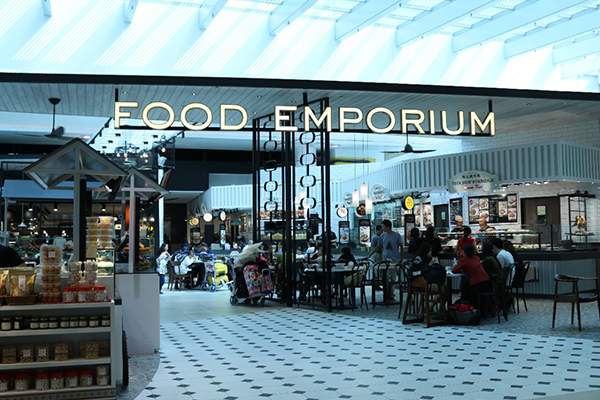 Food Emporium at T4
 
Captivating passengers through interactive pop-up concepts
Pop-ups continue to be a regular affair, changing up the Changi experience for seasonal surprises that are tied to business partnerships or to specific national or even global events. CAG has partnered with Emirates Leisure Retail to create pop-ups of Australian favourite, Hudsons Coffee, as well as celebrity-chef offerings, like The Kitchen by Wolfgang Puck. These concepts have included passenger engagement activities with a personalised touch. For example, at Hudsons you could print a photo from your phone directly onto your flat white foam.
As Singapore's National Day (9 August) is around the corner, T2 will commemorate the festivities with pop-up kiosks of "Singapore's Favourites". The thematic pop-up, part of the airport's LoveSG campaign, will sell foods from local delicatessens and Singapore-themed products for uniquely Singaporean souvenirs.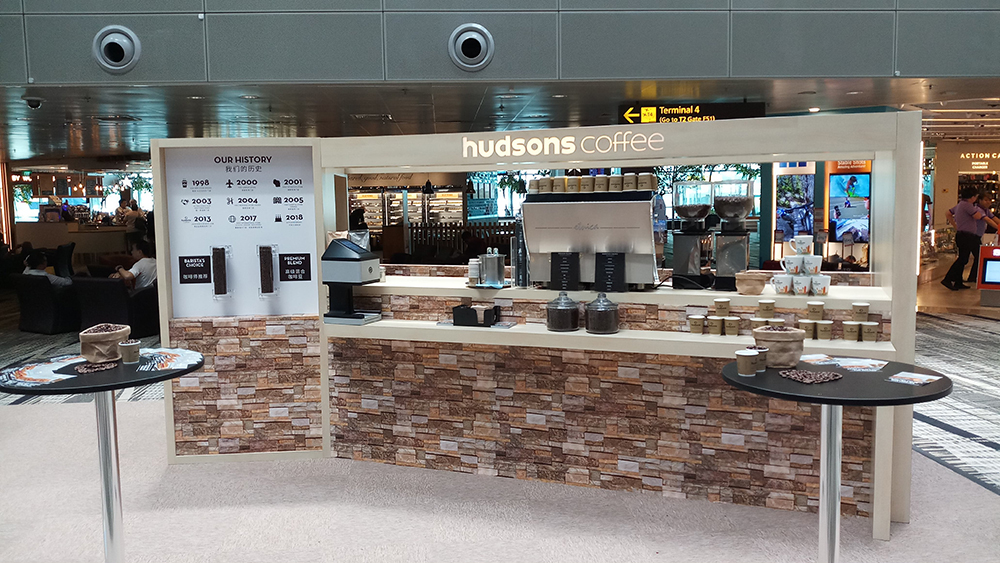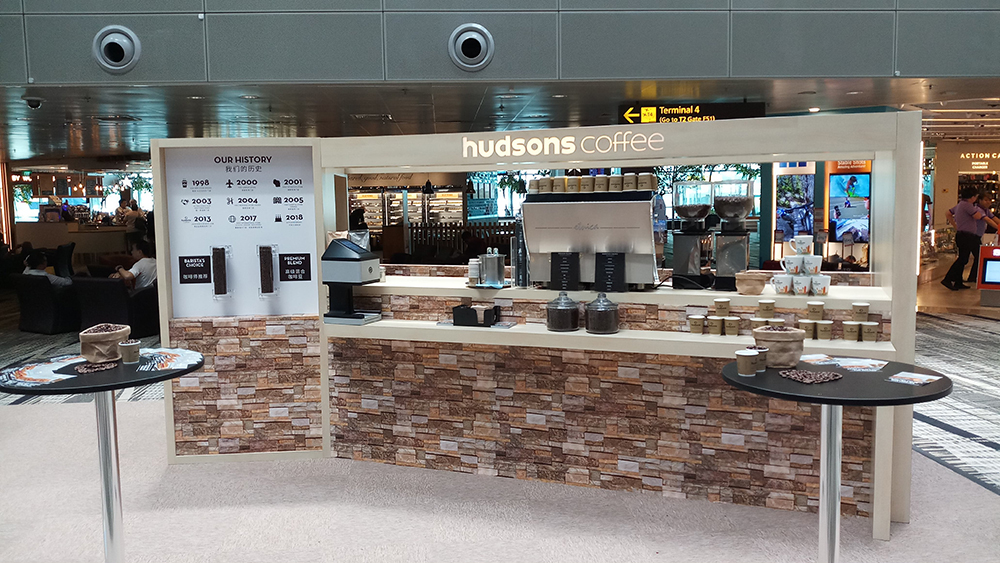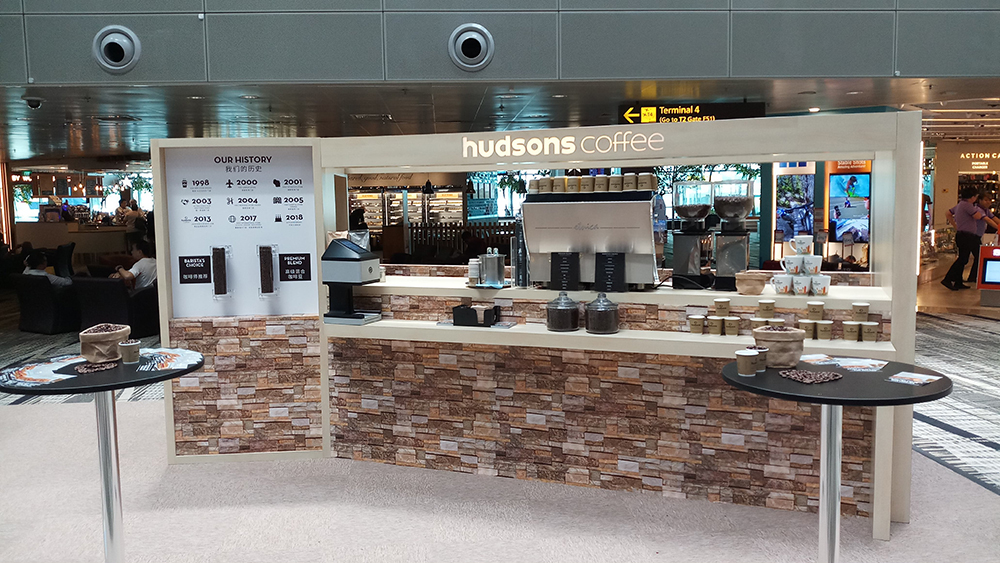 Hudson's Coffee pop-up stall at T3
Standing out with personality-based service
Concepts go hand-in-hand with good service. To elevate service standards, CAG started a new initiative - training frontline staff to understand passengers by personality types so as to customise their recommendations to them.
"In line with our Service DNA of providing personalised service, we introduced the 'Connecting Lives: Understanding your customer better' workshop, in addition to our core QSM (Quality Service Management) training," said Edwin Lim, General Manager for CAG's Advertising and Promotions.  
"We want to provide a holistic dining experience to our passengers with a plethora of dining options and excellent service levels," says Mr Lim. "Elevating our passengers' dining experiences at the airport is important to differentiate ourselves from other airports and be the choice dining destination for our passengers."