Bringing the Changi shopping experience to new heights through partnerships
Shoppers stand a change to win the All-New Volvo S90 luxury sedan in addition to S$1 million cash prize in this year's "Be a Changi Millionaire" shopping promotion
Building strong partnerships and collaborations has been the bedrock of Changi Airport's success across all business functions, and plays a critical role in maximising the opportunities to wow and delight our customers.
With more than 58 million passengers flowing through Changi Airport's terminals last year, the dynamic and diverse audience presents sponsors with abundant opportunities to showcase their products to gain international exposure, and to grow the outreach of their retail business. None of these successful partnerships happened by chance, however. They are the careful product of the Commercial team in Changi Airport Group, through its strategic planning efforts to inject innovation and new experiences in the airport's retail mix and offerings, to ensure mutual benefit to all parties.
If you have travelled through Changi Airport recently, you would have noticed four shiny white Volvo S90s parked in our terminals. Volvo is the first official car partner of Changi Airport's flagship "Be a Changi Millionaire" annual shopping promotion.  Carefully driven into the airport personally by CAG staff, these luxury sedans are on display in all three terminals. Here's a glimpse of how this was accomplished.
As an additional prize in this year's shopping promotion, the all-new Volvo S90 gives passengers and visitors even more reason to shop and dine at Changi Airport.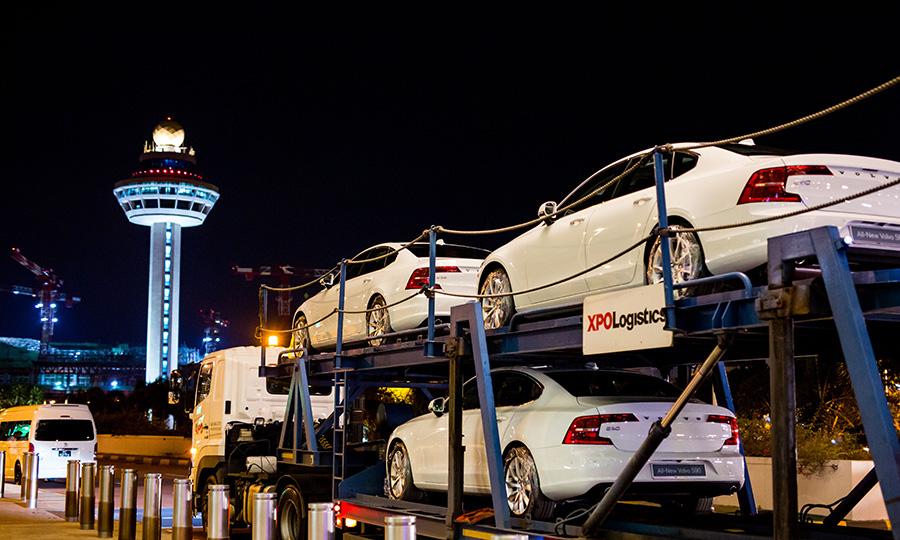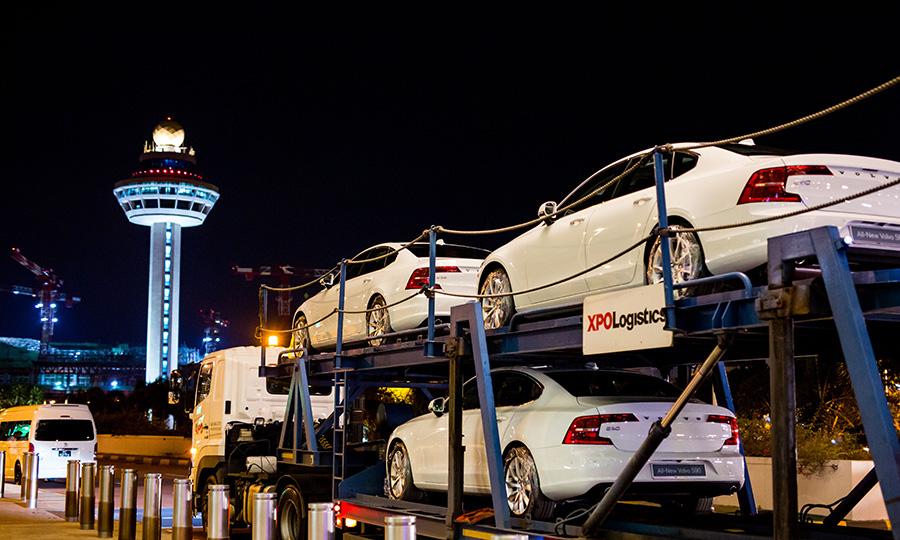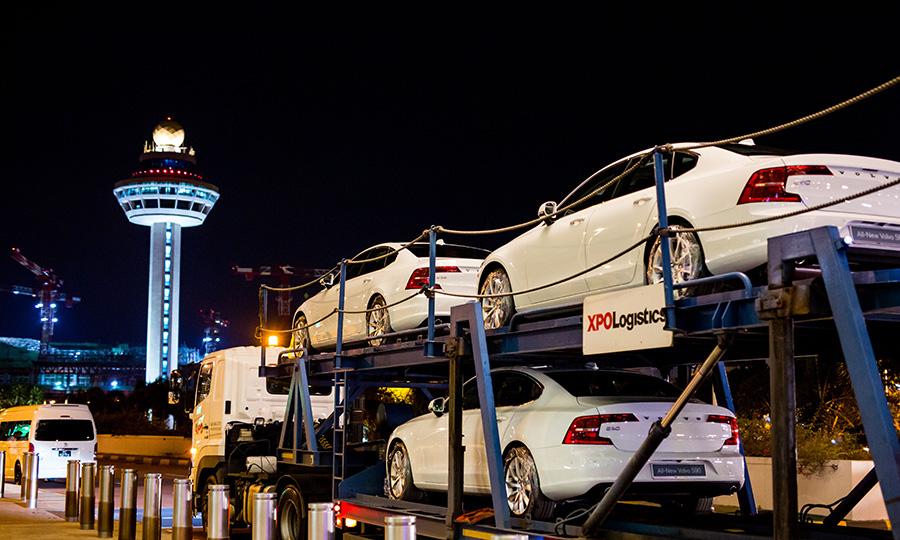 Delivery of cars to Changi Airport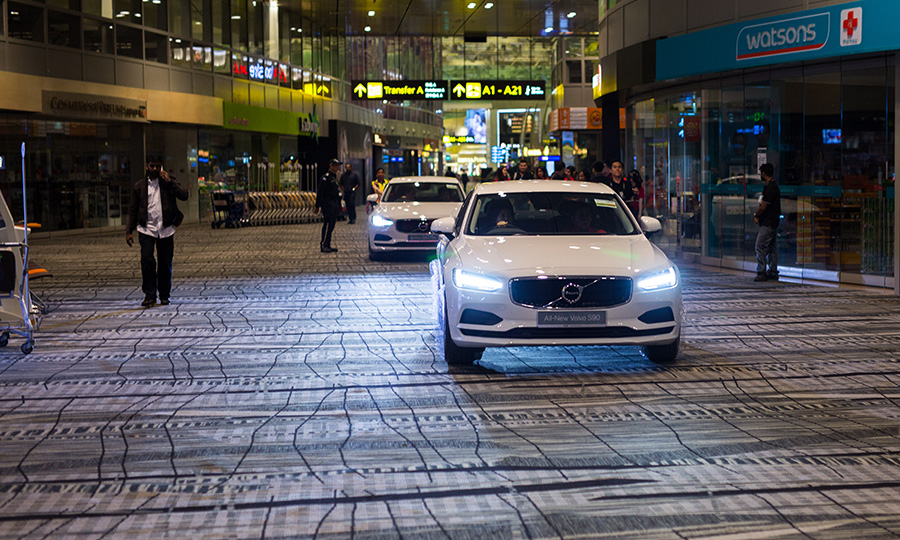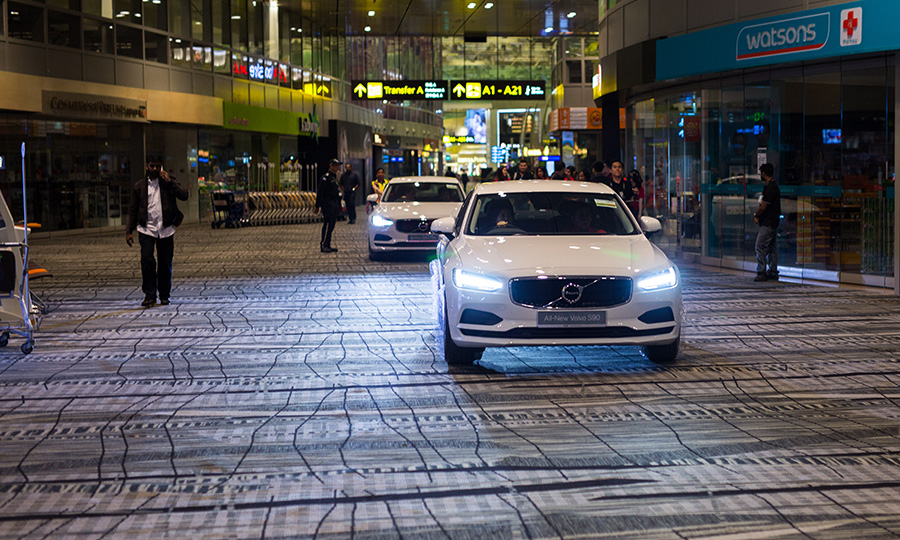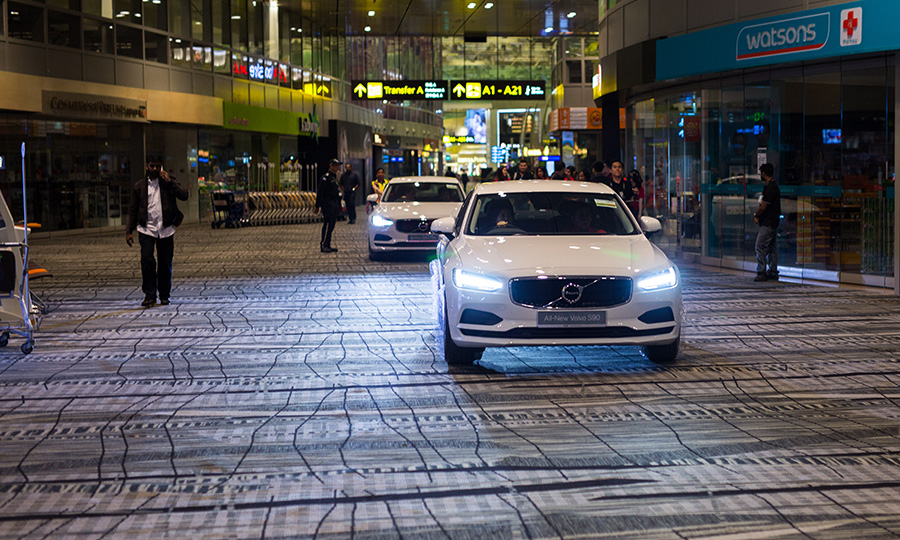 Cars driven in personally by CAG staff
The All-new Volvo S90 luxury sedan on display in T3 transit
 
"Volvo is proud to partner CAG for the 'Be a Changi Millionaire' campaign. It is an honour to be the first car brand that CAG has chosen to work with for this iconic campaign, which serves as an ideal platform for the globally acclaimed All-New Volvo S90 luxury sedan to be seen by the hundreds of thousands of Singaporeans and international passengers who come through Changi Airport everyday. We look forward to awarding one lucky individual the prize of the All-New Volvo S90 at the end of the campaign in October," said Ms Sabrina Sng, General Manager, Volvo.
That's not all.
In addition to an official car partner, this year's campaign also introduces Alipay as Changi Airport's official mobile payment partner. The fast-growing online payment service features 400 million registered users and presents the campaign with a significant increase in publicity outreach through its extensive marketing network in China.
In return, shoppers who use Alipay to make purchases in Changi Airport will see their chances of winning instantly doubled. For example, 100 chances are awarded to shoppers with S$200 of purchases in a single receipt. Alipay users get 200 chances for the same amount spent. As always, the chance to participate in the million-dollar draw grows exponentially with higher spending. 
With the new prize category and support from our partners, look forward to the live face-off next year, as the finalists battle it out for the two big prizes come early 2018, bringing the biggest retail promotion in any airport to a new and all-time high.