Setting up Changi's very own gift shop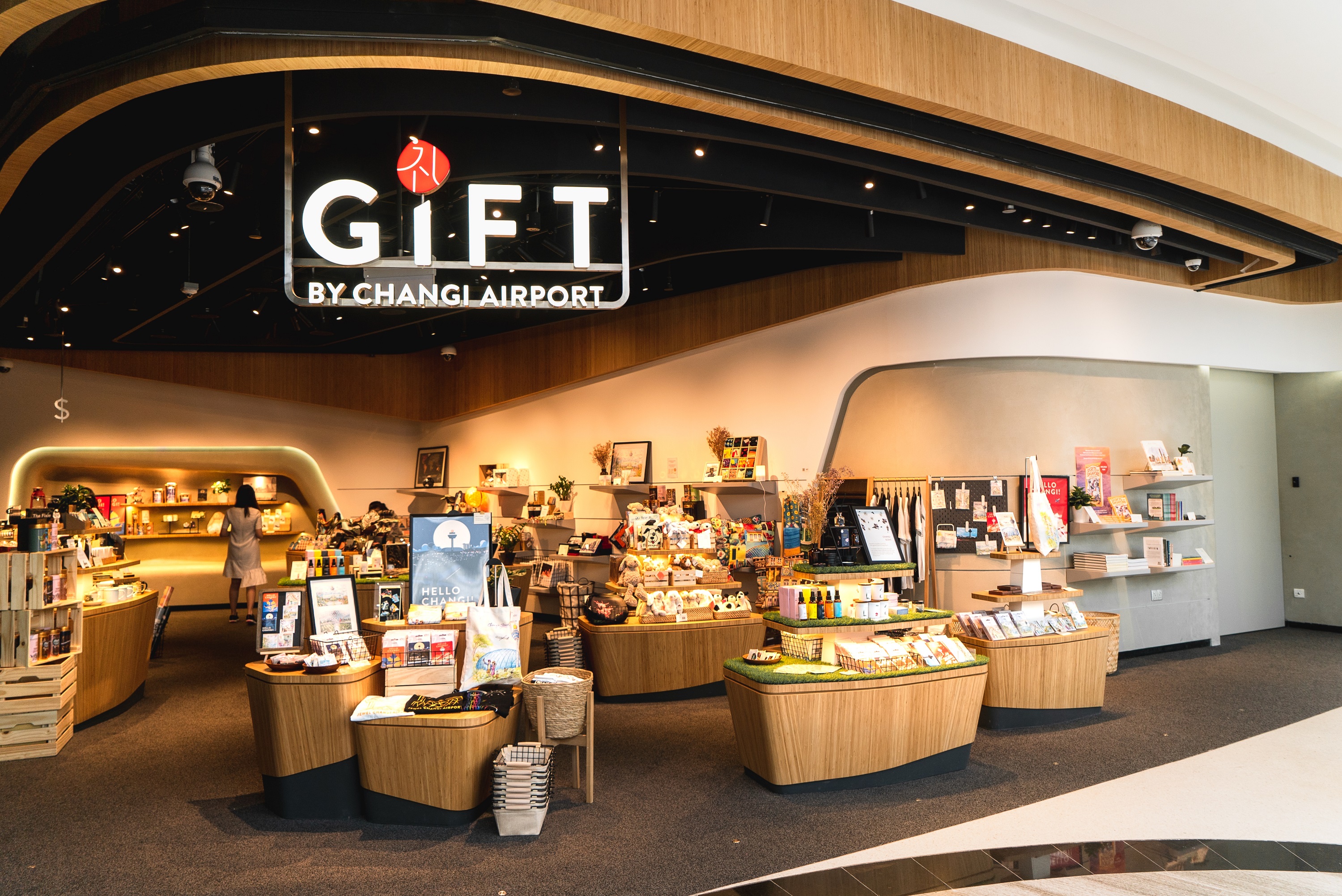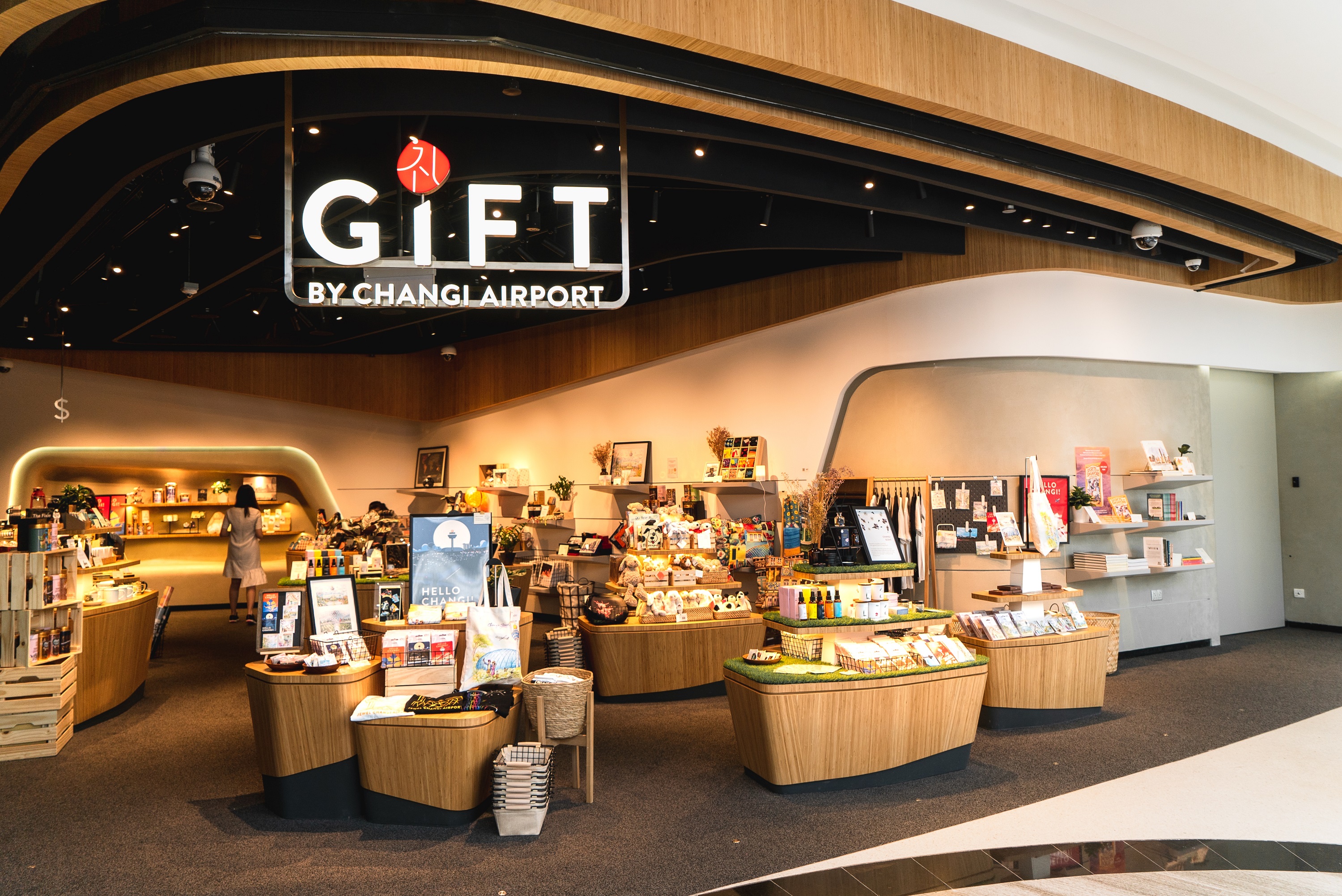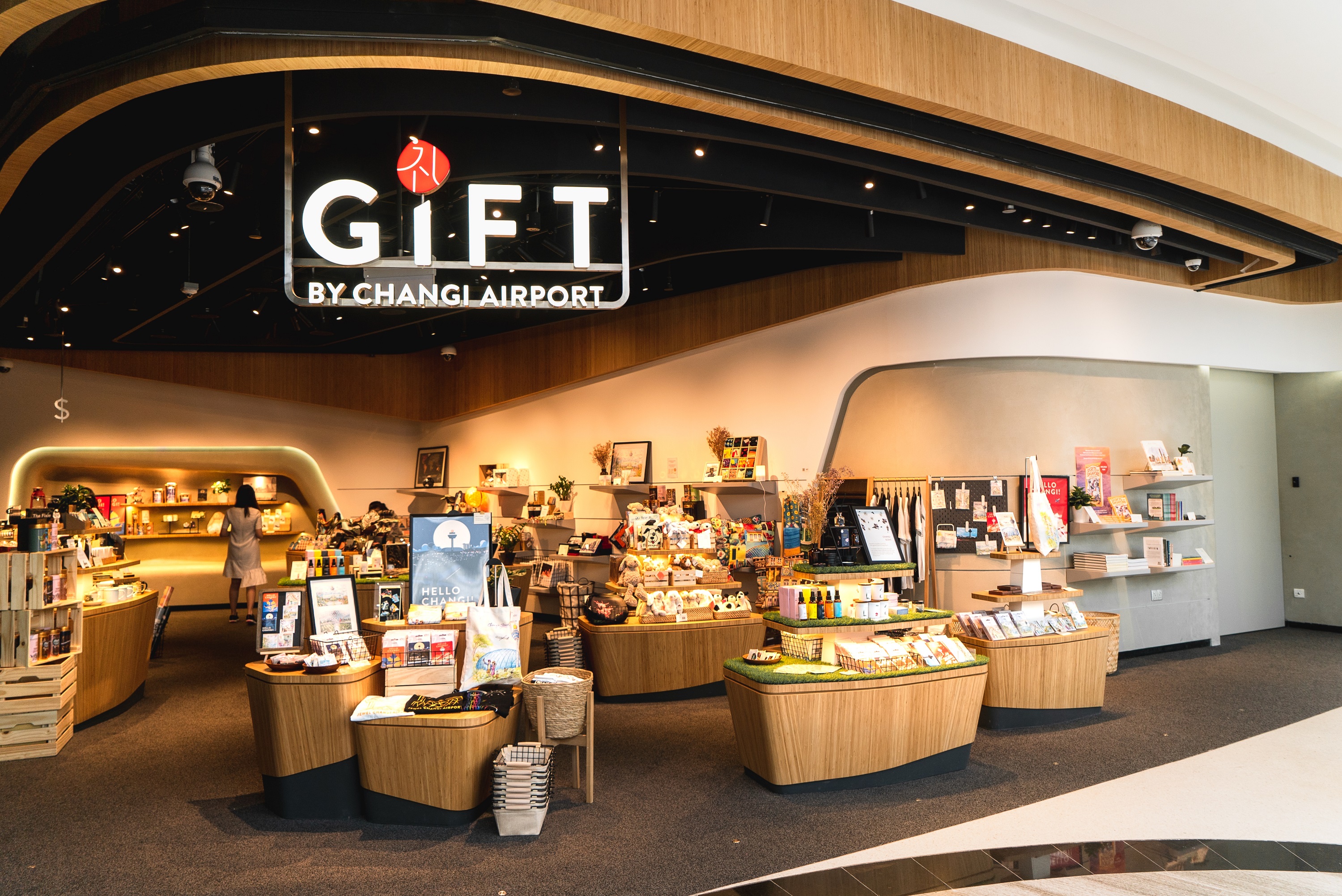 Bringing home souvenirs for loved ones or as memorabilia for themselves, has always been common practice for travelers all around the world. In wanting to provide a more unique and meaningful alternative to travel souvenirs in Singapore, Changi Airport Group (CAG) set up GIFT by Changi Airport and added our own twist to the travel custom.
GIFT by Changi Airport is the airport's very own gift shop that first opened in April 2019, alongside Jewel Changi Airport. It boasts a wide selection of local-inspired lifestyle and travel items that highlight Singapore as a travel destination and the creative talents in Singapore. 

Over the years, Changi Airport has seen many new developments on-site such as the opening of one-of-a-kind Jewel Changi Airport and new interior installations like the Petalclouds in T4. With this, CAG felt that more could be done to celebrate such icons of the airport and that it was opportune to utilise the gift shop as a platform to shout out more about Changi Airport to the world. As such, among the mix of lifestyle and travel items are products unique to Changi Airport that also aim to inspire memories of Changi.
The Changi Scent is made of the distinctive orchid tea scent that is all over Changi Airport and is one of many uniquely Changi products available at the gift shop. 
GIFT by Changi Airport prides itself in how every item in the store is specially curated to ensure a novel mix of gift choices that visitors would not be able to find anywhere else. The team from CAG is very selective in that sense. To them, it is crucial to ensure a product aligns with the gift shop's narrative - that it is travel related, has a local touch and if possible, a purpose of 'enabling' the community, before bringing it into the store. 
Through partnerships with various brands, local artists and organisations, Changi comes up with exclusive collaboration merchandise that can only be found at the shop itself.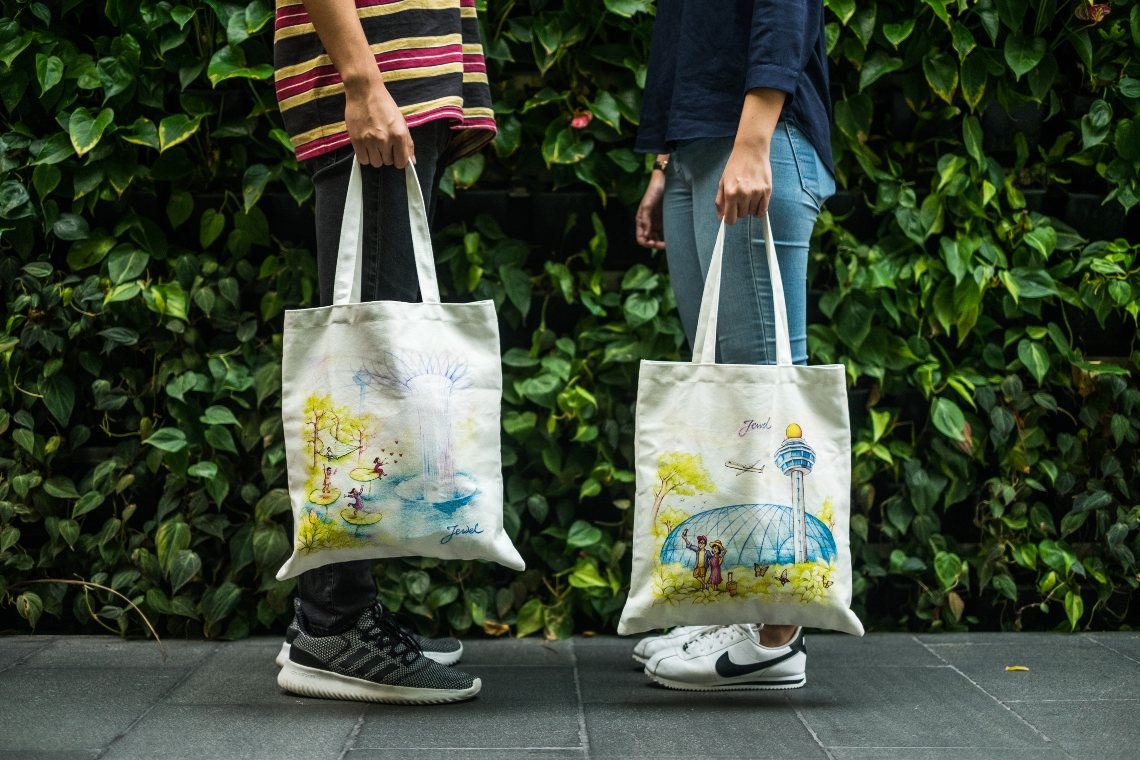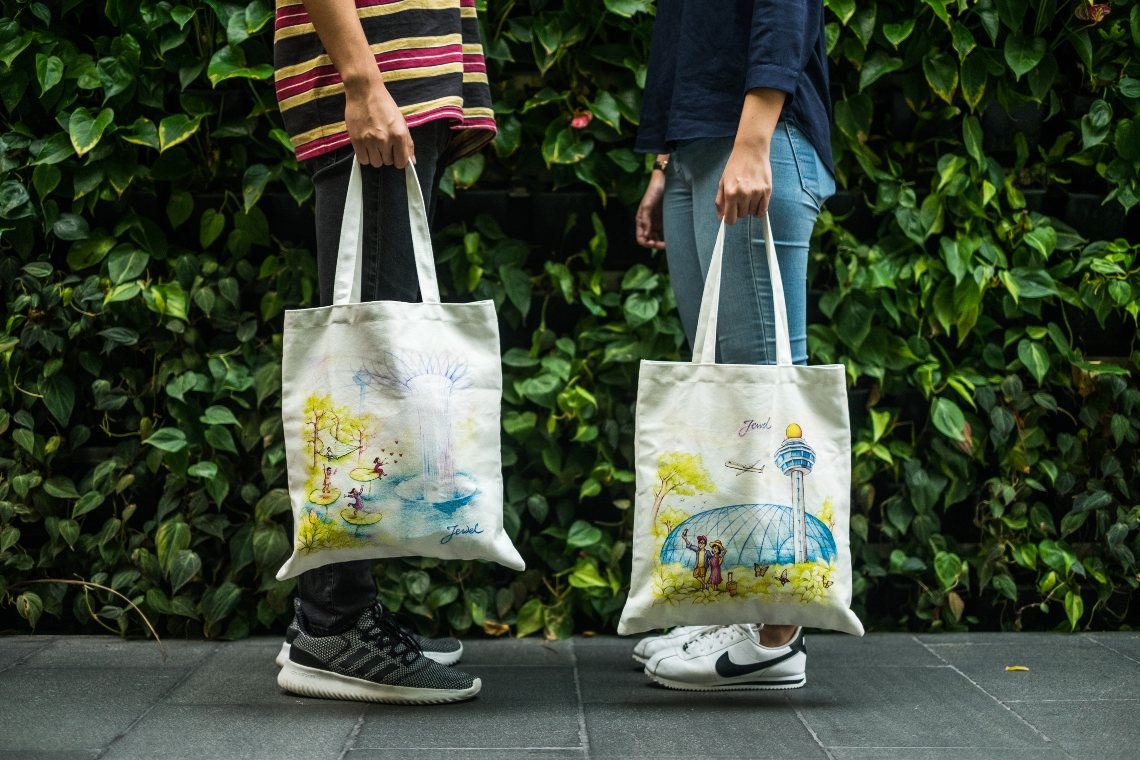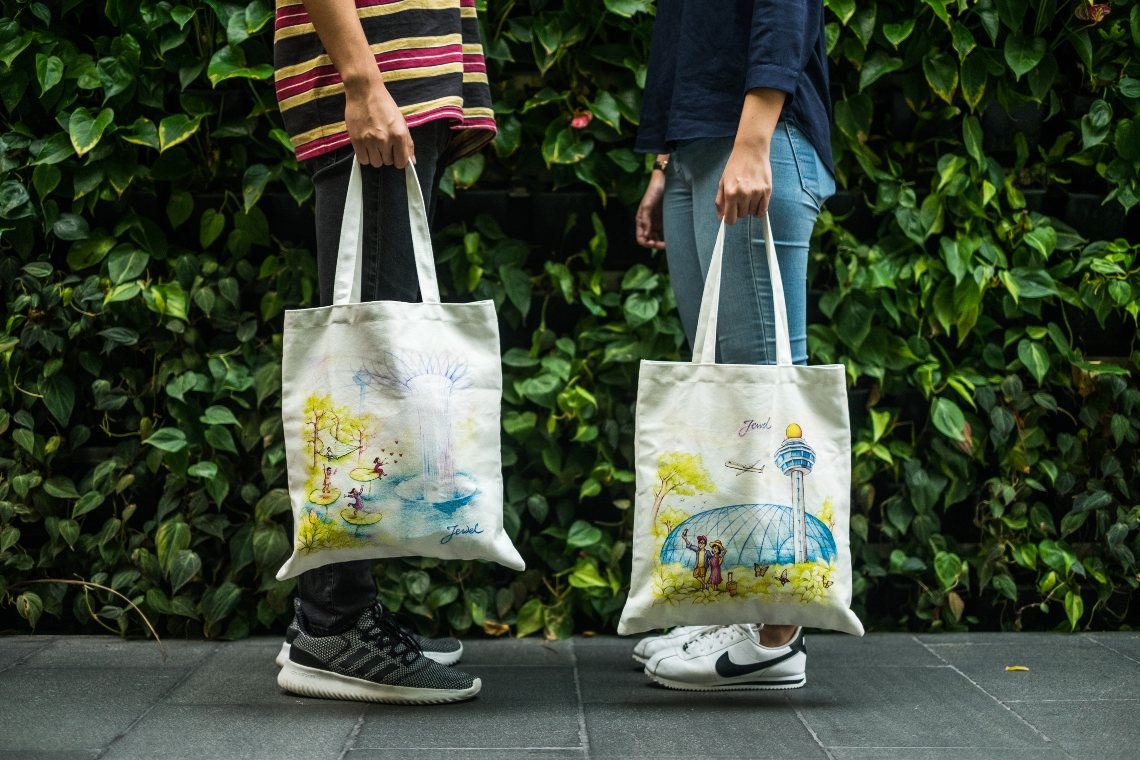 These canvas tote bags that feature Changi's landscape were exclusively designed by local artist Yip Yew Chong 
Celebrating home-grown creative talents
Local artist Yip Yew Chong is a familiar face to Changi Airport. Well-received for his painted wall murals at heritage areas like Amoy Street, Yip also worked on Changi Airport's first hand-painted wall mural at Terminal 4. The team behind GIFT by Changi Airport took interest in Yip's art style then as his brush strokes and colour choices seemed to bring out the nostalgia of Singapore in the past well. This was in line with the direction the team had in mind and eventually, they reached out to him to illustrate not just any local landscape, but the Changi Airport landscape that highlighted both old icons like the control tower and new icons like Jewel Changi Airport.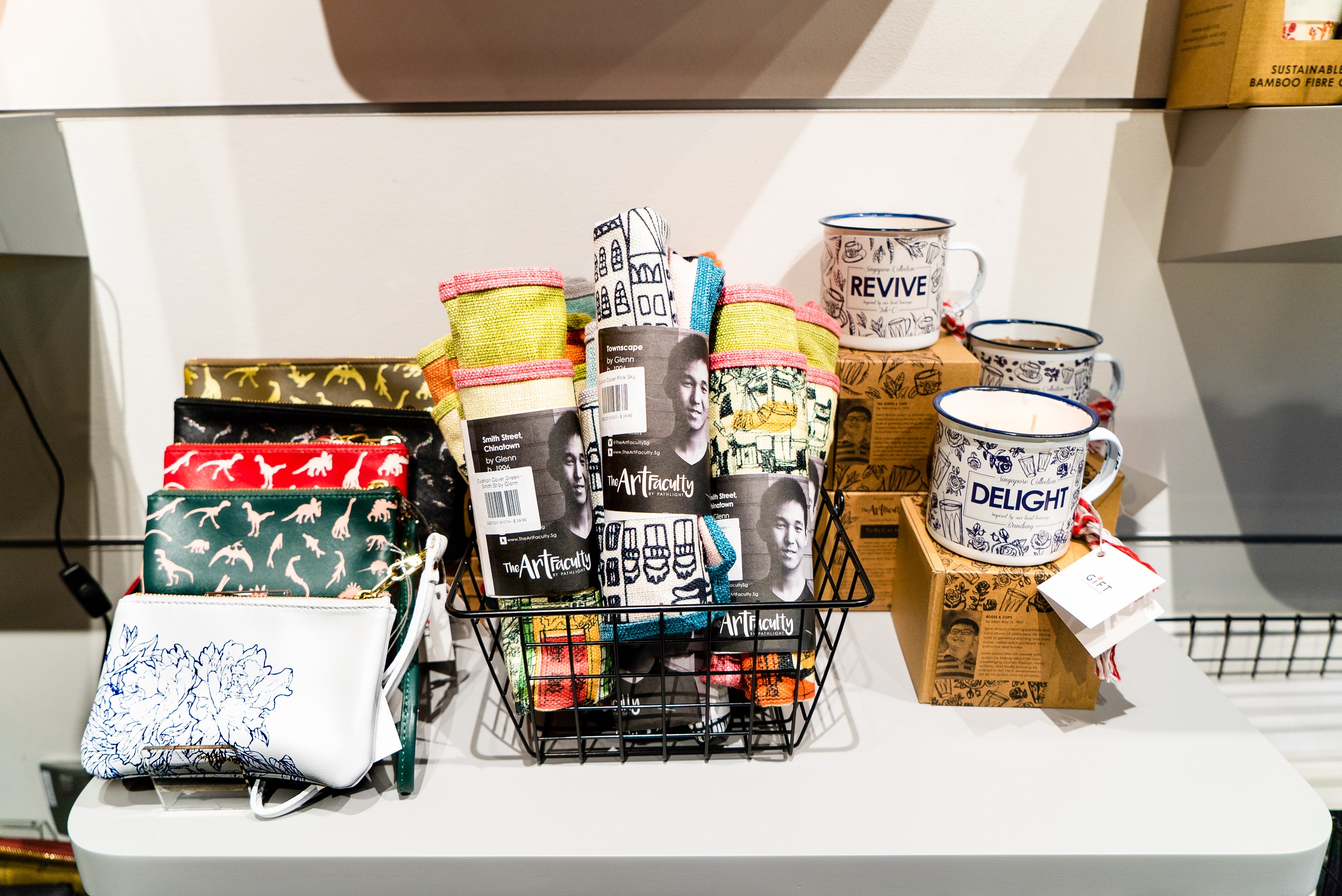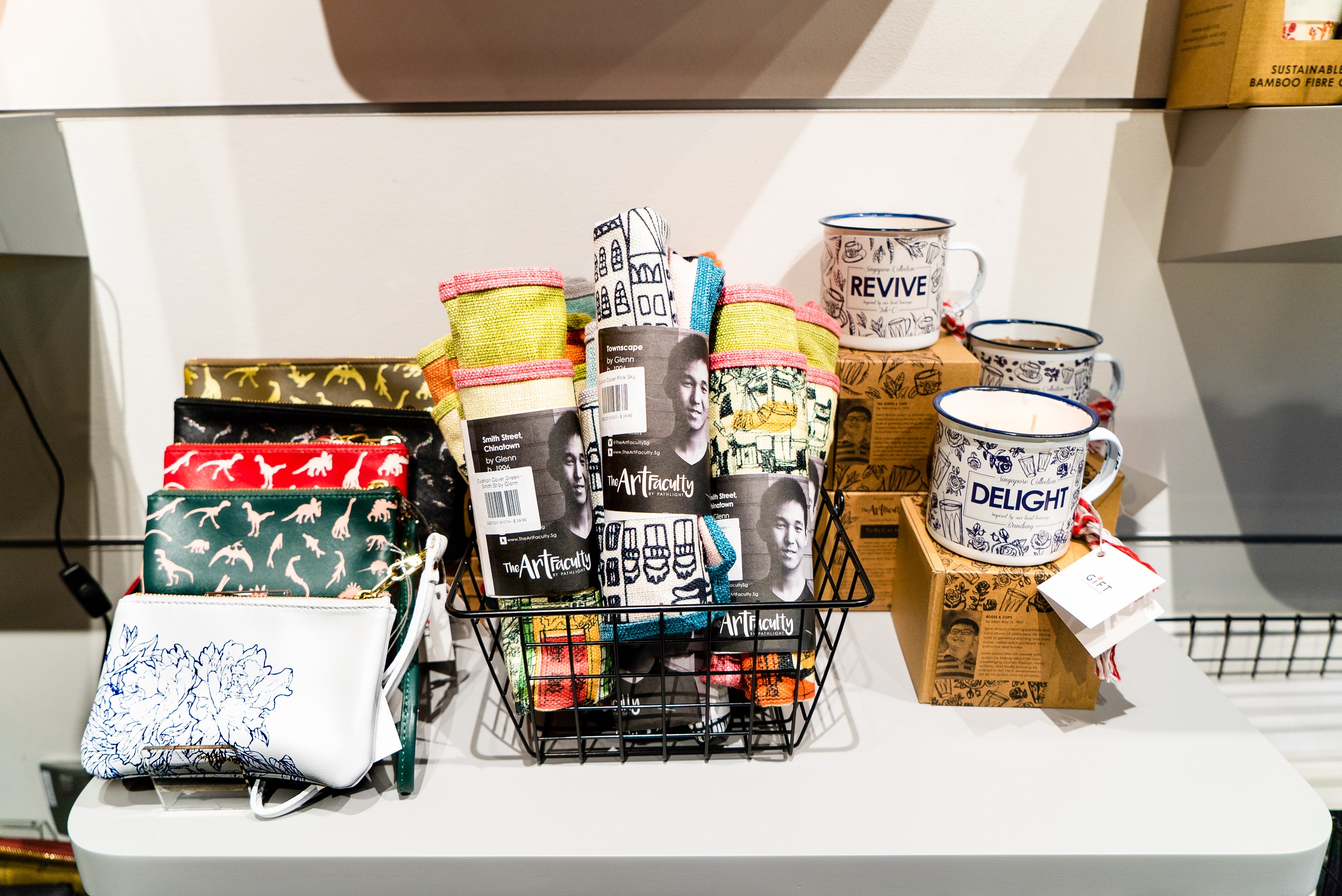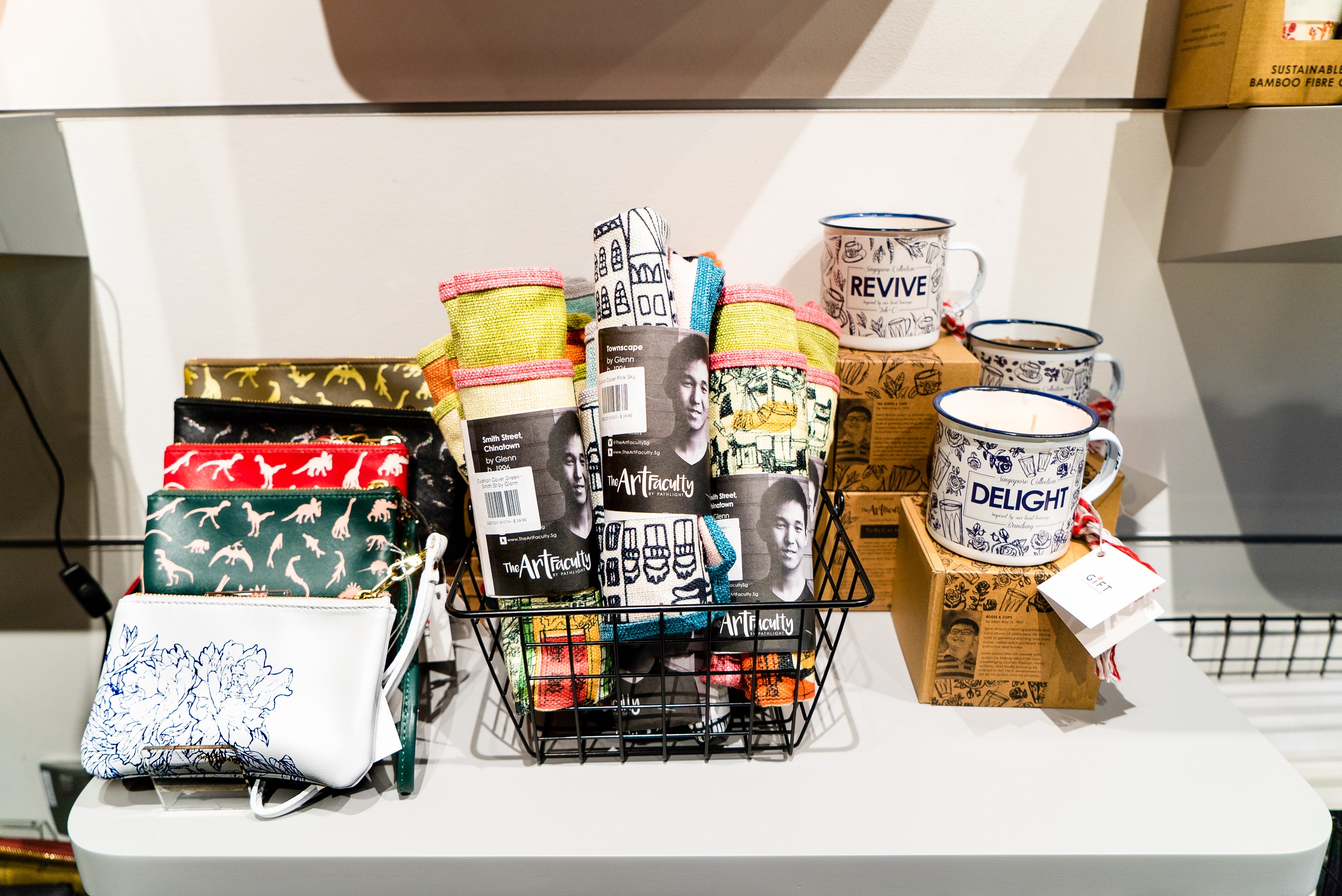 A section of the gift shop is dedicated to various works by The Art Faculty
Championing inclusivity
Through a meaningful partnership with The Art Faculty, a platform that celebrates the abilities of people with autism and related challenges, the team handpicked products designed by the differently enabled artists themselves to include them in the product lineup. This was the team's way of affirming their commitment to the SG Enable Community by providing a global platform for people with special needs to share their heartfelt creations with the world.
The gift items found at GIFT by Changi Airport become not just souvenirs to remember your trip by, but also take on an "enabling" front for people with special needs in Singapore. This was a reflection of CAG's overall vision of connecting people in ways that will enrich their lives. In fact, such a collaboration with The Art Faculty is not new to CAG. iShopChangi, Changi Airport's online duty-free store, had previously collaborated with The Art Faculty to feature their products on the online platform as well.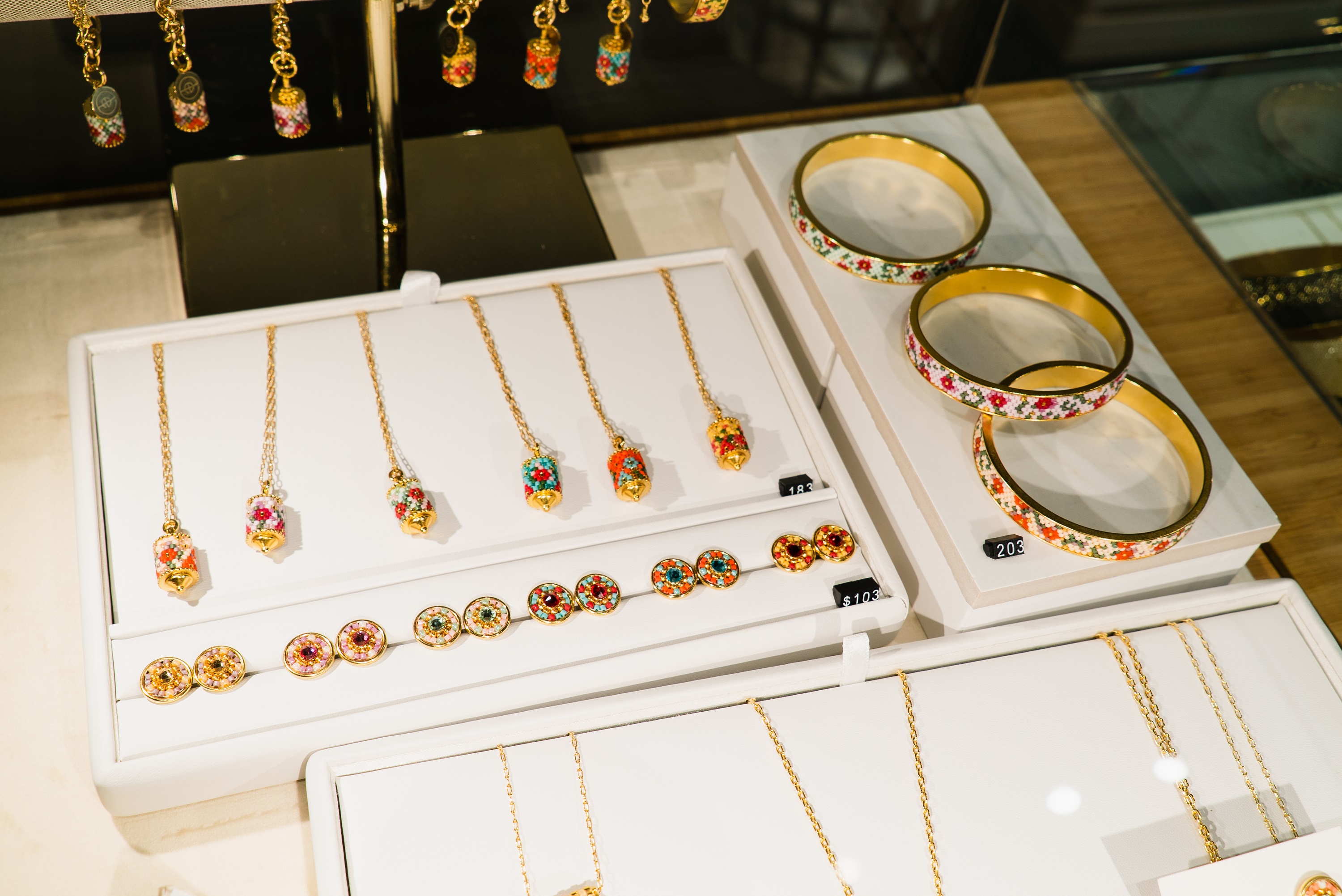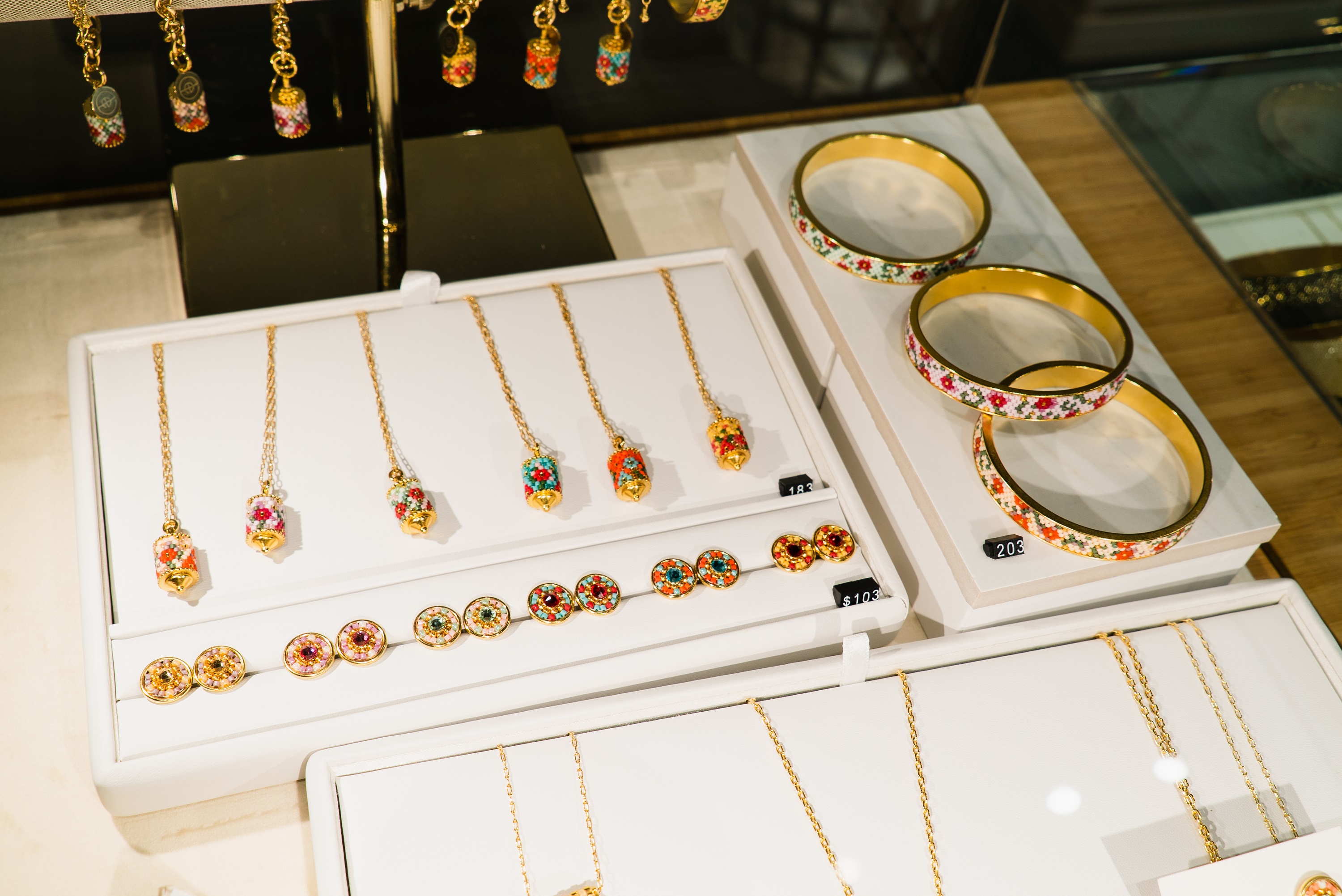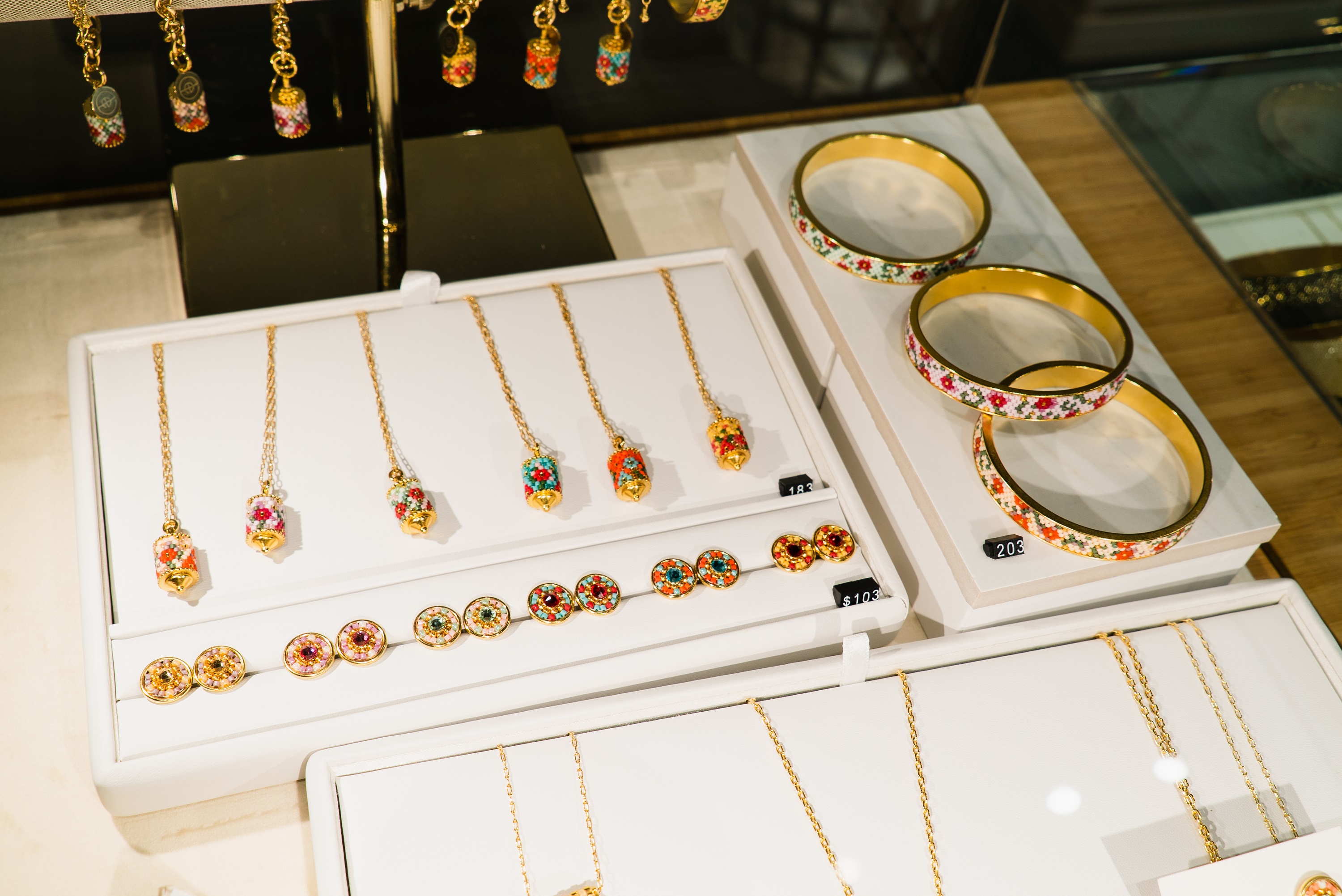 The contemporary jewellery pieces from EDEN + ELIE use 24 carats gold-plated metal
GIFT by Changi Airport also supports inclusivity through the EDEN + ELIE jewelry brand that employs adults with autism as artisans who hand make the jewellery using an intricate bead-weaving process that they are also trained in. The peranakan-inspired earrings, necklaces and bracelets are an embodiment of the elegant peranakan story and make the perfect artisanal gift choice for someone looking to bring home a unique piece of Singapore when they visit the gift shop. 
A first look at Jellycat X Changi Airport plush toys
Splash the Lion and Jewel the Unicorn are Jellycat plush toys made exclusively for Changi Airport 
CAG has also commissioned two new exclusive plush toys under premium soft toy brand Jellycat – Splash the Lion and Jewel the Unicorn. The lion, a cultural symbol of Singapore, is meant to remind visitors of the little red dot and conveys a childlike innocence through its name "Splash", while the unicorn, a mythical and rare creature, encapsulates the uniqueness of Jewel Changi Airport and its standing on the world stage. Made specially for Changi Airport, Splash and Jewel are unique and exclusive gift ideas visitors can look out for when they drop by GIFT by Changi Airport. 
Come December 2019, visitors can purchase Splash the Lion and Jewel the Unicorn, only available at GIFT by Changi Airport.