Enjoy a fun and hassle-free trip through Changi this year-end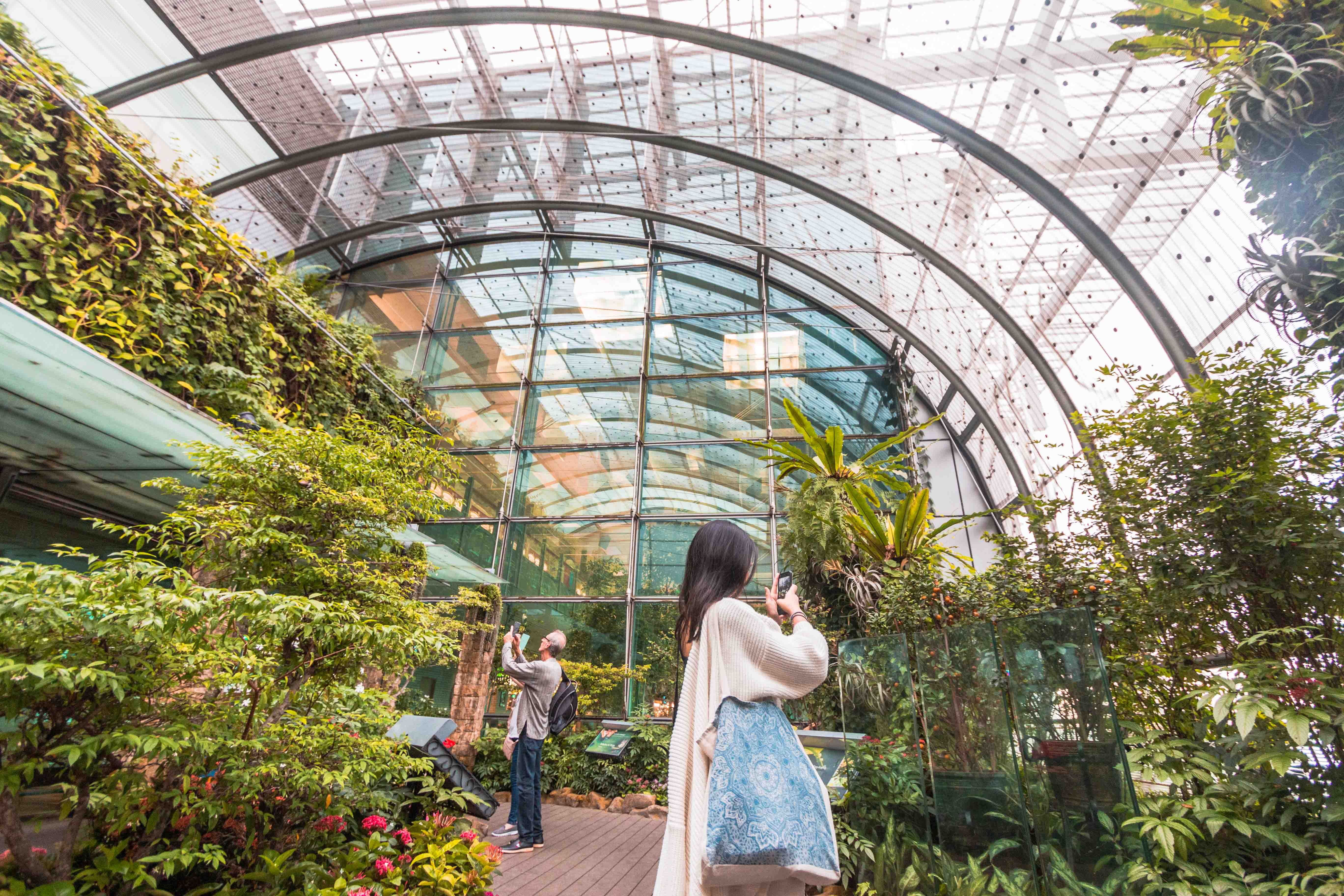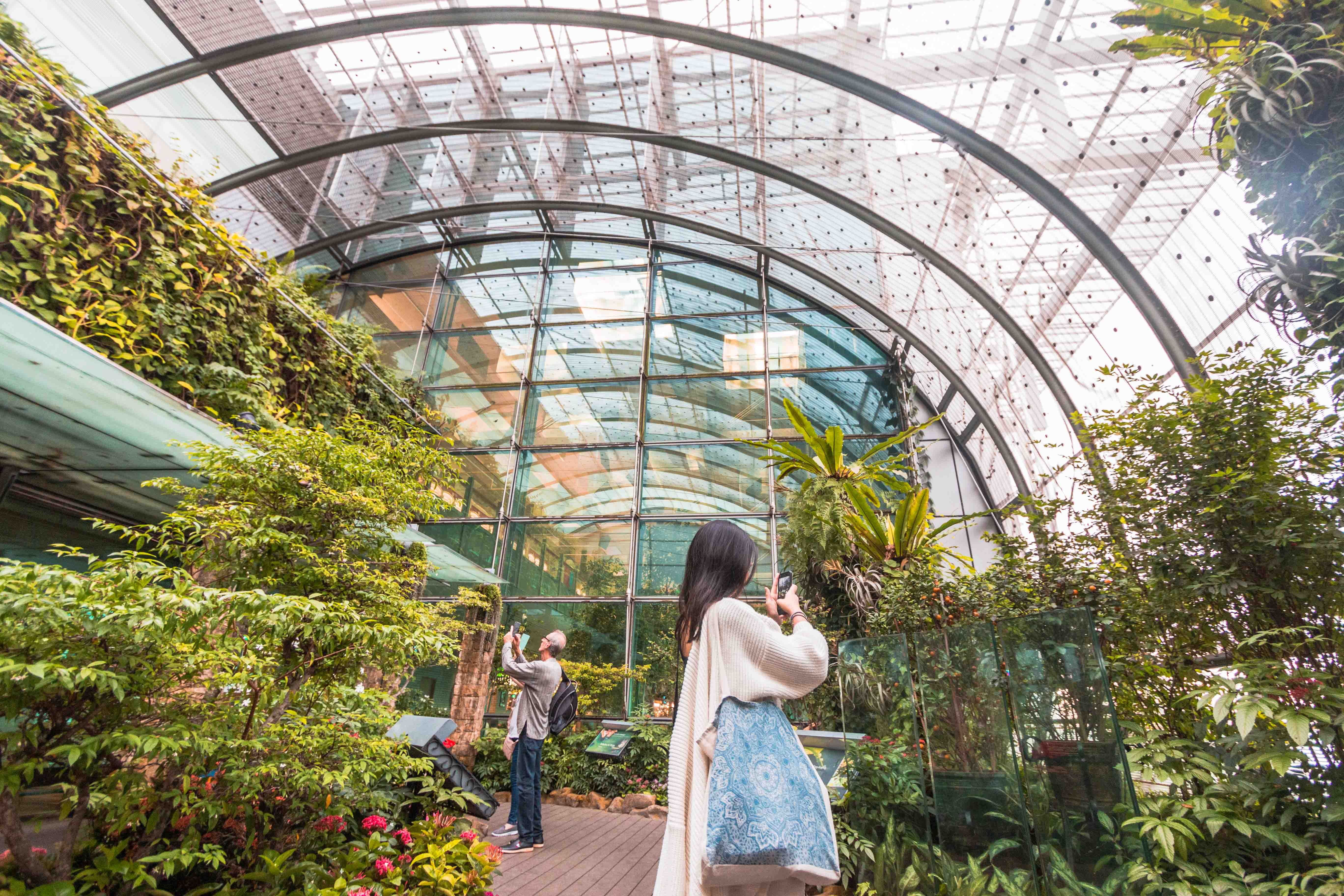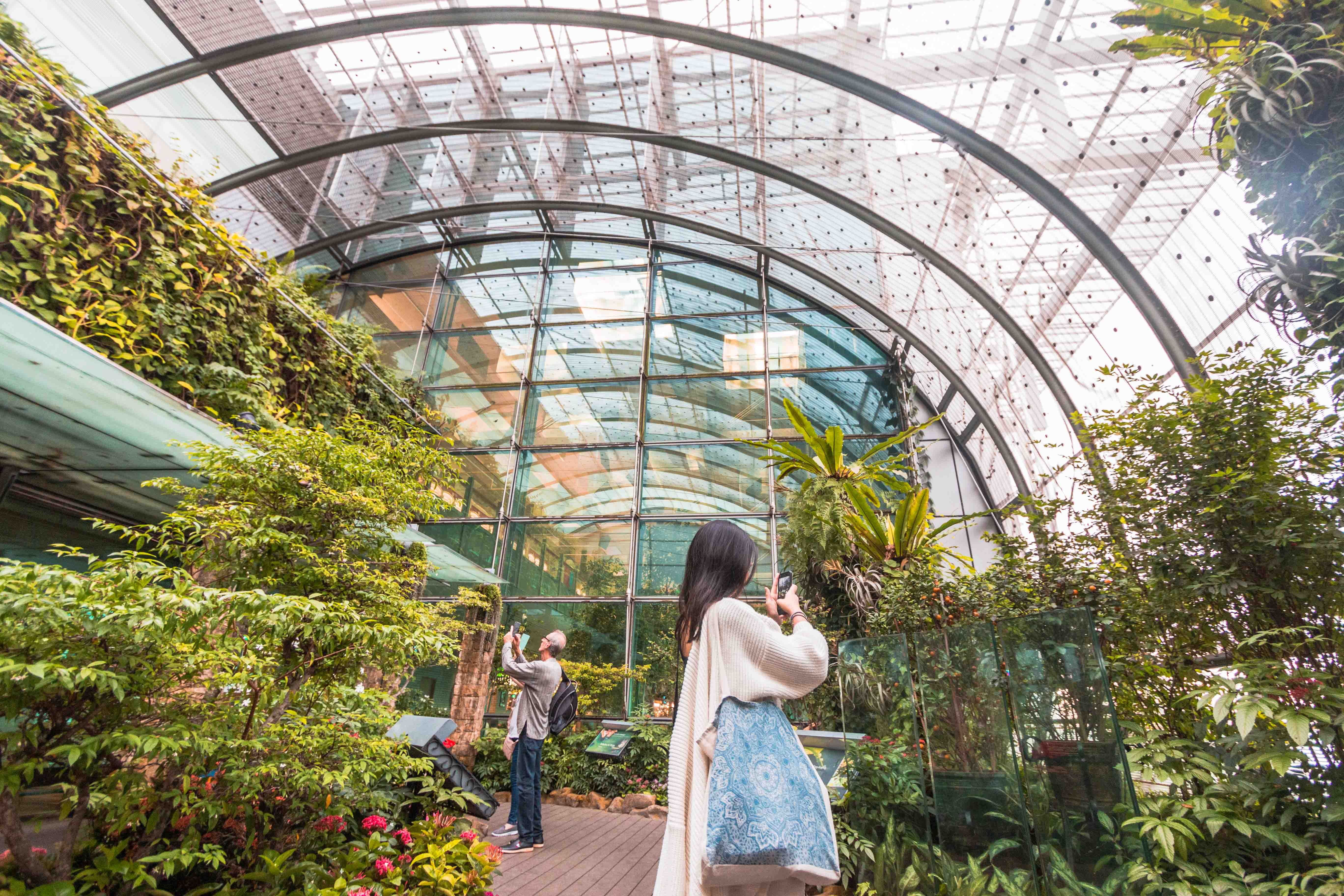 As more countries re-open their borders, many travellers have opted to go overseas for that long-awaited year-end holiday with their loved ones.
To ensure that passengers can enjoy the wide range of dining, shopping and play options at Changi with peace of mind, Changi Airport Group (CAG) introduced ChangiQ --  a service where passengers can now pre-book slots for security screening before they board their flight, so that they need not worry about queueing. It is now accessible via the iChangi app.
Let ChangiQ save time for you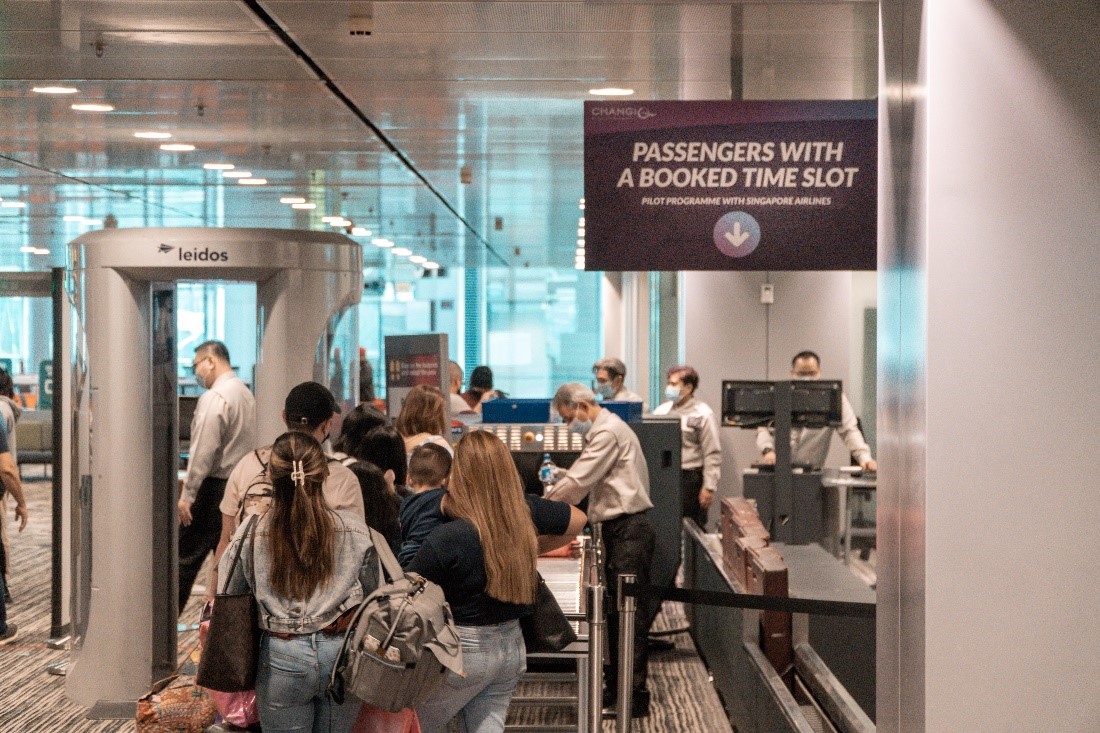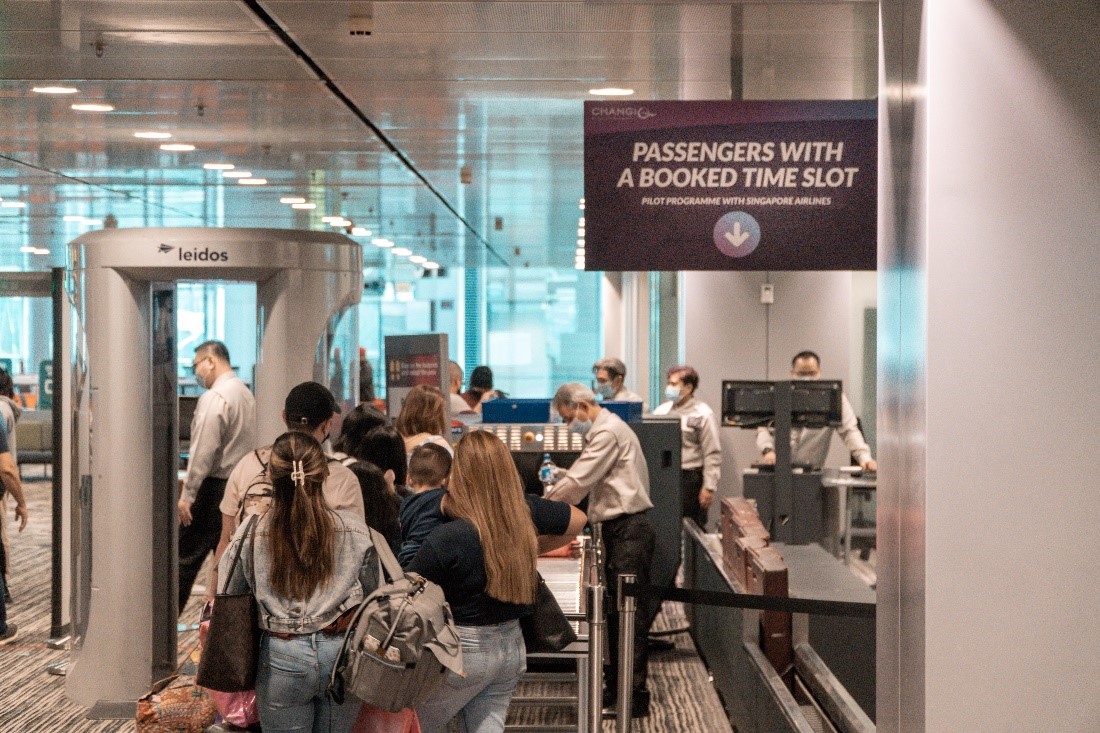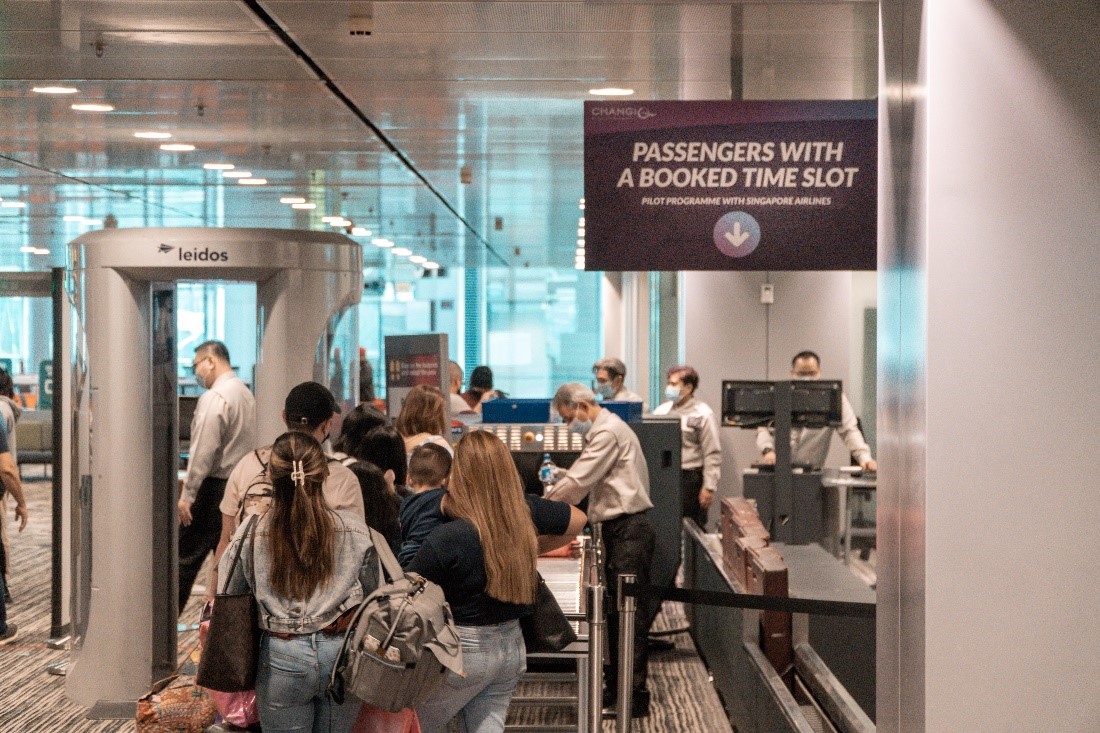 For passengers who had pre-booked a slot on ChangiQ, they can breeze through security using the special lane
At Changi, passengers should be able to enjoy every minute of their travel through the airport. By reducing the amount of time waiting in queues, this means that passengers can have more time savouring their meal or shopping for souvenirs to take back home.
Through giving passengers this option to pre-book their security screening slots before boarding, ChangiQ enables passengers greater control over their departure journey. For a start, this service is only available to passengers travelling on Singapore Airlines. Moving forward, Changi is also looking at other airlines being onboarded ChangiQ progressively.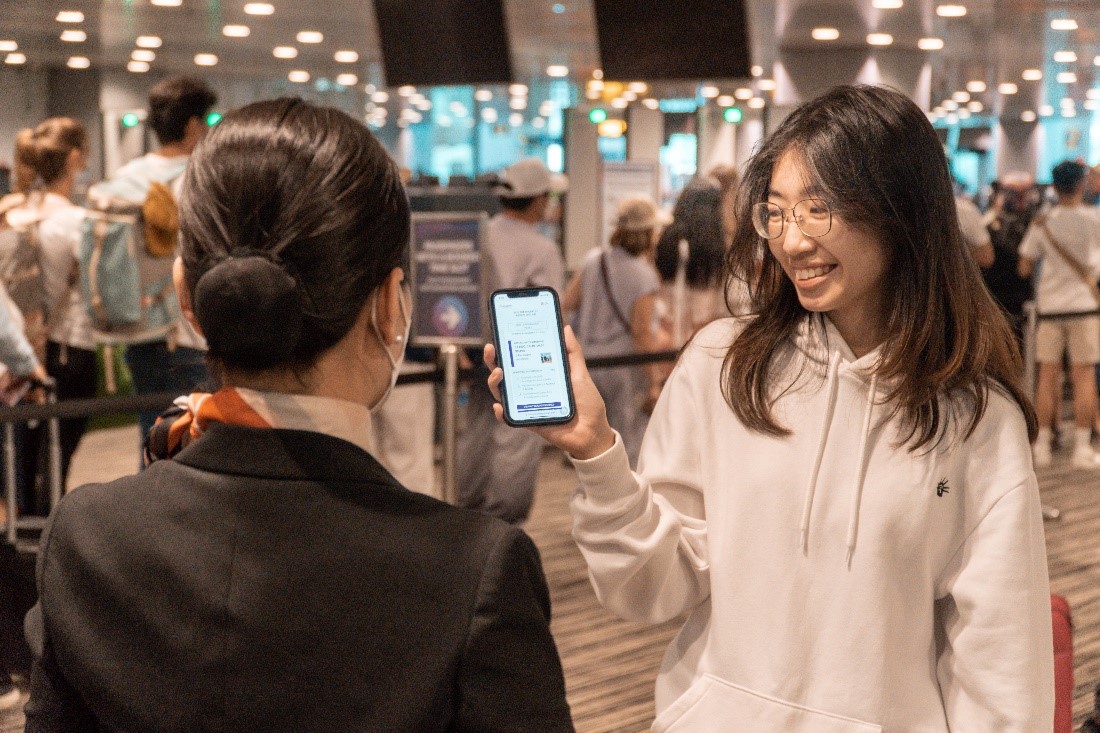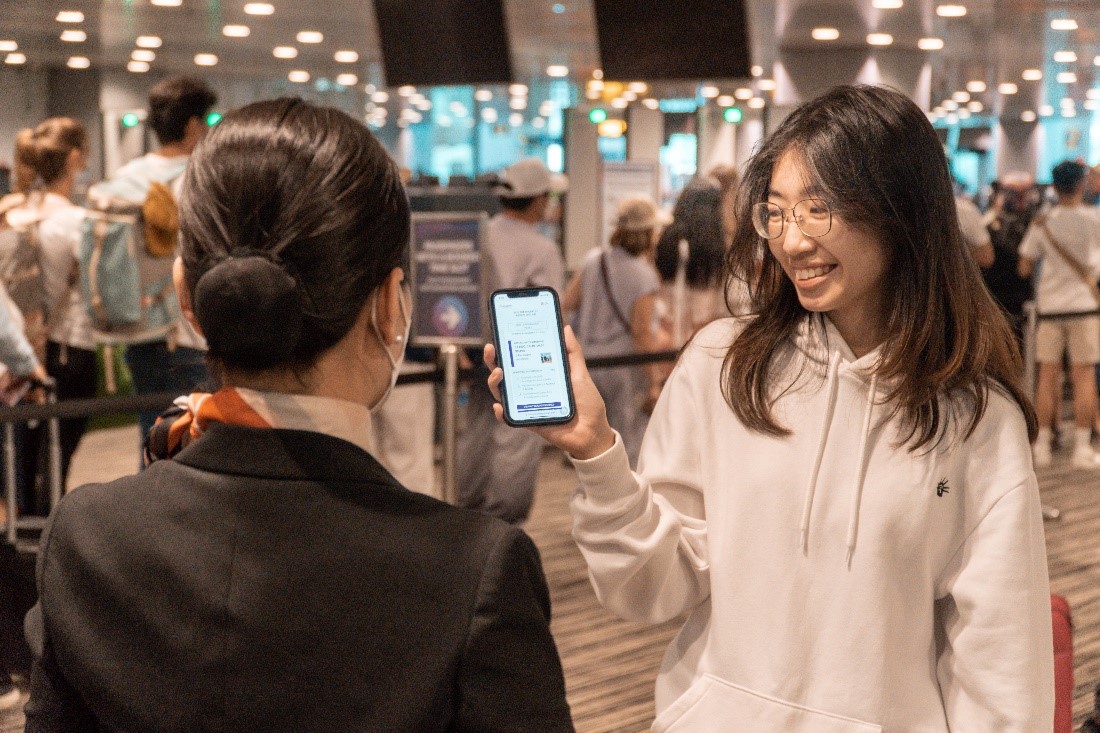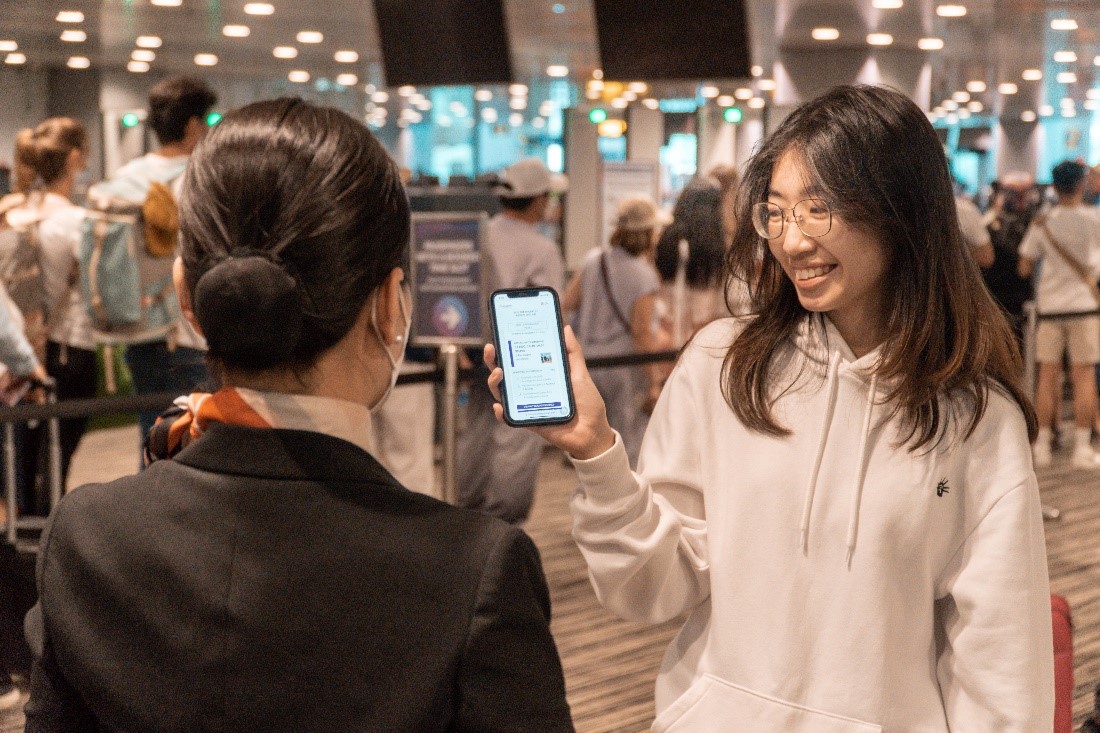 Passengers with a pre-booked slot on ChangiQ can turn up just in time and breeze through security screening before boarding their flight
Once their journey has been pre-planned and scheduled through ChangiQ, passengers can now devote more time to enjoy the many perks and offerings in transit, before blazing their way through security to board their plane.
Grab in-transit rewards with Changi Bingo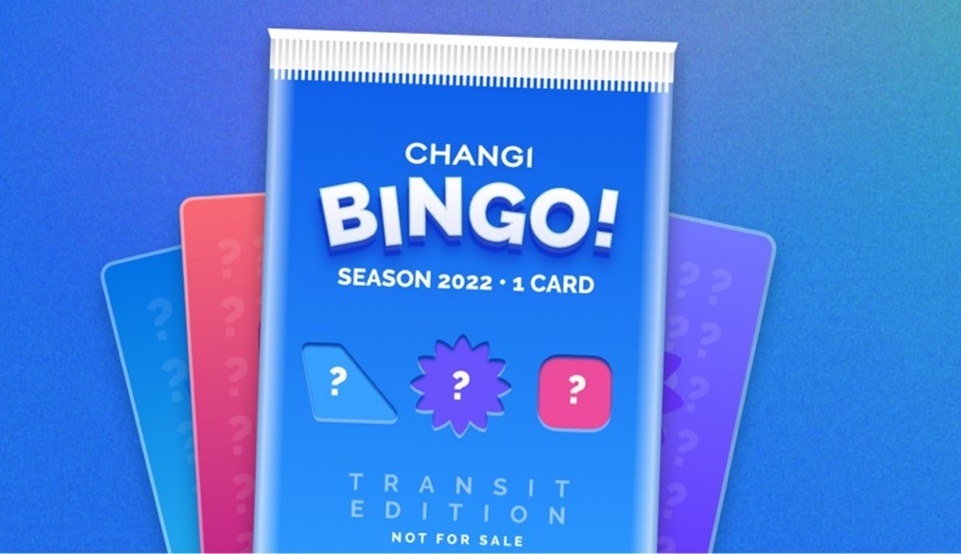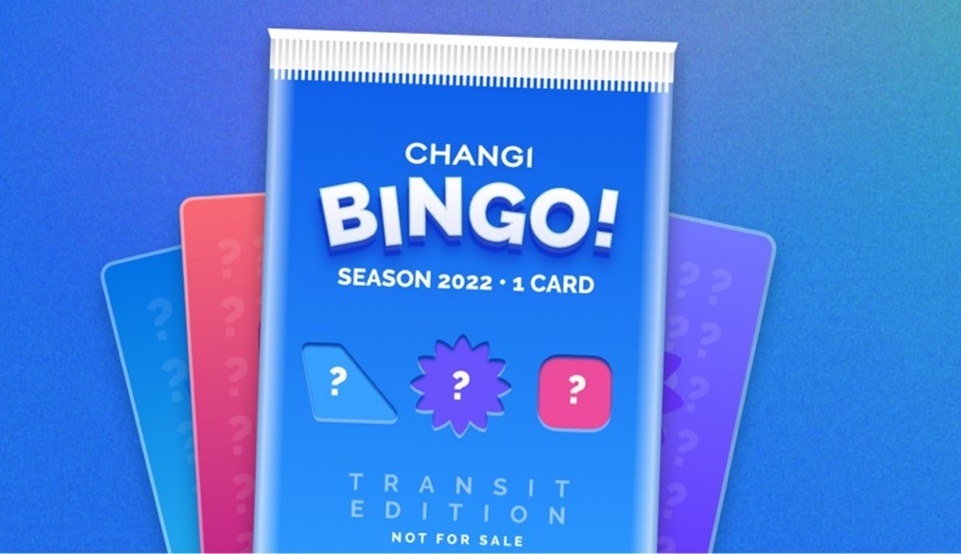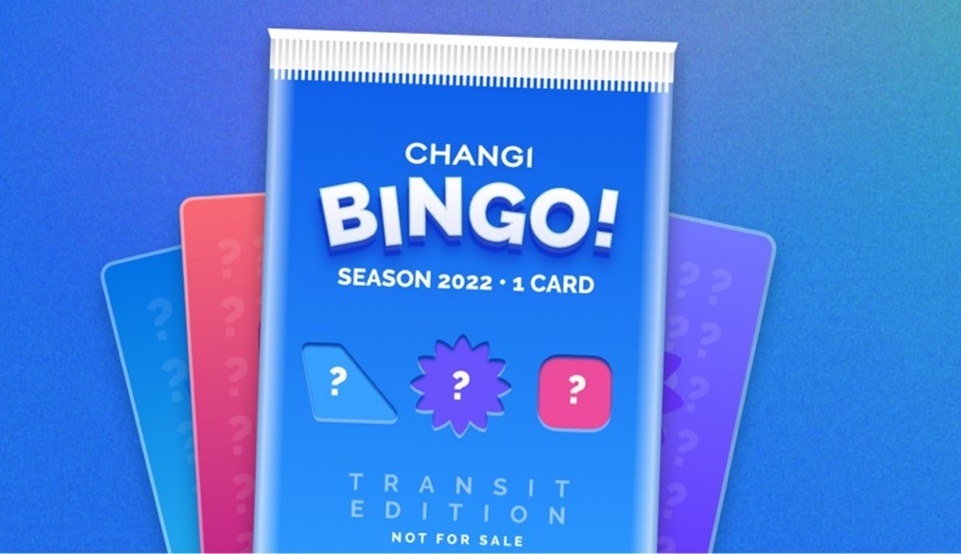 Simply scan the QR codes on Changi Bingo standees in the transit area and play to enjoy an exclusive reward while travelling through Changi
With pre-board queuing out of the way, passengers with spare time can try their hands at Changi Bingo, a game only available in the transit area. Changi Bingo offers exciting activities to keep passengers entertained while they are in transit. Like its name suggests, it is similar to a Bingo game where players can receive an exclusive voucher once they have completed a set of activities. This game offers a great way for passengers to get acquainted with Changi Airport and explore various transit locations that they may not have previously been aware of.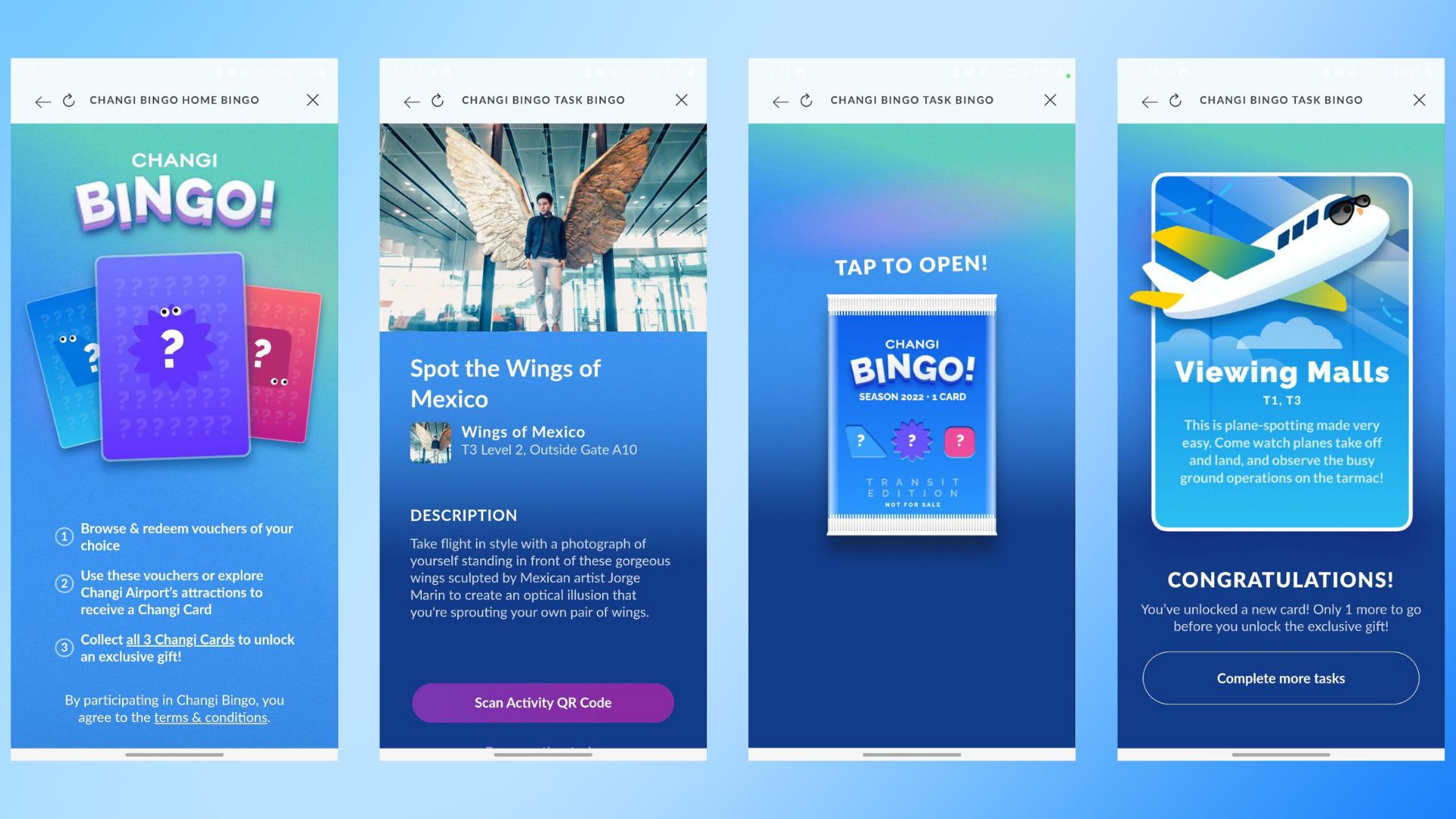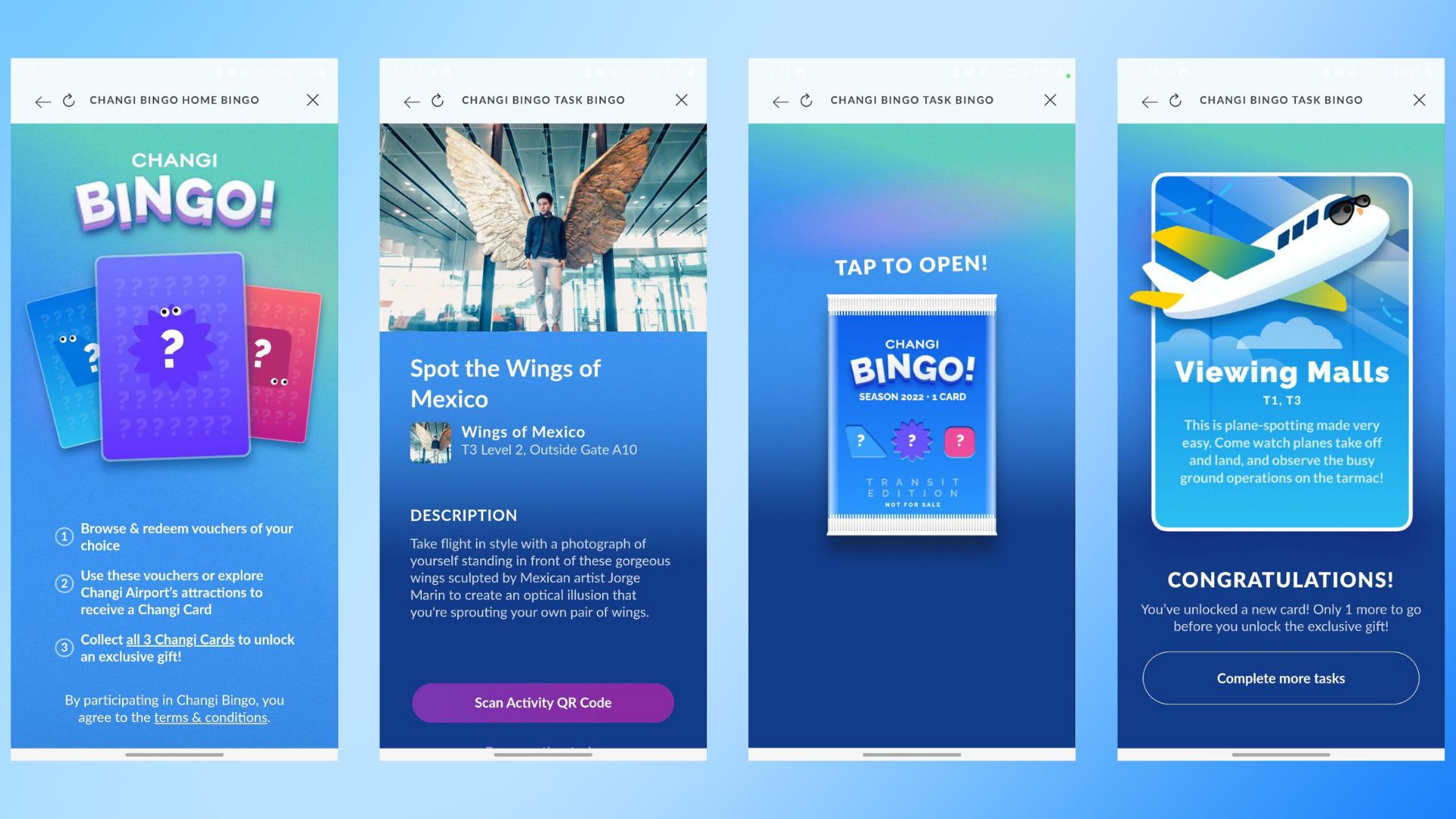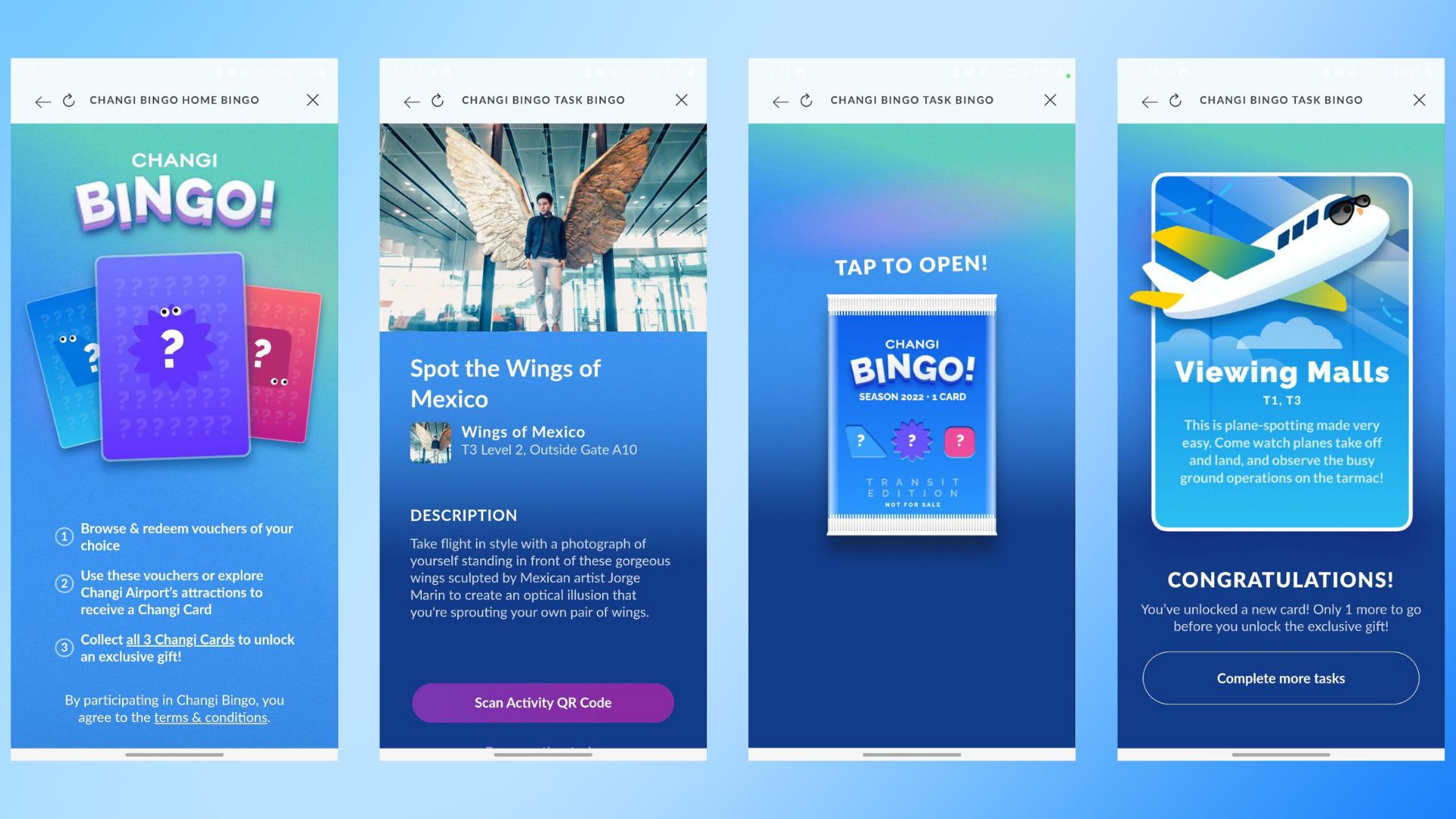 Through the activities listed, Changi Bingo facilitates passengers to discover the wide range of offerings that is available in the airport's transit area.
To start, passengers just need to launch the iChangi app and select "Changi Bingo" under the "Travel" tab. After keying in their flight details, passengers will be asked to complete three tasks in at least two of these three categories – Shop & Dine, Explore and Travel.
For instance, a passenger may select a visit to Shilla Duty-Free, under the Shop and Dine category, complete the stated activity and scan a QR code at the destination, which grants them one Changi Bingo card.
Upon completion of three selected activities at the various task locations, passengers can then unlock a bonus reward which can be redeemed at a store in transit.
With the year-end travel peak coming up soon, CAG hopes that these initiatives can enable a more fun and hassle-free travel experience through Changi, as the airport continues to offer the best Changi Experience for its passengers.
Note: Changi Bingo is temporarily suspended while the rewards are being refreshed. It will be resumed by Nov 2022 for passengers to enjoy.