Changi's new garden blooms with crystals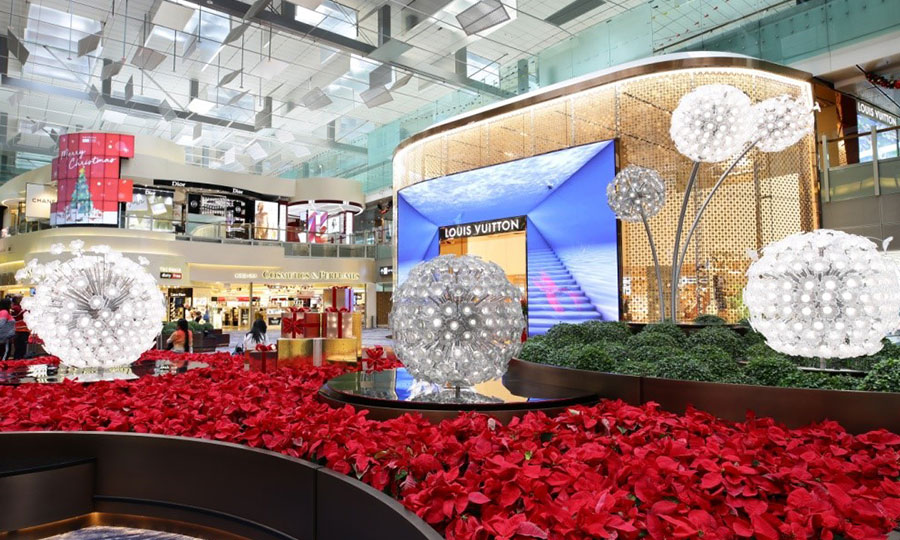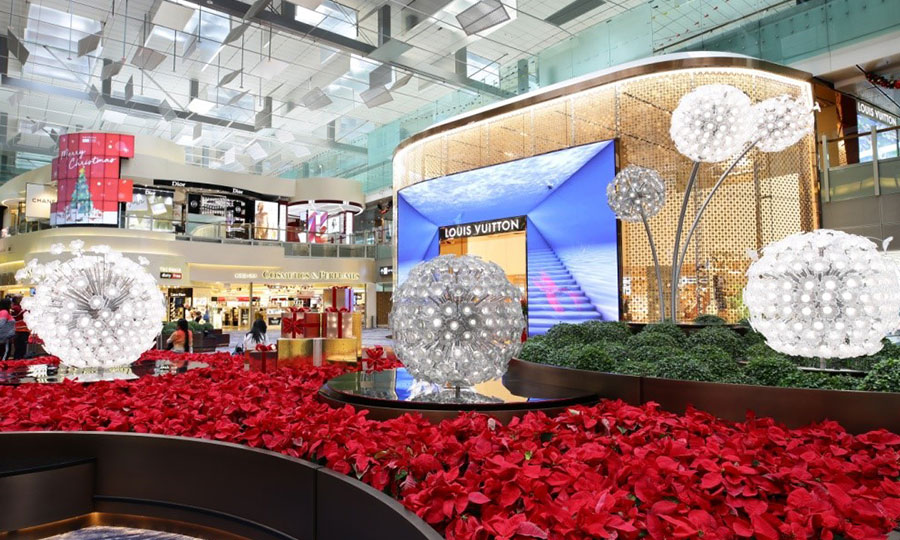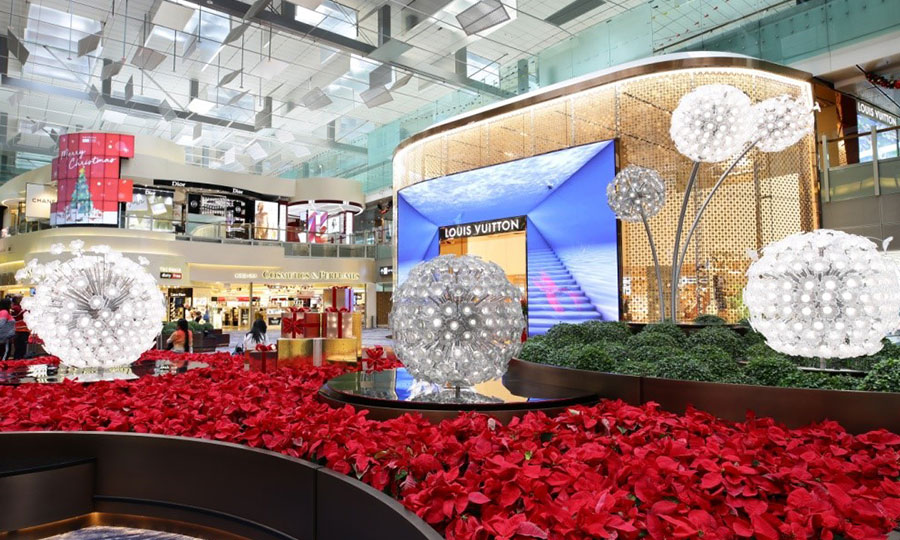 Refreshing our facilities in the terminals frequently is how Changi ensures that passengers continue to enjoy a great Changi Experience whenever they pass through the airport. Rejuvenating our offerings not only helps to keep the terminal fresh, it also gives passengers something to look forward to the next time they travel through us.
Many may not know that Terminal 3 has been in operations for about 10 years now. To invigorate the Central Piazza to keep in line with the new shops in its surrounds, the area was redesigned into a contemporary nature centrepiece with the airport's seventh feature garden made up of elegant glass dandelion sculptures – the Crystal Garden.
Brought to life by tiered garden beds incorporating a curated selection of flowering plants and 12 spheres of artisan dandelion glass sculptures in varying sizes, the glass sculptures glow with luminance through numerous fitted LED chips, creating the illusion that they are floating on pools of water or swaying in a breeze - offering passengers a captivating and unforgettable experience amidst a garden of lights.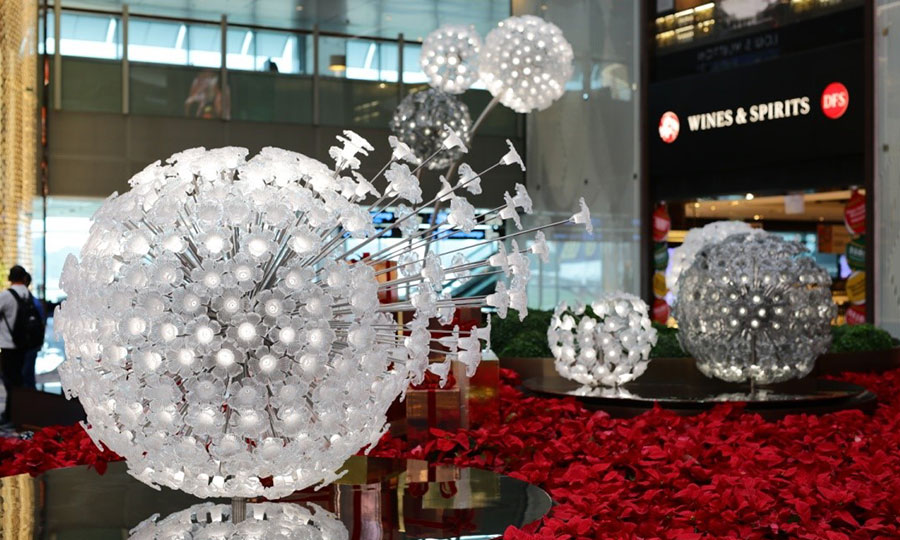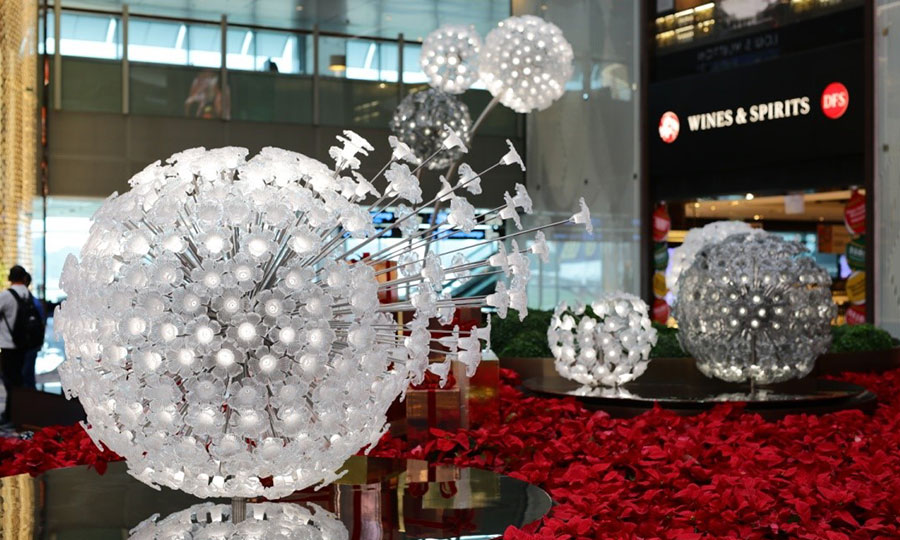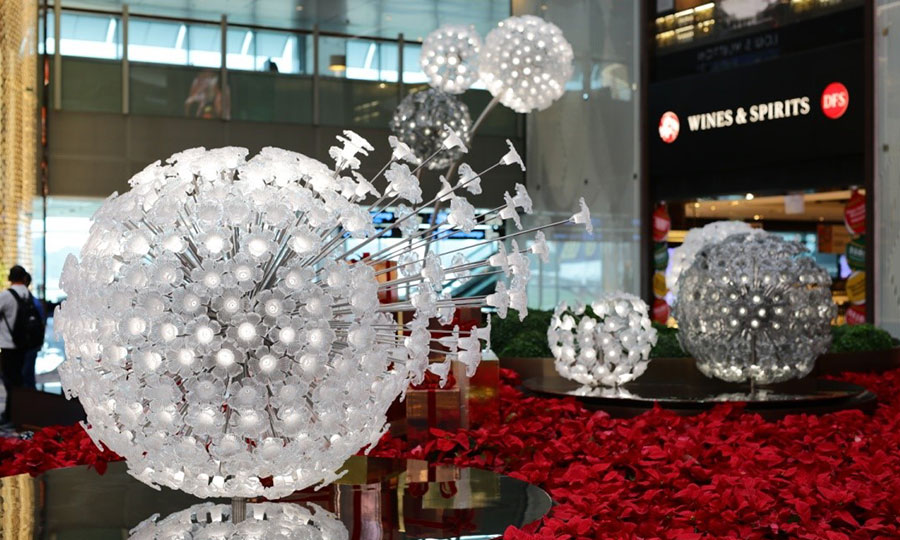 Close-up view of glass dandelion sculptures
 
Specially conceptualised by local firm Janet McGlennon Interiors Pte Ltd (JMI) in collaboration with LASVIT's designer Petra Junová, the installation comprises 1,735 glass components hand blown with different finishes to give the sculpture a rich texture. The Crystal Garden gently integrates nature into the Central Piazza, presenting travellers with an interesting juxtaposition of poetic calm amidst a burst of colour and activity. The seeds of the dandelions floating across the Crystal Garden represent passengers on their onward journeys, spreading out to different corners of the world, as seeds would travel. 
In addition to revamping the front of the Central Piazza, a new seating lounge area was also added to the back of the area. Also designed by JMI, the lounge area provides a place for travellers to congregate in an intimate five star hotel setting.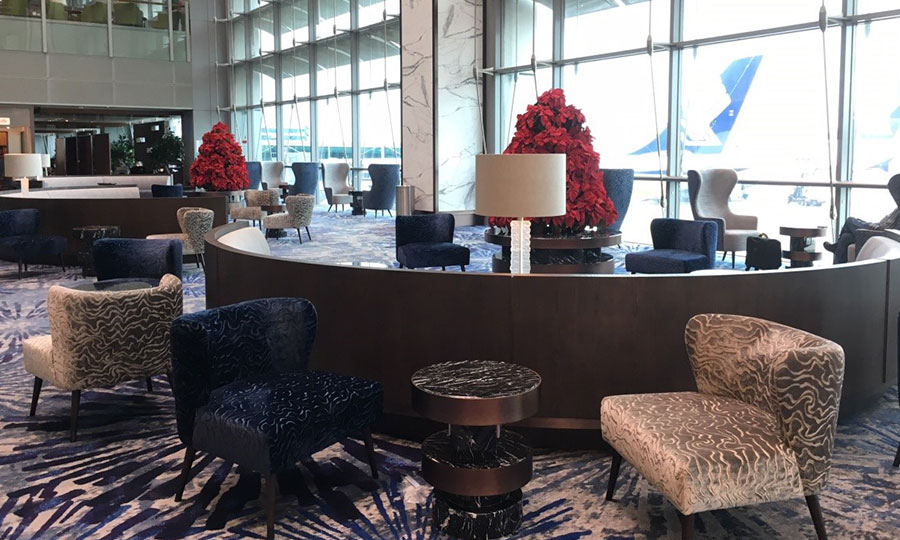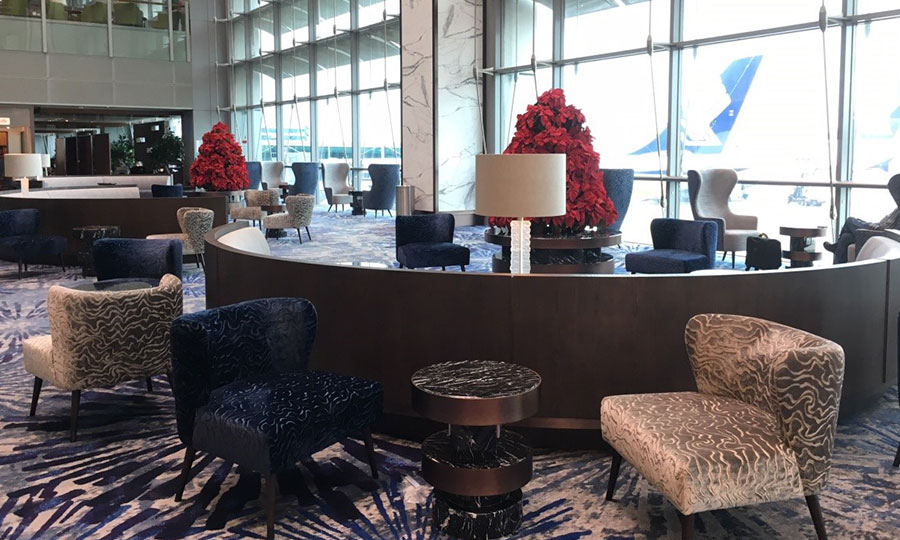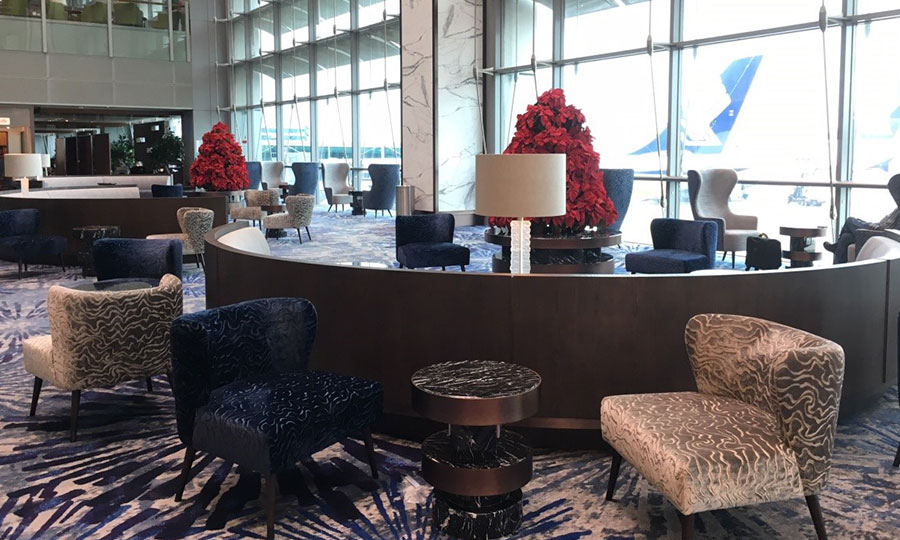 Seating lounge area behind T3's Central Piazza
 
With semicircular pods and paired wing-backed chairs, the space echoes the Piazza's colours, patterns and organic motifs, providing a 'welcoming' experience for passengers.