Connecting lives in a world with COVID-19
As the world grapples with the COVID-19 pandemic, airlines and airports around the world are facing the challenge of drastically reduced air traffic. Over at Changi Airport, resources have been optimised to help Changi and its airport partners save on running costs.
Despite this, keeping Changi operational is crucial as the air hub continues receiving cargo flights carrying essential medical supplies and food, as well as facilitating humanitarian aid for others around the world.
But perhaps most importantly, keeping Changi open represents the only way for some to connect with their loved ones, especially for Singaporeans coming home and for foreign nationals who want to go home.
Did you know that as of May 2020, there are still more than an average of 10 departing and 10 arriving flights each day?
Changi Journey takes a closer look at how these flights are facilitated and the extra precautionary measures put in place to keep passengers safe.
Home sweet home
For Singaporeans and residents landing at Changi, safe distancing and the donning of masks are now new norms that they will need to get accustomed to.
From the moment they leave the airplane, passengers will be channeled towards the immigration area on a fixed route.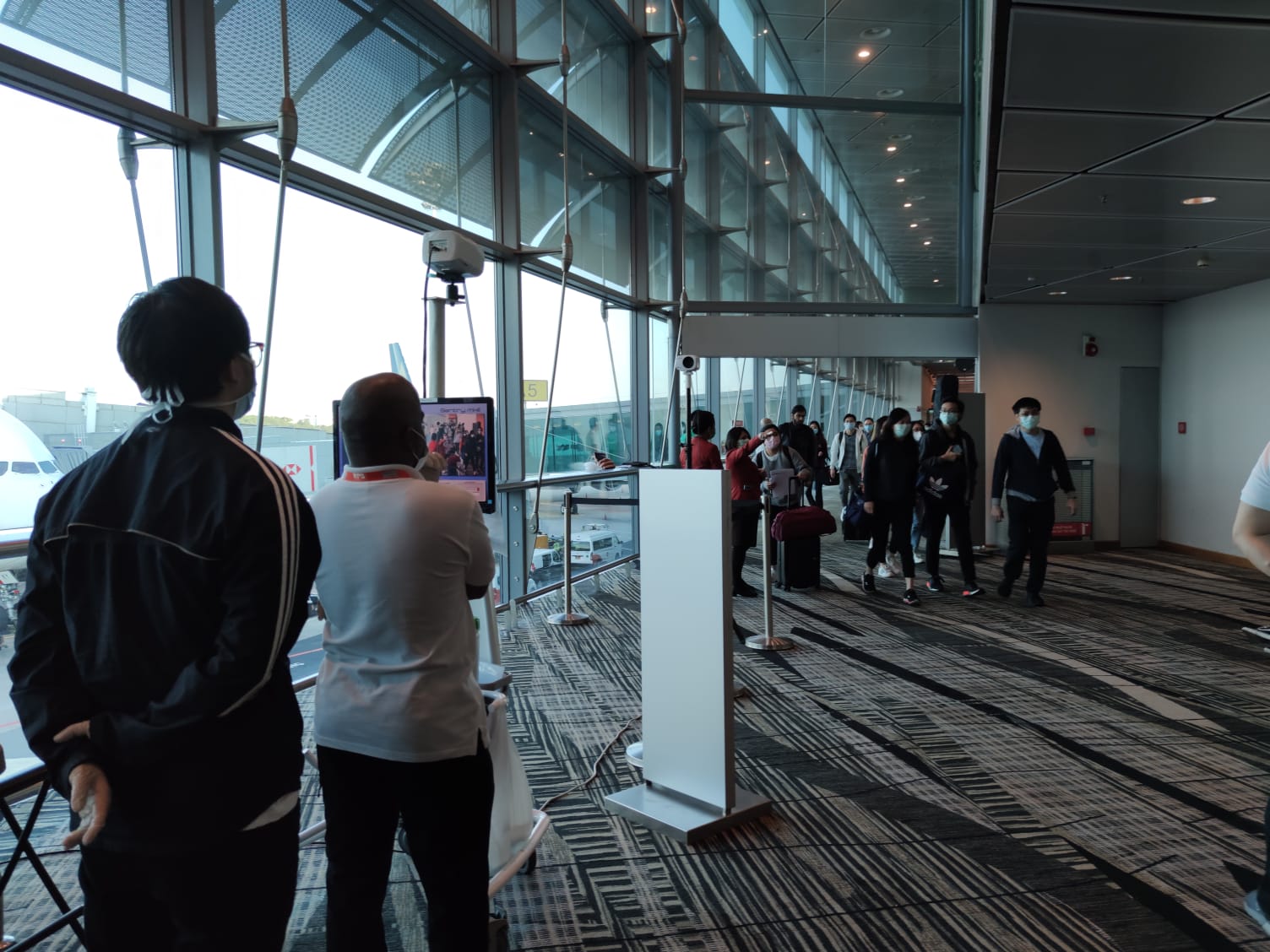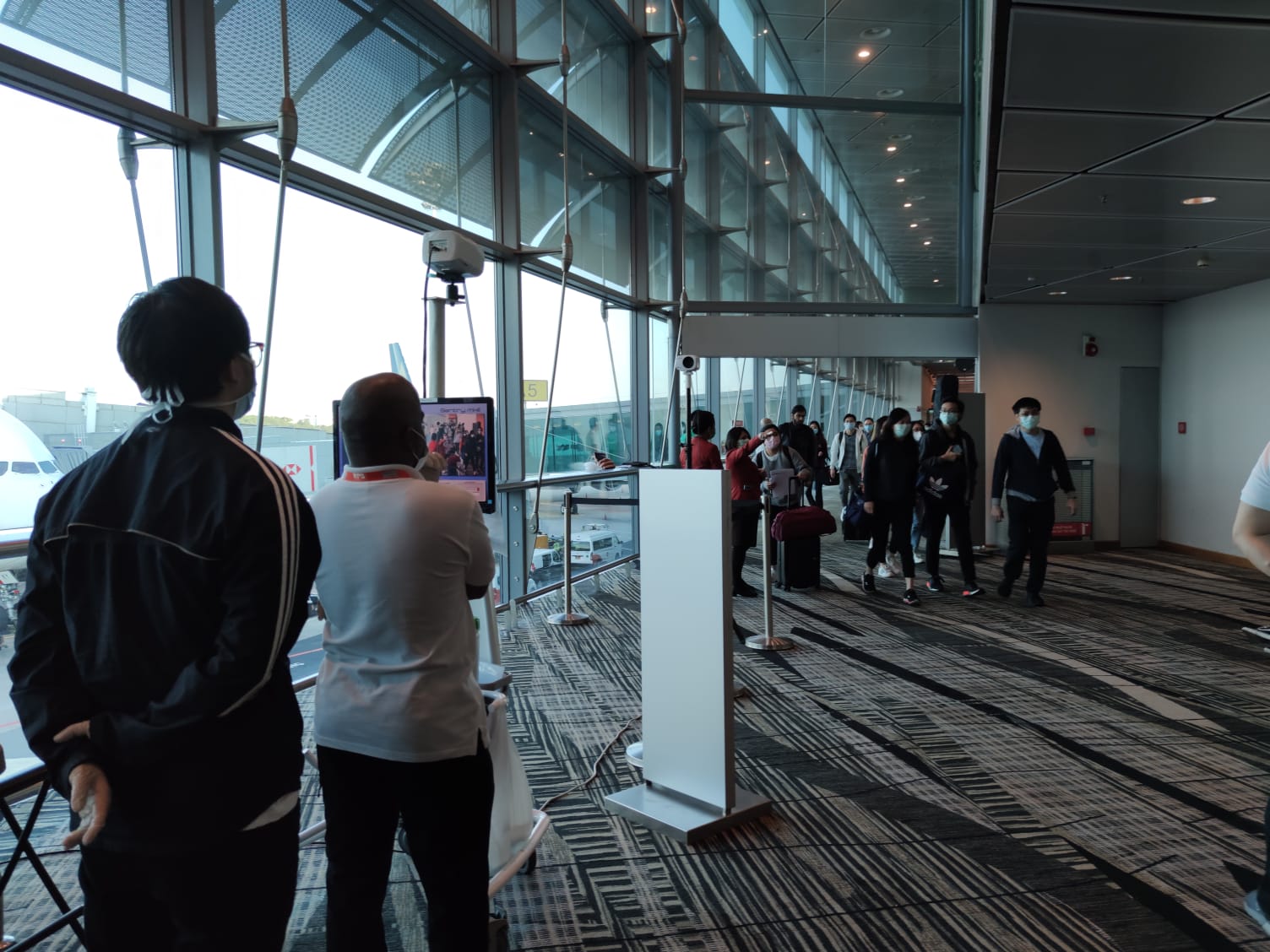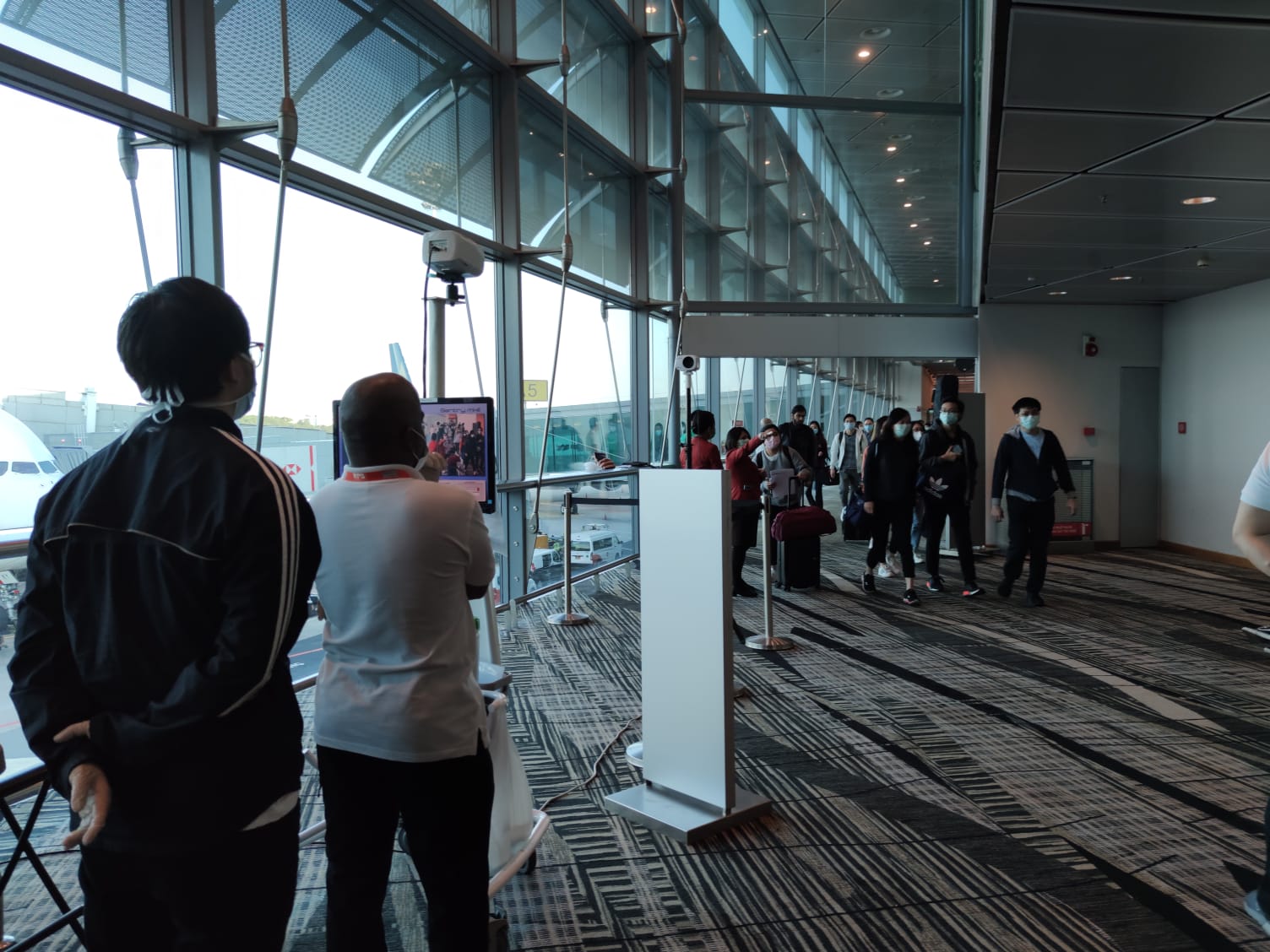 Passengers walking past the temperature scanners located in the terminals
Temperature scanners are placed at the piers of each terminal building and all arriving passengers must pass through them before continuing their journey to the immigration area.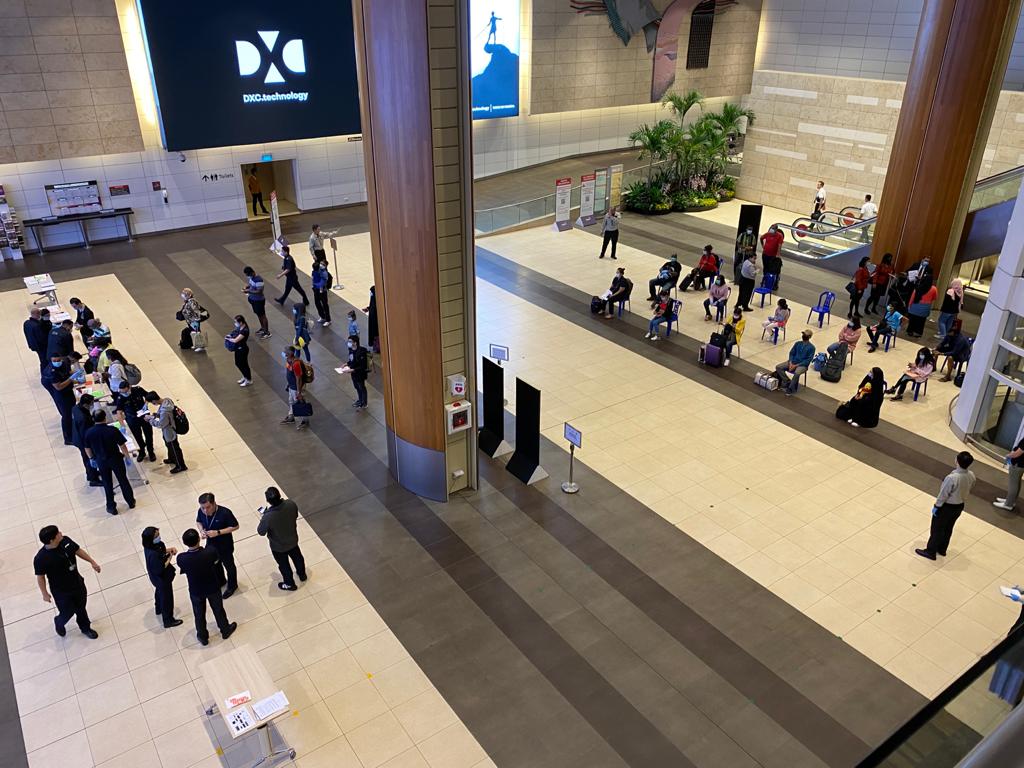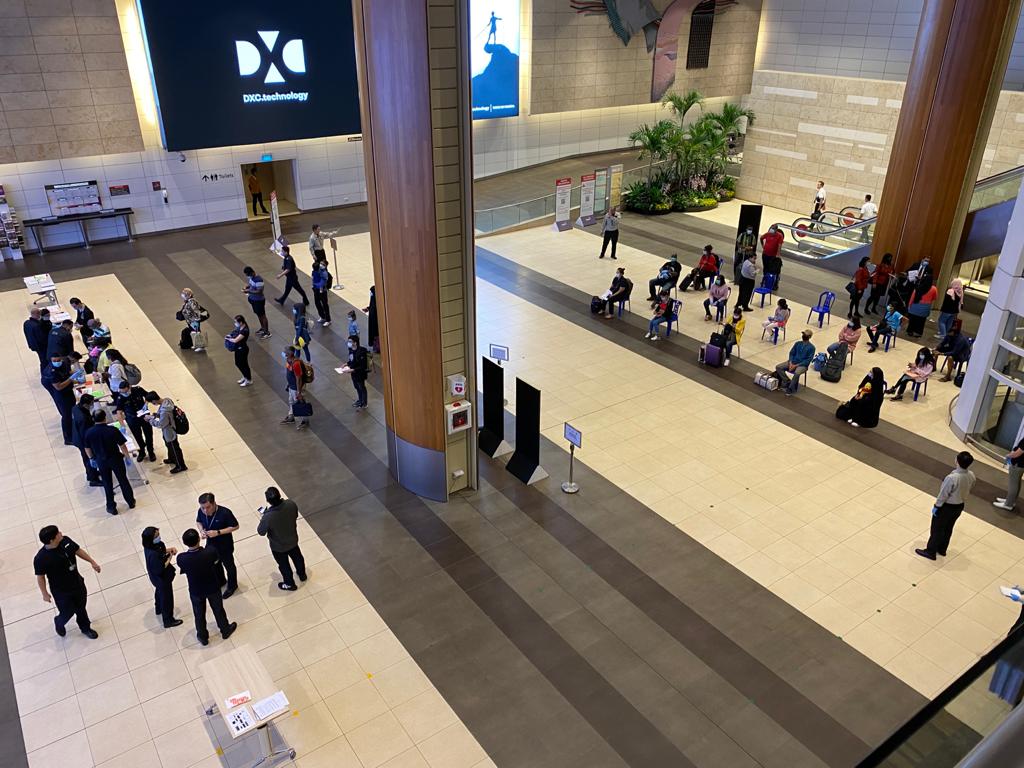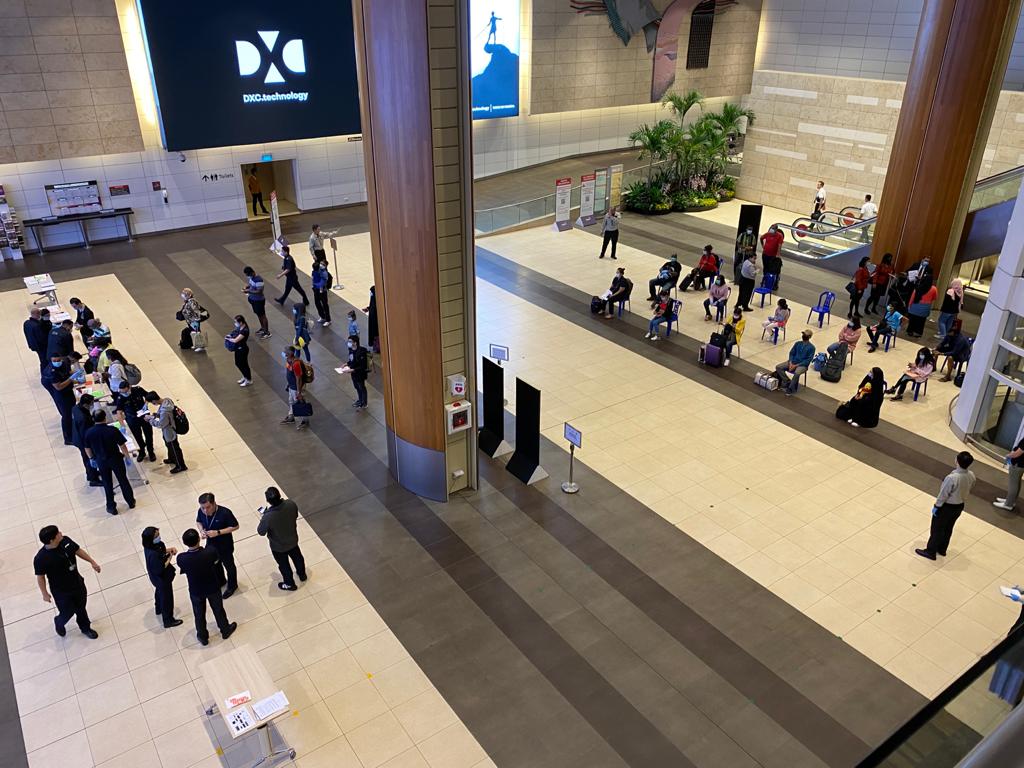 Safe distancing is the name of the game at the immigration area
Here, passengers will wait their turn in specially prepared areas designed to comply with safe distancing measures. In order to make the wait a more comfortable one, portable chairs have been placed for passengers to rest while the Changi team offers bottled water and refreshments as a complimentary service.  
For many passengers, clearing immigration marks the start of a 14-day countdown to see their loved ones again. Here, they are issued mandatory Stay-Home Notices (SHN) before being ushered to the baggage claim belts.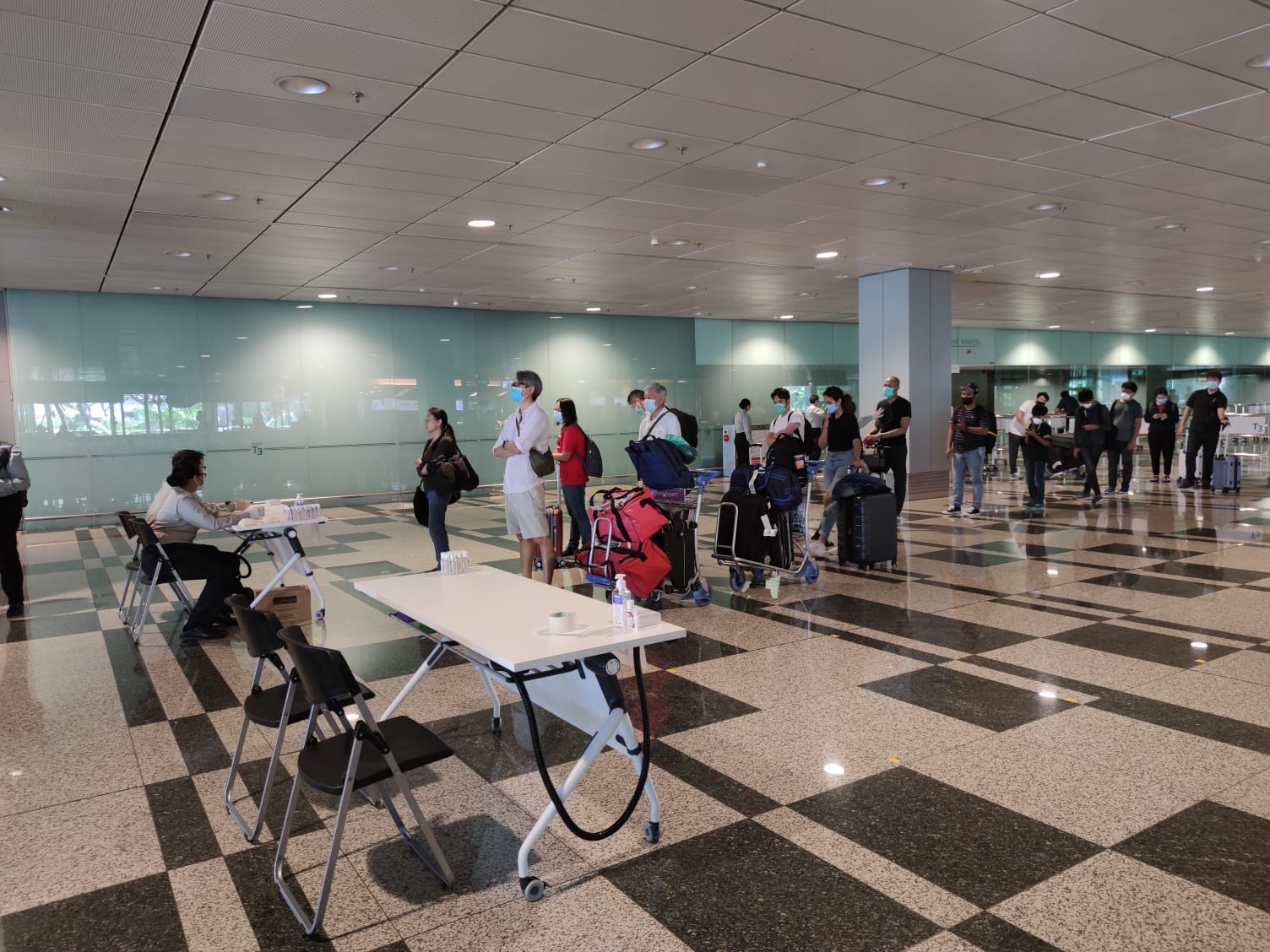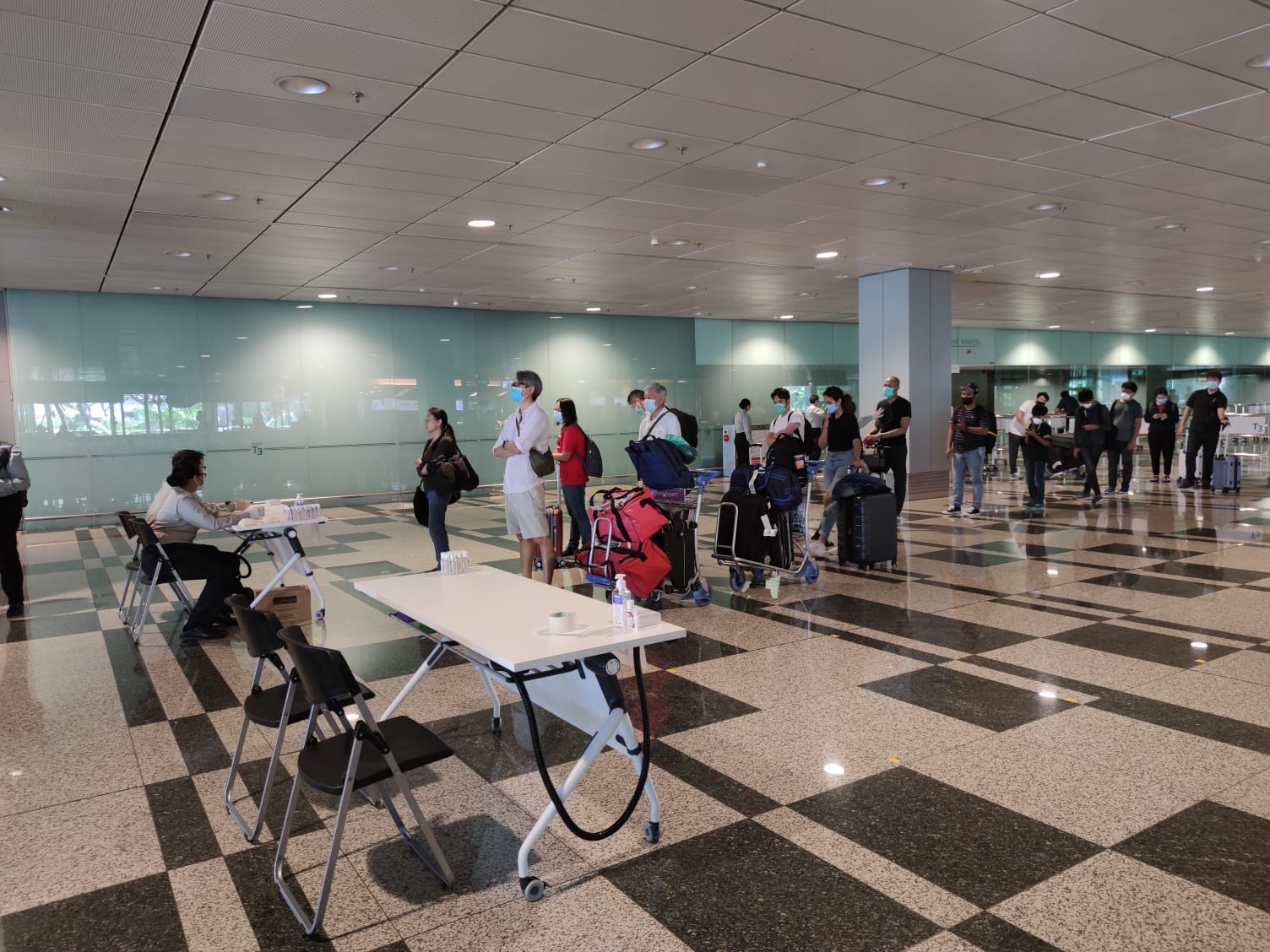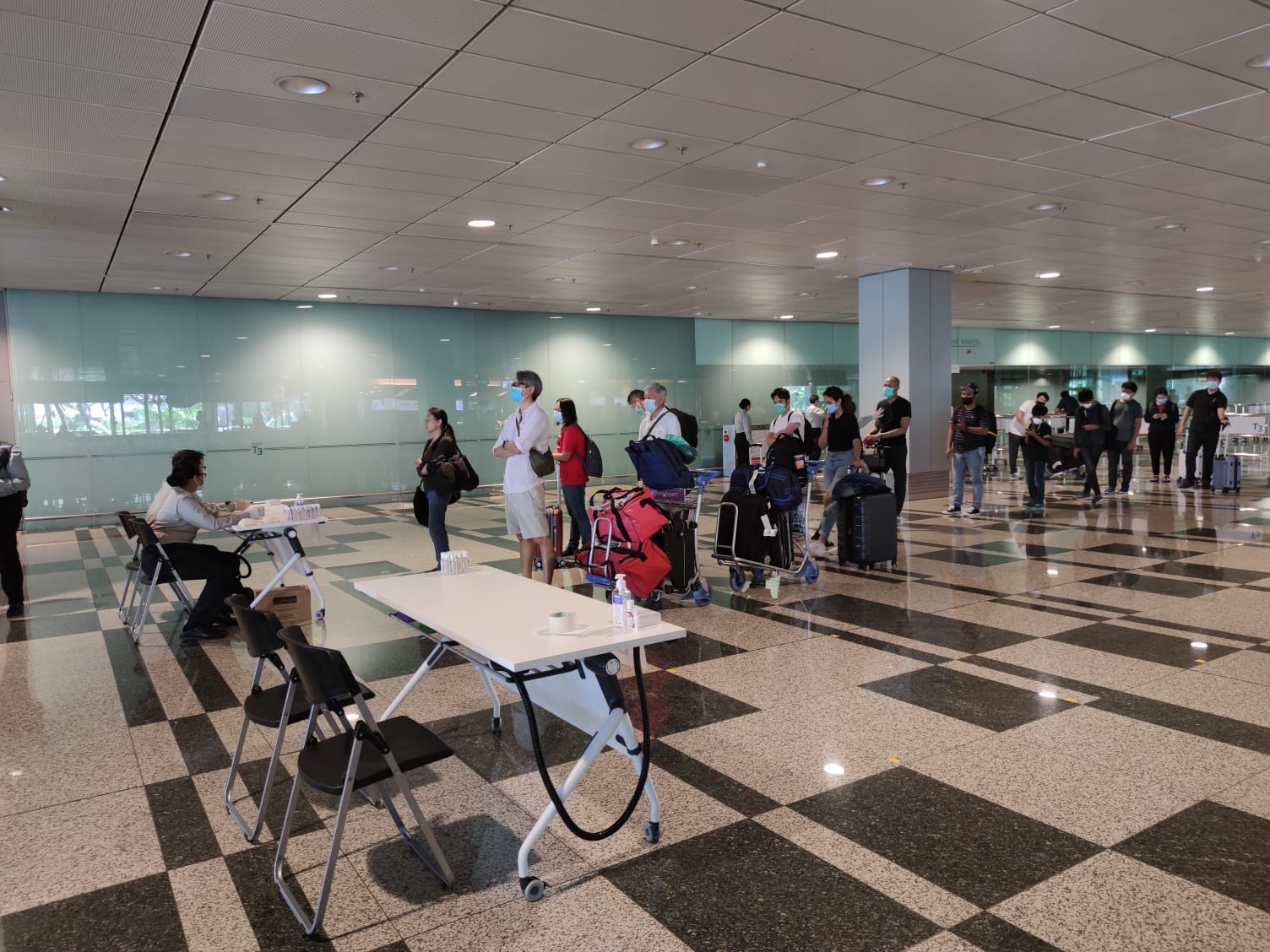 Arriving passengers awaiting their SHN arrangements from CERTIS Cisco officers
Now with their baggage in tow, arriving passengers are guided through a predetermined route towards helpdesks where CERTIS Cisco officers will allocate them their SHN places of residence.  
This predetermined route reduces the risk of passengers wandering around the terminals and coming into close contact with the public, airport staff and other commonly-touched surfaces.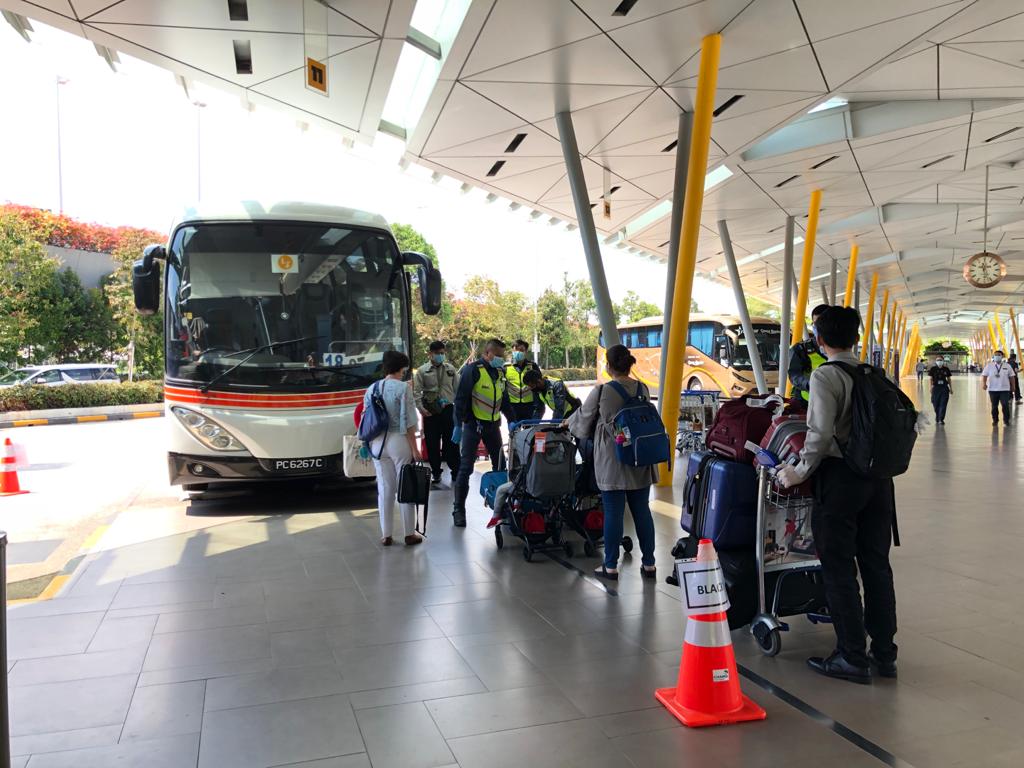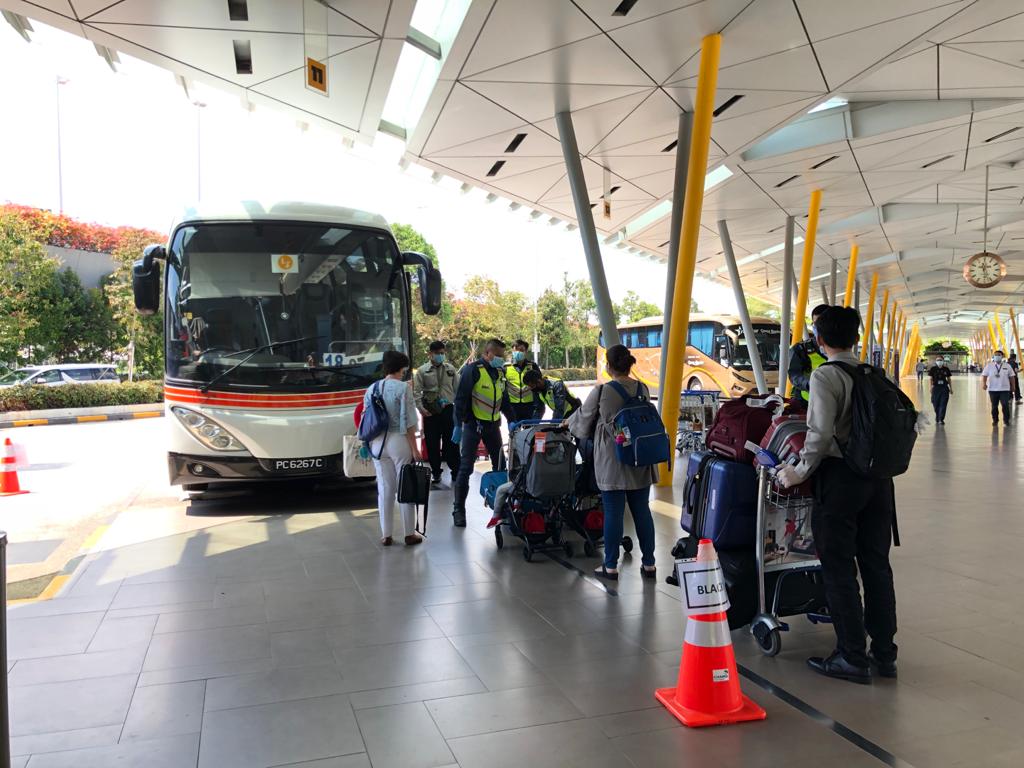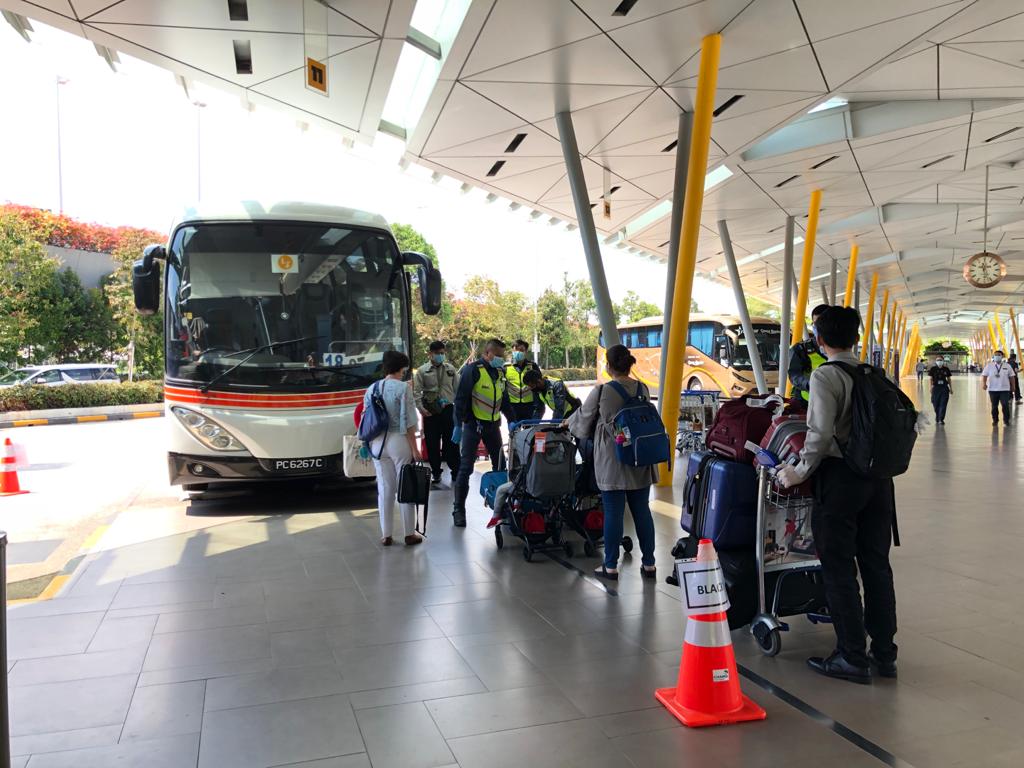 Passengers boarding the bus on the way to serve their SHNs
With their places of residence decided, arriving passengers will head directly to the bus bay where they will be brought to their designated hotel, leaving Changi soon after landing in Singapore.
Reuniting with loved ones outside Singapore
Changi also plays an important role to many foreign nationals who are eager to join their families back in their home countries.  
From Chileans going home, to students and monks heading back to Sri Lanka in time for Vesak Day, the Changi Air Hub plays a crucial role in connecting lives, especially during times of crisis.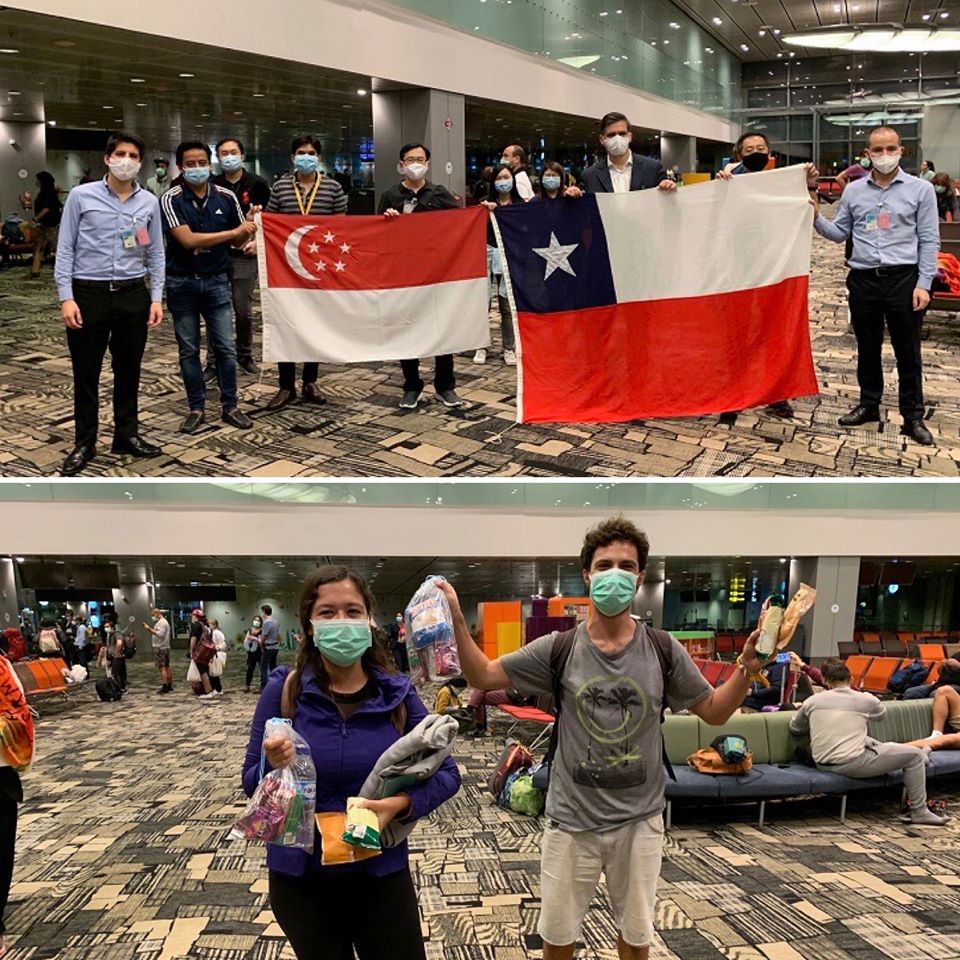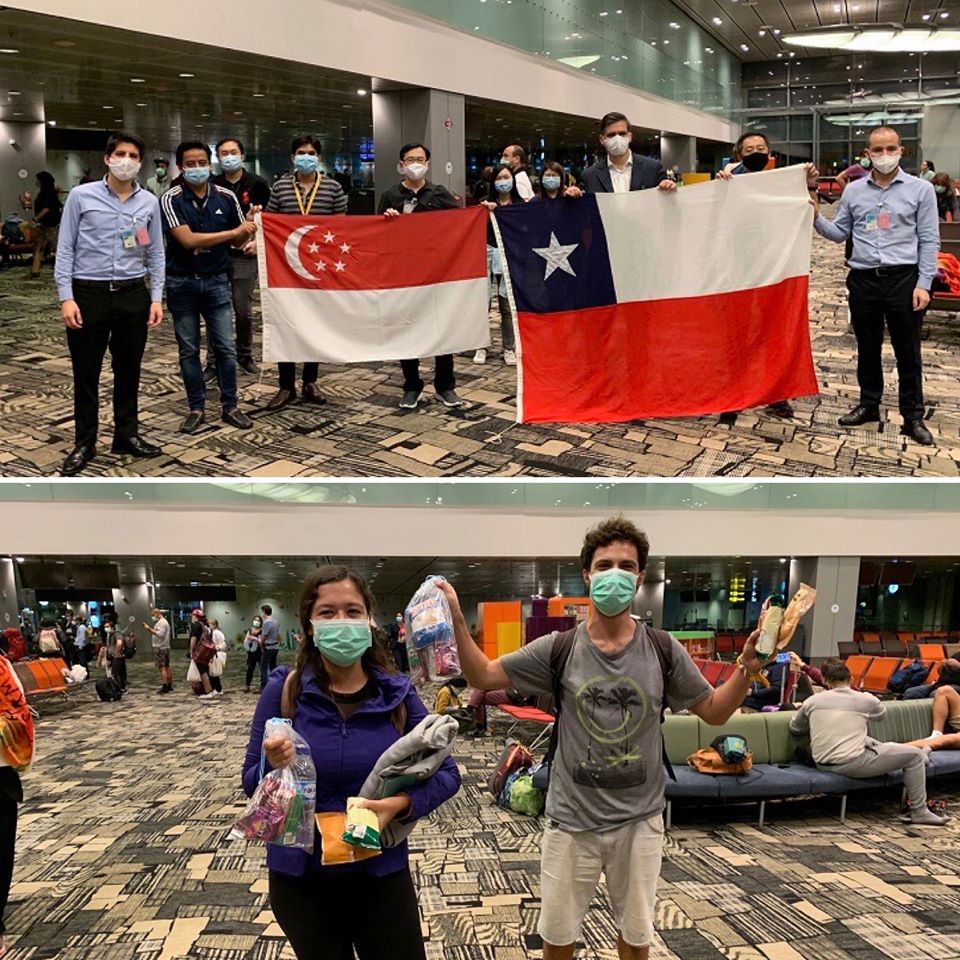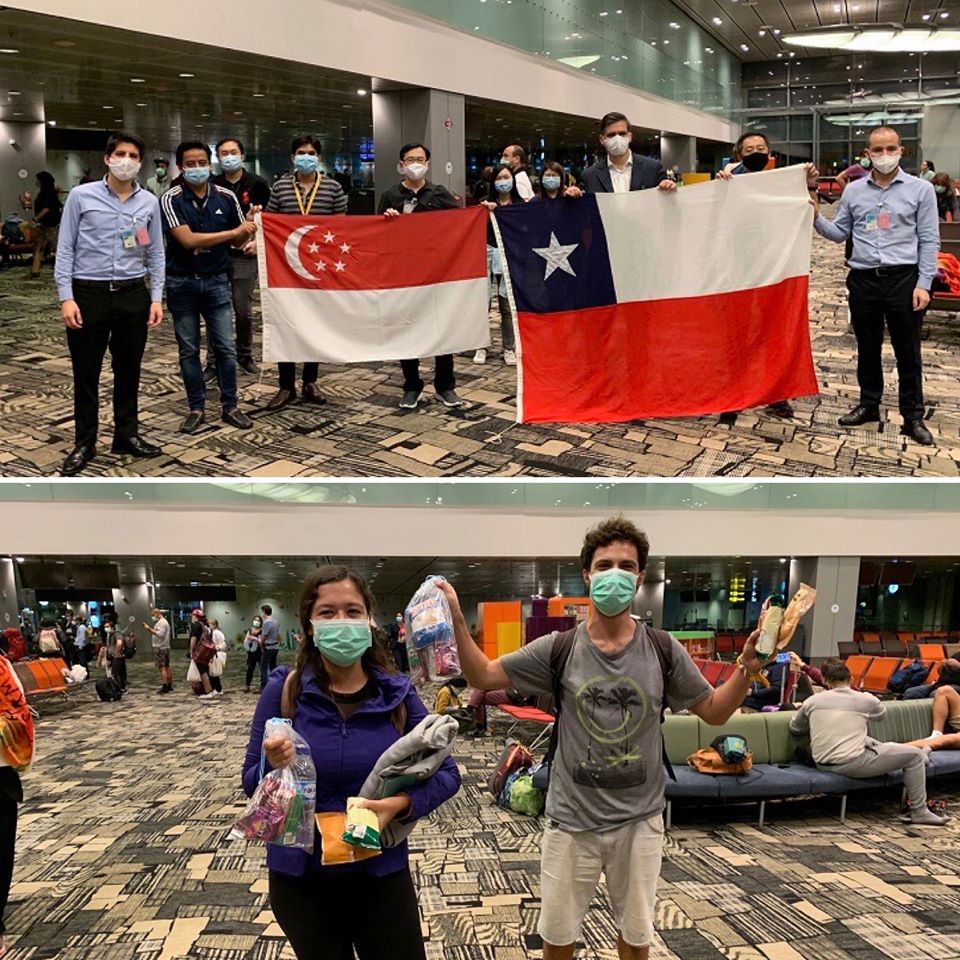 Group of happy Chileans returning home from Changi Airport
Whether their flights are arranged by the embassies or are regular commercial flights, the first step for passengers is something that we are all familiar with – proceeding to the check-in counters. There, they will be issued their tickets and be allowed to check in their luggage, albeit with safe distancing in place.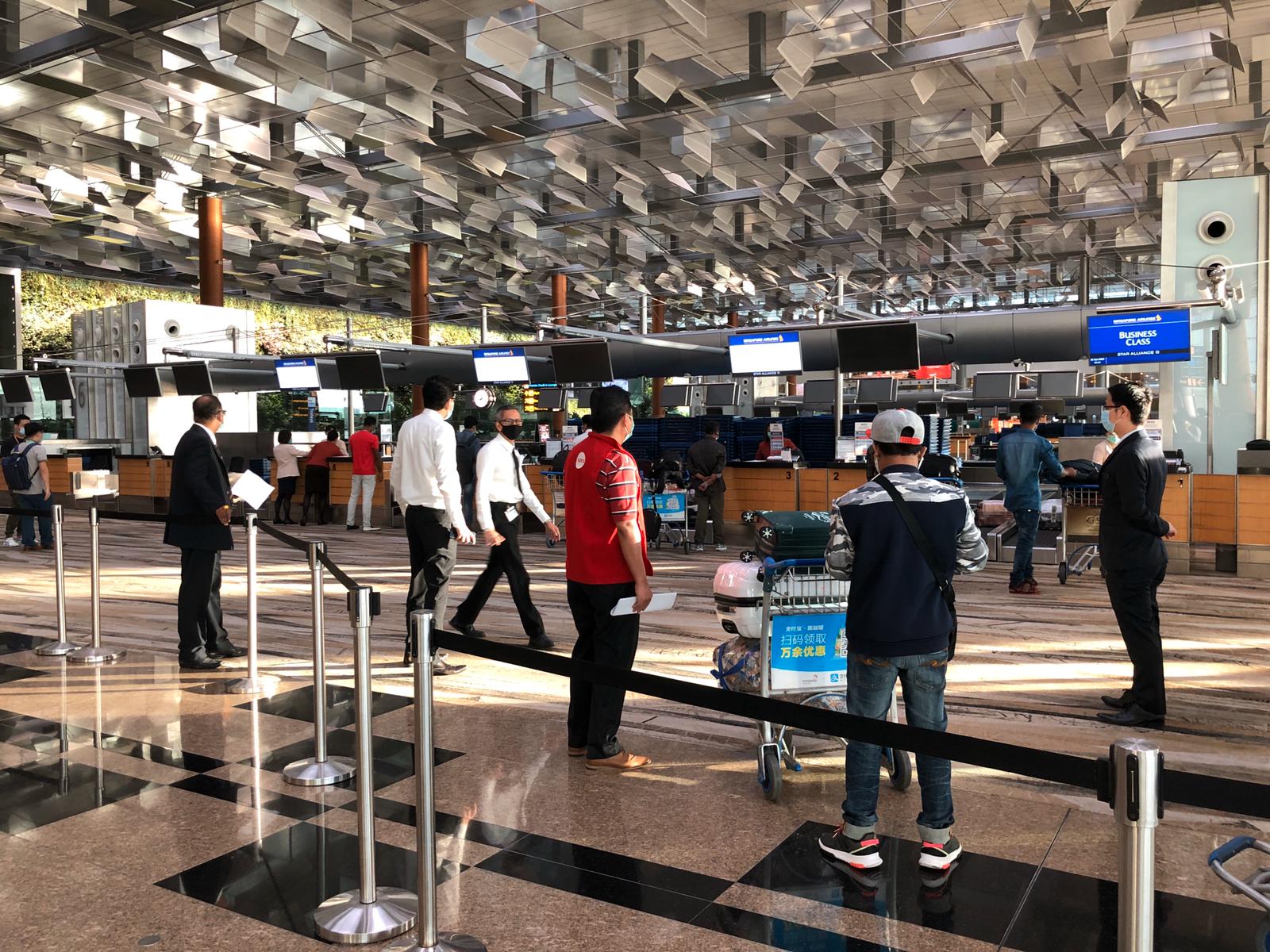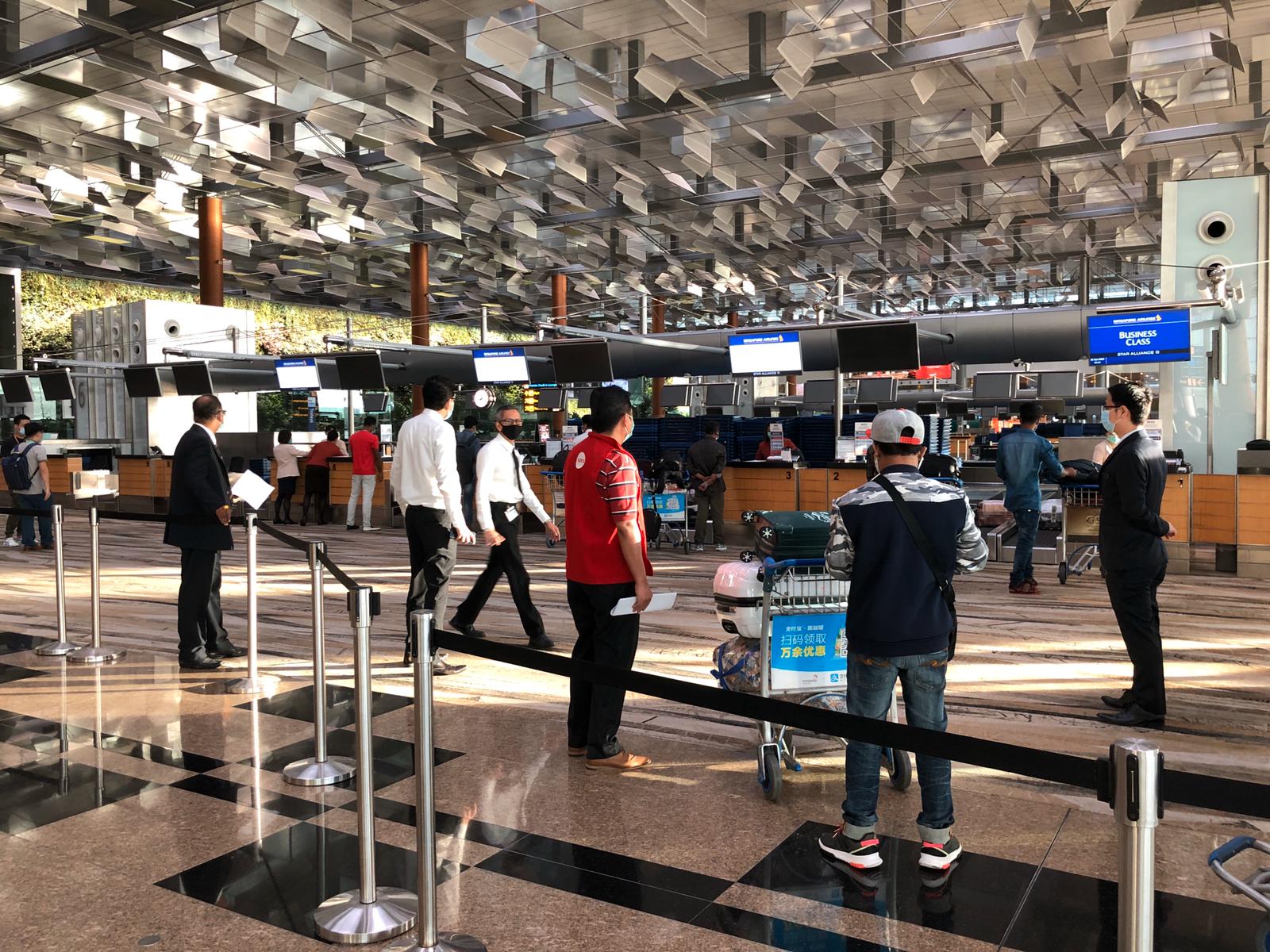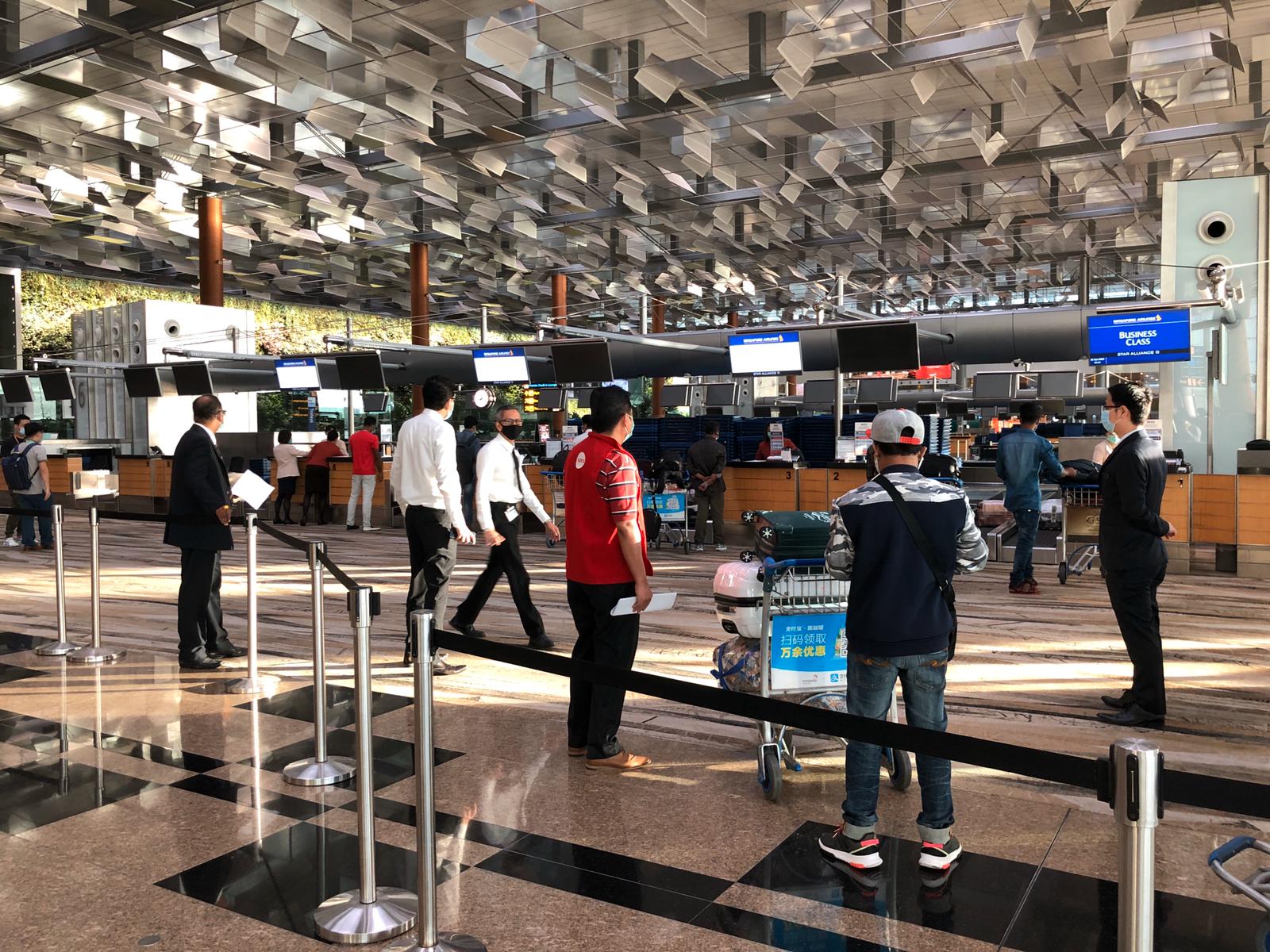 A passenger checking in for his flight
Next, the departing passengers will proceed to their gates and wait for their flights at the gate hold rooms. Passengers will be reminded to keep a safe distance of at least one metre from the nearest person.
Once their flight is ready for boarding, the passengers will then board the plane in a staggered manner and be one more step closer to returning home.
Facilitating pivotal humanitarian aid
For some around the world requiring urgent humanitarian aid, an operational Changi Airport represents a way for help to reach them.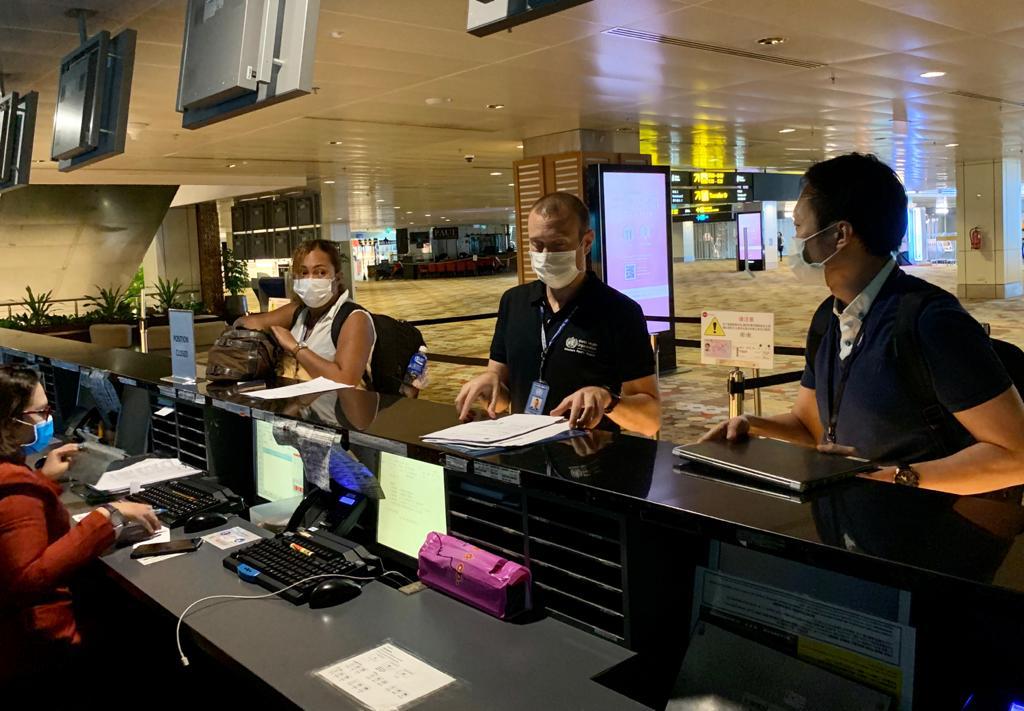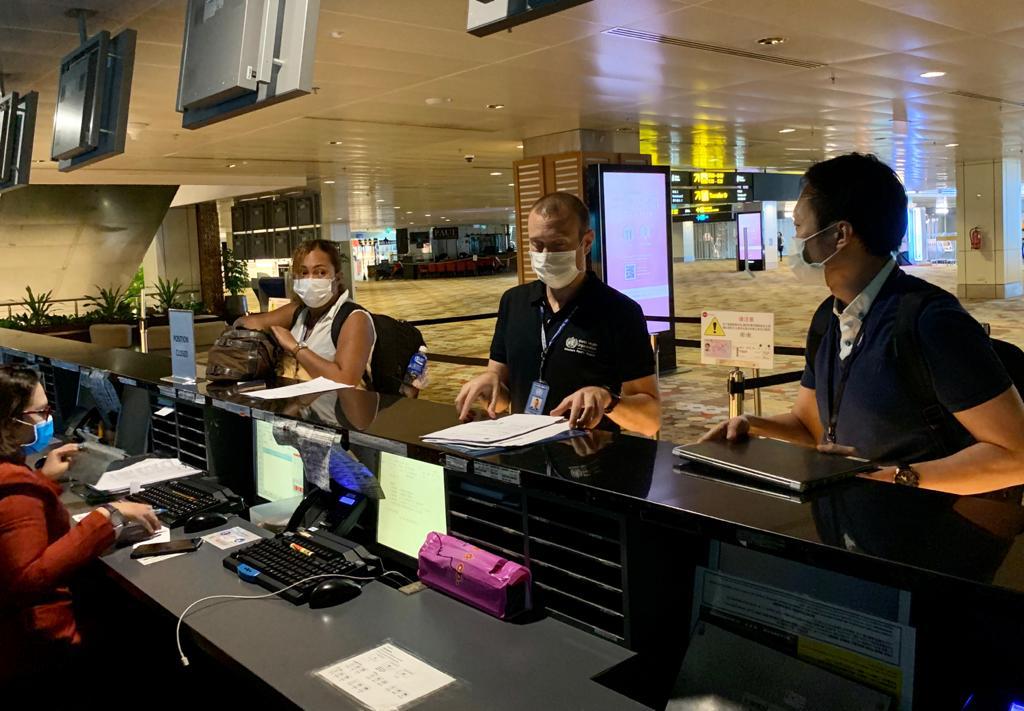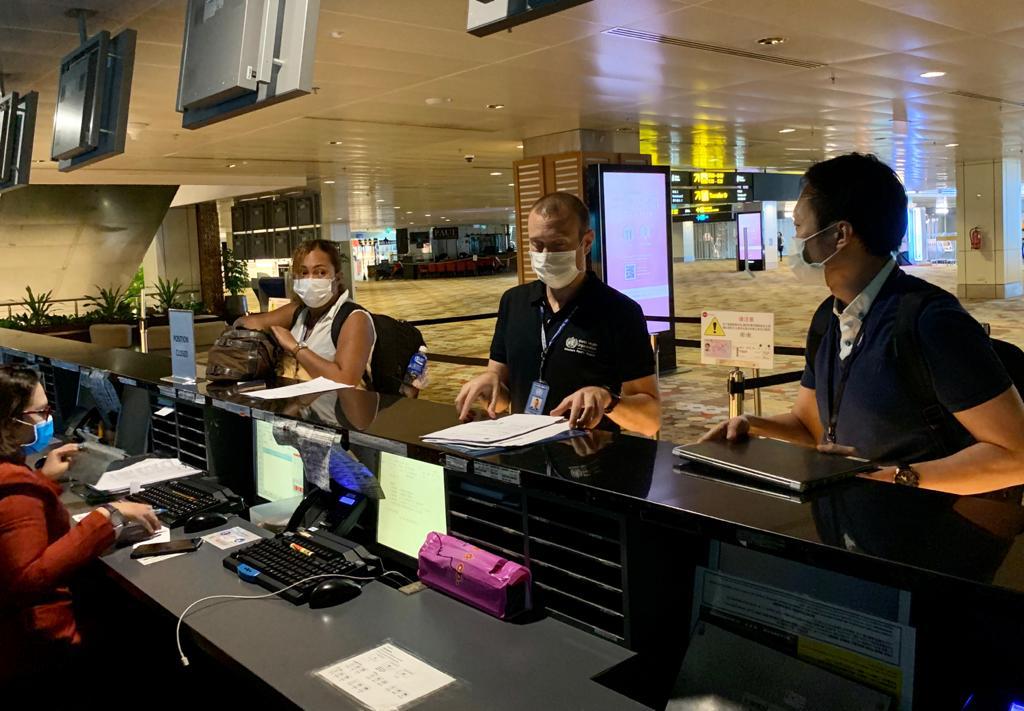 Officials from the World Health Organisation (WHO) transited at Changi en route to Papau New Guinea to help address the COVID-19 situation there
One example is when two officials from the WHO transited in Changi en route to Port Moresby, the capital of Papua New Guinea. Travelling from Manila, Philippines, the officials were needed to help with the COVID-19 situation in Papua New Guinea.  
Reinforcing the important role that the airport plays in humanitarian missions, Changi also recently facilitated the transfer of bone marrow stem cells to Europe. These stem cells can potentially help treat different cancers and blood conditions.
Amidst the pandemic, the Changi air hub continues to play its part to improve the lives of others.  
From all of us here at Changi Journeys, we thank everyone in the airport community for their dedication in safeguarding and protecting the health of our travellers during this challenging period.
Let us stay united and look forward to brighter days ahead.