Connect at Changi Airport - Creating the world's first collaborative space in an airport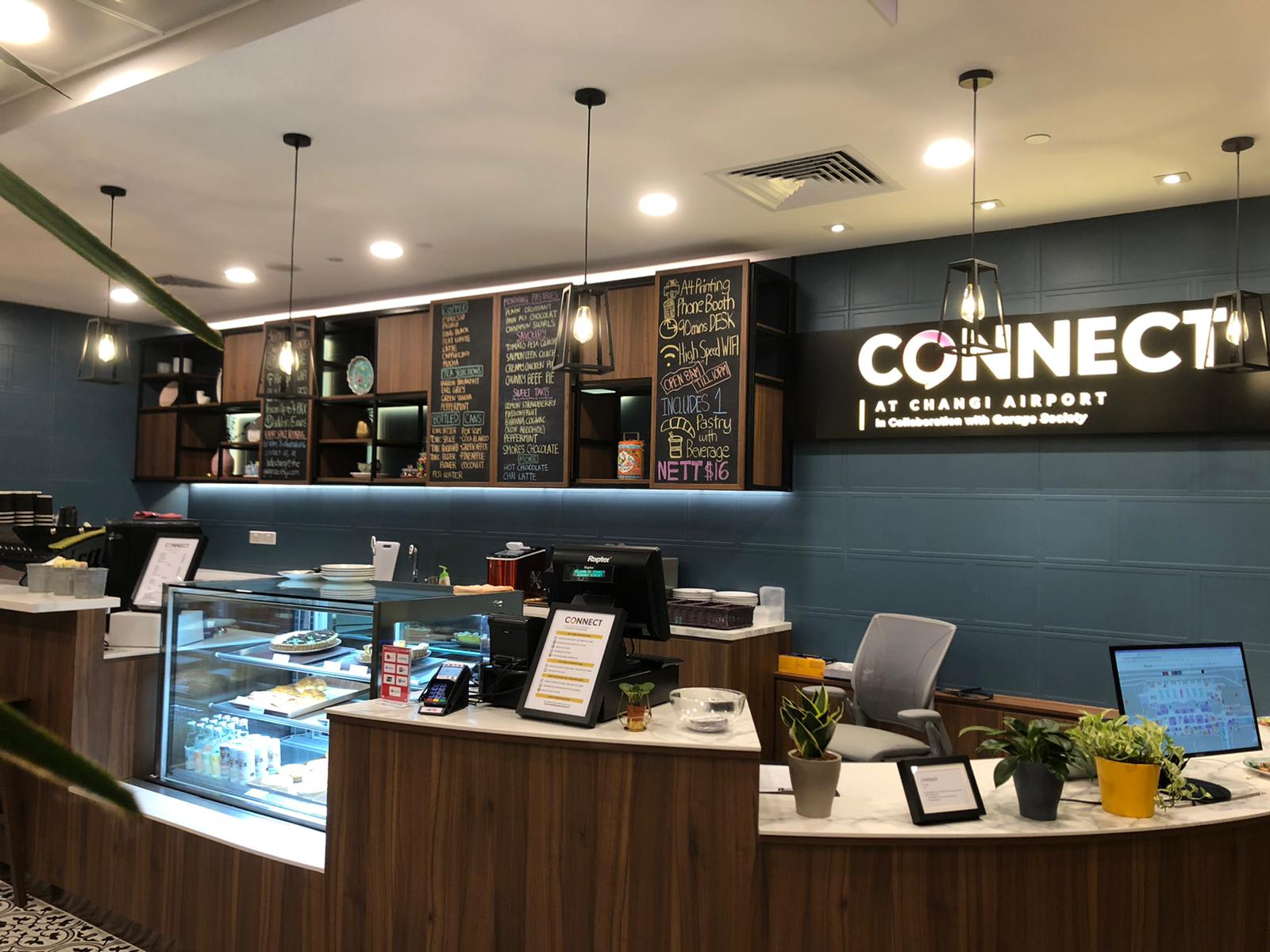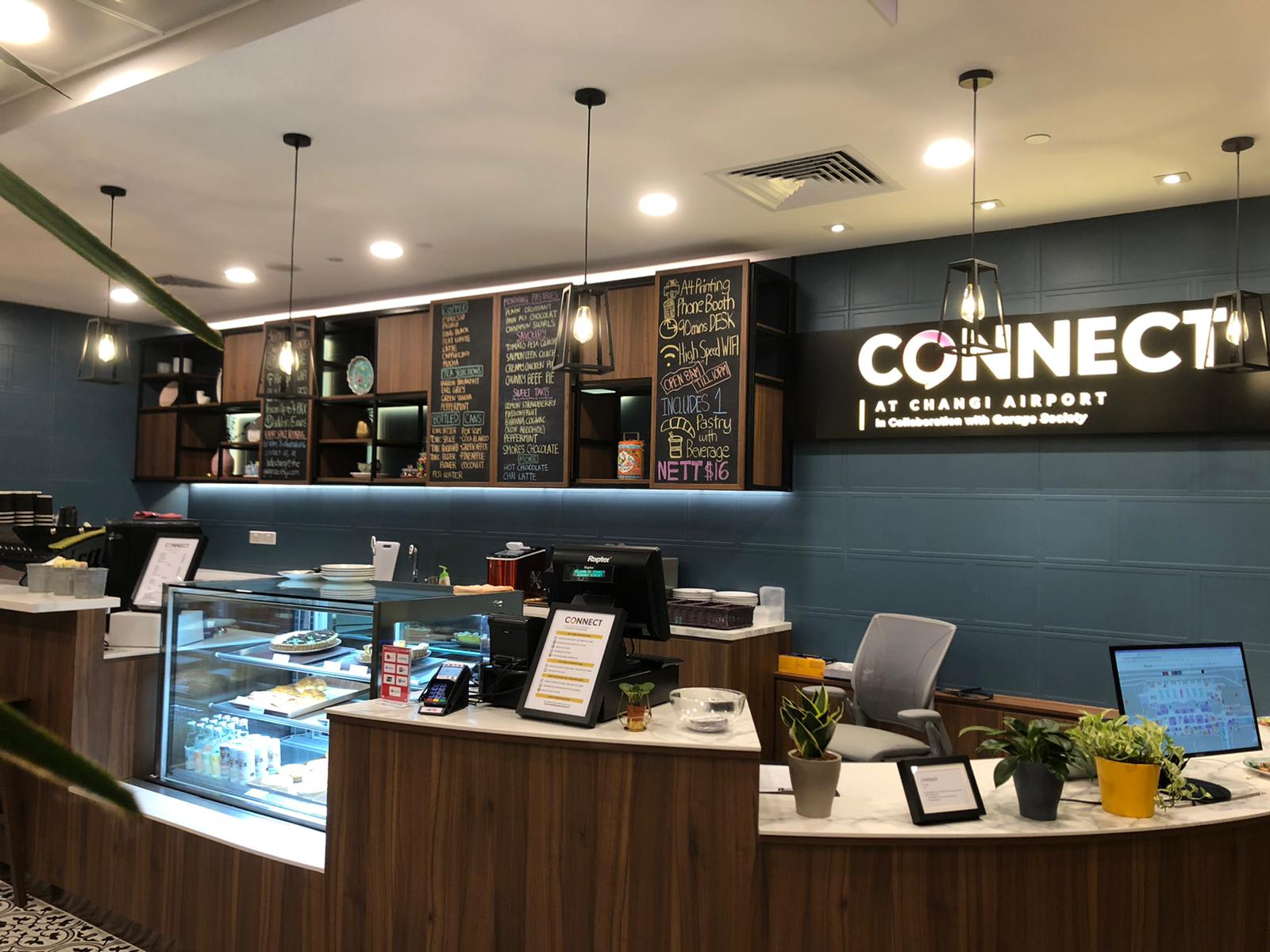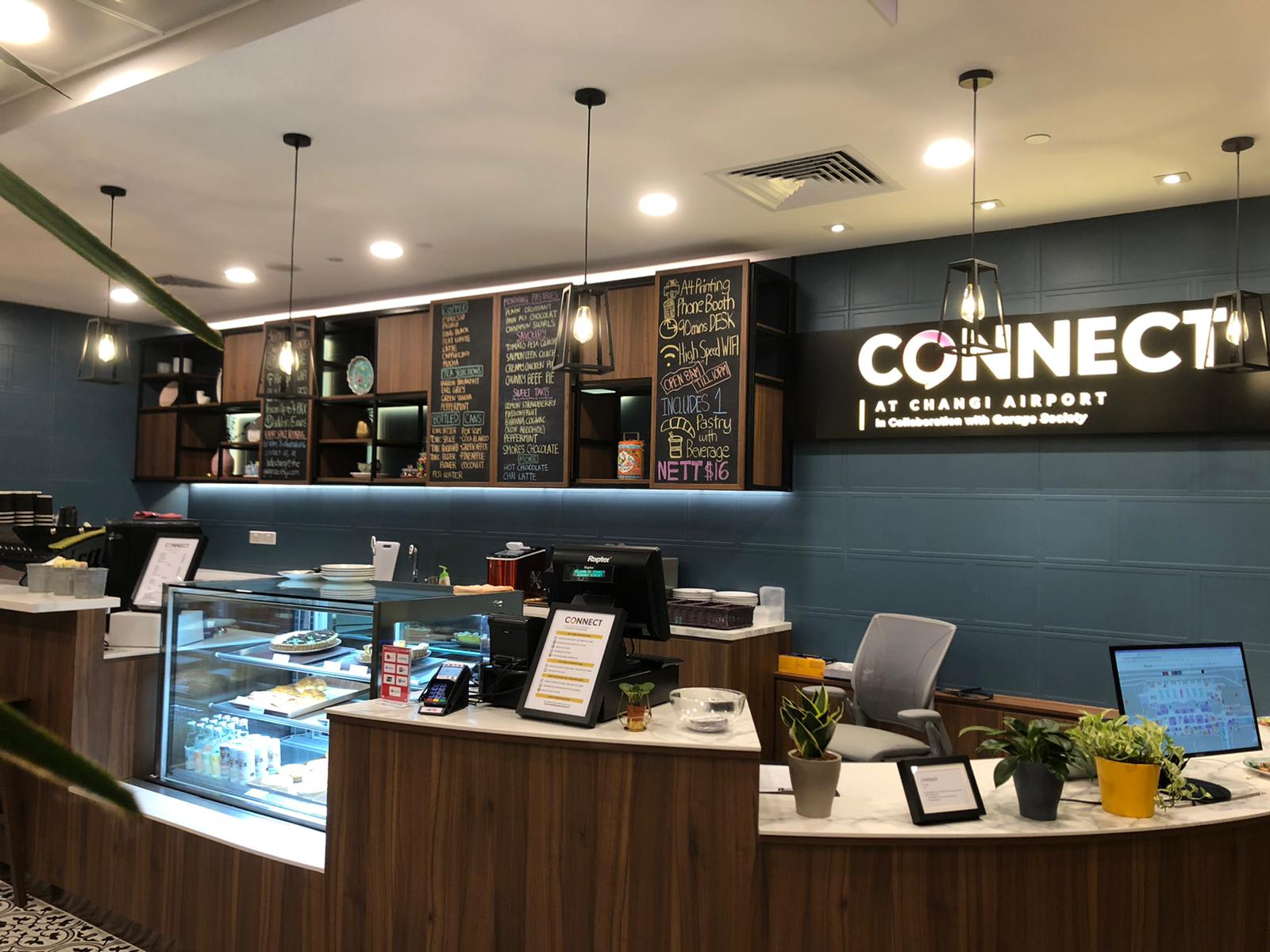 From the excited holidaymaker to the time-pressed business traveller, different passengers pass through Changi Airport's doors every day. Making sure facilities are available to passengers is something that Changi continuously strives for.  
When an existing space in Terminal 2's Departure Transit Hall was due for a revamp, Changi Airport Group (CAG) saw an opportunity to serve a new segment of business travellers - entrepreneurial start-ups and digital nomads. These passengers might be on a quick hop into Changi before flying off and am looking for a comfortable and quiet environment to get some work done or to set-up a conference call. Very often, this group of travellers have a high aptitude for networking, and a keen interest in collaborative environments. With this idea in mind, a new facility – 'CONNECT', a collaboration between CAG and Garage Society was born.
Garage Society's experience in providing flexible, creative workspace solutions and business support across various locations in Asia, together with their interest to expand into Singapore, presented the perfect opportunity for both organisations to explore the development of this collaborative space. Sharing similar ideals for the space, the first-of-its-kind networking, collaborative space took shape rapidly, and started operations in Changi Airport in October 2019.
Networking and hot desking spaces in 'CONNECT'
Cosy phone booth available for that important business call
Changi Journeys (CJs) speaks with Sebastian Ong (SO), Community Manager, Garage Society, to find out more about the space.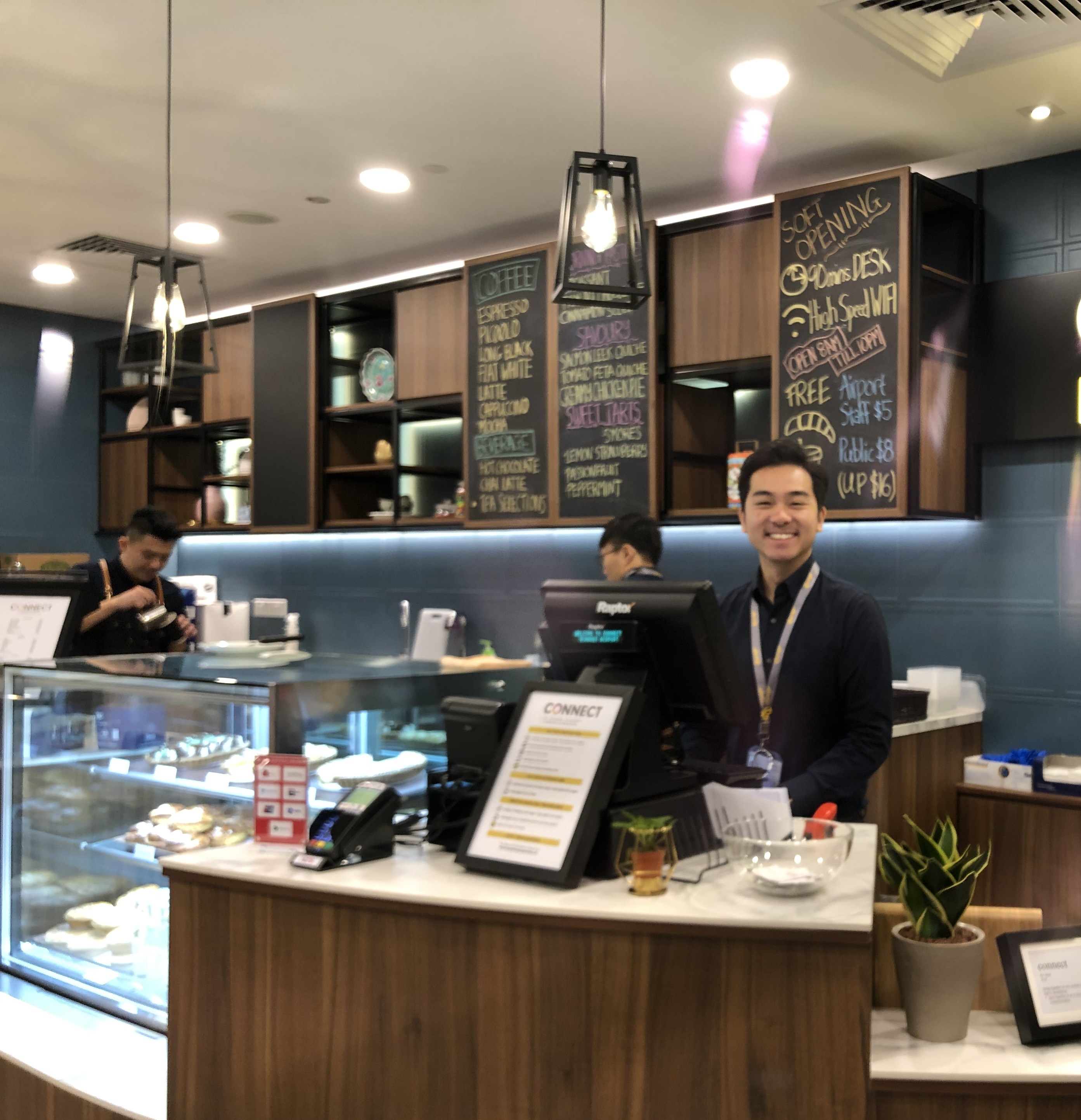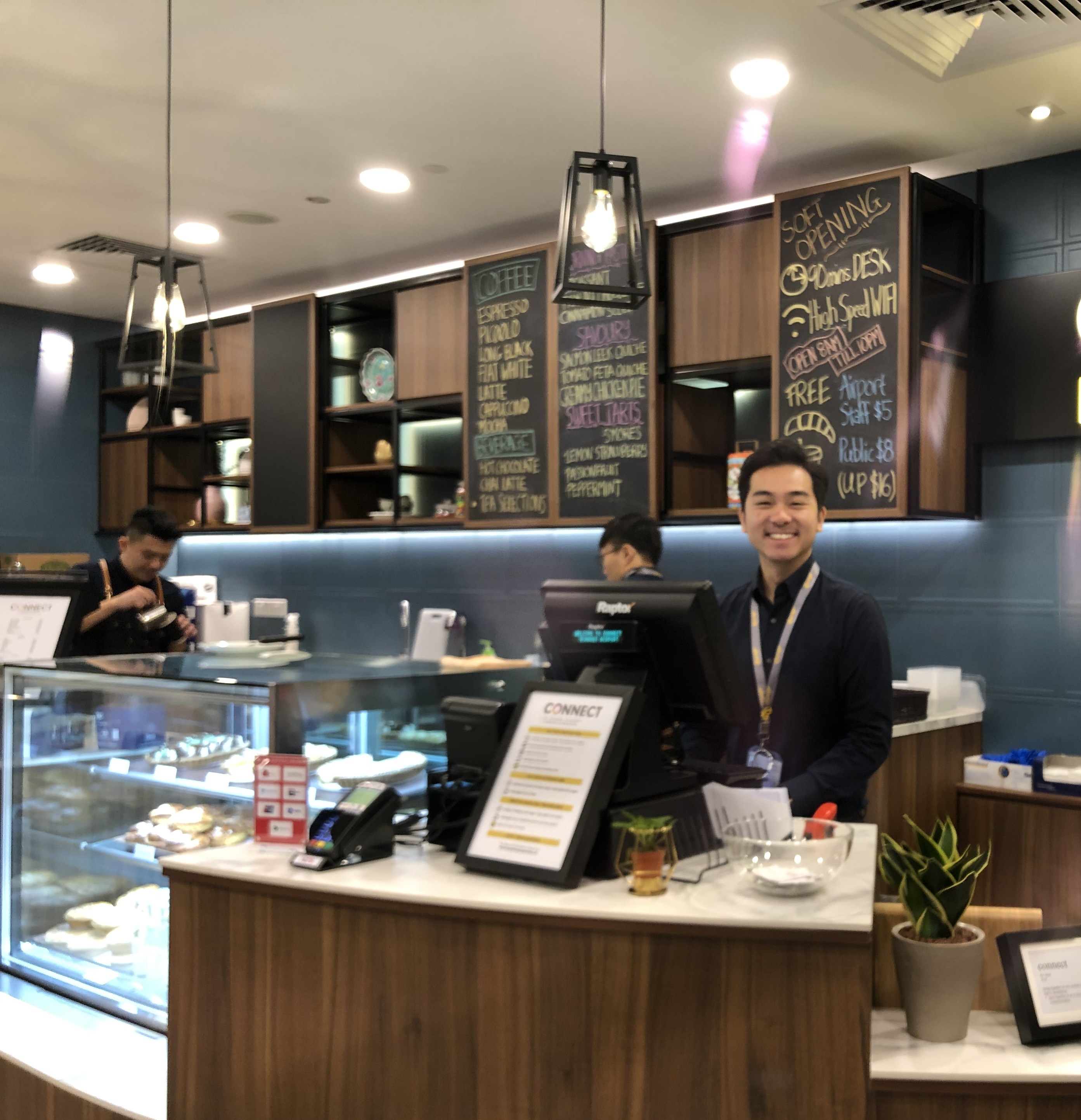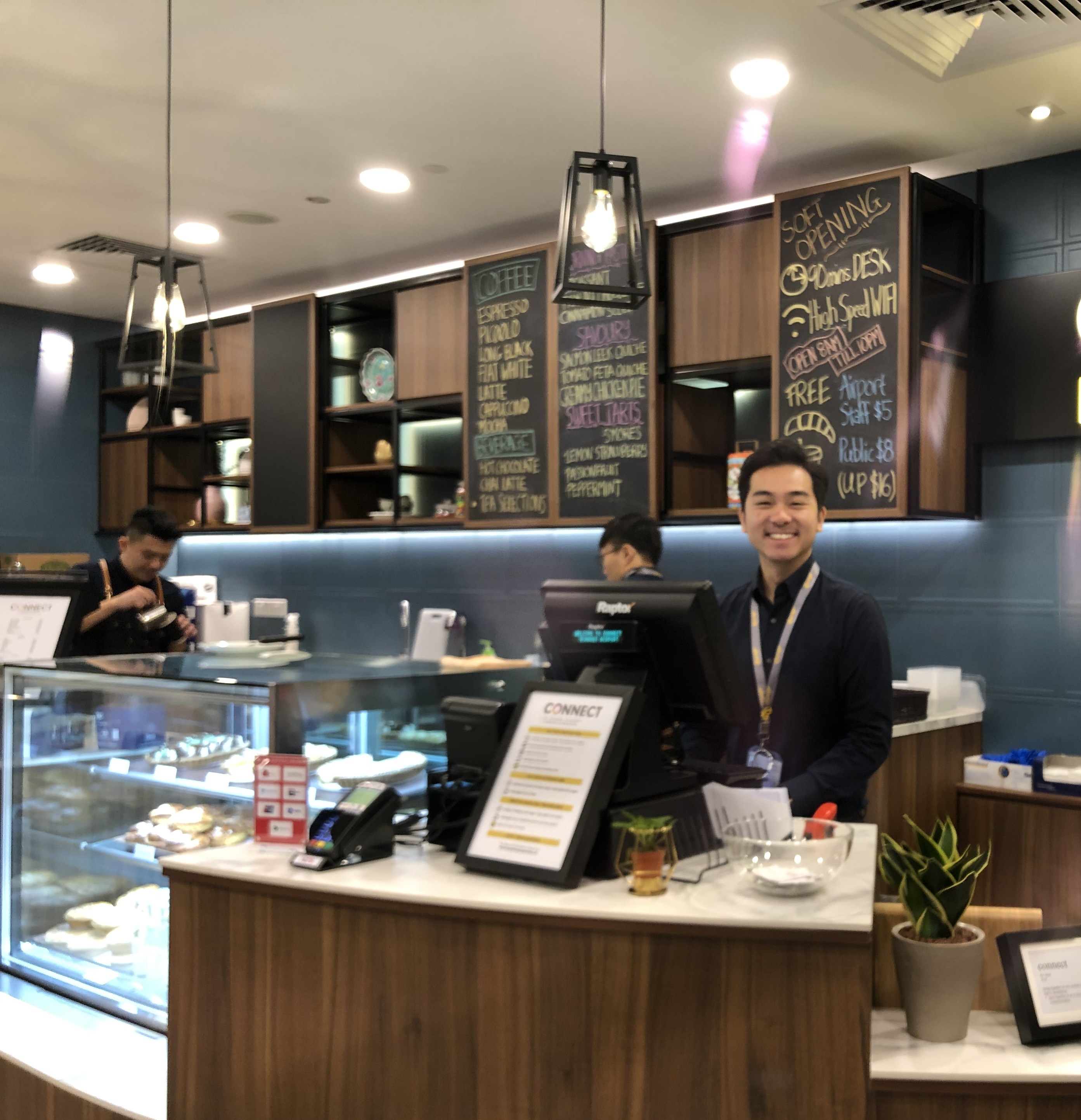 Sebastian Ong, Community Manager, at 'CONNECT'
CJs: What is the unique selling point for 'CONNECT'?
SO: Besides flexible hot desks, there are dedicated phone booths, cosy spaces and event areas, all designed for the modern business traveller in mind. In addition, we offer both online (Garage Commons) and offline (Garage Academy) platforms for technology start-ups to showcase the latest in tech innovation, and at the same time, provide a physical networking space for digital nomads, entrepreneurs and like-minded individuals to meet, connect and engage, to facilitate the sharing of ideas for mutual business growth.
Many people travel for work, but not many airports provide a conducive working environment. 'CONNECT' is designed to serve the needs of the new age business traveller, by providing a combination of conducive working office environment and collaborative space, in the airport.
CJs: Where there any challenges faced when setting up this space?
SO: We were setting up a new team in Singapore while we roll out this new and unique product offering in Changi Airport, so it was quite challenging to manage all the moving bits in a brand new environment.
Looking ahead, this new breed of business travellers can expect to be even better served by 'CONNECT', as Garage Society is in the midst of curating topics and programmes to organise sharing sessions. These sessions will not only be available to the users of 'CONNECT', they will also be opened to the airport community, potentially opening new doors of opportunity for the next start-up!