Designing the Changi Experience
Kenneth Ho, Senior Manager of Changi Airport Group's Facilities Management Team share the thoughts behind designing spaces in the airport.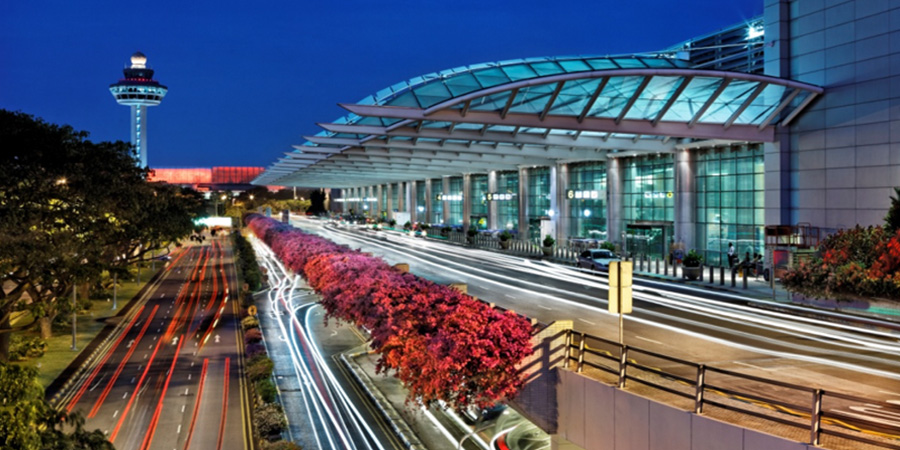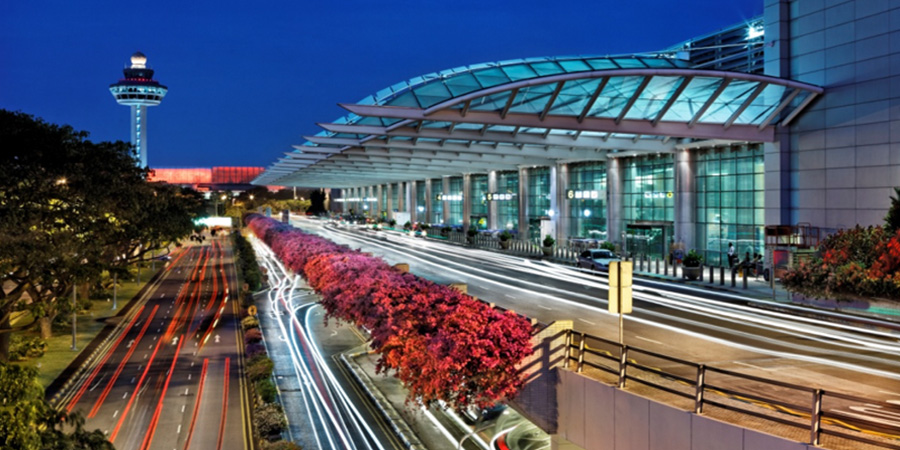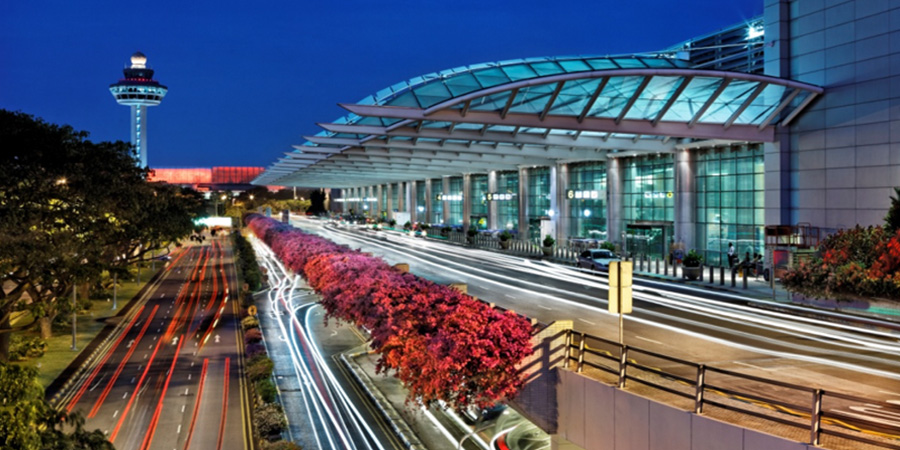 When you think about the design of an airport, chairs may not be something that comes to mind. However, at Changi Airport, every passenger touch point is carefully thought through and designed for passengers' comfort, down to the chairs in the terminals.
What may seem like a random spread of chairs at first glance is actually a well-curated selection of seats. Changi Journeys speaks to Kenneth Ho, Senior Manager of Changi Airport Group's Facilities Management team to find out more.
The science of chair placement
"We want to provide travellers from all over the world coming to Changi with a level of comfort that they would experience in a luxurious hotel lounge," says Mr Ho. From regular beam chairs to modular seats, there's always a unique resting experience waiting to be discovered.
Single seaters spaced far apart are available for travellers seeking solitude, while clusters of comfortable lounge seats are designed for bigger groups like families. For those looking to rest and relax in transit, snooze chairs equipped with charging points allow visitors to charge their mobile devices while they snuggle up on the comfortable reclined seats.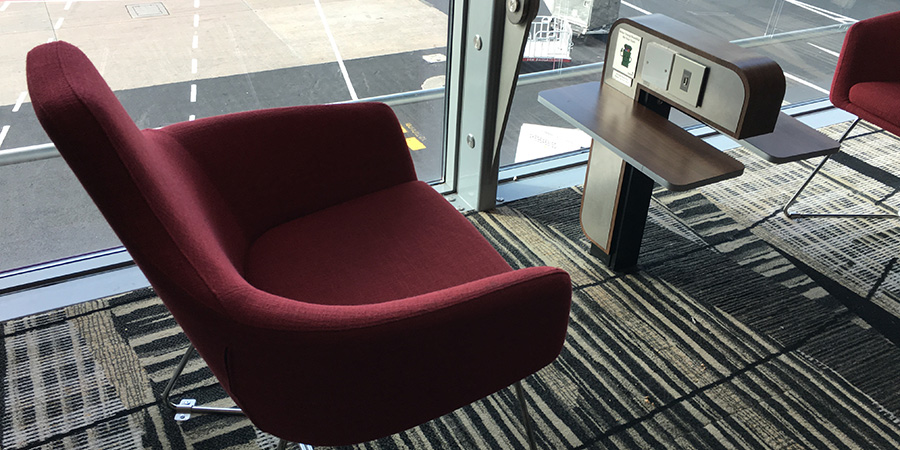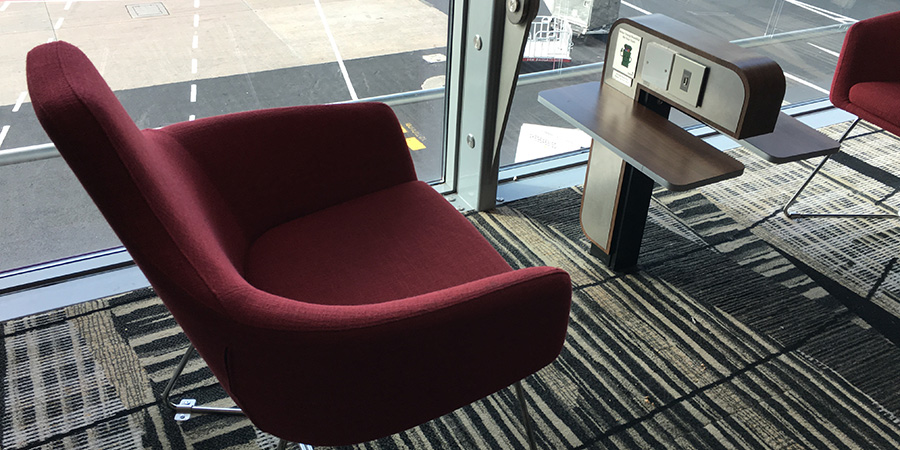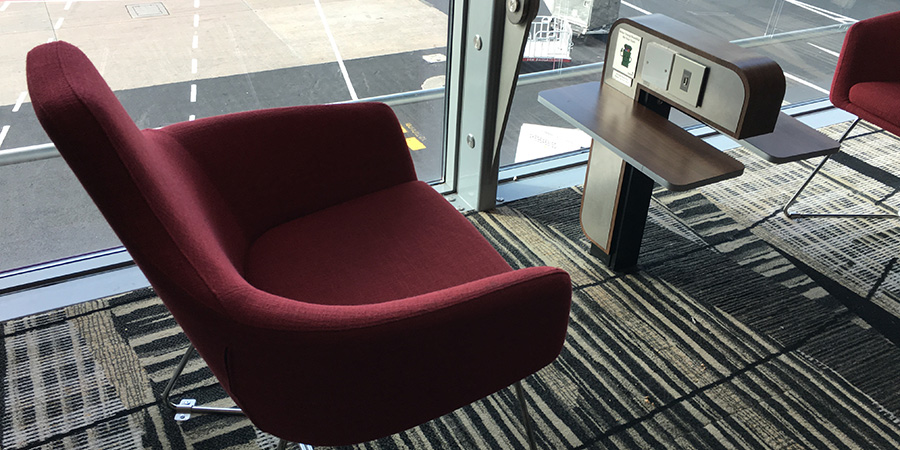 Passengers can load up on juice for their various electronic devices at these comfortable charging stations while waiting for their flights.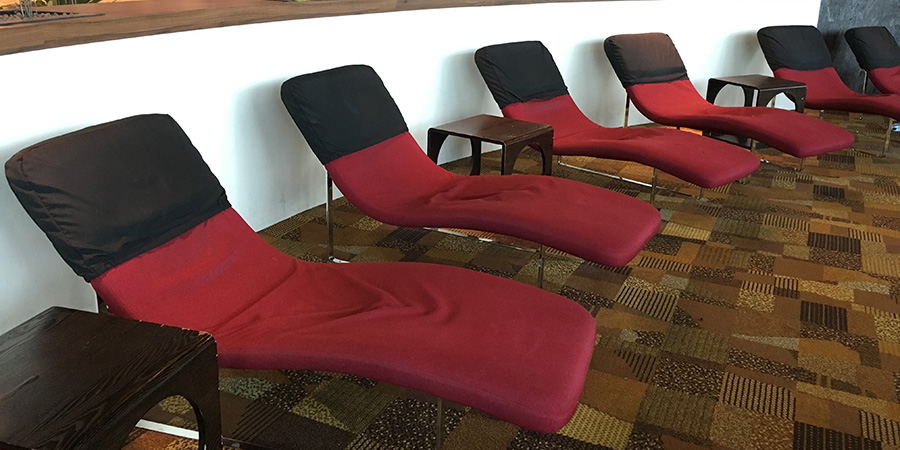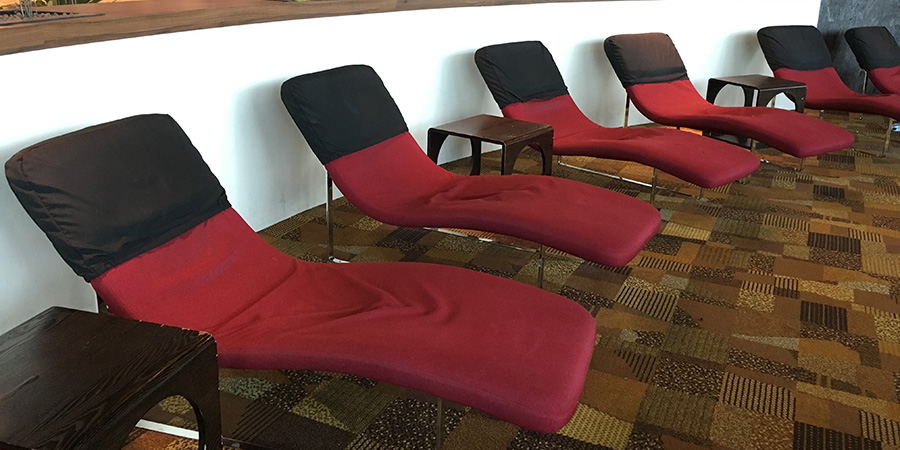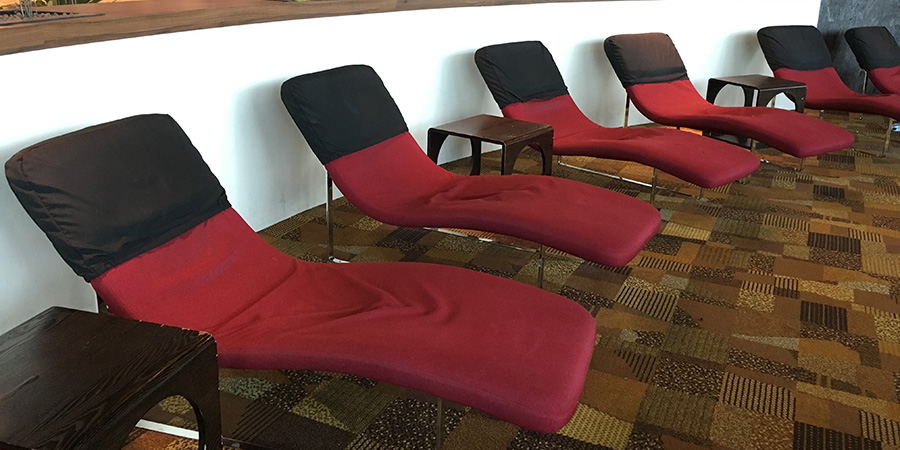 Ergonomic chairs at one of the many snooze lounges scattered across the three terminals provide a quiet resting area for passengers needing to catch some winks.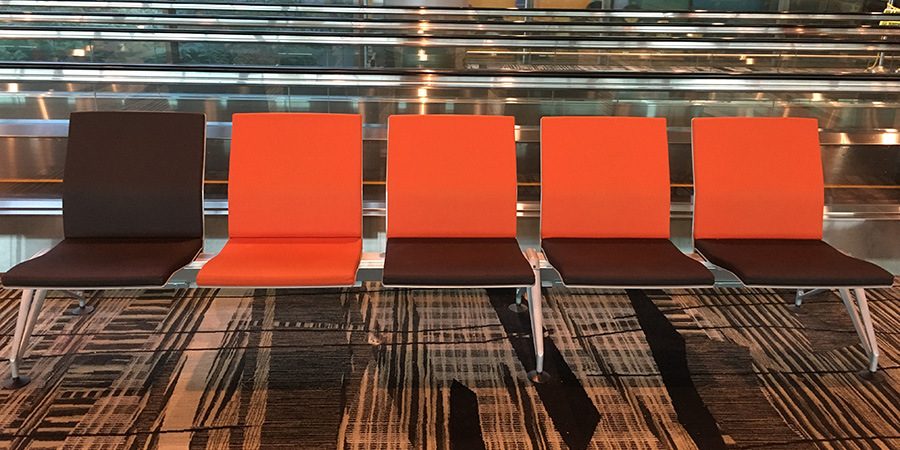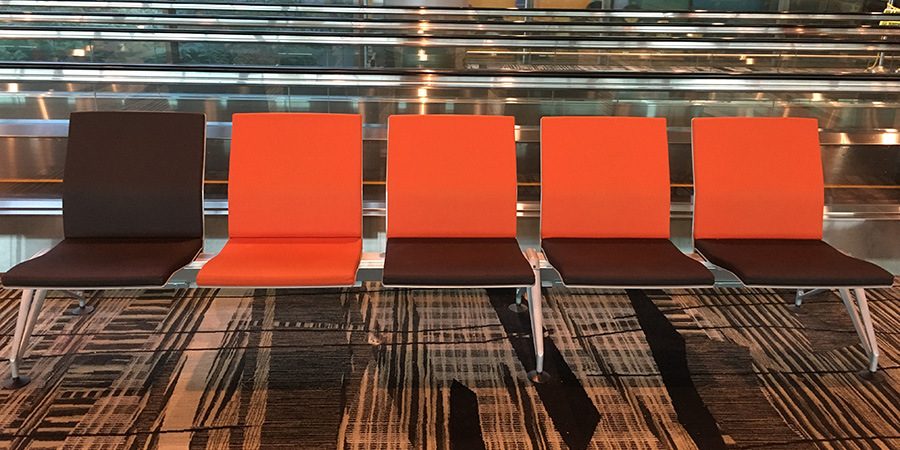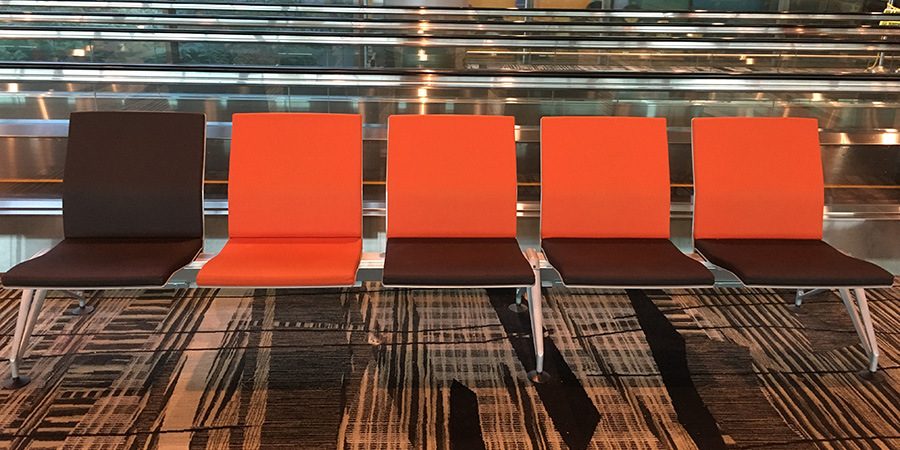 These seats along the finger piers come without arm rests to cater to passengers with hand carry luggage.
Altering human behaviour
While meeting the needs of passengers is important, the layout of chairs in the terminals is carefully planned to influence a passenger's behaviour. For example, no seats will be placed in high-traffic areas like the shopping alleys to ensure the passageway remains clear. Chairs in public areas are also equipped with arm rests to deter people from lying across the whole row. And ever wondered why the chairs at computer terminals don't have a backrest? It's actually a subtle way to encourage passengers to give others a chance to use the computers.
Tested at the highest level
The criteria for the selection of chairs seems like an endless list, but safety and durability take priority. Seat testing is serious business at Changi Airport, as the CEO himself has tested each type of chair in the terminals before they are deployed.
"Our senior management conducts a 'bum test' where they try all the shortlisted chairs before reaching a consensus on the best seats for our passengers," explains Mr Ho.
With more than 55 million passengers passing through the airport in 2015 alone, the seats at Changi not only have to be comfortable, they also need to be able to withstand the test of time.
All seat fabrics are put through the Martindale rub test – a test to ensure material durability – and have to withstand at least 50,000 rubs. Materials are also anti-stain and toxic-free, and have colour fasteners to ensure passengers' clothes are protected when they enjoy the seats.
Future Plans
While internet kiosks were once popular, travellers today prefer using their personal devices, which means there is a higher demand for charging points.
Mr Ho says, "To cater to the needs of today's travellers, we will be installing a lot more charging points in T4."
The new terminal, which will be launched in the second half of 2017, will feature some unique and unconventional chairs. "We have new chair designs and layouts planned for T4, which I believe will truly enhance the Changi Experience," he says.