Passengers save time with more efficient processes at Changi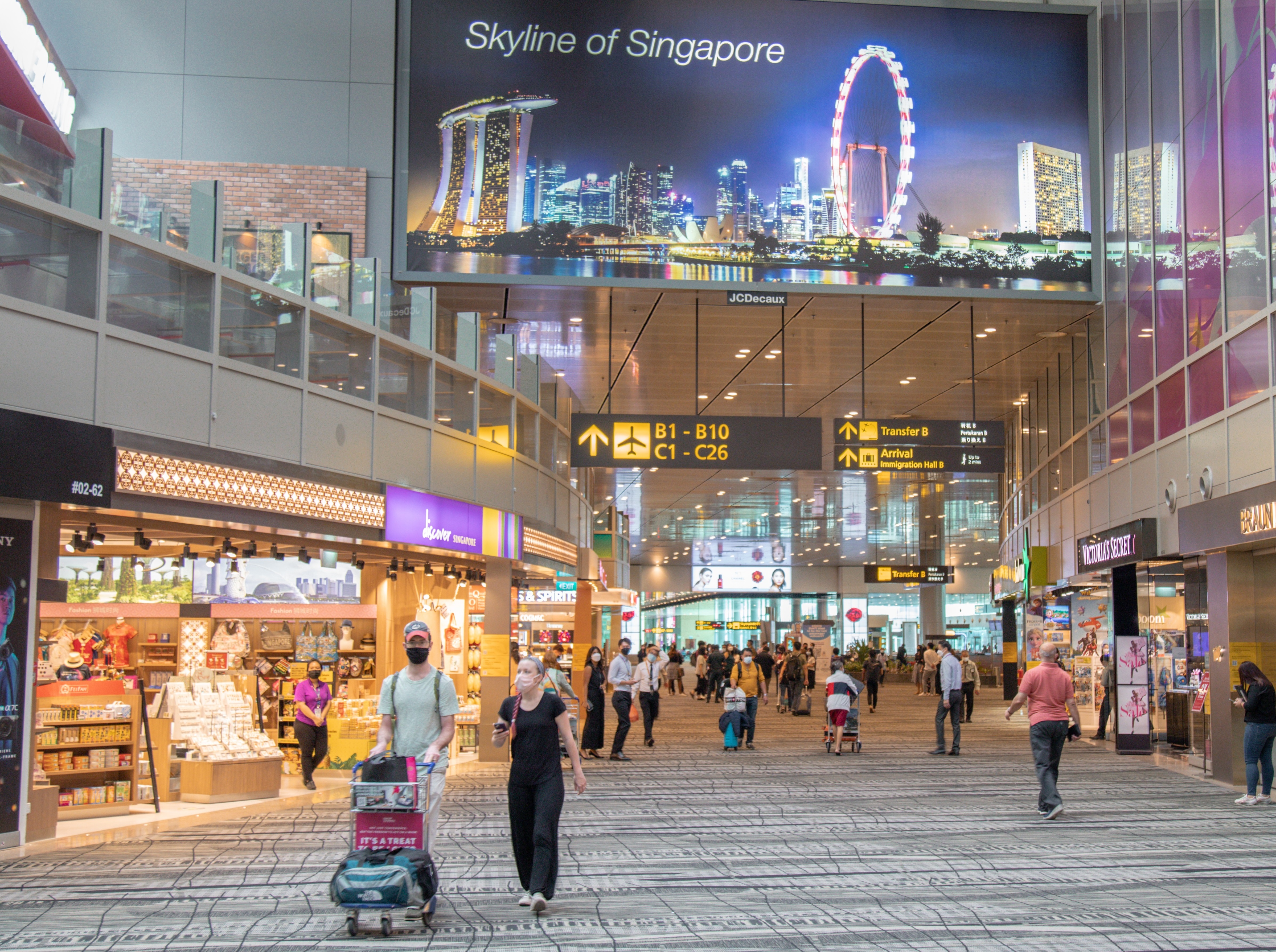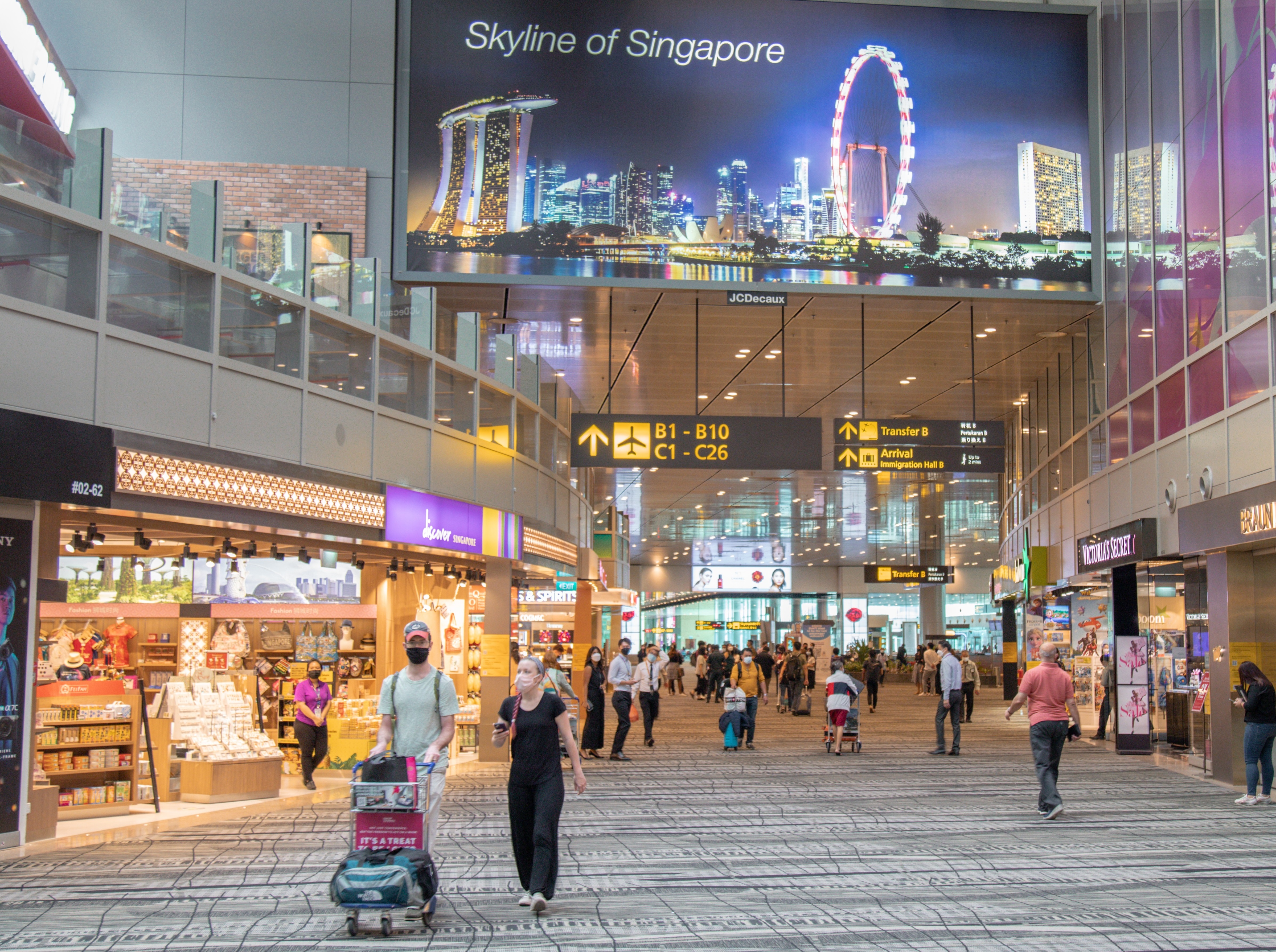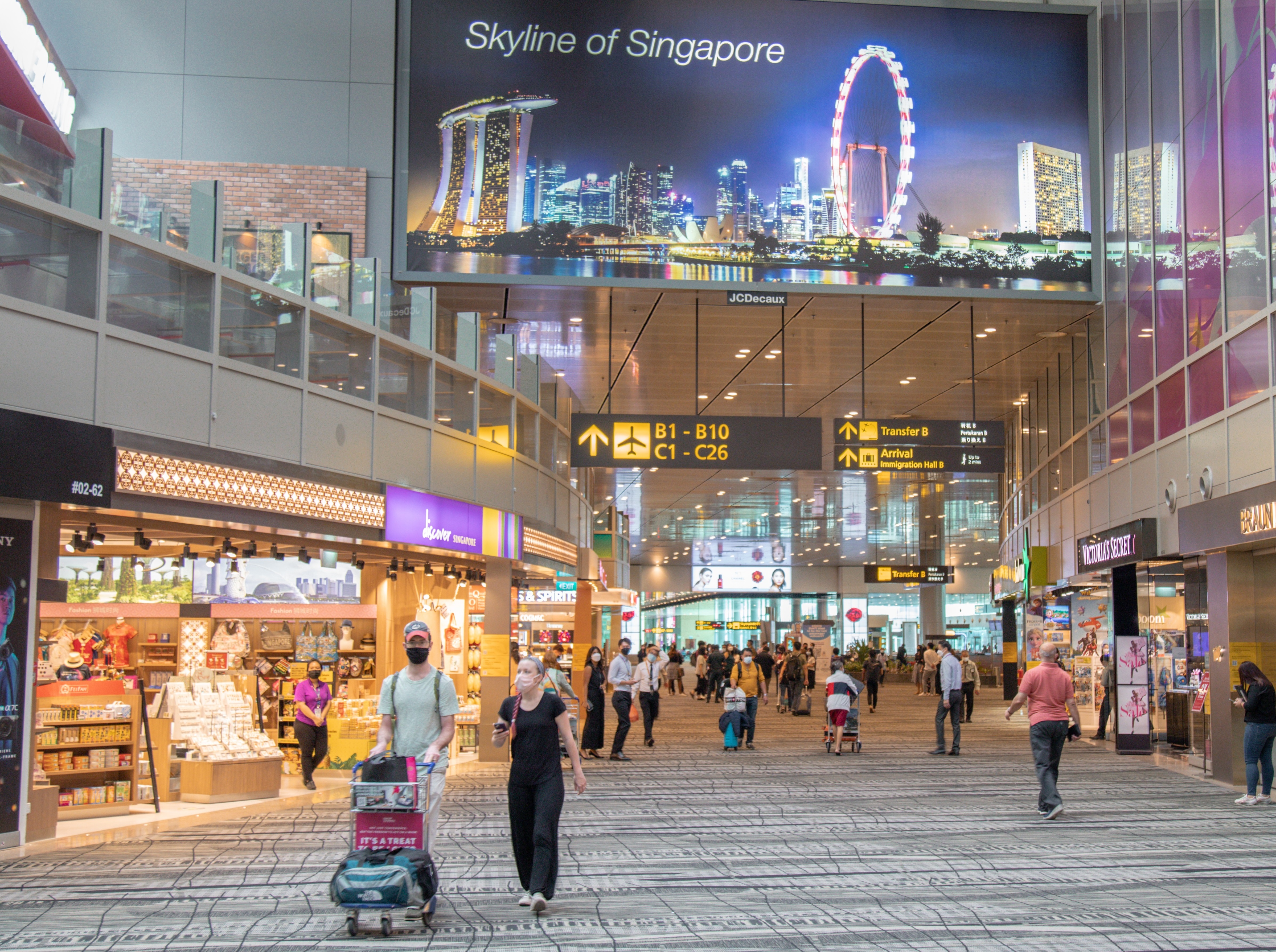 Flying today?
Ever wondered why the time it takes to check in and go through immigration at different airports varies?
For a clue, passengers can look at what they've packed.
As the world lives with Covid-19, some 'packing essentials' would include documents such as vaccination or health certificates, which are required by some destinations for border control.
Verifying that a passenger has the right documents might add minutes to the time it takes to check-in for a flight at different airports. This is on top of verifying regular travel documents like visas and tickets.
Unknown to many who fly from Changi, the airport community is constantly working on ways to shave minutes off the time for the entire passenger journey.
This is so that passengers can focus on the important things such as enjoying their travel experience at Changi, dining at some of the best airport restaurants, picking up that special gift before the flight, and breezing through it all stress-free and relaxed.
It is this passion to put passengers at the heart of everything that Changi Airport Group has been honoured recently for efficiency excellence by Vancouver-based Air Transport Research Society in a global benchmarking study.
Travellers will be able to see Changi's singular focus on passenger experience and efficiency in practical application the moment they step into the airport.
Never too early to check-in early

Most airline check-in counters open at least two hours before a flight departs.
Rather than wait, passengers flying on selected airlines at Changi can take full control of their depart experience by heading to Jewel Changi Airport's Early Check-in Lounge.
Travellers who can benefit most from this service are those who may have a flight later in the day but need to check out of their hotels around lunch time.
They can come early to Changi, head over to Jewel, complete their check-in and be free to enjoy Jewel and explore the terminal the rest of their time before their flight later on.
Travellers can do their last minute shopping at Jewel after checking in their bags at the Early Check-in Lounge.
Breeze through Changi with FAST check-in
For those who prefer to check in closer to flight time, many today are familiar with self-service check-in options. Changi's Fast And Seamless Travel or FAST system gives eligible passengers the choice of checking in themselves and at their own pace.
Once passengers reach the kiosk, it's just a few simple taps on the screen to complete the check-in process. Compared to using a manned counter, passengers can easily save half their usual check in time with Changi's FAST system. If passengers couple the FAST check-in with the full suite of self-service options, including bag-drop and automated immigration clearance, they can complete the entire departure process even faster.
After immigration, travellers will be wowed by the extensive range of shopping and dining delights in Changi's Departure Transit Halls, from luxury leather bags and limited-edition timepieces to the latest tech gadgets and that most huggable plushie.
So many shops, so little time
With so many options, how can a traveller enjoy everything?
As part of Changi's service DNA to positively surprise, travellers also have a way to shop 'efficiently' in Changi?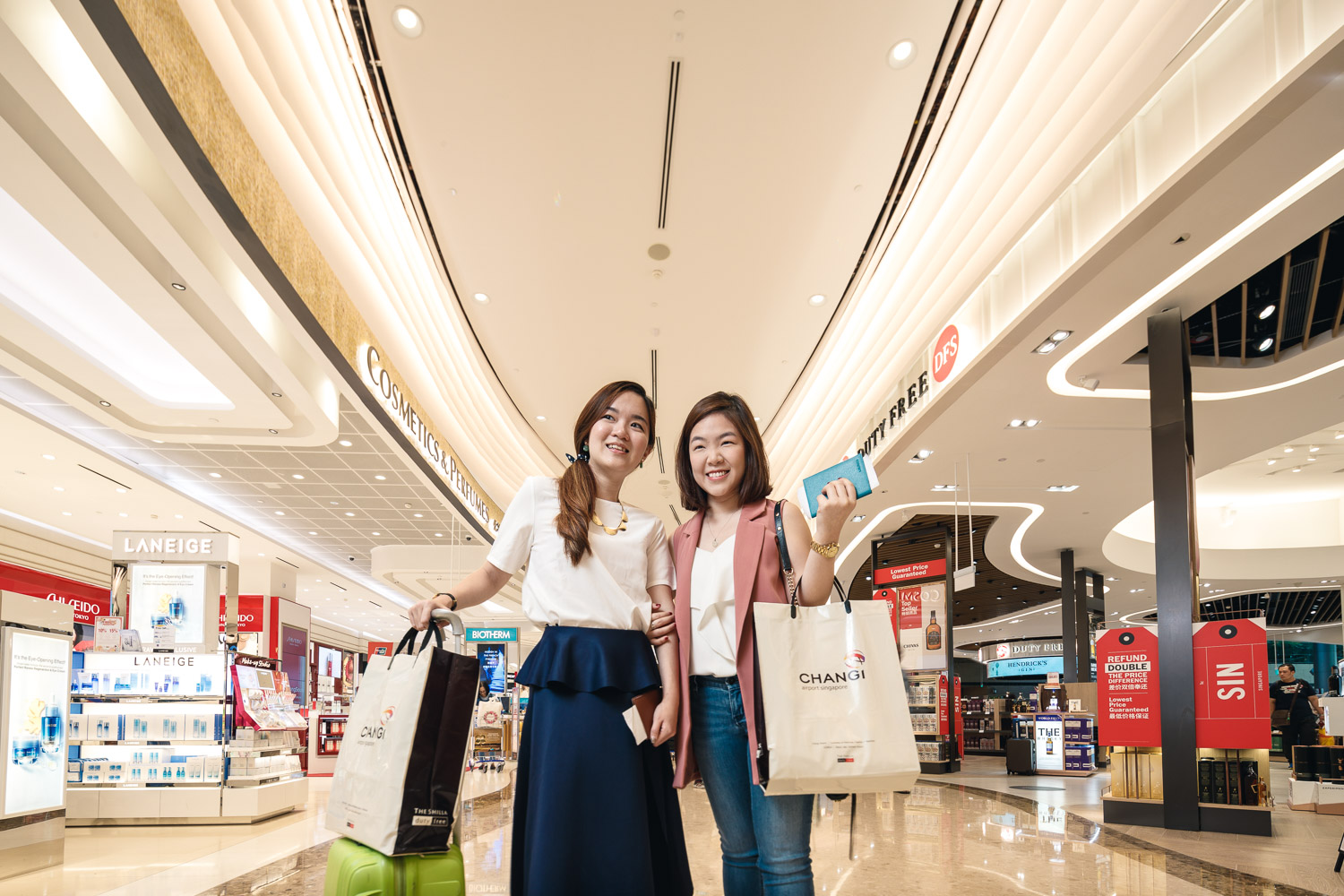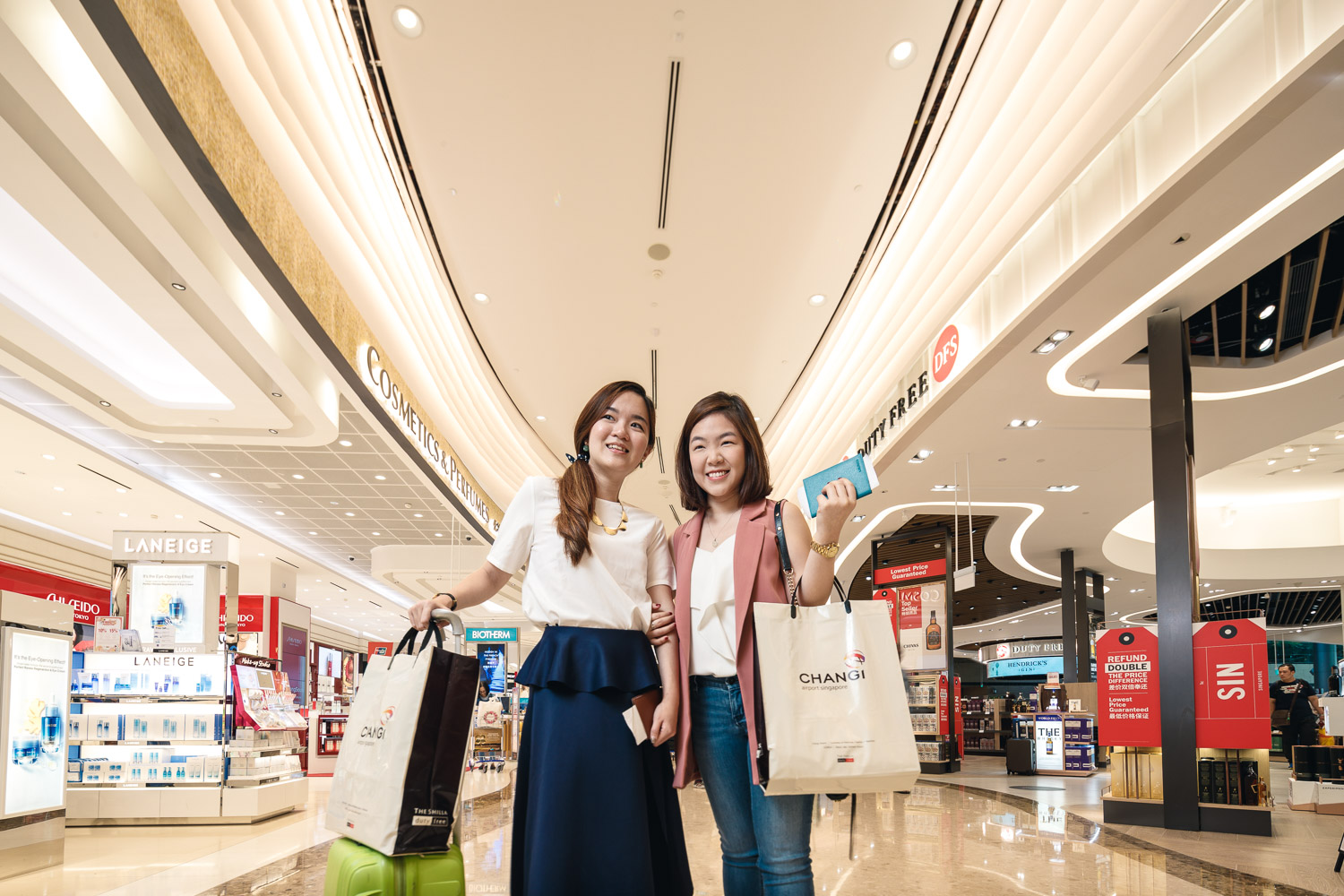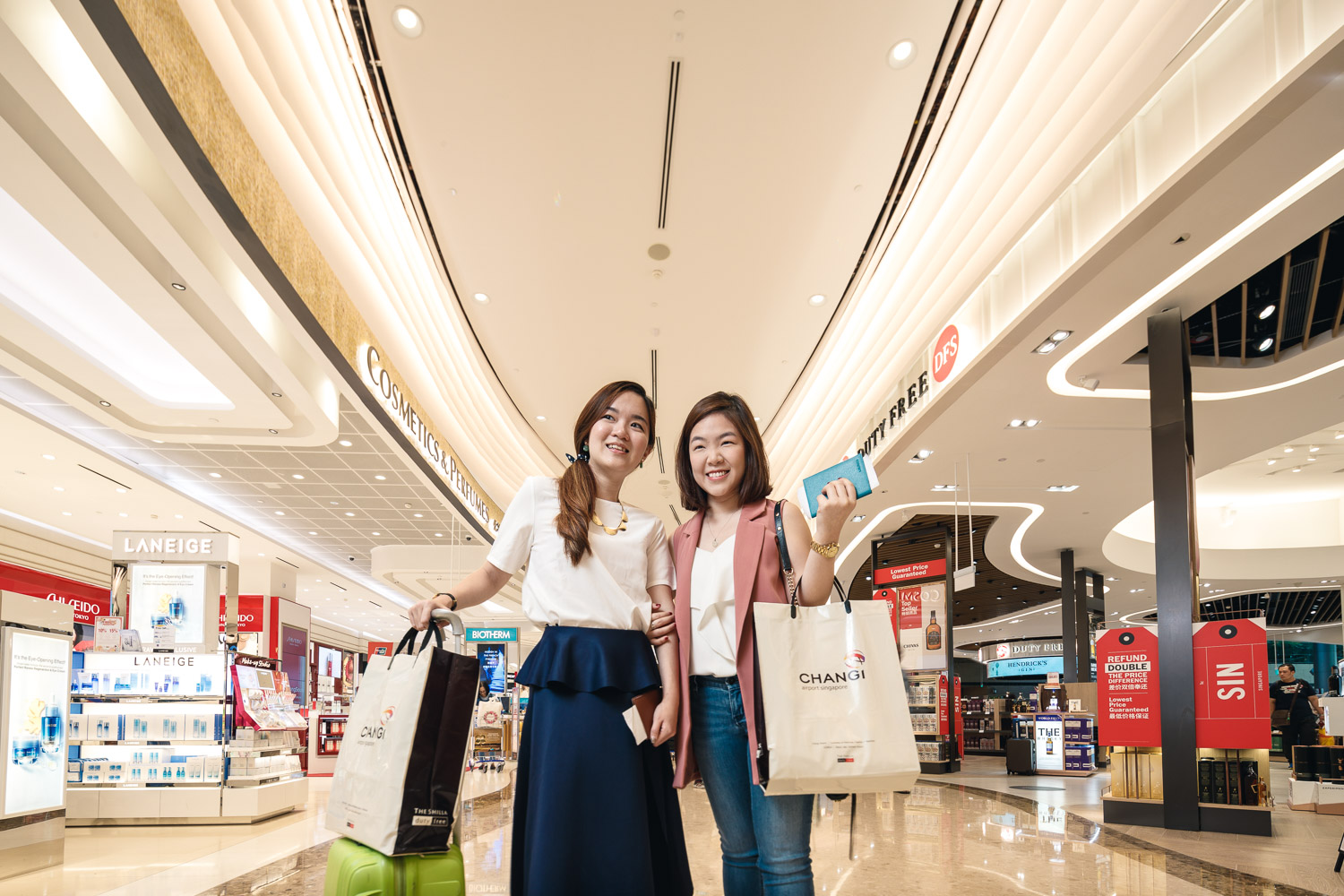 Started before Covid-19 struck, the Changi Shopping Concierge service is the go-to team to help you maximise your shopping experience at Changi. The Shopping Concierge team is clued-in on the latest trends and most popular luxury items from perfumes and leather bags to fashion and gifts.
For passengers flying from one terminal and really want that special luxury item that is only available in another terminal, just contact the Shopping Concierge with a simple WhatsApp message. The staff will connect with the traveller either via text or videocall. They just need to let the Shopping Concierge know what is on their shopping list and they will go pick it up. They will even arrange for payment to help passengers save more time.
With Terminals 2 and 4 reopening, inter-terminal shopping is going to get so much easier and faster for Changi's passengers. 
Beat the queue with ChangiQ
What started out as a Changi innovation to ensure safe distancing when travelling during the height of Covid-19 has produced a surprising double benefit.
ChangiQ gives passengers travelling on selected airlines a way to book check-in and pre-boarding screening queue slots on the iChangi app.
All you have to do to benefit from this time-saver is to add your flight details in the app to book a queue slot.
Once done, you just need to turn up at the gate holdroom at your scheduled time slot to make your way through, improving your boarding experience in a fast and efficient way.
Beside the efficiency, ChangiQ gives passengers more control over their travel journey – a slot can be booked even before reaching the airport – making the time in Changi all the more stress-free, leaving travellers with more time to enjoy and experience all that Changi has to offer.