FAST transformation @Changi Airport
Technology brings seamless travel with greater flexibility
As passengers check-in at Terminal 1 (T1) in recent months, they would have noticed that one end of the terminal is sporting a new look, with new check-in counters and burgandy-coloured carpets. They may also notice that there are new automated bag-drop machines at the Cathay Pacific Airways and AirAsia Group check-in rows located at the two ends of the terminals. With these new additions, the two airlines are leading a wave of Fast and Seamless Travel (FAST) transformation at Changi Airport. 
Since 2015, Changi Airport Group (CAG) has introduced self-service check-in options for users on a larger scale, where passengers can print boarding passes and bag tags on their own. Now, they can also check-in their luggage at the new automated bag-drop machines.  
These automated bag-drop machines are part of CAG's FAST initiative, which has seen the roll-out of automated check-in kiosks in Changi's terminals over the last two years. The automated bag-drop machines are the latest to join in the initiative, and are on a trial leading towards a full implementation at Terminal 4 (T4) when it opens in the second half of 2017. The trial enables CAG and its T4 airline partners to fine-tune the bag-drop machines and processes, as well as familiarise passengers with the new self-service option.  
The automated bag-drop machines at T4 will incorporate facial recognition technology, a first for Changi Airport. The data and passenger feedback that CAG collects from the trials will be used to enhance the user experience and operations of these new automated systems before they are introduced to more passengers. When fully implemented at T4, the technology eliminates the need for manual identity checks by staff as it enables the automation of processes and checks for the departure journey. This will improve productivity as check-in agents can be redeployed to take on other roles. For passengers, it will mean shorter queues and greater flexibility to check-in at their own convenience using the self-service check-in options, thereby enhancing their airport experience.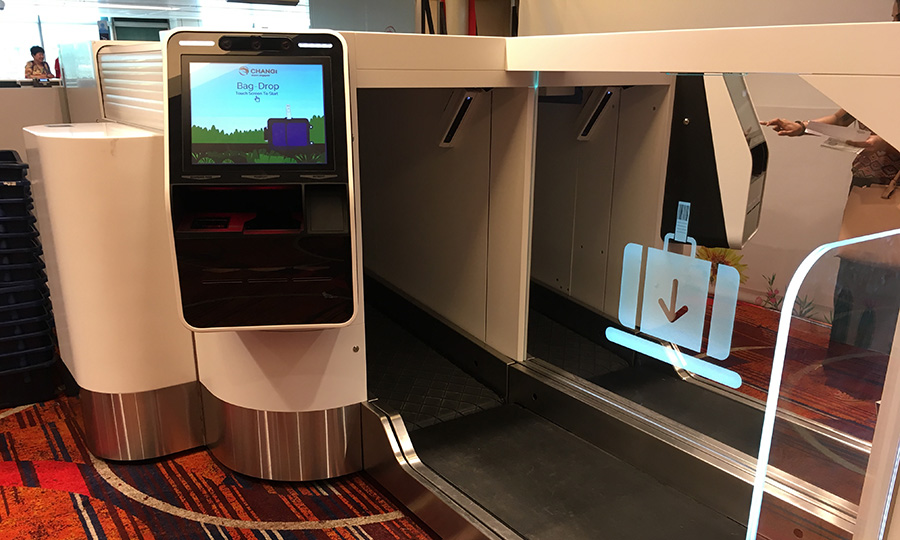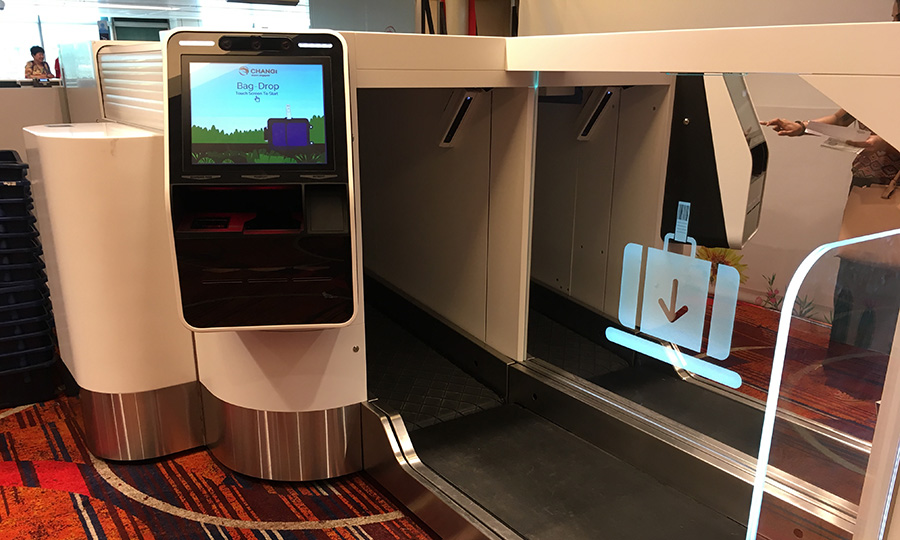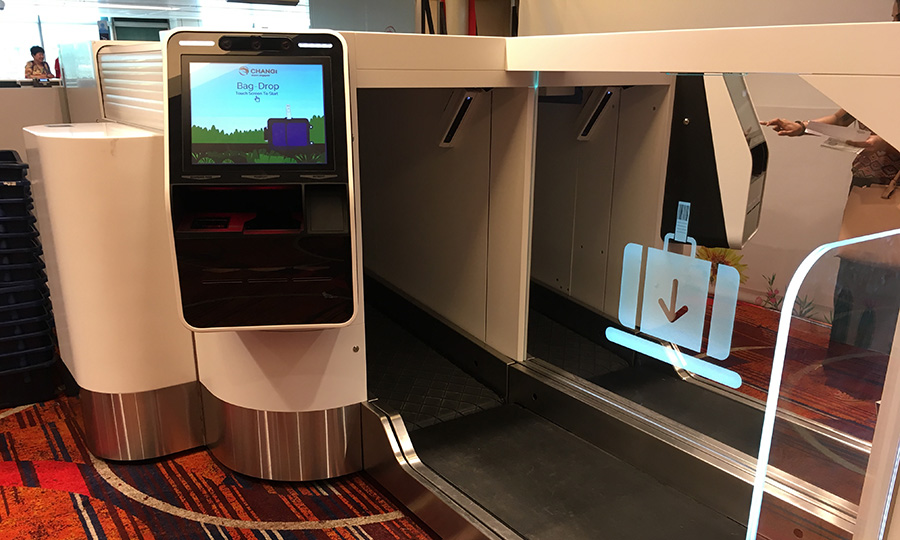 Passengers can deposit their luggage at these automated bag-drop machines on trial at T1 after self check-in.