Five things you never knew about Changi's trolleys
When passengers pass through an airport, the trolley is probably one of the last things that they pay attention to. At Changi, however, the airport understands that even such minute details are integral elements of the whole airport experience.
Having paid attention to this aspect, Changi Airport Group (CAG) has been working with its suppliers over the years to design and customise its trolleys to ensure a stress-free travel experience for its passengers.
1. A throwback to pre-2000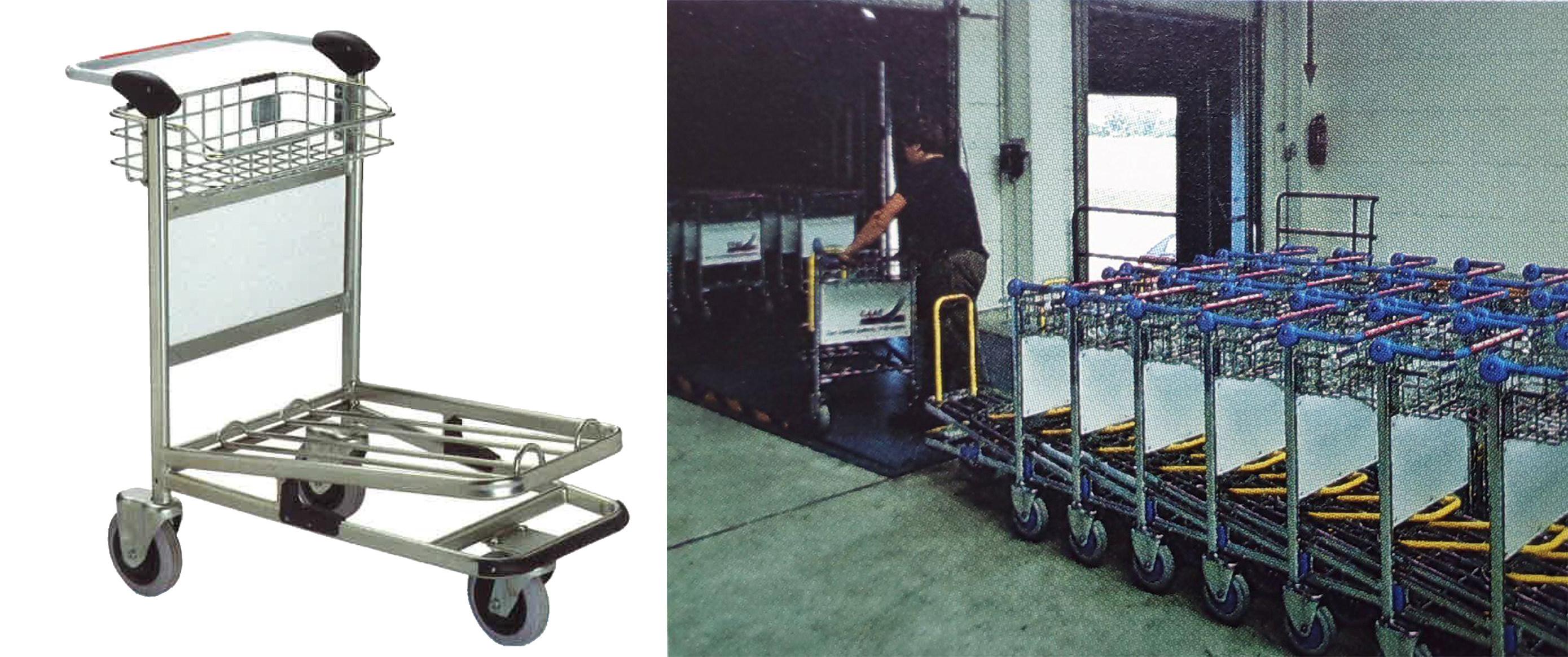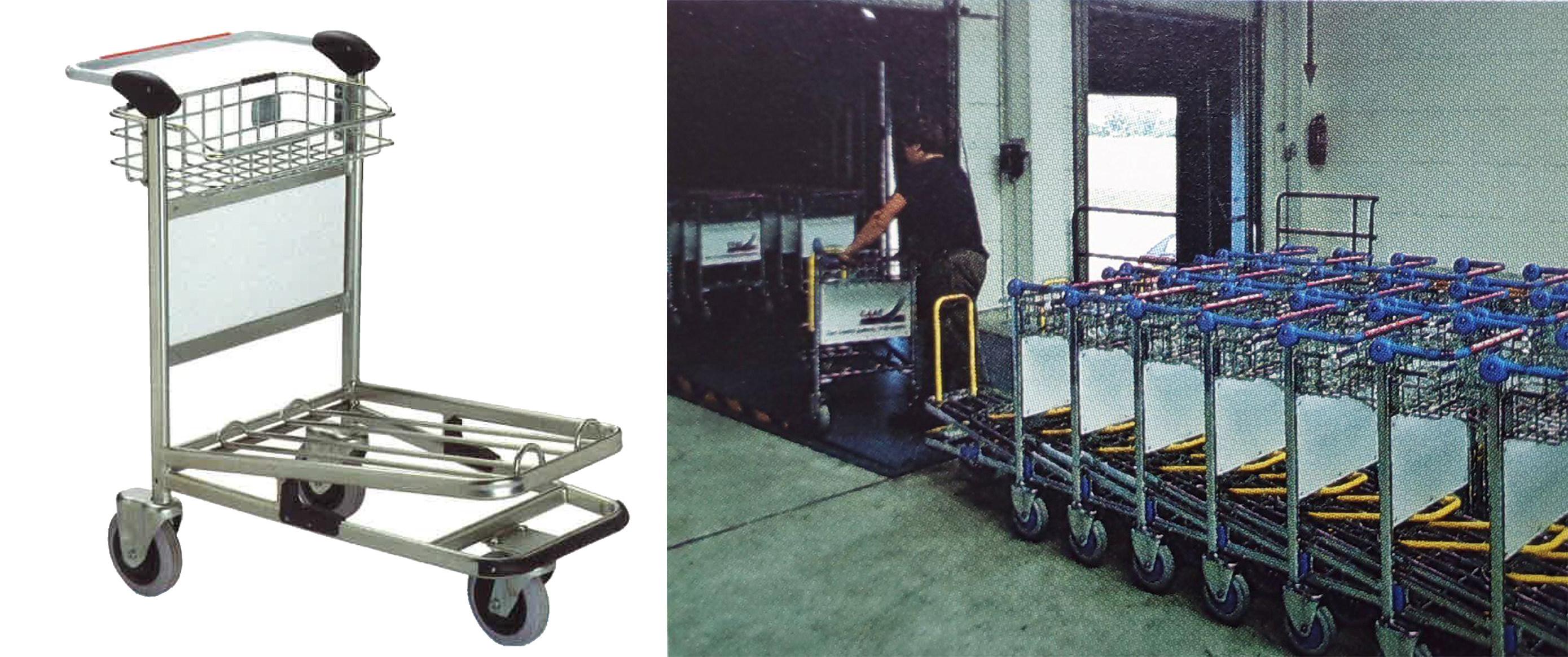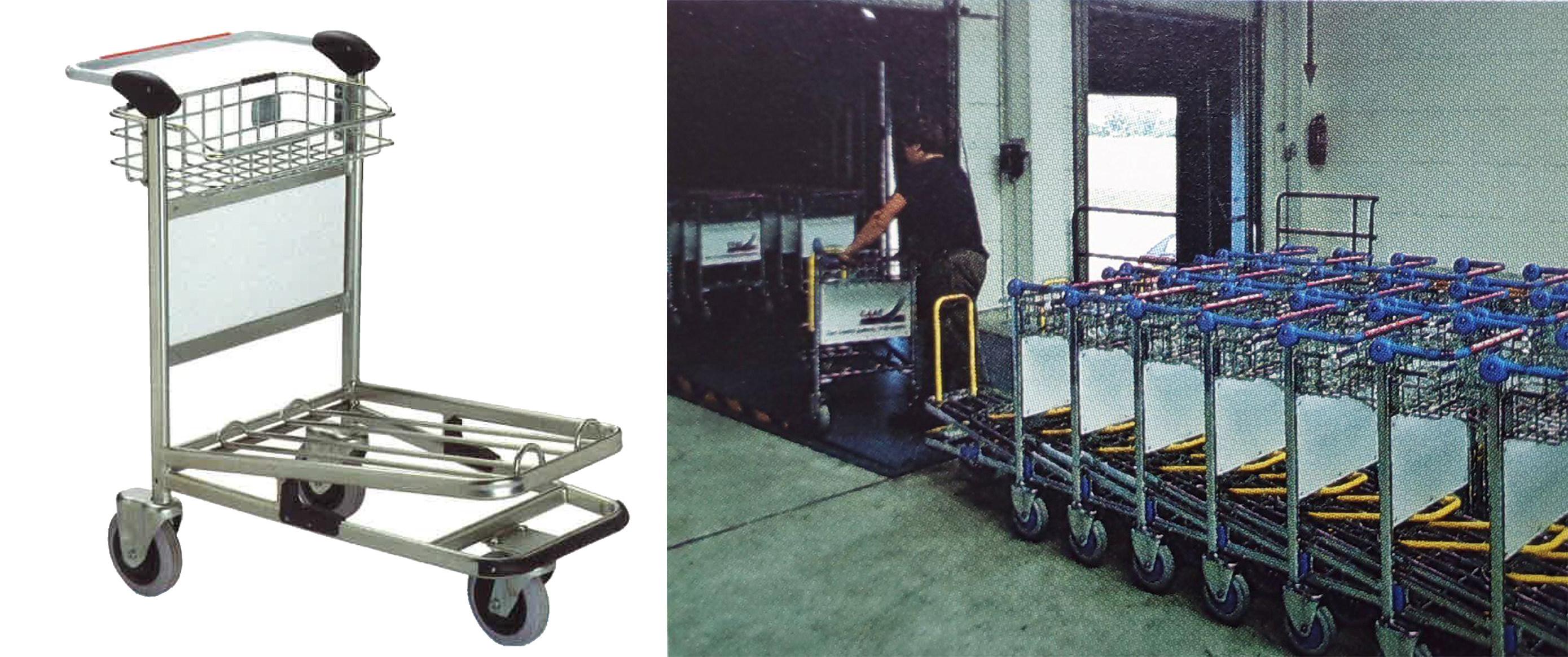 Trolleys used in Changi Airport in the 1990s
The first trolleys used in Changi Airport had a bulkier frame, as they were designed to handle the larger size luggages commonly used back then.
2. Introducing a new generation of trolleys post-2000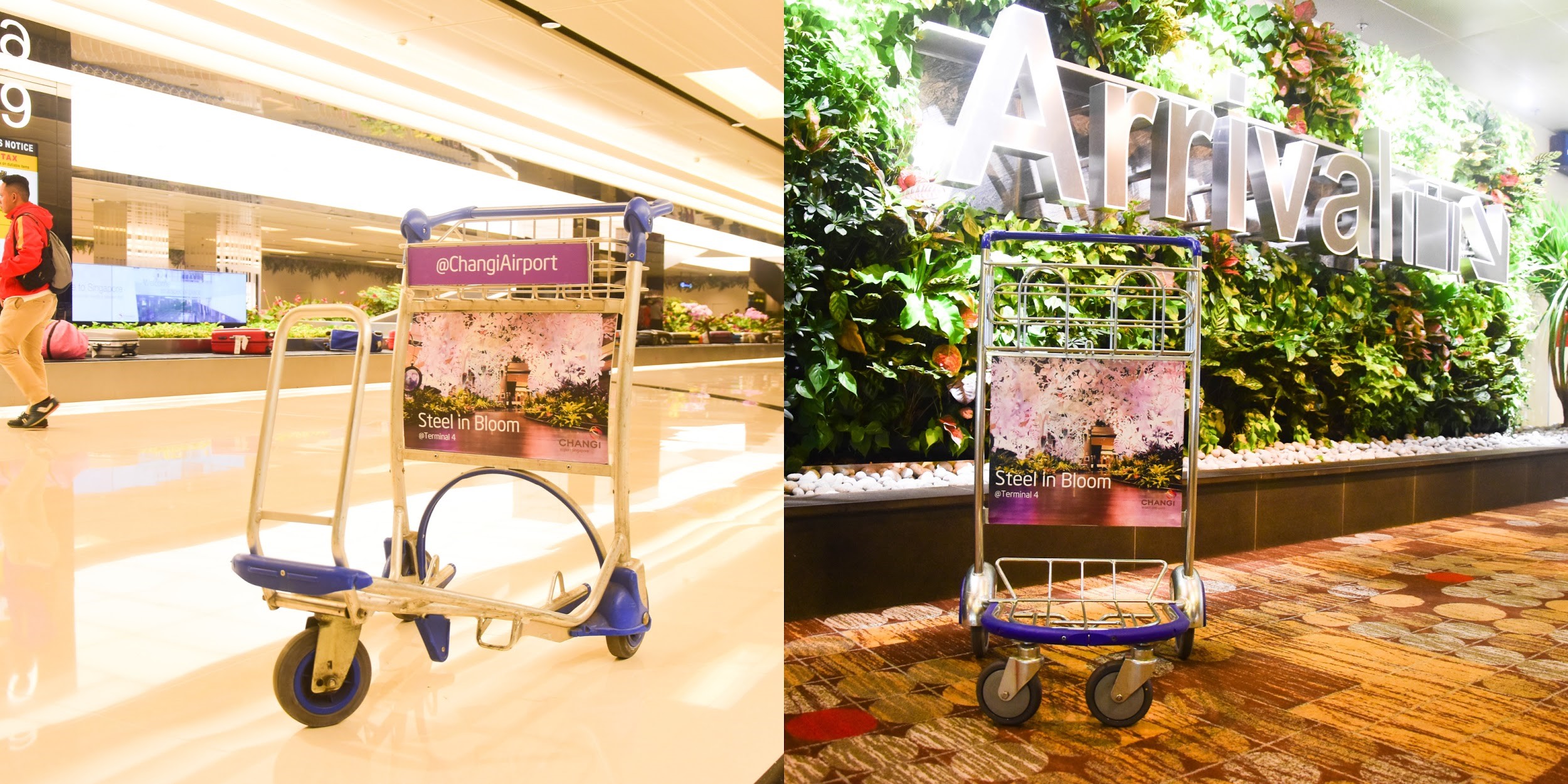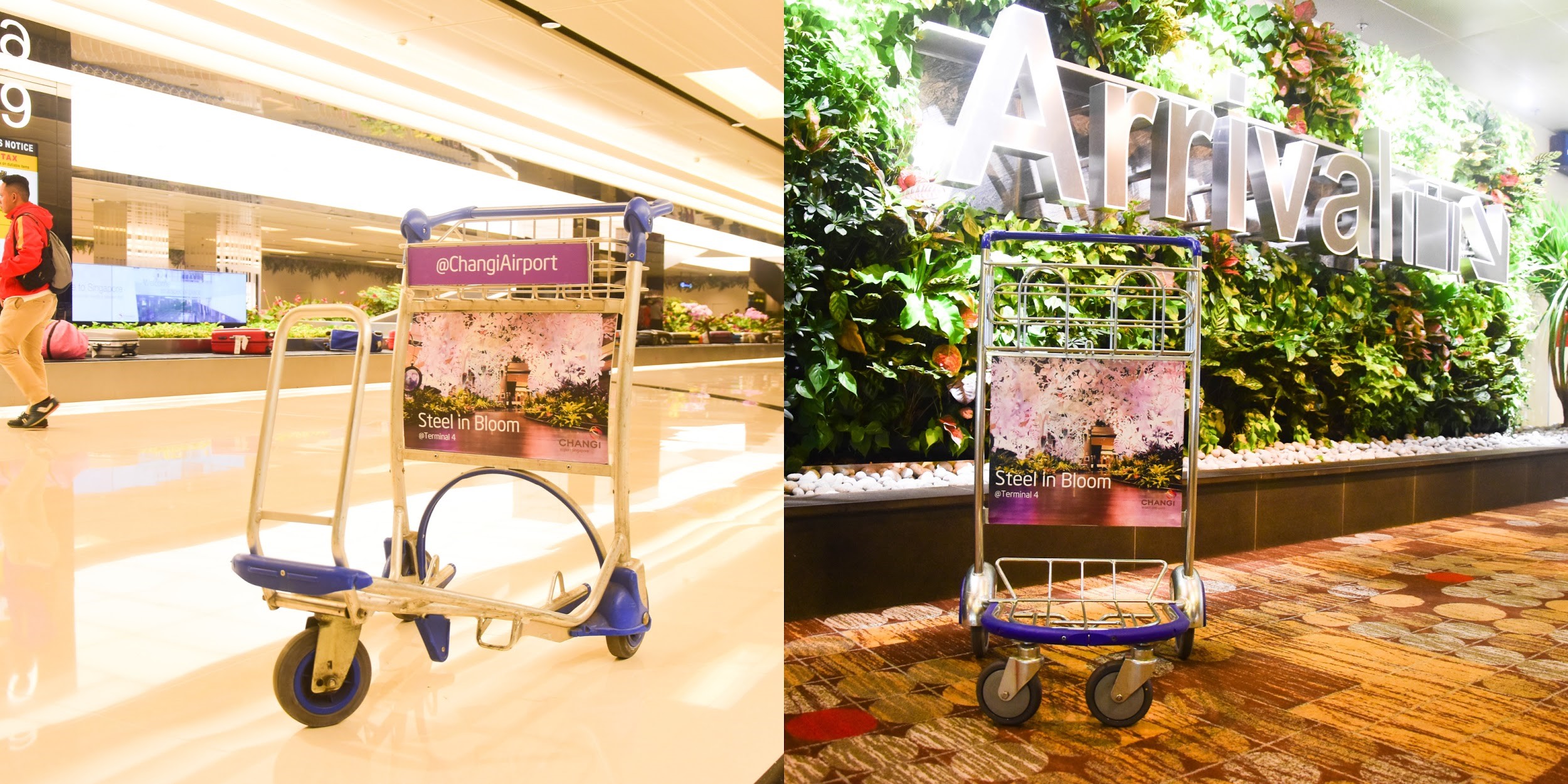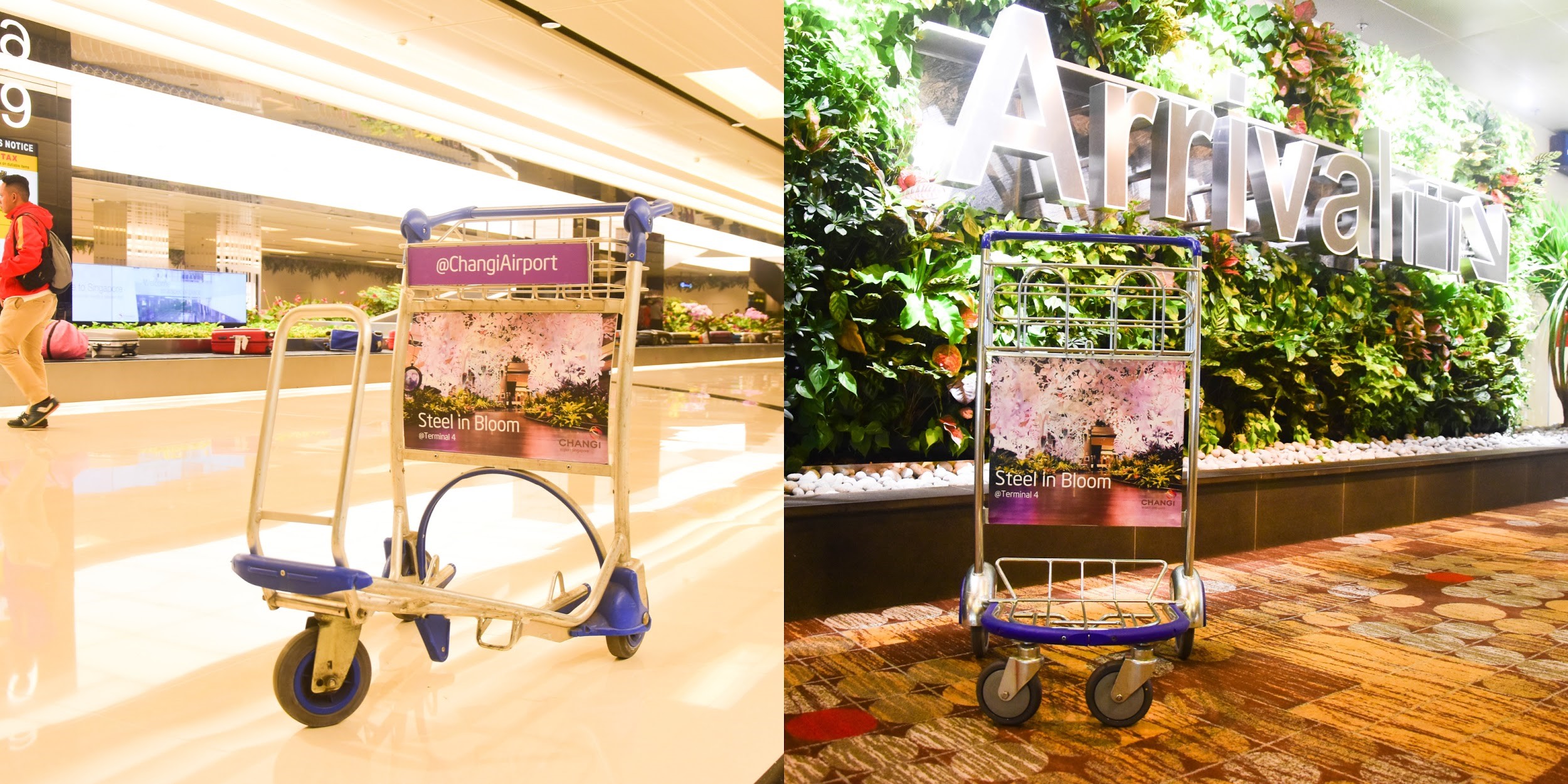 A comparison of the landside trolley (left) - built to handle heavier luggage vs the airside trolley (right) - designed to be more petite for easier manoeuvrability
The present fleet of more than 10,000 trolleys are made of aluminium alloy, same as the type used to construct aeroplanes, making it light yet resistant. As aluminum does not rust, trolleys can be refreshed periodically by simply sanding the frame, after which they will look good as new.
3. Introducing the "Changi Model"
With the drive for continuous improvement, CAG gathered feedback from visitors and passengers over the years, on how trolley usage is a central component of passengers' airport experience, and has sought to modify its trolleys through proactive collaborations with its trolley suppliers.
The result is the birth of the "Changi Model", a design that is exclusive to Changi Airport. Landside trolleys are fitted with curved boards to improve durability and passenger experience - allowing more space for passengers to walk when pushing the trolleys.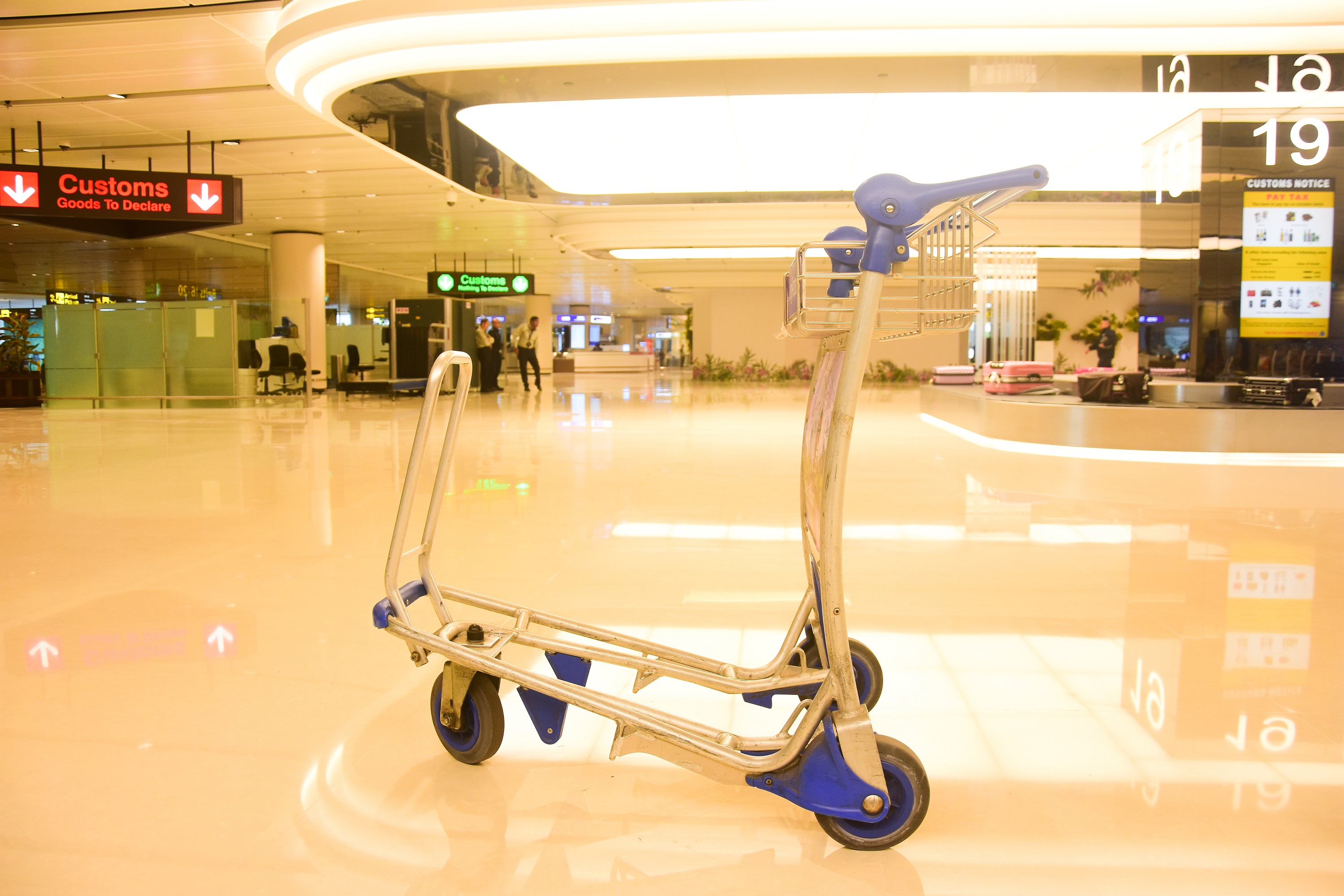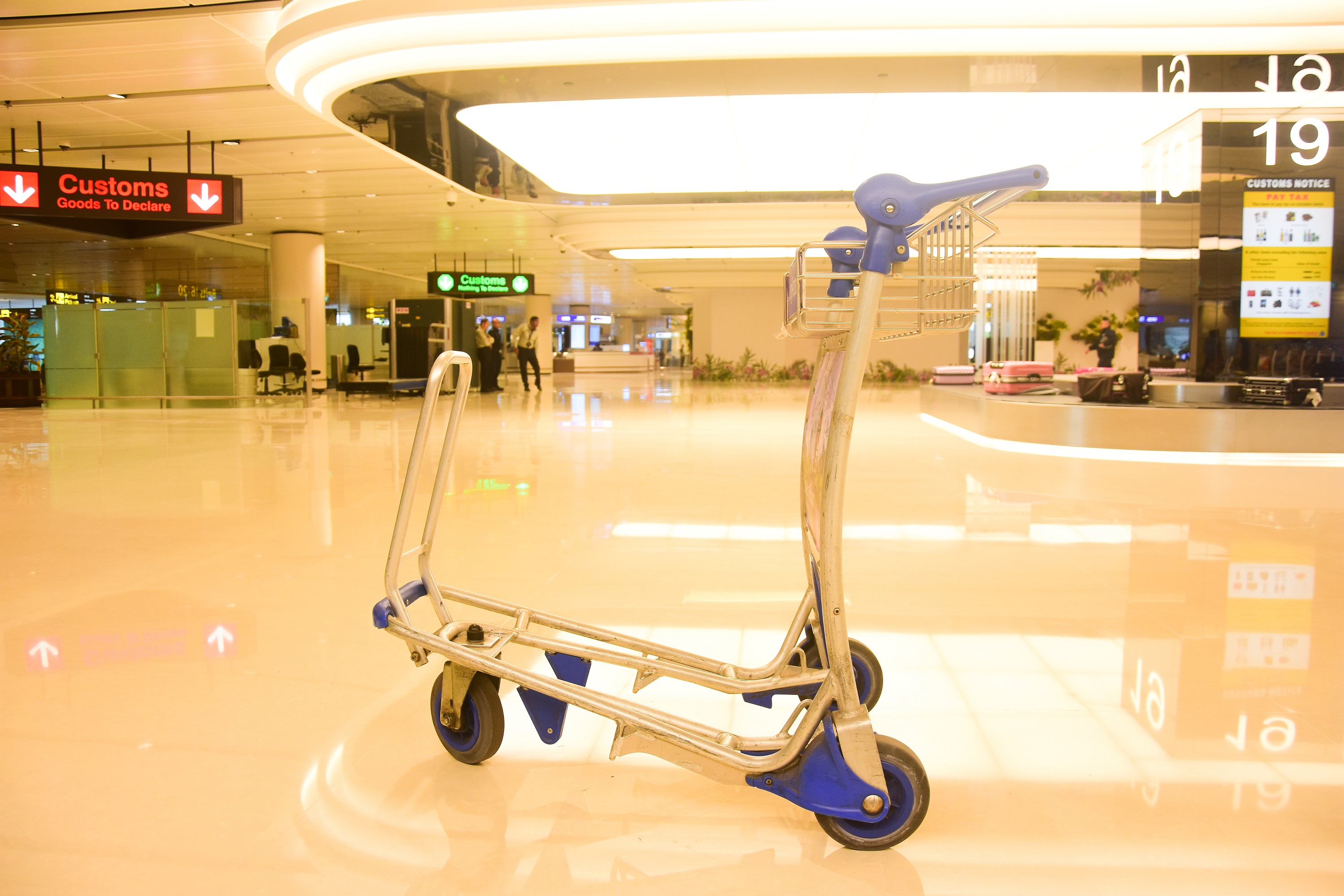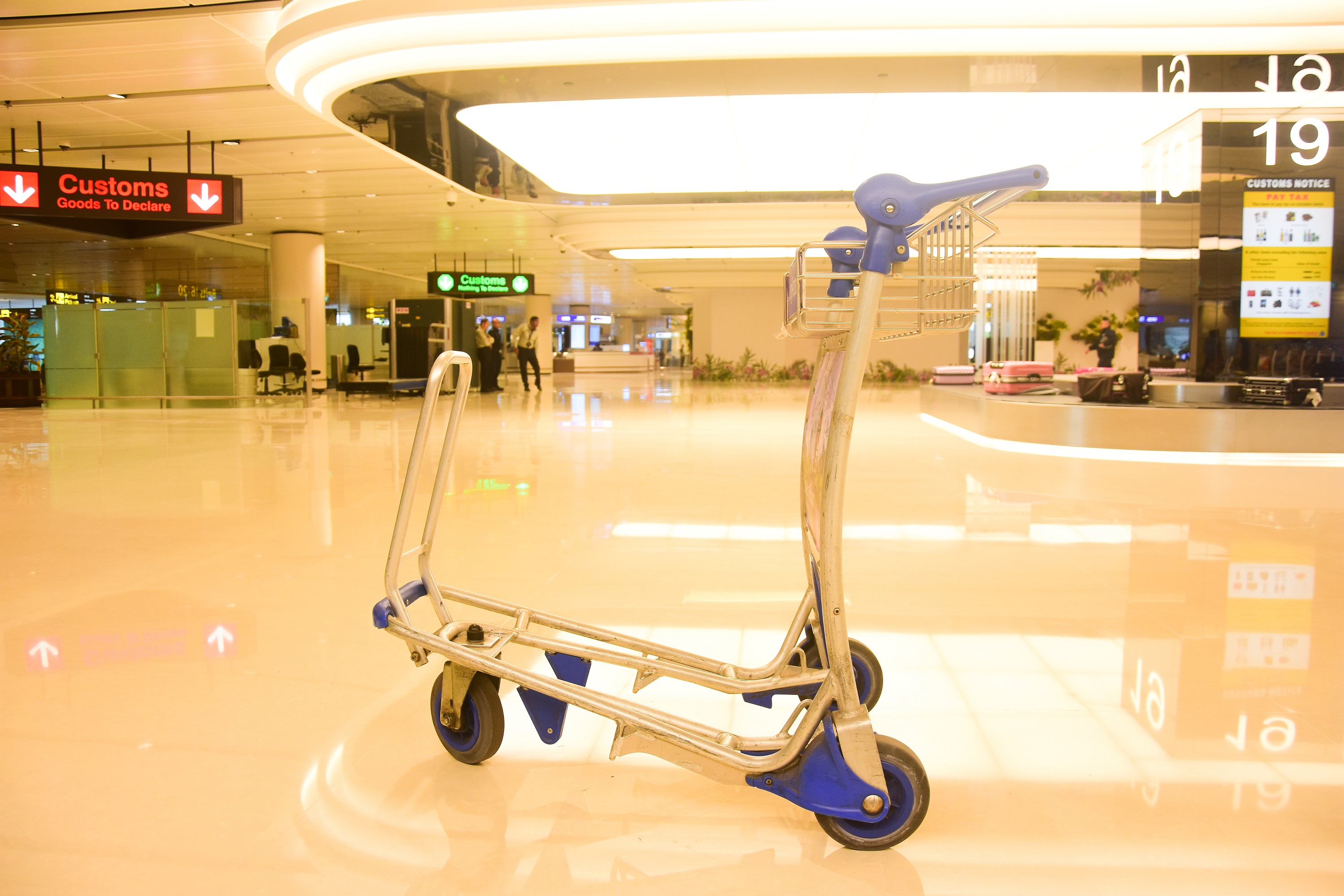 Side view of a landside trolley showing off its sleek curves
4. Adding the "Changi Touch"
Airside trolleys are also customised for ease of use on carpeted floors, as most of the transit areas of Changi Airport is carpeted. Besides using lighter materials for airside trolleys, special conductive materials are also fitted on their wheels, helping to earth the static charges that build up as the trolley moves along carpeted floor, preventing static shocks to the passenger.
5. Adding enhanced safety features
As passenger traffic continues to grow at Changi, safety becomes an increasingly important priority. To avoid any incidents of trolleys on inclined travellators, especially in the event that they are overloaded, CAG has installed digital advisories warning against the overloading of trolleys. CAG is also trialling methods to further improve the braking mechanism on its trolleys, so as to enhance the safety of all its passengers.
For a light-hearted look at how our trolleys journey across Changi's terminals and attractions, watch the adventure of Bob the Trolley, in a short animated video below.