Integrating nature to boost Changi's dining experience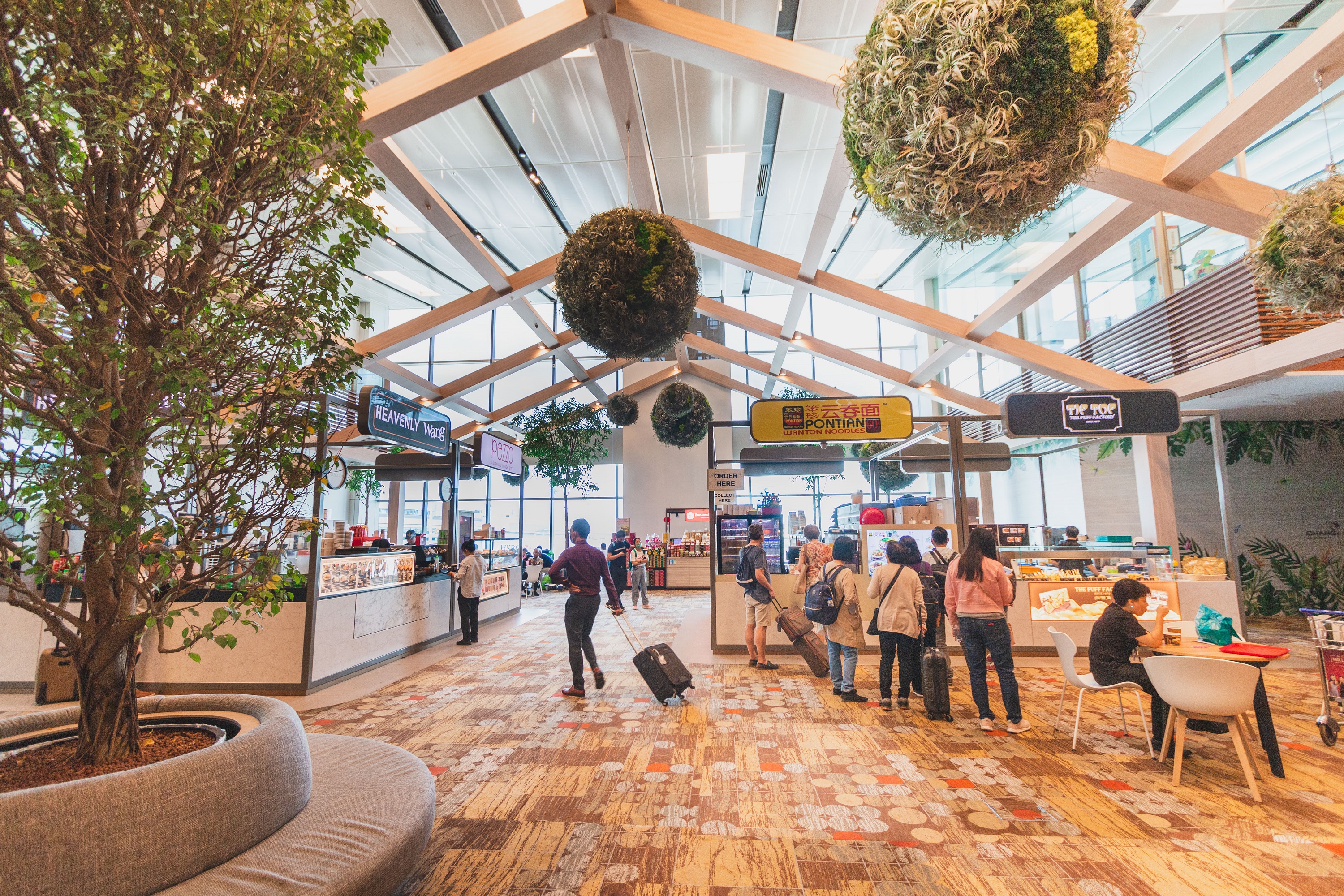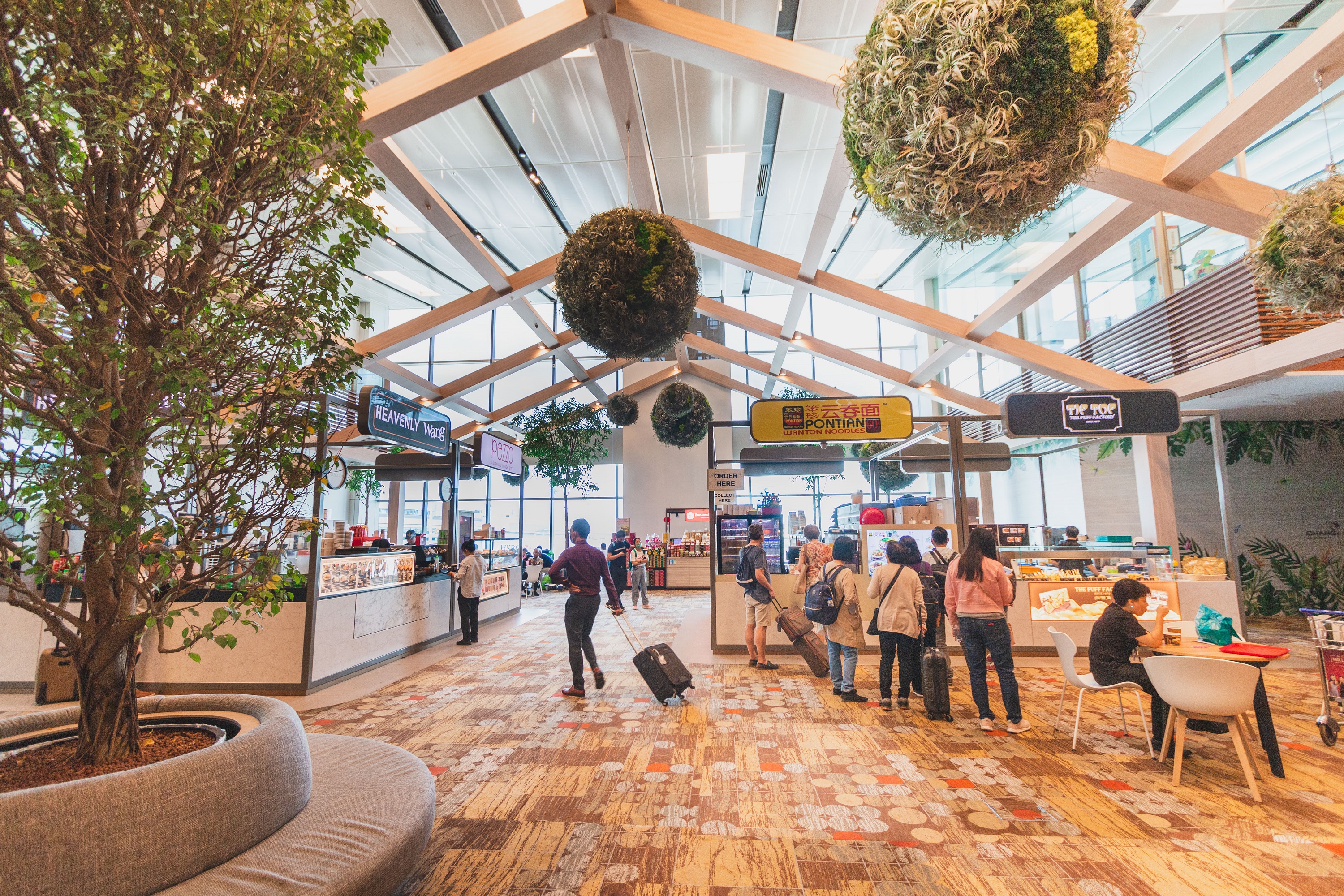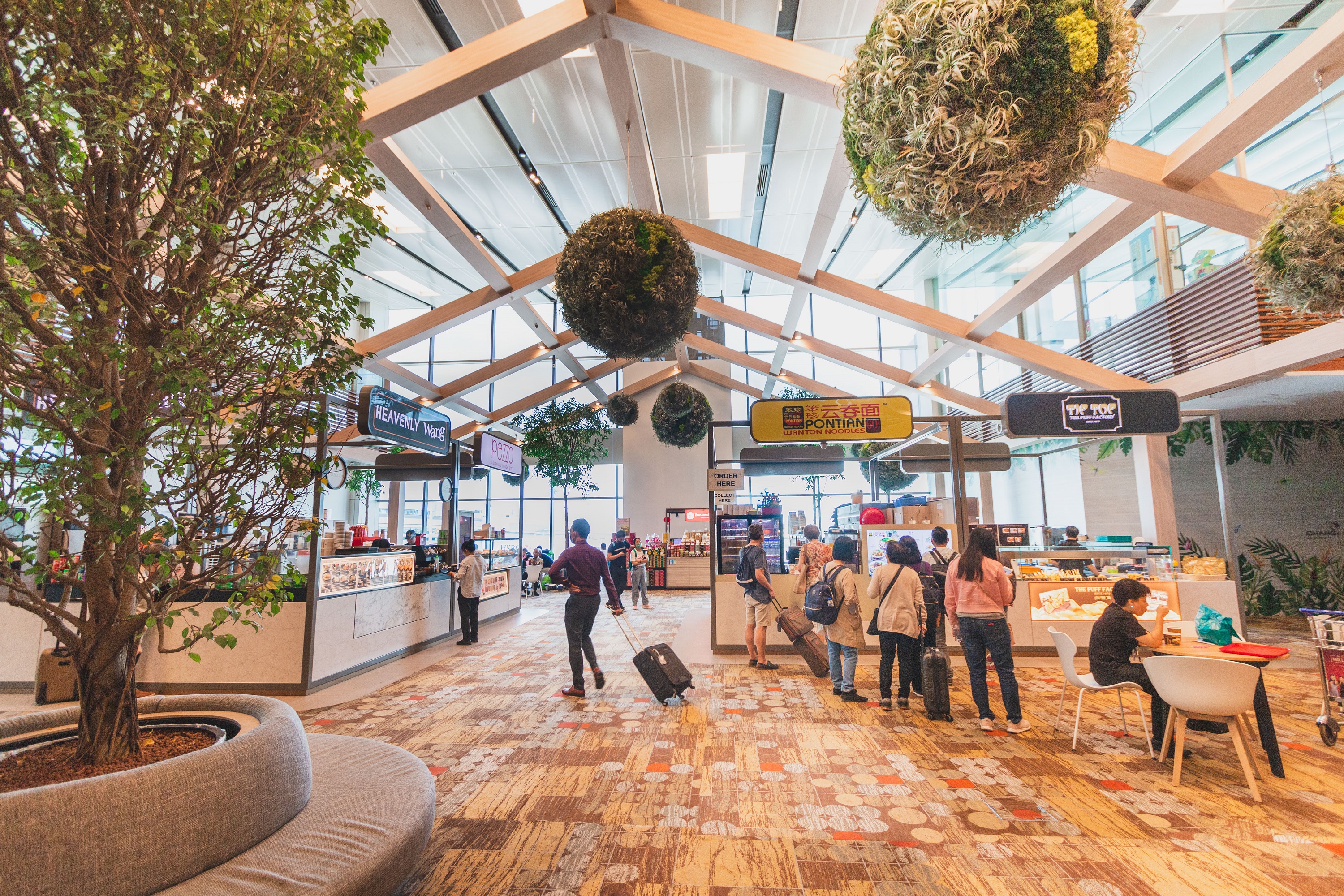 A passenger's airport experience can get a boost if there is an accompanying line-up of exciting shopping and dining options. To meet changing consumer needs and expectations, the role of retail at Changi Airport evolves beyond ensuring an attractive retail mix. It also requires Changi to constantly innovate and bring in fresh concepts to deliver the best retail experience.
One example is the newly revamped quick bites area in Terminal 1's Departure Transit Hall. The area has been given a refreshed new look in a recent improvement to better serve passengers.
Space redesign
The main objective of the revamp was to increase the food & beverage (F&B) area, to offer passengers more options and seats. As the existing layout does not have sufficient room for expansion, there was a need to redesign a larger space.
After studying the surroundings and passenger flow, a suitable space was identified. Redesigning the selected space and reconfiguring the current layout both enlarged the F&B area, as well as gave the adjacent retail stores more visibility from the main shopping street. 
Spanning a period of six months, renovation works have recently been completed. With the repositioning of retail outlets in the area, the F&B offerings were relocated, and more than 40% seating capacity was added. The refurbished space welcomes passengers with a wider walkway, leading seamlessly to the cluster of retail shops, F&B kiosks and cafes. 
New dining experience, integrated with nature
With its ability to soothe the stress of travelling, nature is a key design element that was added to the whole revamped area. Designed with a garden theme, the refreshed F&B zone features various species of fig trees native to this region, as well as large hanging topiary spheres made up of a variety of air plants and mosses. 
 A series of hanging topiary balls make for unique ceiling centerpieces at the revamped dining area
Making full use of the high ceiling, the pitched timber roof frame added a unique touch, segregating the main seating area from an otherwise open space. Mimicking an outdoor dining experience in an indoor environment, passengers can enjoy plenty of natural light and a stunning view of planes across the tarmac.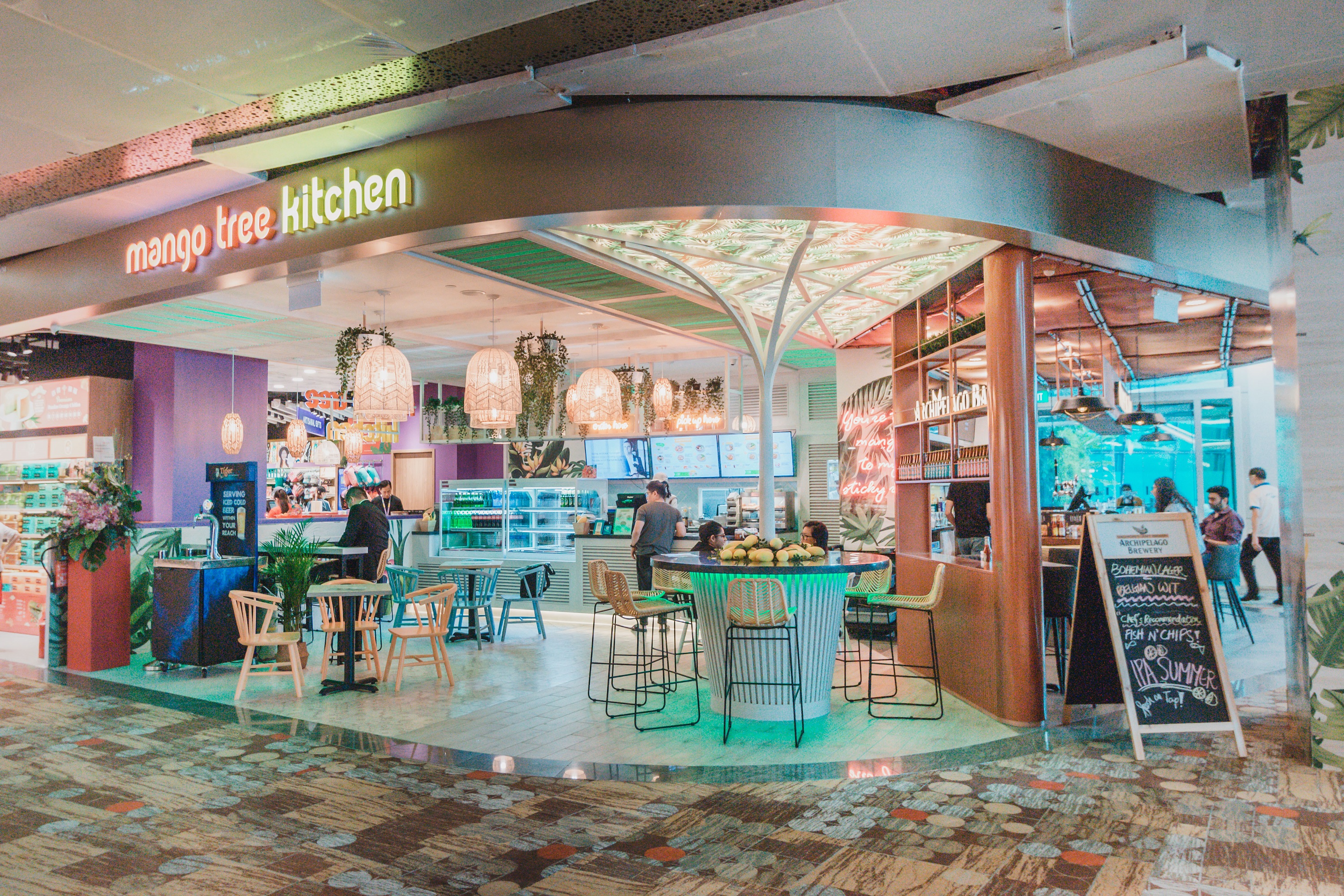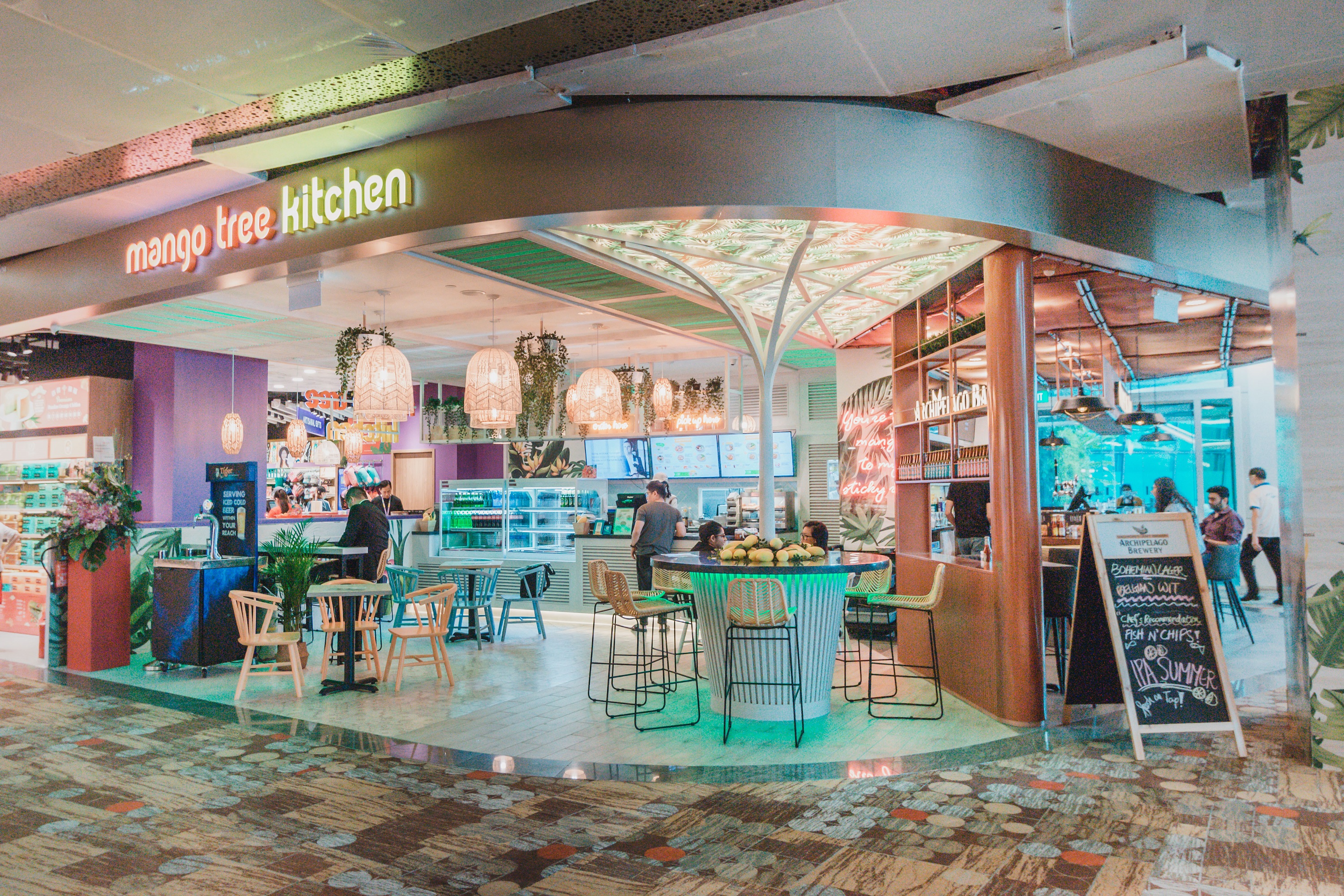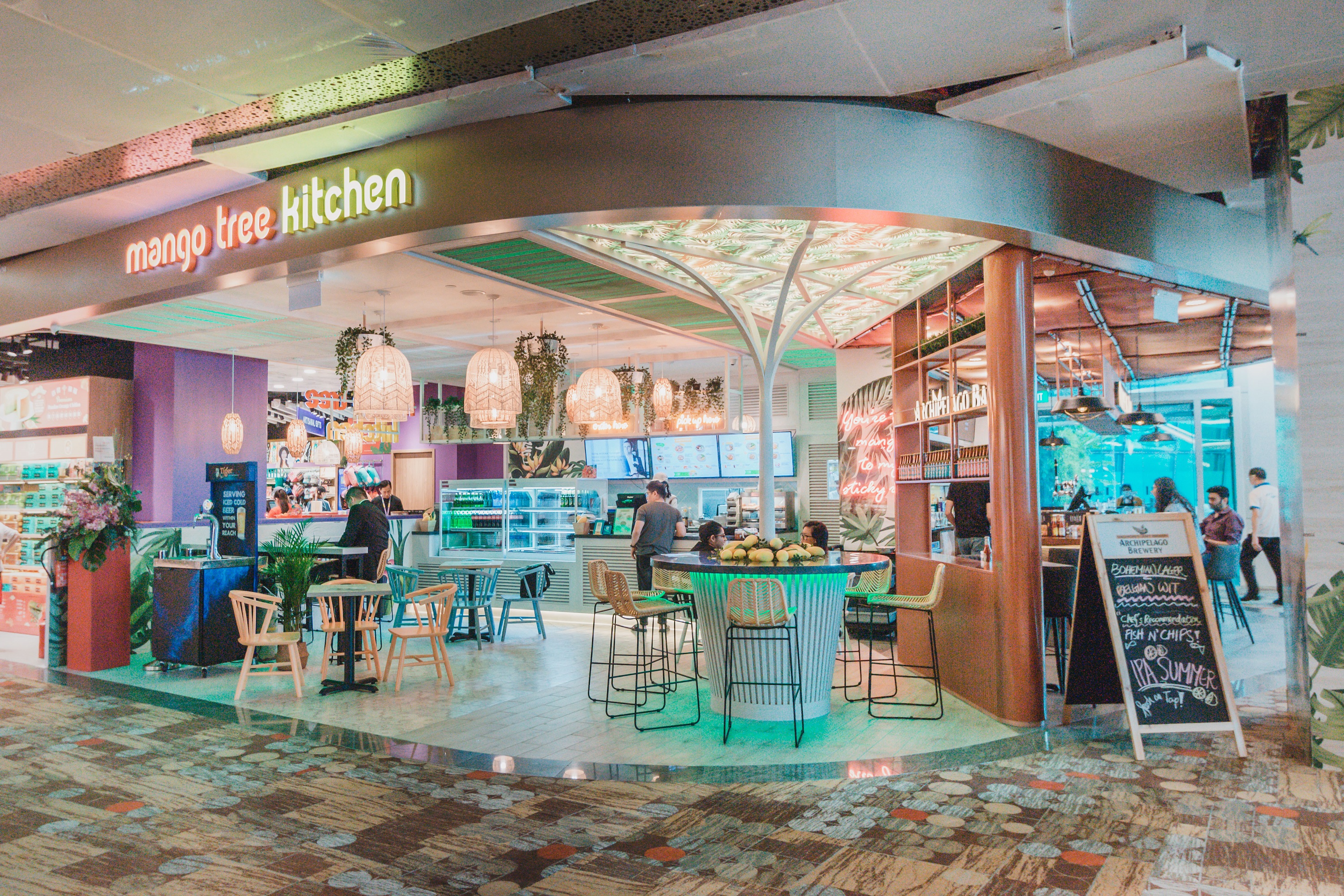 Passengers can pair delicious Thai cuisine from Mango Tree Kitchen with an ice-cold craft beer from Archipelago Bar, at this new dual concept café  
The expanded F&B area also allowed Changi Airport to introduce two new-to-Changi café brands. The first is Mango Tree Kitchen, a dual concept café combining authentic Thai fare in a casual dining setting, alongside Archipelago Bar.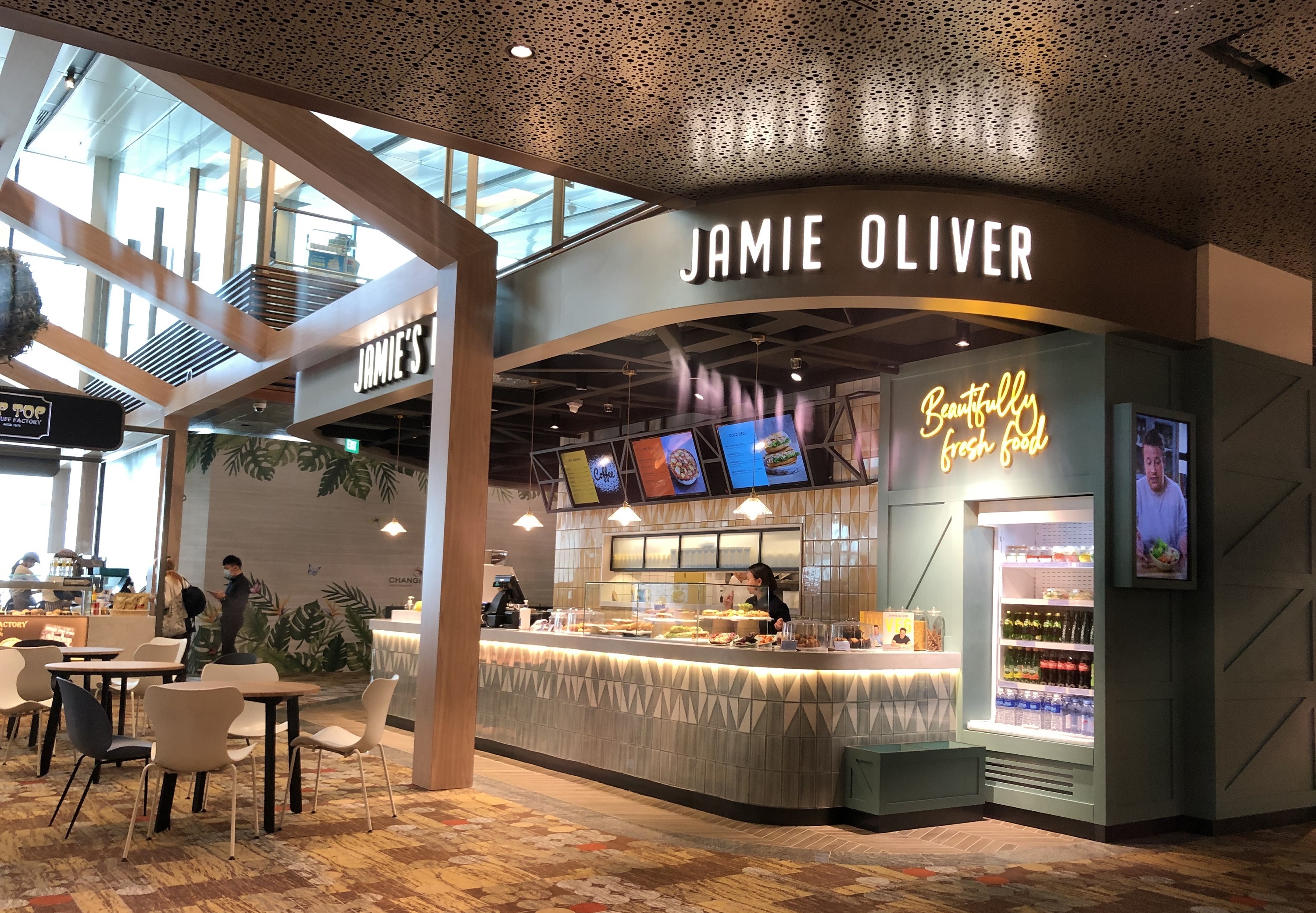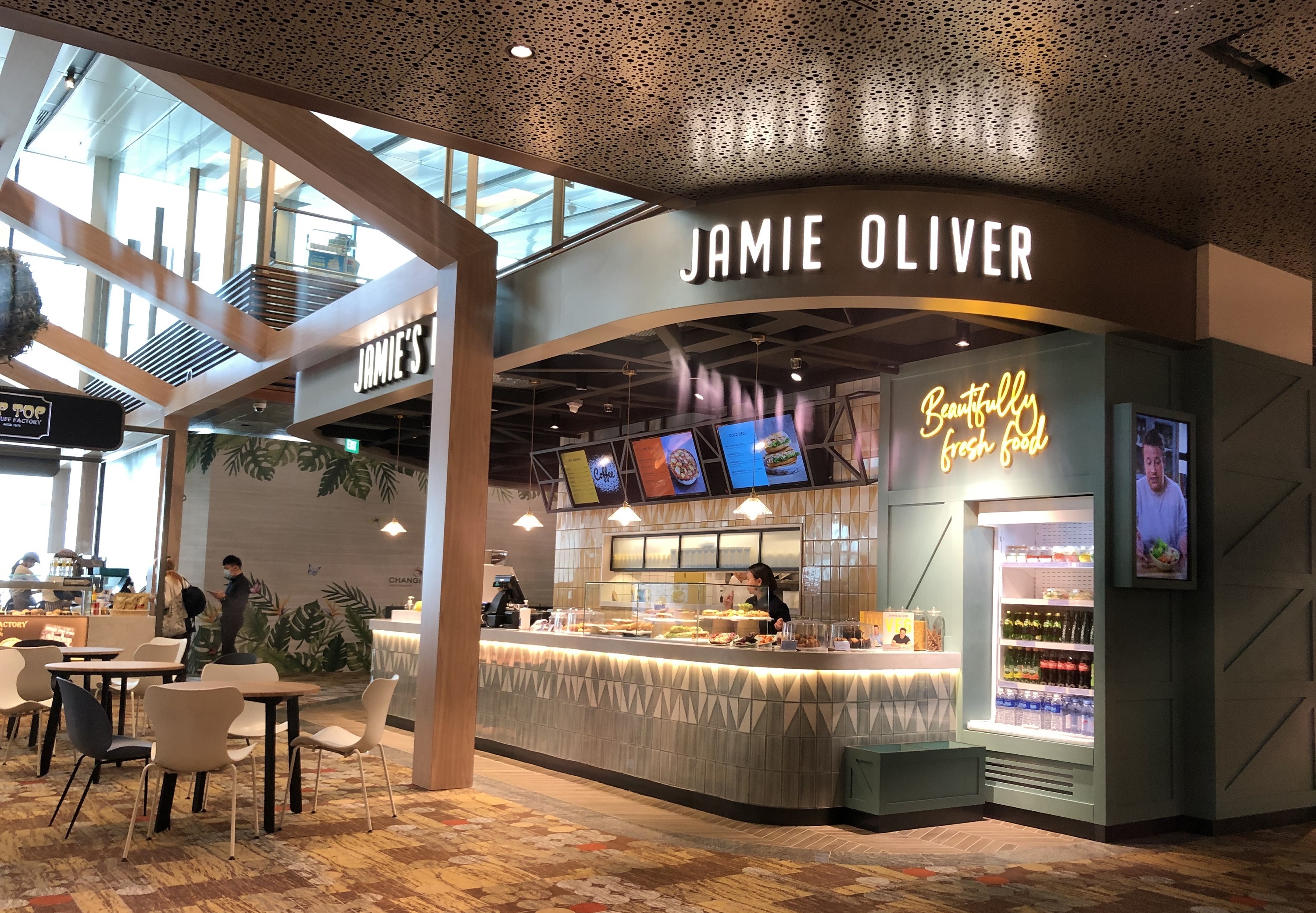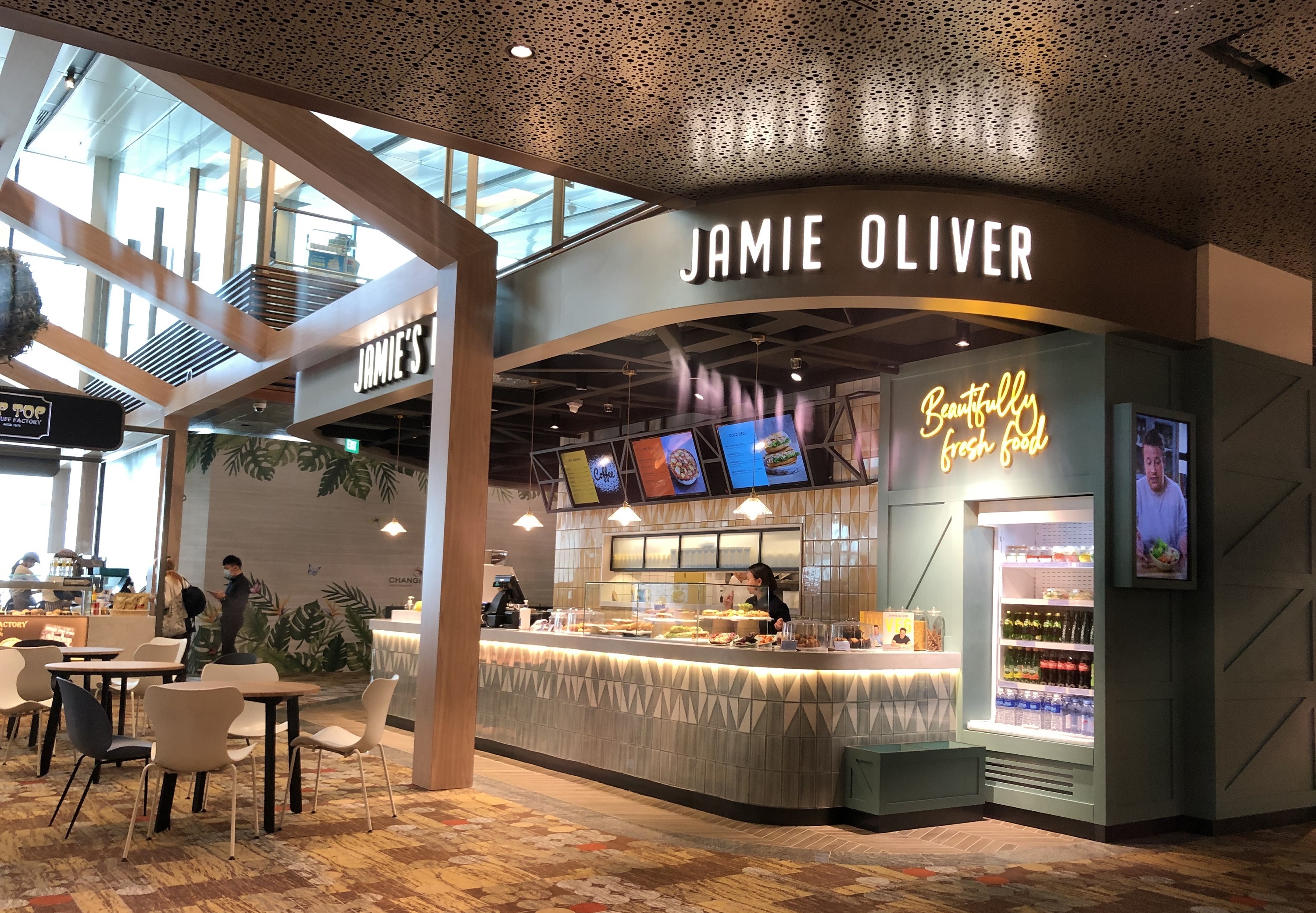 For passengers looking for food to grab-and-go, Jamie's Deli offers a fresh alternative

The other is Jamie Oliver's Jamie's Deli, offering sandwiches, pastries and more, for passengers on-the-go, who needs to grab a quick bite.
With Jamie's Deli newly opened in early February, the new Terminal 1 West quick bites area is now fully open for passengers to enjoy.