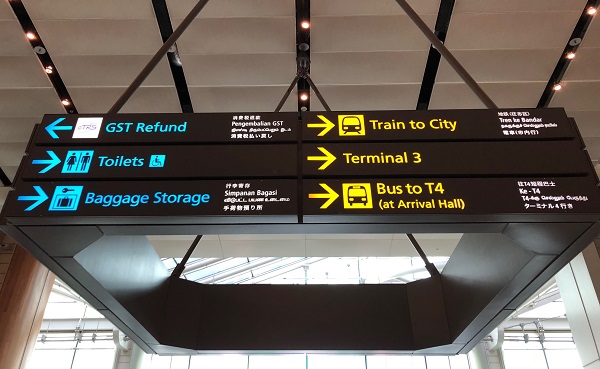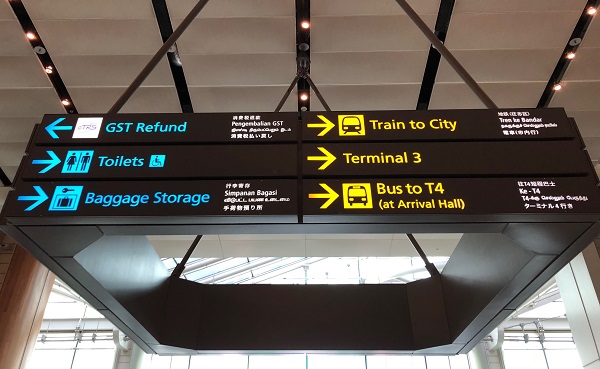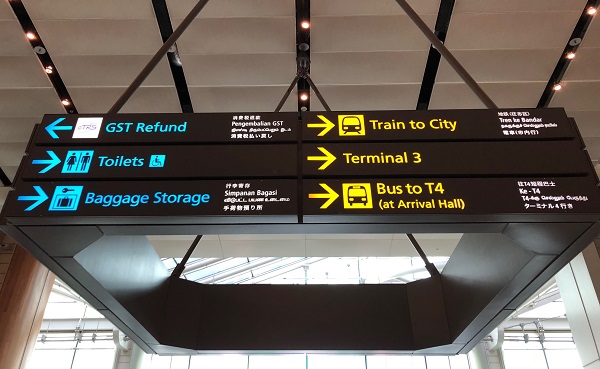 Air travel can be a stressful activity for non-frequent travellers – finding out where to go in an unfamiliar environment, where another language may be spoken, can be a daunting task.
To help passengers along, our signage and wayfinding team at Changi Airport places emphasis on the design and placement of signage in the terminals, to reduce the stress level for passengers.
By understanding the wayfinding logic of passengers, the team puts in place necessary information at the correct time and place, to communicate the optimal route to the user, in a manner which is easy for them to understand quickly. To accomplish this, the information on signs need to be prioritised so that the destinations sought by the greatest number of users are given prominence.
With this design principle in mind, the team determines the primary and secondary level signs, with primary signs showing key operational destinations and essential services, while secondary signs indicate amenities, services and support functions.



Next up is the choice of colours used to categorise information types, as well as to improve signage visibility. At Changi, yellow is used for primary signs as this colour is visible on a dark background over long distances. For secondary signs, blue is used as it is generally a neutral colour and less bright as yellow, giving the information in yellow precedence.
Another factor that the team needs to consider is the number of languages to include on the signs, which needs to be sufficient to serve Changi's diverse international passengers while not appearing overcrowded. As all the secondary languages are in smaller font, white is chosen for them, as white ensures that they remain visible over long distances and does not add to the complexity of the whole signage colour system. Using the same colour for all secondary languages also help them to appear consistent across the signage.
Last but not least, due to limited space available on the signage, pictograms play an important role in wayfinding communication, especially for passengers who may not be fluent in any of the primary or 'support' languages.  Most of the pictogram designs used in Changi are based on international conventions on graphic designs for public transportation. These sources include the International Air Transport Association (IATA) and the American Institute of Graphic Artists (AIGA).
While having good quality signage is important, increasingly, the school of thought has moved towards intuitive wayfinding. An example of this is the angled check-in rows in Terminal 4, which encourage passengers to walk towards the immigration area intuitively after checking in. By designing the terminal layout to facilitate natural wayfinding, we reduce the need for signage, so that the terminals can look even tidier, further improving passenger experience.