In an airport, luggage trolleys are important amenities to passengers, as many are travelling with multiple bags.  
At Changi Airport, management of airport trolleys is not something that is left to chance. Because Terminals 1, 2 and 3 are interconnected via the Skytrain to ensure a seamless transfer experience for passengers, this also means that an airport trolley can end up in almost any corner in any of these three terminals.
So how are the trolleys redistributed to the respective terminals?  To ensure that passengers can get easy access to trolleys anywhere, anytime, Changi Airport Group (CAG) has engaged Smart Carte Singapore to manage trolley operations at the airport. To ease the workload at this airport which never sleeps, Smarte Carte introduced a series of productivity initiatives for its staff. For example, to facilitate the redistribution of trolleys in the public areas of the terminals, Smarte Carte automated the transportation process using Smartpede, a flatbed contraption which can take up to 24 trolleys. With Smartpede, trolley service staff can now transfer trolleys between terminals with ease, without the need to push them manually.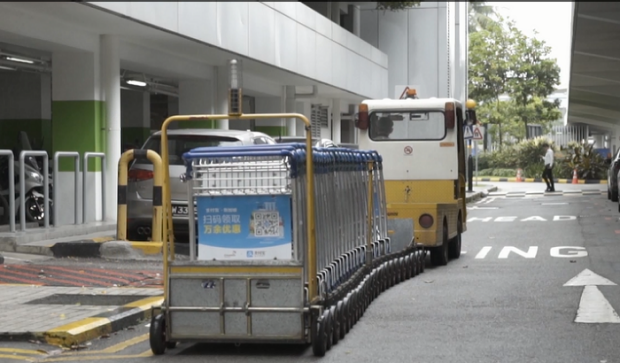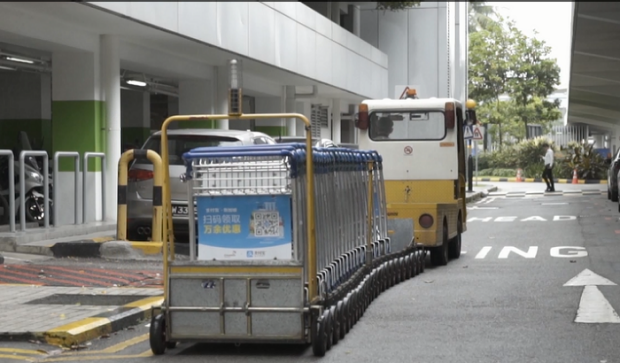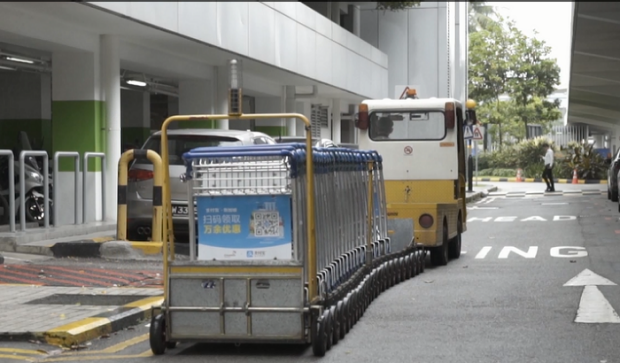 A Smartpede transferring trolleys from Terminal 2 to other Terminals
Another initiative which Smarte Carte introduced was Pushbuddy, a specially designed vehicle which can push up to 25 trolleys at one go. This facilitates the transfer of trolleys within each terminal, to help staff replenish trolleys at the docking stations across different parts of the terminal.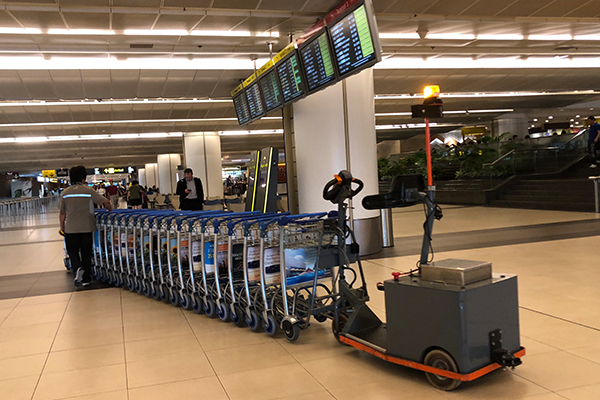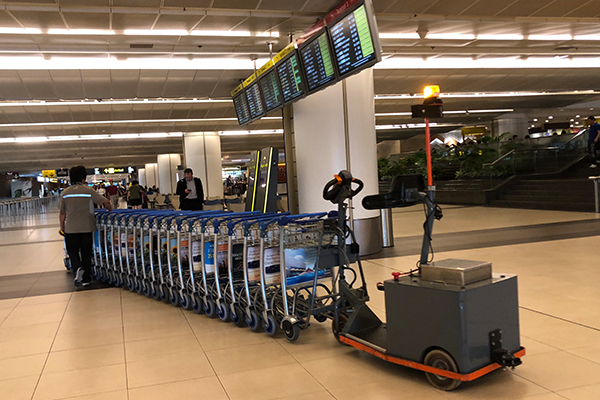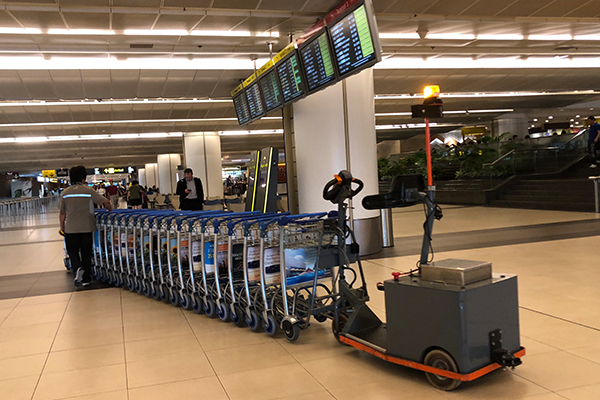 A Pushbuddy in action in Terminal 2
Last but not least, leveraging the smart capabilities that the airport had put in place to provide real-time information about the number of trolleys required at specific docking stations, Smarte Carte provided its staff with mobile devices to access this information, so that they know exactly which docking stations require replenishing.
By bringing together technology and the redesign of some work processes, CAG continues to work closely with its partners to ensure that the workforce at Changi is well-equipped to handle the increase in passenger numbers and passenger demand.
For a more light-hearted look at how our trolleys journey across Changi's terminals to serve its passengers, watch Bob the Trolley's adventure in a short animated video below.