Protecting our air borders from COVID-19: How it's done
As our brave healthcare workers stand on the frontlines in Singapore's fight against COVID-19, a lesser-known group of men and women work tirelessly round-the-clock at Changi and Seletar Airports as the first line of defence at Singapore's air borders. 
Raffles Medical's healthcare assistants are deployed in both airports to screen all arriving passengers 24/7. Working in teams of four, Changi Journeys takes a deeper look at how they operate, especially when an arriving passenger is detected to have a high body temperature.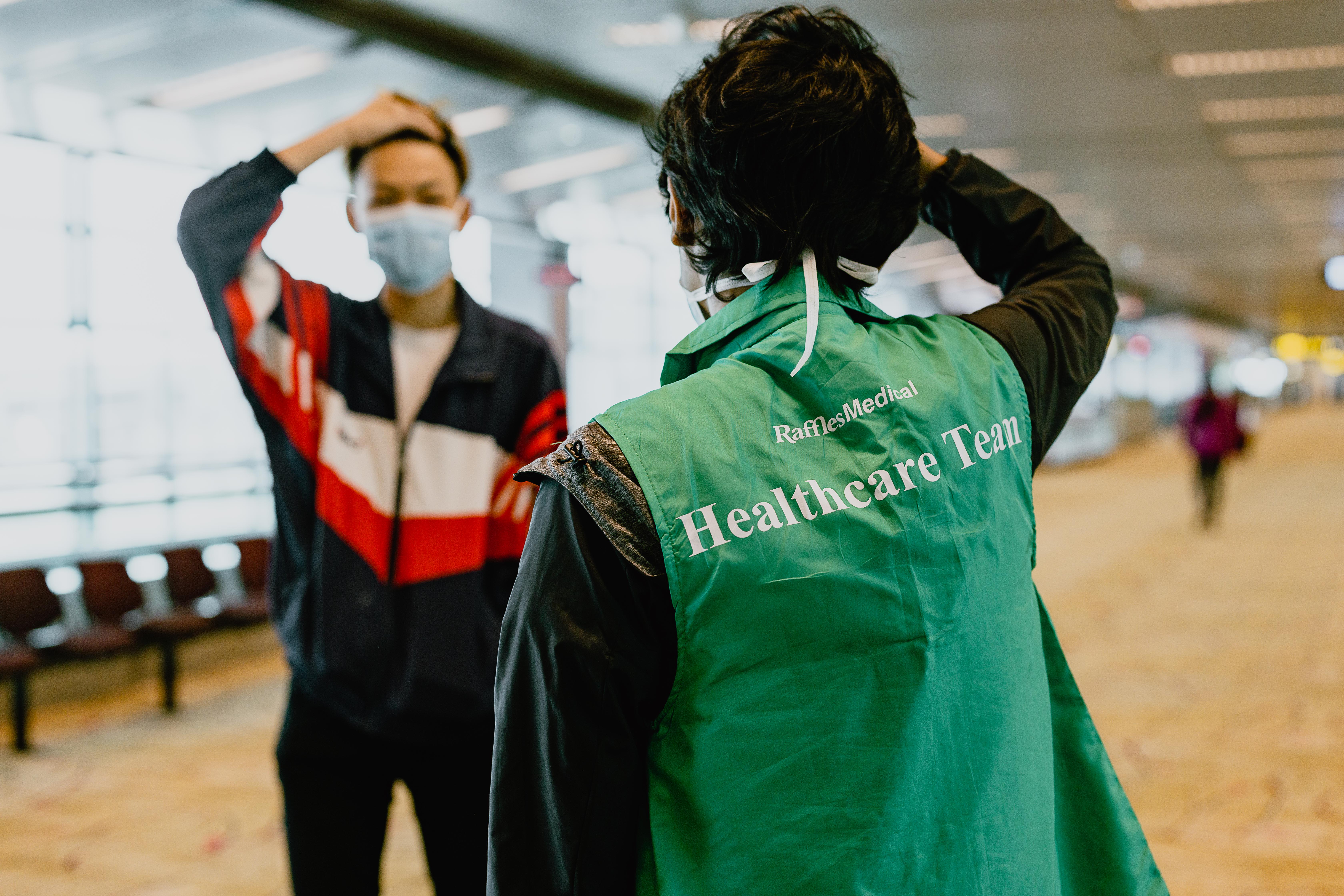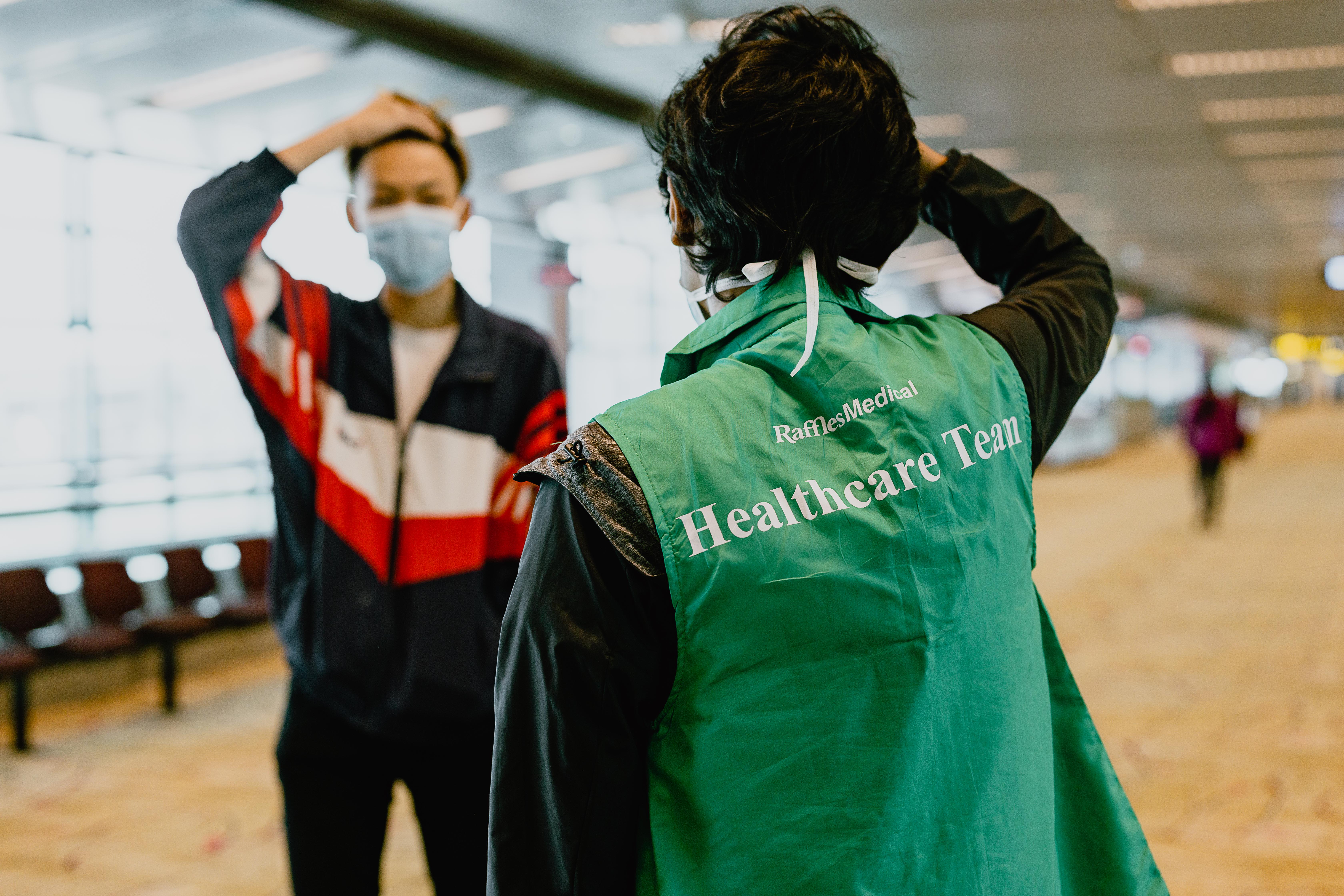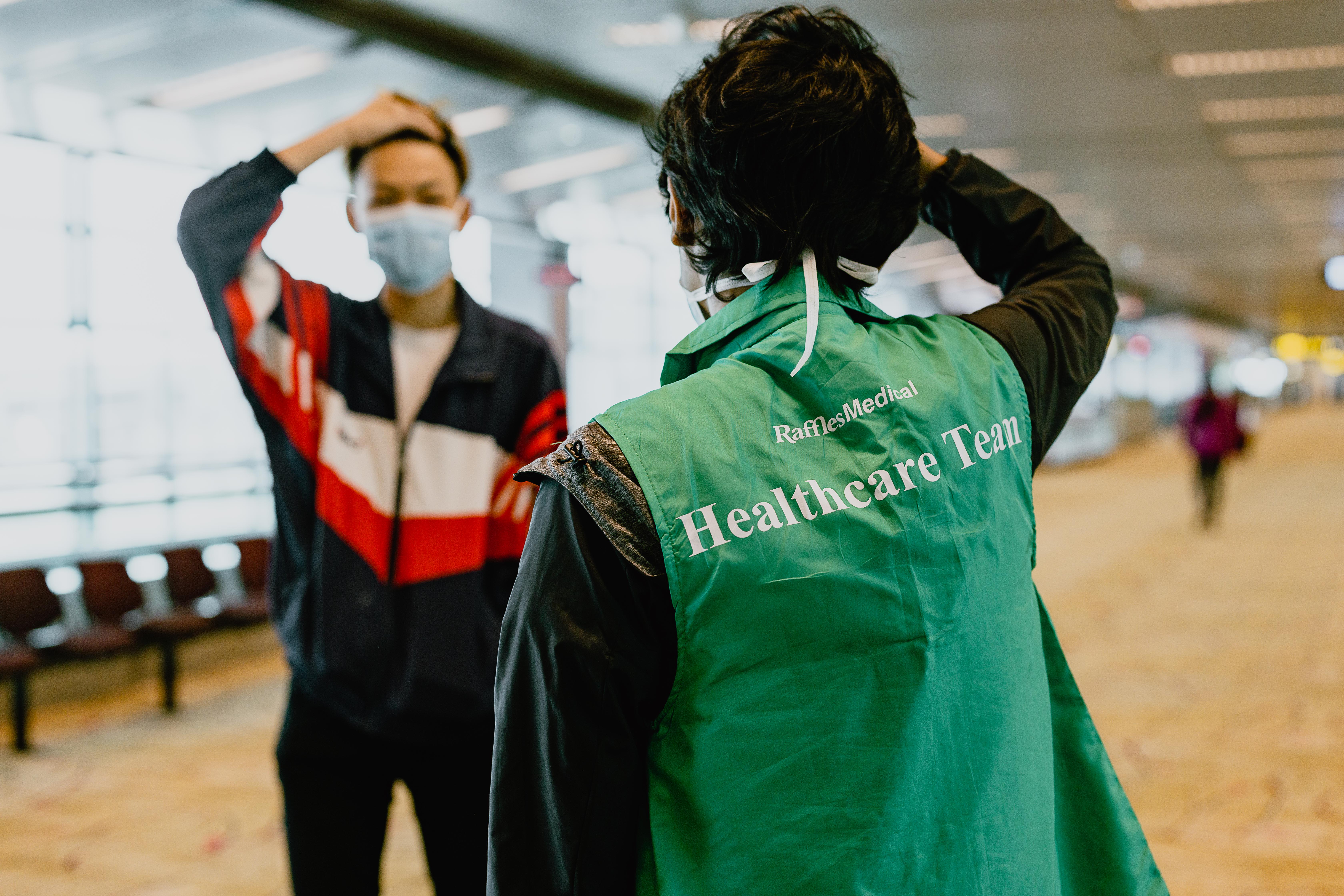 An interceptor reminds a passenger to remove any items that can affect the thermal scanner's accuracy. 
Each team comprises four healthcare assistants (two spotters and two interceptors) and a nurse. 
The interceptor identifies passengers wearing objects that may affect the accuracy of the thermal scanners' fever detection. These include caps, eyewear or even long hair. Apart from ensuring accurate temperature measurements, the interceptors also help speed up the screening process, ensuring that the passenger's arrival experience continues to be smooth.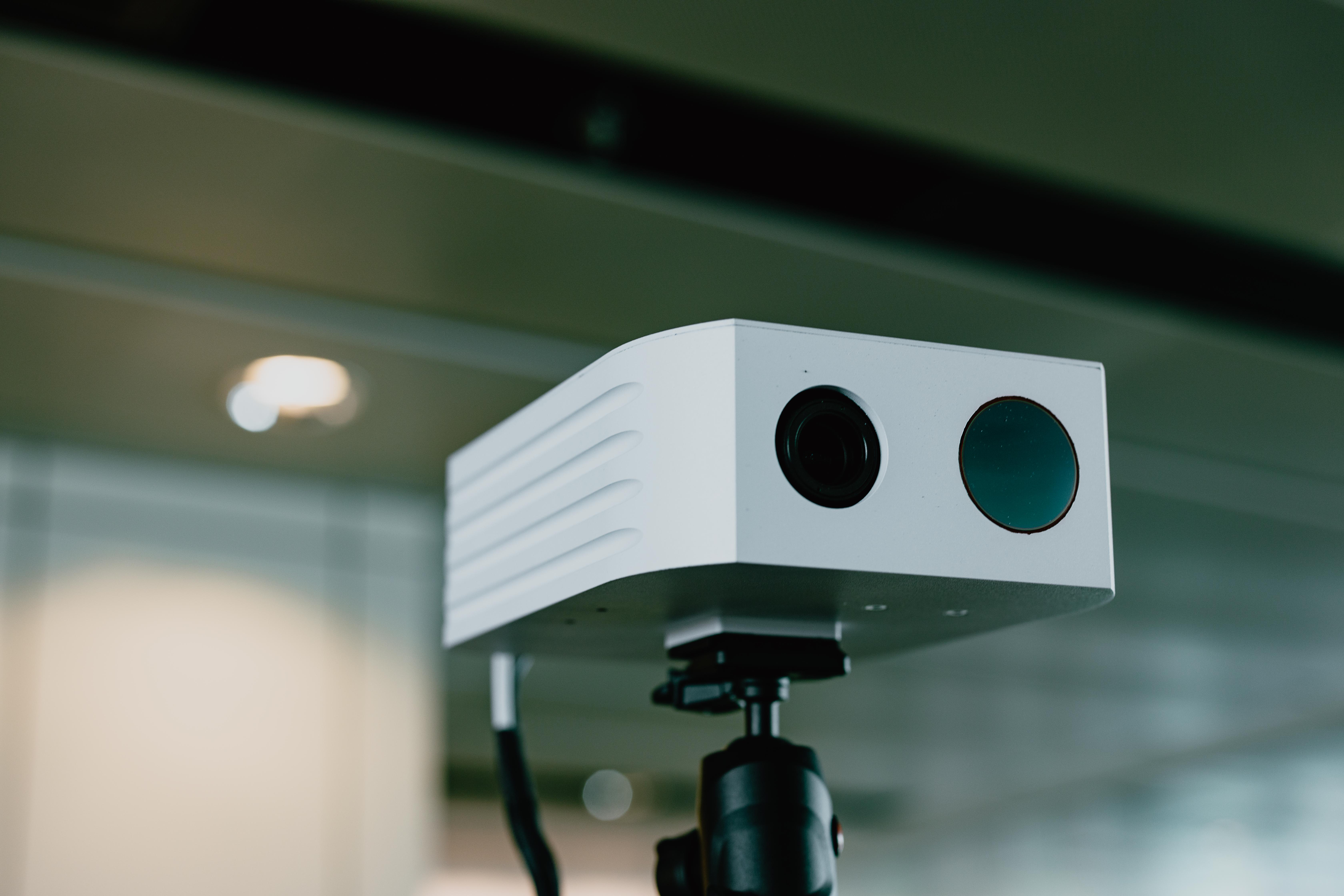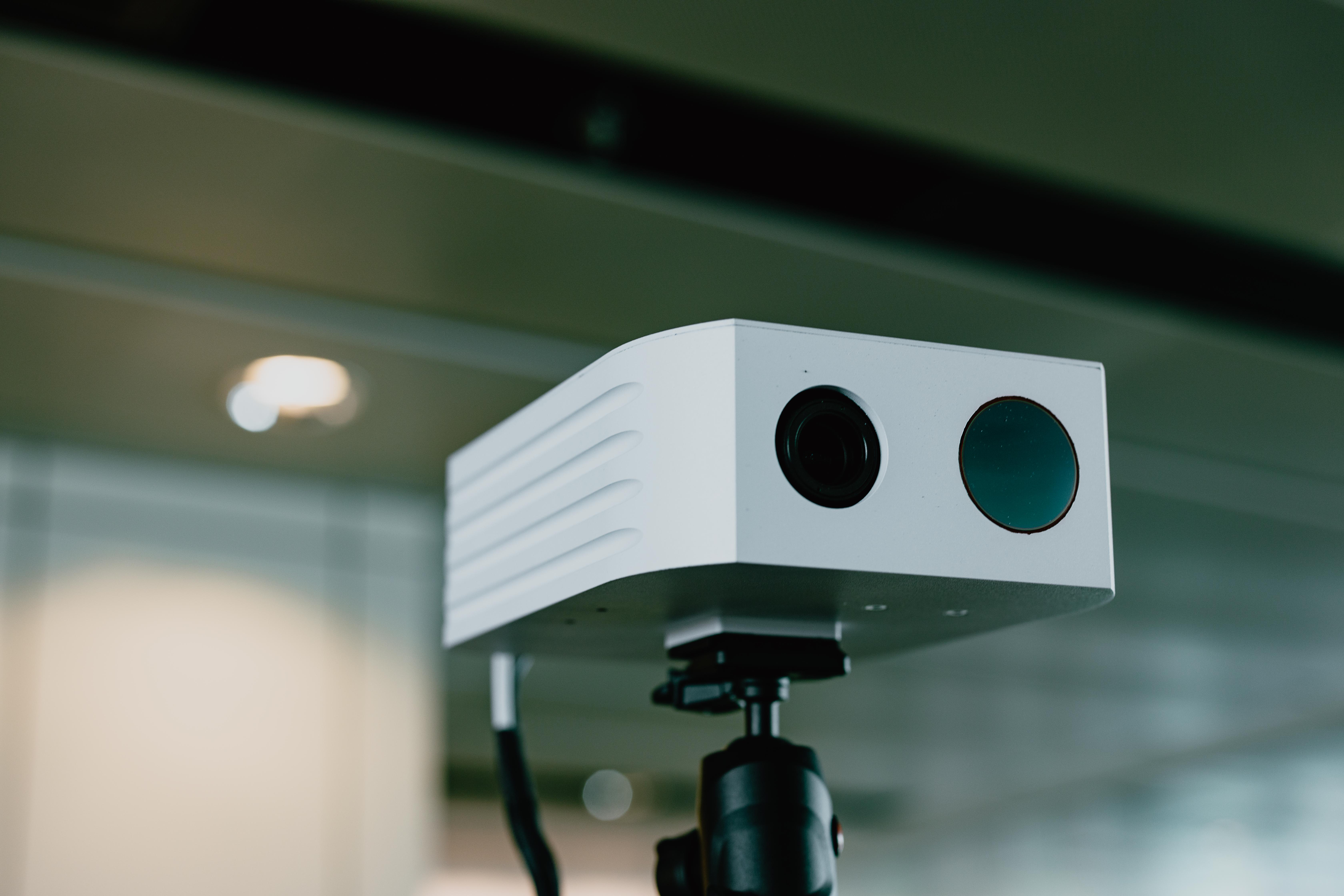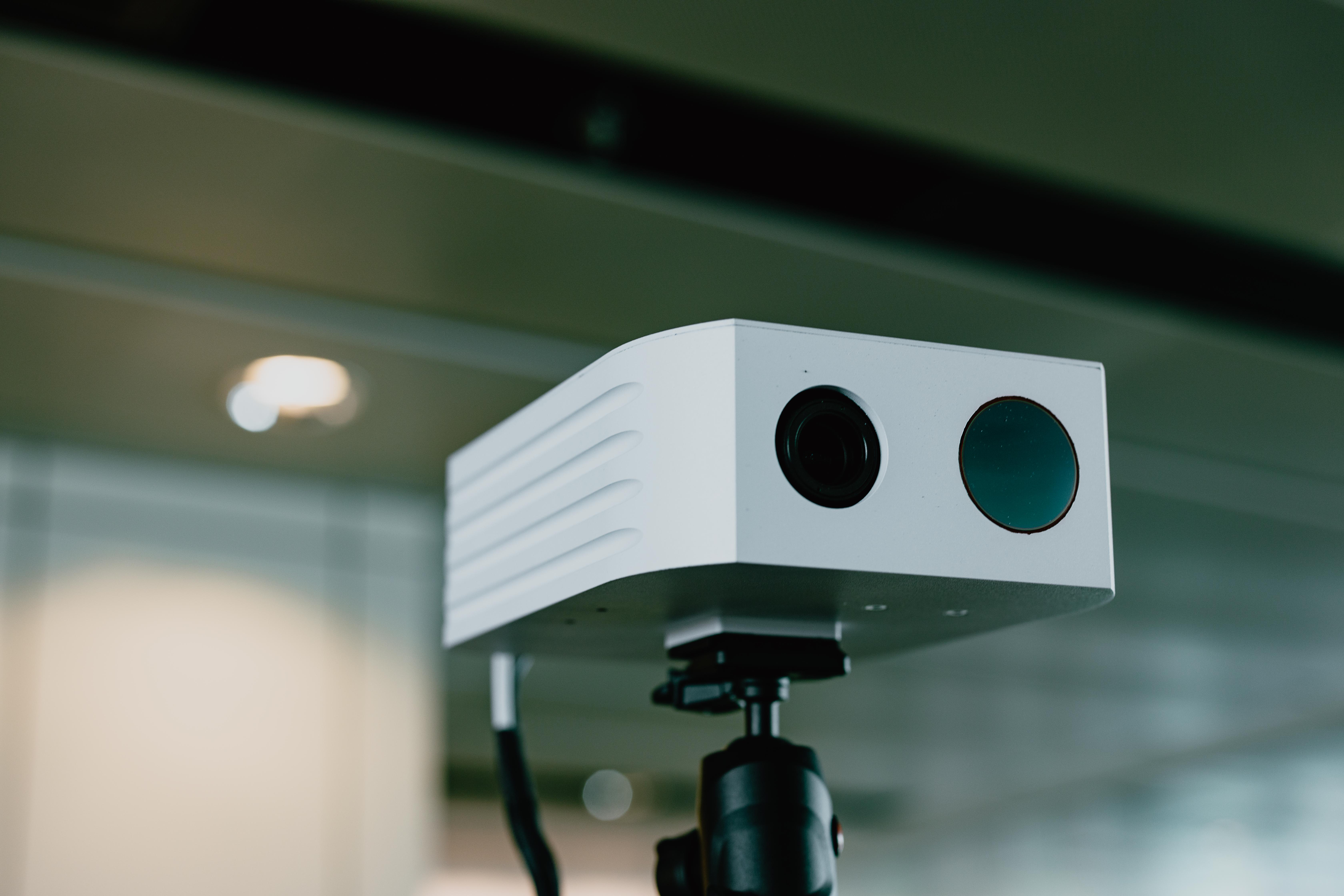 Cameras deliver live visuals on screen for the spotters, including passengers' body temperature.
Next, two spotters will observe the screens displaying the body temperatures of passengers walking past the thermal scanners. When someone with a fever approaches, the person's silhouette will radiate a red glow on the screen and a spotter will approach the passenger to confirm the temperature with a thermometer.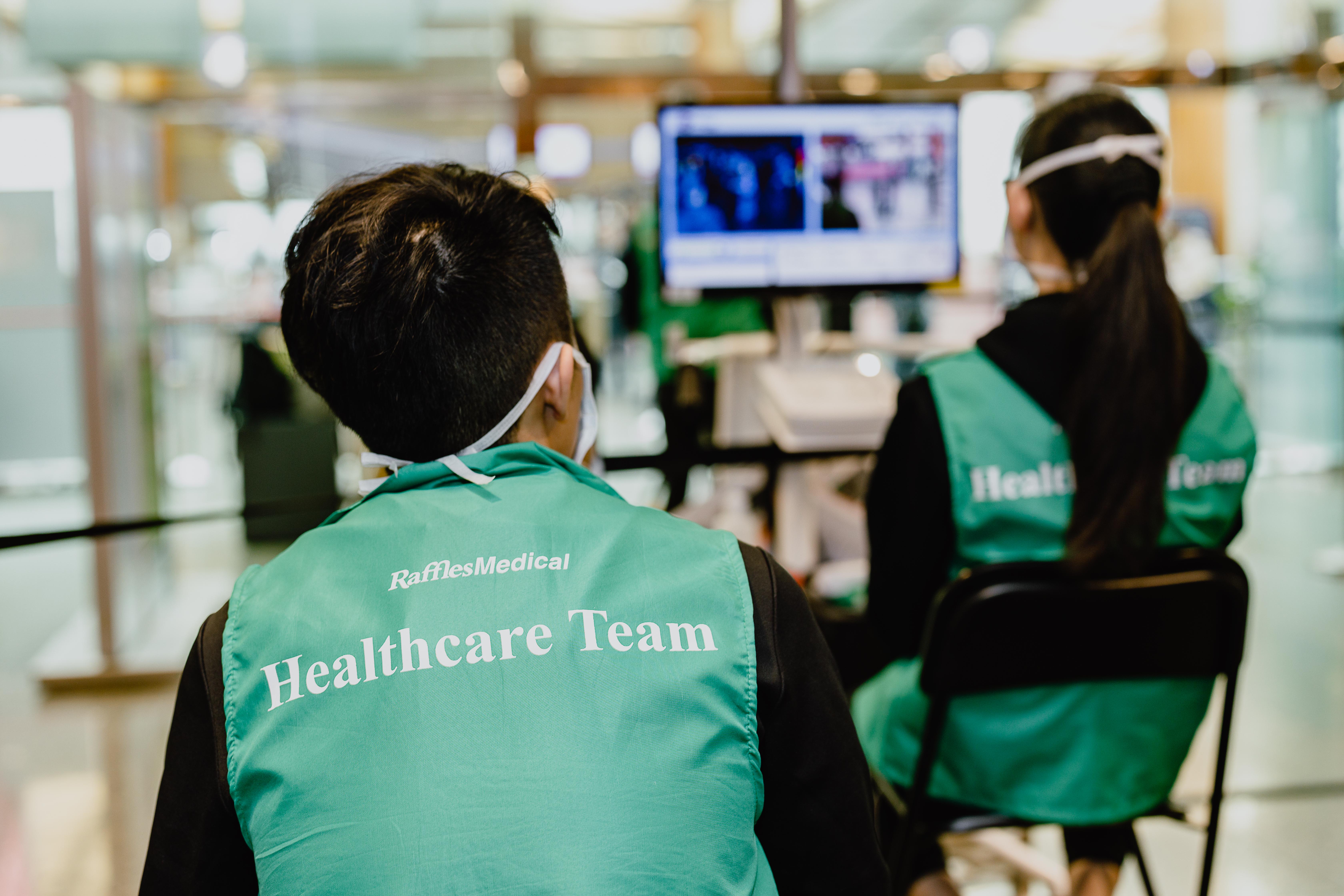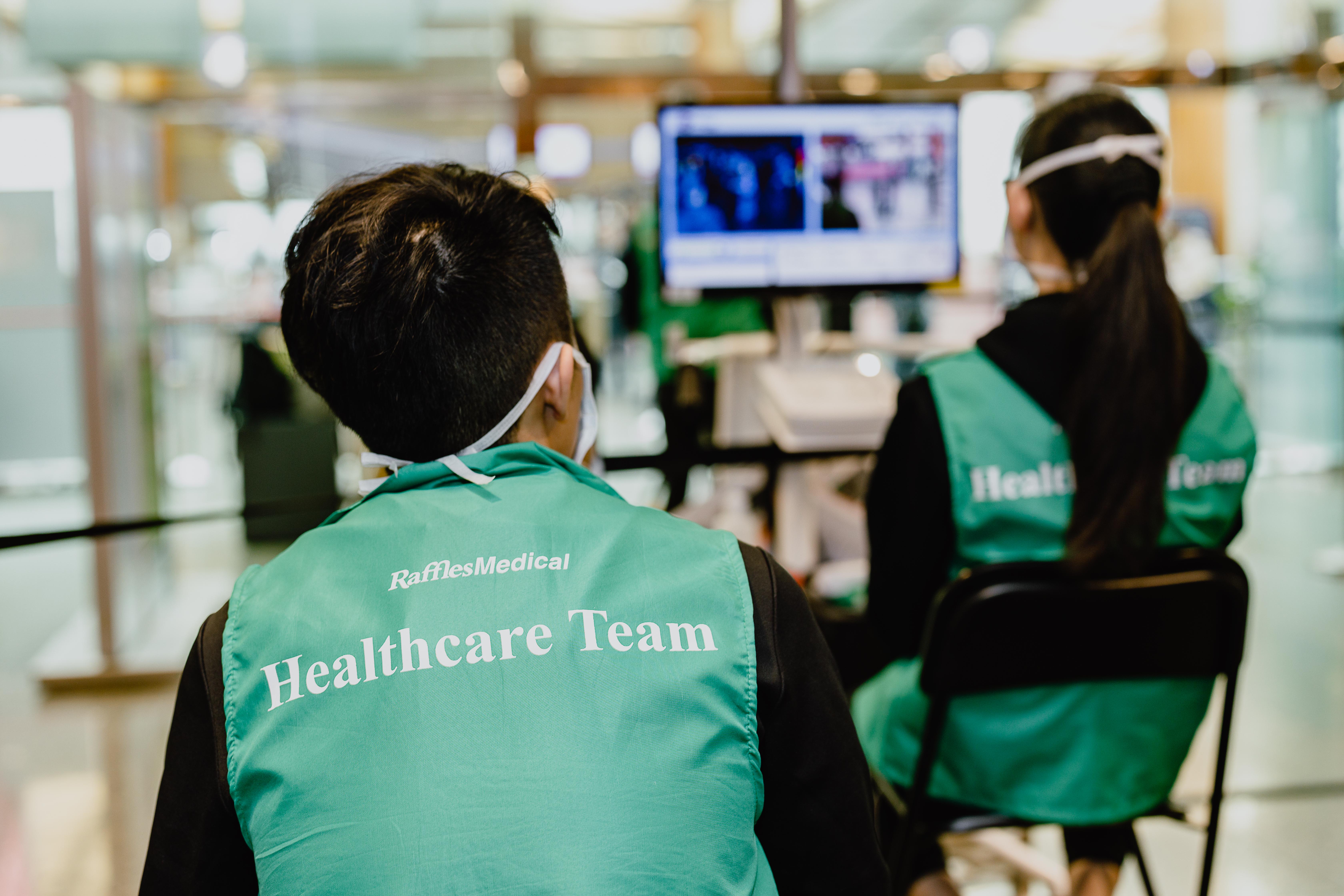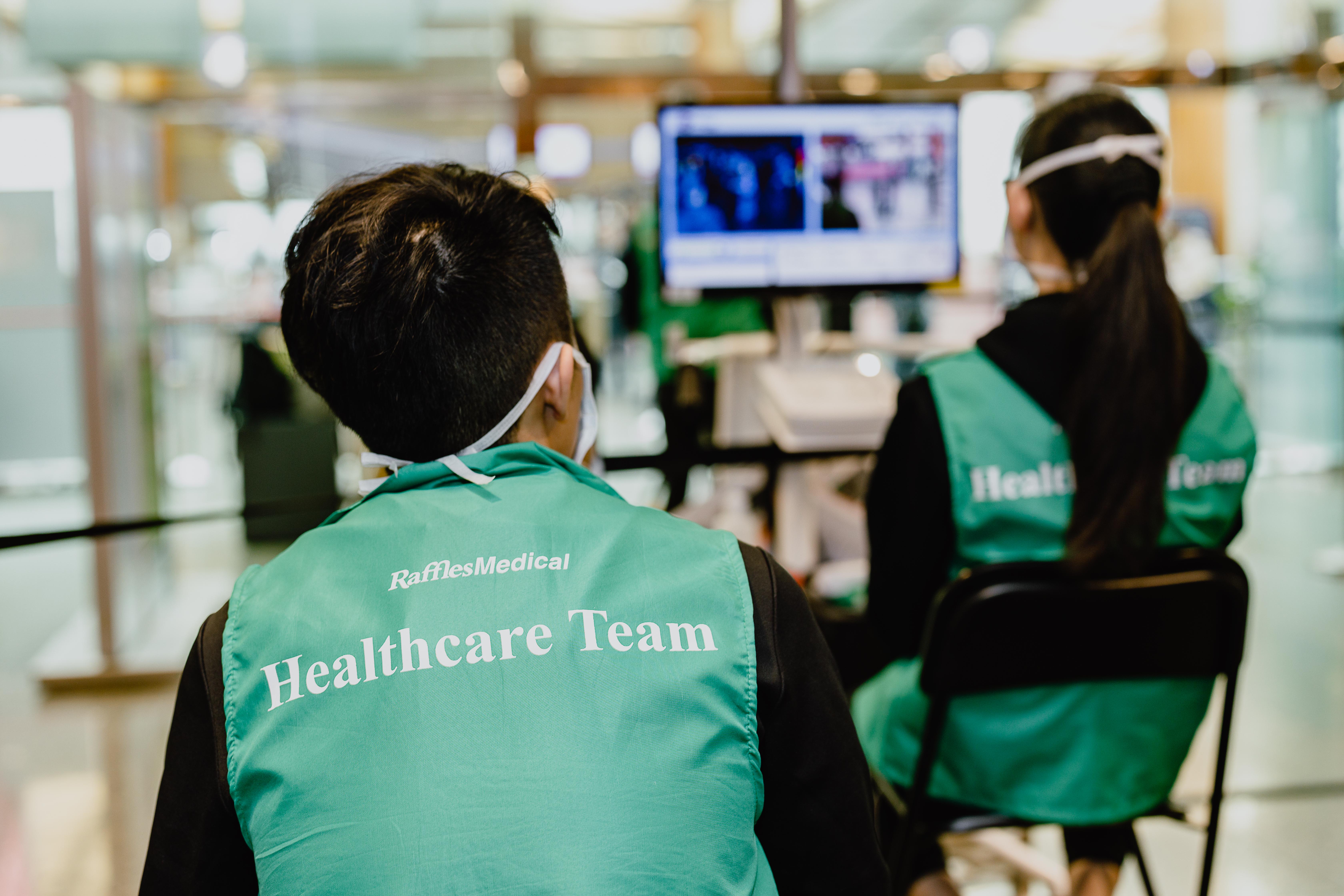 Being vigilant and staying focused is part and parcel of a spotter's job.
When the passenger is confirmed to have a body temperature above 38 degree Celsius, a roving Health Care Assistant will escort this person to an isolation room for further assessment by a nurse.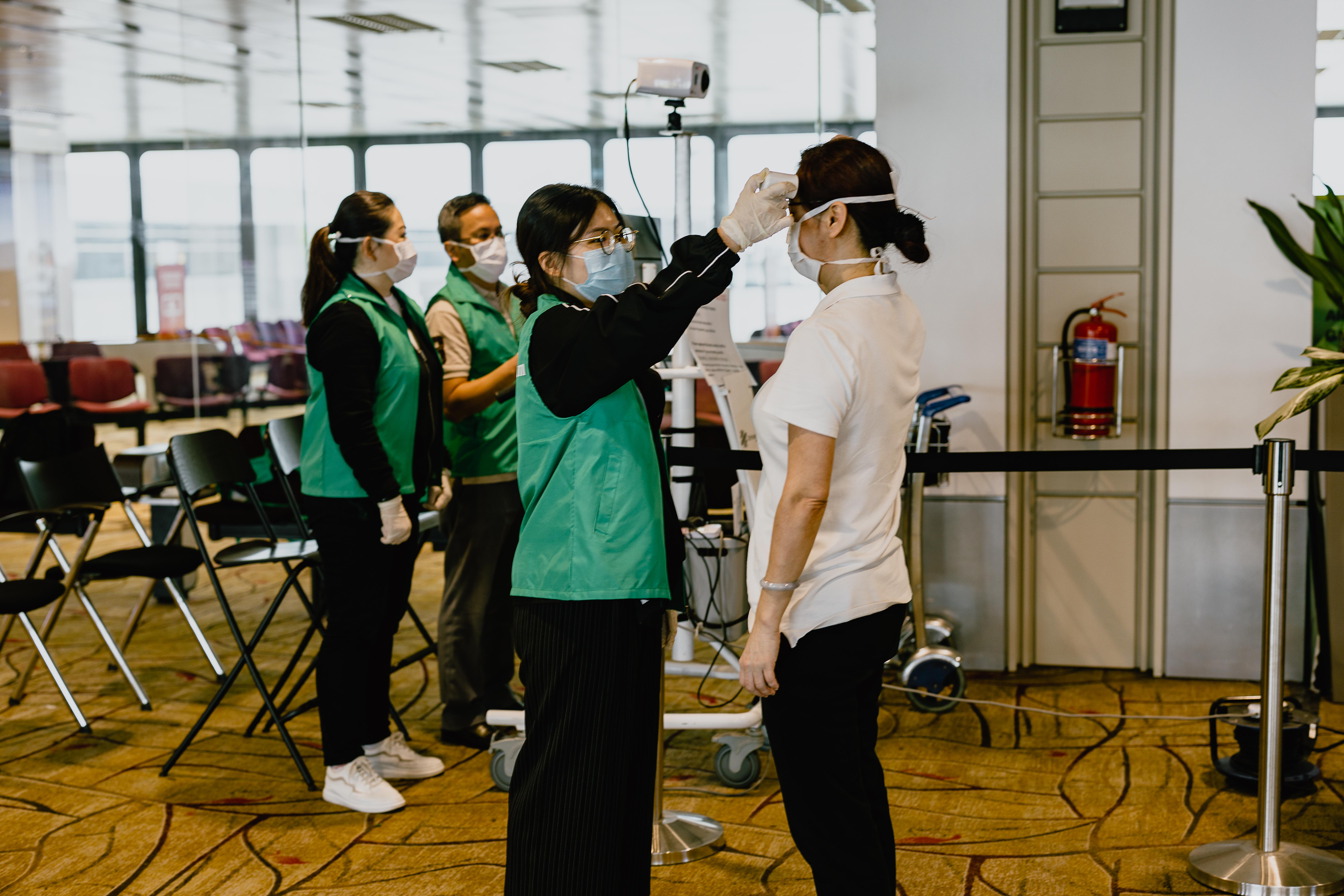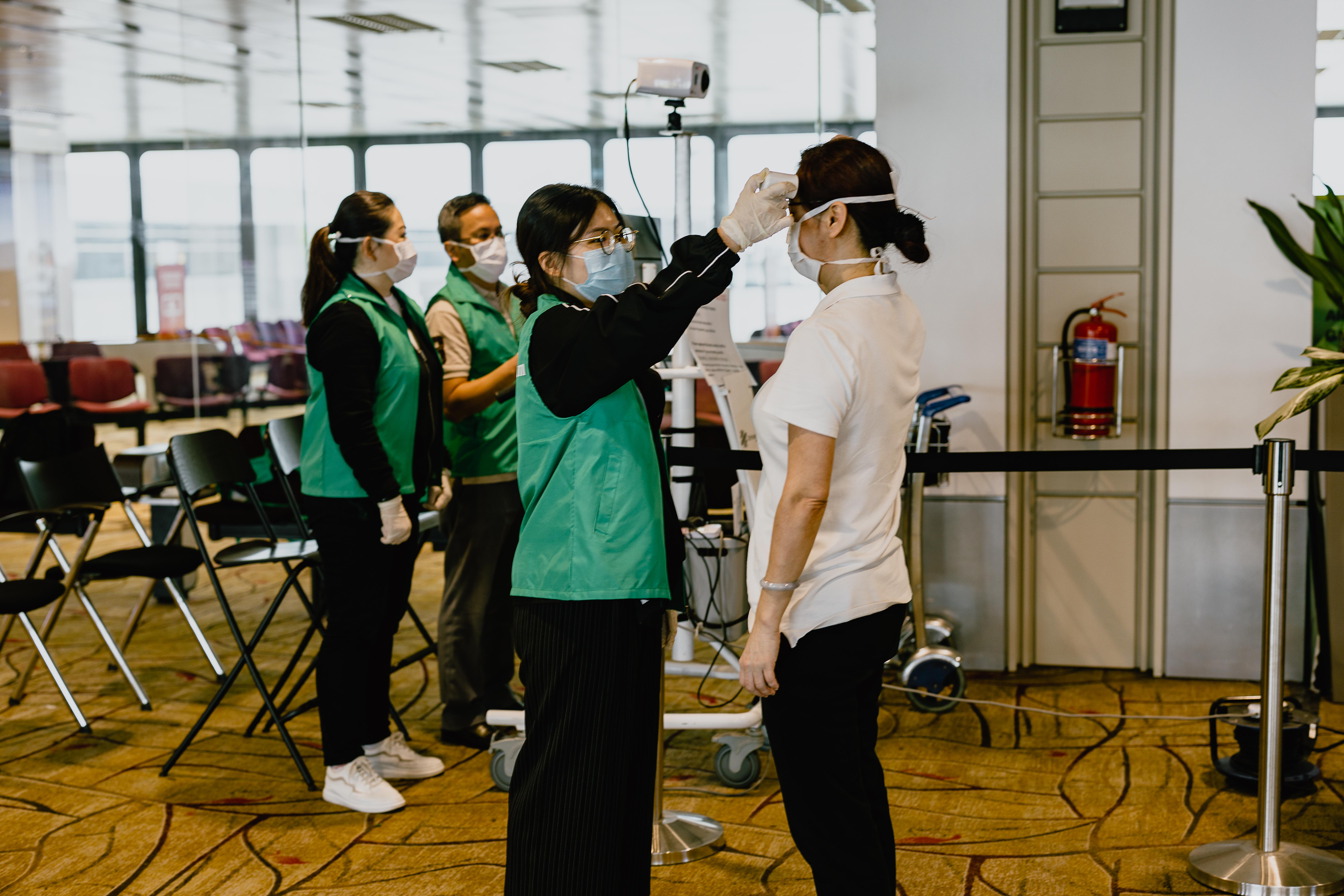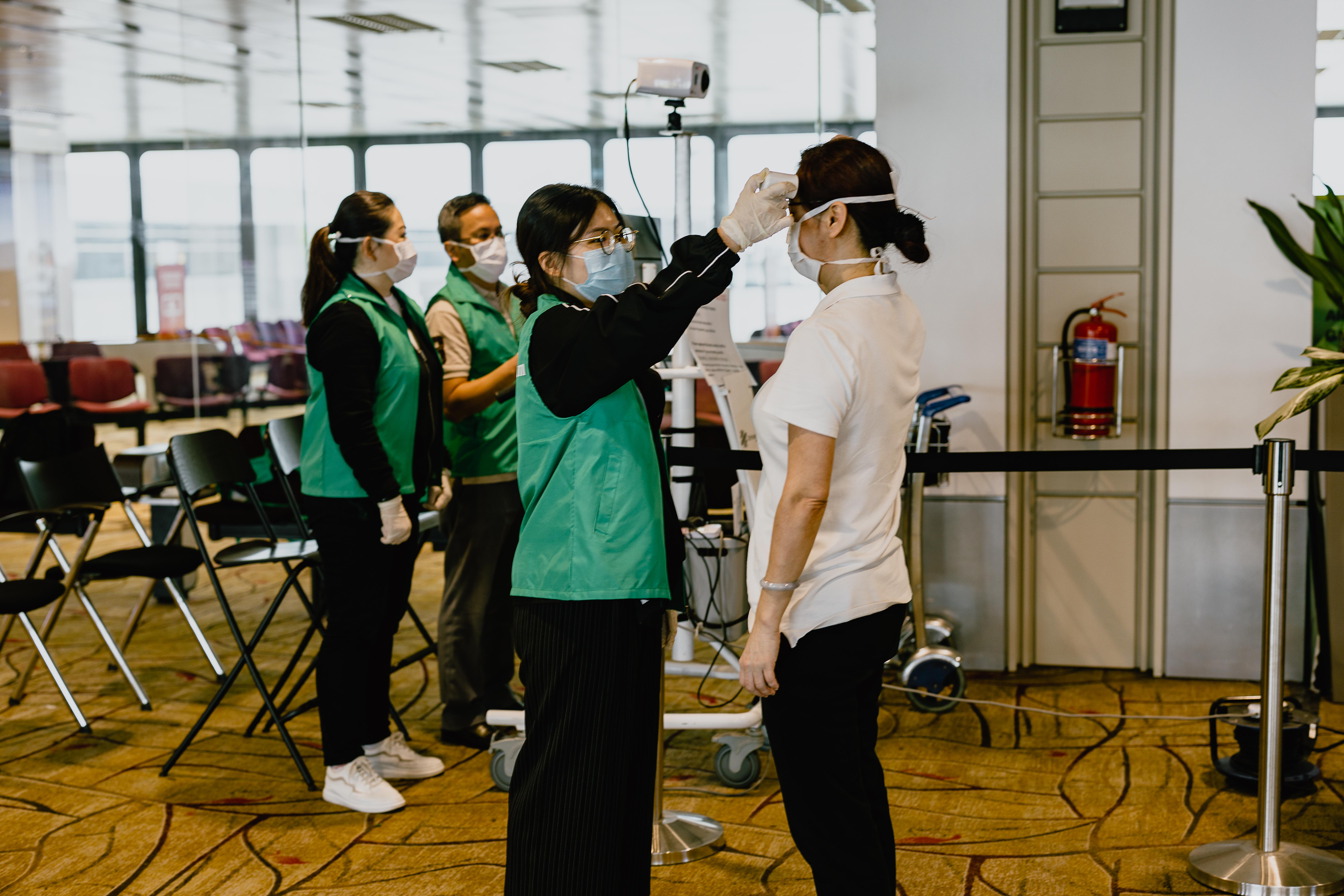 Spotters double up as temperature screeners when an arriving passenger is detected to have a high body temperature.
If the passenger is observed to display signs of pneumonia such as difficulty in breathing, a doctor will be activated to further assess the patient. In suspected cases, the Ministry of Health will be informed, and an ambulance will be called so that the passenger can be sent for a swab test.
Despite the increased exposure and risks faced by these healthcare professionals since the first teams were deployed in Jan 2020, many have soldiered on and even volunteered for extra shifts to help in any way they can. 
Going beyond the call of duty – all the way to Wuhan
One such person who truly embodies this spirit is Ms Emiliah Bte Hamzah, Assistant Manager, Raffles Medical – Bukit Panjang Cluster. A paramedic by training, Emiliah has been with Raffles Medical Group for 10 years. When she heard the call for medical personnel to be part of the 9 Feb 2020 Scoot evacuation flight to bring Singaporeans back from Wuhan, Emiliah immediately volunteered.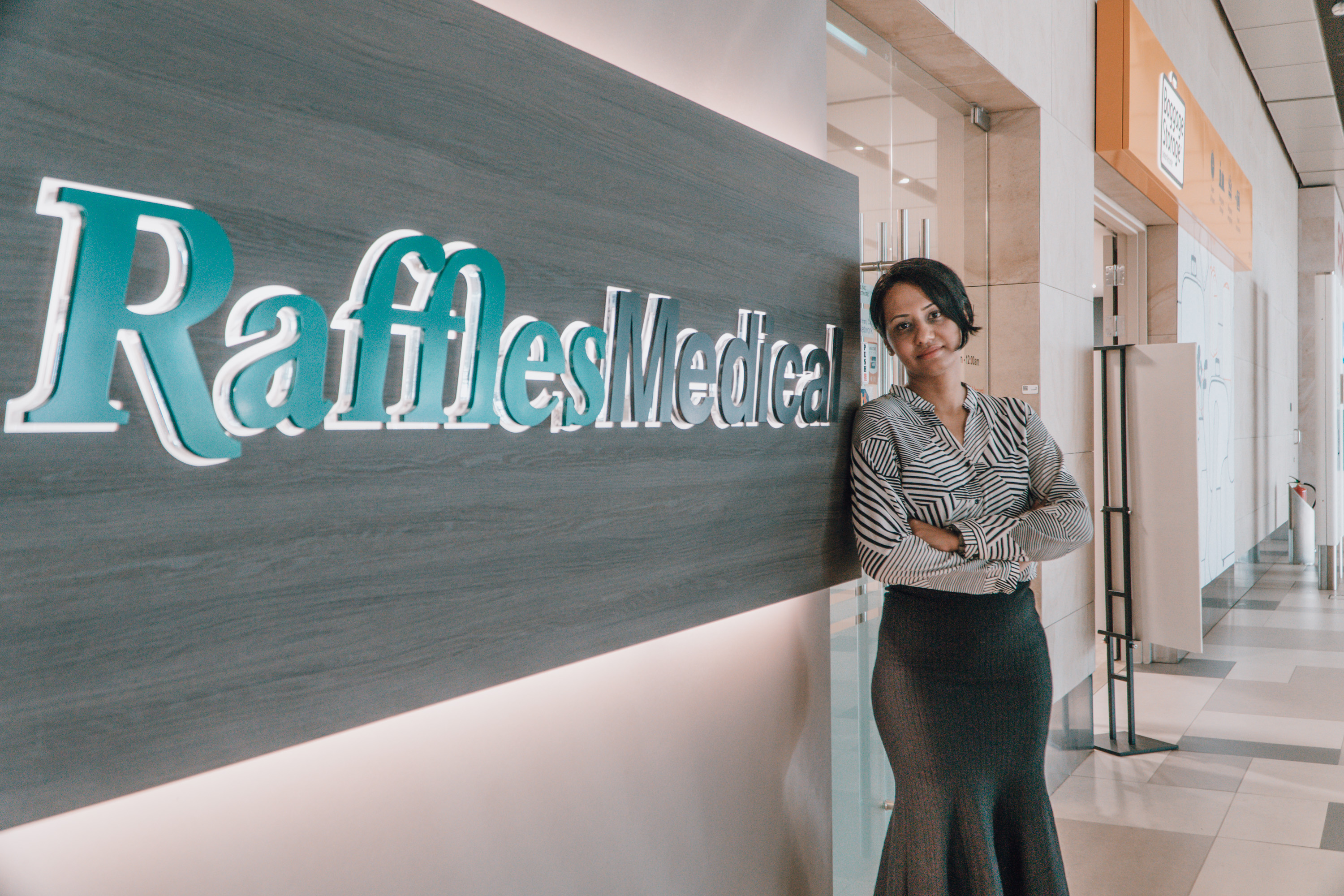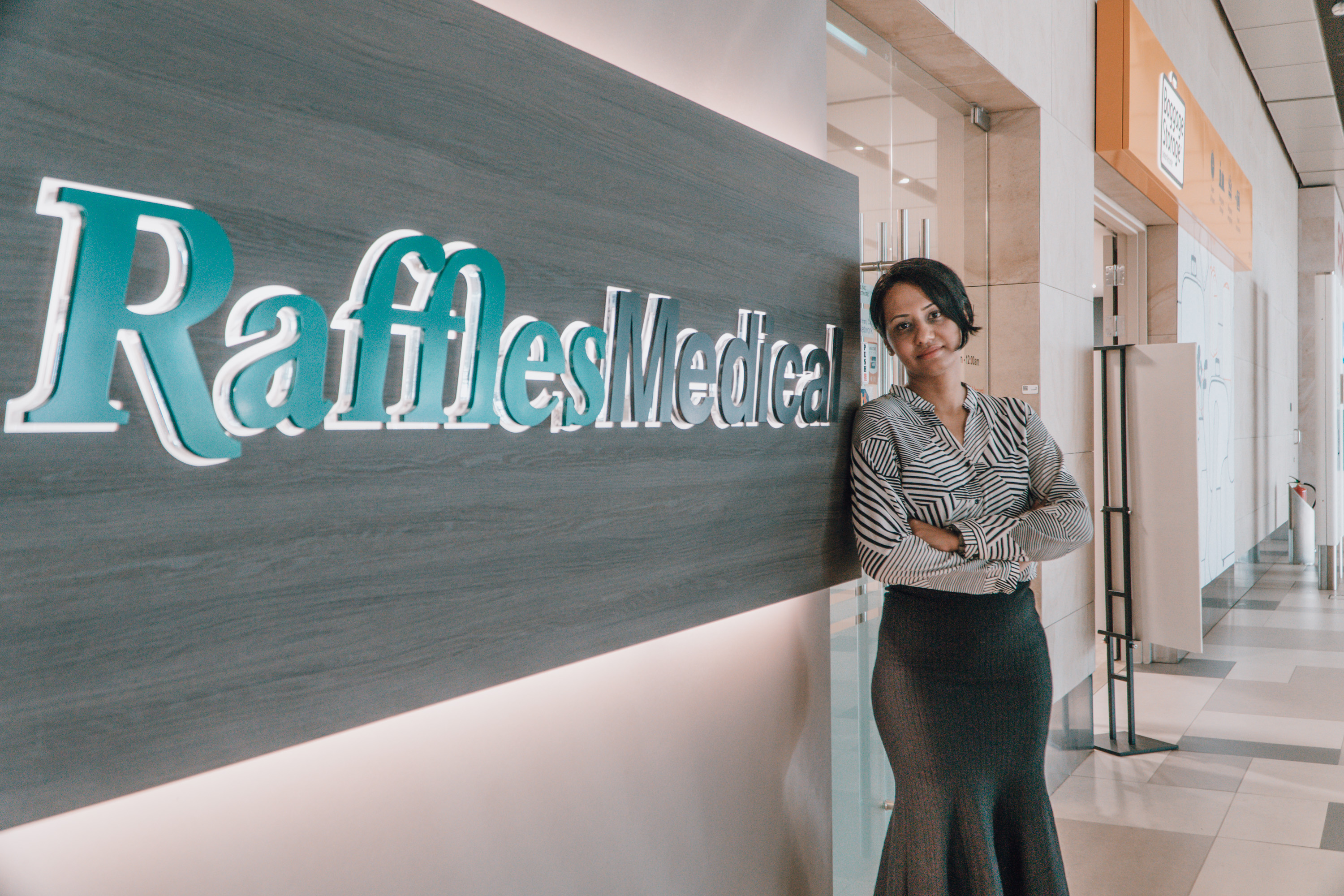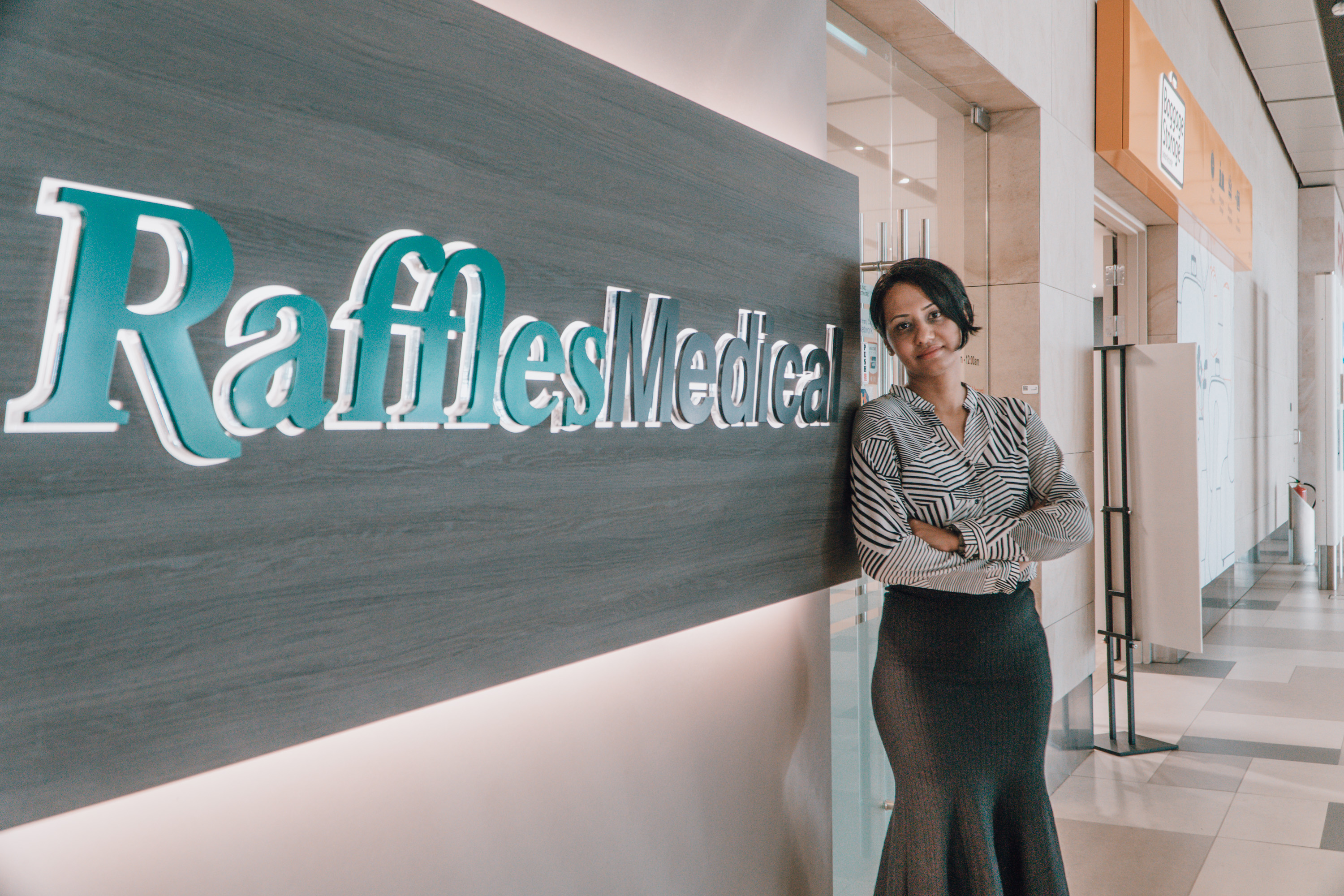 Without any hesitation, Emilia Bte Hamzah volunteered to bring Singaporeans home from Wuhan.
"It was the right thing to do," shared Emiliah when asked about her motivations. 
Together with Dr Pang Ah San, the pair had to prepare the necessary equipment and medication to cater for the health and well-being of all 174 onboard. 
"We had to make sure that we were ready to treat anyone, from the young to the old. To be honest, I was not worried about myself because we're all just focused on bringing everyone home safely."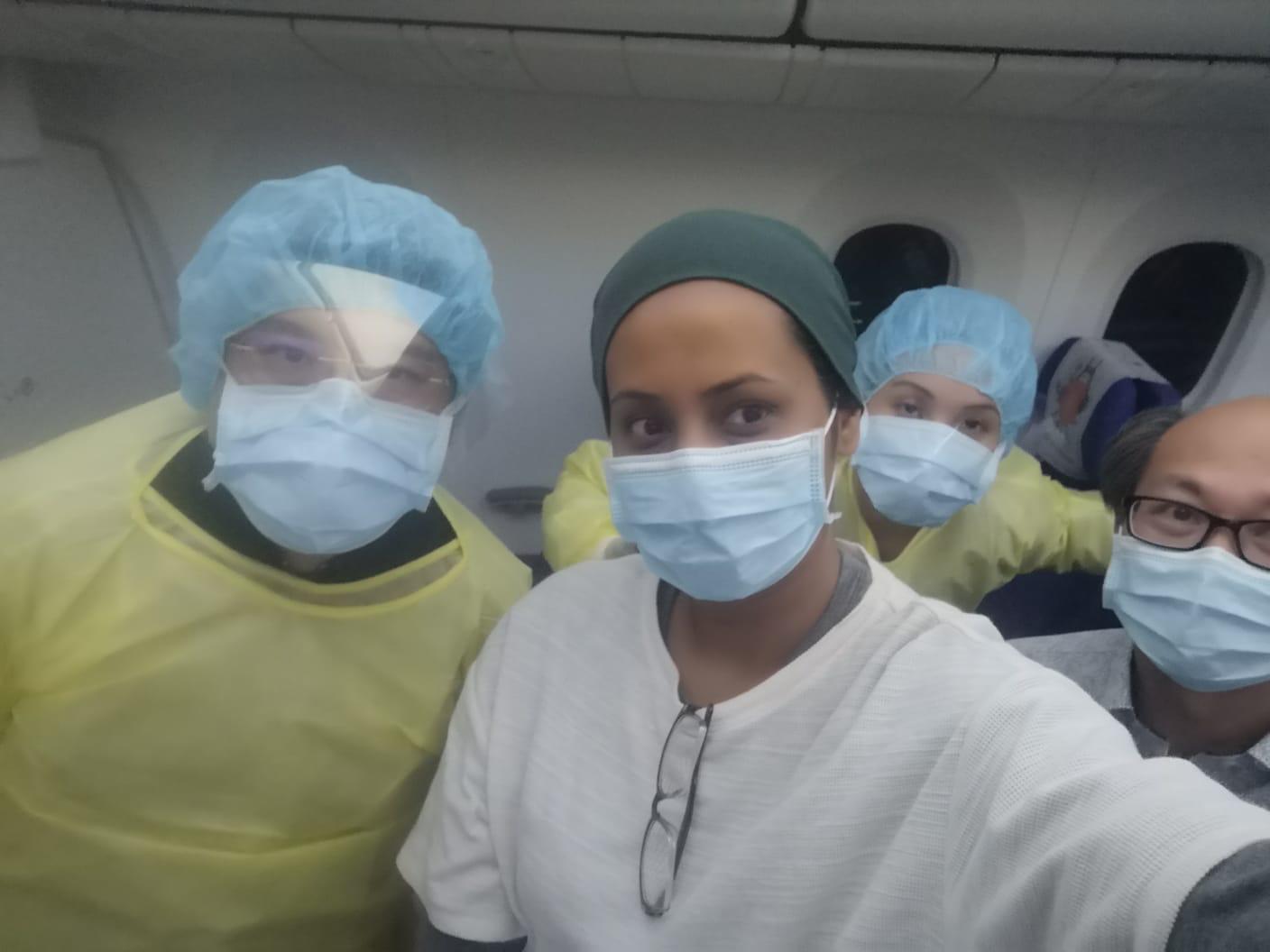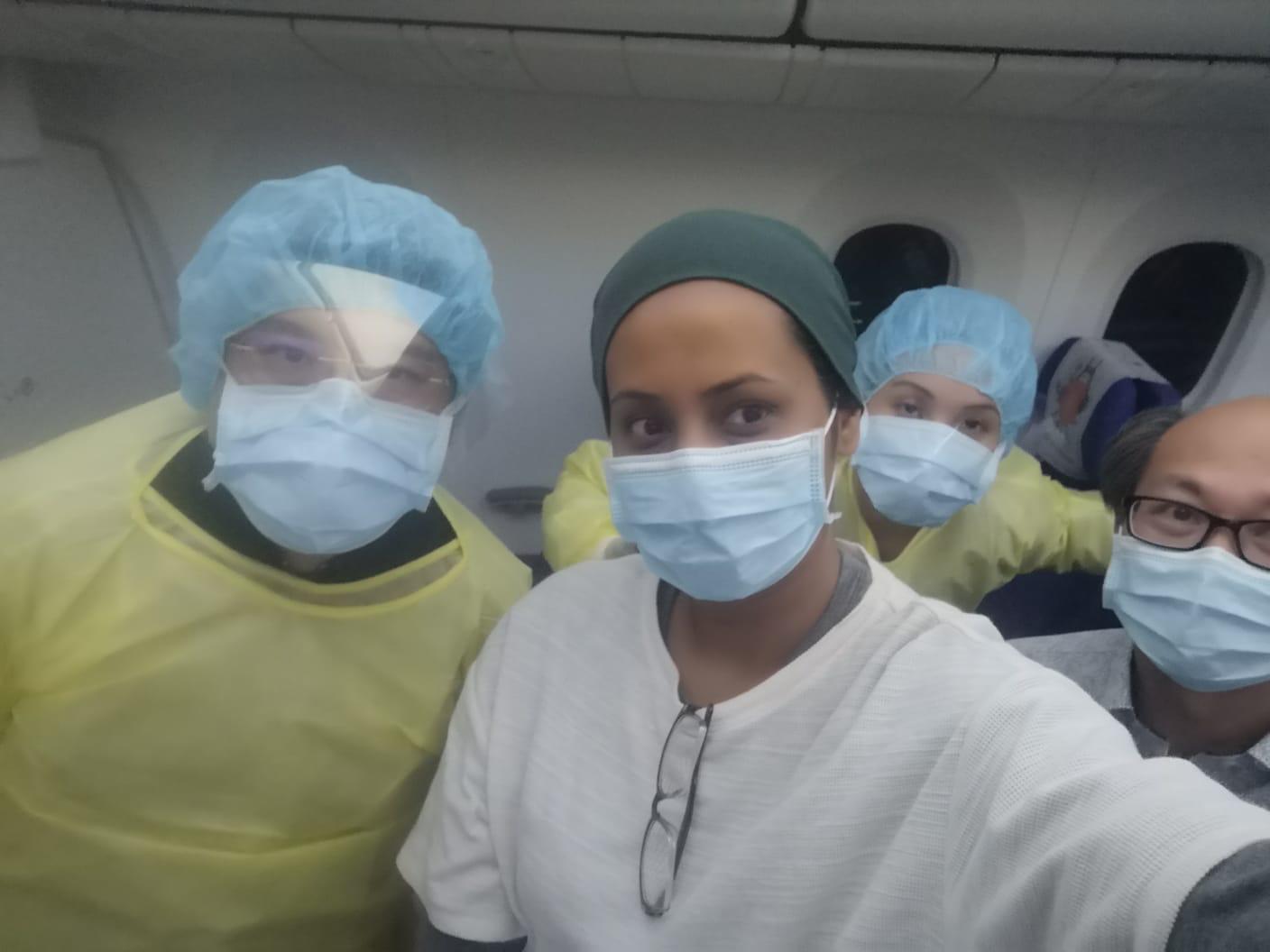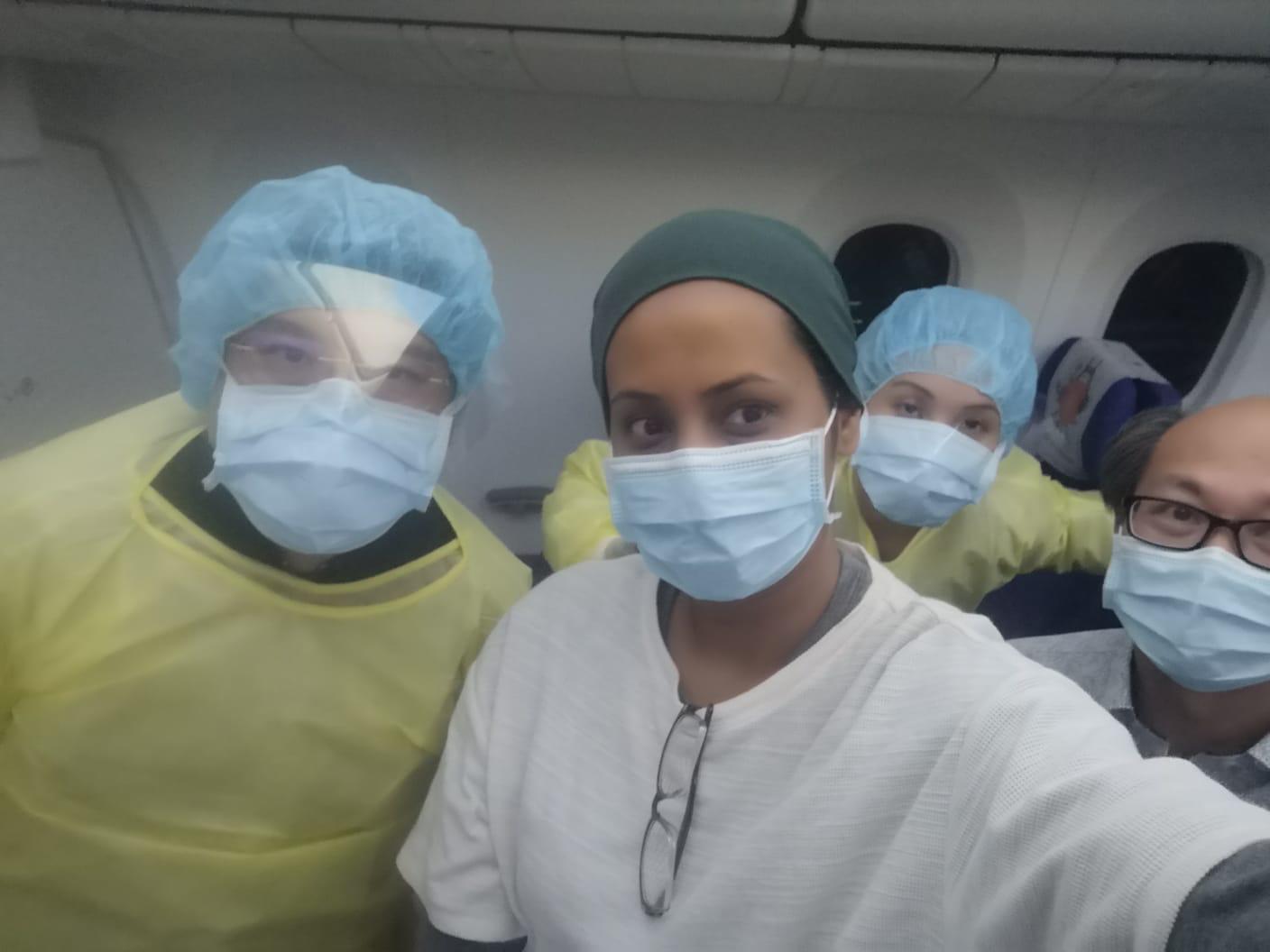 Emiliah and the crew onboard Scoot's evacuation flight from Wuhan in February.
Now a manager for three of Raffles Medical Group's clinics, Emiliah looks back on her trip with pride. 
"It was an honour to work with others who are selfless and not afraid to help, and I am thankful for supportive bosses and family members."
Kudos to Emiliah and all our healthcare workers for keeping us safe!

Photo credits: Raffles Medical Group