Smart airport principles that are often taken for granted
Over five million passengers pass through Changi Airport monthly, breezing through multiple airport touchpoints and enjoying the shopping and dining options at the airport before their flight. Not all travellers know that a lot of thought and planning is put in behind-the-scenes for a stress-free, positively surprising Changi Experience. Here are four facets of the airport design which are often taken for granted, but make a difference to the airport journey.
1.     Sky high ceilings at arrival immigration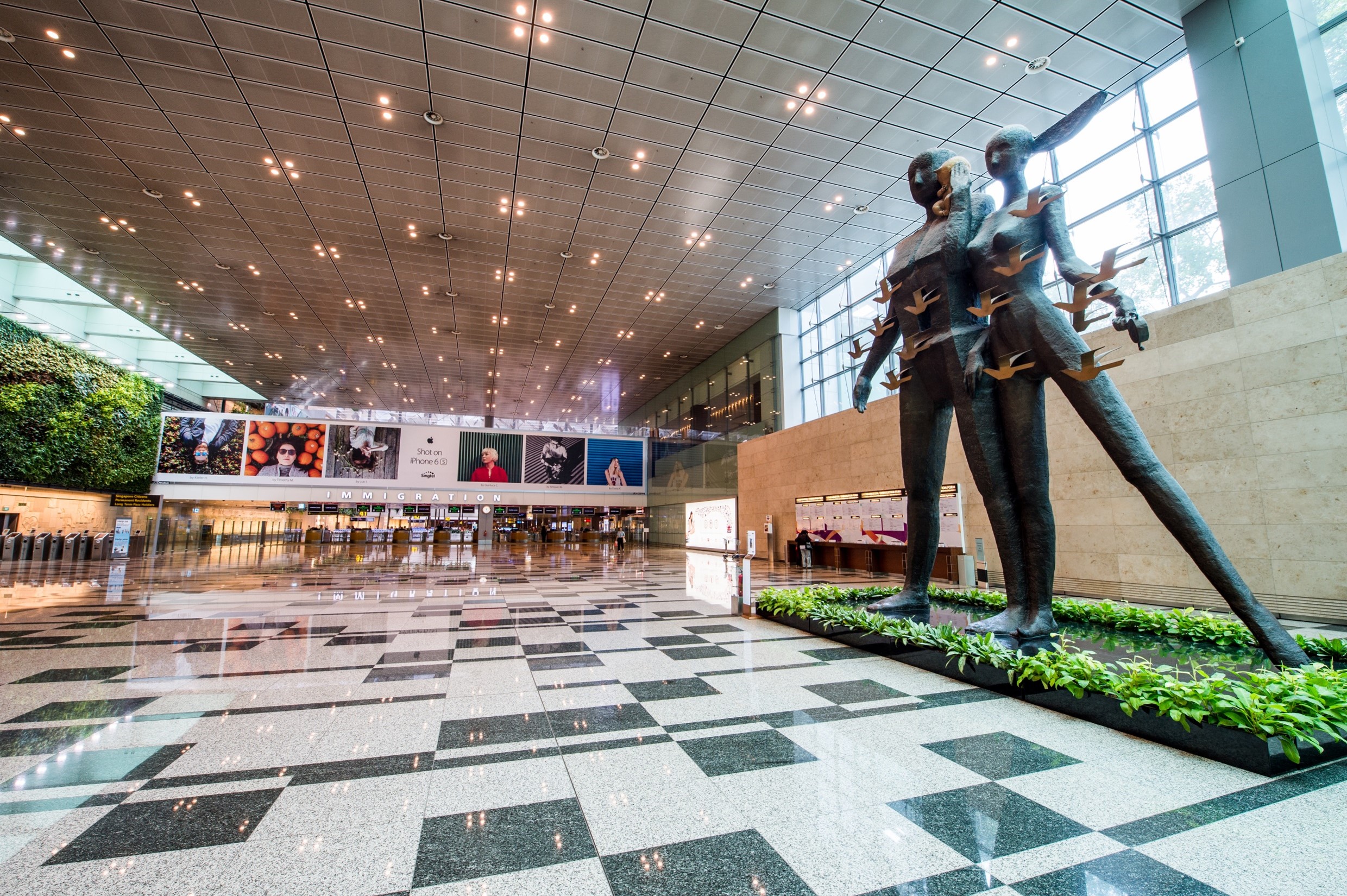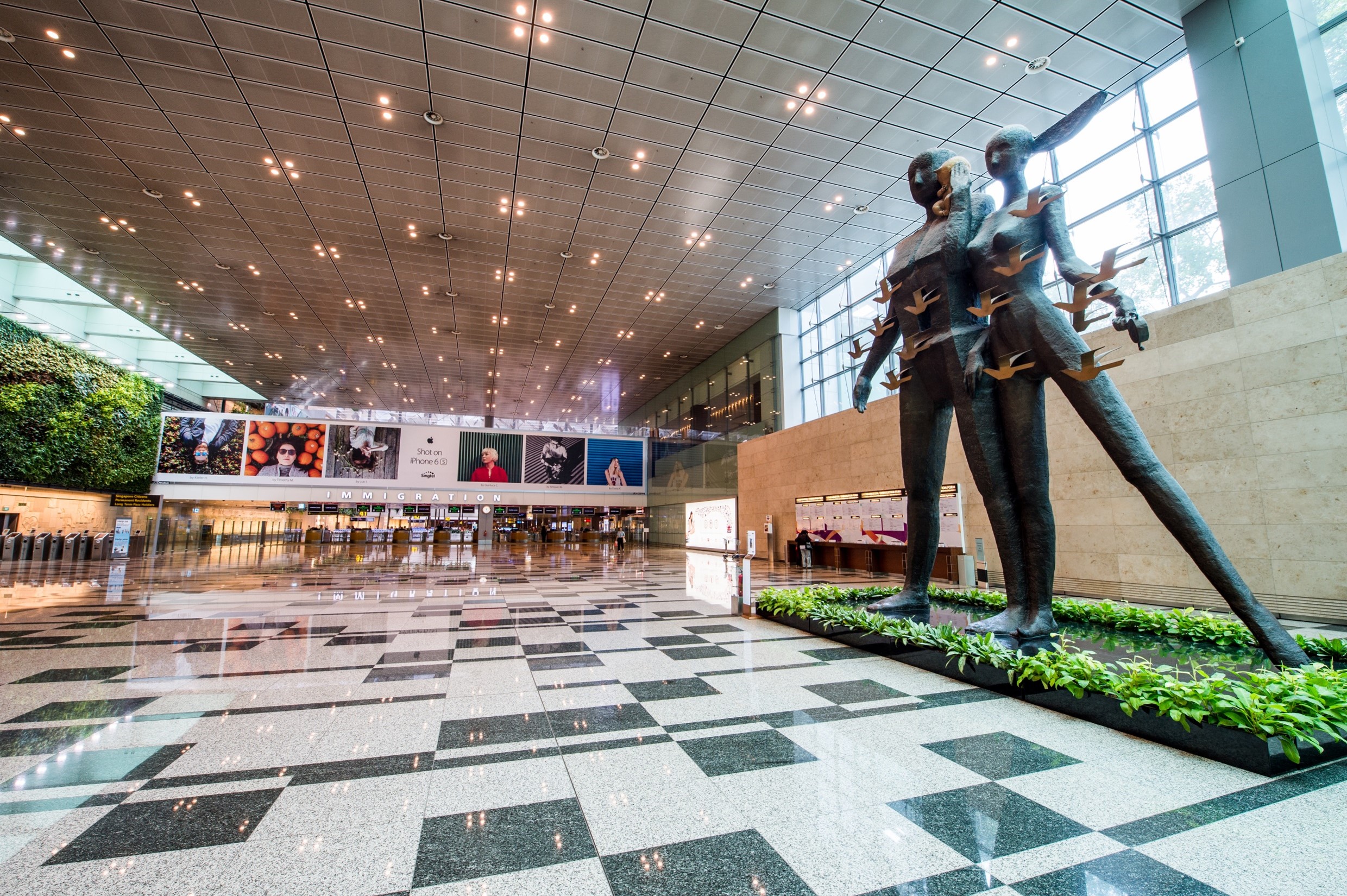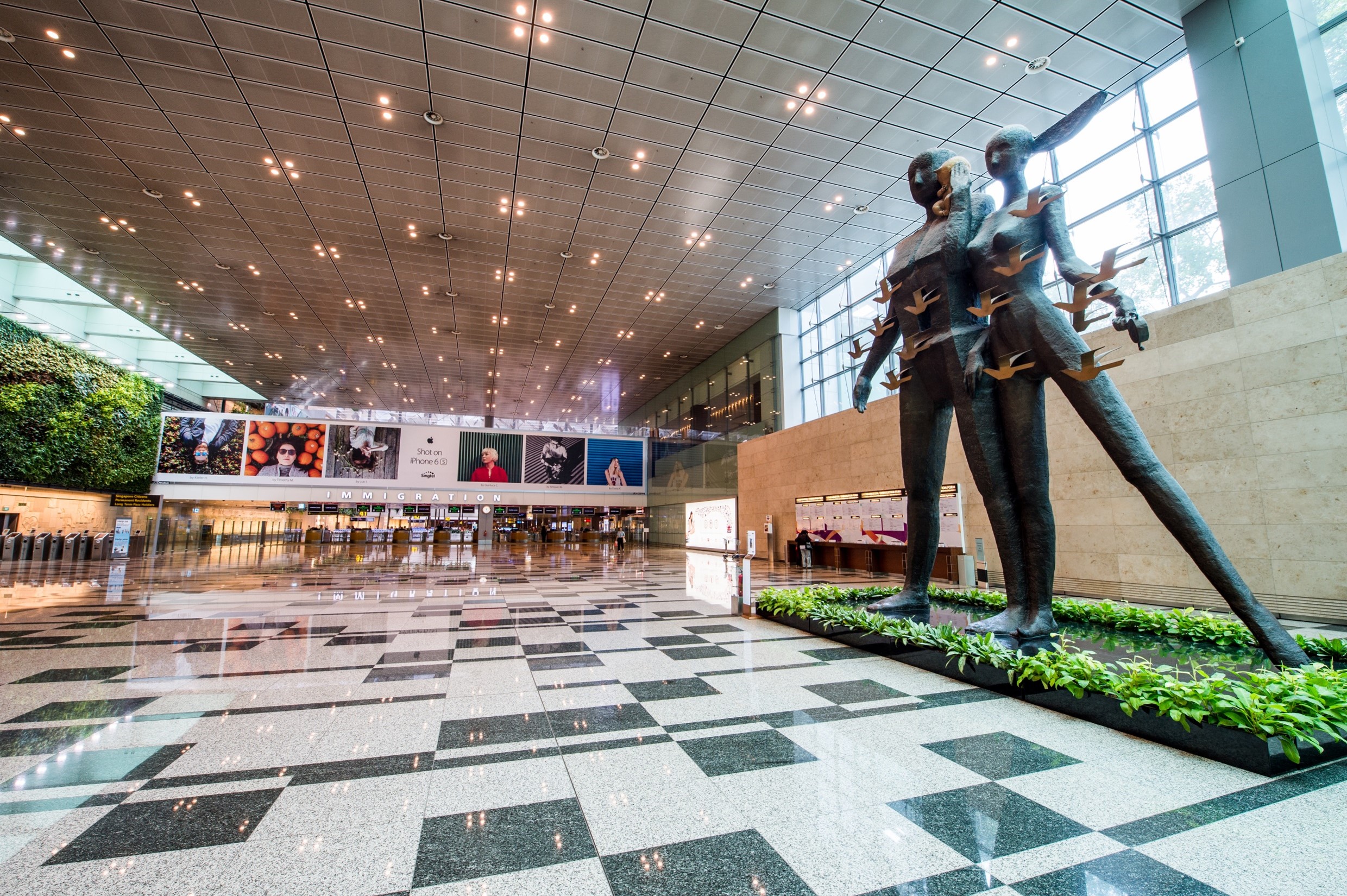 Chinese artist Han Meilin's colossal 9000kg sculpture, Coming Home, stands tall at Terminal 3's arrival hall
Upon arrival, passengers are greeted with a sense of spaciousness and a connection to nature, providing a refreshing contrast to the confines of travel onboard an aircraft high in the sky.
Changi Airport's arrival halls are designed to provide a refreshing arrival experience, and two key elements that contribute to this are the four to six-metre high ceilings and abundant greenery. The spaciousness offered by the soaring ceiling creates a sense of openness and the natural light flooding the terminal is a breath of fresh air that lifts the spirits of weary travelers.
The inclusion of lush greenery throughout the arrival halls brings tranquility to the busy environment. These pockets of greenery not only beautify the terminals but also serve as natural air purifiers, improving the overall air quality and enhancing the well-being of passengers.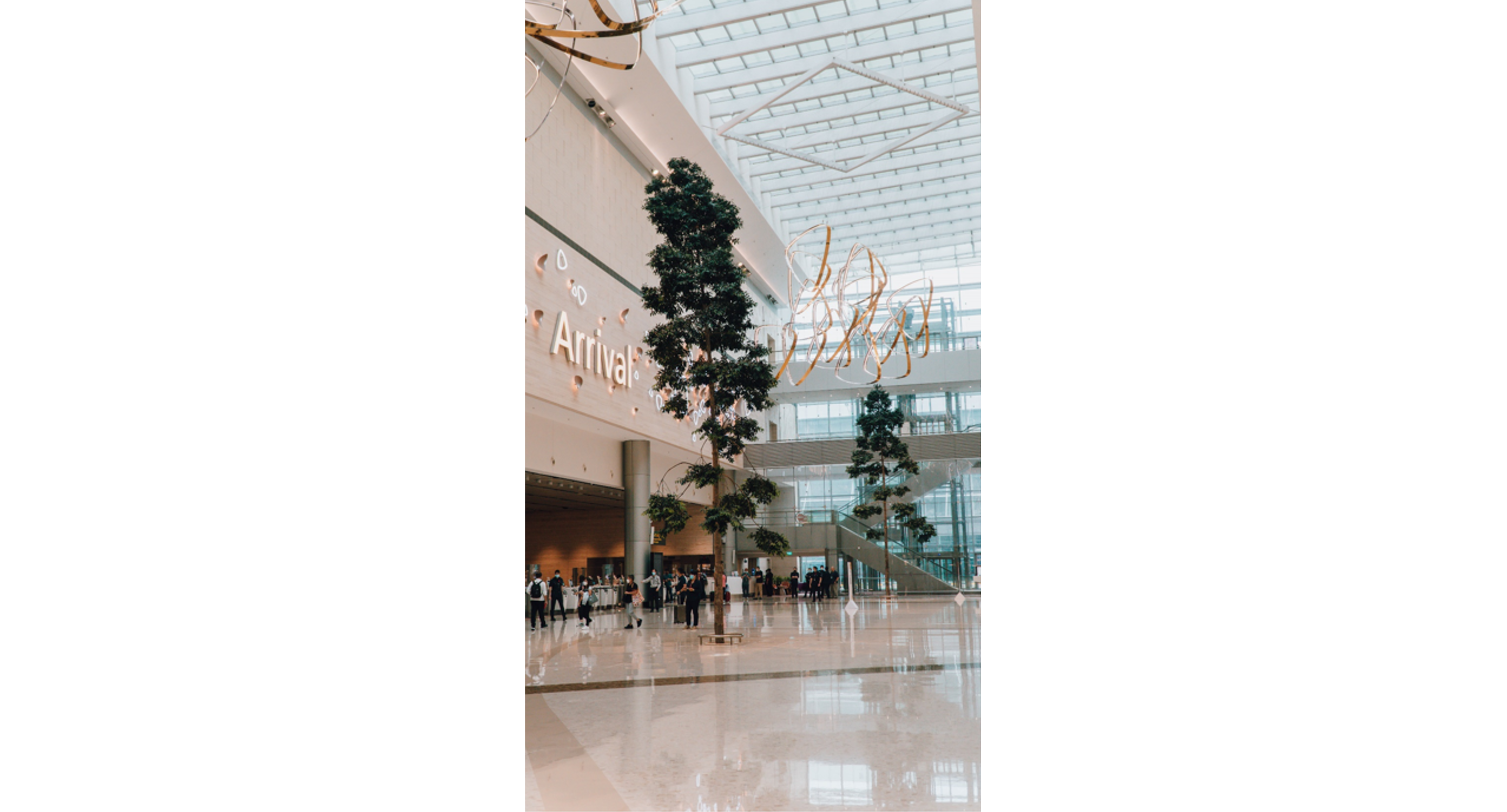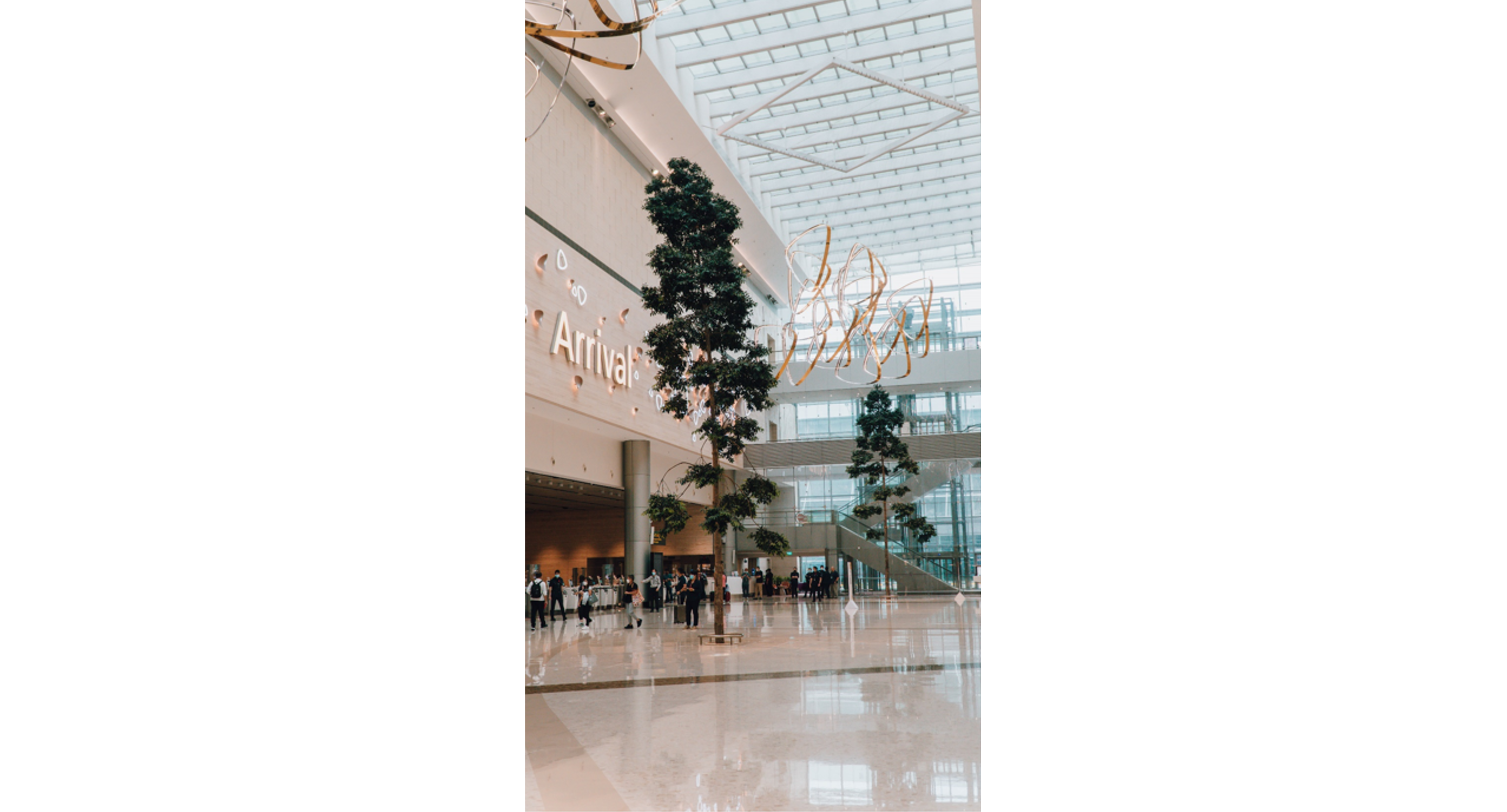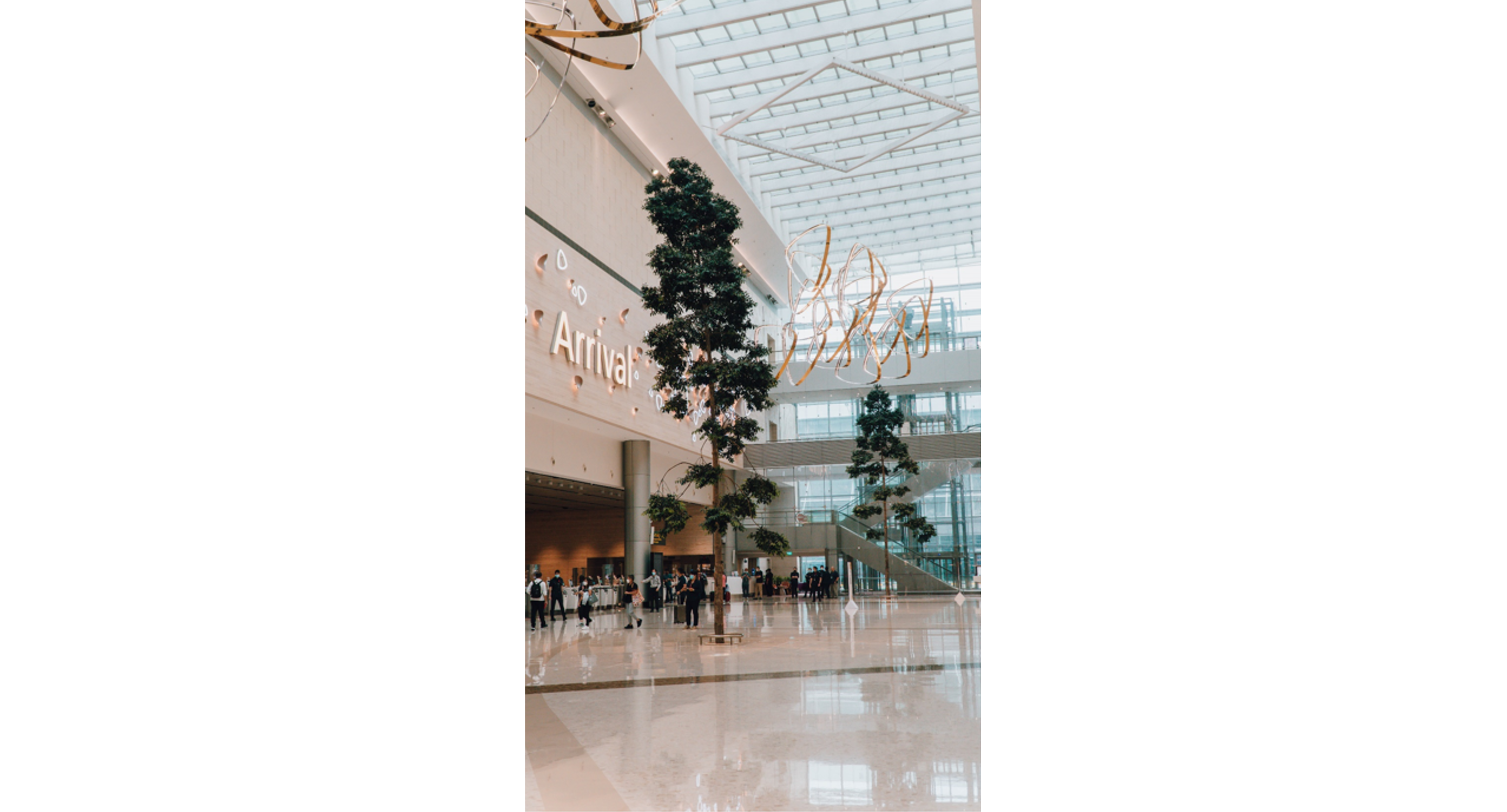 Terminal 4's iconic kinetic artwork – Petalclouds, hang from the ceiling of the arrival hall
2.   Warm lights to welcome and embrace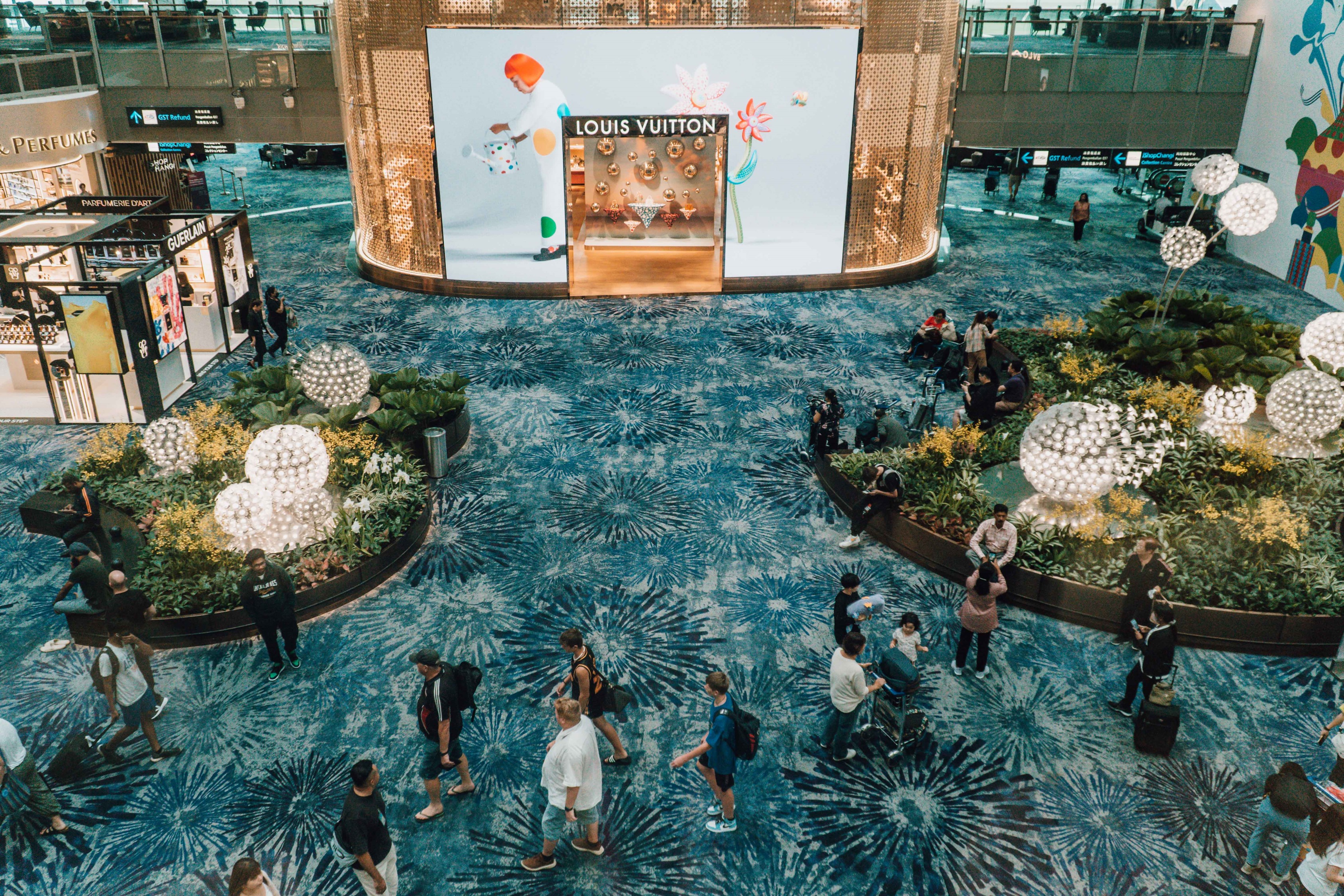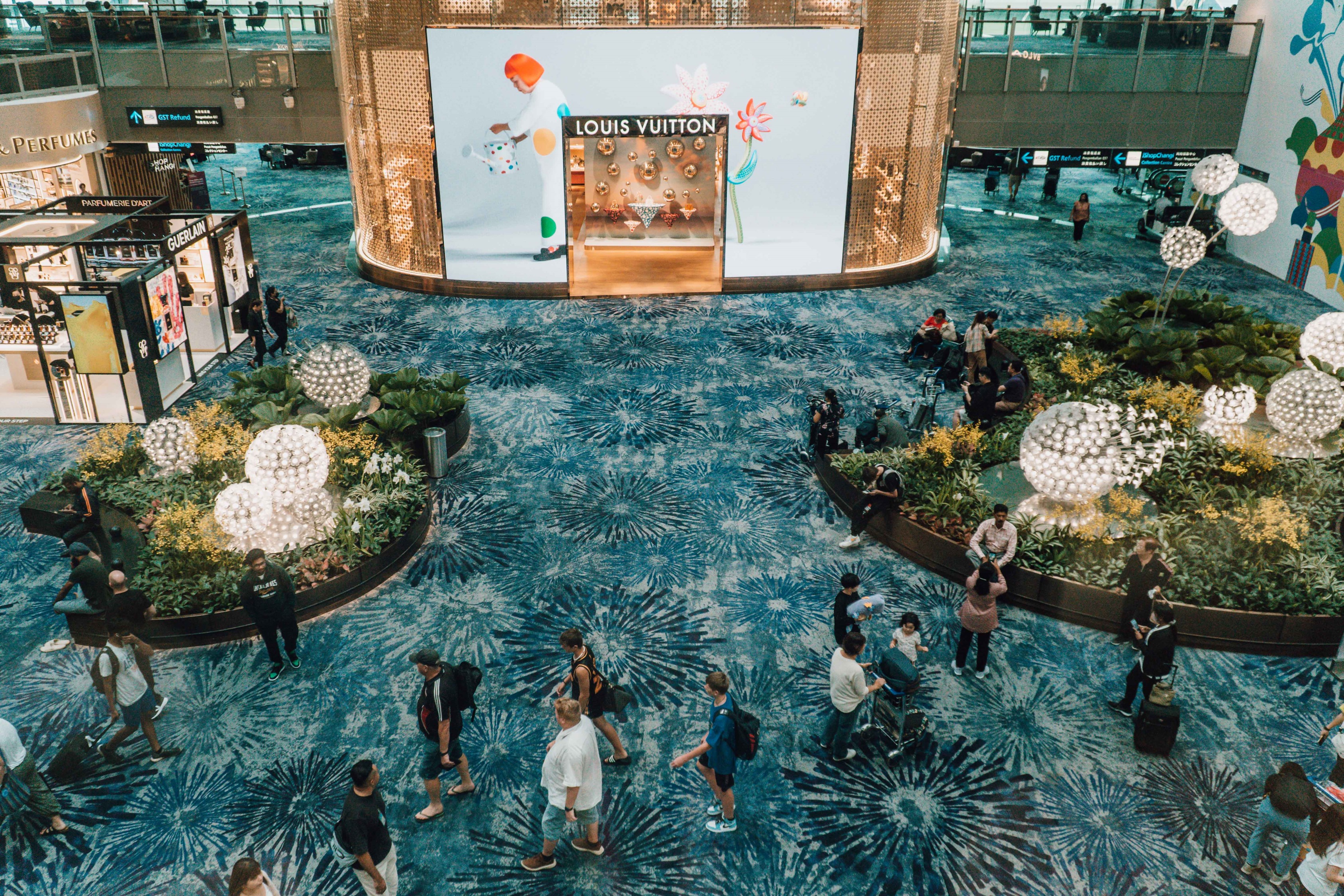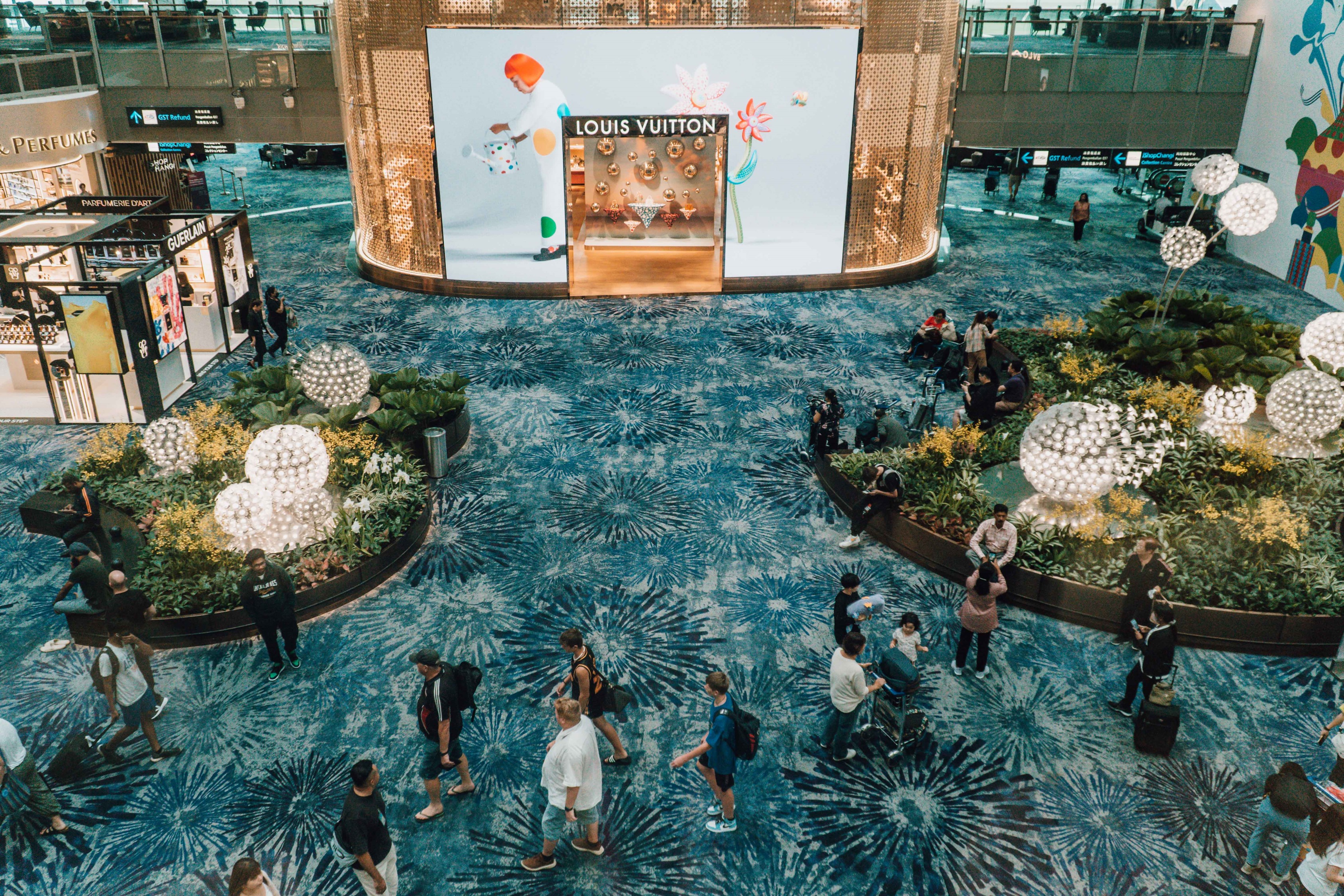 Terminal 3's Crystal Garden
One of the key elements in achieving a welcoming ambiance at Changi is the deliberate use of warm lighting throughout its terminals. The airport's thoughtfully designed lighting system bathes the spaces in a soft and inviting glow, immersing visitors in a cozy environment. The warm hues create a sense of relaxation, helping to alleviate the stress of travel.
This careful attention to lighting also enhances the overall aesthetic of the airport. Be it the gentle illumination at the gatehold rooms or the cozy lighting in restaurants, Changi Airport's warm lighting plays a vital role in ensuring that every visitor feels at ease.
3.     Travellators and Skytrains make a huge place accessible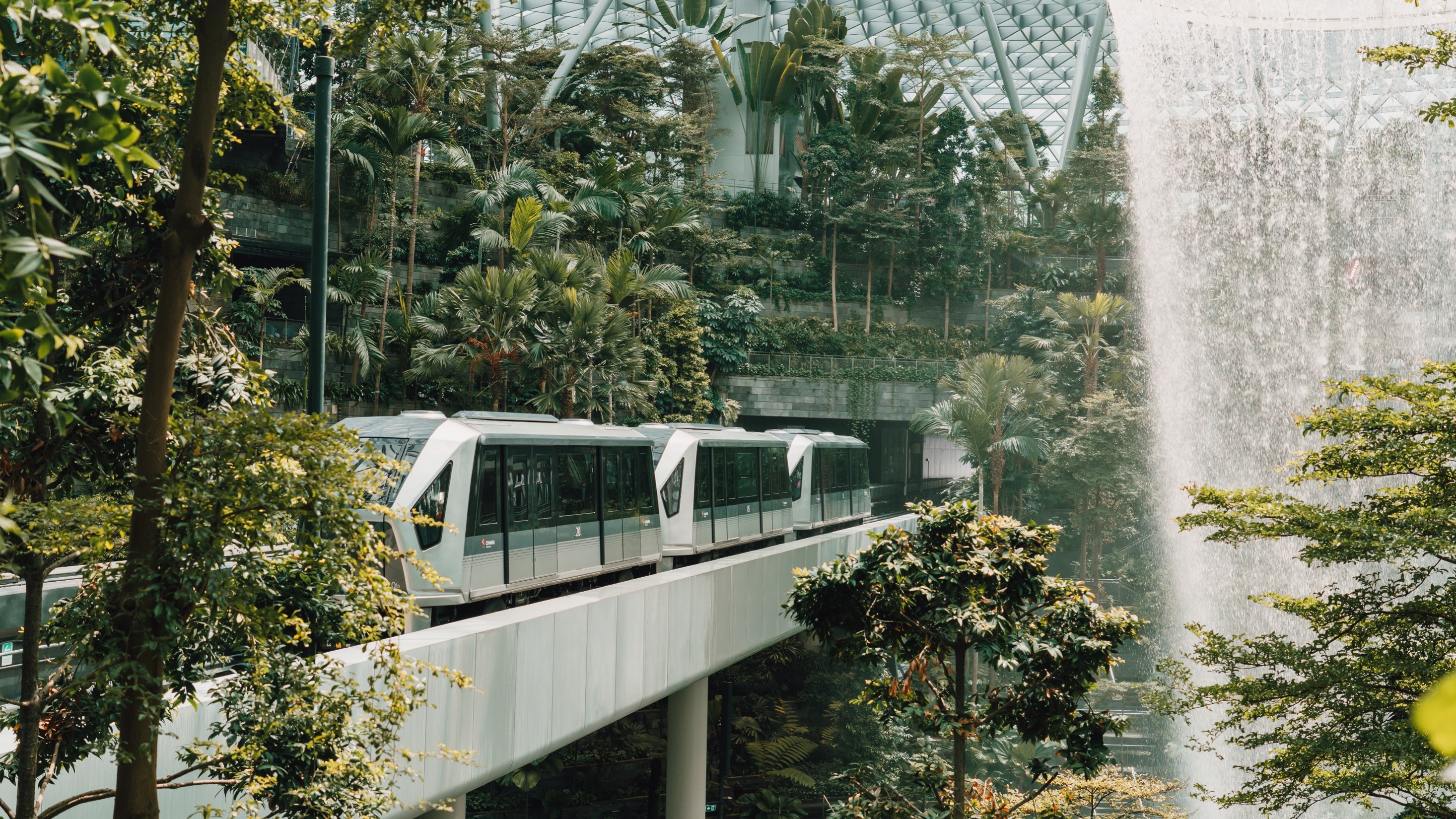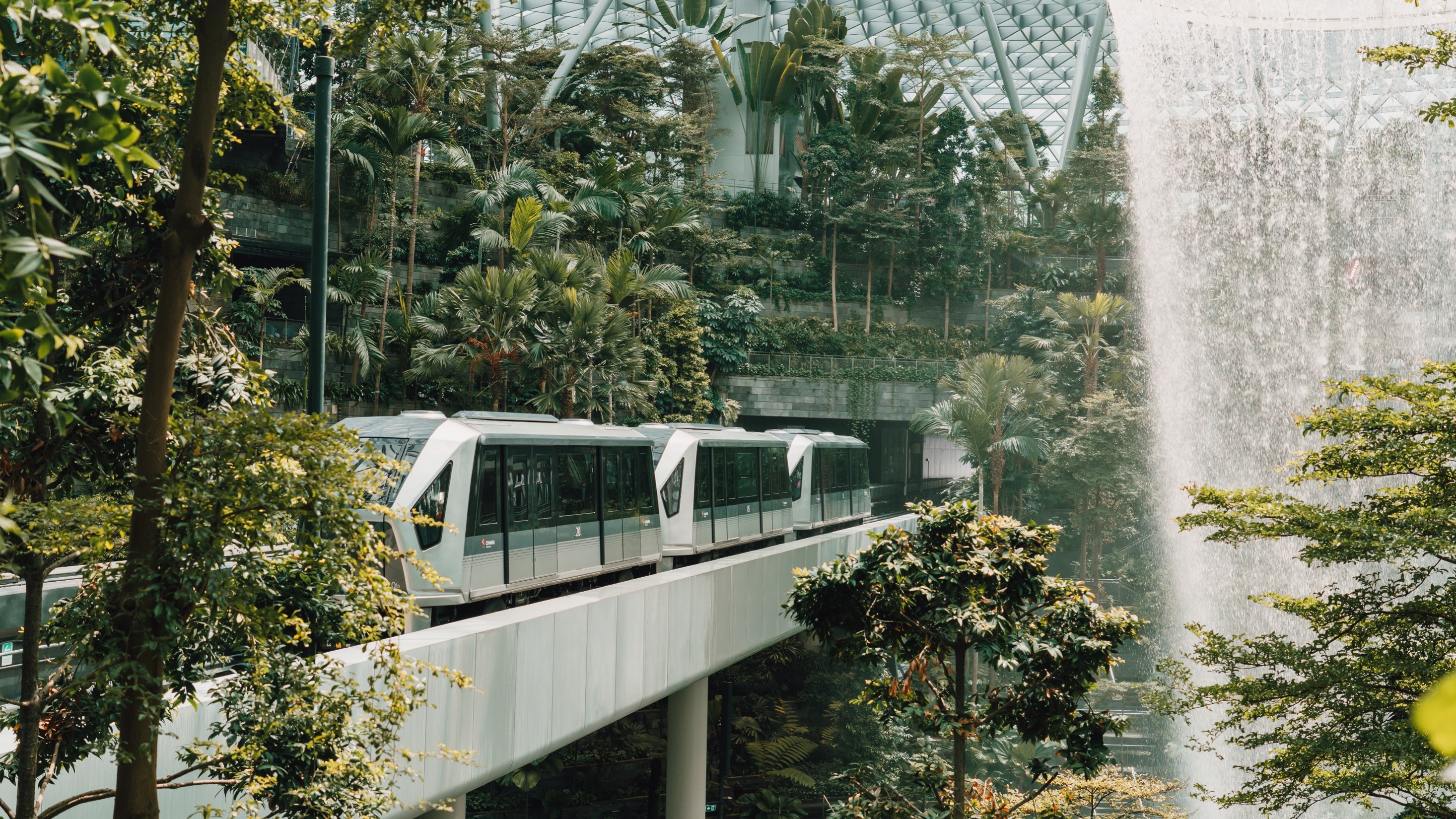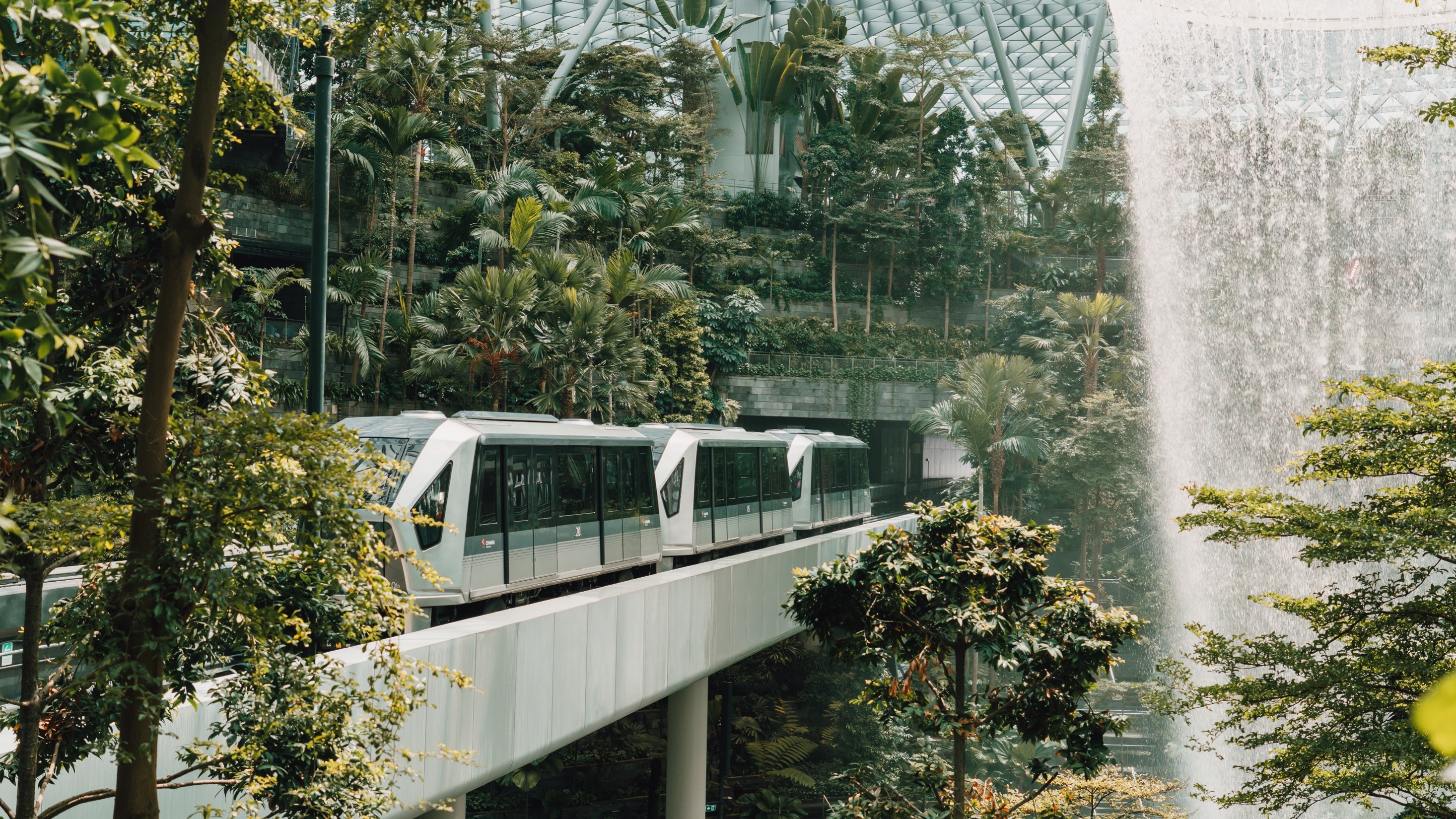 Passengers on the Skytrain passing through Jewel Changi Airport can get a glimpse of the HSBC Rain Vortex
With an efficient network of Skytrains and travellators, these interconnected systems effortlessly connect passengers between terminals, enabling them to traverse the airport quickly and comfortably. The Skytrains provide convenient transportation connecting different terminals, while the travellators offer a smooth journey for those who prefer to be on their feet. These help enhance the overall accessibility of the airport, reducing the time required to reach boarding gates or transfer between flights.
4.       Wide range of F&B catering to every palette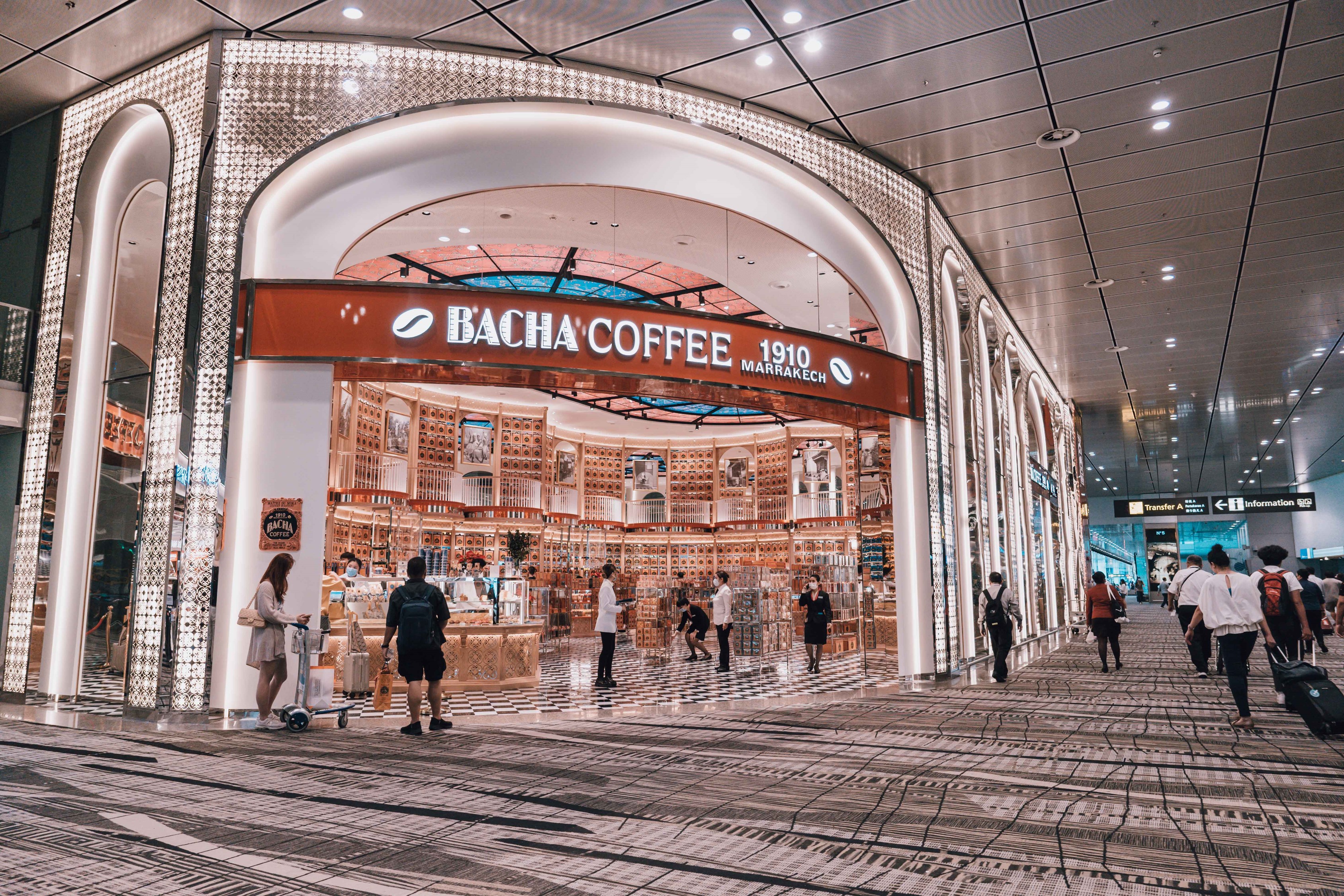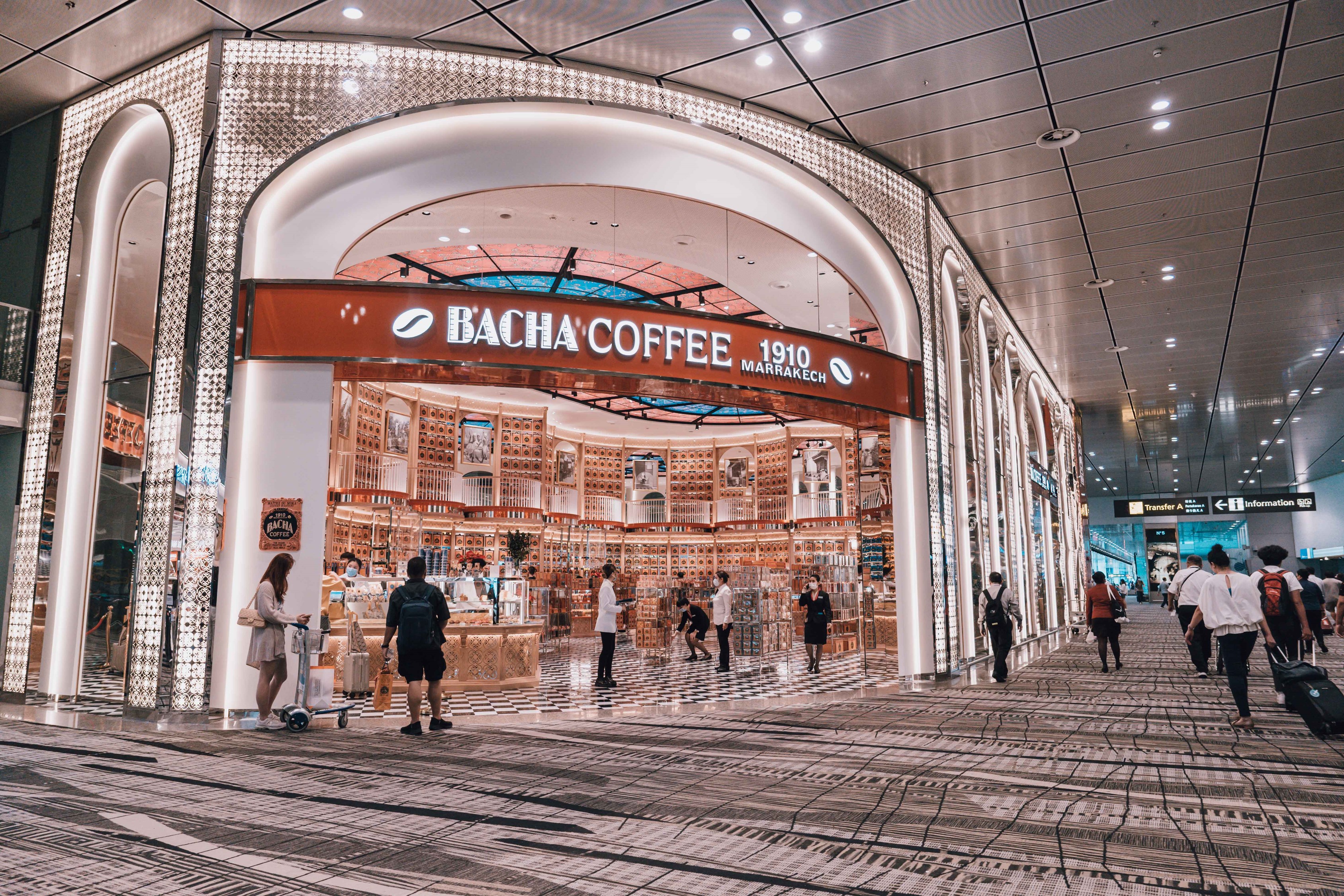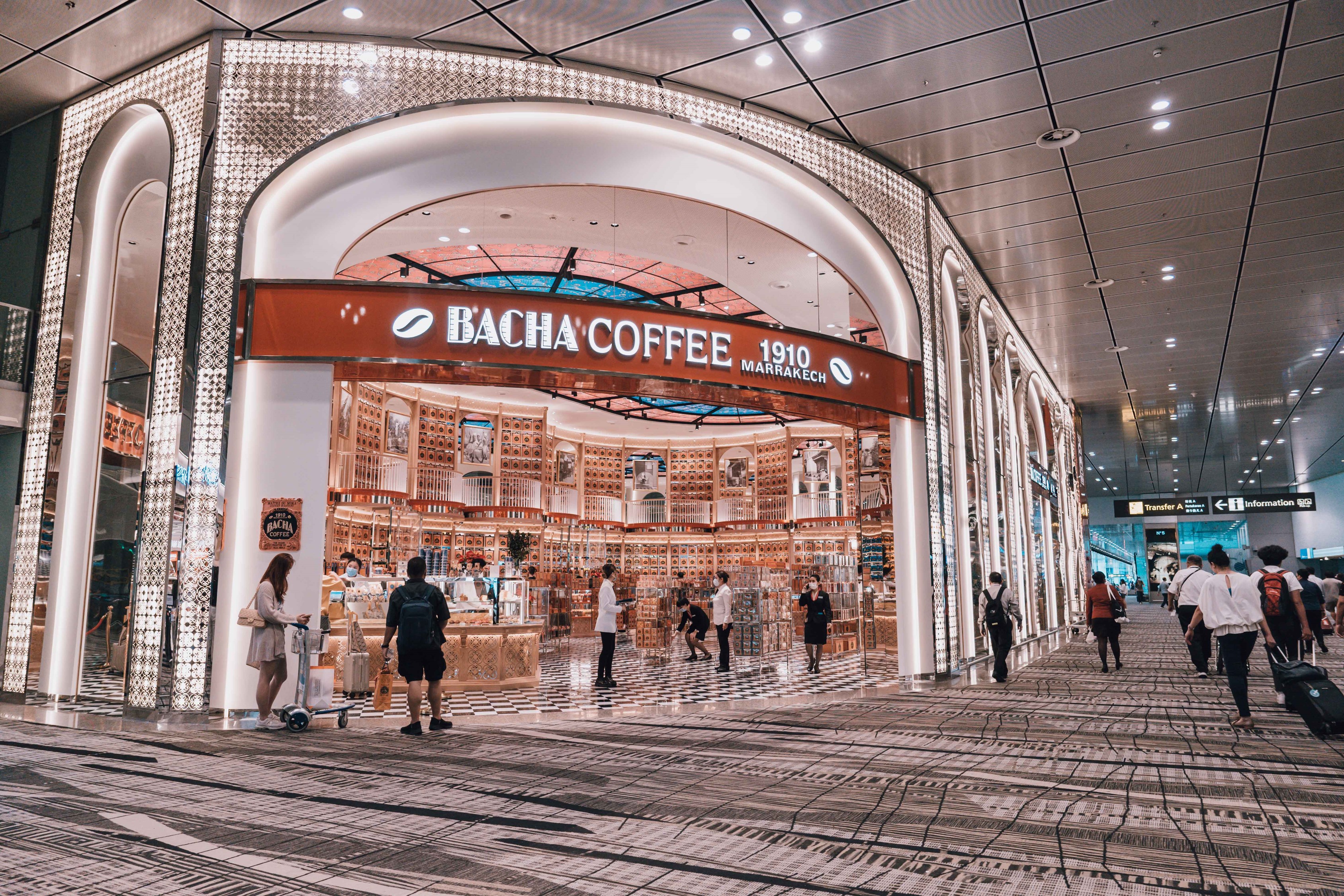 Bacha Coffee opened its largest store in the world at Terminal 3
With international passengers from around the globe, an extensive array of food and beverage options are needed to cater to a wide range of taste and preferences. With its diverse culinary offerings, the airport has transformed the chore of having to find a meal before a flight into a delightful experience. From local Singaporean delicacies to international cuisine, Changi Airport leaves no culinary desire unmet. Passengers can indulge in delectable local food at food courts, savour gourmet meals at restaurants, or grab a quick bite from popular fast-food chains. Changi Airport Group carefully curates the tenant offerings to ensure that every passenger, regardless of their preferences or dietary restrictions, can find something to satiate their hunger at Changi Airport.