In Pictures: Stepping up the fight at Changi
As the world fights to contain the 2019 Novel Coronavirus (COVID-19), Changi Airport Group (CAG) has enhanced efforts to keep passengers and visitors safe. Here's a look at how we are doing it.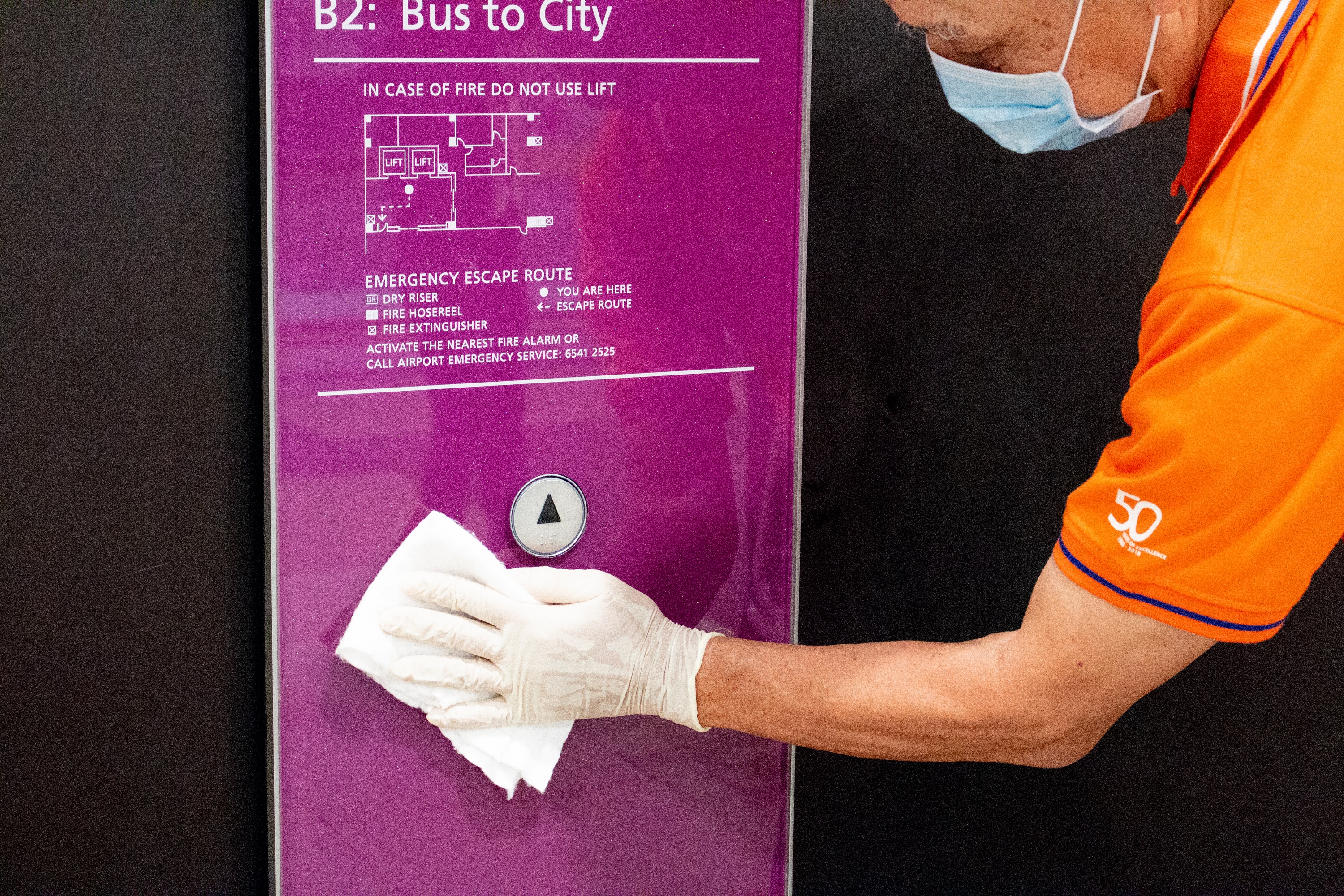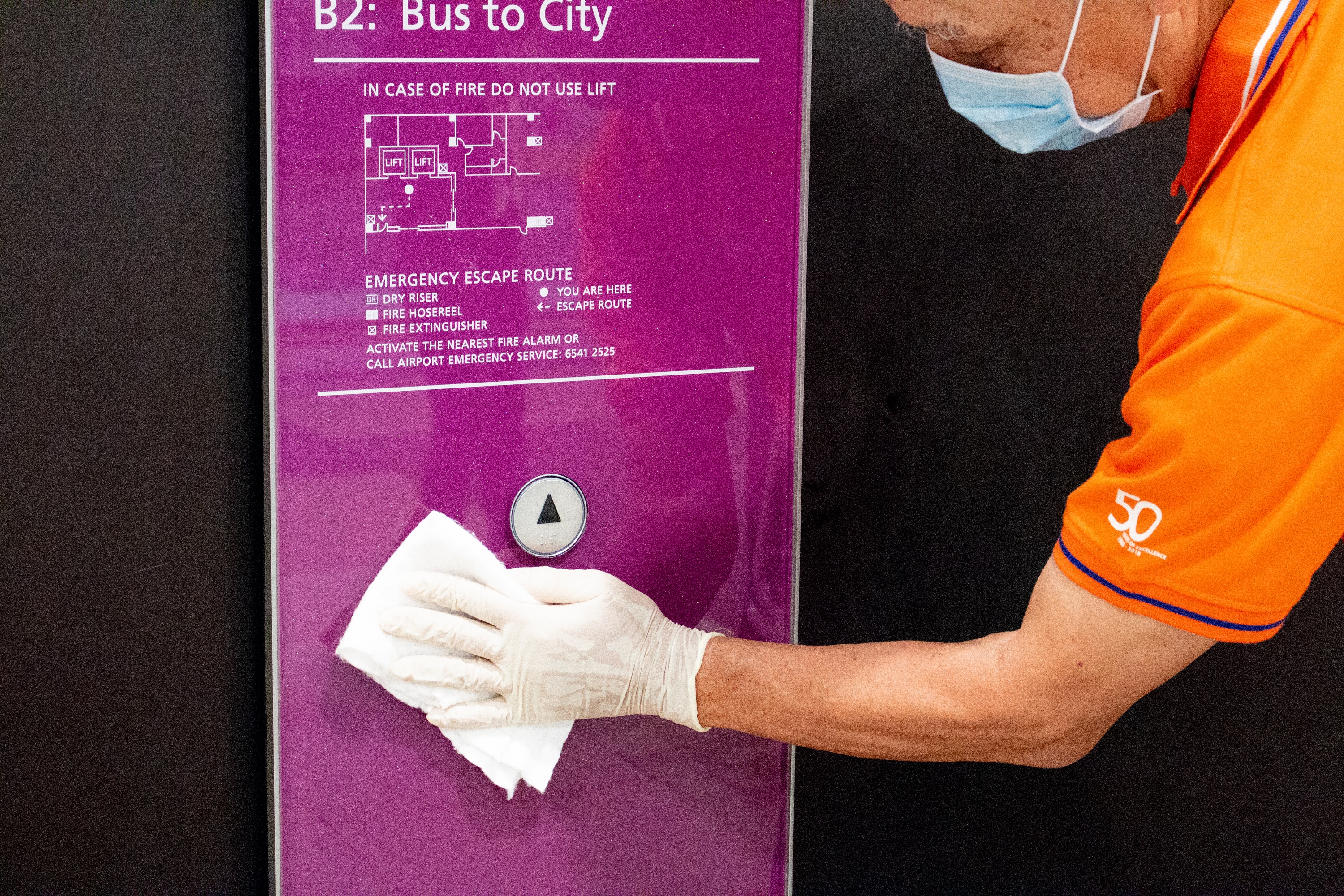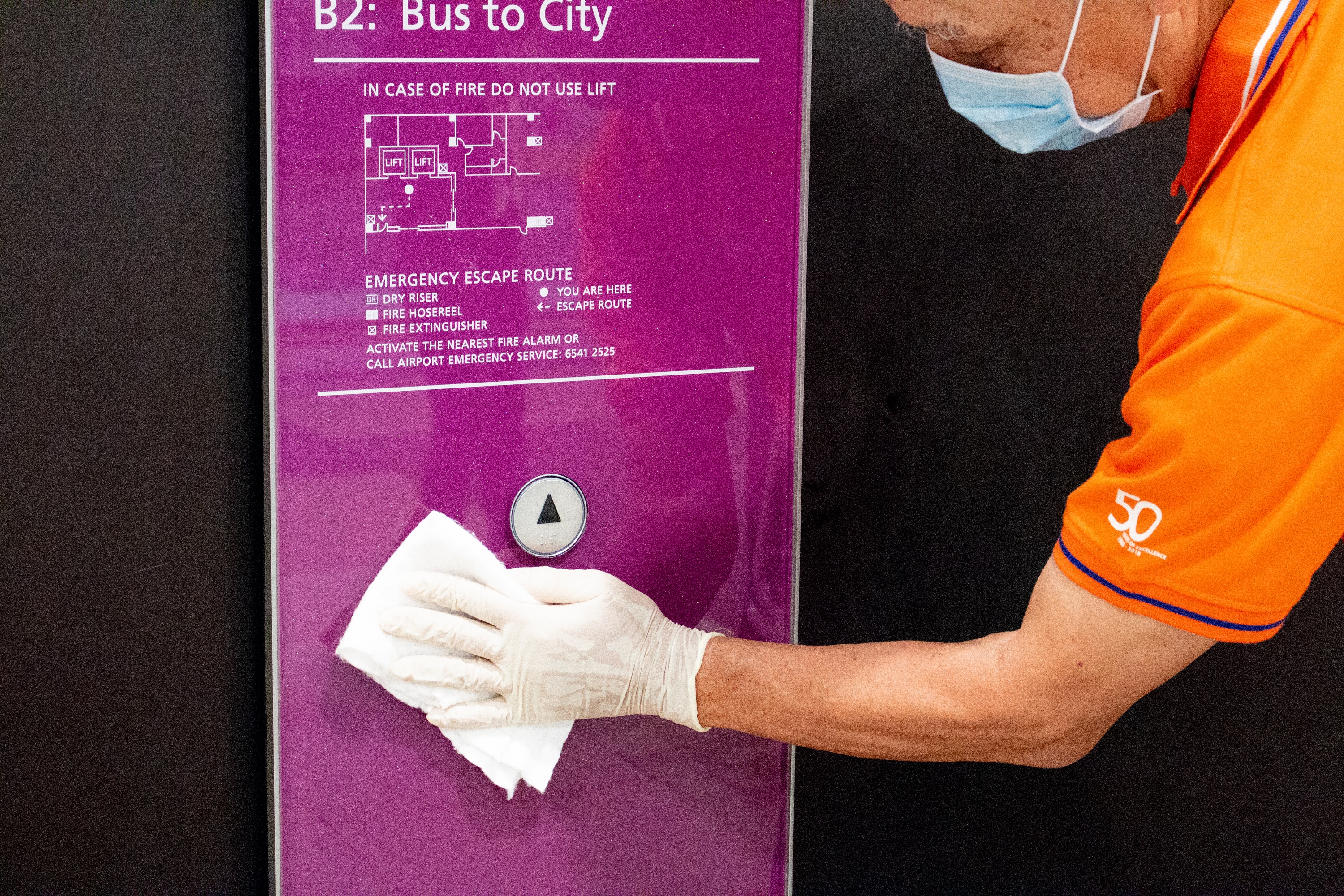 Cleaning areas that people come into contact often – Changi has increased the frequency such areas are cleaned each day by as much as three times.  More than 20 such public access areas have been identified, including lift buttons, handrails, water coolers, counter tops and more.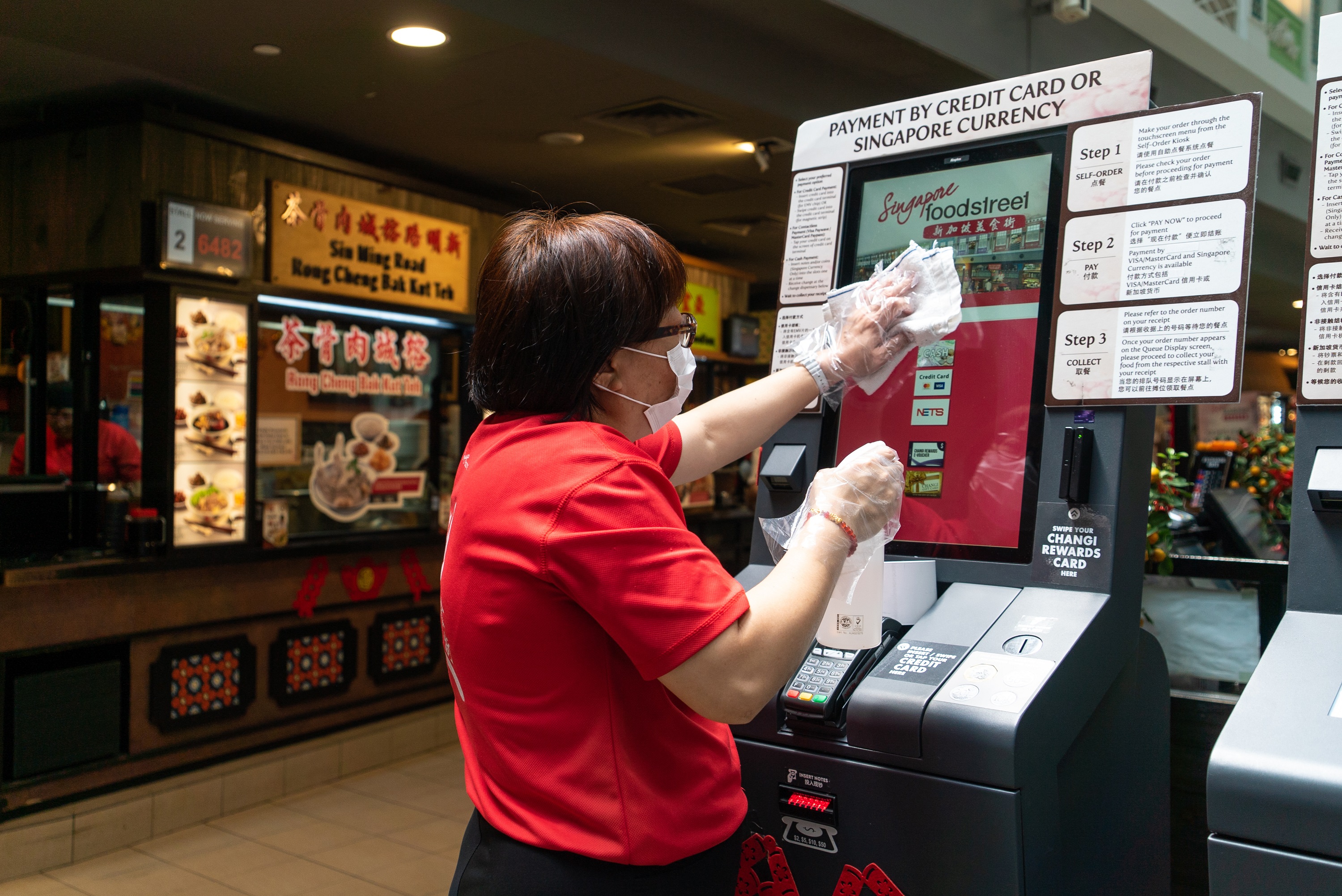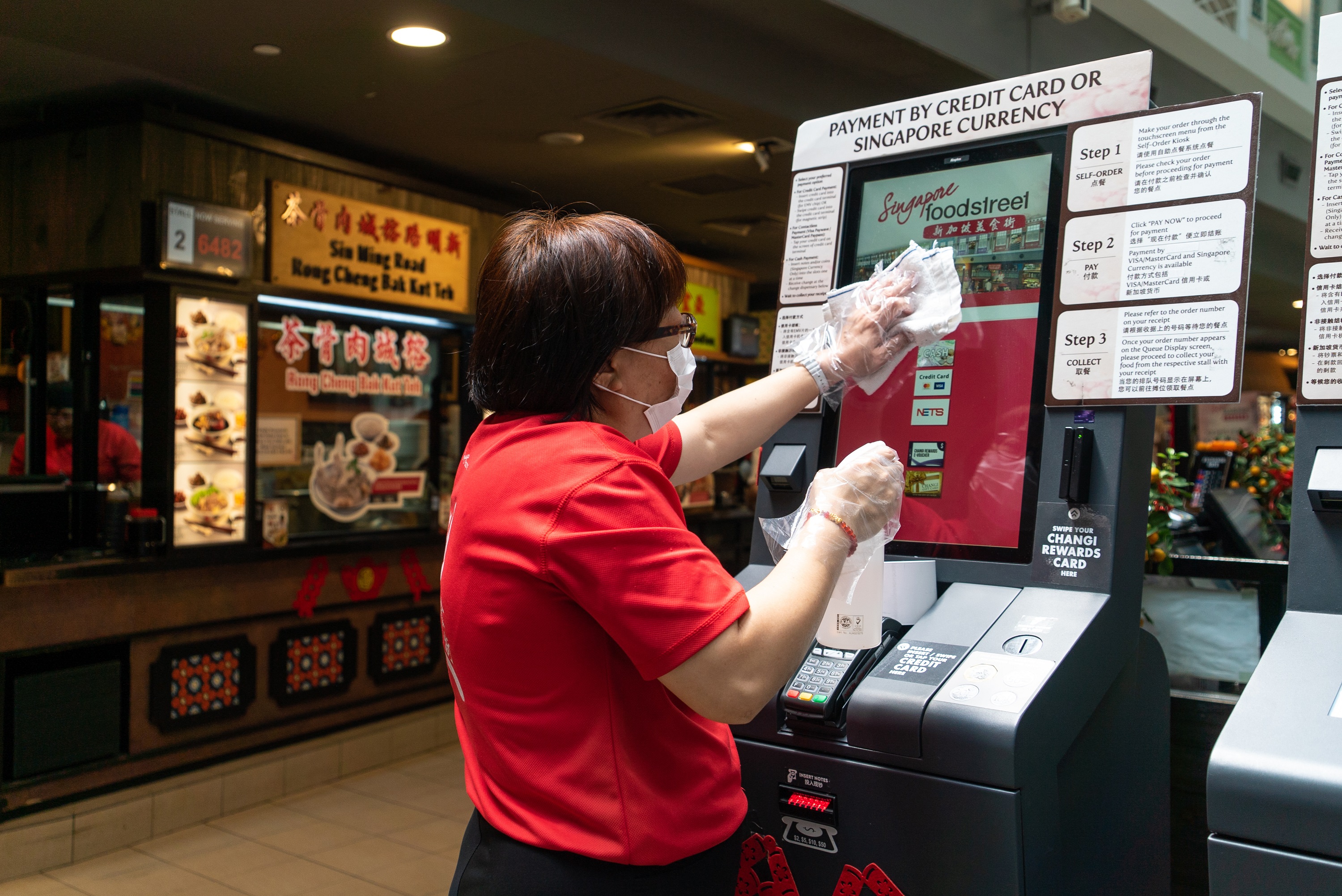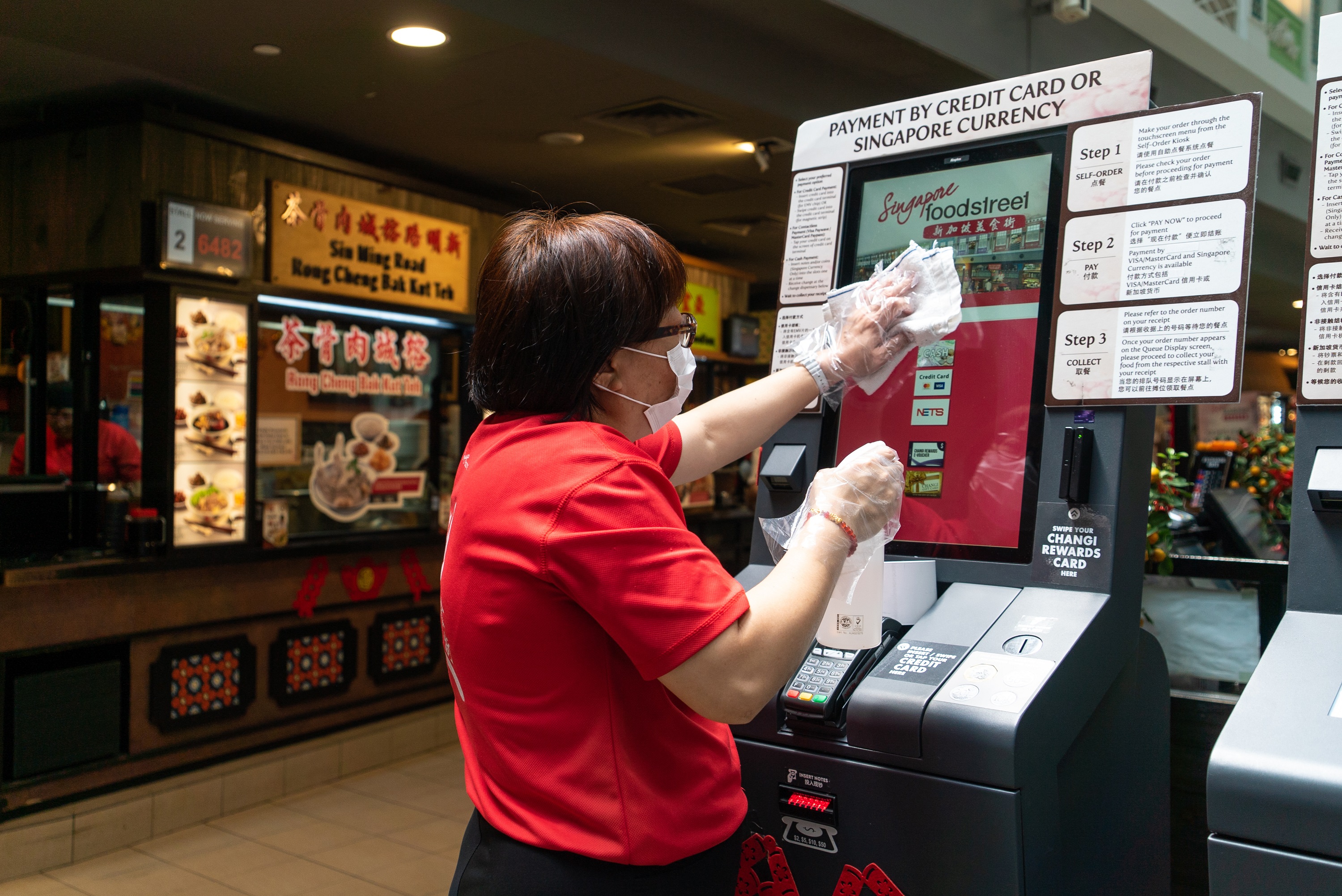 Instead of regular cleaning agents, disinfectants are used to clean all high contact areas as a precautionary measure. Disinfectants are also used to clean other public areas including toilets, and high contact areas are now washed every two hours.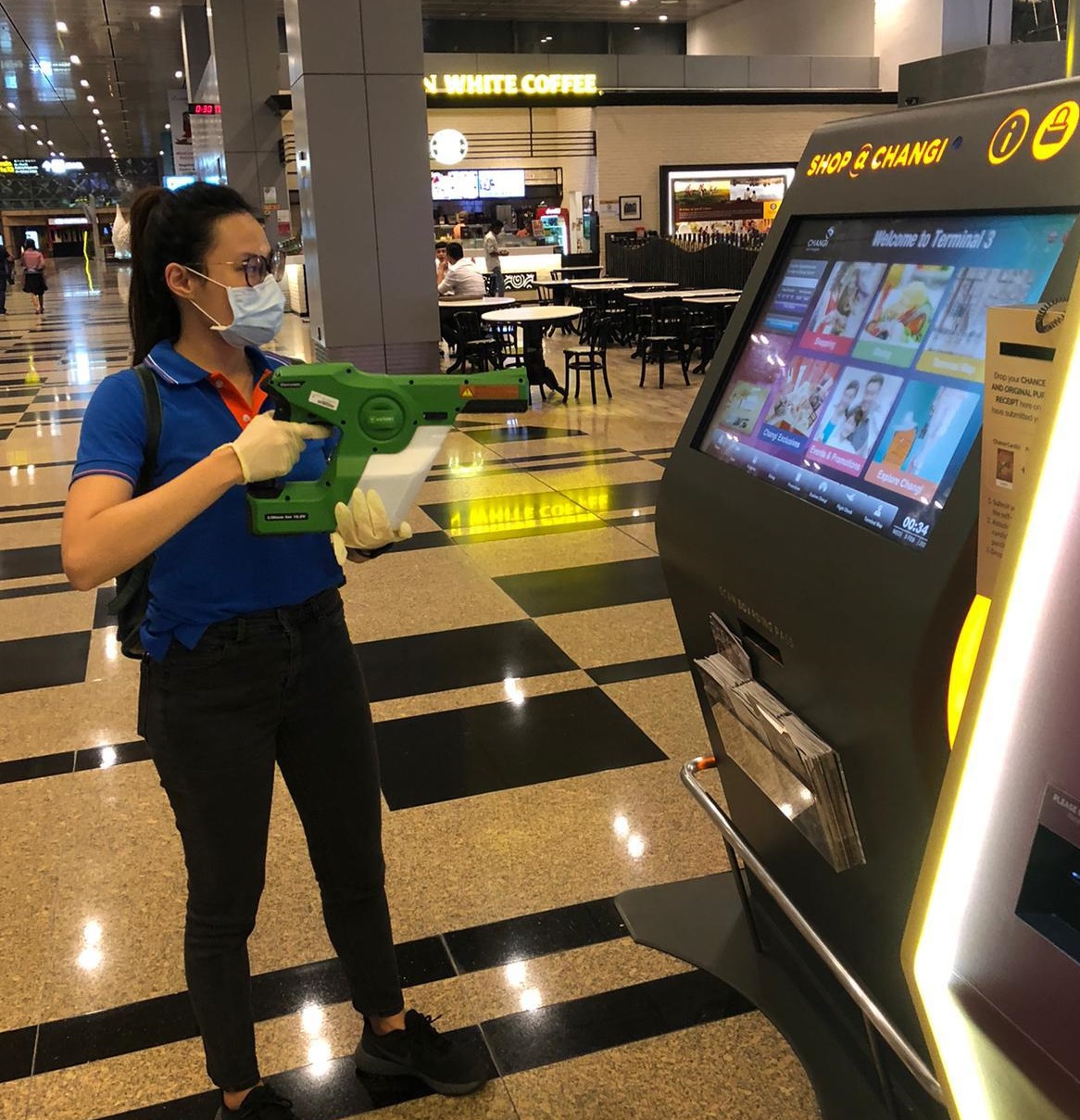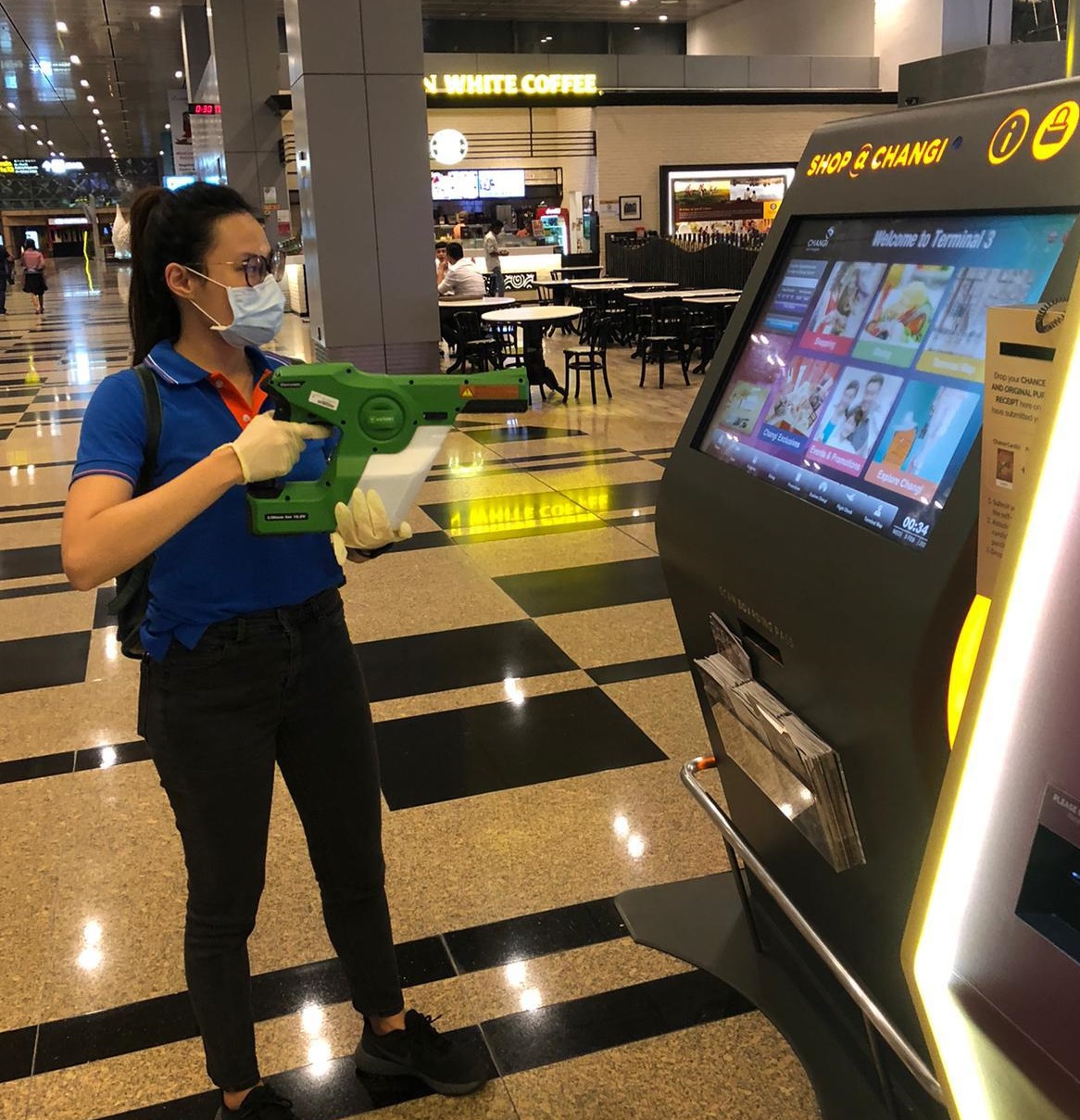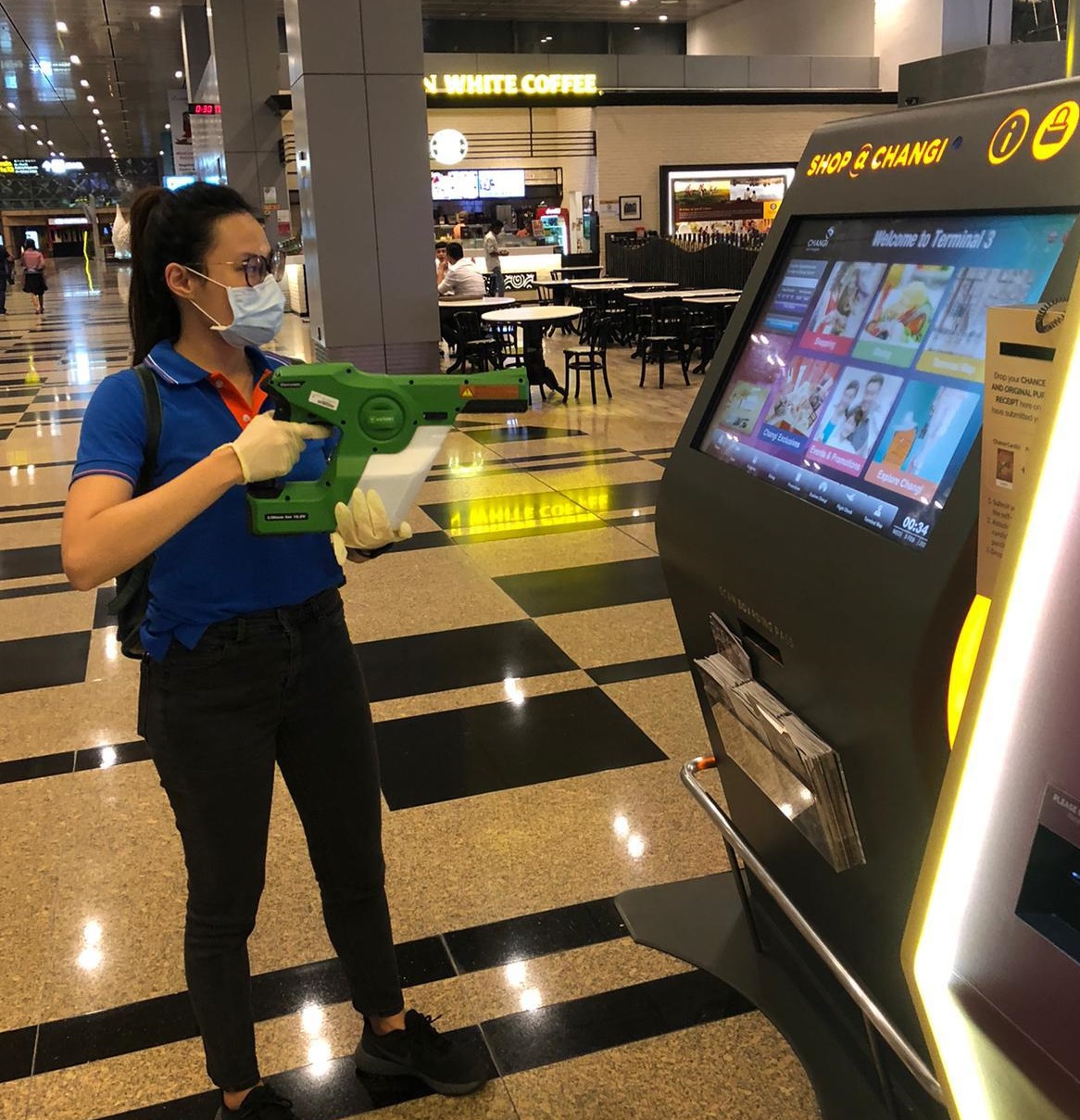 All touchscreen panels, such as those at shop directories and Automated Check-in Kiosks, are coated with a protective coating to reduce surface contamination.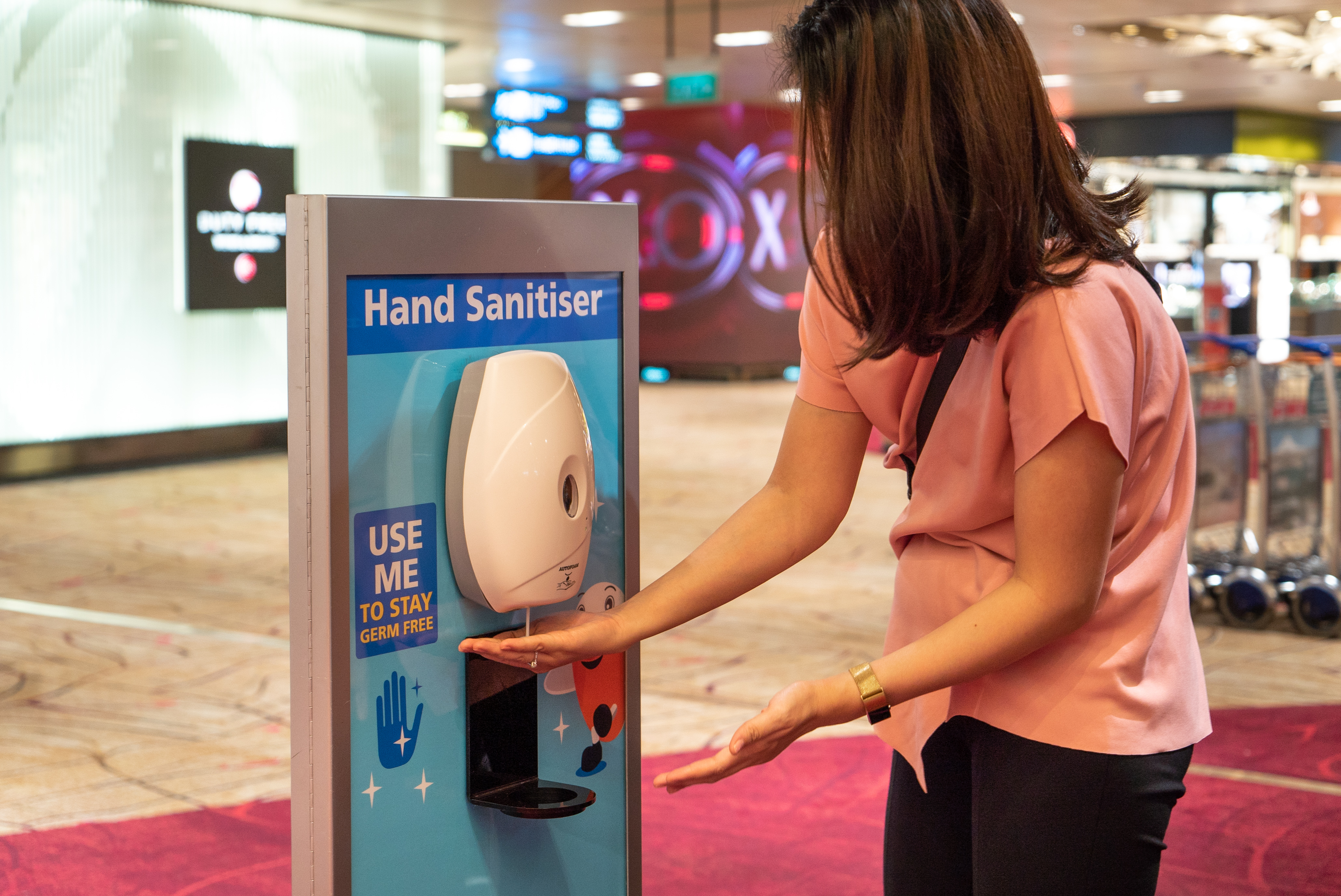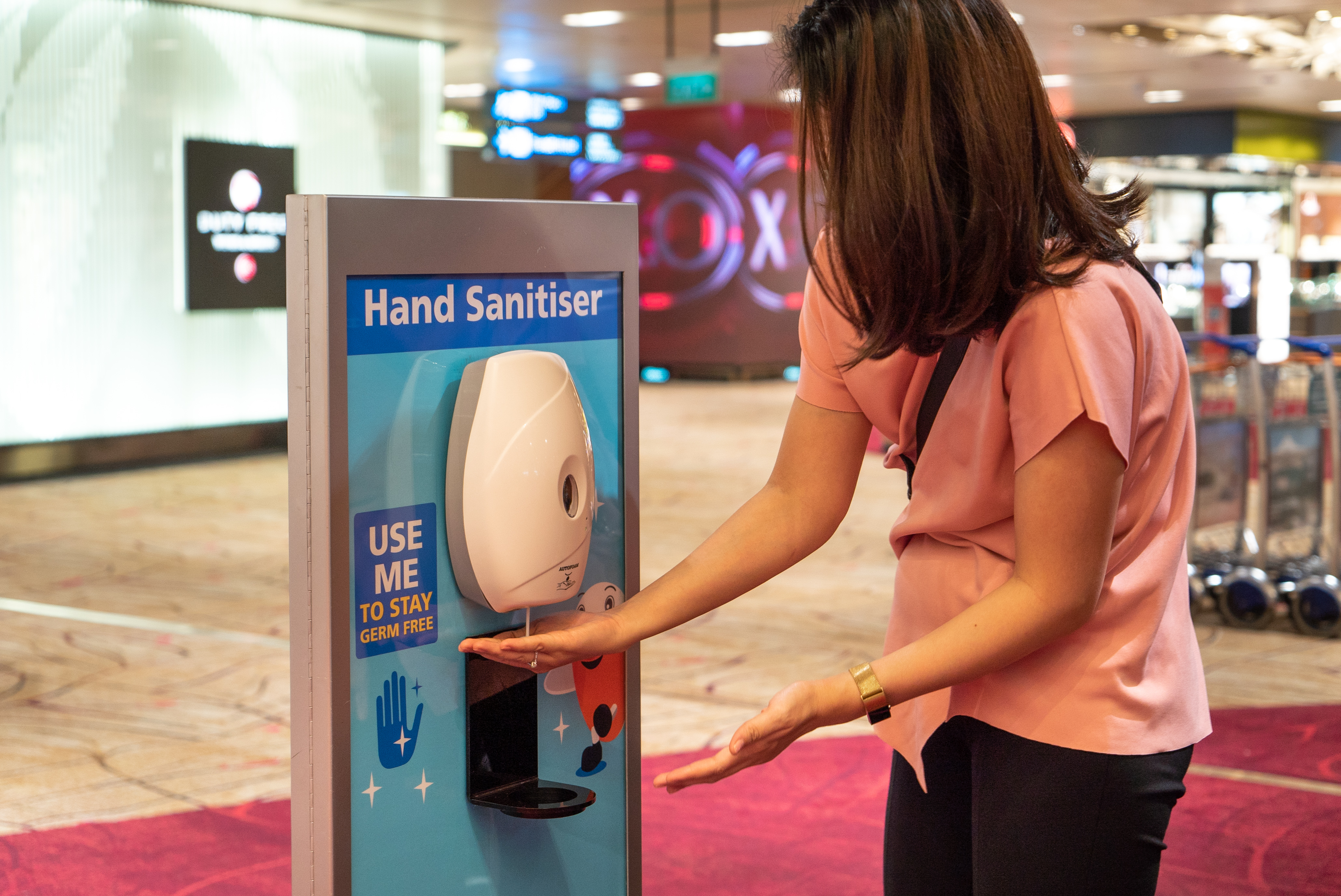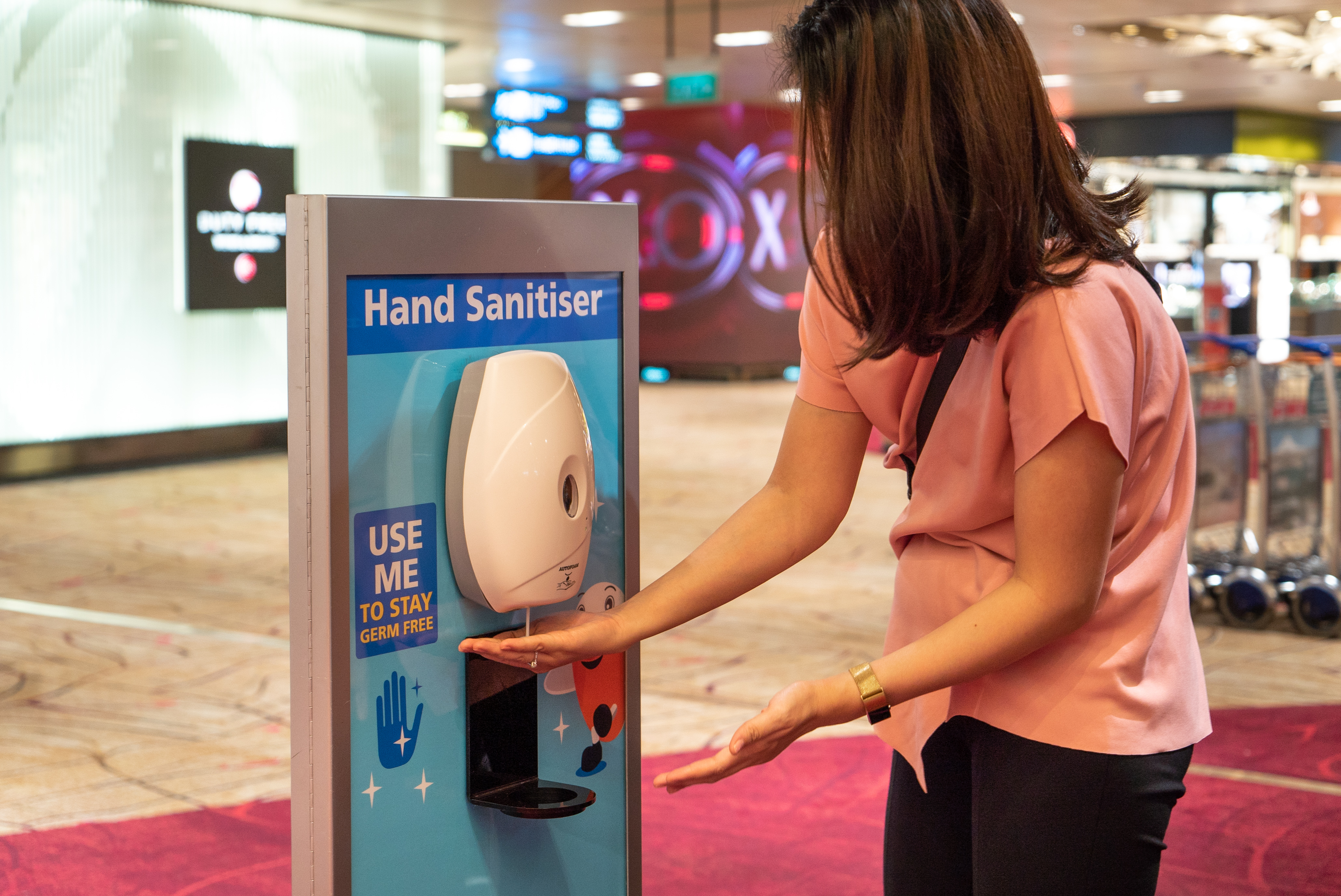 Increased number of hand sanitisers – more than 1000 hand sanitisers have been installed across all Changi's terminals and Jewel, up by more than seven-fold since the outbreak of COVID-19.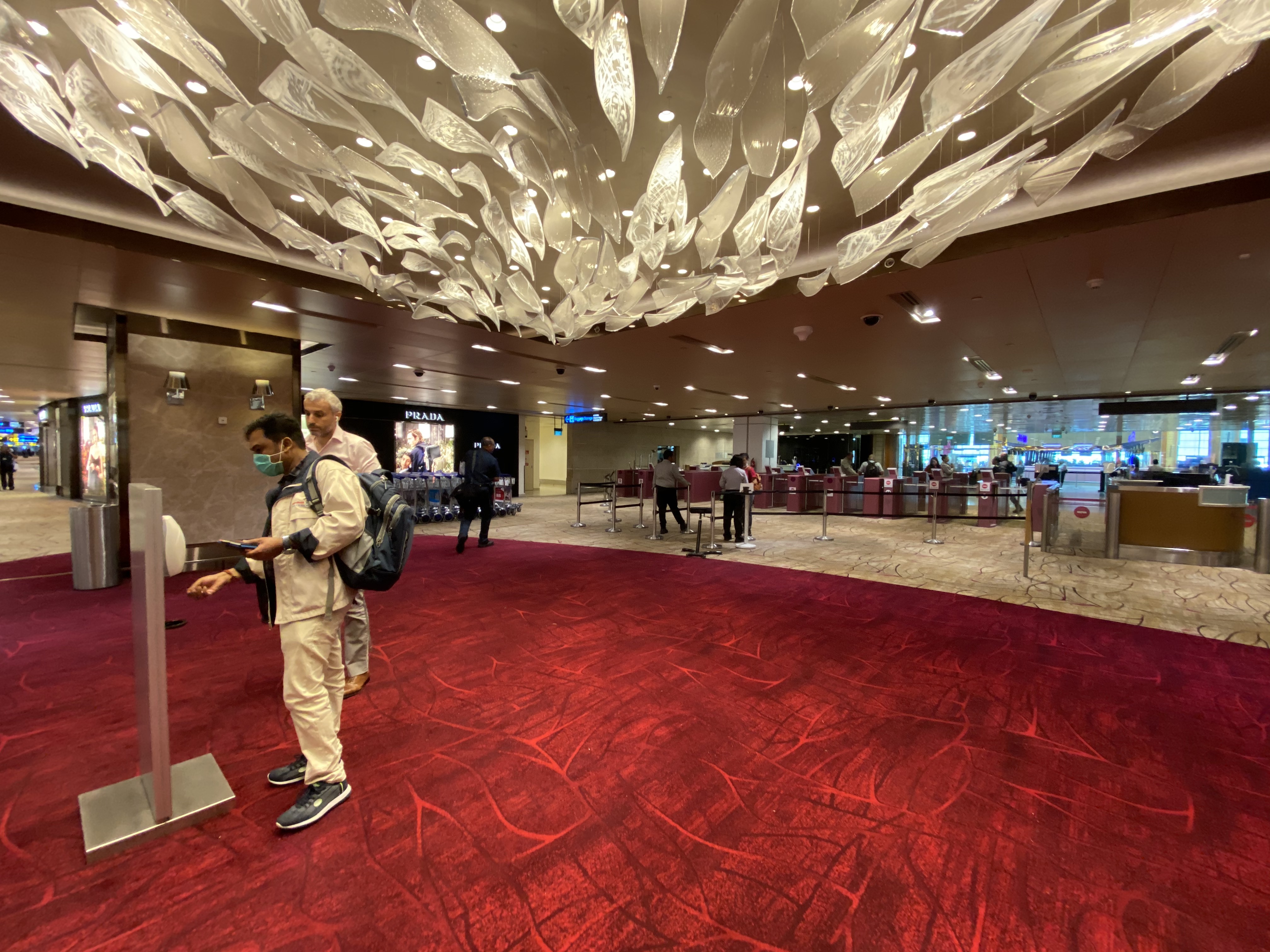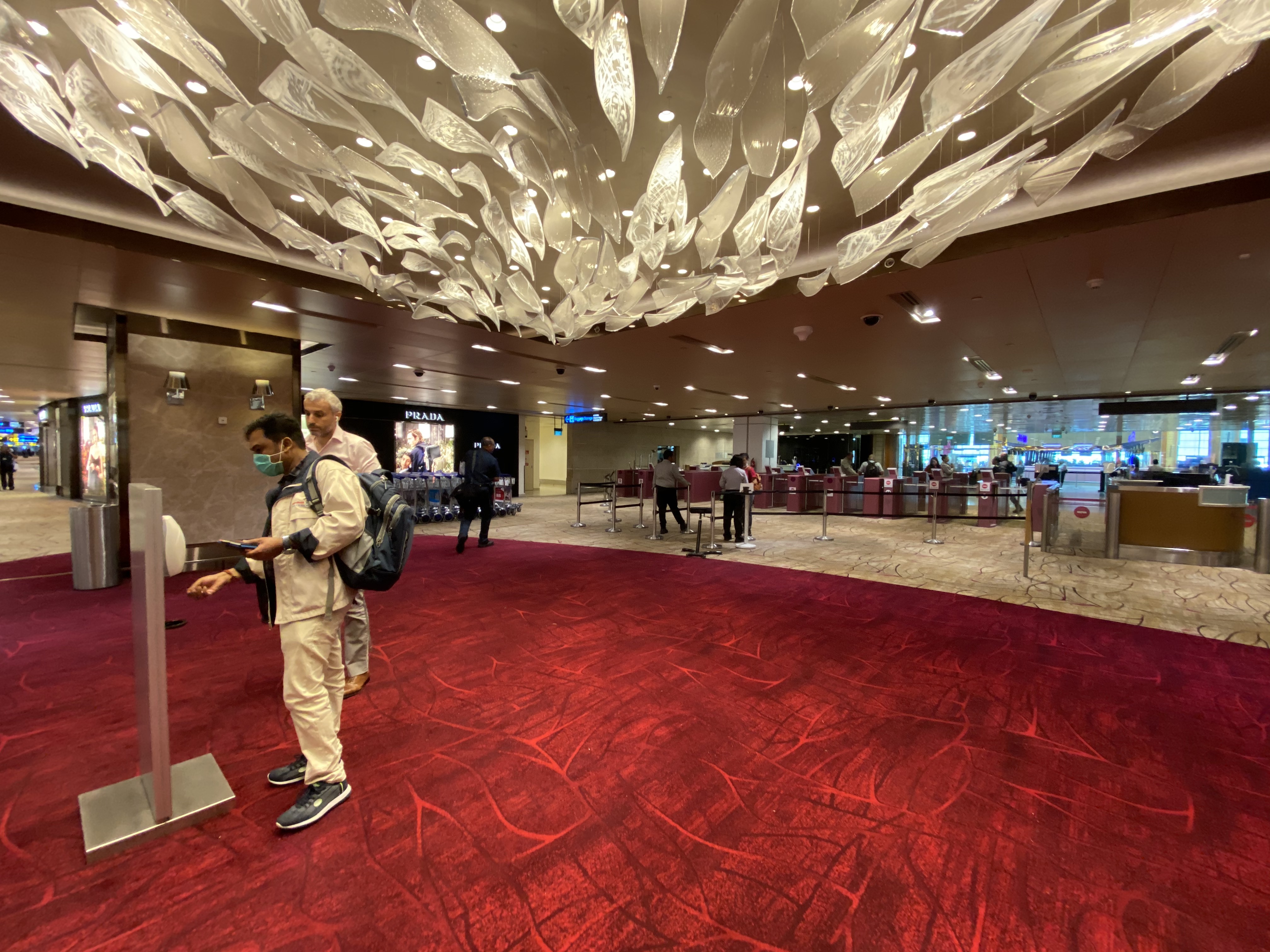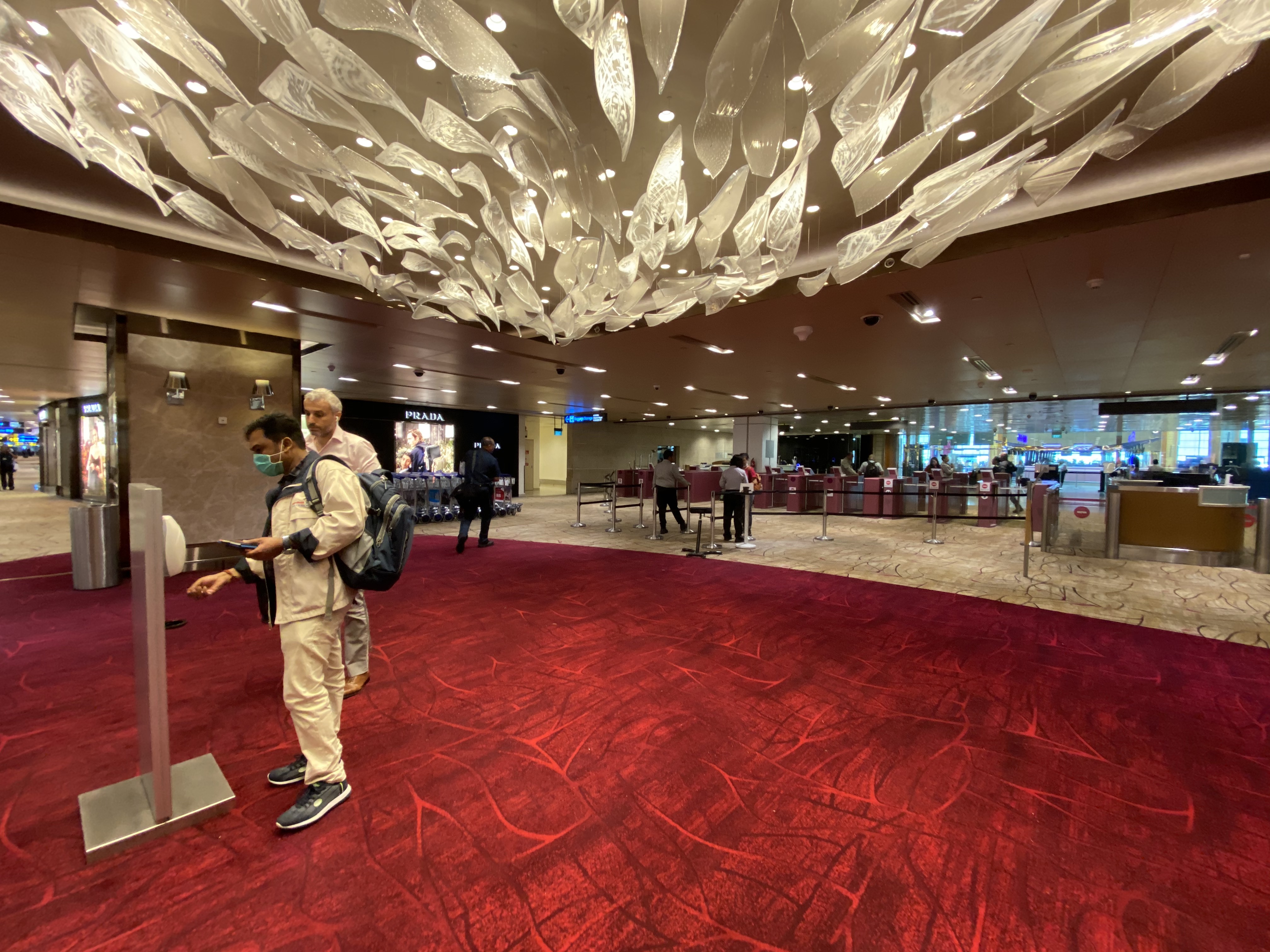 The hand sanitisers can be located after the departure and arrival immigration counters, on pillars, and at other high-traffic locations. Carpets in the transit halls are vacuumed more frequently and litter bins cleared more regularly.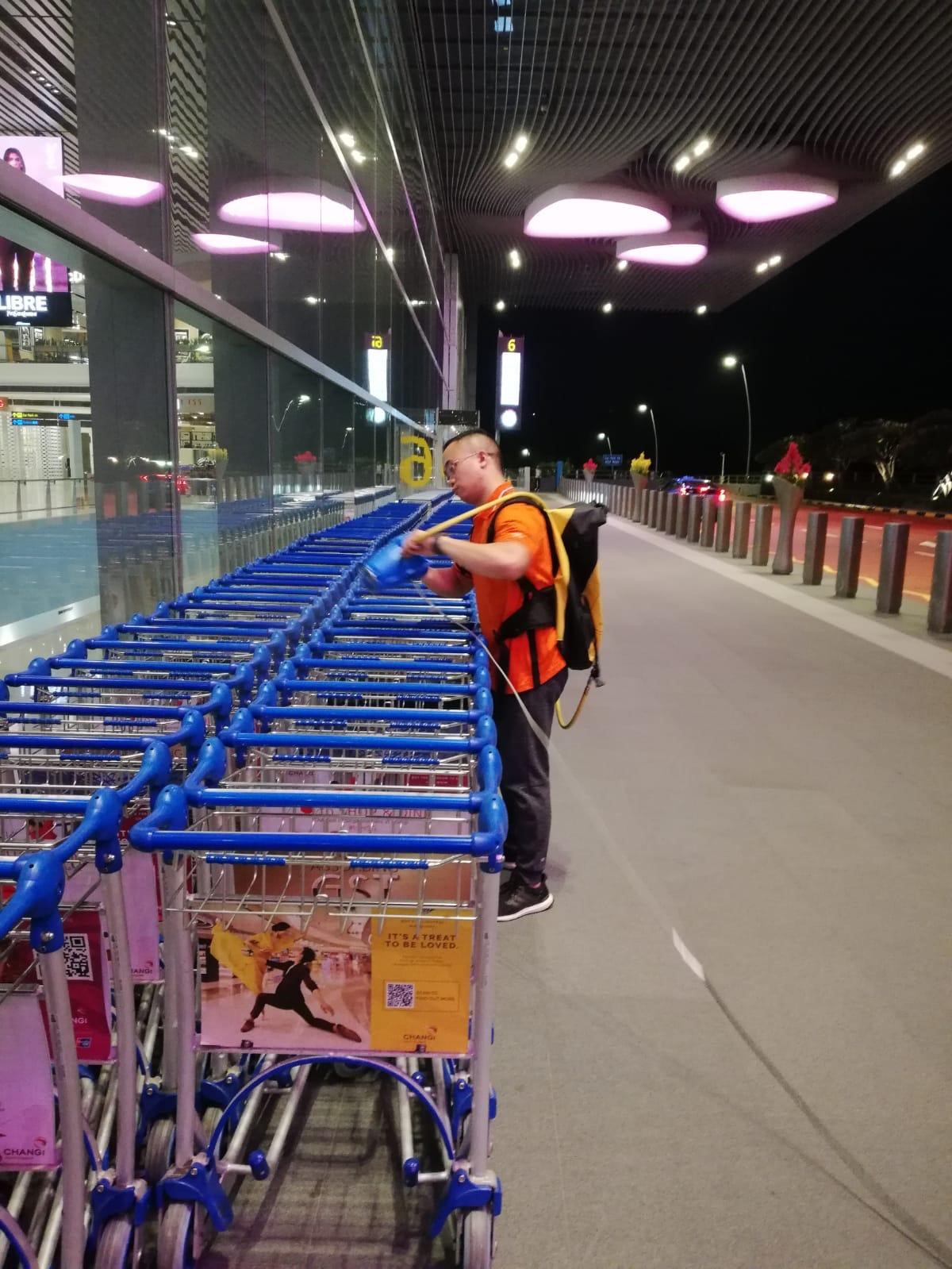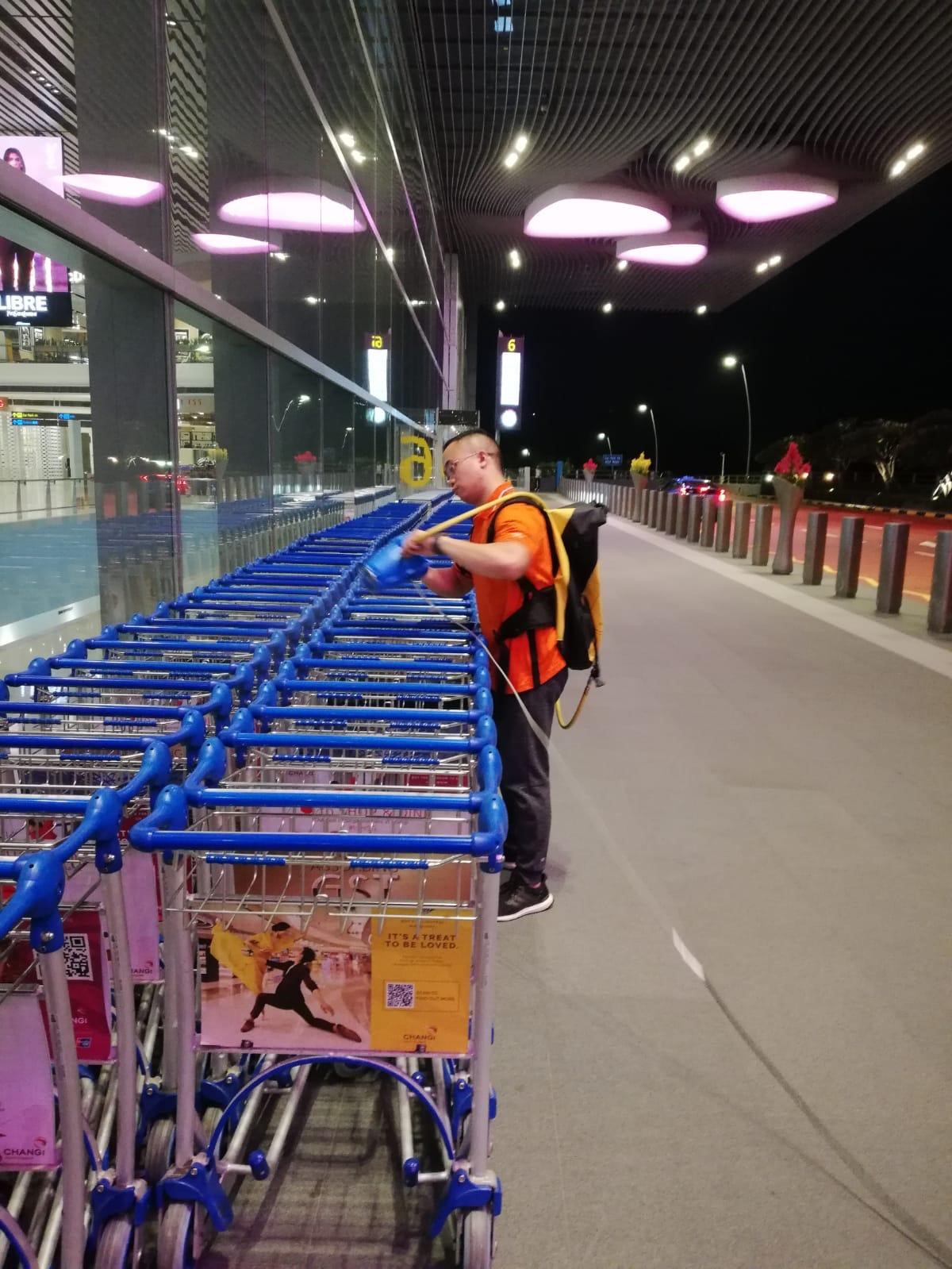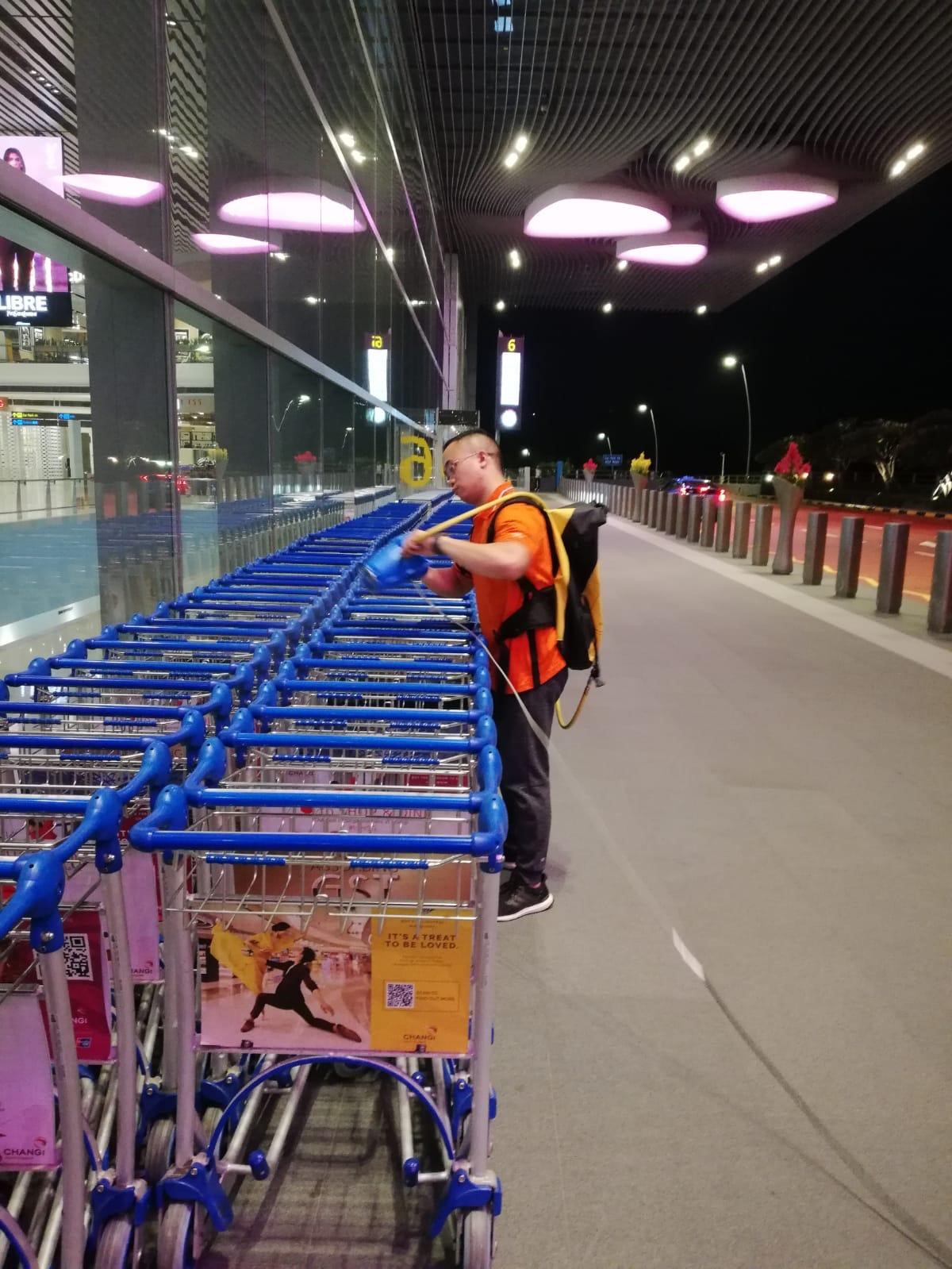 Special effort is also made to protect vulnerable groups such as the elderly and the young. Items like wheelchairs, baby strollers and trolleys are cleaned and disinfected more frequently to keep germs away. 
Hurricane electrostatic sprayers are also used to apply a protective coating on these commonly used items. The sprayer allows the sanitiser to wrap around and evenly coat all types of surfaces for a more complete clean.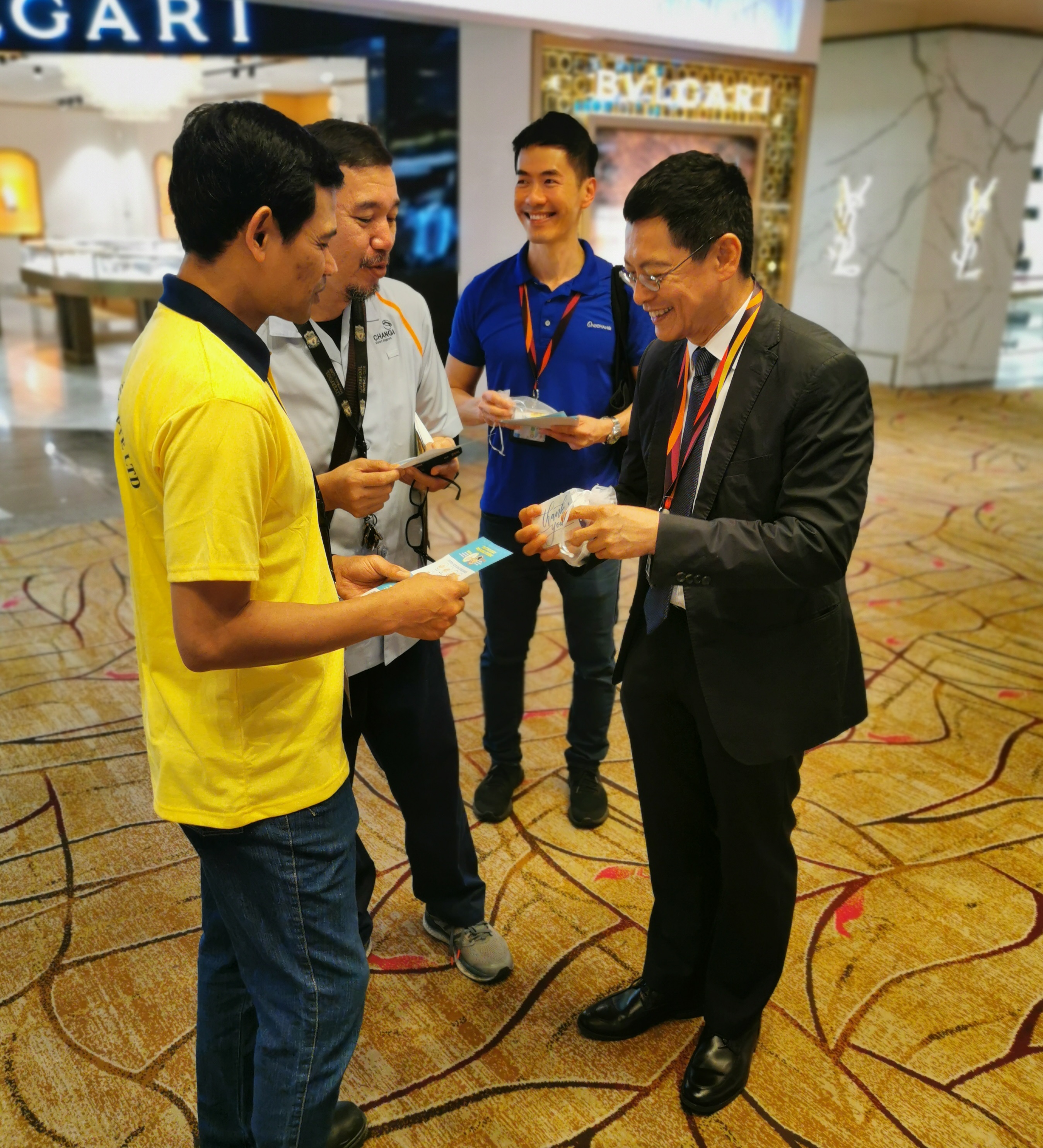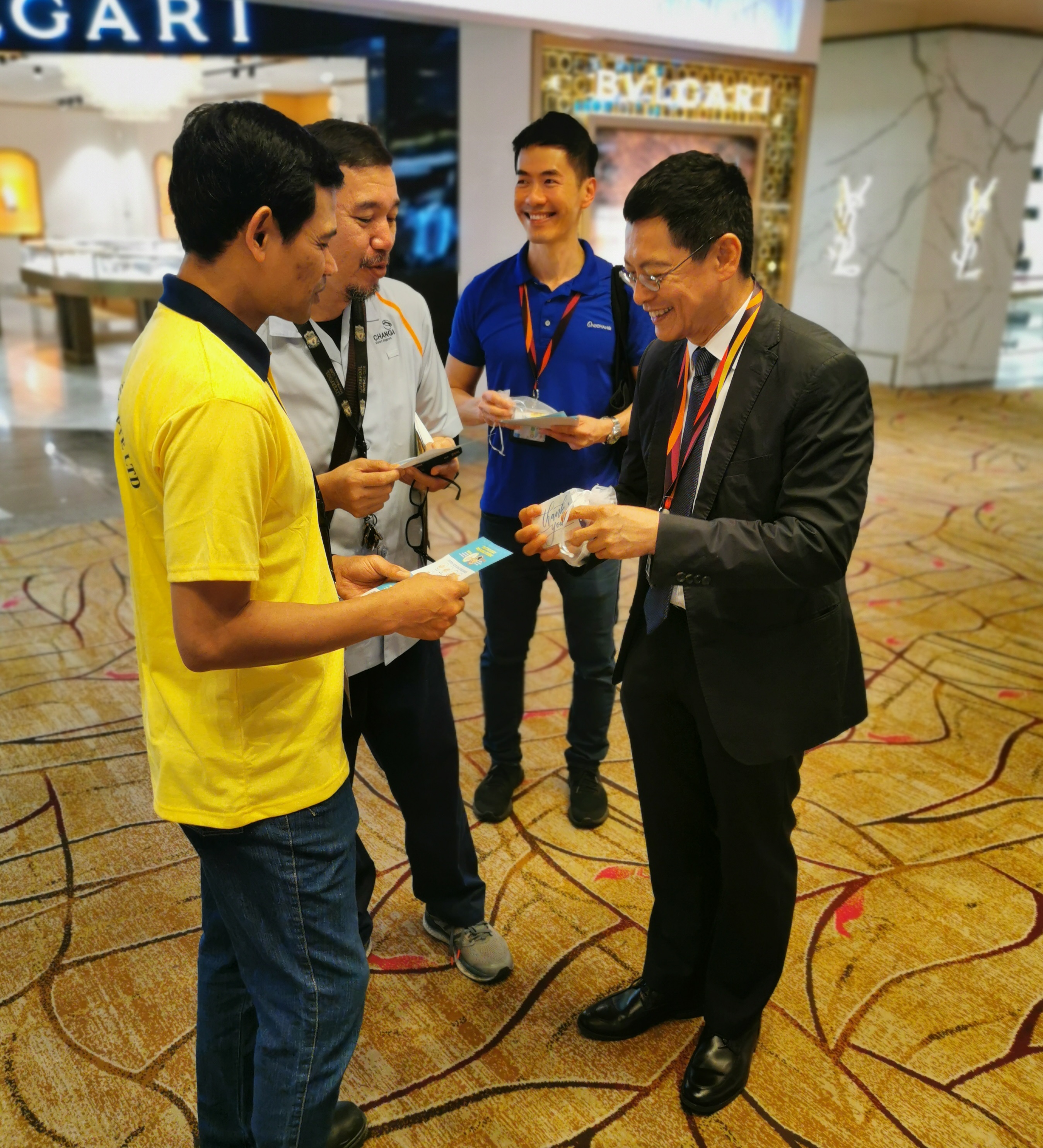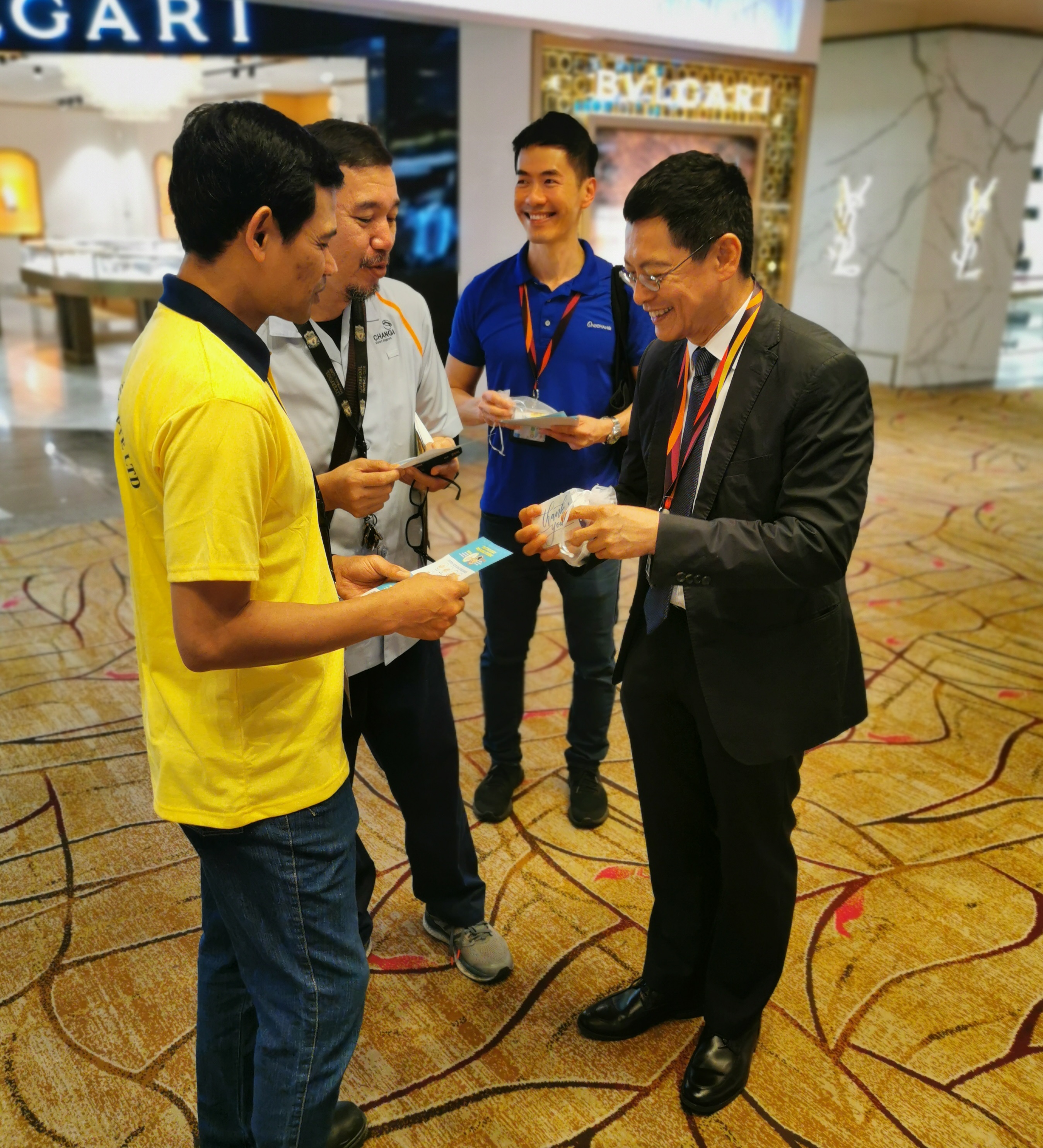 Airport staff who work on the frontlines received special "Thank You" packs containing essentials such as hand sanitisers, Vitamin C supplements and leaflets on how to practice good personal hygiene. Staff are also given advice on how to deal with passengers who are unwell.