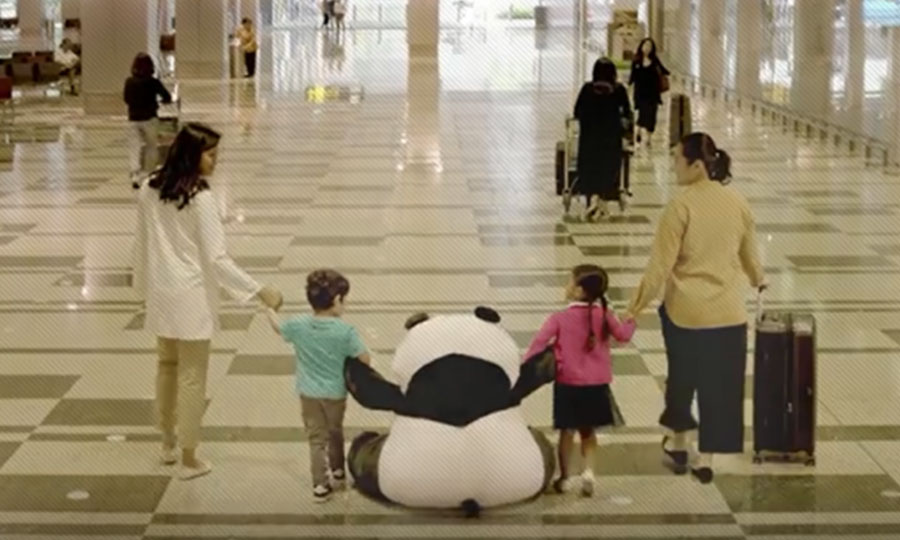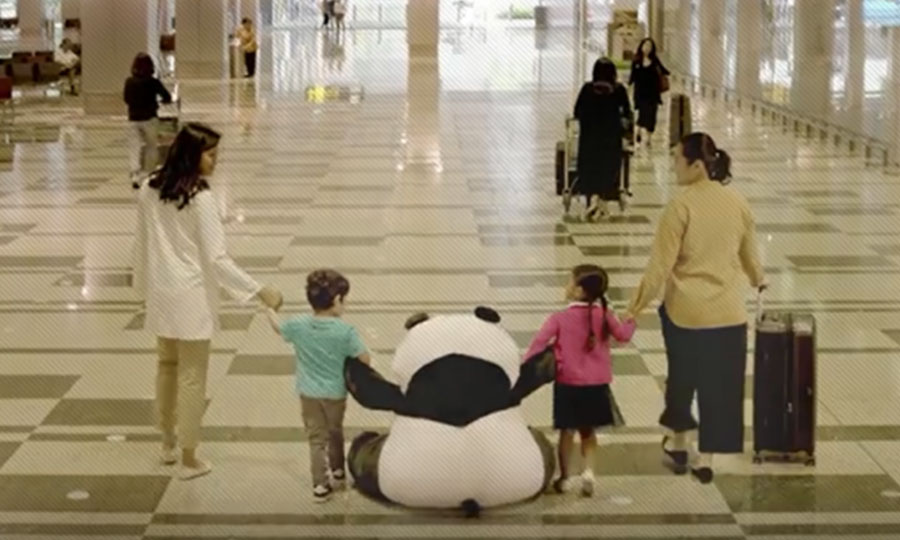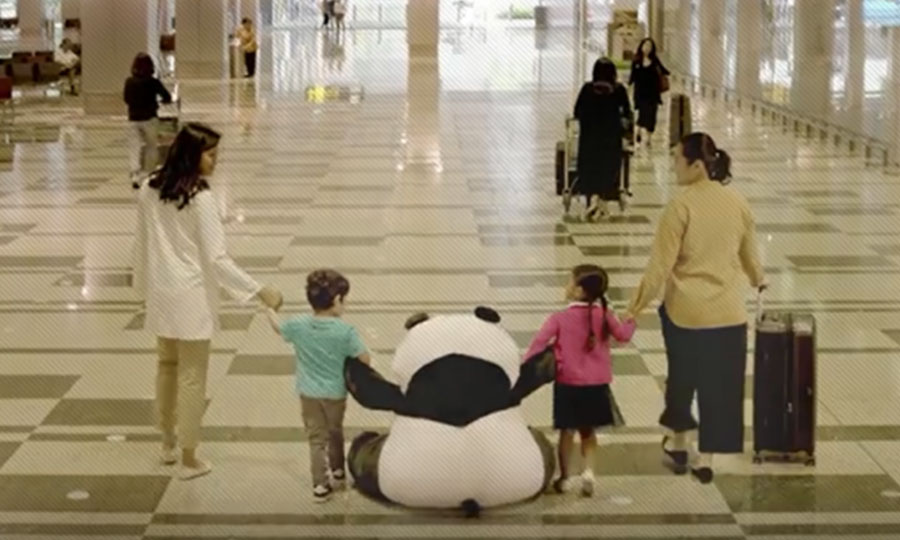 The idea of home may mean different things to different people, but it is invariably linked with a feeling of comfort and sentimentality. Last year, Changi Airport made a record 60 million visitors feel right at home and to mark the milestone, has released a new film, 60 Million Hearts. 1 Home.  
The heartwarming video is part of an ongoing campaign created by creative agency J. Walter Thompson Singapore following the release of the first film, I'm Home, that was launched three years ago (2015) in conjunction with Singapore's 50th birthday.
The latest film highlights the cherished experiences of the visitors who come from all walks of life but fondly call Changi Airport home even if it's just for a few hours. Shot within the airport, it captures the intimate interactions between families, couples and strangers against the backdrop of features and facilities at the well-loved airport, which includes the Sunflower Garden in Terminal 2, The Social Tree in Terminal 1 and the brand new Terminal 4 that has recently opened.
The video's distinctive warm-and-fuzzy narrative is punctuated by its stirring soundtrack, I'm Home. The song was originally penned for the first film in 2015 and performed by local singer, Benjamin Kheng of The Sam Willows. A new iteration of it was used for the 60 Million Hearts. 1 Home because of its evergreen and emotive lyrics. This time around, the song was performed by 12-year-old Ben Sweeney from the Sydney Children's Choir and the Kodaly Zoltan Magyar Korusiskola Children's Choir.
Ivan Tan, Group Senior Vice President for Corporate and Marketing Communications at CAG said, "60 million hearts. 1 Home encapsulates how Changi Airport lives in such a personal space in the hearts of over 60 million passengers. Our award-winning facilities and attention to detail parallel the comforts of home to deliver an airport experience like no other." 
A little known fact is that Farrokh Madon, J. Walter Thompson Singapore's chief creative partner and the brain behind this video, has a personal bridge to the first video – his wife Valerie Cheng, was the former chief creative officer of the agency in 2015 and oversaw the creation of I'm Home.
"We continued with the storyline my wife and her team had started, as the idea of Changi Airport as a home away from home is a timeless and enduring concept. There's a warmth and familiarity at Changi Airport that evokes the spirit of homecoming and kinship," he said.
Hitting the 60 million record is a significant milestone for Changi Airport and Singapore as it affirms the airport as one of the top global air hubs. Ten million more passengers have passed through its doors compared to six years ago (2012).
Enjoy the video here: