The rainforest comes to Changi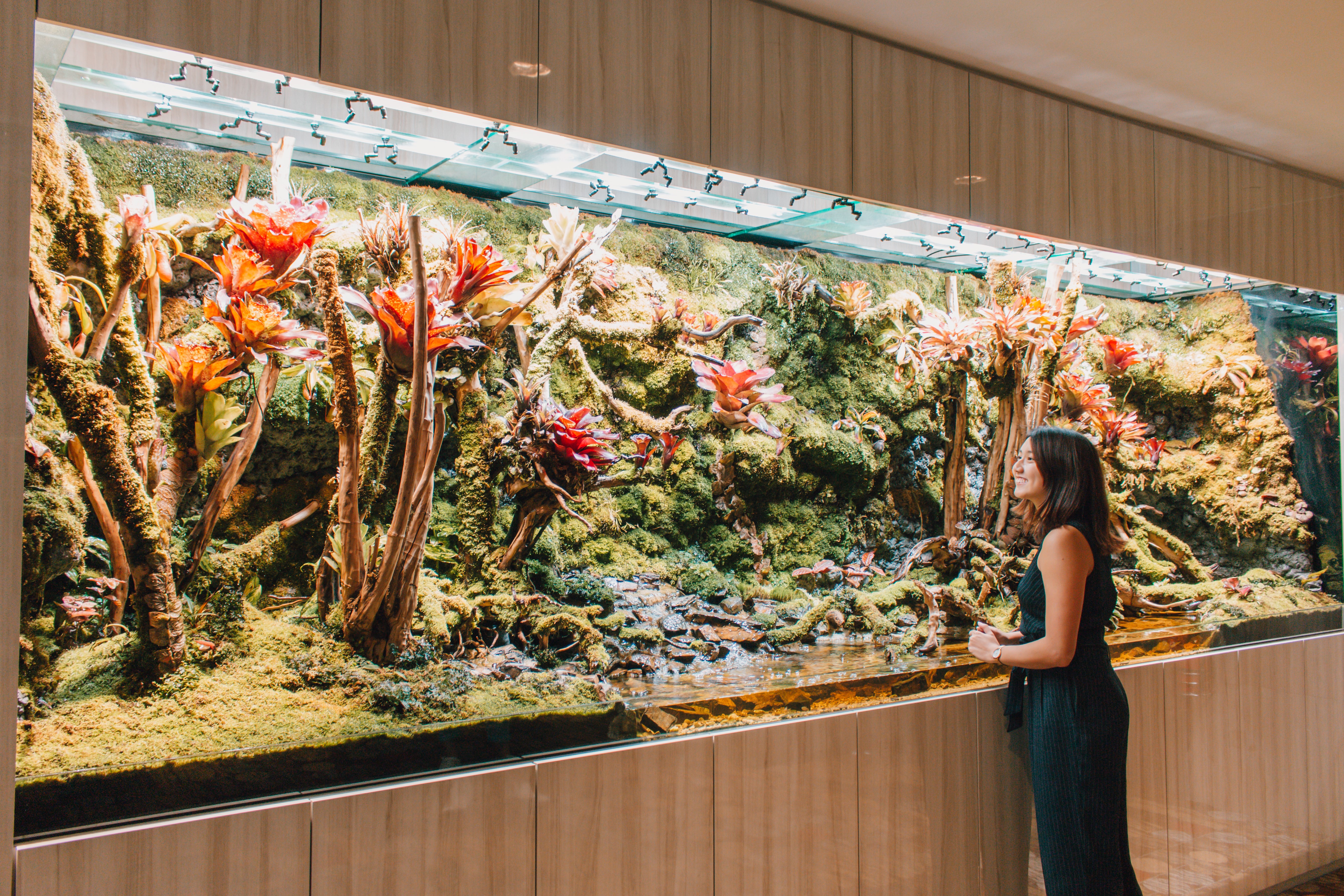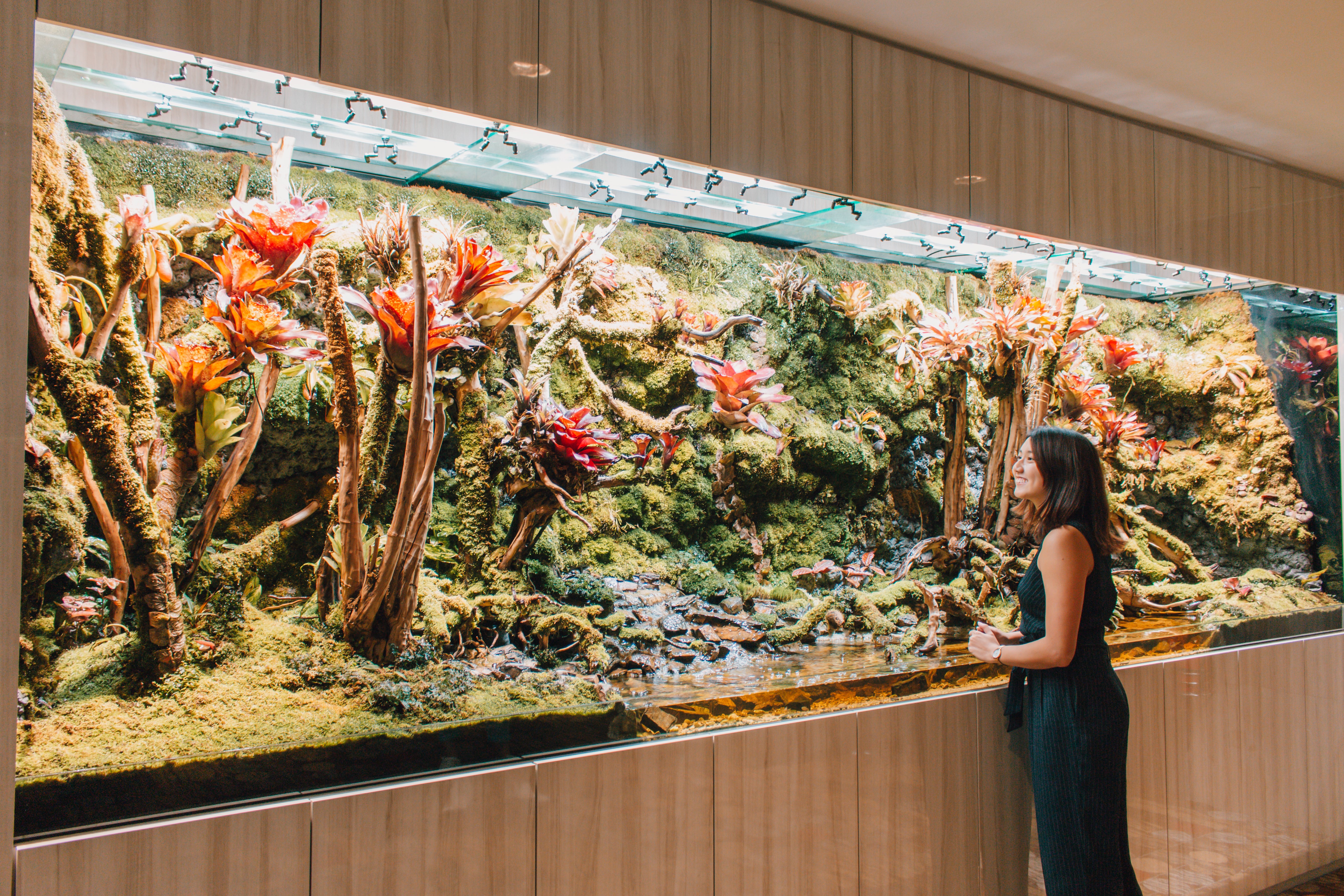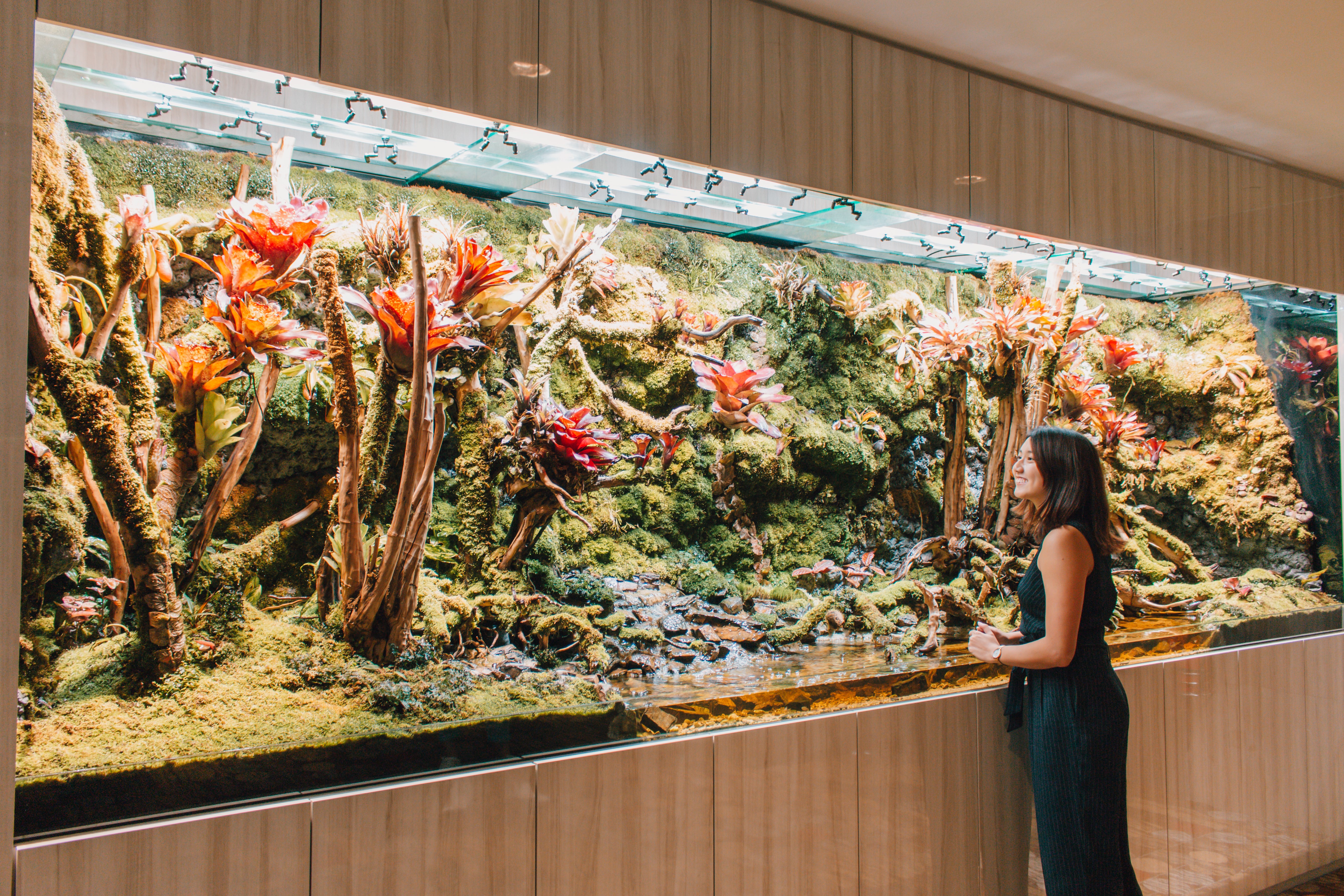 The newest more-than-an-airport experience is here at Terminal 1 (T1) in the form of a spectacular paludarium measuring nearly 5 metres long. 
Located in T1 near the Transit Skytrain Station D, the paludarium is a semi-aquatic enclosure that simulates a rainforest. A first-of-its-kind within the airport, it allows visitors to view an array of flora and fauna up close. 
Made up of some 60 species of flora and fauna hailing from Asia and South America's tropical rainforests, passengers will be immersed in an exotic display that was carefully curated based on each piece's colours, habitats and patterns.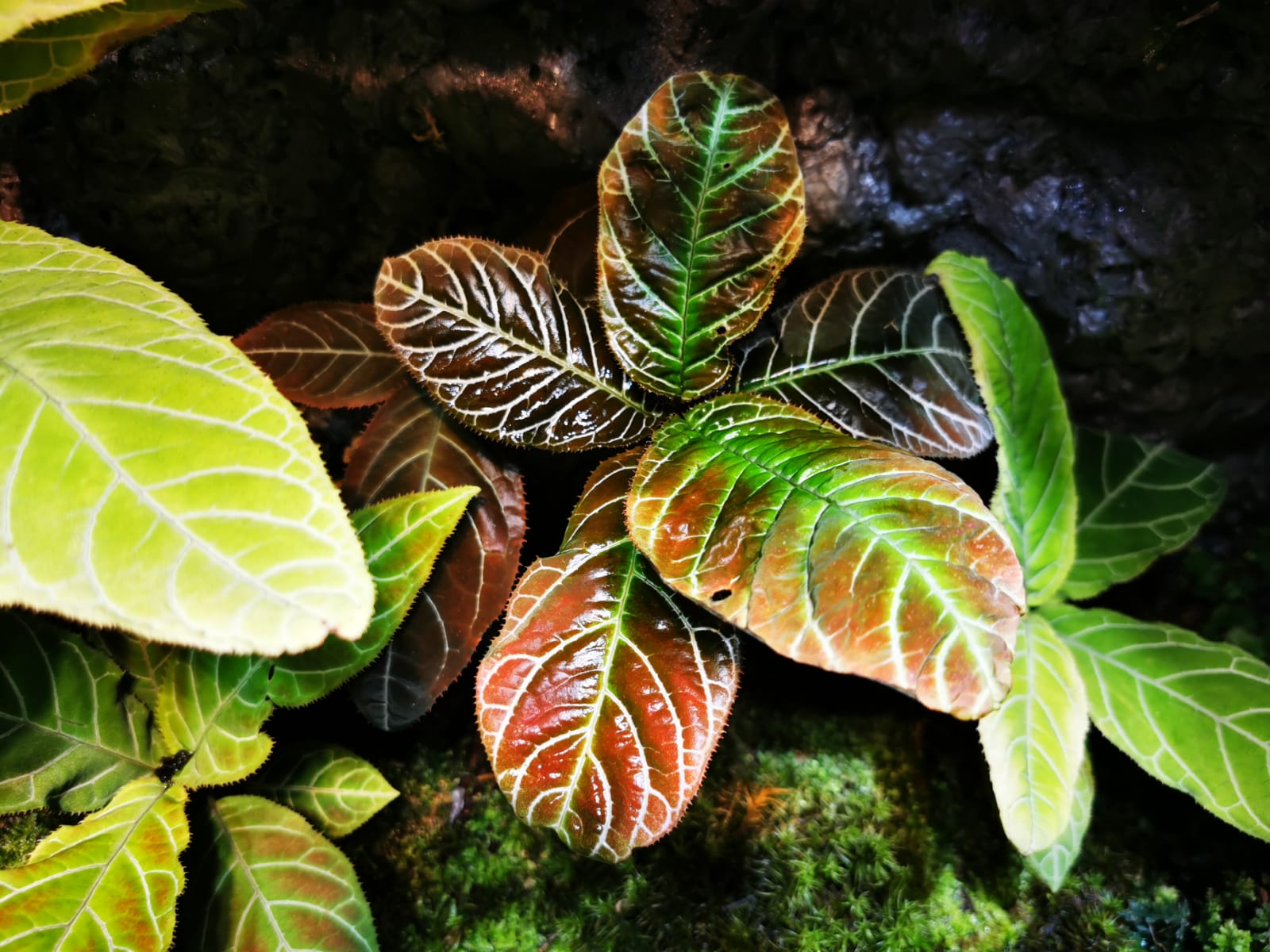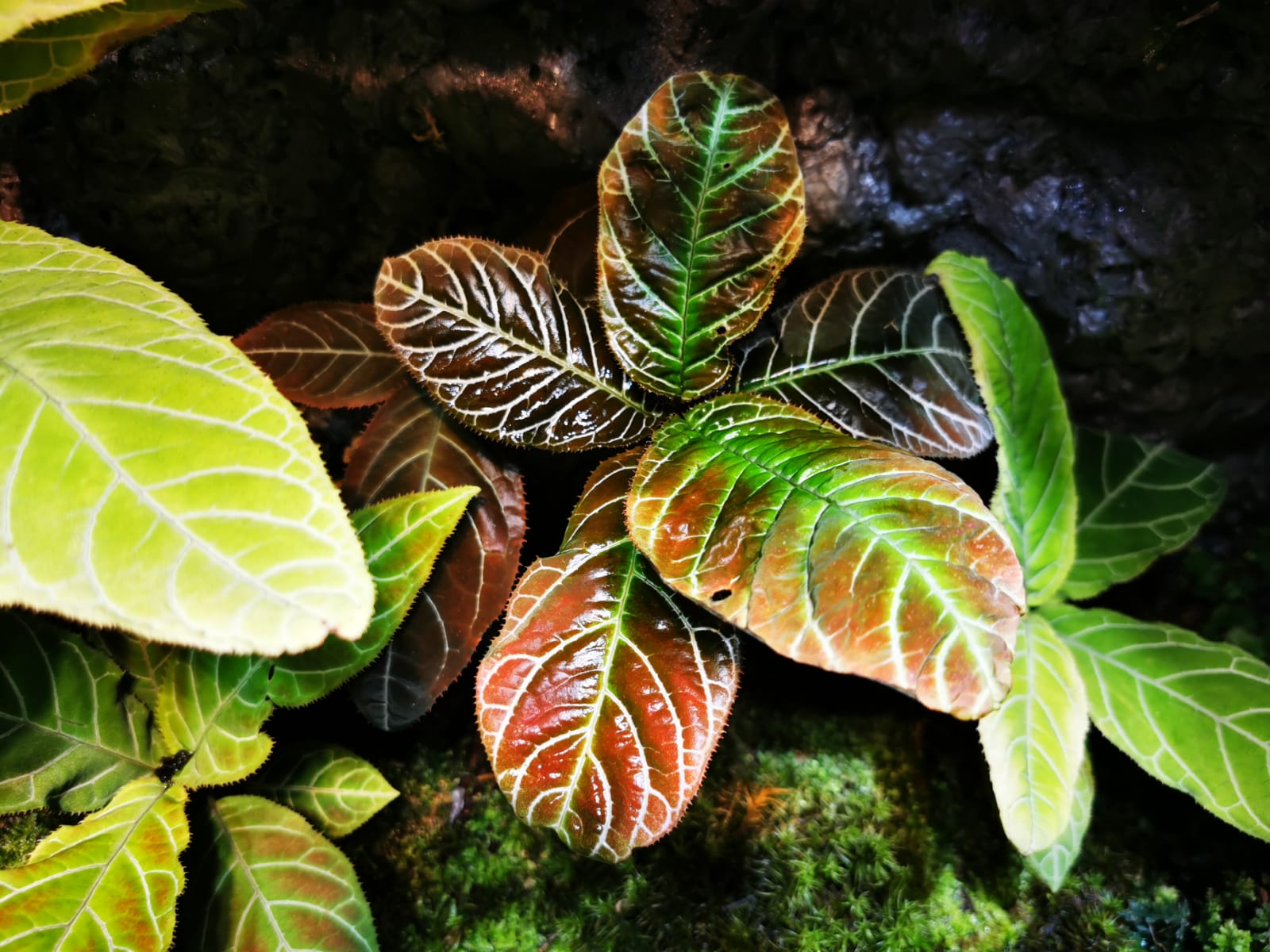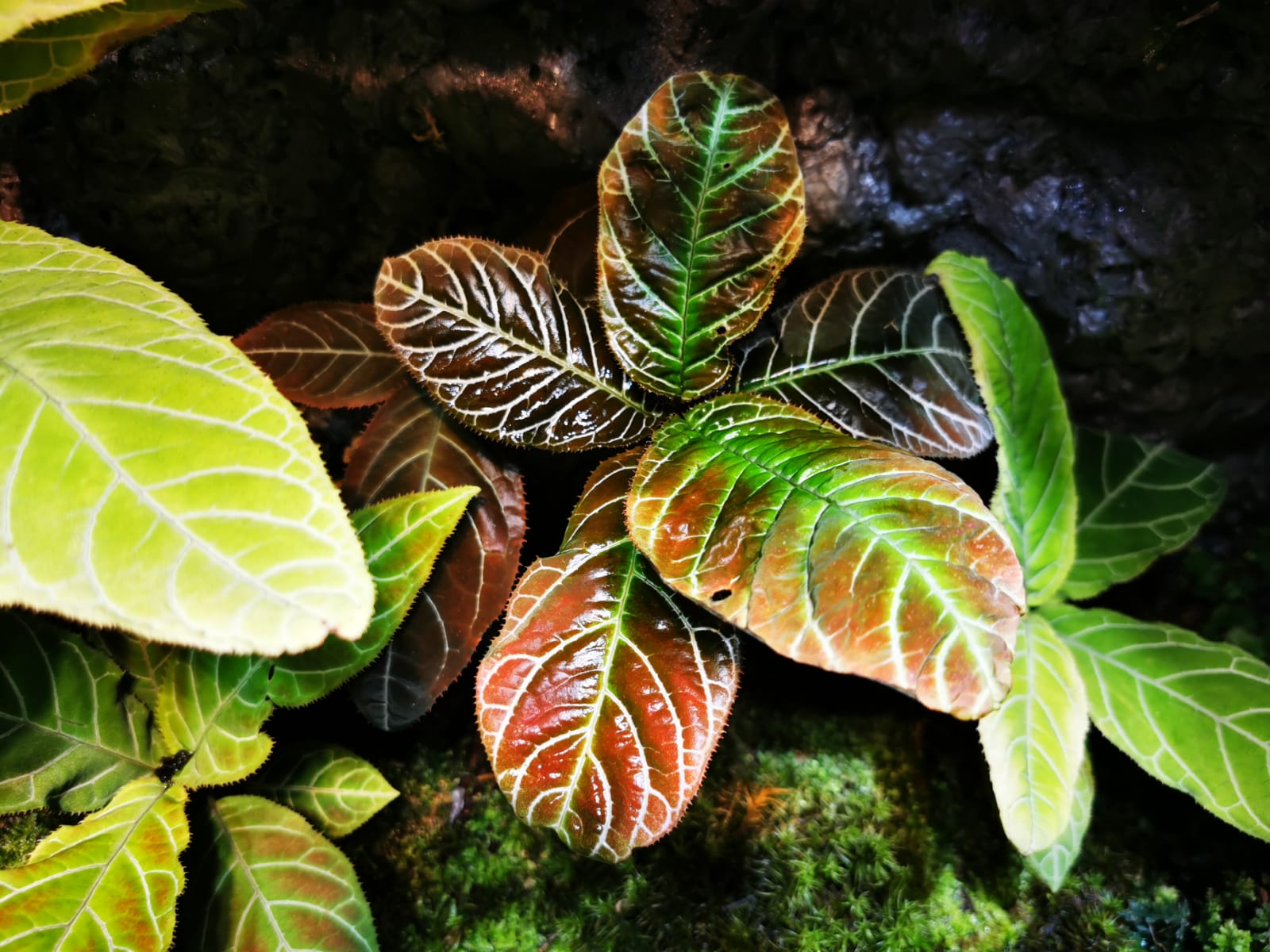 Ardisia plants in the paludarium display brighter colours than they do in their natural rainforest habitat.
One of the highlights is the four types of Ardisia in the paludarium. Found only on the understorey of the rainforest, the plants fight for survival in their natural habitat and hardly exhibit any colouration when left on their own. 
With the proper care given to them at Changi, they can grow freely in the paludarium and show off their beautiful leaf venations and bright colours that are not usually seen in the wild. 
To ensure that the Ardisia and other plants grow healthily, lights in the paludarium are also switched off between 1am to 6am to simulate nightfall in their natural environment.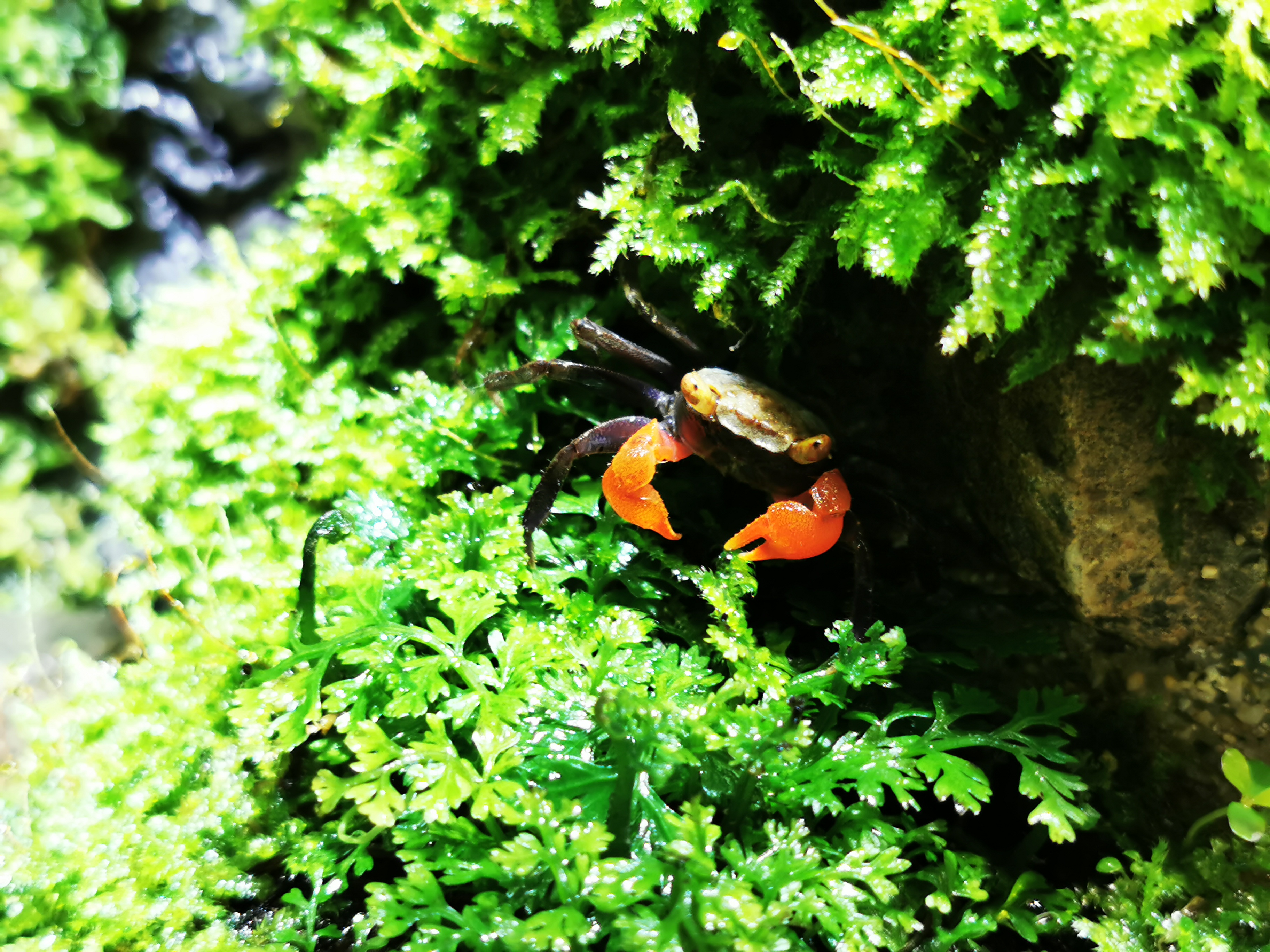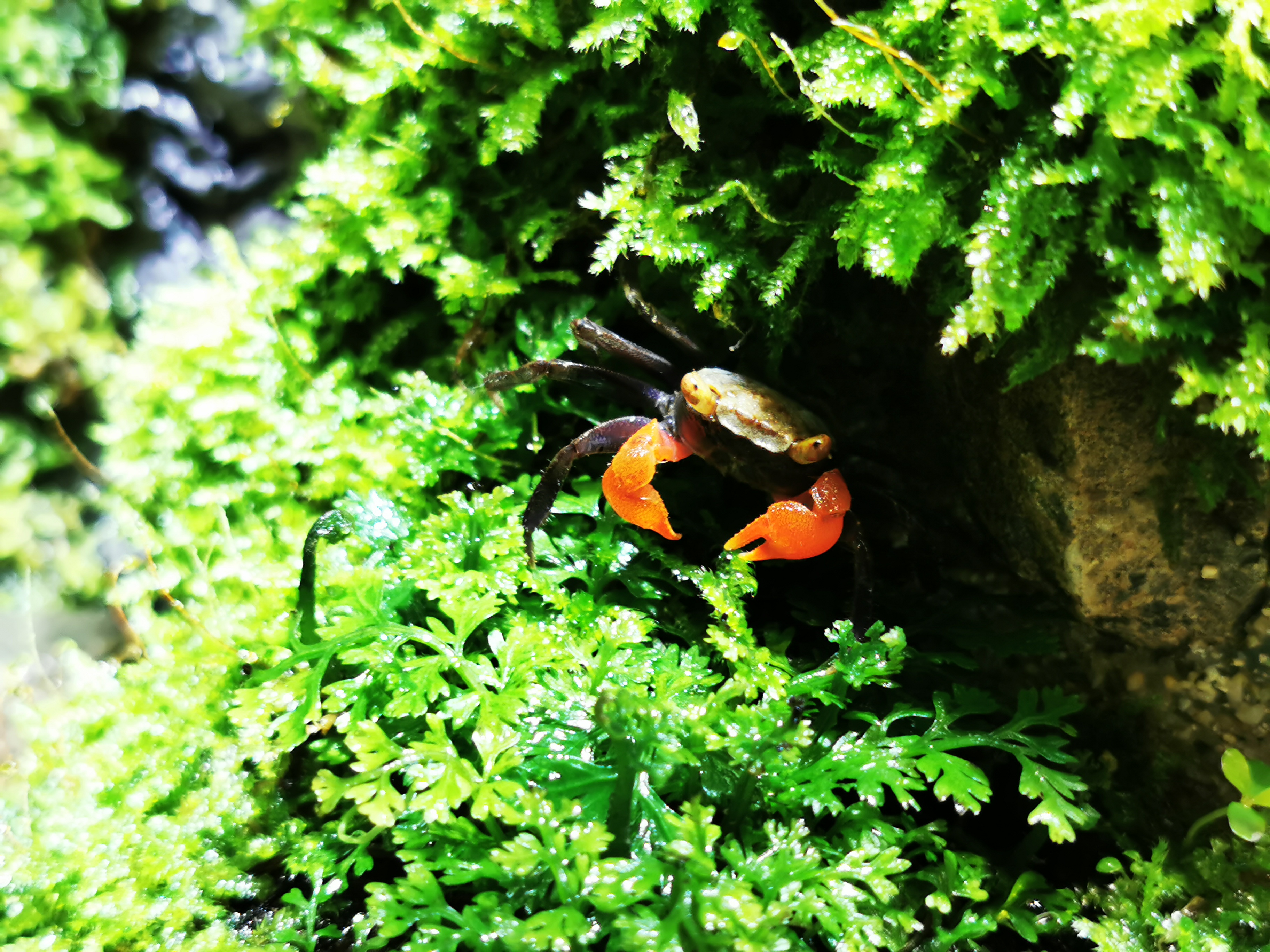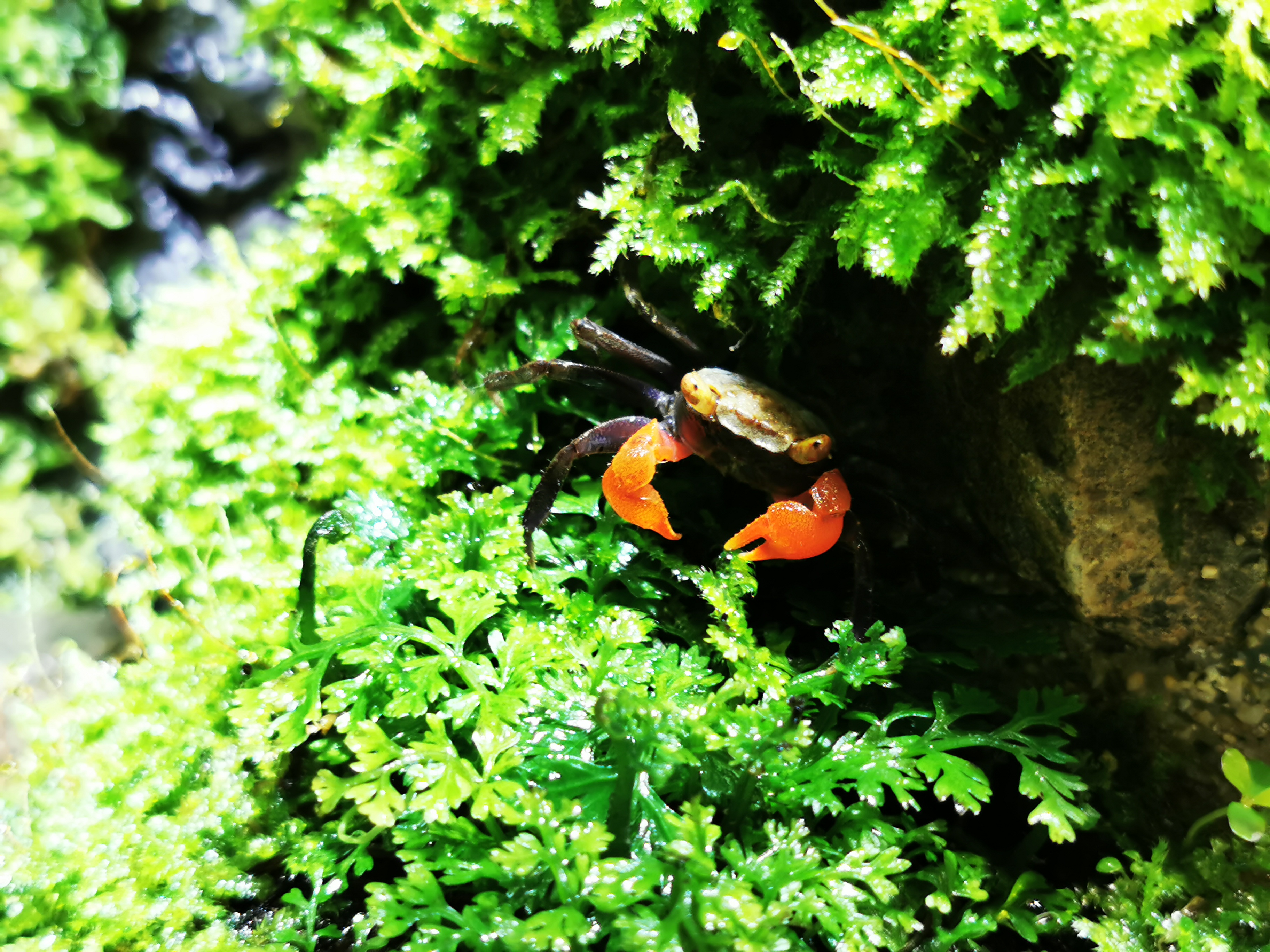 A brightly-coloured crab help clean the paludarium up and maintain the ecosystem.
Unlike the other existing vivariums in Changi Airport, the paludarium also features a body of water where aquatic animals, such as dwarf catfishes, can co-exist with the various species of plants. The dwarf catfishes can usually be seen swimming in shoals or resting together under the rocks.
Alongside the catfishes are also shrimps that can be spotted near the sand beds. These shrimps help maintain the ecosystem by cleaning the sand bed with their claws.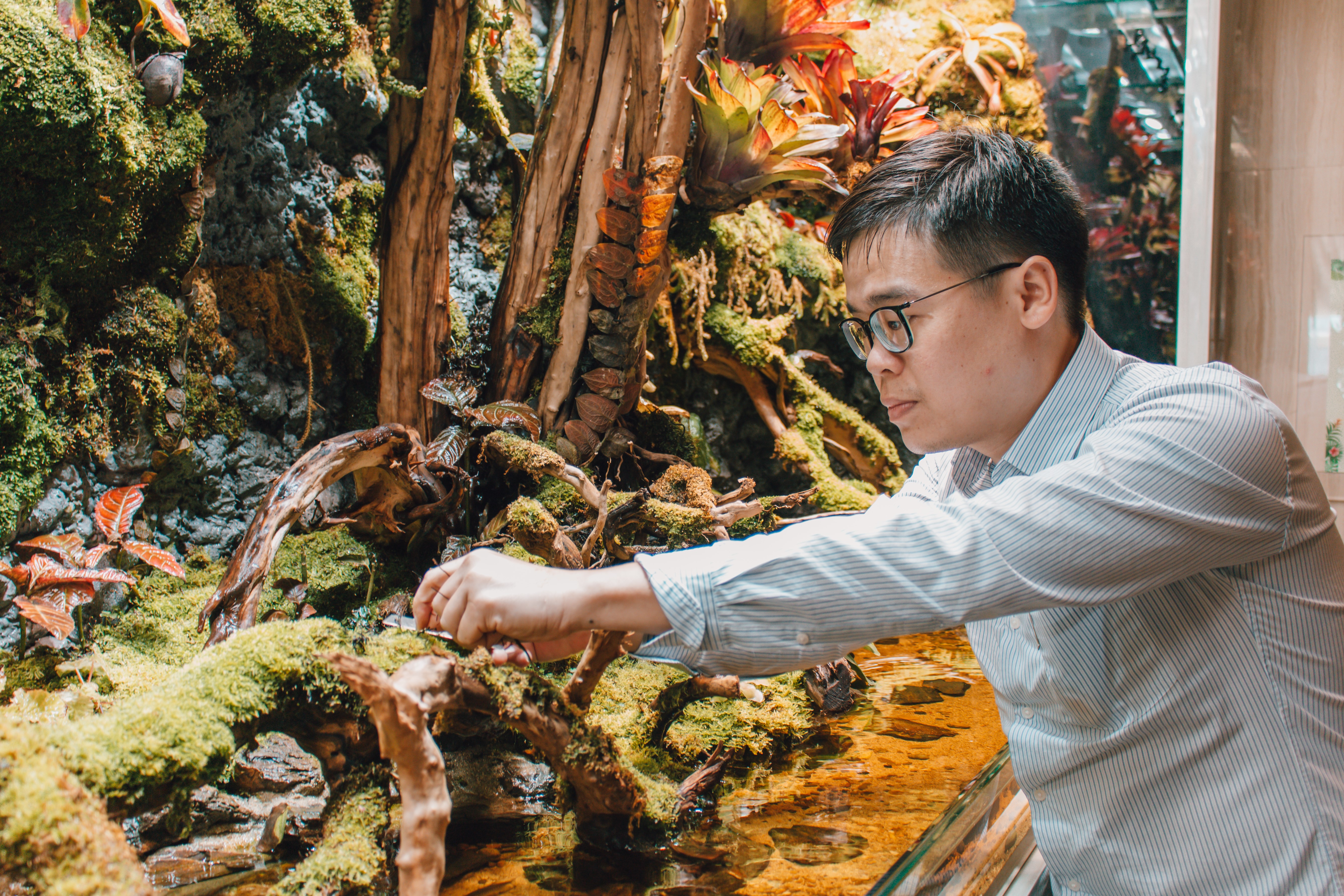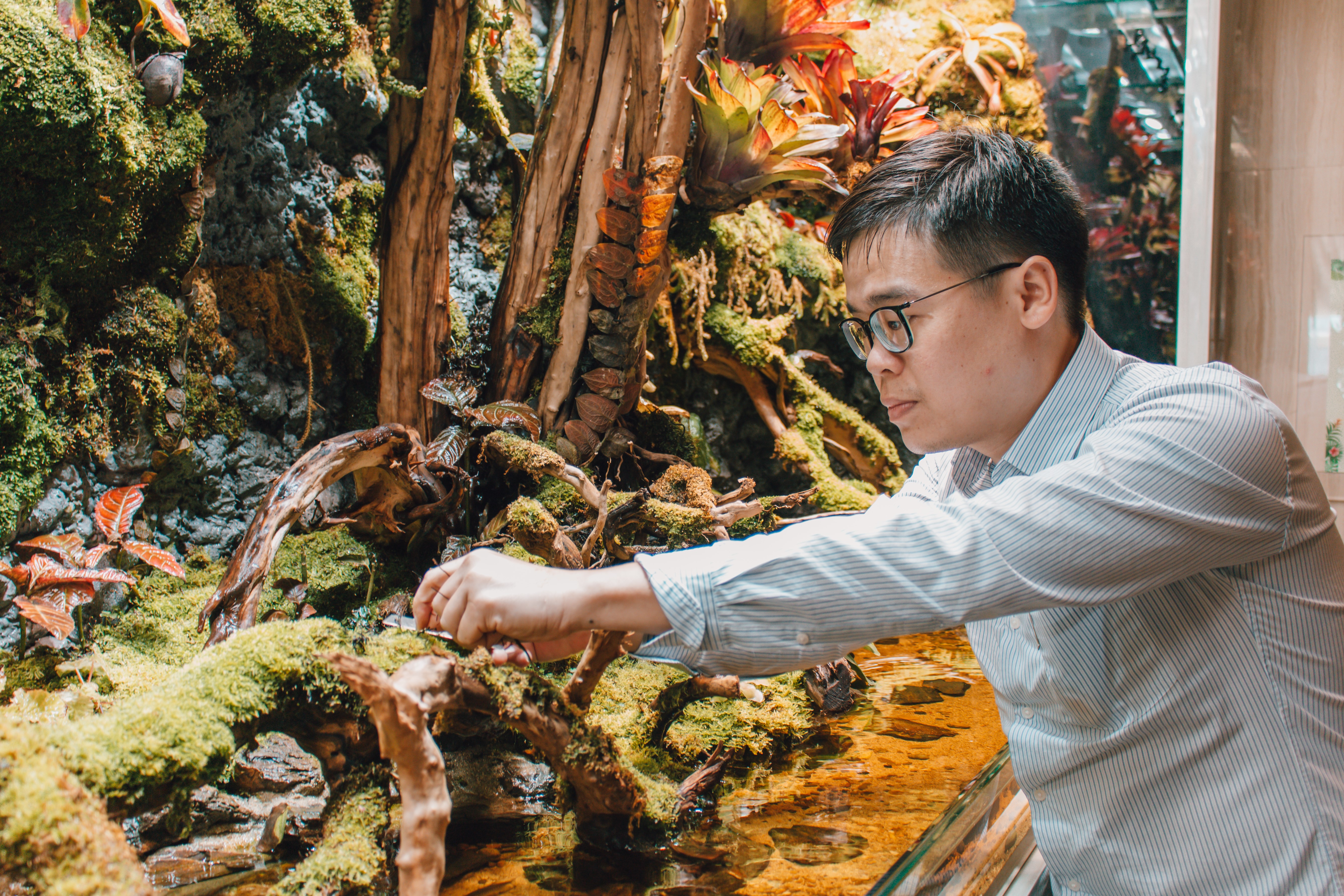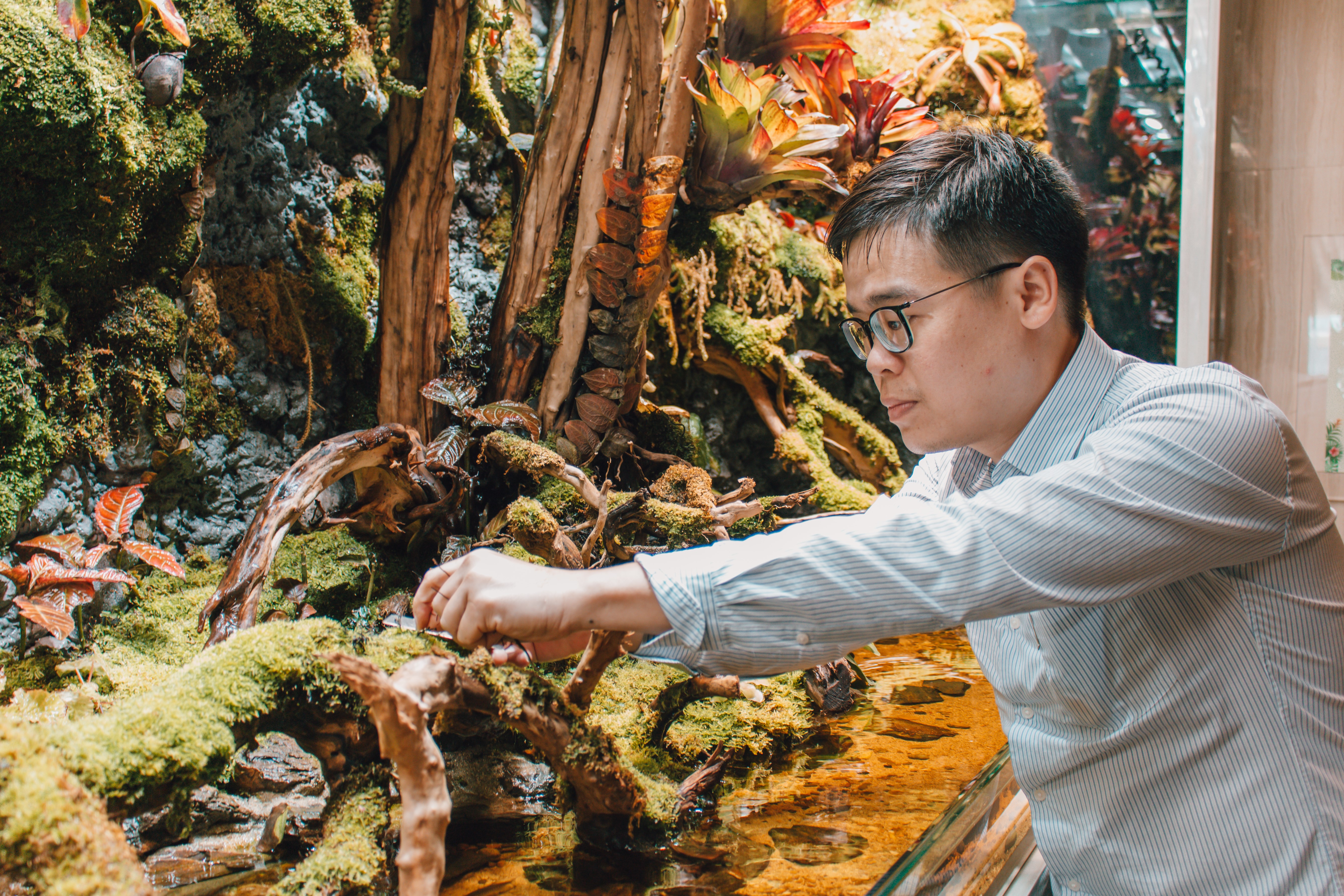 Due to the semi-enclosed nature of the paludarium, regular maintenance is needed to repair any damage caused by visitors.
Despite the beautiful final product, building the paludarium was a huge challenge for the horticulture team behind it. Due to a weight limit at the installation site, the team had to build a paludarium that has structural integrity but is light at the same time.   
Adding to the challenge were the many practical factors to consider. Apart from the price and availability of the flora and fauna, the team also had to make sure that the plants and animals can thrive within the system. 
"With the help of plant hobbyists, the right plants were selected and phytosanitary certification for many of the highly exotic overseas species of plants also had to be obtained," shared Atmas Shue, the main horticulturist behind the paludarium. 
On top of that, regular maintenance must be done to keep the paludarium in pristine condition and to repair parts which are damaged by visitors. 
The paludarium is open for viewing now for transiting passengers at T1.