The Thinking Behind Changi's Playground Design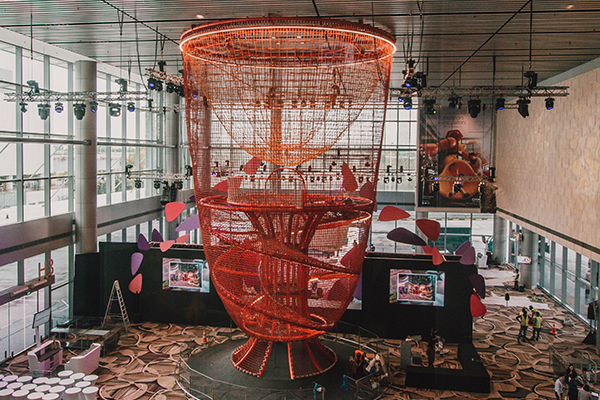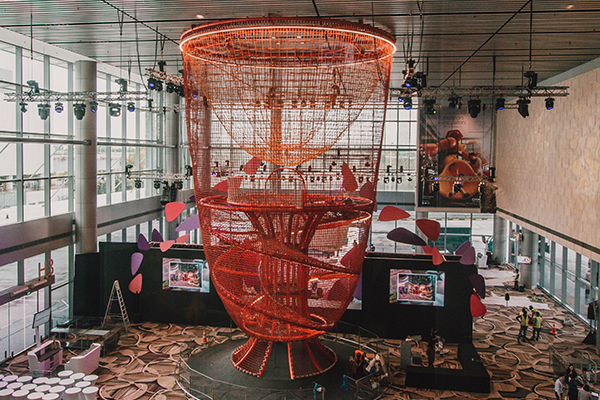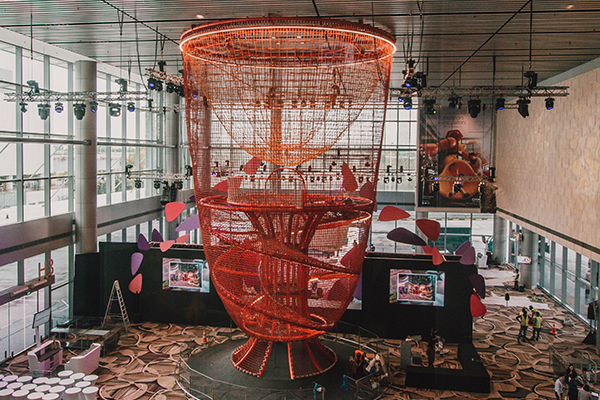 At Changi, the airport understands that travel can be a stressful experience for non-frequent travellers. As such, the design of every terminal incorporates plants and at least one garden, as studies have shown that nature helps to reduce stress for passengers. Being a family-friendly airport, Changi has also installed play areas in every terminal, so that children can have an enjoyable Changi experience as well.
Most of the play areas in Changi are off-the-shelf products which can be installed relatively quickly. The only large-scale play structure that Changi Airport had constructed previously was its 4-storey-tall slide at Terminal 3, which proved to be a delight for visitors and passengers alike. When the opportunity presented itself for the creation of a play area at the large, five-storey space at Terminal 4's (T4) bus lounge, Changi jumped at the chance to raise the play experience that it is able to offer, to another level. Engaging Snøhetta, a Norwegian architect company, Changi gave them a few key guiding design principles – it has to double up as an art sculpture, have a see-through effect so as not to obstruct operations, and most importantly, should be visible by passengers from afar.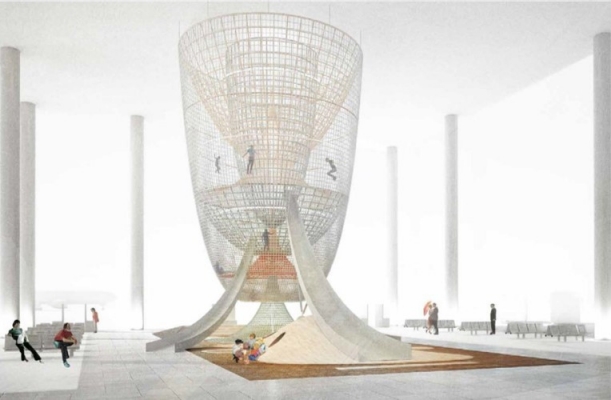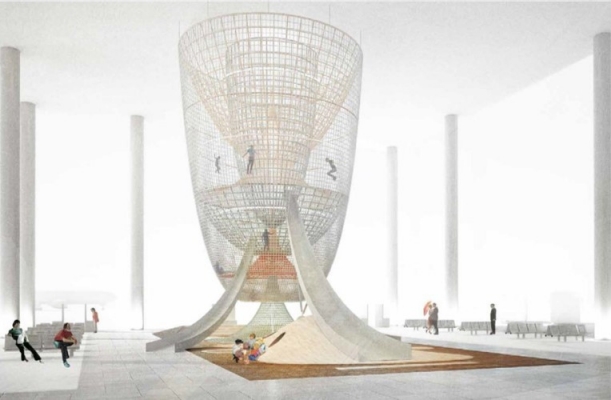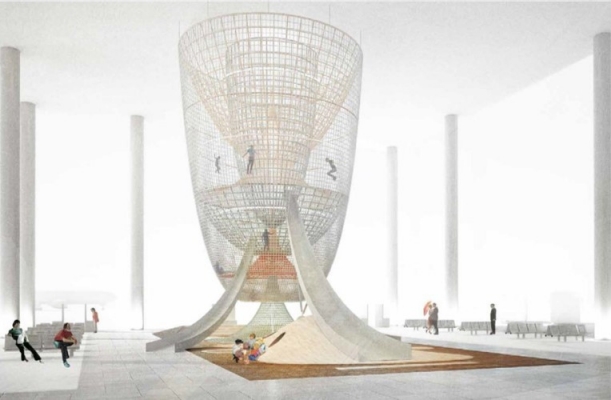 One of the first designs of the play area
"The most challenging design principle had to be for the play area to double up as an art sculpture, and yet not lose its element of fun," says Delfine Ong, senior manager with CAG's Experience Creation team. "Since T4 is full of art every corner you turn, we felt that it would be nice if the playground could look like an art sculpture as well," Delfine added.
It took rounds of brainstorming, but once Snøhetta hit on the concept of a chandelier, the other two design principles just fell into place. Achieving the 'transparency' effect with ropes, the crimson red climbing net was suspended from the ceiling, ensuring that there was no way passengers in the area would miss the 16m tall play area. Being able to 'see-through' the play area is critical for smooth operations – this ensures that while passengers would not miss the play area, they can easily locate the bus lounge as well.
A total of some 10 kilometres of rope and about 15 tonnes of steel was used to complete the double helix net structure - providing players alternate routes up and down the nets. For those who are even more adventurous, the fastest way down from the top of the structure is via the fireman's pole in the centre. To ensure the safety of the players, levels of nets were introduced within the structure's core, to segment the fireman's pole to two-metre sections.
With the final touches being put to the playground, passengers travelling through T4 will be able to experience the fun for themselves, in a few weeks' time.