What goes into preparing for T4 Open House
Celebrating a new terminal
To give the public a sneak peak of Changi Airport's newest terminal, Terminal 4 (T4), its Open House is currently being held over a two-week period from 7 to 20 Aug.  All 200,000 Open House tickets have been taken up, translating to an average of more than 10,000 visitors expected daily.
To cater to the large number of visitors, Changi Airport Group (CAG) staff started planning for the Open House towards the end of last year.  Here's a look at some of the action that went into the preparations for the event.
 
Rolling out Max the Plane as the event mascot - 4 big ones, to be exact
Open House visitors would have seen the lovable Max around – either high up on the ceiling, or in another visitor's arms. 
Four super-sized Maxes dot the ceiling of T4 - two before the immigration zone, and two in the transit area.  It takes about 15 minutes to inflate one Max, but just two minutes to hoist it up to the ceiling.  Some visitors may have noticed that the T4 Max looks slightly different from before.  That is because the T4 Max has taken on the T4 brand colour and has changed its orange and white outfit for a purple and white one. 
For someone looking to bring a Max home, they can either get it by completing the T4 Open House survey at the end of the Open House tour (visitors will be randomly selected to receive a mystery prize – this can be Max or some other memento), or purchase one at the Arrival Hall at the end of the T4 tour.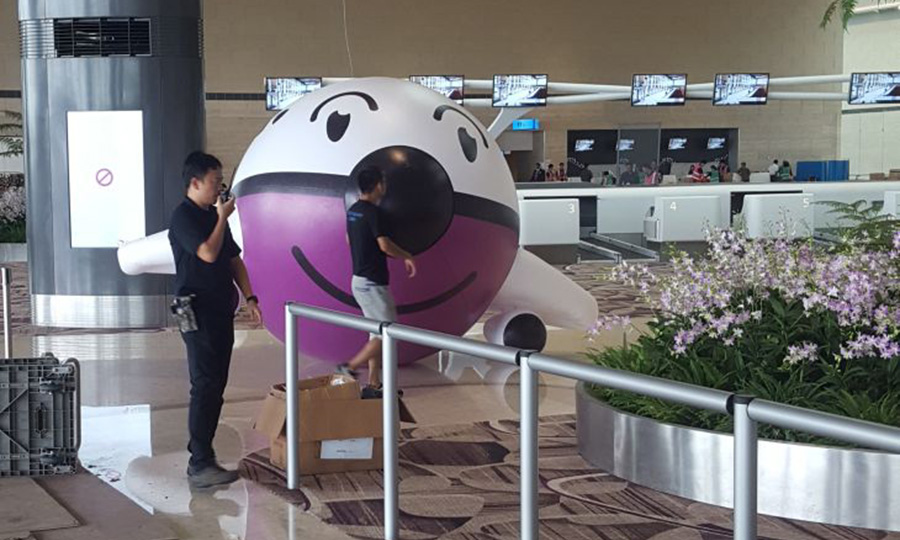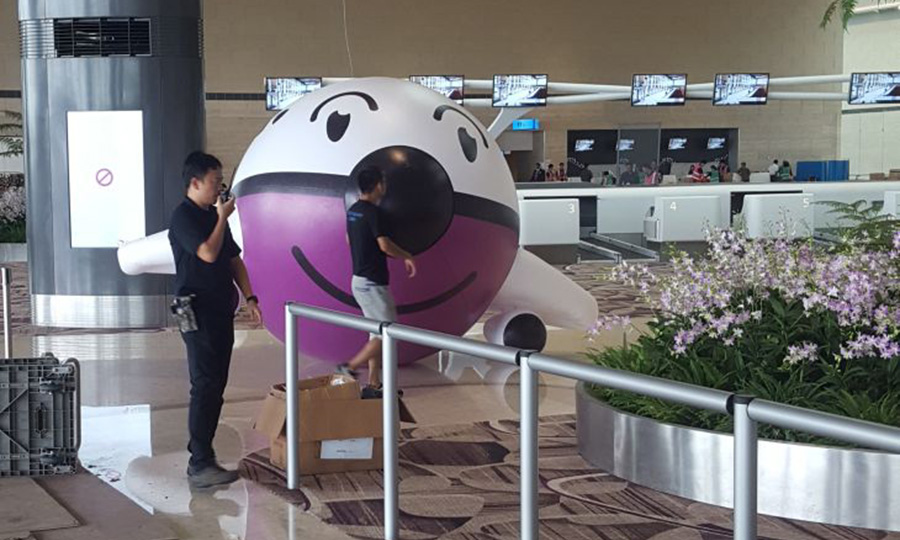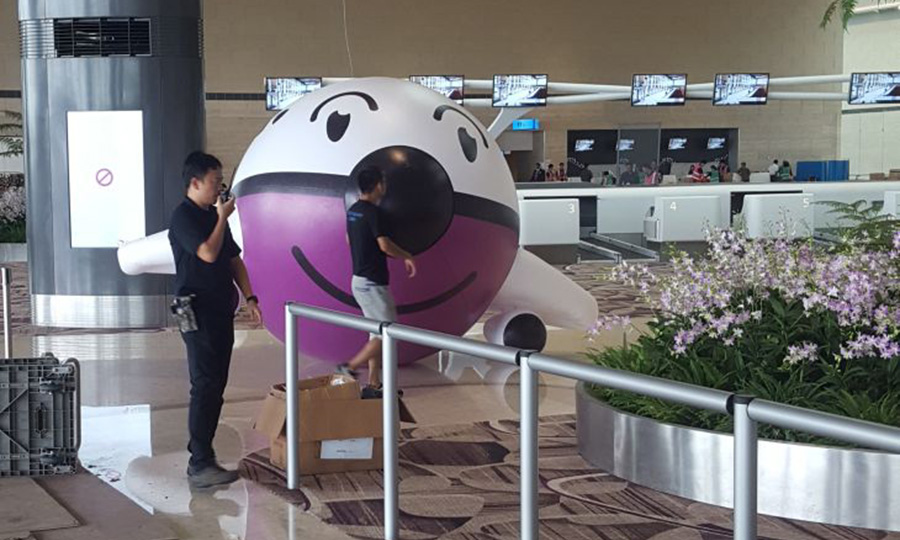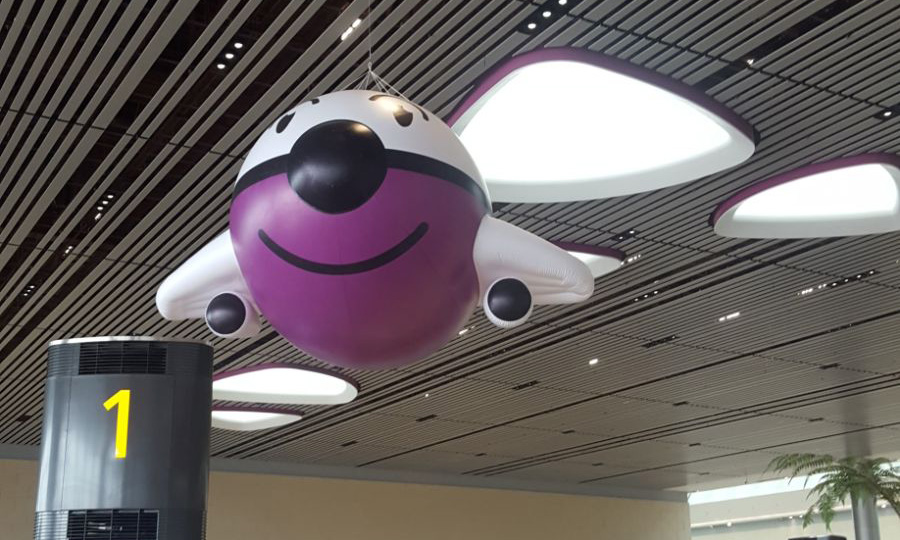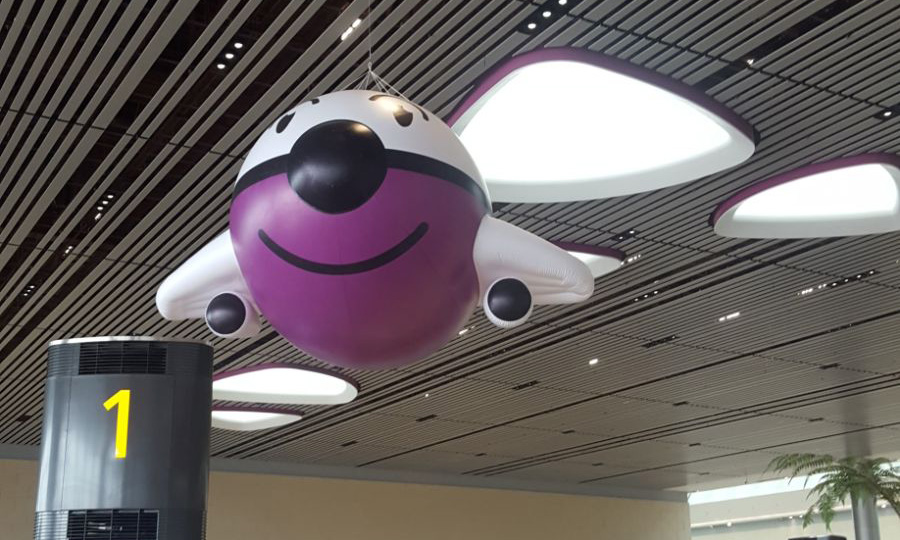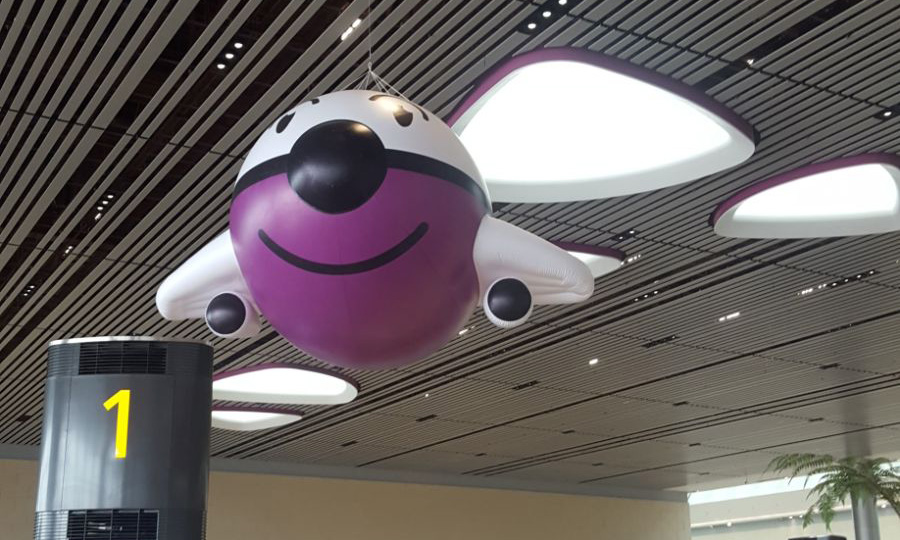 Training close to 400 staff and volunteers as service hosts
To ensure sufficient service staff during the Open House period to assist visitors with their enquiries, close to 400 airport staff were trained in various roles. These staff come from a multitude of agencies both within and outside of Changi Airport, such the airlines, SATS, DFS, Immigrations & Checkpoints Authority of Singapore, etc. 
Training involves familiarising themselves with the entire layout of the new terminal, as well as understanding how different operations at T4 are going to be, compared to the existing terminals.  Split into two shifts a day starting as early as 7.45am and ending only at 8.30pm, staff are deployed to different stations across the terminal.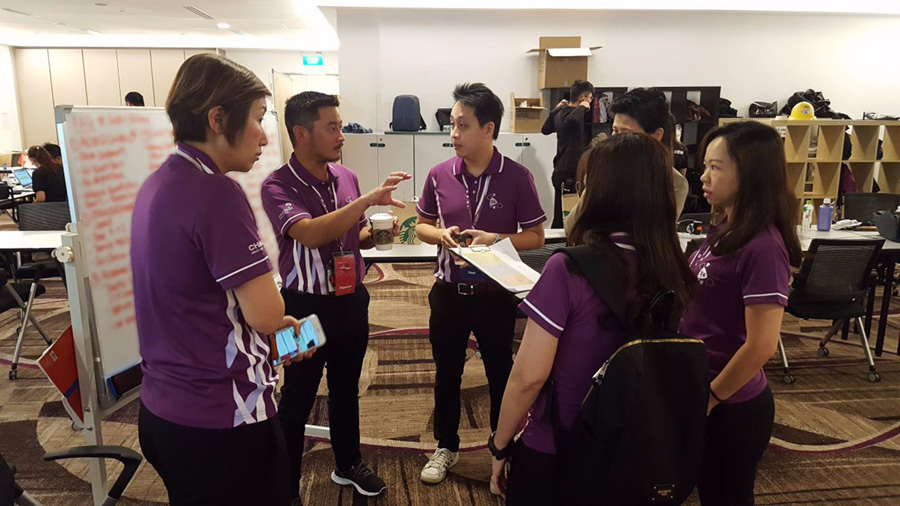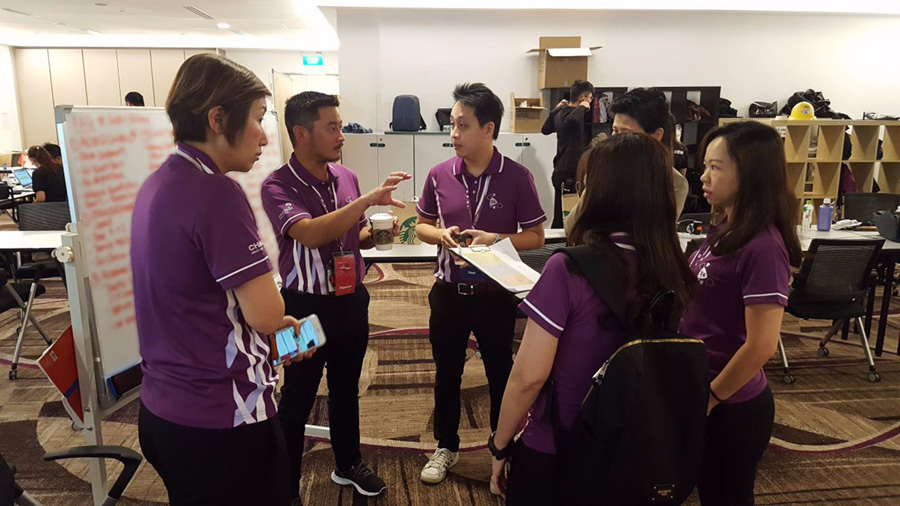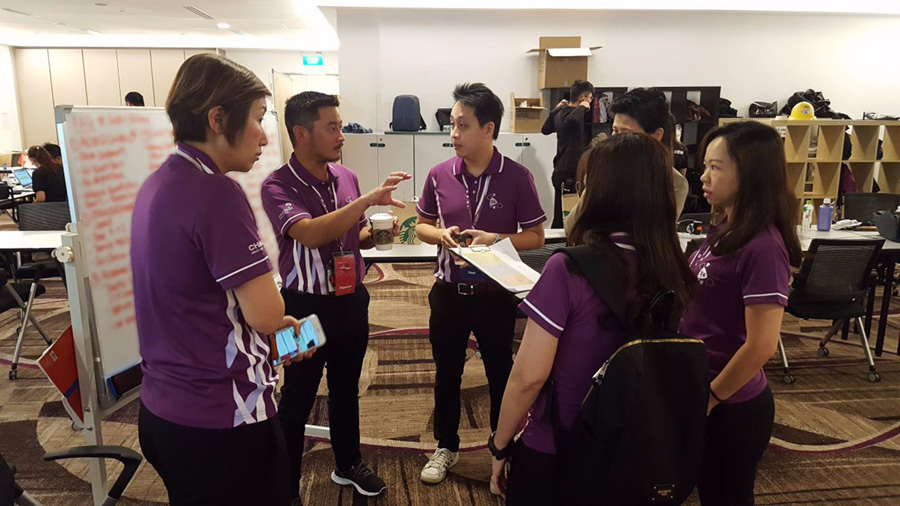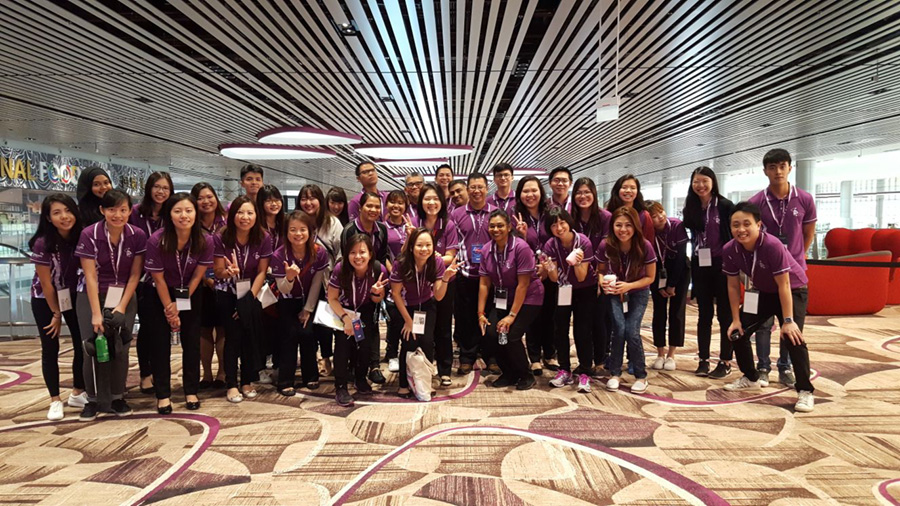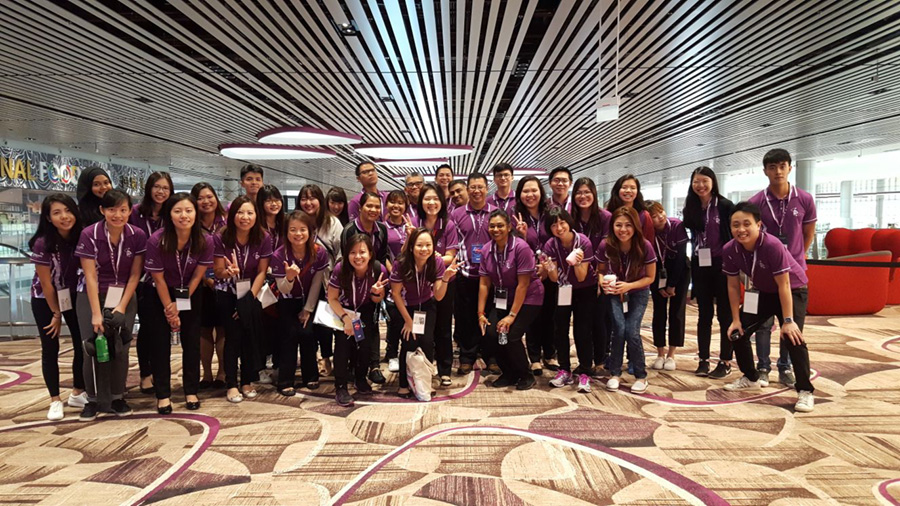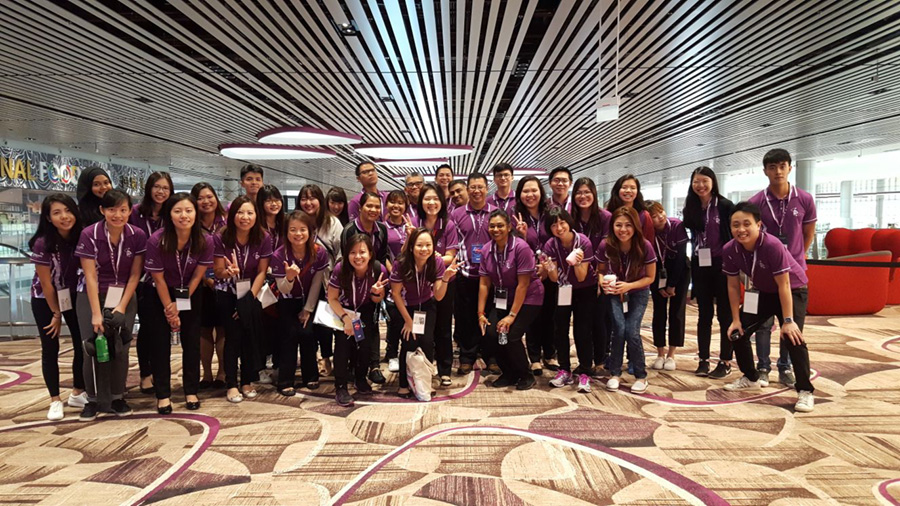 "While ploughing through the thick set of FAQs was hard, I found out many fun and interesting facts about T4 in that process.  For example, the sound tracks played over the PA system in T4 are different from those in the other terminals. Songs like Happy by Pharrell Williams gives T4 a fun and vibrant feel, exactly what it set out to do," quipped Lydia Ho from CAG's Pricing and Commercial Strategy Division.
 
Running 180 free shuttle bus trips daily from T3 to T4
Visitors to T4 Open House can get to the terminal in three ways – drive, take a cab, or take the free shuttle bus service from T3.  With up to 250 visitors arriving at T4 every 10 minutes, the shuttle bus service has to run at a high frequency – every three to five minutes, to be exact.  To make this happen like clockwork, a total of 18 shuttle buses are deployed daily, making about 180 round trips ferrying visitors from T3 to T4, and back again.
Transport IC Ong Chin Kai recounts how his team arrived at the optimal frequency for the buses.  "We actually took buses from T3 to T4 to measure the time it takes us to get from one terminal to the other at different times of the day! We also had to plan contingency routes for the buses in the event of unfavourable traffic conditions along Airport Boulevard, so that visitors will not be unduly delayed in getting to T4."
 
Putting up 380 street banners and directional signs
To ensure that self-drive visitors get to the new terminal smoothly, close to 60 banners, 30 roadside directional signs, 200 pillar wraps and 80 signs were put up for the purpose of wayfinding.  All these were done over a period of 12 days. 
Graphic artist Ignatius Tan, who had just returned from the United States on a two-year job stint, had specially taken time out to visit T4.  He appreciated that a lot of effort has been put into ensuring that wayfinding is seamless for visitors, making it a more enjoyable experience to explore T4.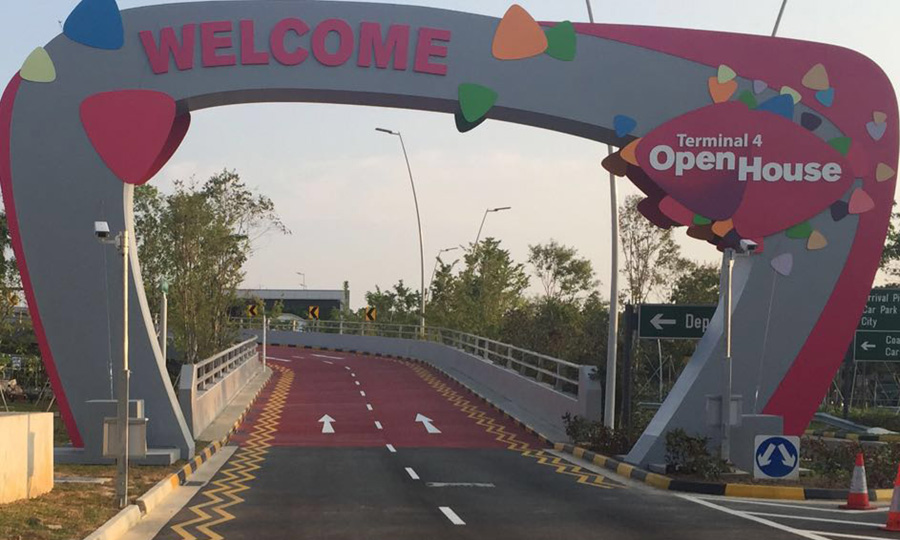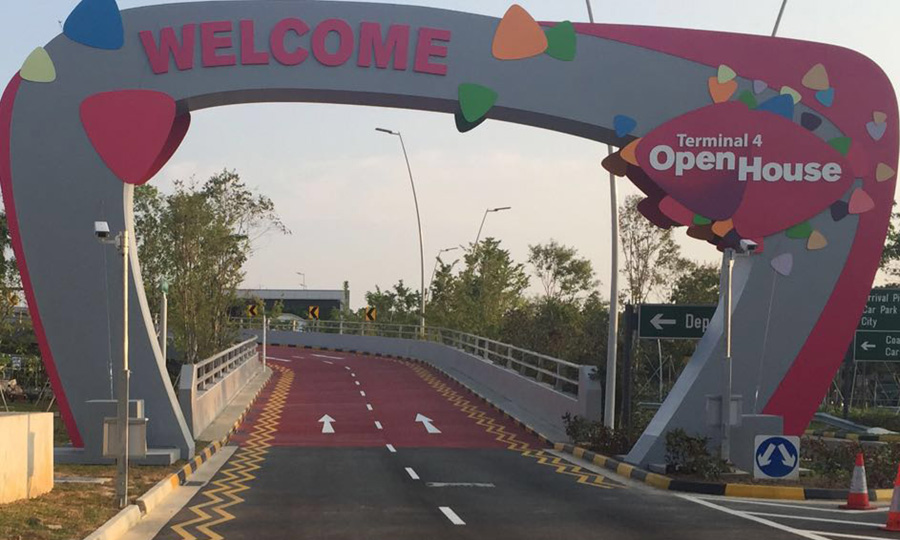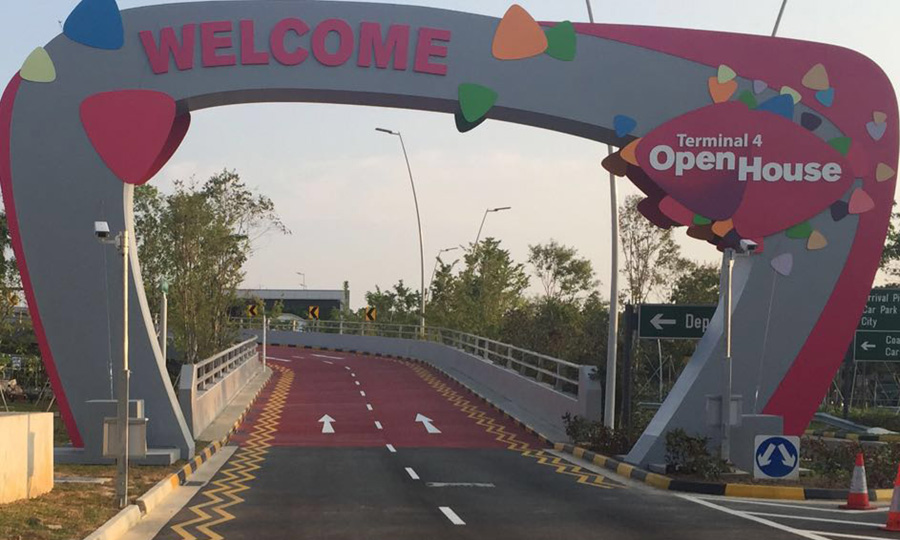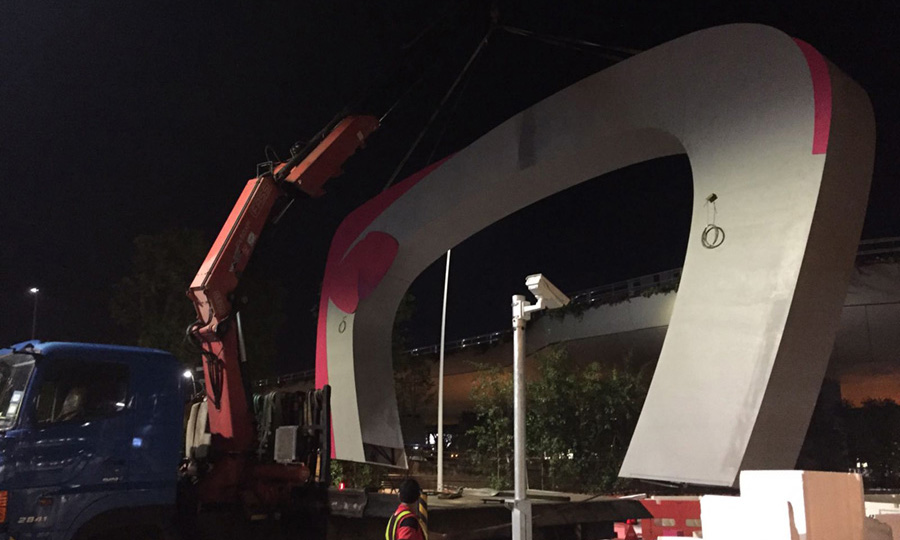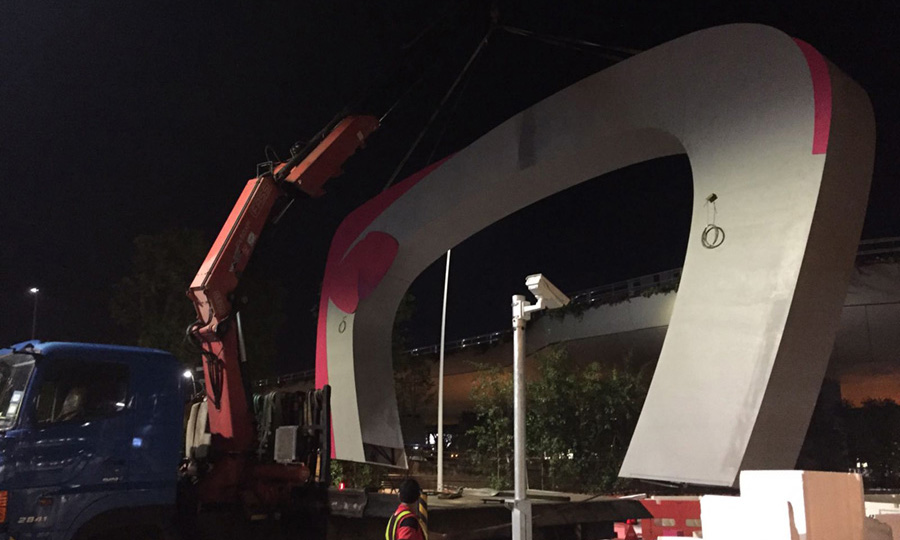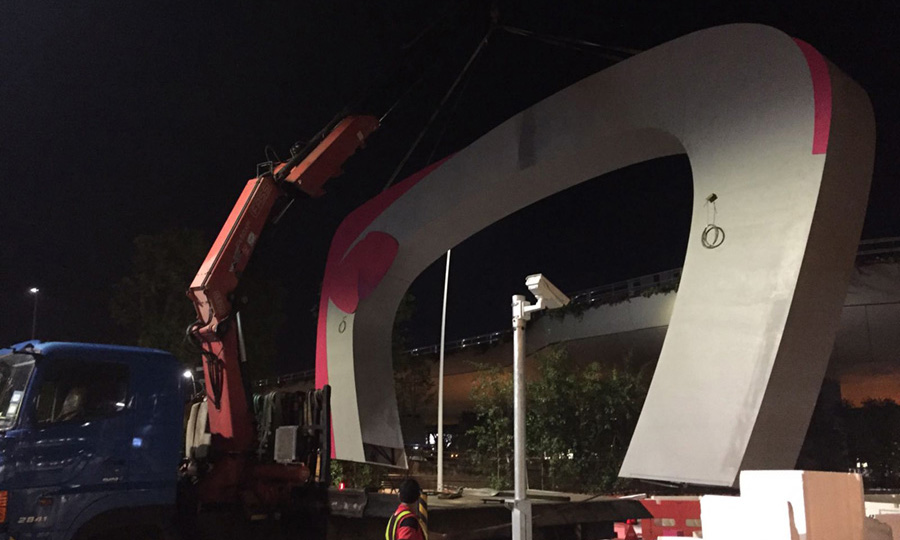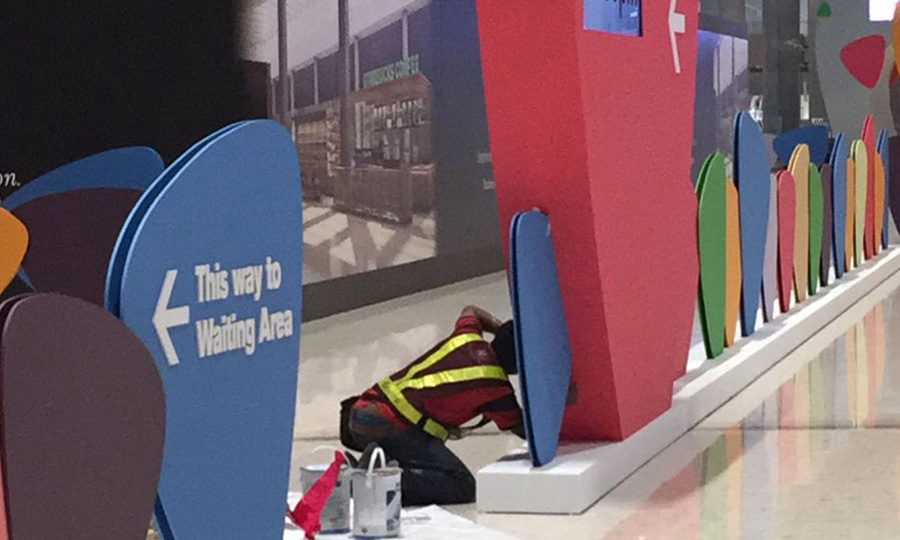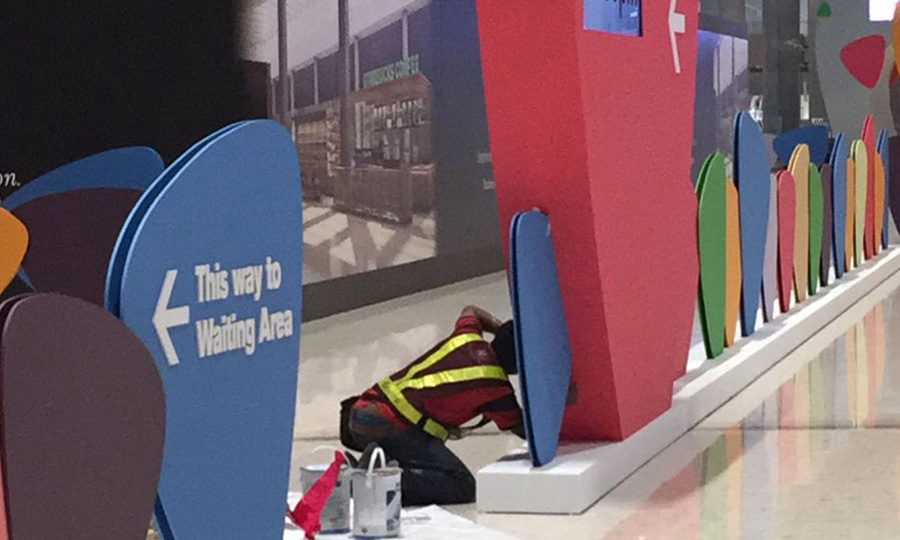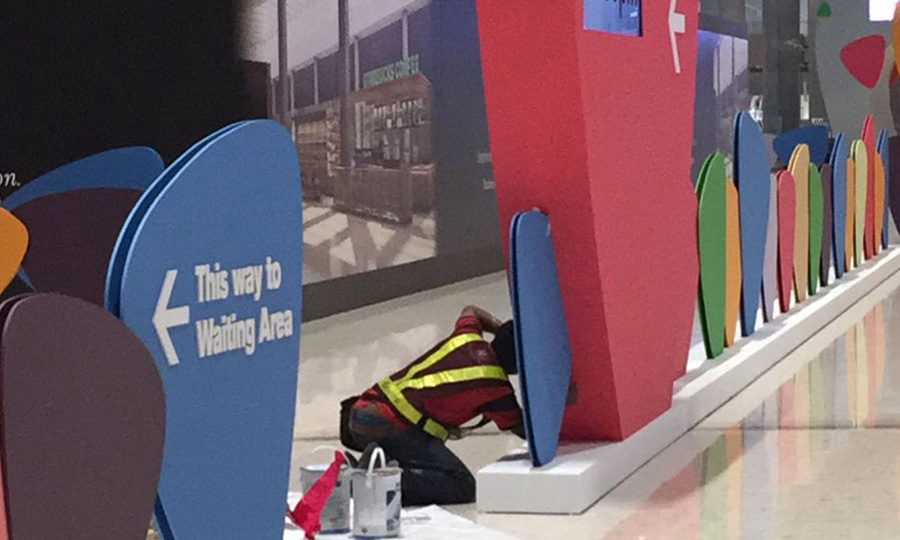 2 teddy bears, 2 business class seats and 2000 balloons set to wow
Airlines which will be moving to T4 set out to wow visitors with their showcases too. 
Korean Air brought in a set of life-sized standing teddy bears, all ready to treat visitors to a Polaroid moment with the cutesies, while Cathay Pacific installed a pair of business class seats featuring flat beds for visitors to experience.  The most prominent, however, is the enormous balloon sculpture by AirAsia made up of 2000 balloons. 
The sculpture took four balloonists 10 hours to put together in a single sitting.  Each balloon actually holds another one inside.  "Double balloons, as we call them, can last up to a month," said balloon sculptor, Lily Tan, who has created many awe-inspiring gigantic sculptures, and holds more than 15 Guinness World Records for her creations.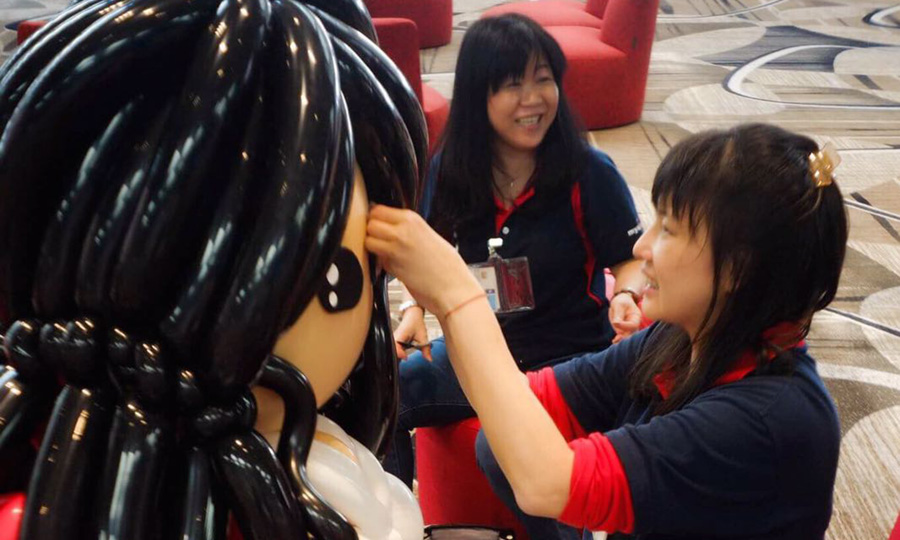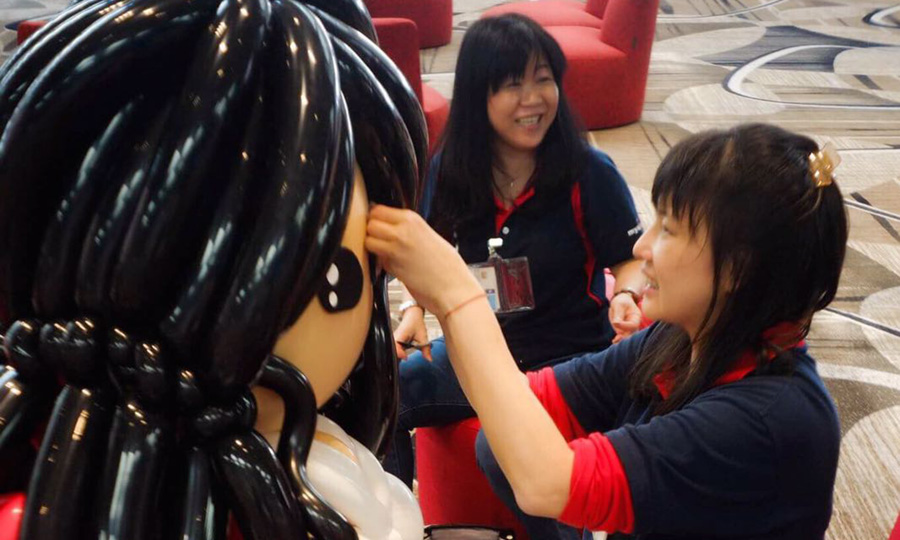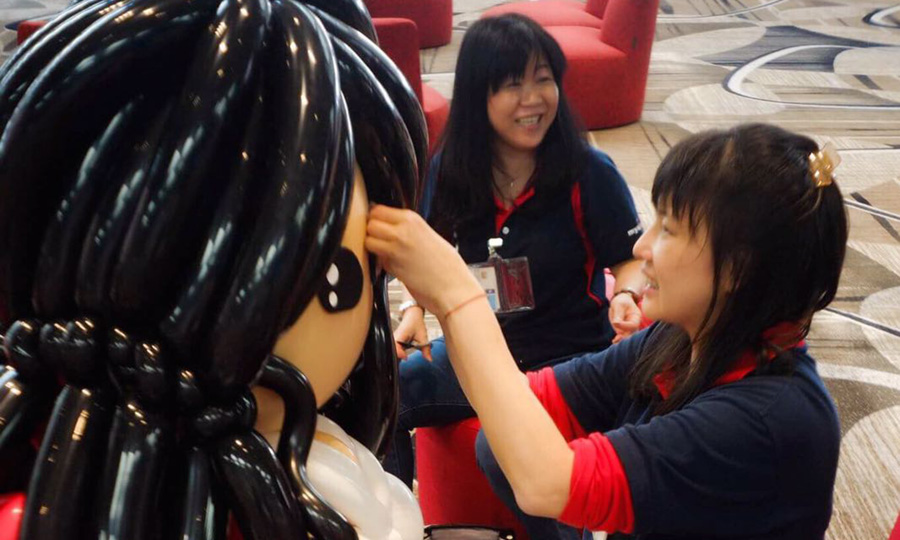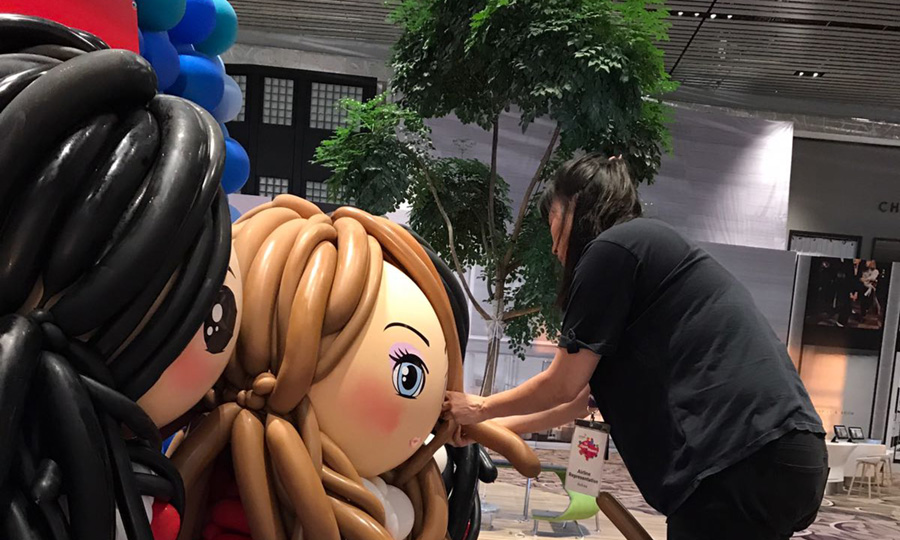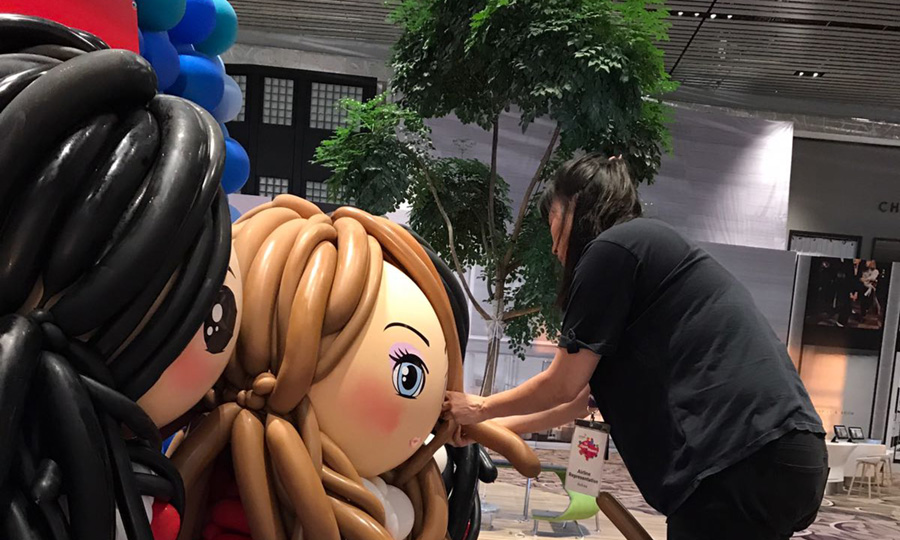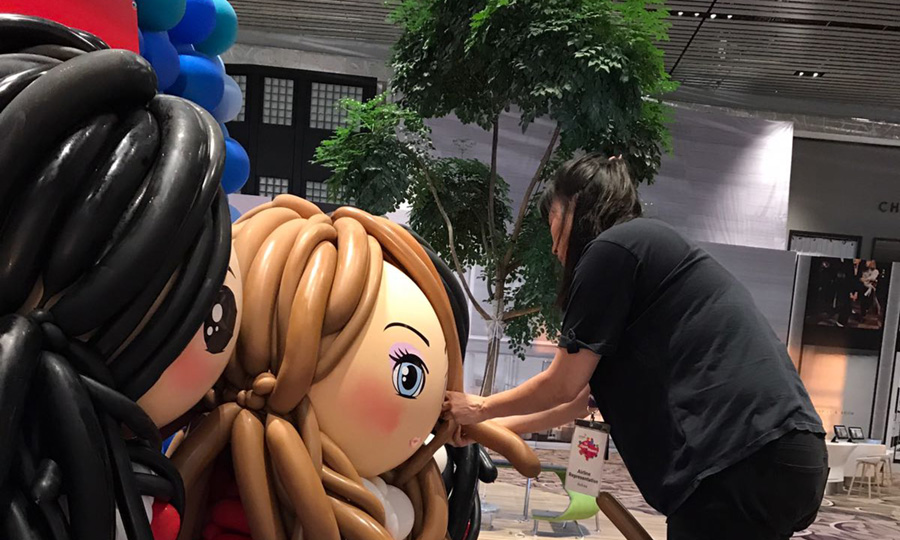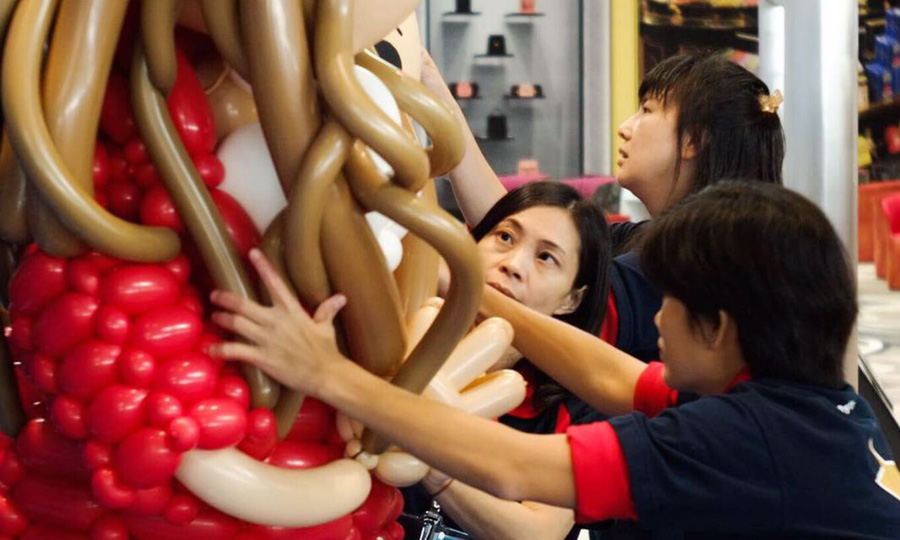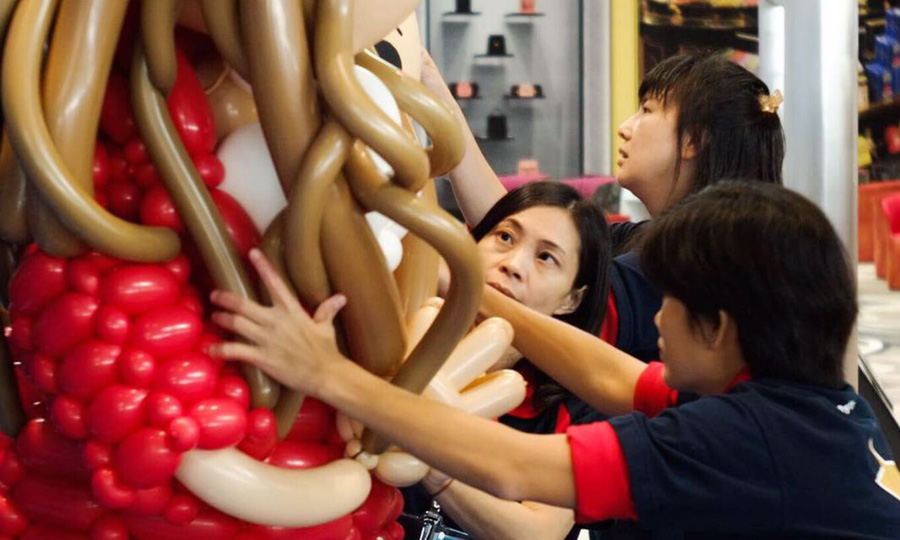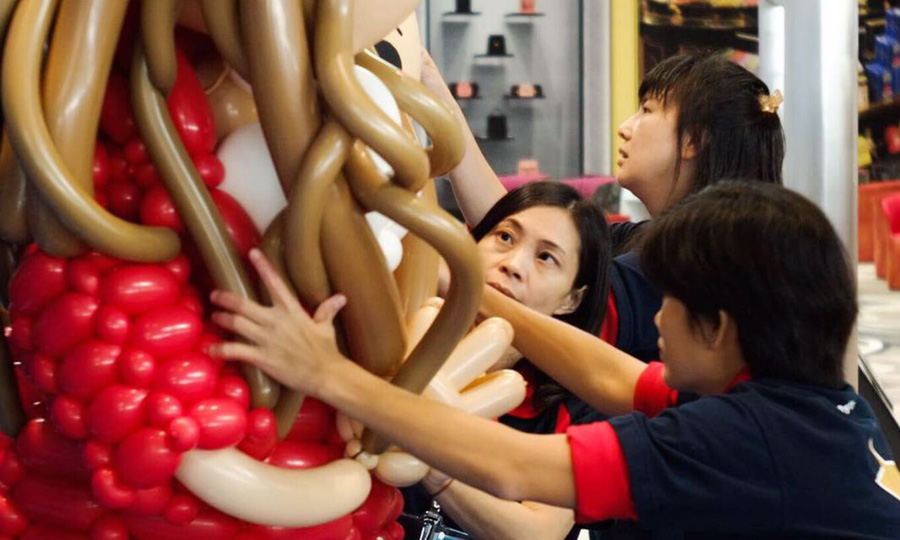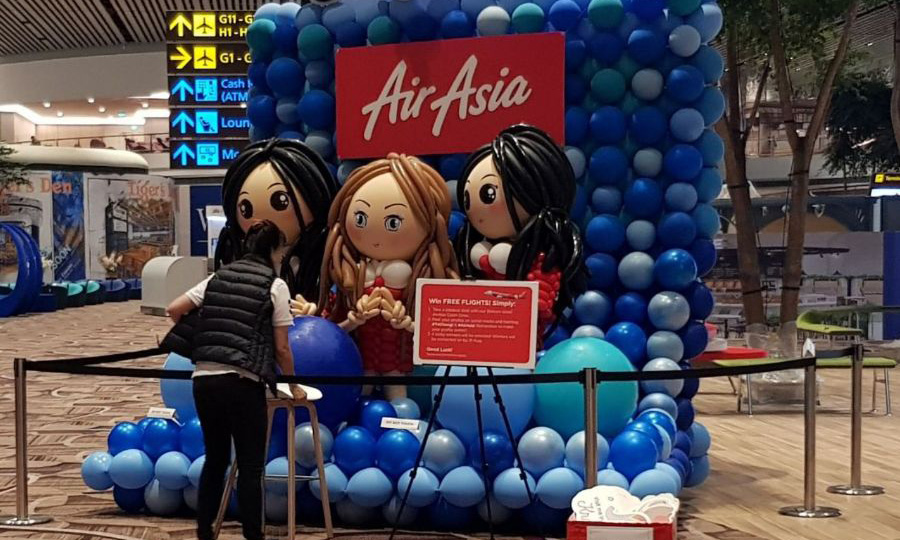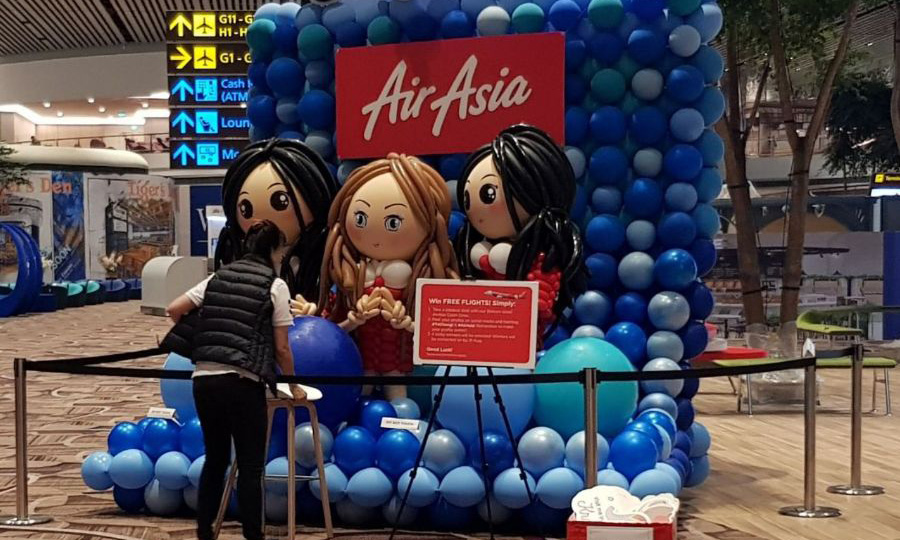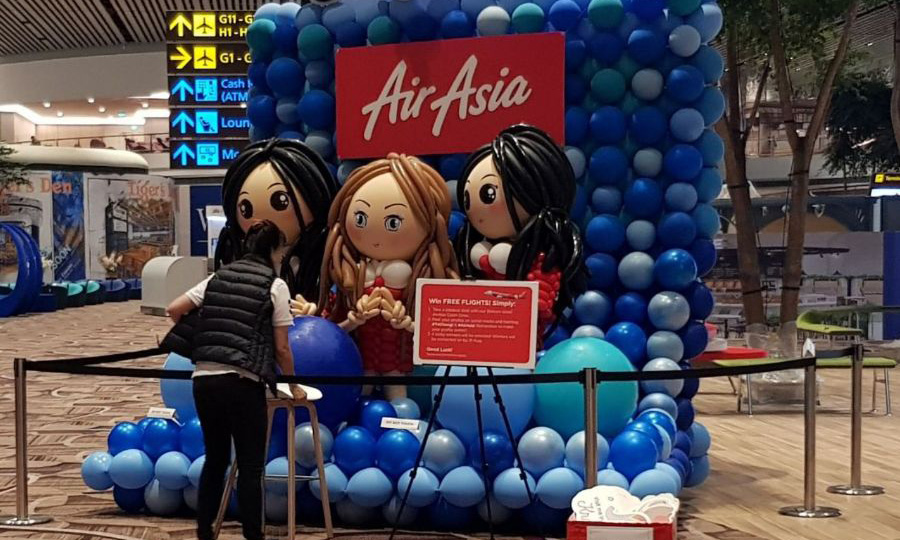 All these pre-planning proved necessary in ensuring the smooth flow of visitors through T4 the past eight days, which also helped to enhance their visit experience.