Changi Airport Group (CAG) adopts a three-pronged approach to waste management – actively reducing consumption of resources, switching to greener options where viable, as well as reusing and recycling resources. As CAG continuously manages various waste streams that goes through Changi Airport, different approaches and innovative solutions are trialled to efficiently manage waste and ensures measures are in place to maintain hygiene levels.

An example of this endeavour is the deployment of an improved version of a conventional waste compactor known as a Rotary Waste Drum (RWD). The RWD was installed at the Terminal 1 bin centre to increase the efficiency of waste management. With the introduction of the RWD, the volume of compacted waste has been reduced through a process of rotation and compaction.

With a reduction in waste volume, we have since halved the number of refuse disposal trips required. This results in a corresponding reduction in our Scope 3 emissions generated from waste transportation.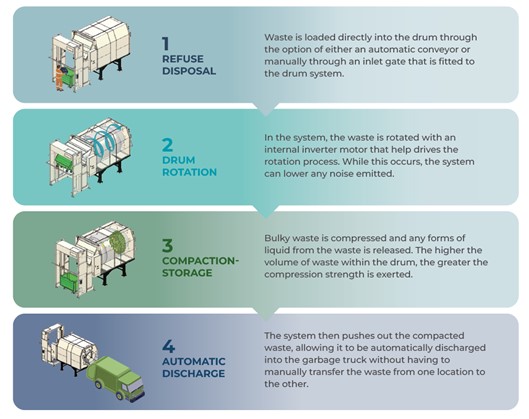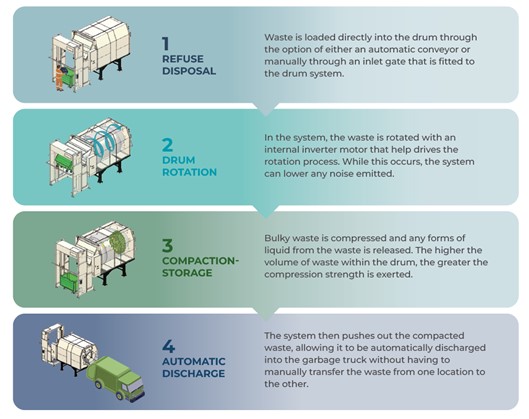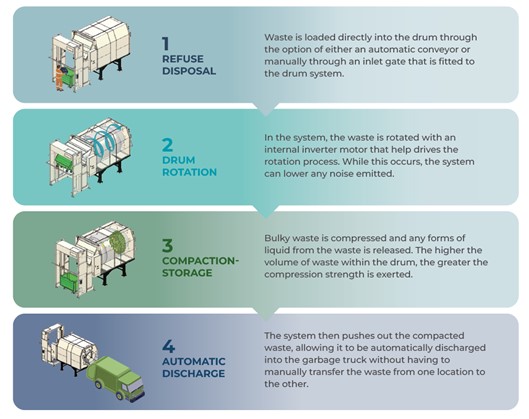 Enhancing our waste disposal processes through the Rotary Waste Drum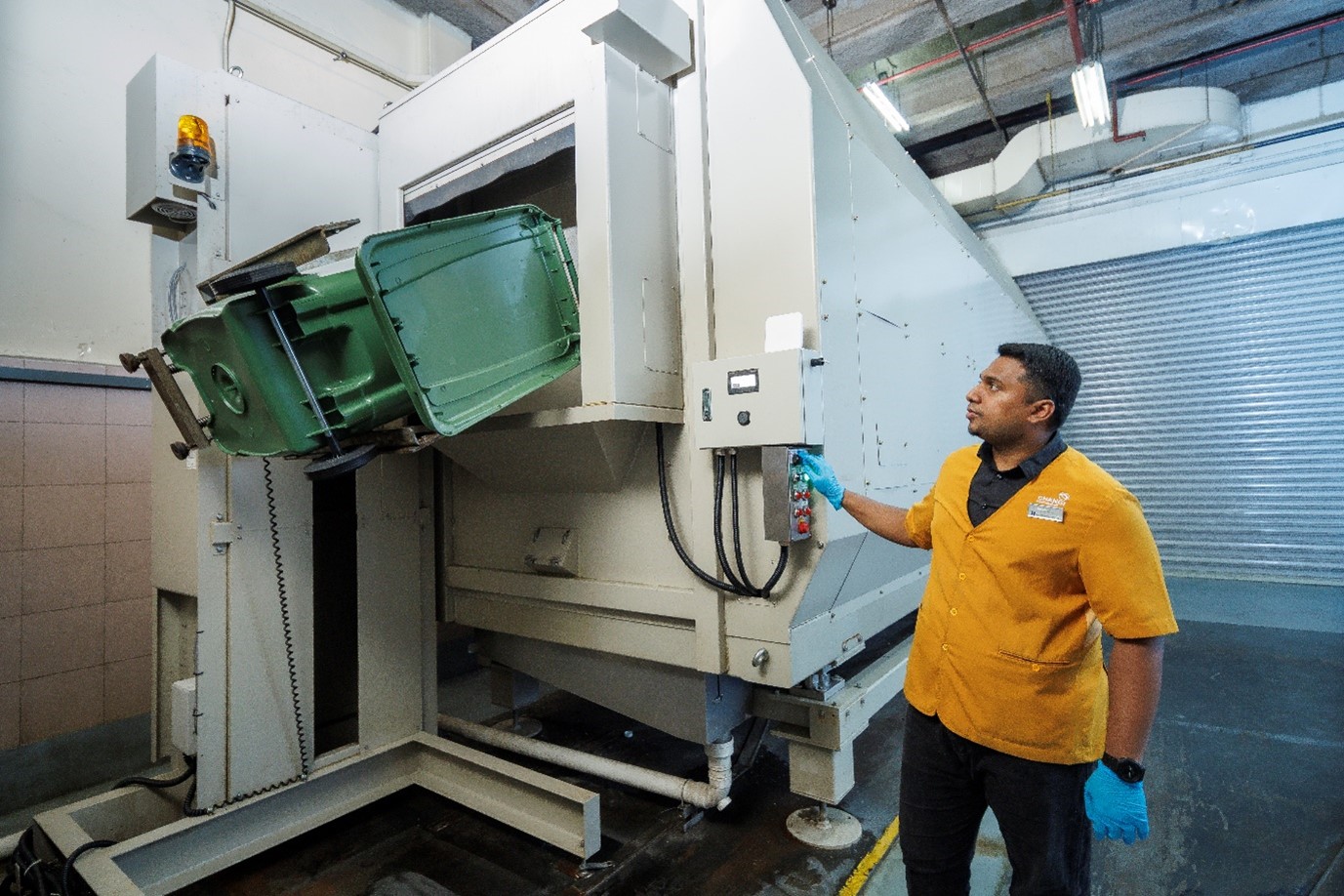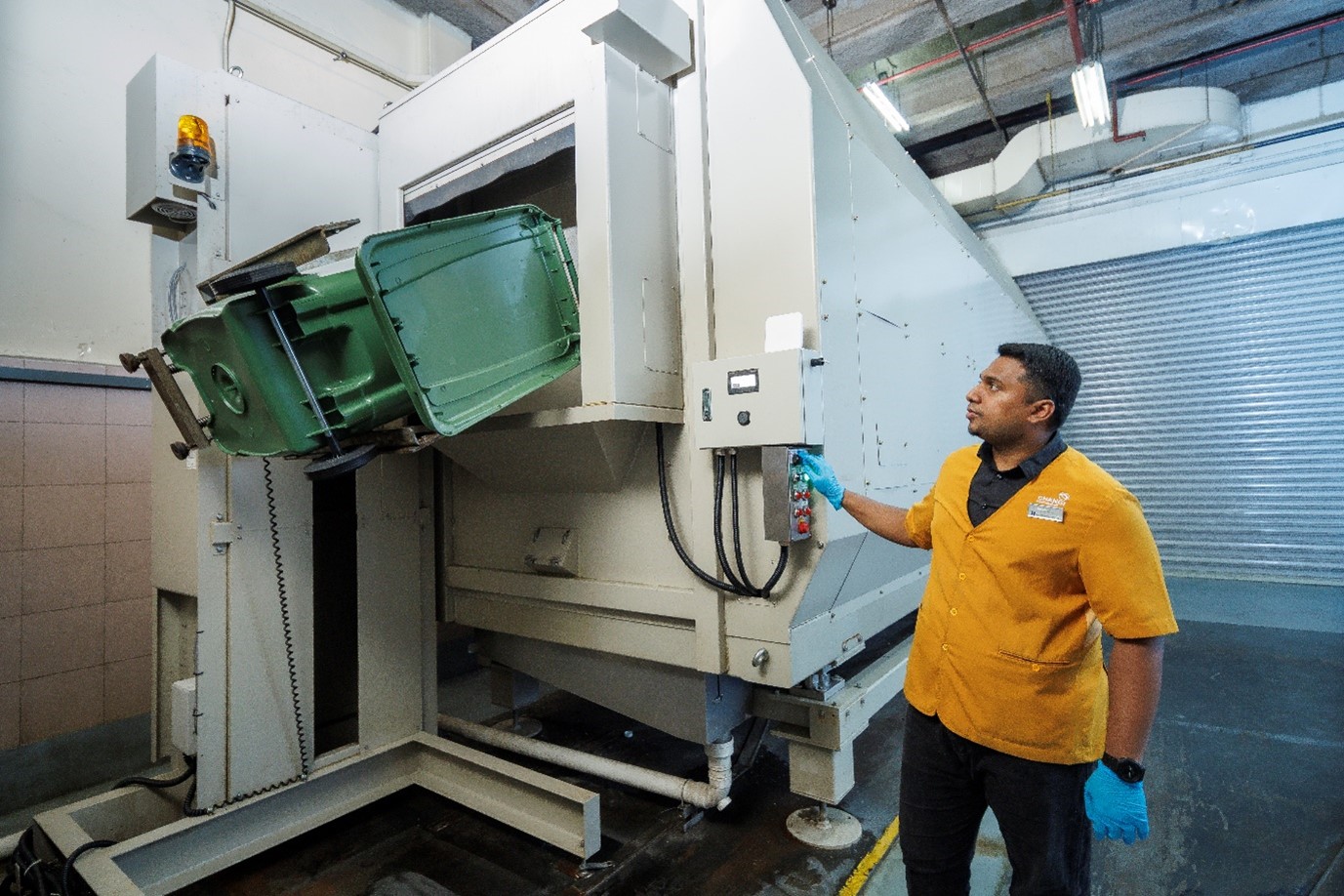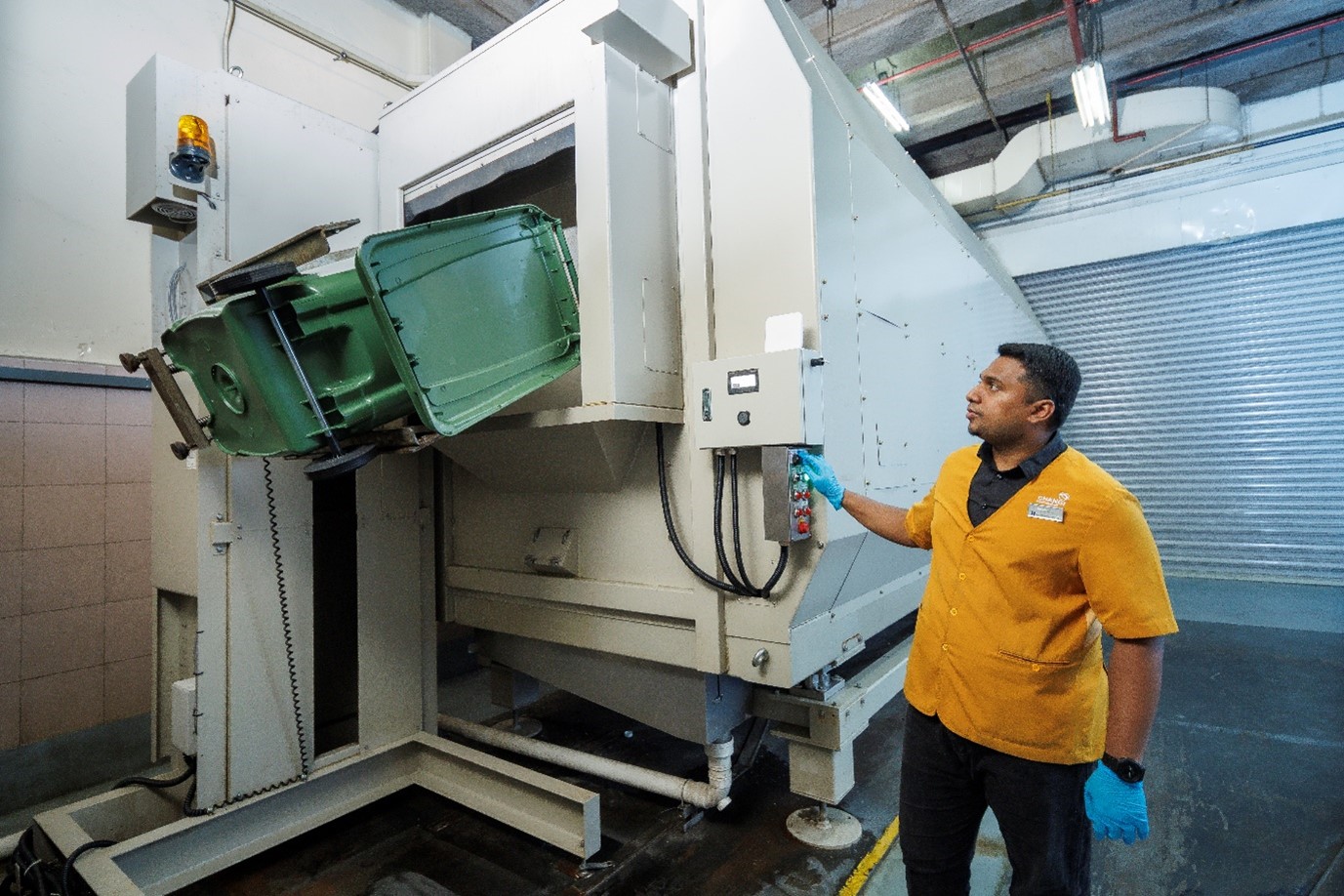 CAG's rotary waste drum in action