In Changi Airport Group (CAG), having 'heartware' is as important as having hardware. The organisation strongly believes in the importance of taking good care of its staff, so that they can in turn, take good care of passengers. In this regard, Fun Fridays is one of CAG's initiatives to bring employees closer together for an afternoon of fun and relaxation, and to create a positive organisational culture.

Launched in 2016, Fun Fridays was conceptualised as a platform where staff from different divisions can come together regularly to mingle with one another. Organised by CAG's People Team, one of the more recent Fun Friday events was based on the theme of 'Love Gaia'. Booths were set up in the pantry by staff themselves, selling second-hand books, shoes, and even children's clothes and toys, transforming the area into a vibrant marketplace.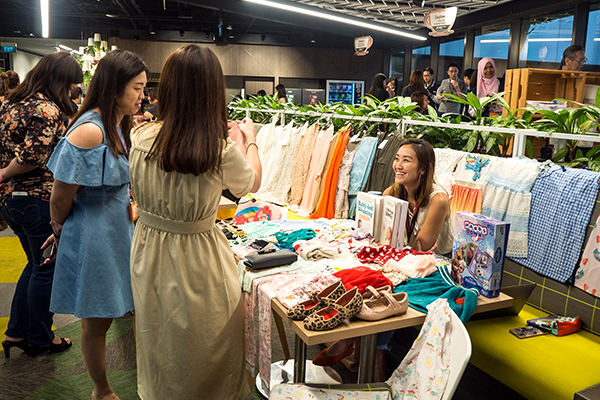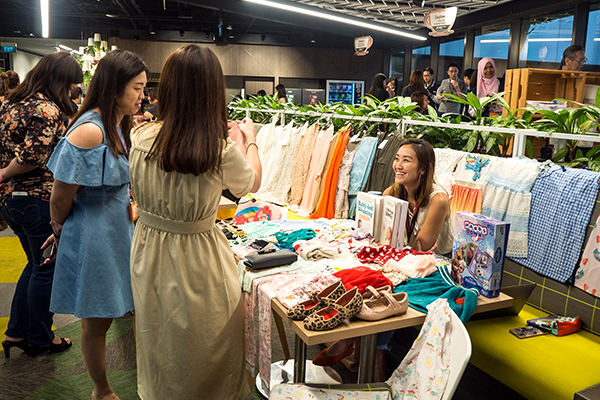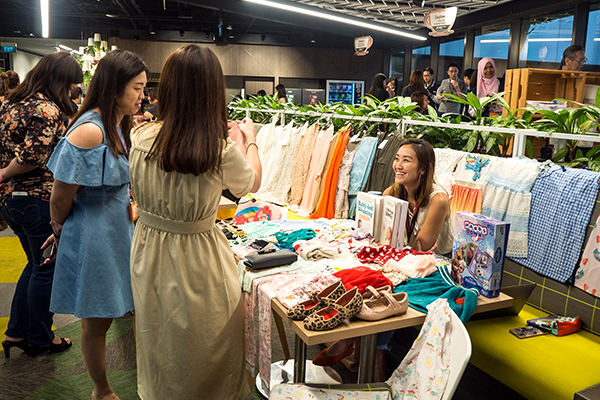 Staff checking out the items on sale at a recent Fun Friday, which focused on sustainable living
Such events not only brings an element of fun to the workplace, it also promotes interaction between staff from different divisions, while creating a positive workplace culture. As CAG celebrates its 10th year anniversary this year, such platforms act as a 'gel' for CAG, as the company continues to grow along with the Singapore air hub.