From fund-raising art fairs and donation drives to job attachment programmes, Changi Foundation, Changi Airport Group's philanthropic arm, has been partnering Metta School to support the youths in various programmes, to enable them to lead independent and purposeful lives.
The past two years have been challenging for Changi Foundation as they had to halt some of their programmes and redesign others to enable them to be organised virtually. With Singapore treating Covid-19 as endemic, Changi Foundation could finally restart their in-person programmes. One of the first programmes to be launched was the recent two-week job trial for 10 Metta School students from 25 July to 5 August 2022.
Designed to enable first year students from  Metta School's Employment Pathway Programme to get a glimpse into the working world, CAG worked with its airport partners, namely Certis Aviation Security, Swensen's and Uniqlo, to facilitate this job trial for the students so that they can understand their aptitude better. Each student was also paired with a CAG employee mentor, who checked in on the student regularly during the two weeks to offer support and encouragement.
Service, with a smile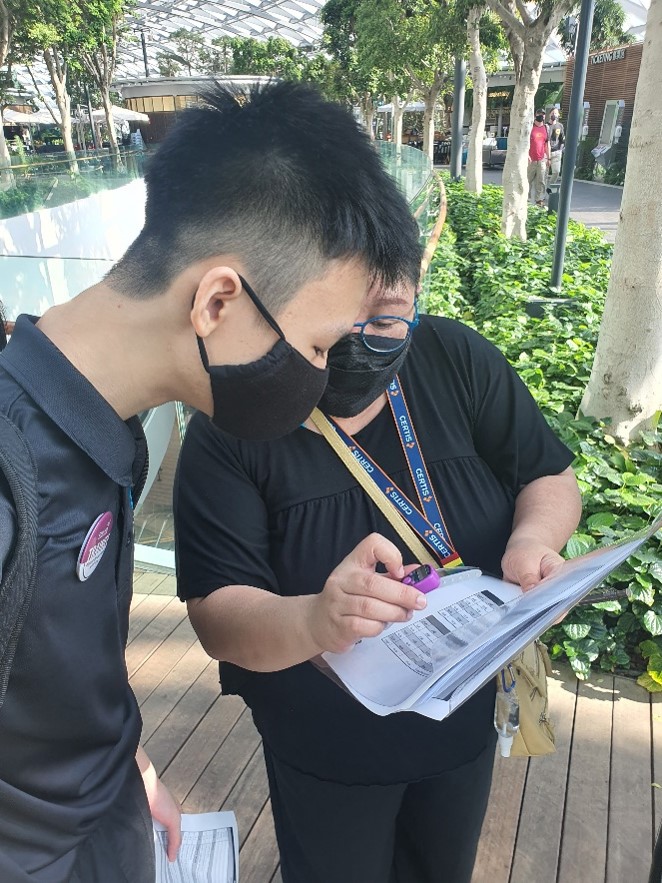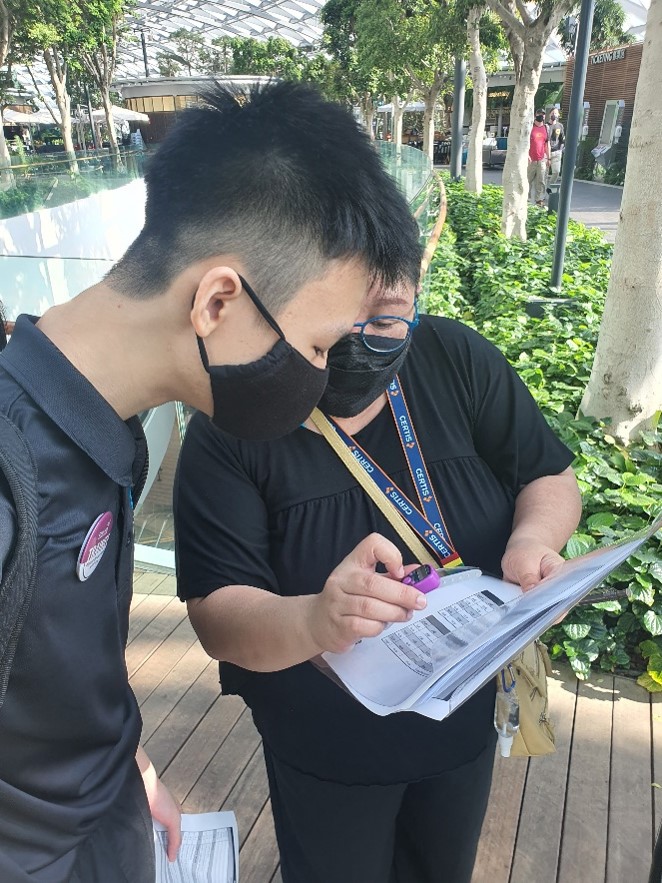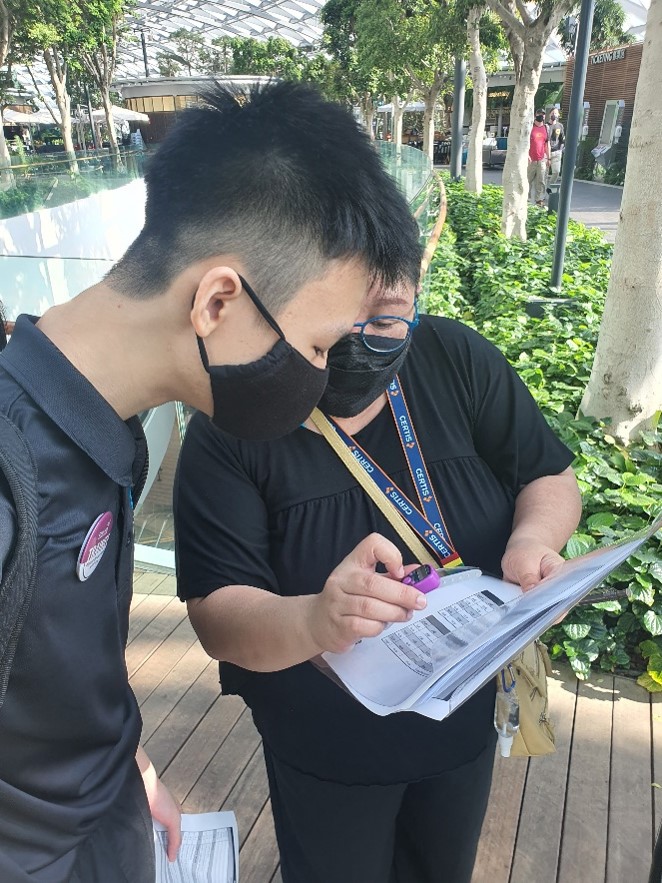 Ms Ira Famador, Operations Manager (Experience), Certis Aviation Security, explaining the pre-opening checks done at Canopy Park to the student.
The students attached to Certis Aviation Security were paired up with Experience Rangers at Jewel Changi Airport Canopy Park. The students were stationed at the entrance and exit points and learnt to greet and receive guests, as well as check to ensure that each had have valid tickets to enter the attractions. 
Swensen's Area Manager, Ing Err, personally pinning name tags and "Trainee" badges on the students before the start of their programme
Over at Swensen's at Terminal 3, the students were taught how to greet and receive guests, as well as to set up tables, followed by cleaning and sanitising them after diners have left.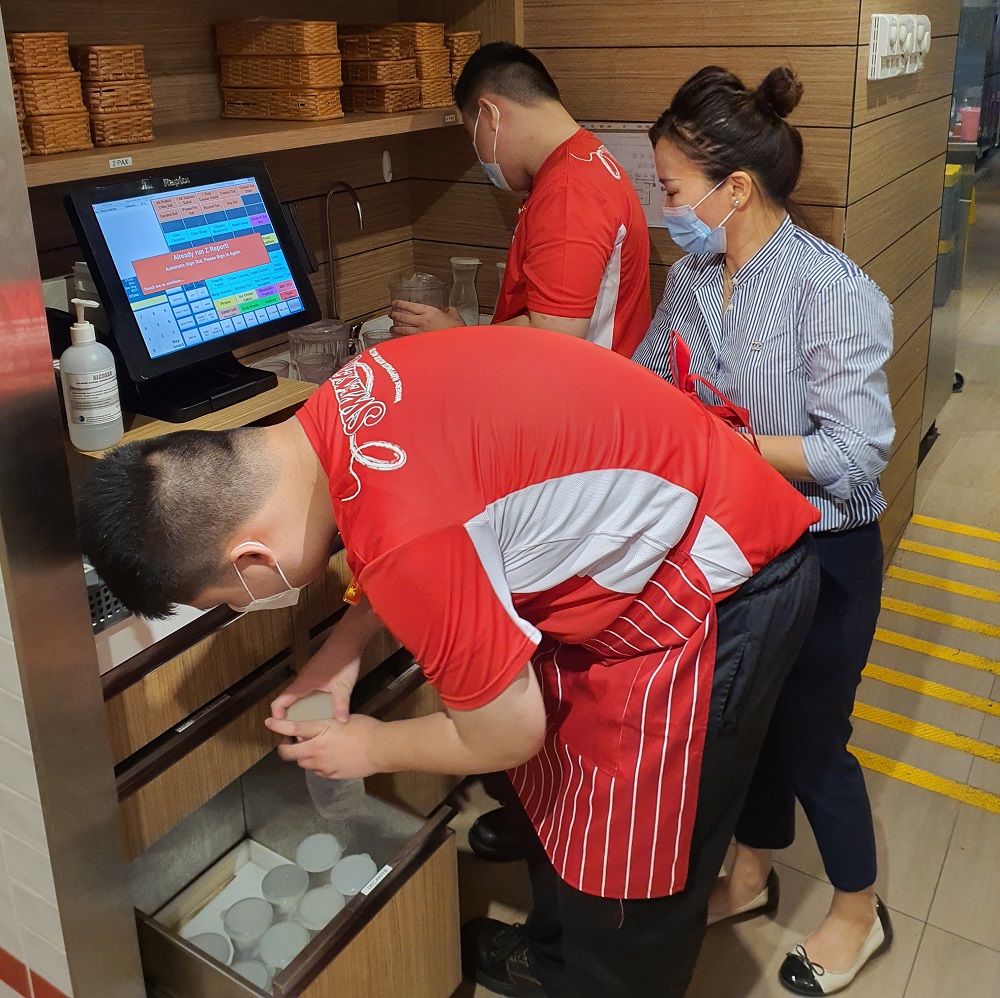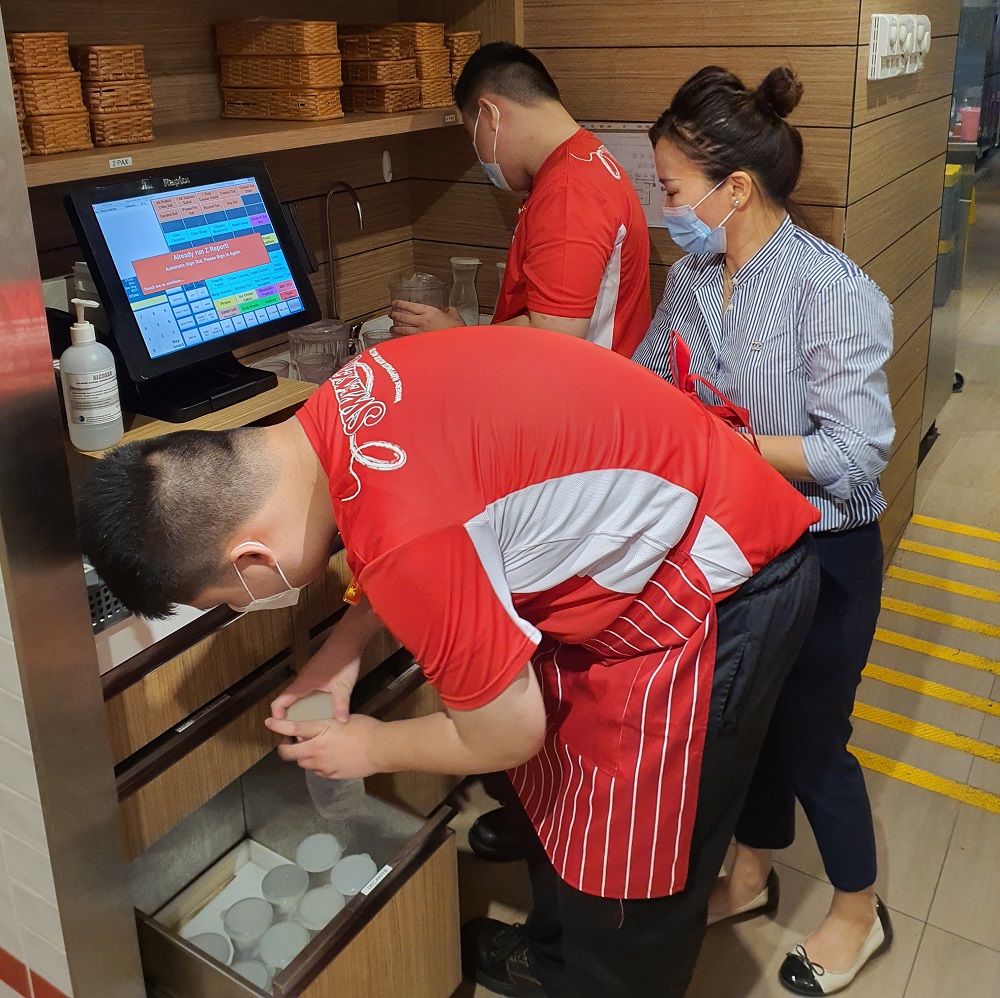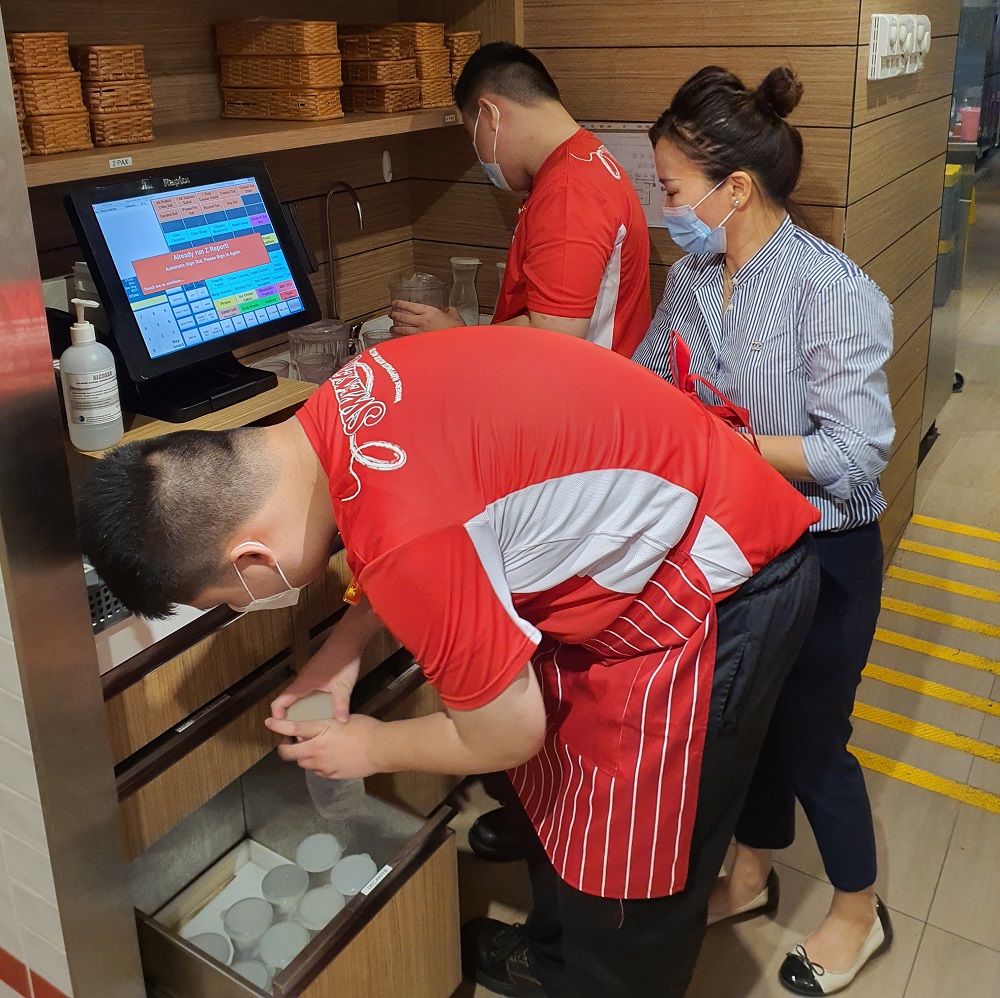 Students being taught to perform scheduled housekeeping tasks to get the restaurant ready for service, such as preparing cutlery baskets and water for the setting up of tables
Learning to clean and restock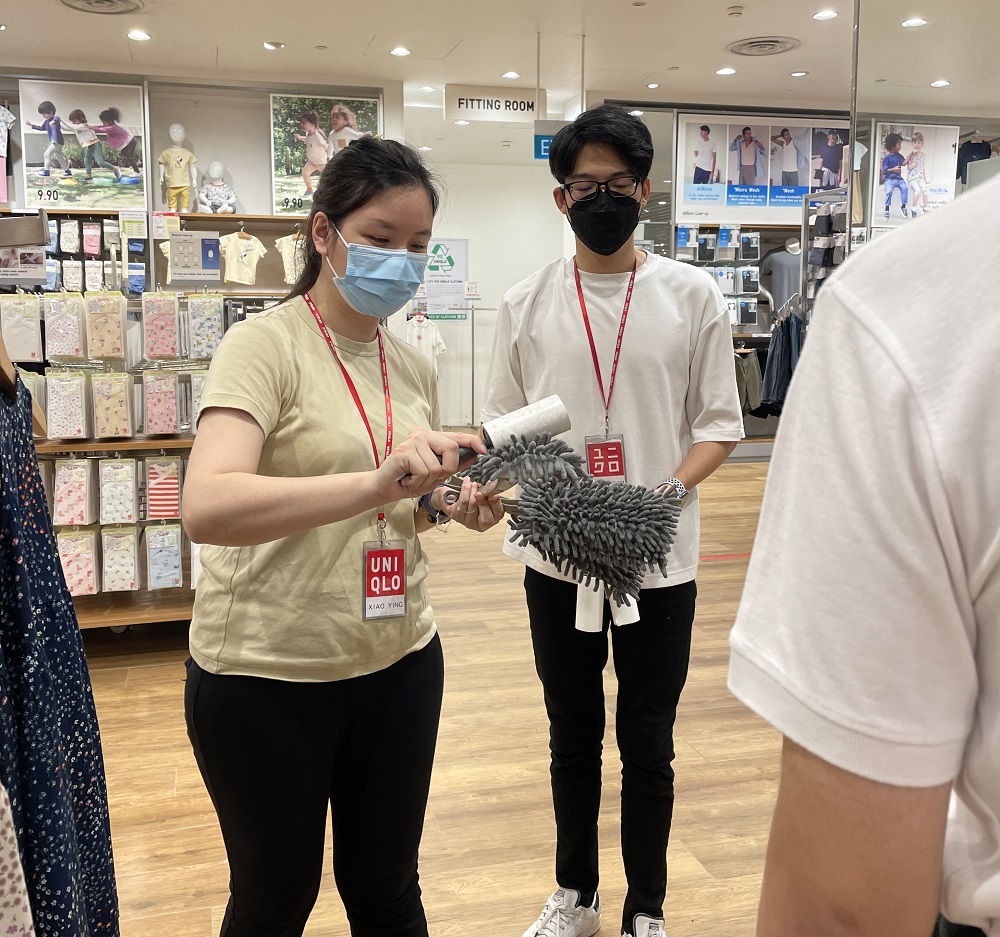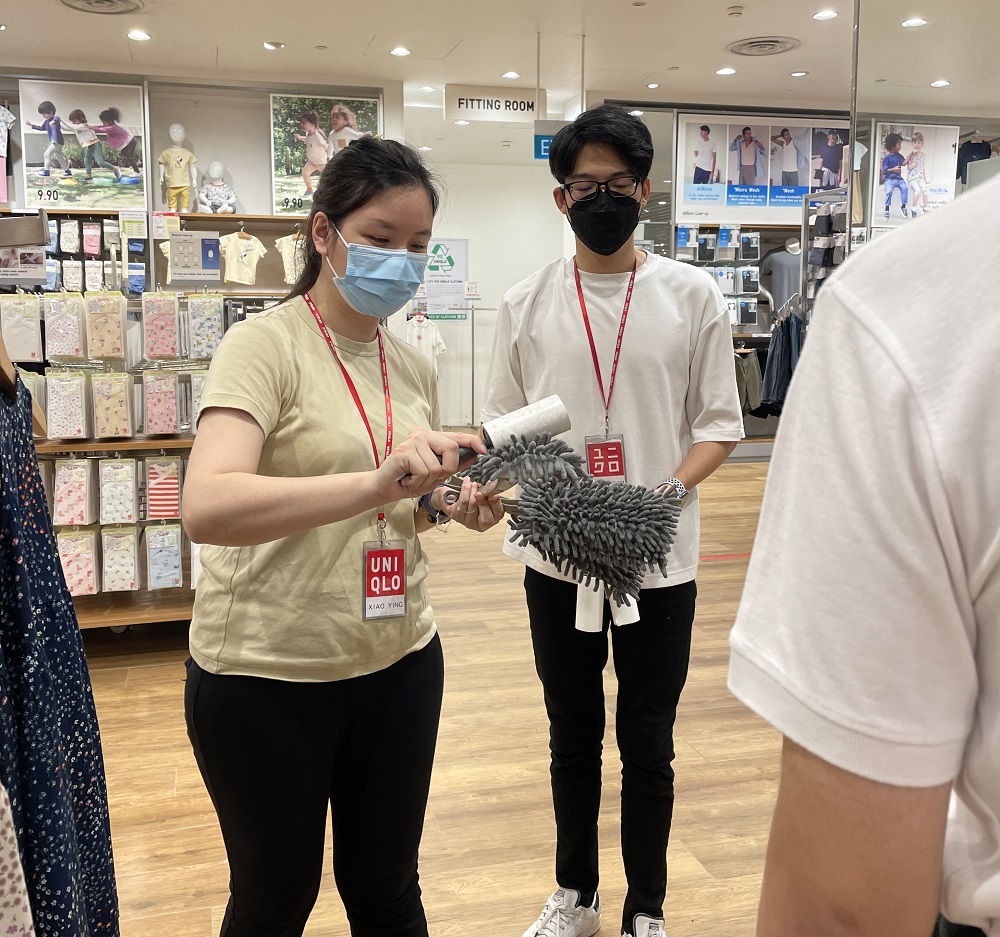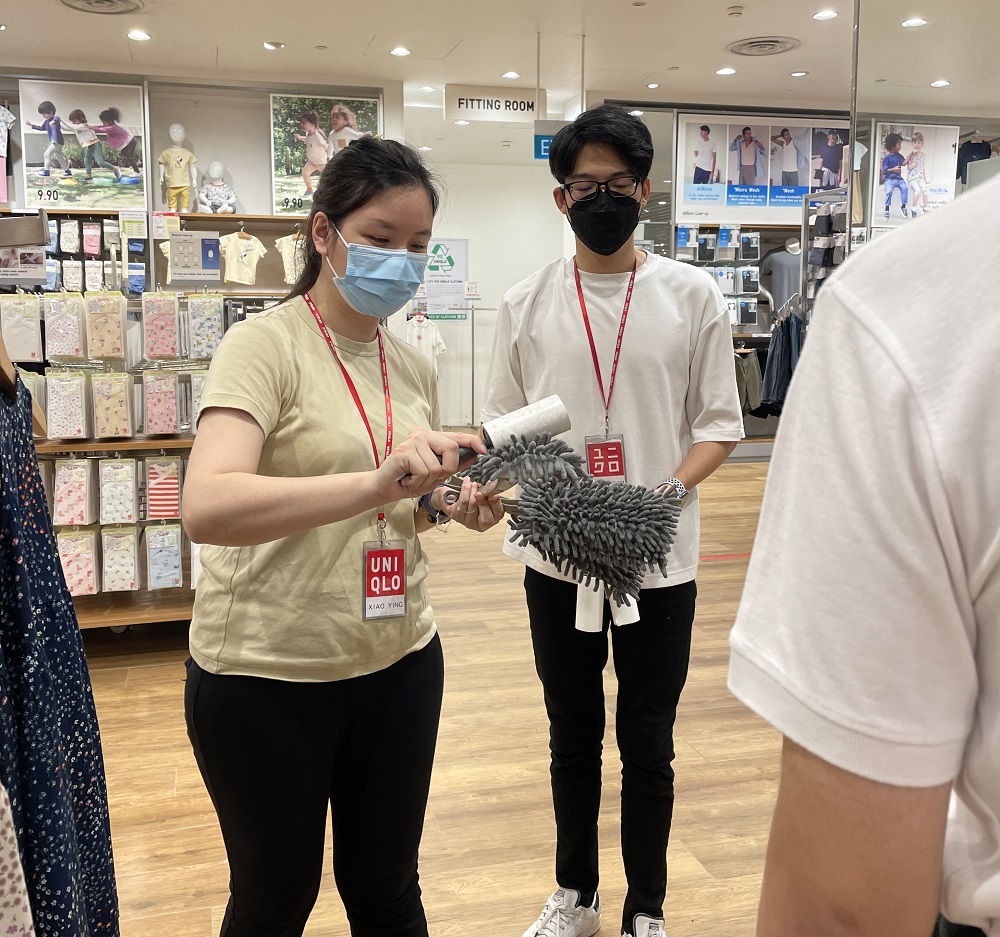 Supervisor at Uniqlo teaching the students how to ensure that shelves and displayed clothing are properly dusted before the store opens for the day
At Jewel Changi Airport's Basement 1, students deployed at Uniqlo were taught the procedure for cleaning and dusting shelves, as well as how to replenish stock by unpacking and hanging clothes for display.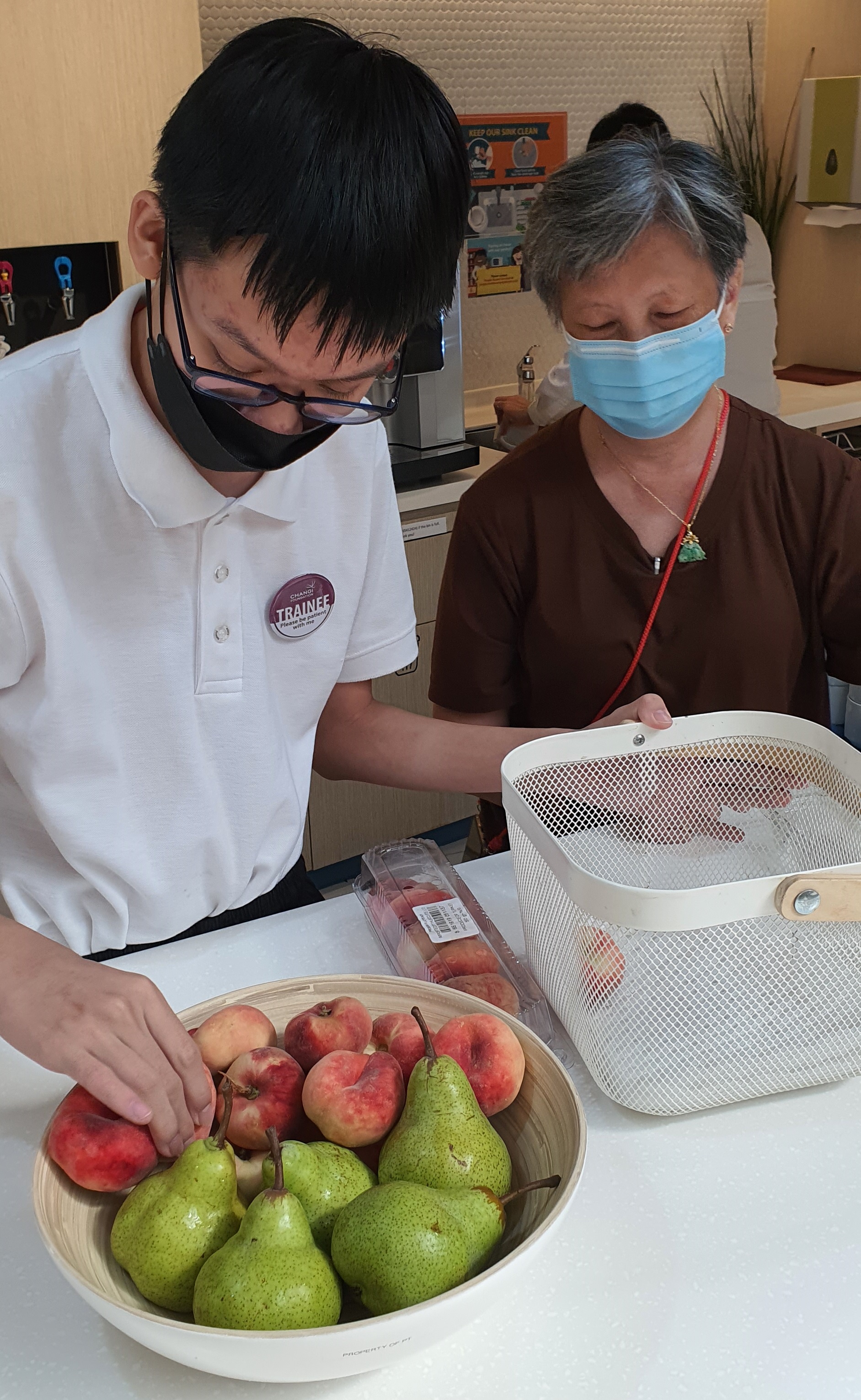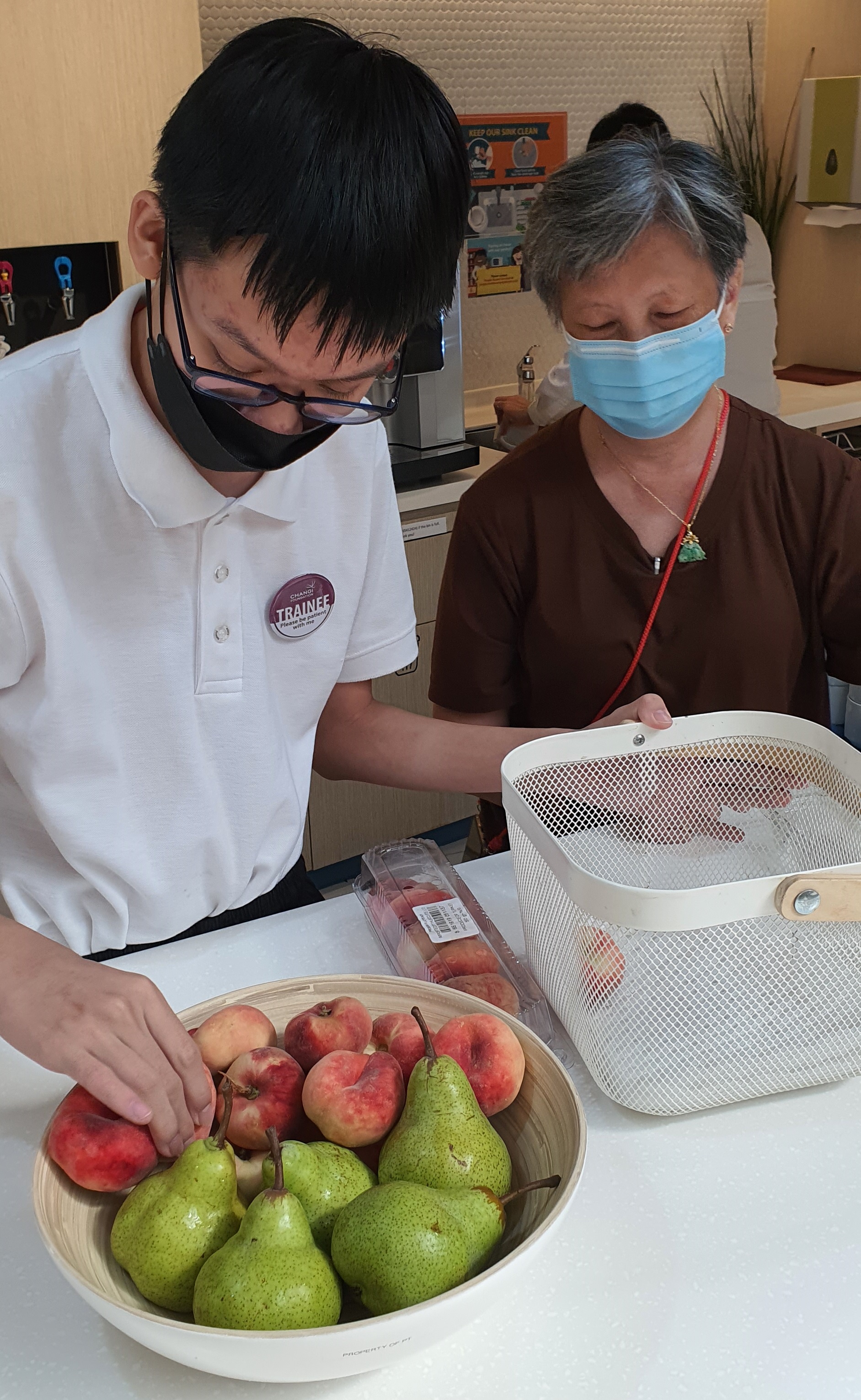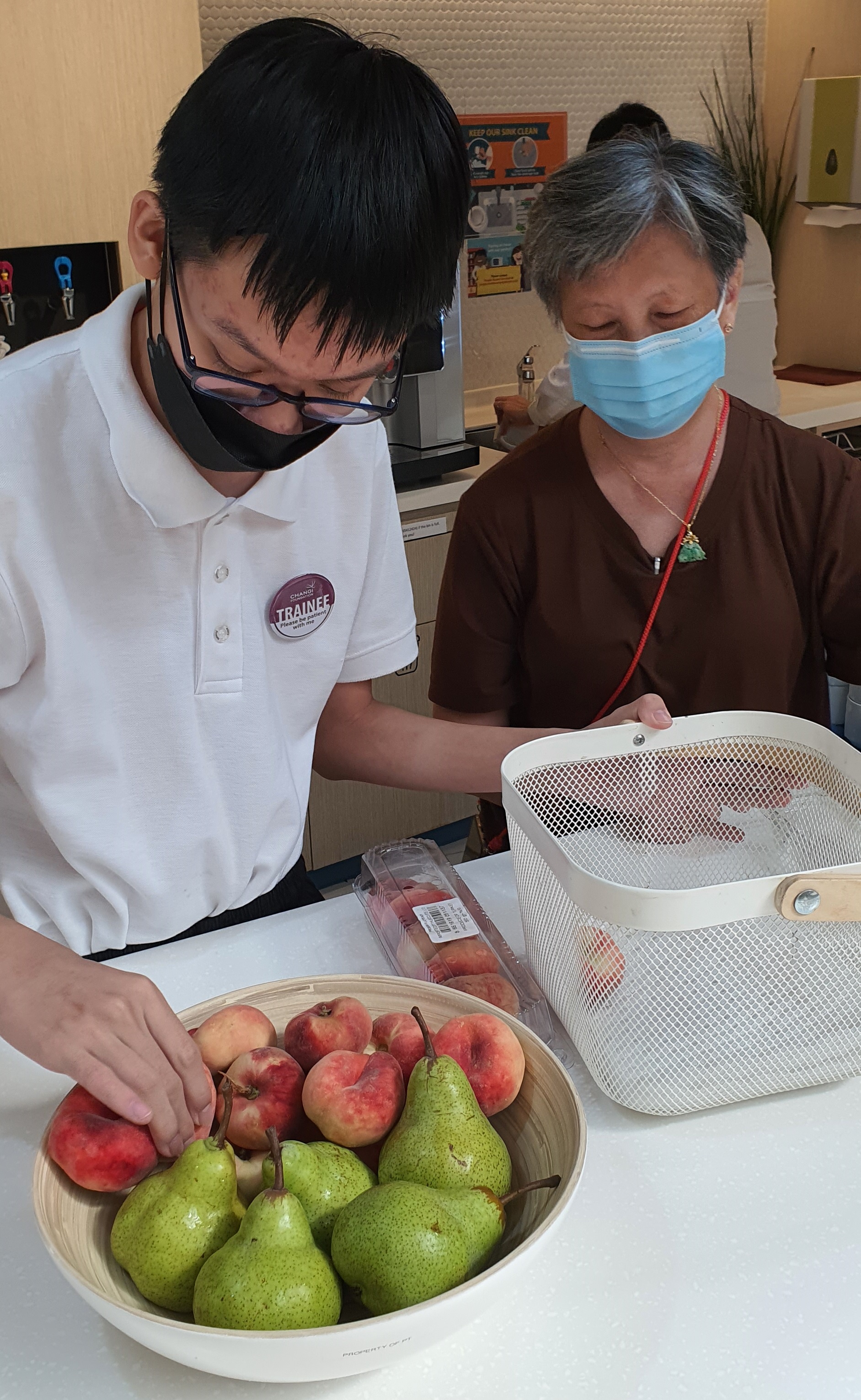 A student learning how to display fruits at CAG's pantry areas
For students attached to CAG, the People Services team taught them how to clean and prepare the pantries and meeting rooms, as well as ensure that the pantry areas are well stocked with refreshments.
Jill Phillips, Senior Manager, People Team, who was the programme manager for this two-week job trial shared, "We were heartened to observe that the students have adapted well to  their jobs during this trial. This helps Metta School to have an even better understanding of the students' aptitudes and job preferences, which will allow them to be matched to jobs that are suitable for them when they go on a longer on-the-job training programme next year."
Jill added, "We are very grateful for the support from our partners and fellow CAG colleagues for working out specific job scopes that are suitable for the students, and for being such understanding mentors. Some of the mentors told us that they were impressed with the students' earnest learning attitude and diligence, and that they looked forward to seeing the students every day."