Driving digitalisation through coding
Dec 2021
By Genevieve Chan
Like the metamorphosis of a caterpillar into a butterfly, the transformation of a company begins from within.
Digital transformation is a key thrust in Changi Airport Group's (CAG) journey toward becoming the most innovative company in Singapore. Hence the Organisation Process Transformation & Digitisation (OPTD) division was formed, with a mandate of driving and coordinating digitalisation efforts in CAG, primarily in back-office functions.
We speak to Seah Yu Hsin, Senior Manager at OPTD, whose work equips CAG colleagues, who have no programming background, to be citizen developers via low-code development platforms. This allows them to take digitalisation of work processes into their own hands, increases productivity, and fosters a culture of innovation at CAG.
Yu Hsin started his career working at Hewlett-Packard as a Solution Architect, then at two start-ups as the Engineering Lead responsible for development operations, before coming to CAG.
CJs: Hi Yu Hsin, can you share what you do at on a day-to-day basis?
Yu Hsin: My work involves working with colleagues who want to make their business processes easier, supporting them from ideation to product creation. This can either be the digitalising of existing processes or developing applications to support new processes and business requirements. 
Primarily, I support colleagues on the programming portion of their application development journey. I also run brown bag and training sessions to help colleagues better solidify their ideas and take full advantage of the existing resources and development platforms to bring their projects to fruition.
CJs: Could you share some examples of projects you have worked on that helped make an impact in CAG's digitalisation efforts?
Yu Hsin: I have supported the implementation of Robotic Process Automation (RPA) in areas like training compliance, airport pass applications, and offboarding. RPA involves the use of software to automate repetitive business processes, replacing manual work such as collating, organising, and disseminating information. It significantly reduces the amount of time spent on manual processes, often from days to minutes!
I have also supported projects that make use of low-code development platforms. Simply put, it is like coding using a 'drag-and-drop' graphical user interface, which is much more intuitive for those who have no traditional programming background. Its best advantage is the ability to quickly roll out applications to react to business needs.
CAGworks! is one of the corporate apps developed using low code. I worked closely with People Team to develop this app for Business Continuity Planning (BCP), according to government Covid-19 guidelines for the workplace. Staff can declare their temperature and Covid-19 test results, book slots to return to the office and check in via this app. By transferring the responsibility of workplace attendance and health declarations to staff, it relieves BCP managers from having to do it manually.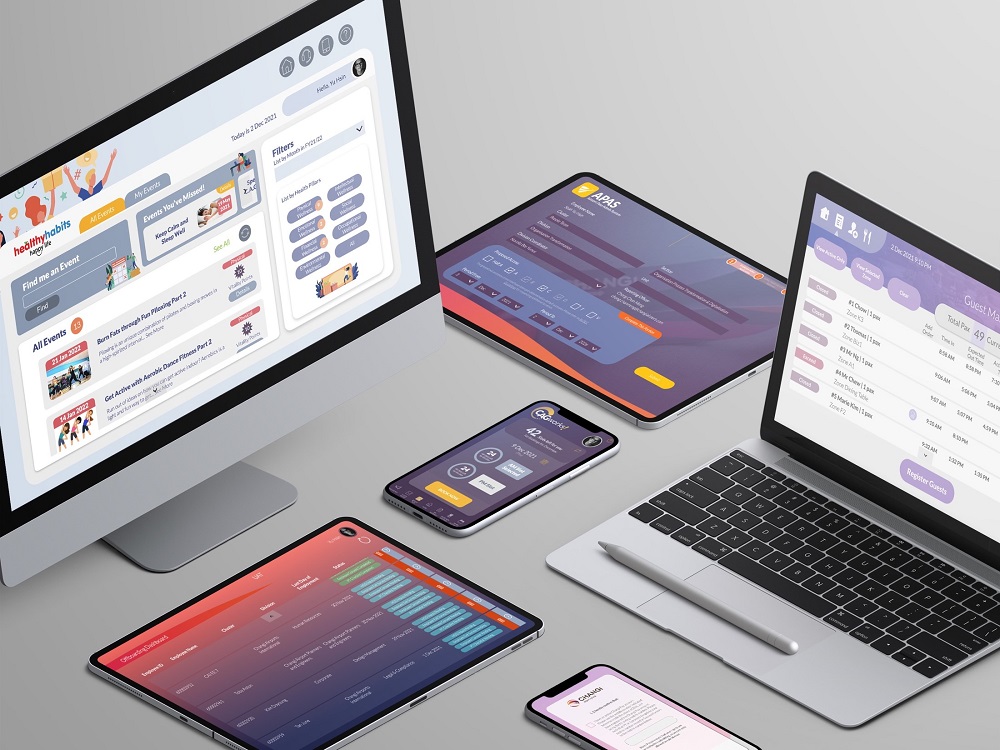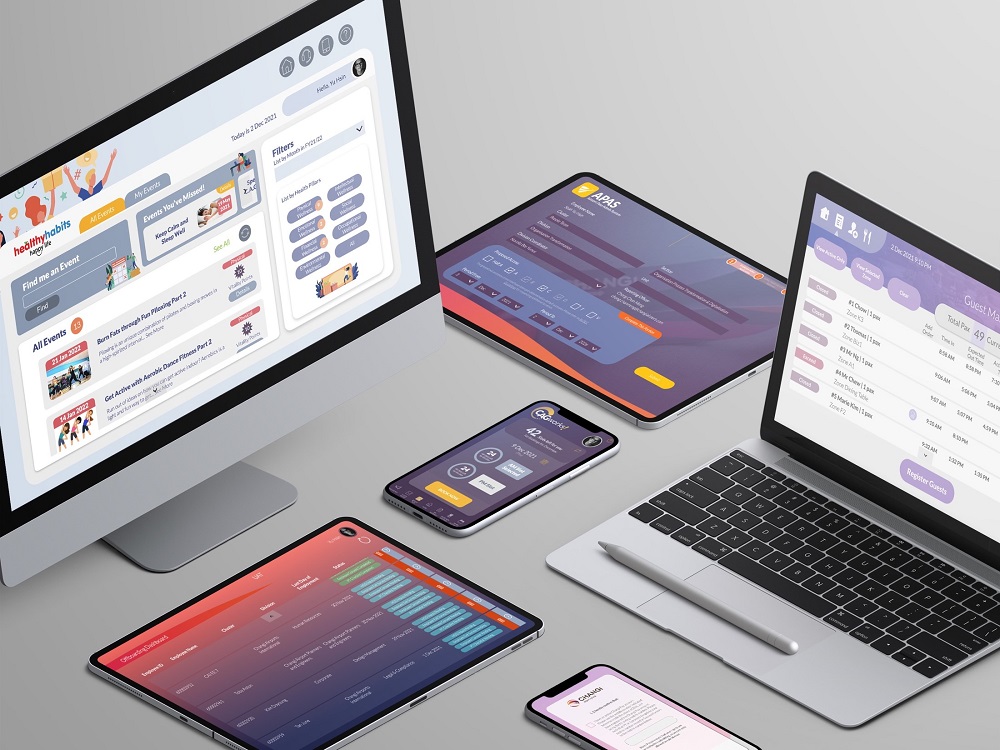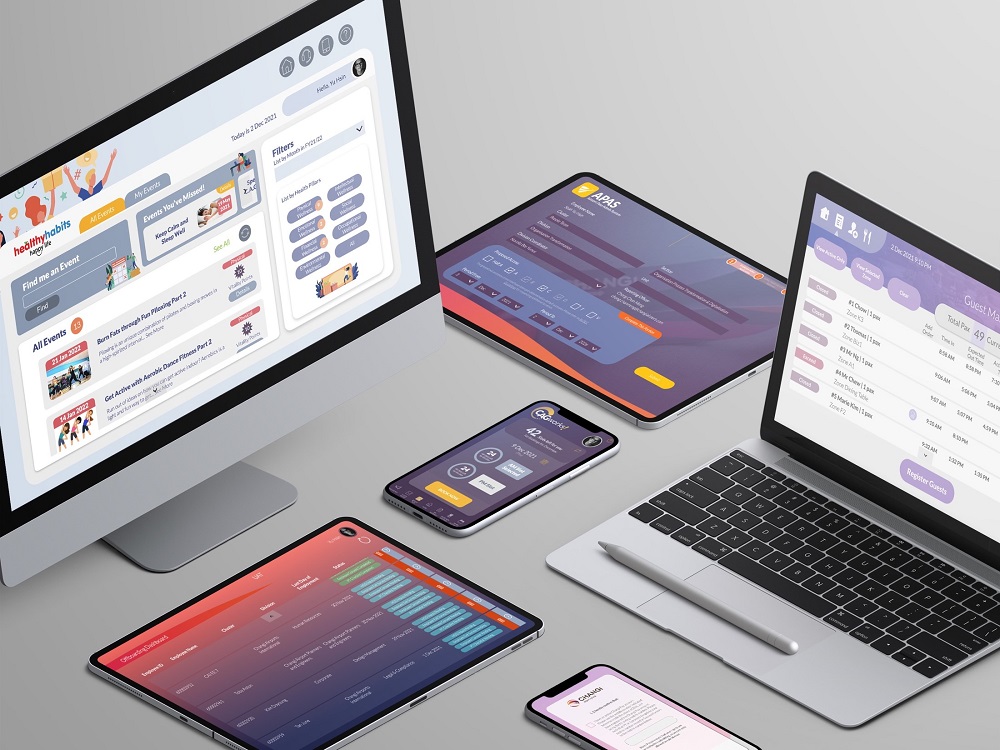 Some of the corporate apps that Yu Hsin has supported colleagues in developing, including one which helps staff sign up for health programmes and another to make the process assets and inventory disposal paperless.
CJs: What about the role at CAG attracted you? How did you see it fit with your experience? Where were there potential areas of growth in the role?
Yu Hsin: After about seven years in the start-up world (where pace can be extremely brutal!), I decided I needed a break from application development. CAG had a role for Robotic Process Automation, and as that was something new to me at the time, I decided that it was perhaps an area I would like to gain experience in. To be honest, I did not know where the role would bring me, but it was exciting as an up-and-coming area of technology. I felt that my background in being able to see the big picture in architecture and many years of application development would complement and bring value to the role in CAG.
CJs: How have your grown professionally and personally in this role?
Yu Hsin: I feel that I've grown professionally in encouraging individuals, prioritising interactions (over processes and tools), and convincing others that having a piece of working software that responds to change is a lot more important than comprehensive documentation or rigidly following a plan.

Also, I have had the opportunity to experiment and find new technologies or ways of working thanks to my bosses. I feel that this freedom to express myself has helped me enjoy my work more. For example, in looking for low-code development platforms, I discovered Power Apps and was able to experiment with it and propose it for organisation-wide adoption.
On the personal front, I have more time now as compared to the crazy hours in start-ups!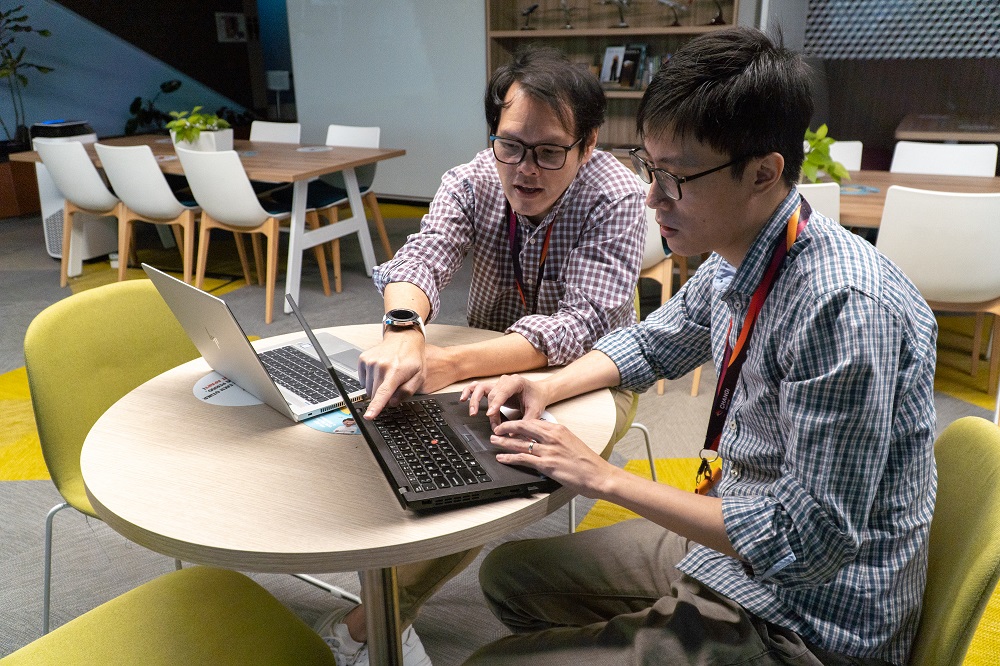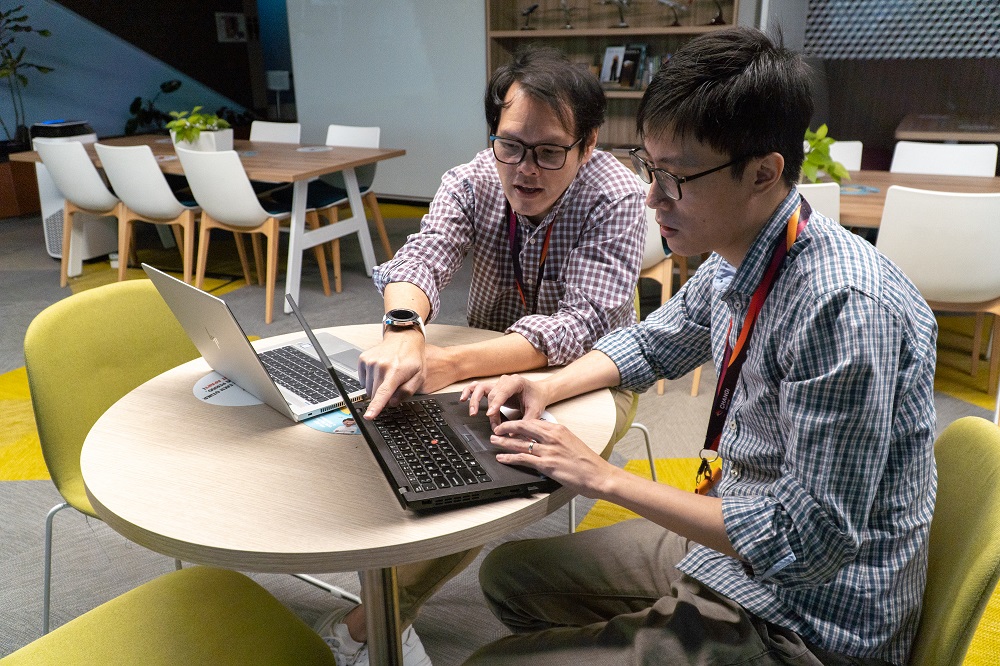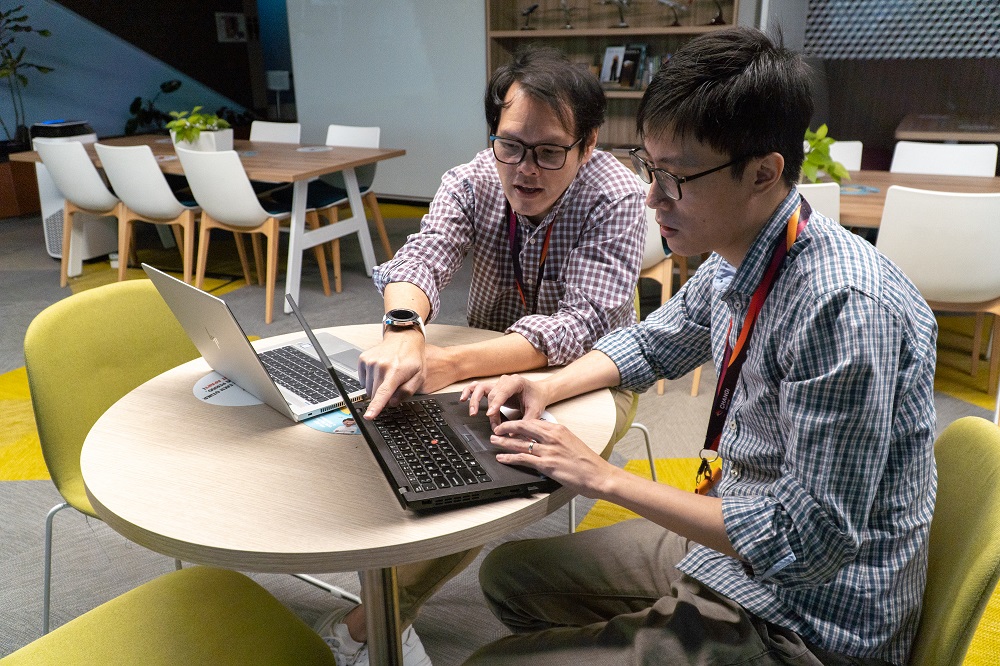 Yu Hsin's work is highly collaborative: he works closely with colleagues who want to make their business processes easier, supporting them from ideation to product creation through RPA or low-code platforms.
CJs: What advice do you have for people who want to start or grow their careers in a similar role?
Yu Hsin: I think it is good to gain a broad range of experience in the industry: be a jack of all trades, and master of some! I felt that my many years spent in an MNC and start-ups learning and implementing different technologies has given me much credibility and is especially useful when I am pushing for new ideas and solutions.

I think my biggest trait is being inquisitive and willing to spend time to learn, experiment, and try new things. Technology can get overwhelming (both in terms of being repetitive and its pace of change) and having the opportunities to learn and move on to different realms of technologies can help with a more sustainable career.