Rising above adversity - CAG's fight against Covid-19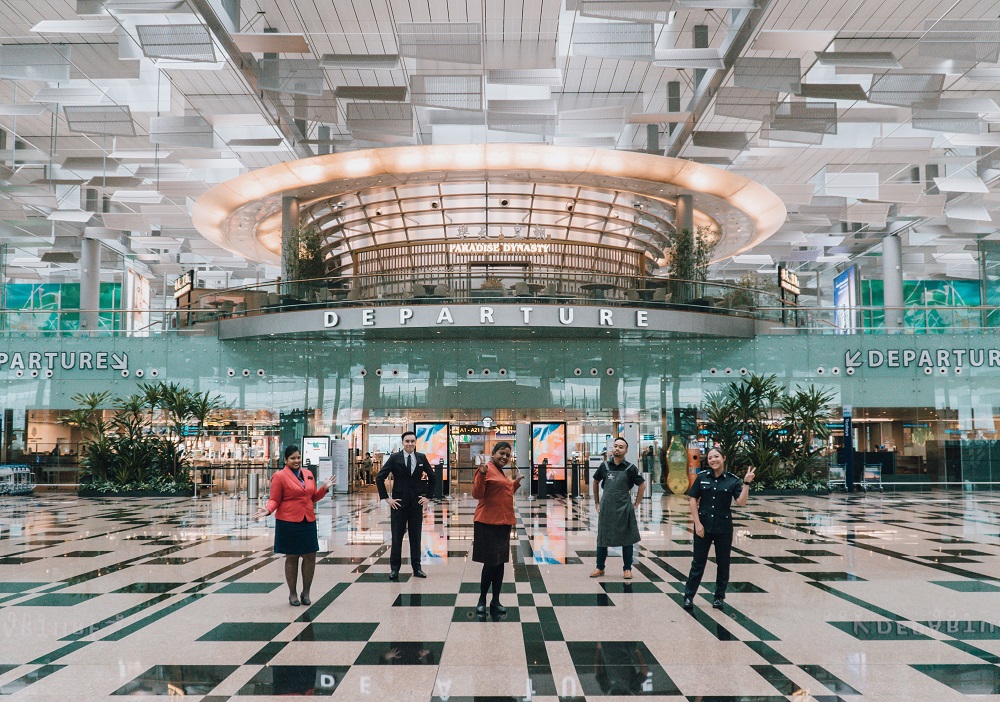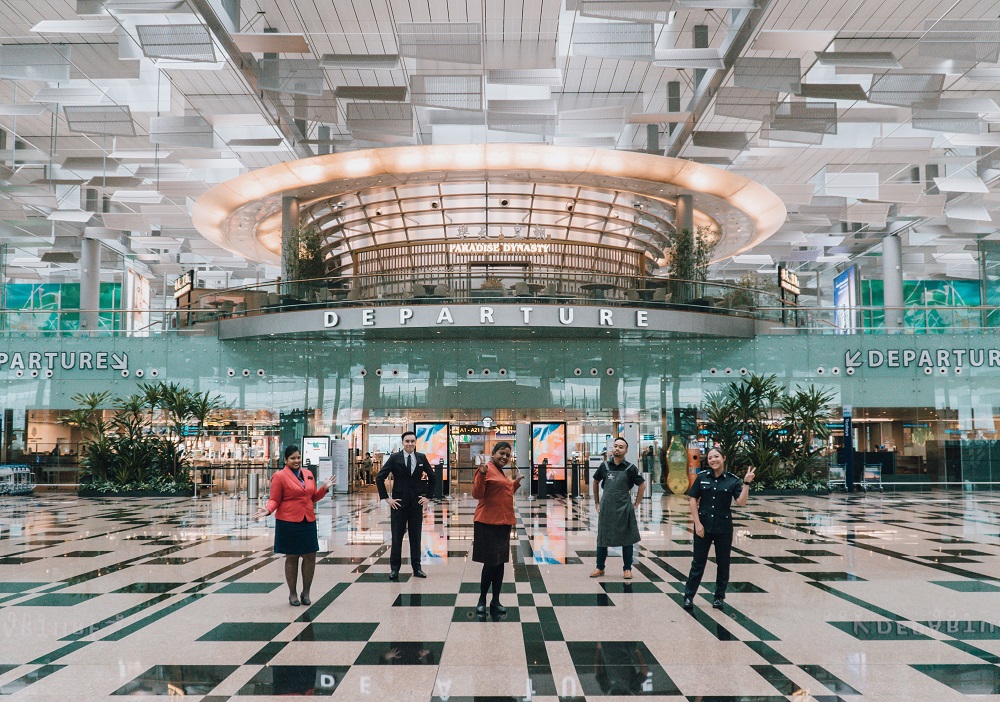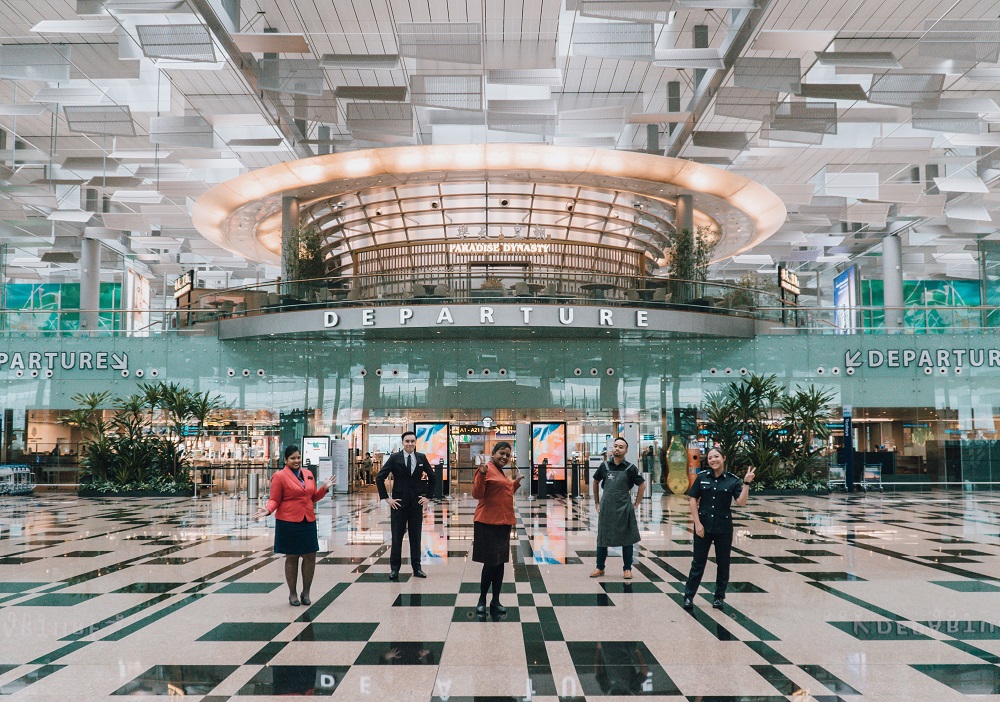 The world's fight against Covid-19 is far from over, but Singapore has come a long way since the pandemic hit our shores more than two years ago. 
From the mid-2020s, when the airport saw its airside parked full of grounded planes, to late-2022, where passenger and flight movements recovered steadily and Changi returned to four terminal operations, the airport has weathered a long-drawn battle against Covid-19. Throughout this journey, the airport community braved challenges together and continued to keep the ONE Changi spirit flying high, up to this day. 
In recognition of our contribution in the fight against Covid-19, Changi Airport Group (CAG) was honoured to be awarded The President's Certificate of Commendation (COVID-19). This award is part of Singapore's national effort to recognise organisations from both the private and public sectors, that went above and beyond what was expected of them in contributing expertise and resources. In addition, CAG, together with a number of airport partners also received commendation for the teams' efforts to help evacuate and repatriate Singaporeans and Foreign Nationals during the pandemic.
Besides organisations, individuals who contributed valuable public service for the good of the people of Singapore amid the pandemic were also commended. For his contribution, Lee Seow Hiang, CEO of CAG was awarded with The Public Service Star (COVID-19).  
Mr Lee shared, "As an airport, our role was to connect lives. This sense of purpose and mission runs deep in Changi, and even more so when we were facing the Covid-19 virus head on. 
I would like to dedicate this award to our ONE Changi community of airport partners, as they played a crucial role in facilitating evacuation and repatriation flights, working with multiple agencies and organisations to receive returning Singaporeans and to help other nationalities find their way home. Significant efforts were put in to ensure that all visitors and staff at the airport were kept safe, by setting up precautionary measures and enhancing our cleaning and safe distancing regime. Changi's cargo hub also ensured that vital personal protective equipment, medical supplies and Covid-19 vaccines reached Singapore and the region.
I want to thank our airport partners, and most of all our airport workers for their unwavering support, perseverance, and dedication to serve our passengers and keep Singapore's connection to the world open throughout the fight against Covid-19."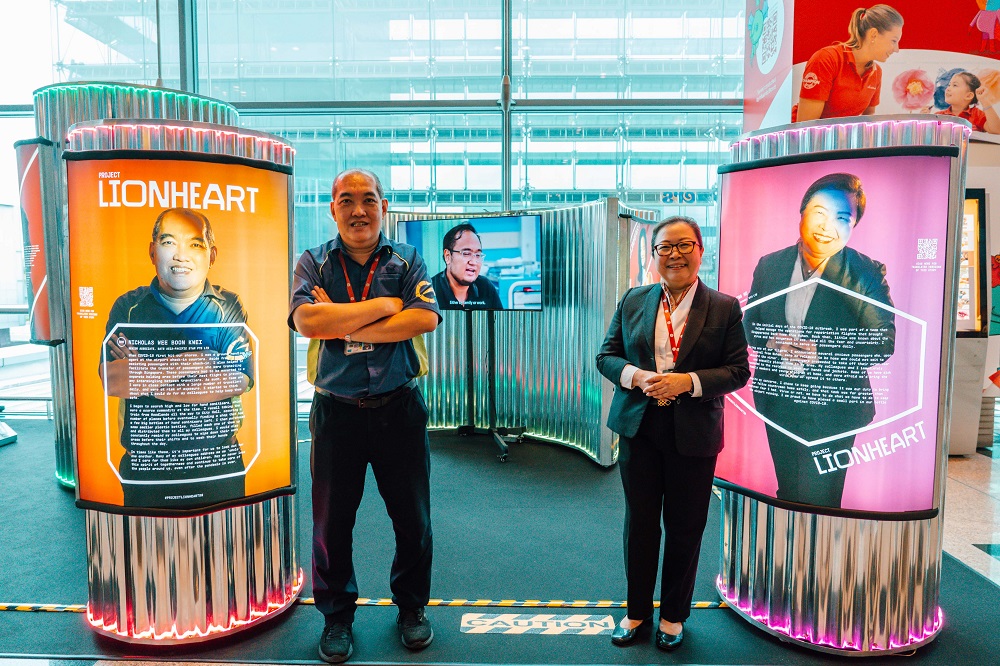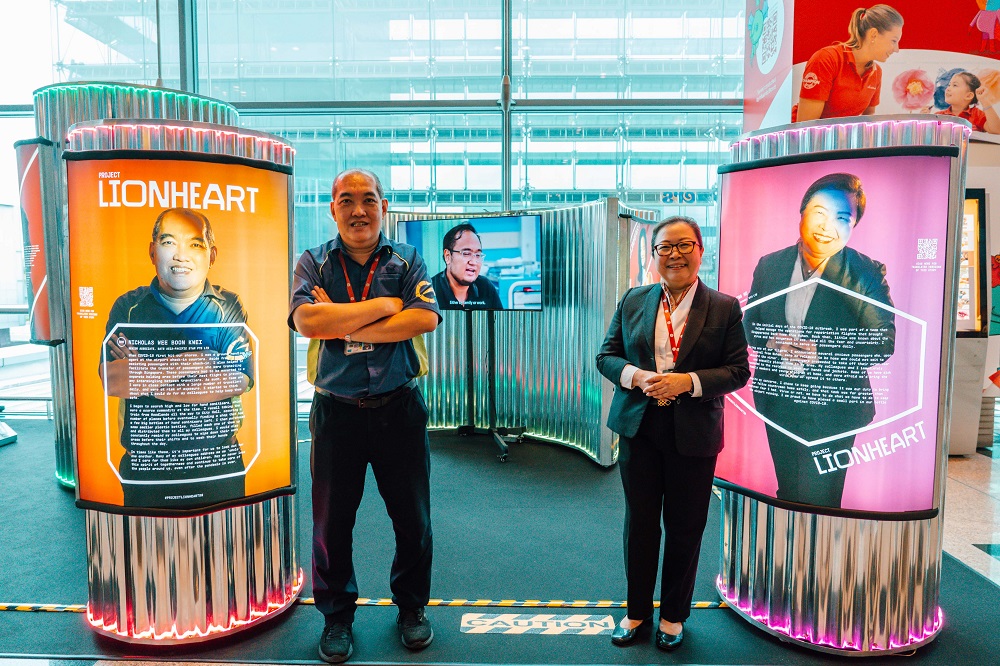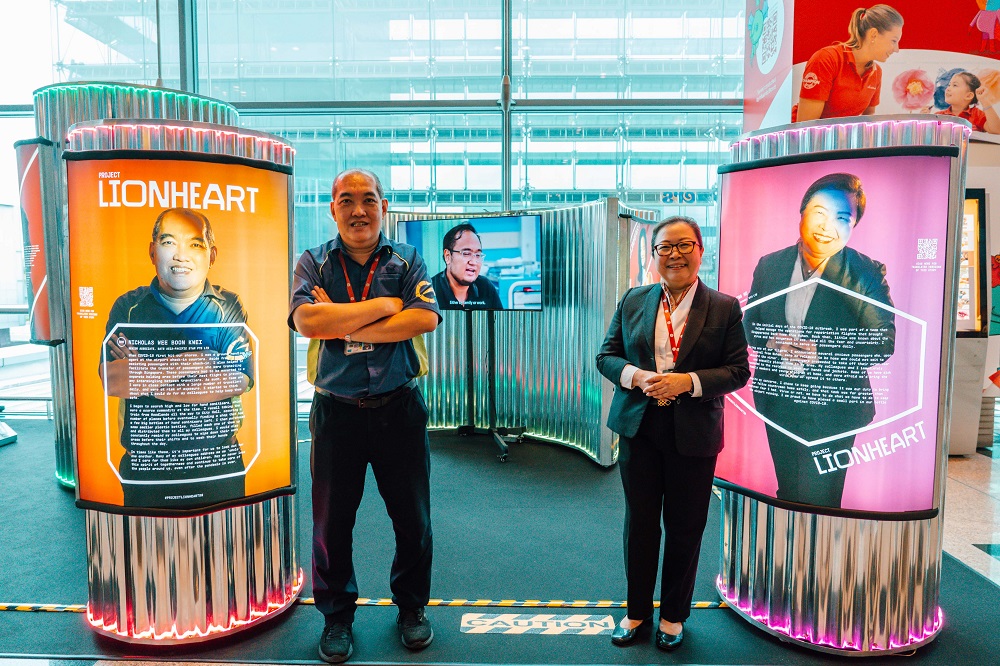 Airport workers Nicholas (left) and Lena (right) posing with their posters at the Project Lionheart exhibit at Changi Airport Terminal 3. 
In another nation-wide effort to advocate inspiring individuals, whose endeavours in the thick of the pandemic have brought about positive impact is Project Lionheart. Commissioned by the Ministry of Culture, Community and Youth, the campaign spotlighted a total of 66 profiles from across Singapore, including five from across the airport community. Among them are Lena Ho, Duty Manager at SATS, Nicholas Wee, Senior Associate at Asia-Pacific Star, Nurlina Binte Abdul Rahman, Operations Manager at Sergent Services, Ng Kak Ling, Senior Manager, Airside Concessions, CAG and Lynn Tan, Assistant Manager, Facilities Management, CAG. Their profiles were displayed at a roving pop-up exhibition across the island, with Changi Airport being the final stop from 29 December 2022 to 12 January 2023. 
As Singapore continues to soldier on in the fight against Covid-19, Changi Airport's vision to connect lives will continue to guide our actions and our way forward.