NorthLight students get job attachments at Swensen's
Swensen's & Changi Foundation gives back to society, together.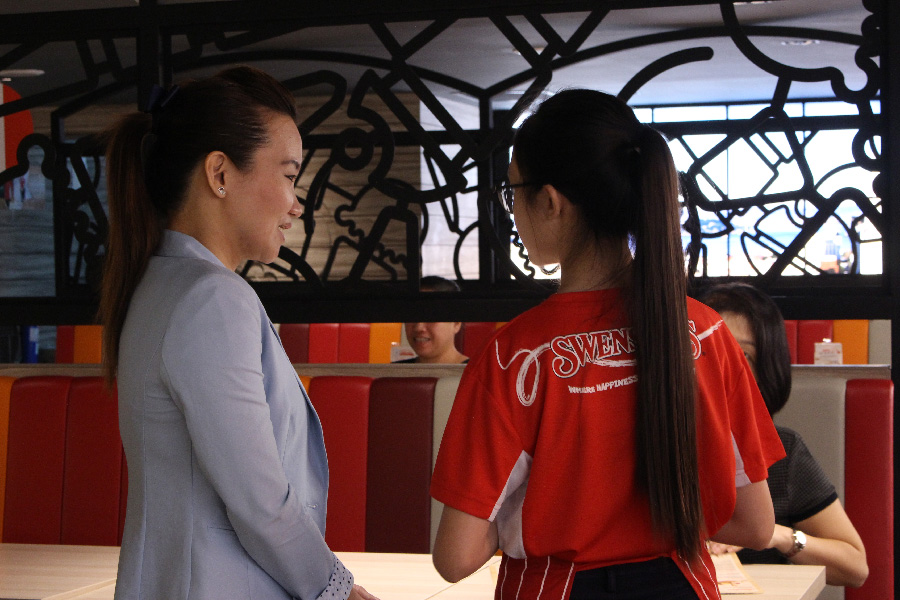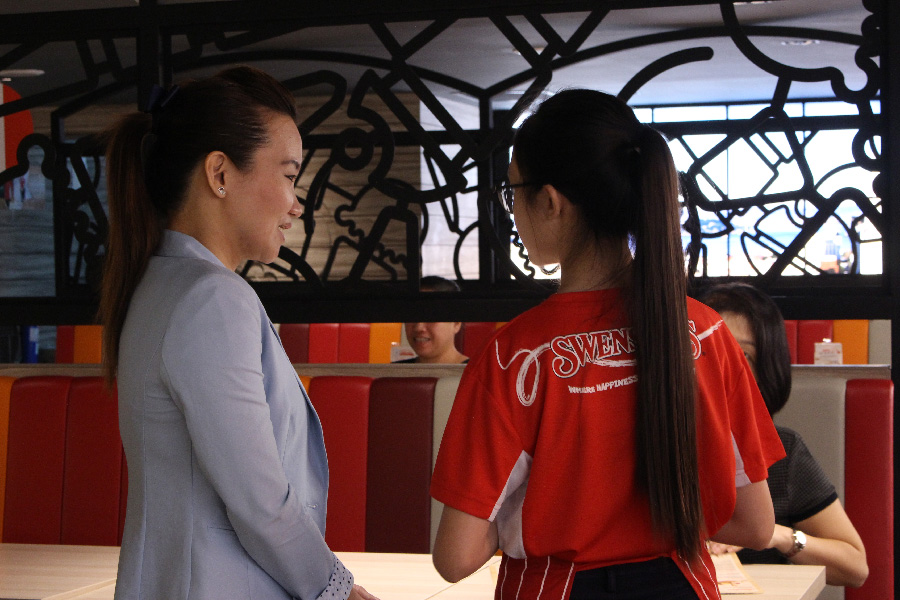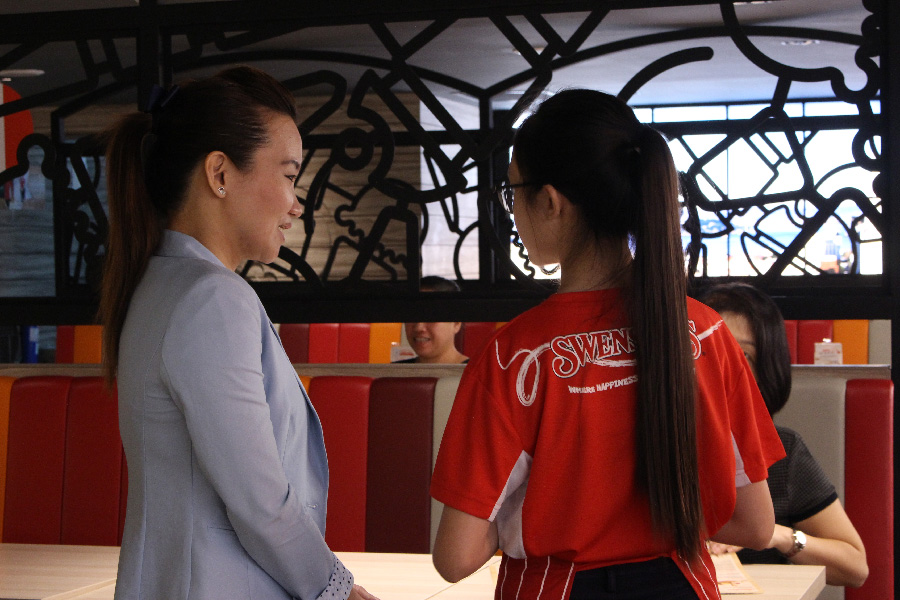 Swensen's is one of the oldest brands at Changi Airport. Having started operations in T1 since 1981, Swensen's has continued to bring people together at the airport for hearty meals and warm memories. Because it prides itself as a popular casual dining choice for the family for all occasions, it is little wonder that Swensen's immediately volunteered to partner Changi Foundation, the philanthropic arm of Changi Airport Group (CAG), when it launched a job attachment programme for NorthLight students in 2014. It was a natural extension of the food chain's philosophy of giving back to the society. 
Participating for a second time, Swensen's had so far hosted some 10 students on this programme, specially put together for NorthLight students who will be graduating from their four-year course and joining the workforce soon. NorthLight School is the main beneficiary of Changi Foundation under its corporate social responsibility (CSR) programme. The Foundation worked with 14 airport partners to provide the students with job readiness skills and real-world experience by exposing them to various jobs available in Changi Airport. These include F&B, retail, cargo logistics, security and even engineering. More than 130 NorthLight students have benefitted from this programme so far. 
For the five-day job attachment this year held from 3 to 7 October, the six students attached to Swensen's were mentored by Lai Ing Eer and her team of branch managers.
Ing Eer, who is now an Area Manager with the family restaurant, joined Swensen's when she started working at the age of 18. Having worked her way up the corporate ladder, she believes in giving back to society by coaching young adults who are starting out in the workforce. The mother-of-two personally guided the Northlight students during the whole attachment programme. She said, "You could see that on the very first day, the students were unsure of themselves, and were uneasy about carrying out tasks which require interaction with other staff in the restaurant."
"So I introduced them to how a restaurant is run, step-by-step. On the first day, I did an orientation with them – who are in charge of which parts in the restaurant, where things are placed, what functions different machines serve, etc."
"On the third day, the students were trained on how to take orders and process them, and how to do proper waitering. By the fourth day, all of them were clamouring to take on more roles. They were excited, motivated and confident – about themselves, about being able to contribute. With encouragement and training, I could see the students 'blossoming' day by day," she added enthusiastically. 
Ivy Choo, Senior Manager overseeing Changi Foundation at CAG agreed, "The job attachment programme provides a glimpse of working life to the students. We have found that the mentors are very positive role models, not only sharing their experience and skills with the youth, but also their life lessons.
When asked if they would be keen to return to work at Swensen's after they graduate, all six students exploded with a resounding "Yes!".