Changi Airport Group is Singapore's Most Attractive Employer: Randstad
Career Progression and interesting job content among top reasons it stood out
Changi Airport Group (CAG) was recently recognised as Singapore's Most Attractive Employer by Randstad, a global leader in the HR services industry, for the second time. The annual award ceremony singles out the country's most attractive employers, measuring 75 of the largest companies by workforce size. This year, CAG beat other top favourites such as Singapore Airlines and Exxonmobil to clinch the prestigious prize.
"We are immensely humbled to receive this top people development award. A huge part of what makes CAG what it is lies in our people, and we make it a priority to treat employees with the same level of care and passion as we would the hundreds of thousands of travellers who pass through Changi Airport daily," said Ms Justina Tan, CAG's Managing Director, People.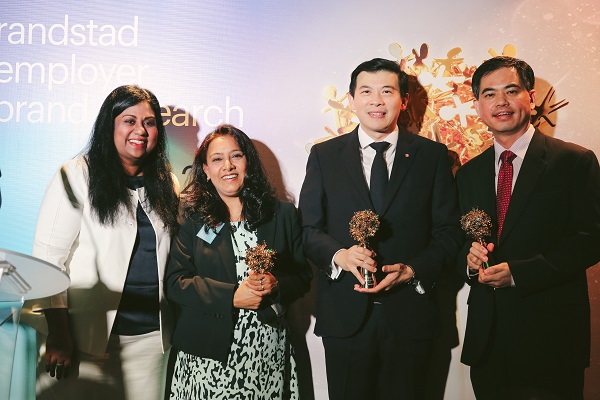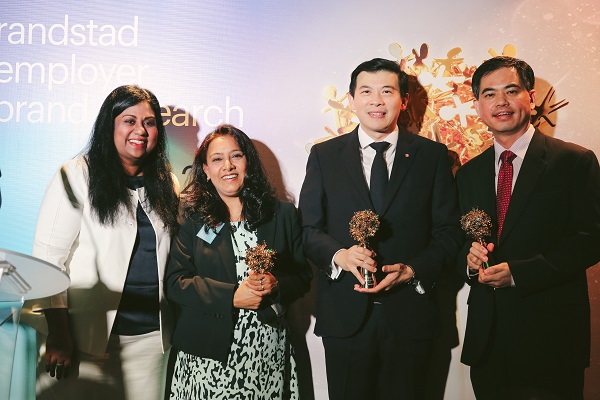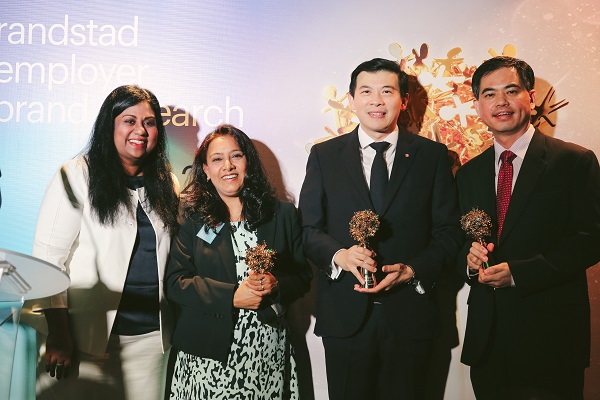 Nurturing Changi's Talent Pool
Work should never be boring and at Changi Airport, there is never a dull moment. The benefit of working in such a large and dynamic environment is that CAG employees are able to specialise and pick up a range of unique skills and aviation industry knowledge that will ultimately give them an edge in their careers in the long run.
To facilitate this, CAG introduced different career development initiatives including the More Opportunities, Valuable Experiences (M.O.V.E) programme, a job rotation initiative that empowers employees to expand their skillsets by trying other roles within the organisation.
The flagship learning and development programme, the Learning Festival, is also held annually. The week-long event is packed with workshops and talks by high-profile speakers from different industries who share their wealth of experience and insights with staff.
Work-life Integration
Changi Airport is a mini metropolis in itself with close to 200,000 passengers passing through its terminals at all hours of the day. As such, work-life balance is different for each individual. In response, the airport has adopted a 'work-life integration' approach so that employees' welfare is never neglected.  
Introducing Terminal 'H', short for 'Heartware' - a core CAG initiative where time and resources are invested in staff to motivate them for their hard work and make them feel a part of the CAG community. The annual Core Values Awards within the initiative recognises staff who have put in the extra mile in their work and in supporting their colleagues, with the 'heroes' commended through peer nominations.  To take care of staff wellbeing, on-site medical facilities are available for regular health check-ups. Health workshops are also regularly held to raise their awareness of common illnesses and how to keep them at bay.
The office itself was recently redesigned to create a 'Home Away from Home' feeling with a well-stocked pantry, abundant greenery and natural daylight. Staff enjoy with a cosy and comfortable workplace where they are proud to call a second home. Employees can also unwind after a day's work at one of Changi Airport's many recreational facilities including a karaoke room, gym and badminton court.
In addition, the In.Touch mobile app was introduced exclusively to CAG staff for them to share and discuss news and ideas with one another.  Designed like an internal Facebook platform, it promotes an interactive and open organisational culture between divisions, as well as across the different staff levels. Employees are also able to hear directly from CAG's senior management who are encouraged to post news about the organisation or their views of topics of interest on the app.  Equally popular are shout-outs of staff discounts curated by CAG's Commercial Division from the retail and F&B outlets operating at Changi Airport.
A One-Of-A-Kind Workplace
One of the most essential aspects of employee engagement and happiness is that the job content itself is engaging and interesting, especially for people truly passionate about aviation. Employees are provided with plenty of learning opportunities and room for growth in their jobs, and the excitement of working in the World's Best Airport is an added plus.
Ms Neo Wei Shan, a Manager in the Air Hub Cluster, shared about what is important to her. "The culture at CAG is a young and vibrant one.  CAG is a 9-year old company, so our culture is still shaping up. To me, the most important aspect that the CAG management is cultivating is one of listening to the employees."
To Mr Calvin Kuah, an Assistant Manager for Development Operations, what he loves about his job is the ability to touch lives.  "Kinetic Rain in Terminal 1 has a therapeutic effect. One feedback that we got from a Japanese passenger is that (watching Kinetic Rain) relieved his insomnia.  He had sat down and stared at Kinetic Rain. It relaxed him and he was able to sleep at night after that." 
Check out the video below to hear from some of our staff and what they like about working at CAG.