Meet the guardians of Changi Airport who are always ready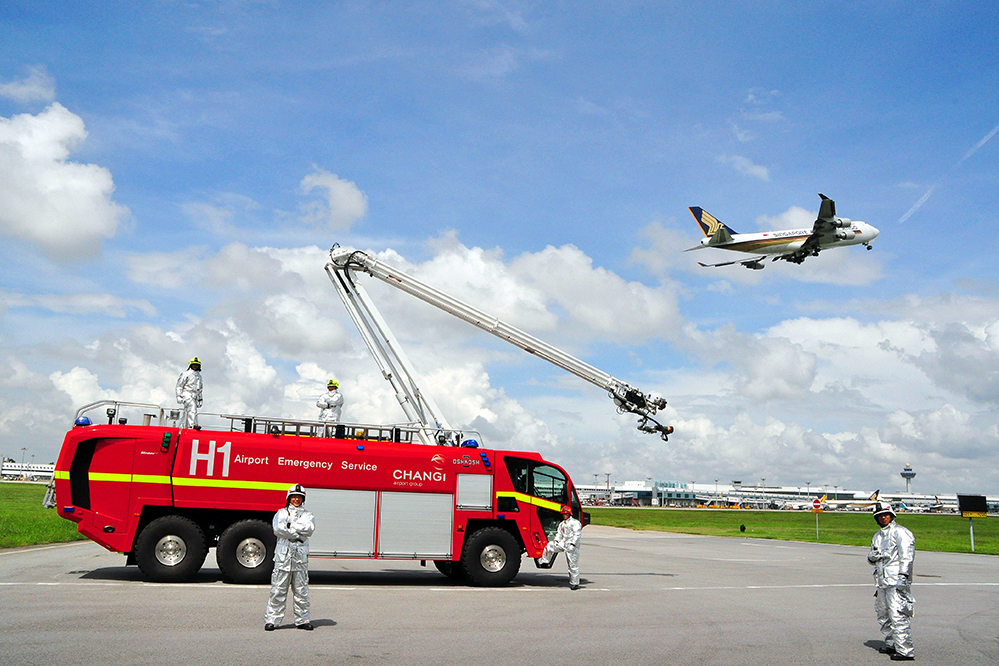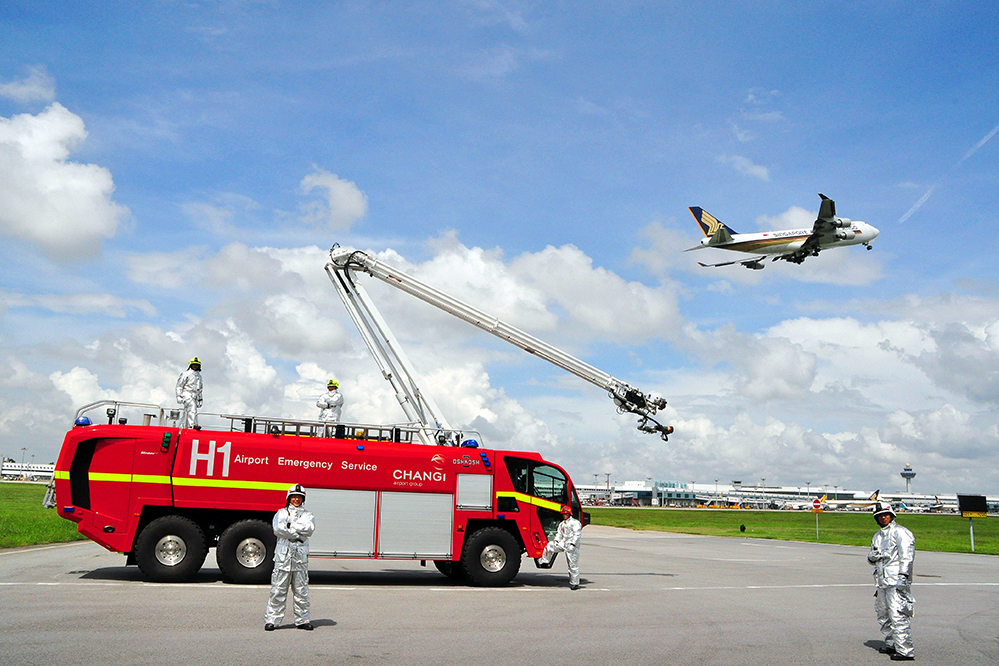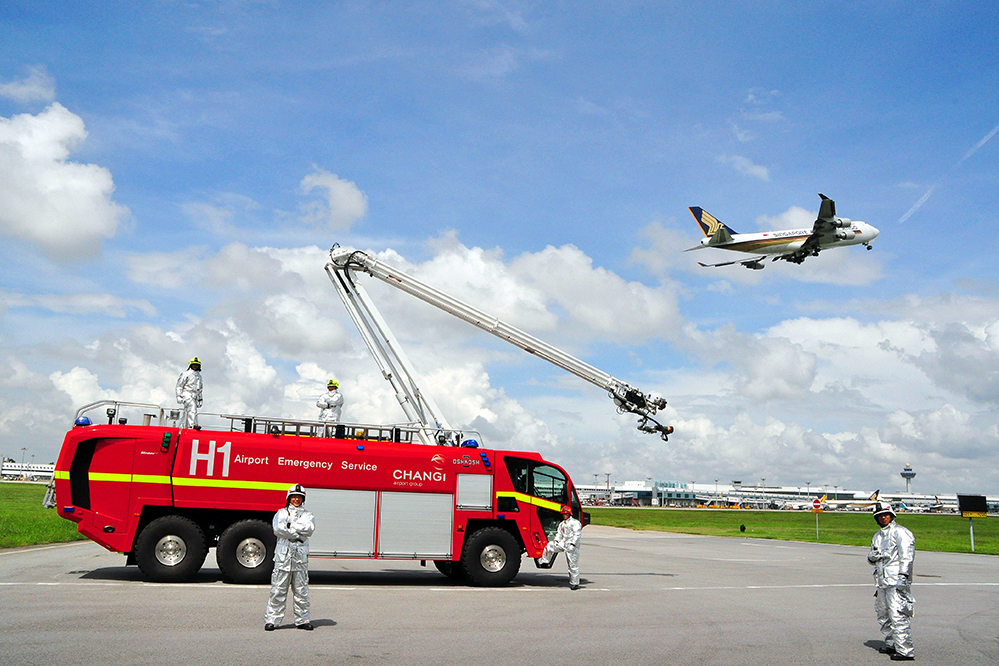 Changi Airport has never had so few flights in its 40-year history. But every flight that departs or arrives in Changi represents a connection between Singapore and the rest of the world. For travellers, this means reconnecting families with loved ones separated by closed borders because of Covid-19. Despite the low number of flights, Changi's responsibility is to make sure every flight is handled safely. Changi Journeys finds out from the Airport Emergency Service how they handle this critical mission and what keeps Changi's firefighters motivated.
Air travel remains one of the fastest ways to get from one country to another. For some, the feeling of flying continues to be one of the most looked forward to experiences, whether it is flying for work or holiday. Away from top inflight service and comfort on an aircraft, a team at Changi Airport remains on guard 24/7.
Changi's Airport Emergency Service (AES) is motivated by their mission to protect and save lives, minimise property damage, and facilitate the quick return of the Changi aerodrome to normal operations. On the chest of each firefighter's uniform is the AES badge with three words – Speed, Skill, Safety. Officers in AES know that they are the team to be counted on to make a difference when the unexpected happens.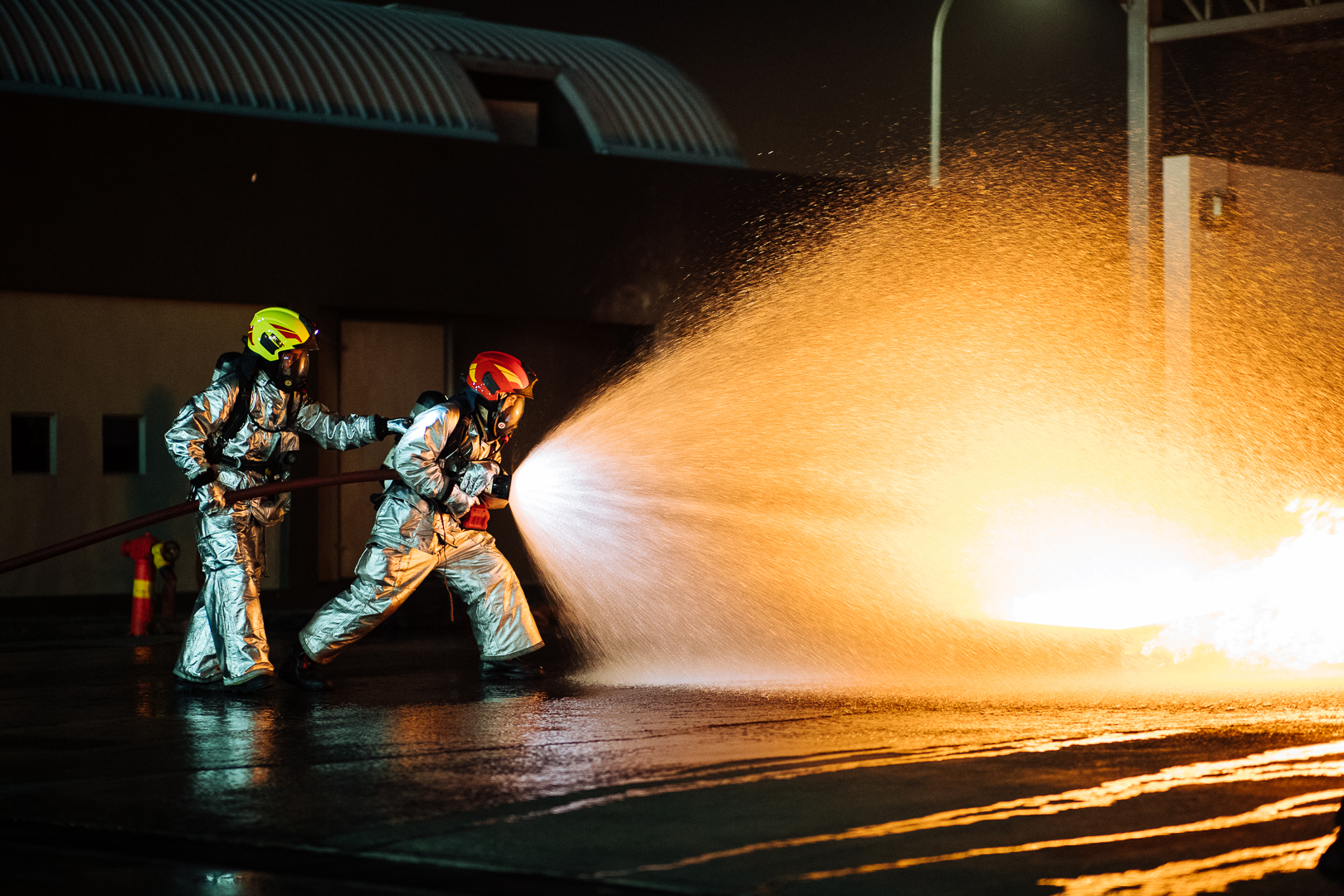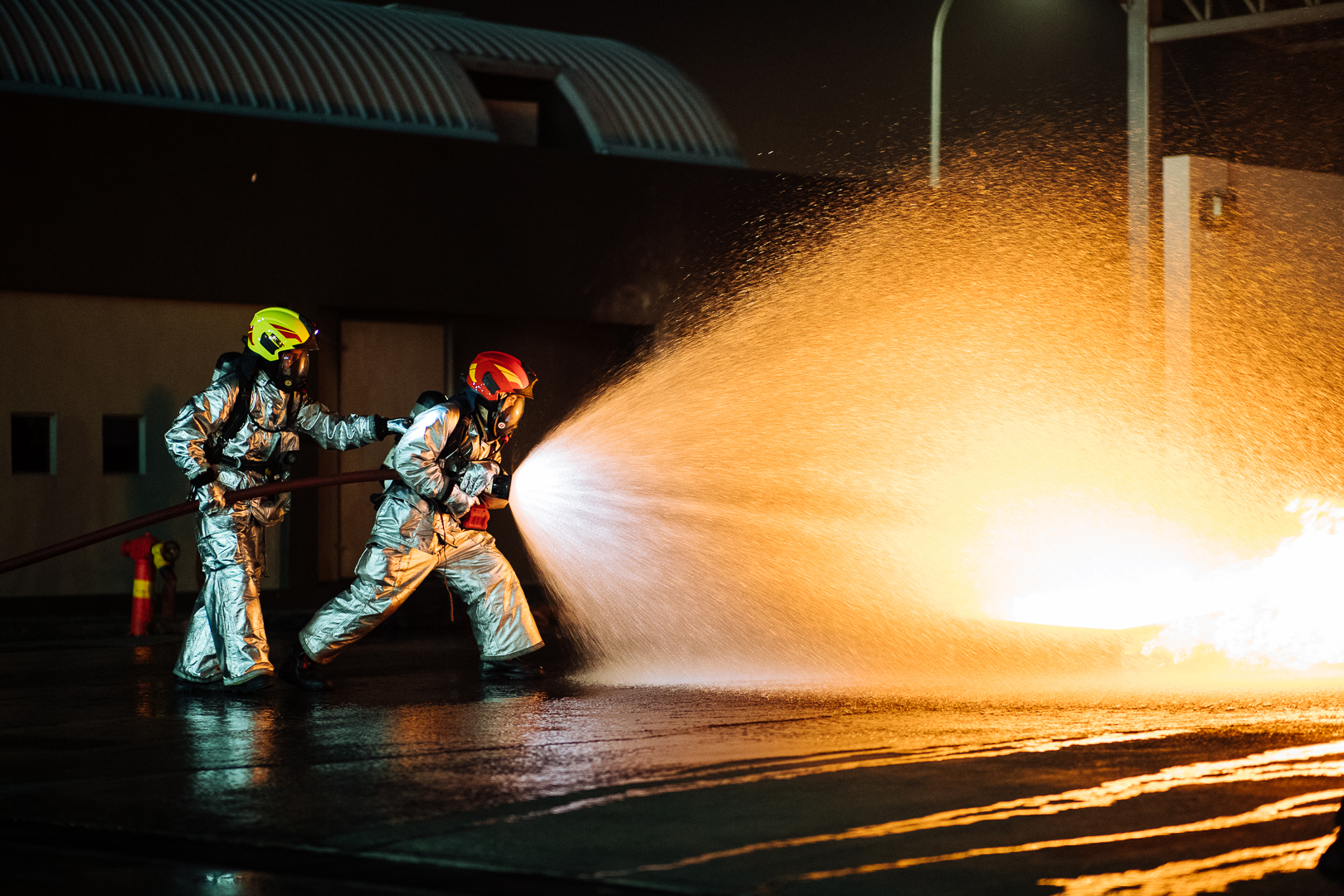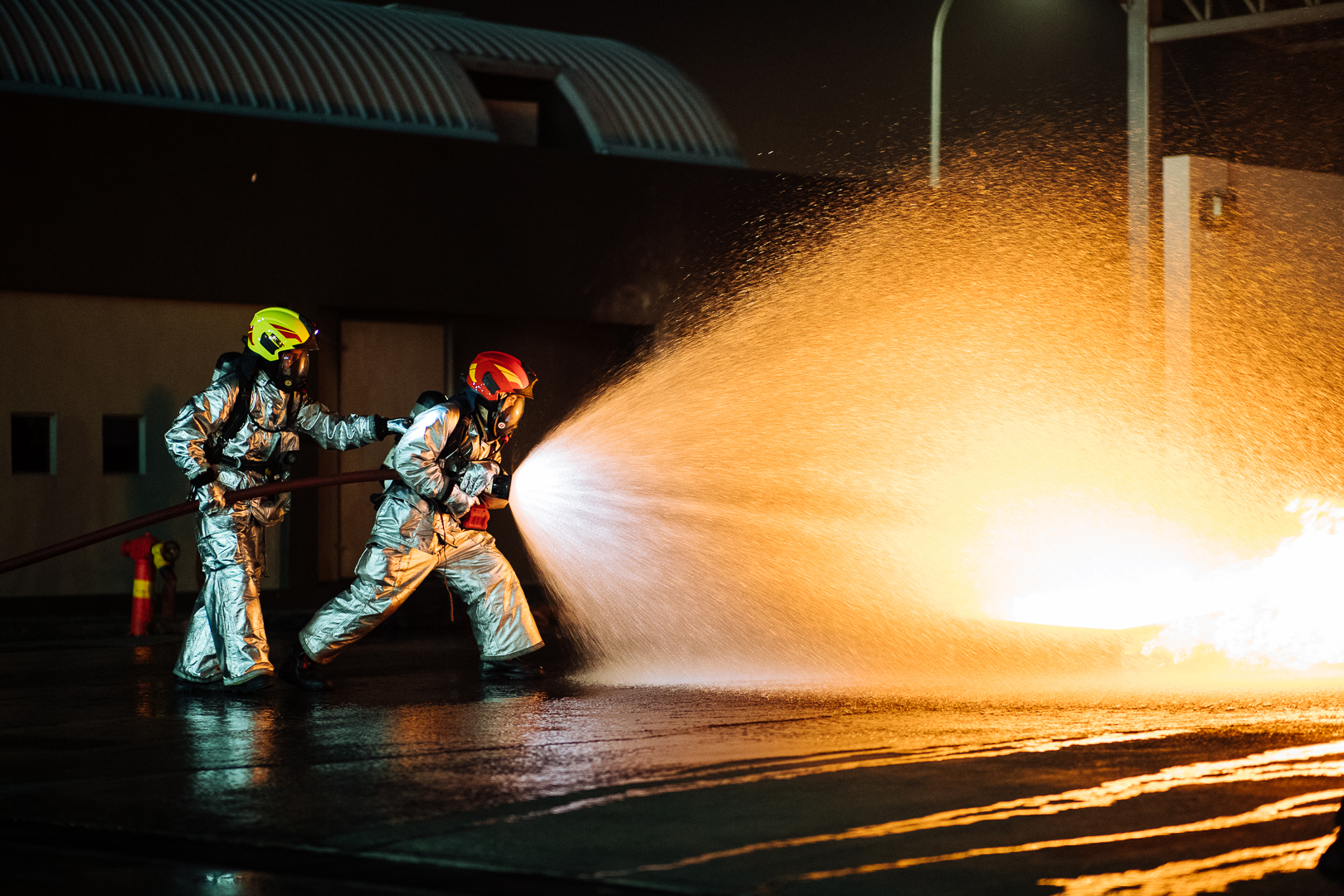 AES officers putting out a fire during a night-time exercise
But what makes an ordinary person step forward to take on the challenge and responsibility of this critical mission? AES officers will be quick to say it is the AES SPIRIT – Safety, People-centric, Integrity, Resilience, Innovation and Teamwork. Be it a new AES firefighter or a veteran of the service, each is motivated and driven by these values.
But each mission brings its own unique risks. While all fire-fighting services aim to save lives and protect property, the key difference in being an AES firefighter is the speed which each officer must respond to an aircraft emergency and the intensity of facing a burning aircraft incident. Many may not know that it only takes between 60 and 90 seconds before fire can burn through an aircraft fuselage.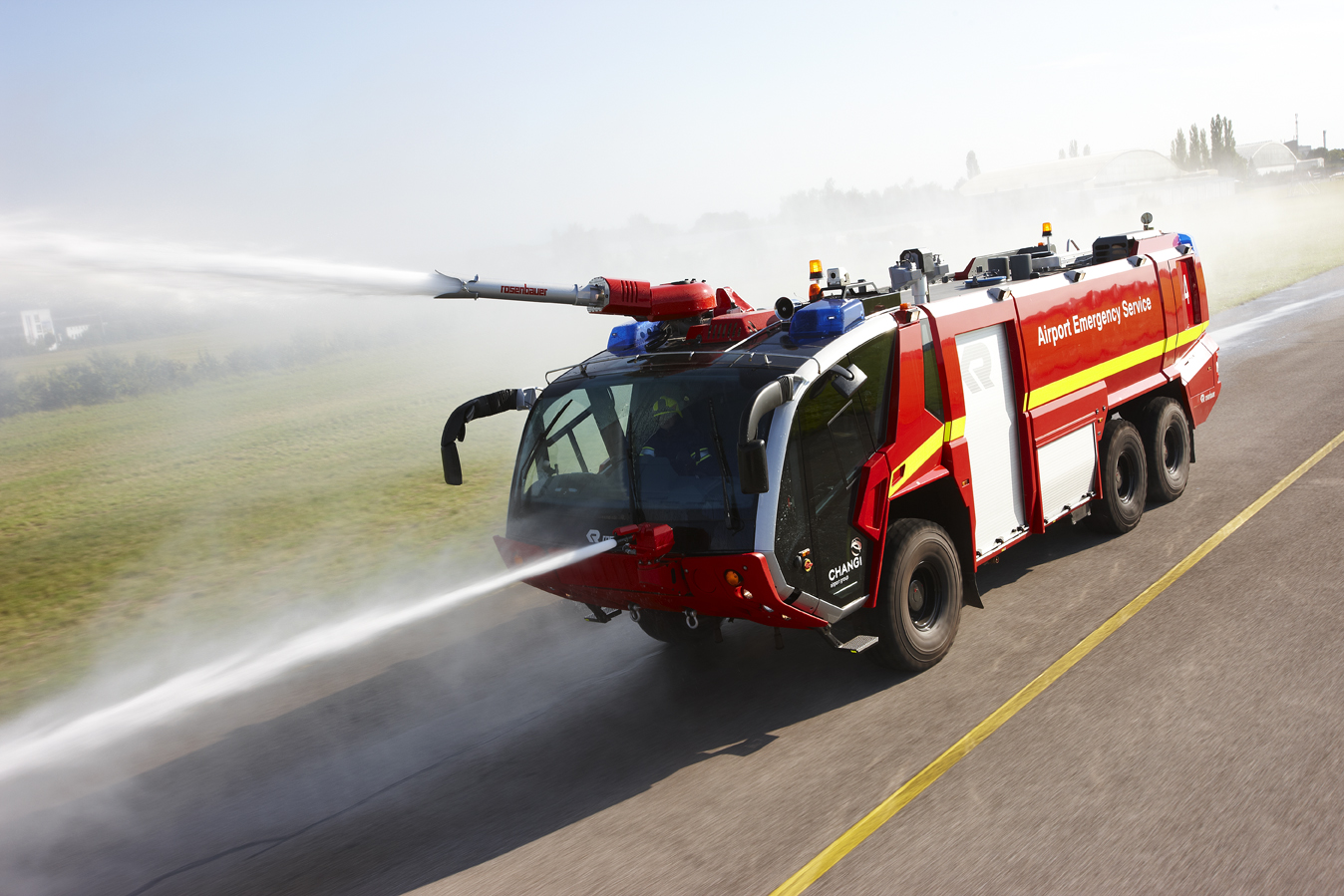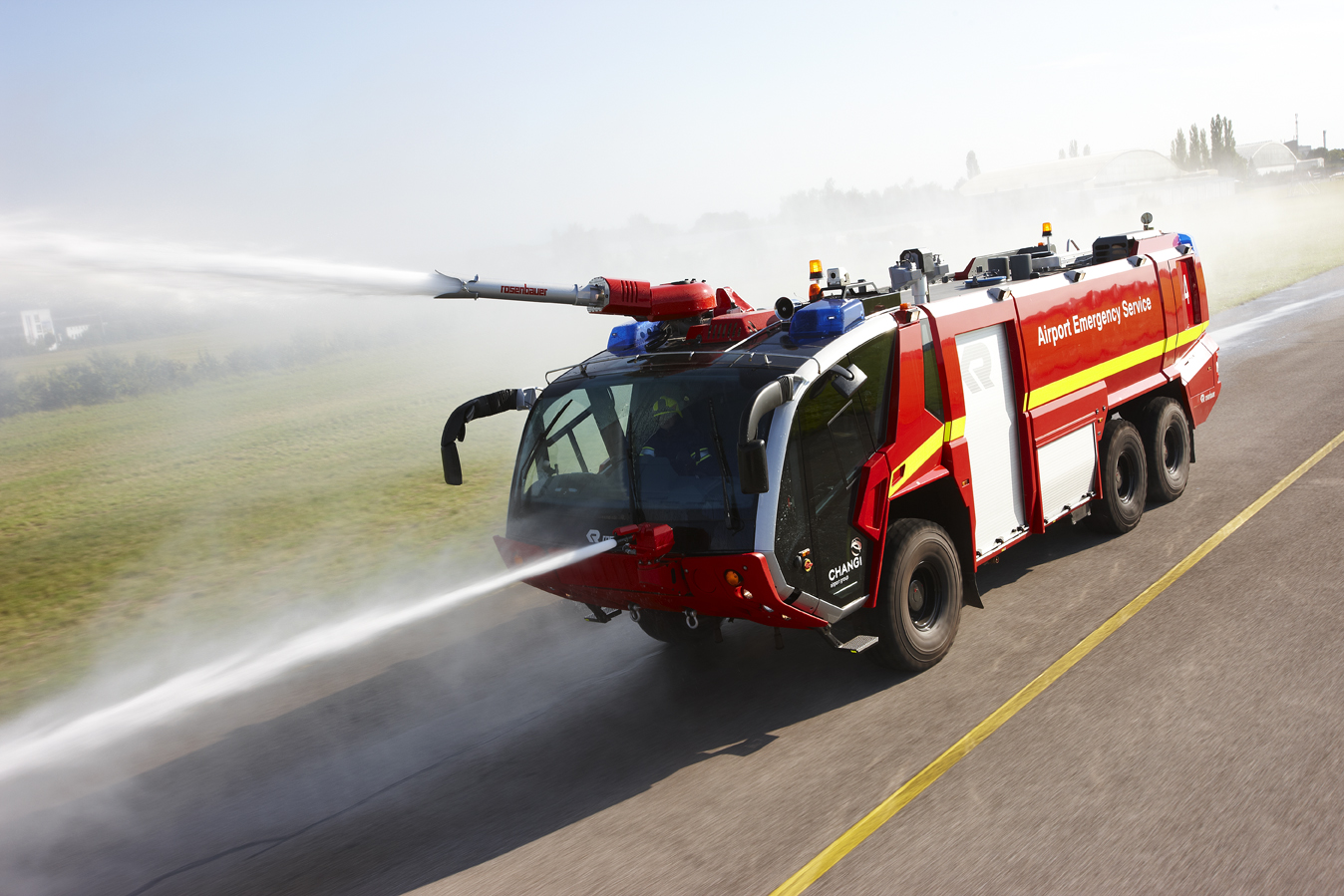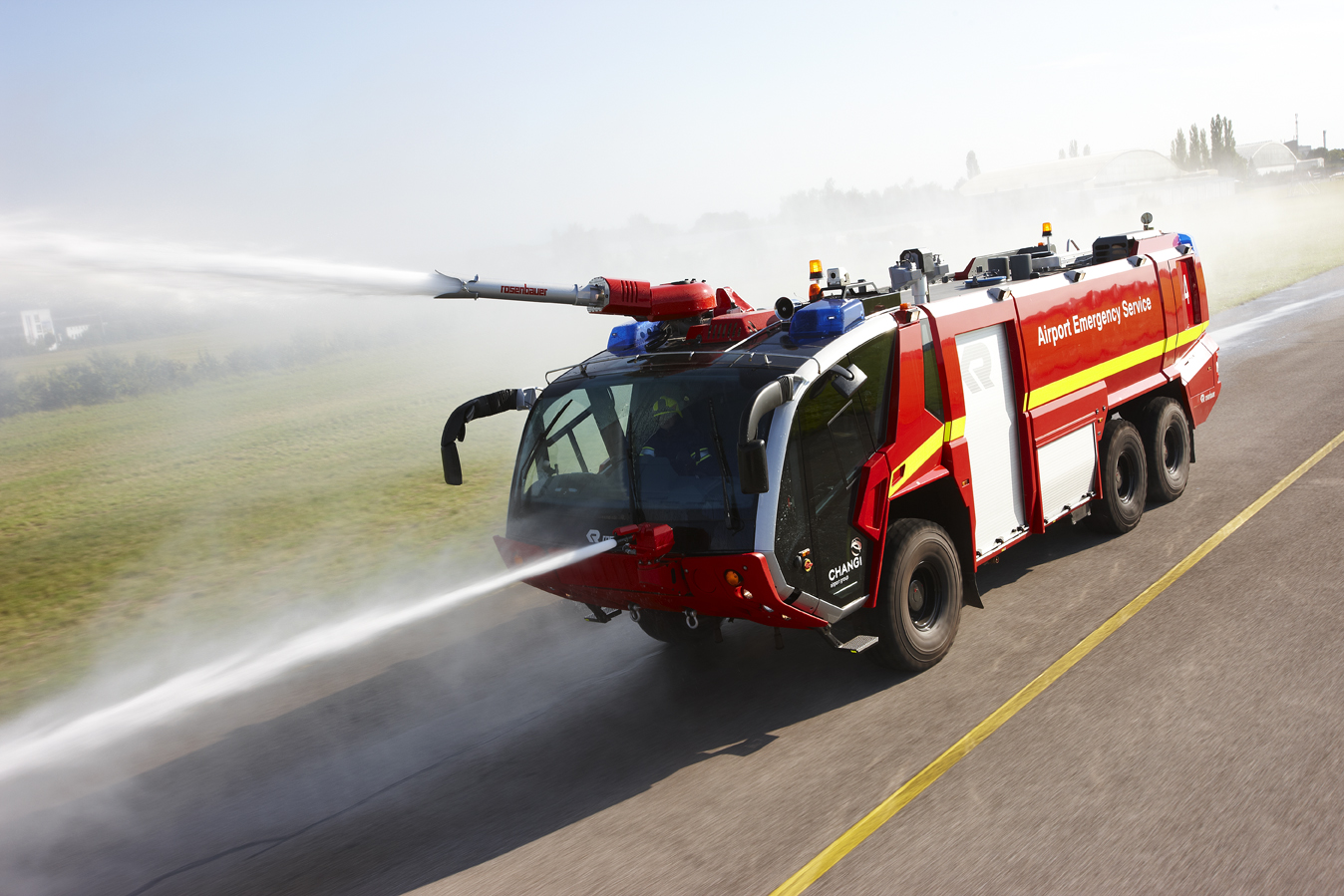 A foam tender in action
AES fire-fighting vehicles are also different, with each being able to carry about 12,000 litres of water – that's almost the same volume as filling up over 200 cars. The reason why AES needs to carry this huge amount of water is because aircraft rescue and fire-fighting vehicles do not have the time to locate a hydrant during the initial moments of an aircraft incident and must rely on what they carry in their water tanks. The training needed to operate in such an environment is tough as Changi Journeys readers can read in an earlier story "A day in the boots of a Changi Airport firefighter."
But there are plenty of highlights of being part of the AES team in Changi Airport. There are the strong bonds of friendship and family that develop out of the time spent doing drills, fighting fires and operating fire engines. Meet any AES officer and this comradery shines through every time. Once a person joins Changi Airport's AES team, there are opportunities for further training, development, leadership and mentoring responsibilities as AES firefighters continue to make a difference to the safety of Changi's passengers. 
Working well as a team is a key factor for AES' success
To cap it off, Changi Airport's fire stations are definitely not just regular workplaces. The fire station probably has one of the best views in the airport – think of magnificent views of aircraft take-offs and landings, glorious sunrises and spectacular sunsets. The fire station is also where many AES firefighters call their 'second home', just like a family where they they look out for each other, ready for the day when they are called on with speed, skill and for the safety of Changi's passengers.
Awesome airside view from fire station 1