Ever wondered who checks on the quality of your inflight meals?
When an aircraft gets turned around for their next flight, part of the preparations include loading the plane with inflight meals, to ensure that passengers are well fed during the journey. Did you know that a range of stringent quality checks are done on inflight food, before it reaches passengers onboard the plane?
Operating out of a state-of-the-art 23,000 m2 ramp-side facility (the size of more than three football fields) for the past four decades, dnata Singapore, one of the two ground handlers at Changi Airport, provides inflight catering to over 30 airlines departing from Changi. To satisfy the taste buds of every discerning passenger, a team of experienced chefs constantly strive to deliver on taste and quality to the highest culinary standards.

In addition to a team of more than 350 staff who worked tirelessly to prepare nearly 6 million meals a year, the dnata team also comprises Quality Assurance (QA) officers who conduct daily laboratory tests and inspections at every stage of food preparation to ensure that all meals meet stringent hygiene benchmarks before being delivered to the aircraft and its passengers.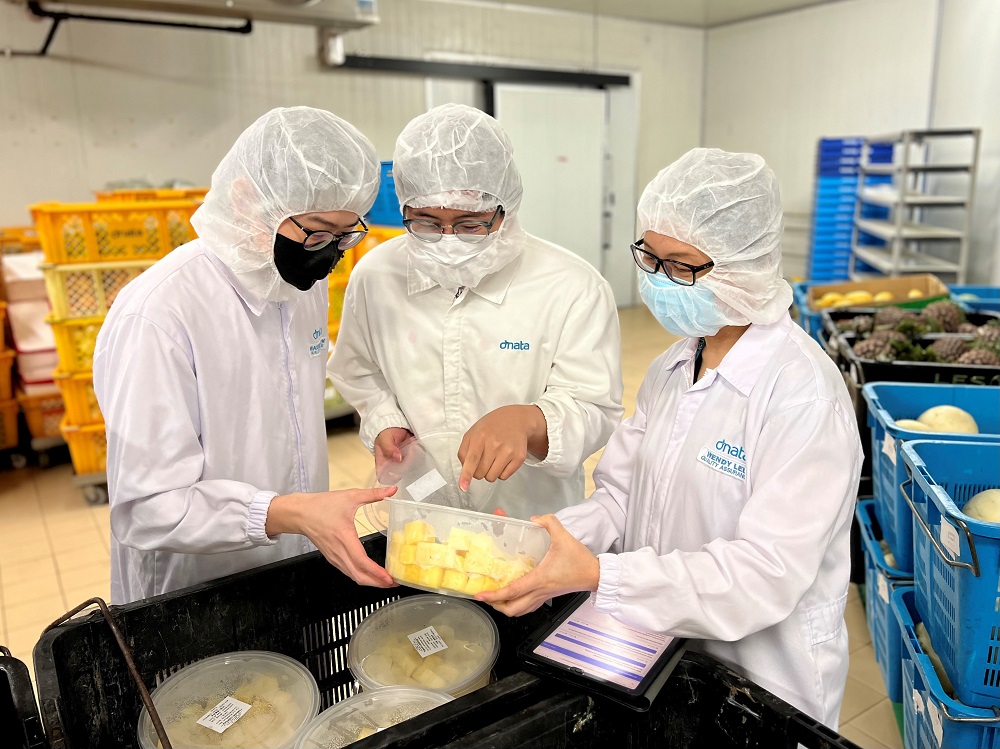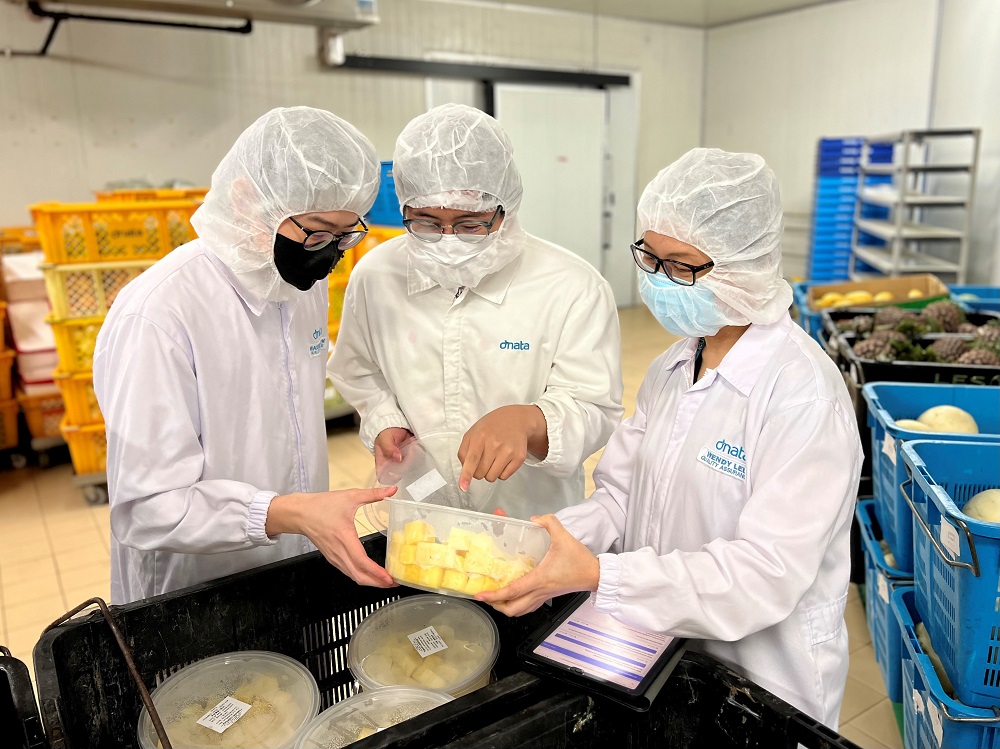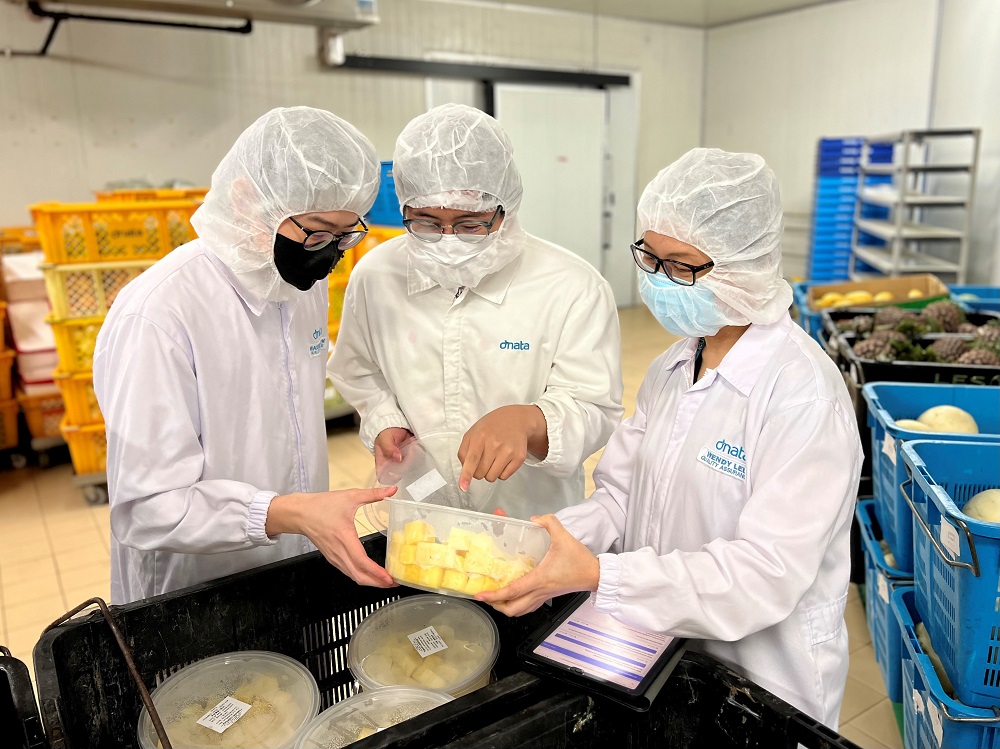 dnata's QA team checking on the quality of fruits received
Changi Journeys (CJs) speaks with Wendy Lee Lay Ping, Manager Quality Assurance, dnata Singapore, to understand more about her role in the whole inflight meal preparation process.
CJs: How long have you been with dnata and what was your work experience prior to joining this role?
Wendy: I started my journey with dnata in June 2022, with more than 20 years of experience in compliance and quality assurance (QA).

In 2001, I began my career in the Singapore Civil Service carrying out enforcement on environmental public health breaches. I was also involved in public engagement to promote public health campaigns in the community.

Eight years later, I moved on to a consultancy firm helping customers to setup new central kitchens and management systems, as well as providing 3rd party food safety audit services. Thereafter, I went into QA in sports catering and just before joining dnata, I was Head of Health, Safety and Environment in an institutional catering multi-national corporation overseeing more than 50 units on health and safety matters.

At dnata, I lead a team of seven and oversee the quality and safety of the food that we serve. We ensure that the company is not only in compliance with the Singapore Food Agency's regulations but also ISO22000, ISO9000, World Food Safety Standard for Inflight Catering, Halal as well as all the various airlines' requirements. Whenever there is an airline visiting for an audit, my QA team and I would be there to support.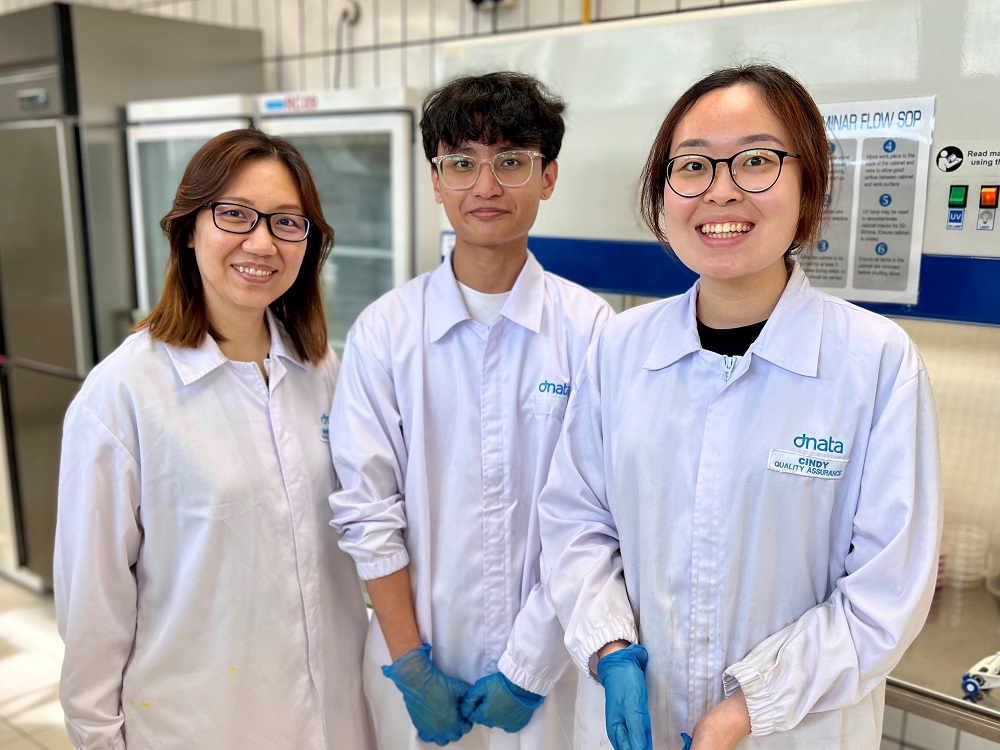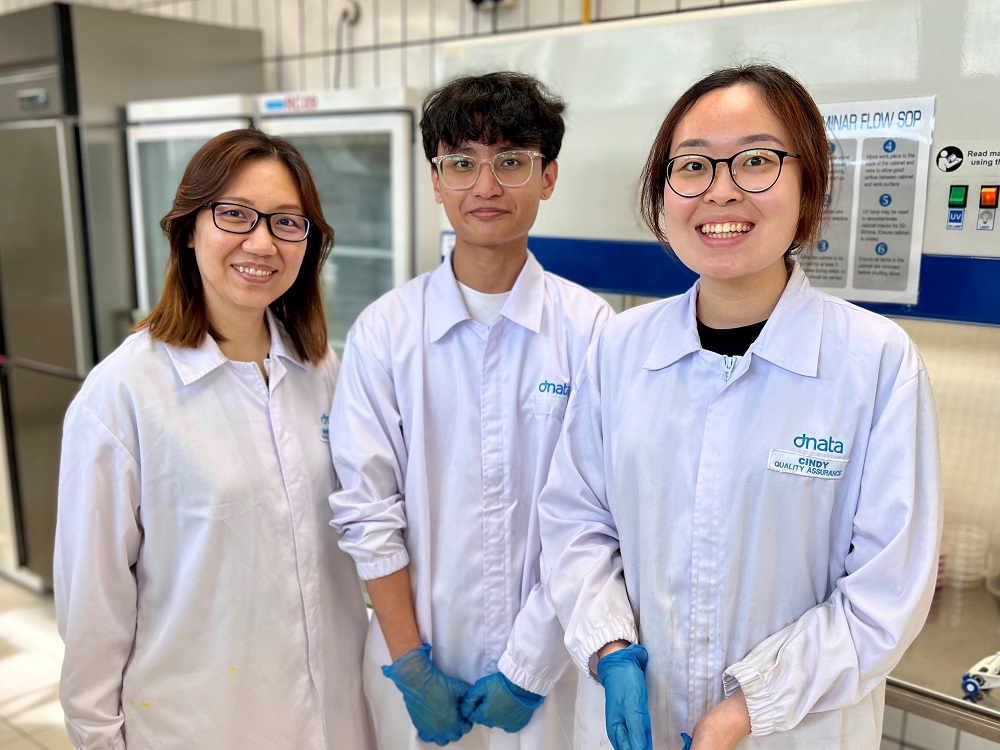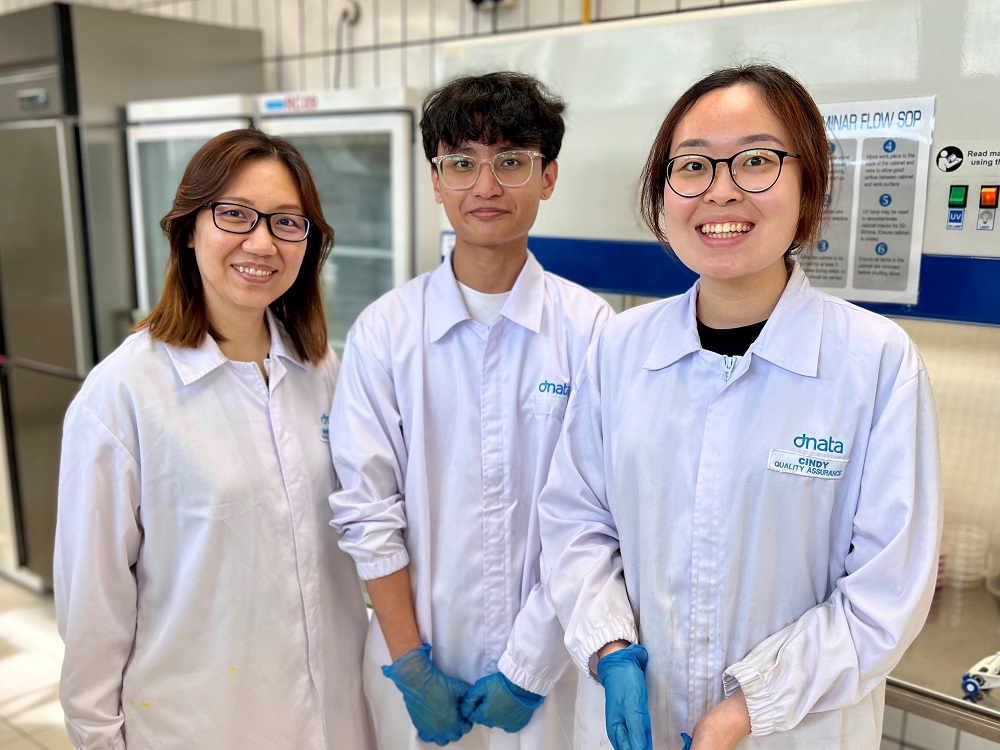 Wendy (left) with two of her QA team mates
Every airline and accreditation body has their own stringent requirements and the QA team's duty is to develop and implement operating procedures so that all requirements are met. Microbial testing is part of our routine monitoring. We have an in-house lab where samples are tested and the result available quickly for analysis and continuous improvement.
As our food is made safe by precise control of temperature and time, all relevant equipment like thermometers are calibrated frequently by QA team.

Food tasting is carried out very often and the fun part about my job is that I get to taste all the different classes of food offered.
CJs: Why did you decide to work in an In-Flight Kitchen?
Wendy: Making sure consumers get to enjoy top-quality food with a peace of mind has always been my passion throughout my career. I also love sharing my knowledge and experience in the food preparation process.

Inflight catering is a unique area where there is an extremely strong focus on food safety. I thoroughly enjoy what I do each day.
CJs: What is a normal day at work like for you?
Wendy: I would typically take a walk around the food production area and check in with the various team members to ensure everything is in place for the day. This ranges from checking the raw materials that our kitchen receives to the ingredient preparation area, from cooking to plating and from assembly to dispatch. I also engage the food handlers, especially new joiners, to find out their understanding of the operating procedures and their mindset for food safety and quality. It is important to assure food handlers that food safety and quality is not a hassle but a responsibility that should come naturally to them.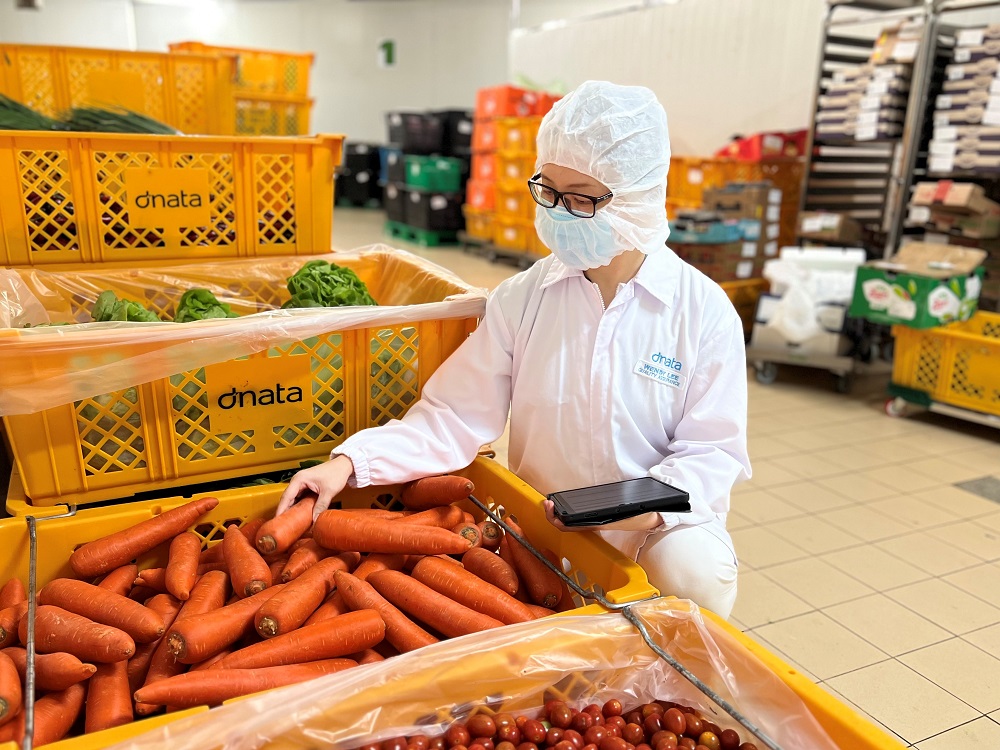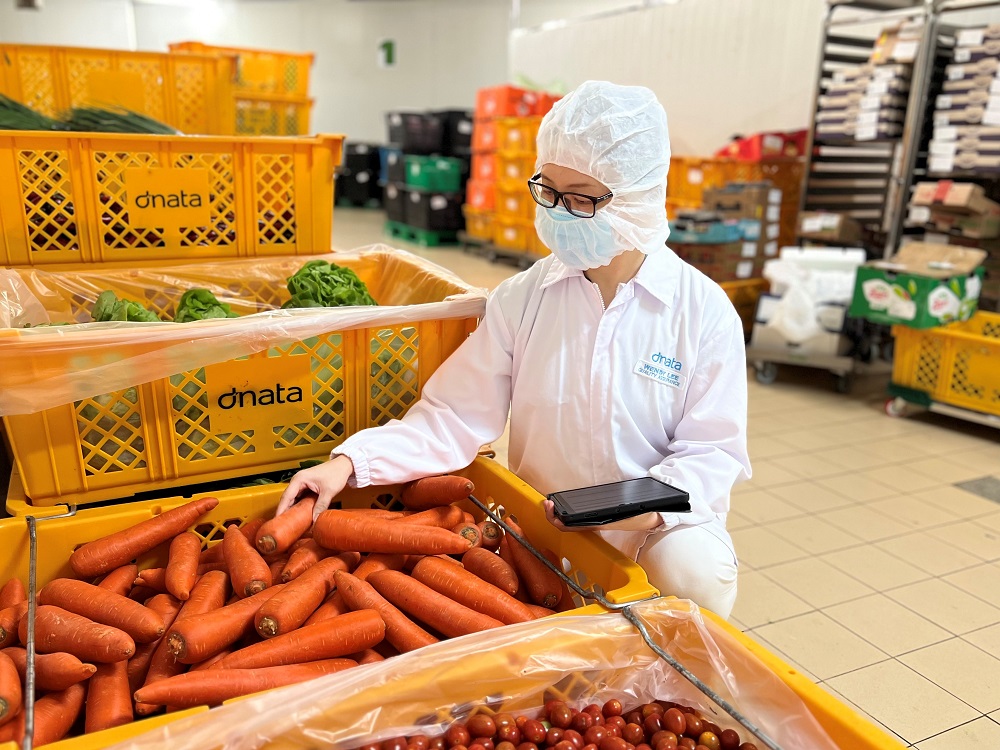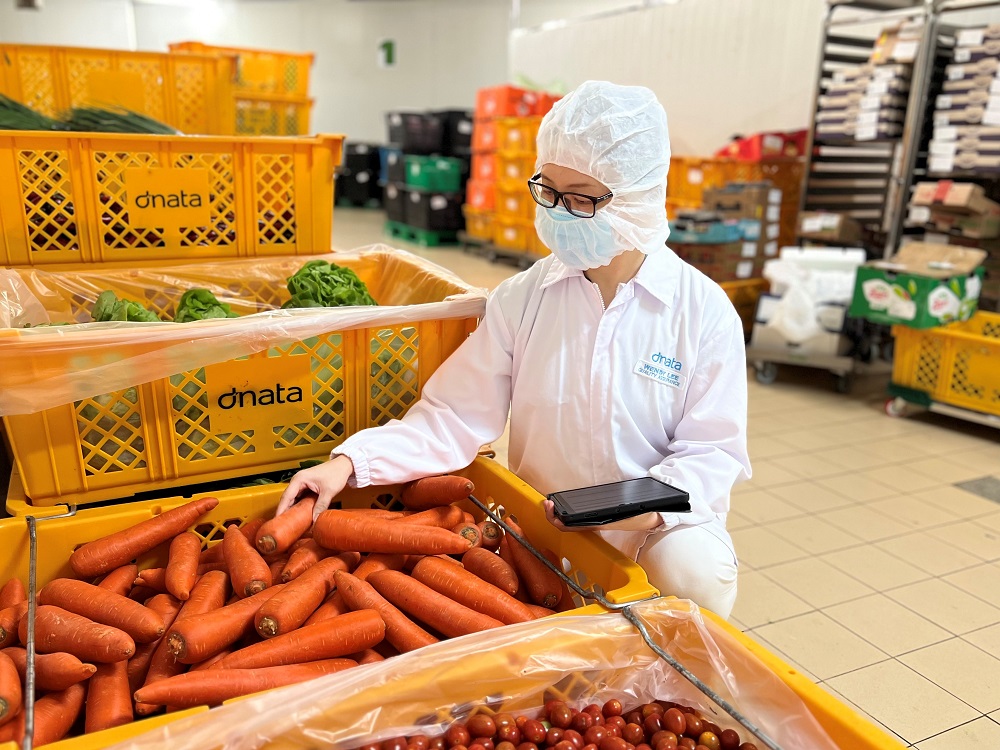 Wendy checking on raw materials received at the dnata kitchen, as part of her daily routine
The QA team meets regularly to review protocols and stay updated in the dynamic environment, relay any changes to the operational teams, and provide training and problem-solving support.
CJs: What are some of the major challenges that you face in your role?
Wendy: It can sometimes be challenging to stay up-to-date with the latest technology and quality assurance systems in the fast-paced food production environment.

There is a definite movement towards digitalisation of record-taking and incorporating technology throughout the quality assurance process, which not only requires the buy-in from companies to invest their capital, but also for staff to shift their mindset to embrace new systems and reduce manual processes.

Digitalisation is the way forward for data analysis and helps to improve productivity, which is crucial to enable further improvements to push our industry standards beyond expectations.

CJs: What's a fun fact that passengers are not aware of about the food they get inflight?
Wendy: Did you know that your inflight food goes through many layers of checks and inspections before it is allowed to leave the production premises, get loaded onto the flight and reach your tray table?

Using the Hazard Analysis Critical Control point (HACCP) principle, there are seven critical control points and three operational pre-requisite programmes that require checking and recording to ensure food is prepared and produced within critical limits of temperature or time. Each check is verified by a second layer of assurance by the kitchen team in charge or the QA personnel. By adhering to the HACCP, we apply time and temperature control to create meals where no preservatives are required and passengers enjoy fresh and healthy meals on board.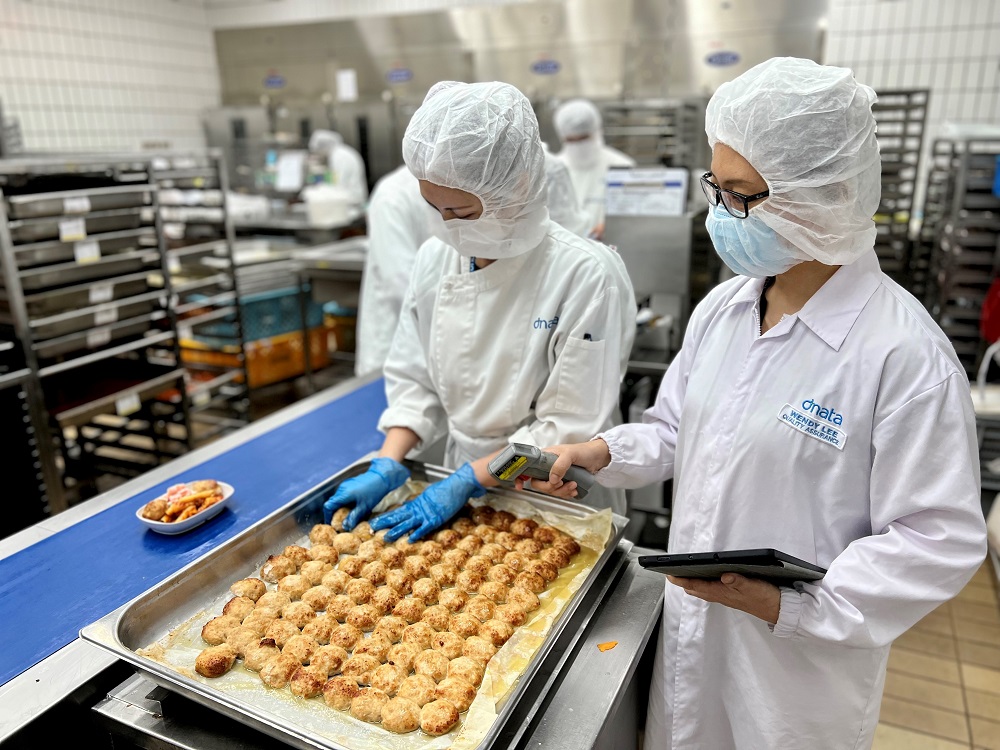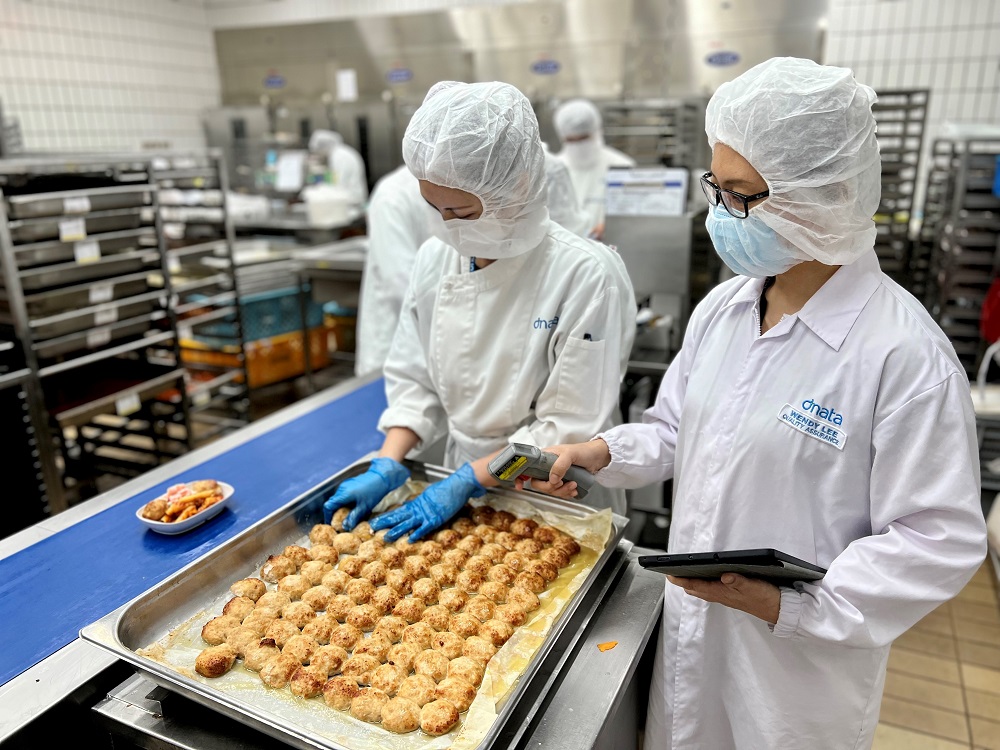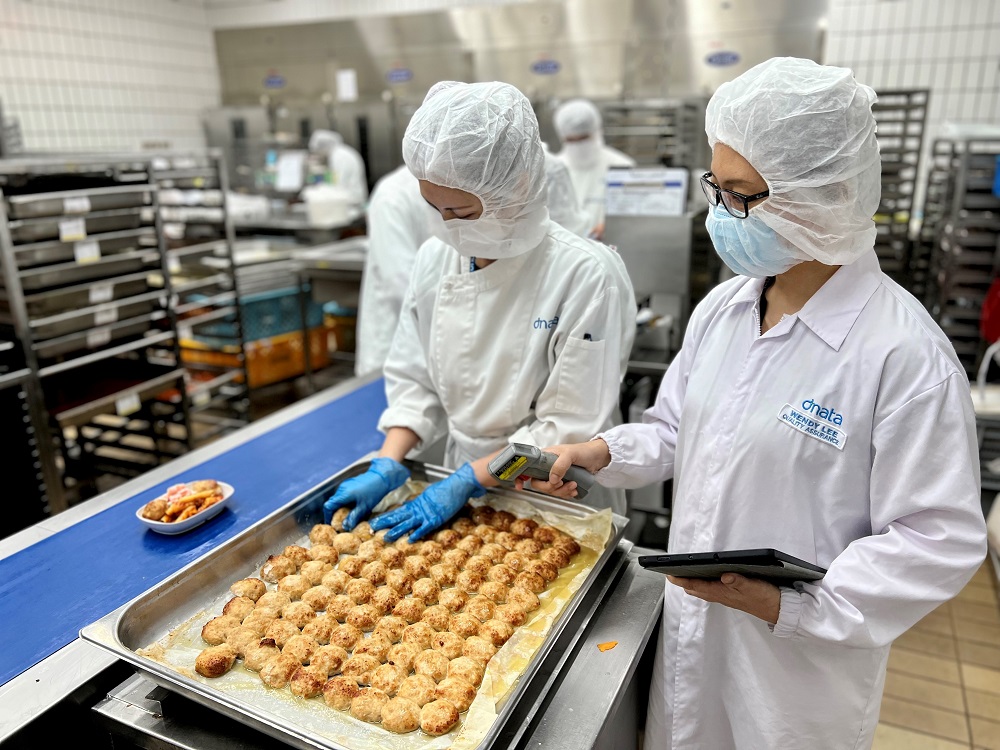 Wendy conducting a temperature check on the food prepared
What many people do not know, is that there are no preservatives added to the airline food we prepare, although it is cooked and prepared hours before the flight. Meals are cooked fresh and rapidly cooled to bring it down to 5°C within a short time to prevent microbial growth, while retaining nutrients. Special meals are also prepared based on advanced orders shared by the airline to cater to religious or dietary requirements.

Our team of trained chefs carry out weekly food tasting for our airline customers, which covers the different flight classes and categories of food. The panellists evaluate each dish based on its appearance, taste and texture to validate that it is within specifications. If there are any deviation, the dish would be re-evaluated till passes the panel. This is to ensure all passengers have the best dining experience in the air.

Depending on the airlines' request, onboard menus typically change every two months, to give frequent flyers a variety of options when they travel with their favourite airline. This also provides our chefs the opportunity to incorporate as much seasonal produce sourced locally and regionally as possible, to ensure freshness, as well as reduce carbon footprint at the same time.

Watch this video to learn how Wendy's team conduct inspections of food handling process and microbial analysis on food samples.