Despite the impact on passenger traffic due to Covid-19, Shopping Concierge Valentina Rosa Jayawardhanu continues to serve shoppers online as Changi digitalises its retail business.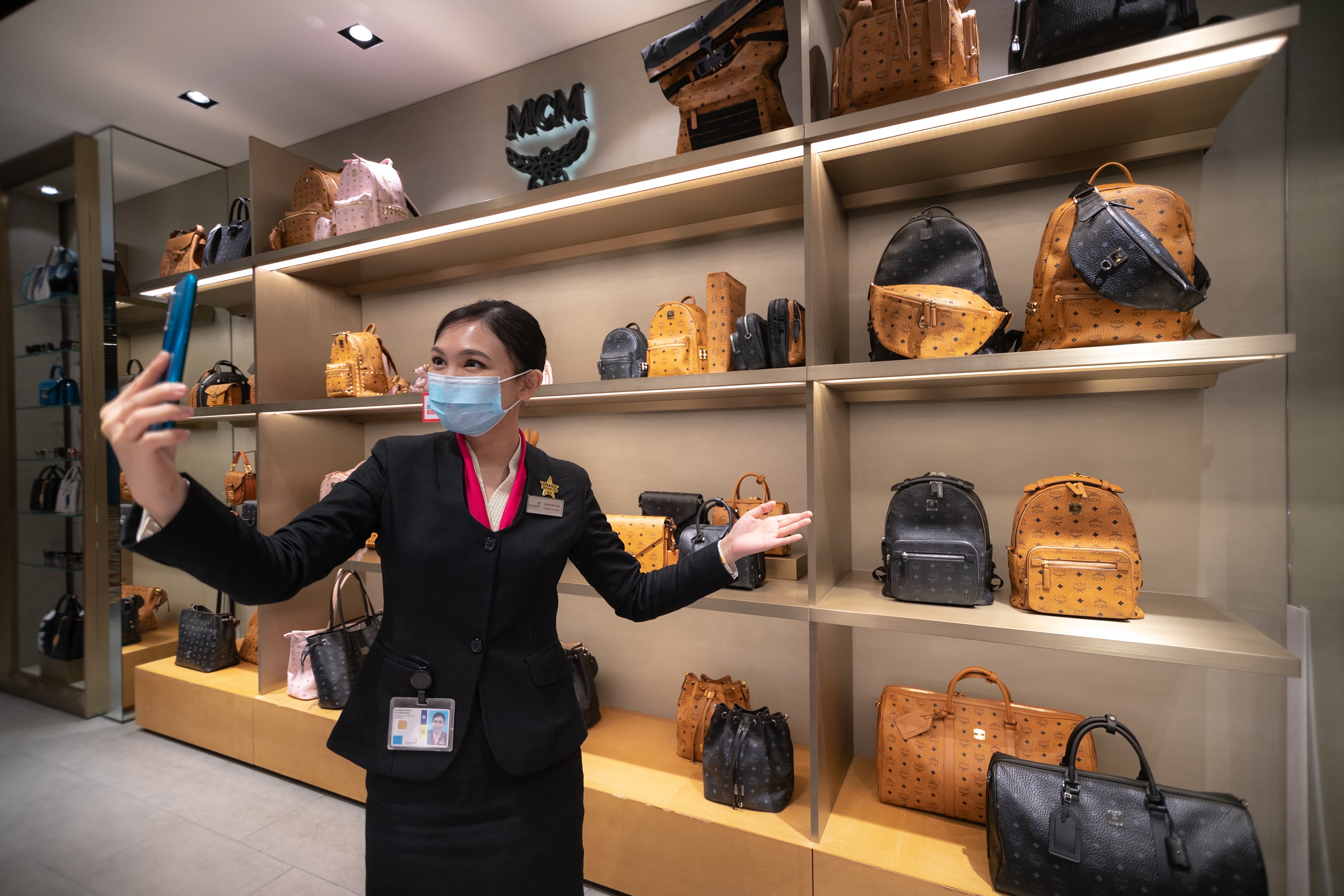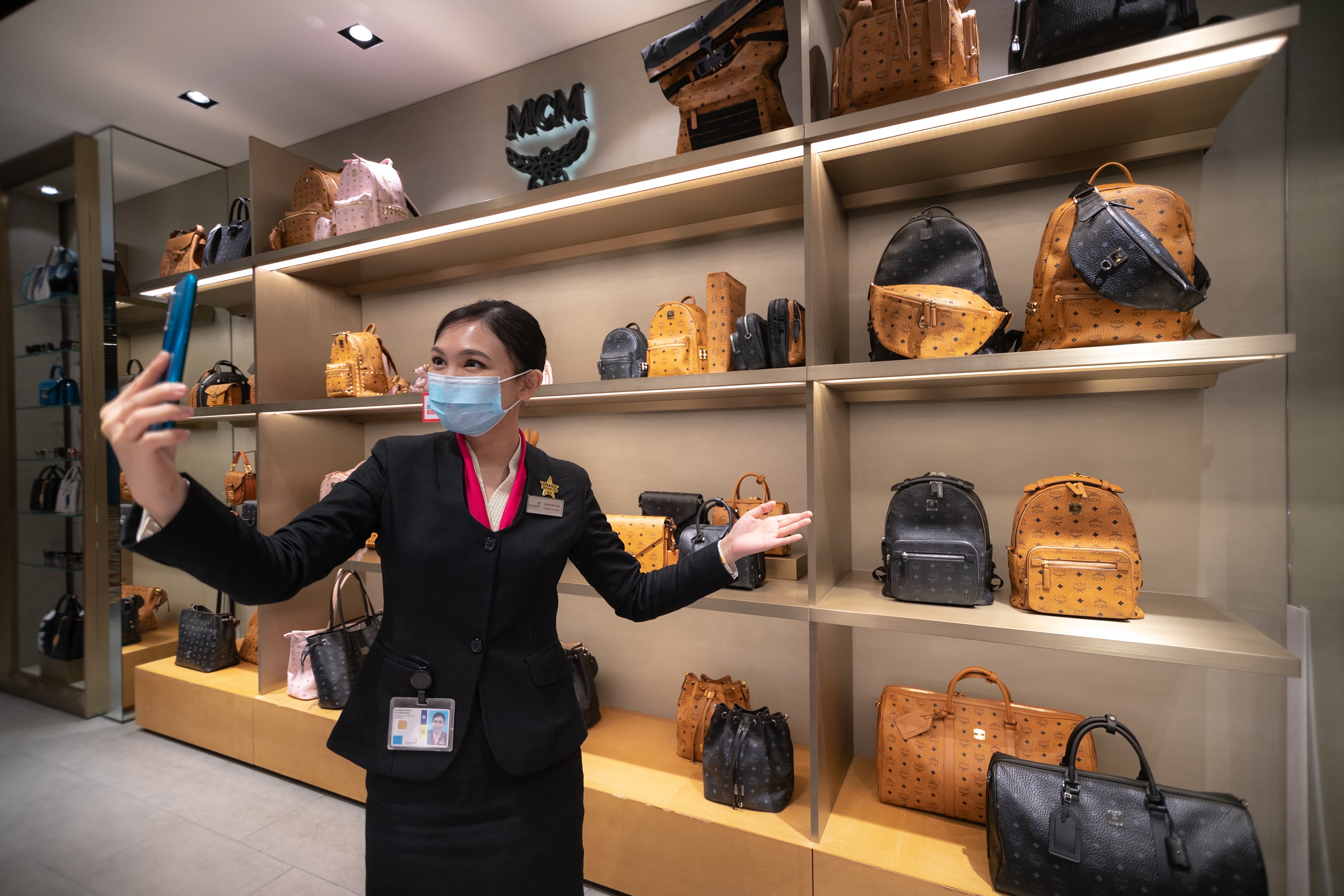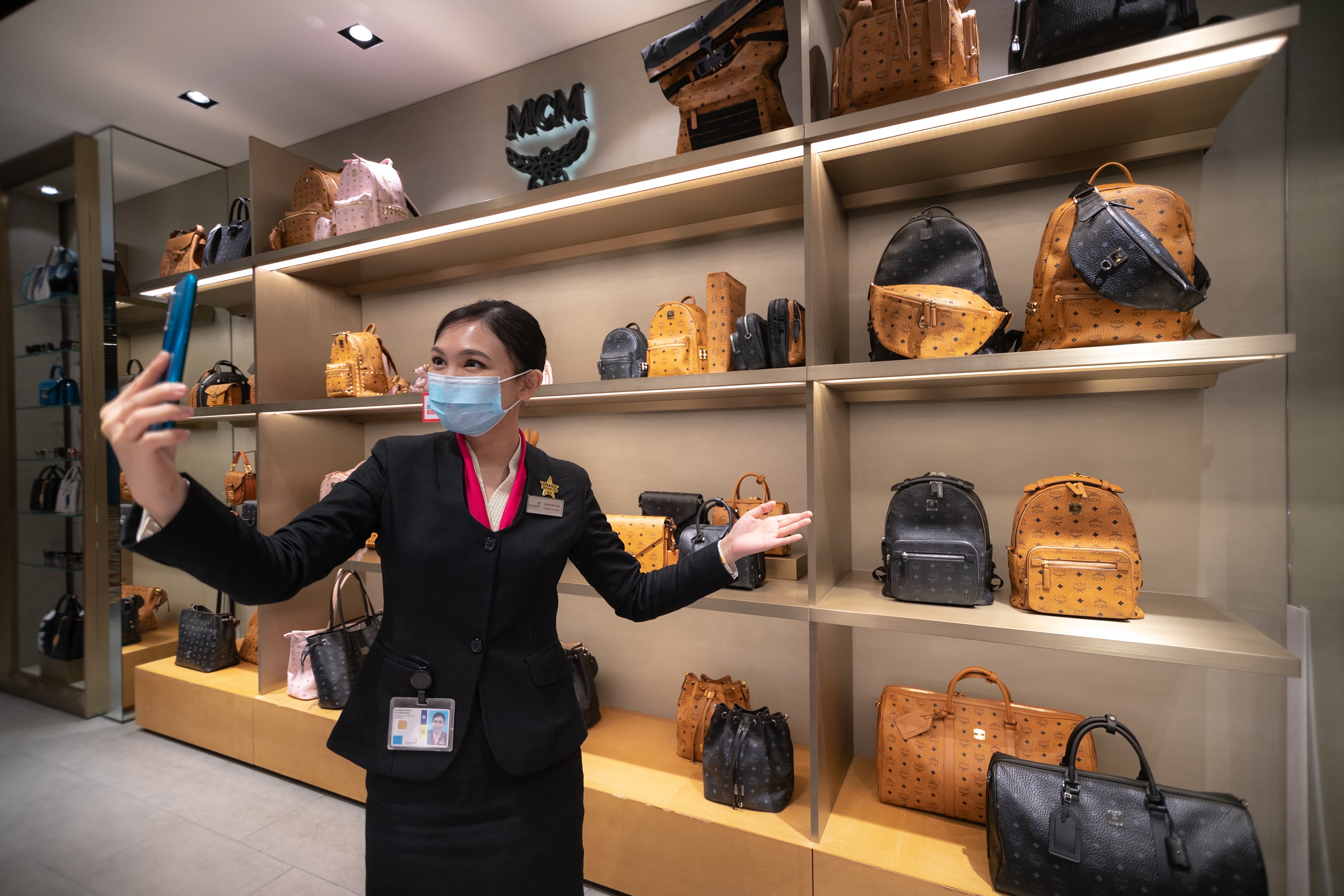 Changi Airport launched its shopping concierge service in 2014 with the aim of reinforcing its proposition as a world-class retail destination. Centred around exceptional service and bespoke experiences, this unique airport service is tailored to each individual, offering every traveller a shopping experience like no other.
Before the Covid-19 pandemic, Valentina and a team of Shopping Concierges assisted travellers with personalised shopping recommendations and tours. In the know of the latest new launches and promotions, they would curate and host special shopping tours, and also roam across Changi's terminals to help travellers navigate the exciting plethora of retail offerings across the airport.
As travel bans and border closures started to come into effect due to Covid-19, and subsequently the restrictions on retail shops during the circuit breaker period, Changi had to shift the focus of its retail business online through its e-commerce platform iShopChangi. Similarly, Valentina had to adapt to the change. Assisting shoppers as a live chat agent on the online shopping site, Valentina attends to queries and provides product recommendations.
When travellers were allowed to transit through Singapore in June this year, Changi Airport started a chat-to-buy shopping concierge service to fulfill the shopping needs of these passengers in a safe and seamless manner. As Changi Airport is known for its wide range of brand options and competitive international pricing, passengers love to shop at Changi each time they fly through. Valentina and the other Shopping Concierges would interact with the transit passengers via WhatsApp, help them purchase the items they want, facilitate the mobile payments for their purchases, and deliver the goods directly to the Transit Holding Area or transit hotel they are at.
To help her better perform her new roles, Valentina took up additional product training to strengthen her knowledge of Changi's retail offerings, particularly in the perfumes and cosmetics, as well as luxury categories which are popular among shoppers. 
As Changi Airport continues its digital transformation on the retail front, a luxury shopping concierge was introduced, where non-travelling Singapore residents can shop luxury labels just by contacting Changi Airport through a dedicated Whatsapp service With this new service, Valentina is able to help non-travellers shop even without them physically being at the airport.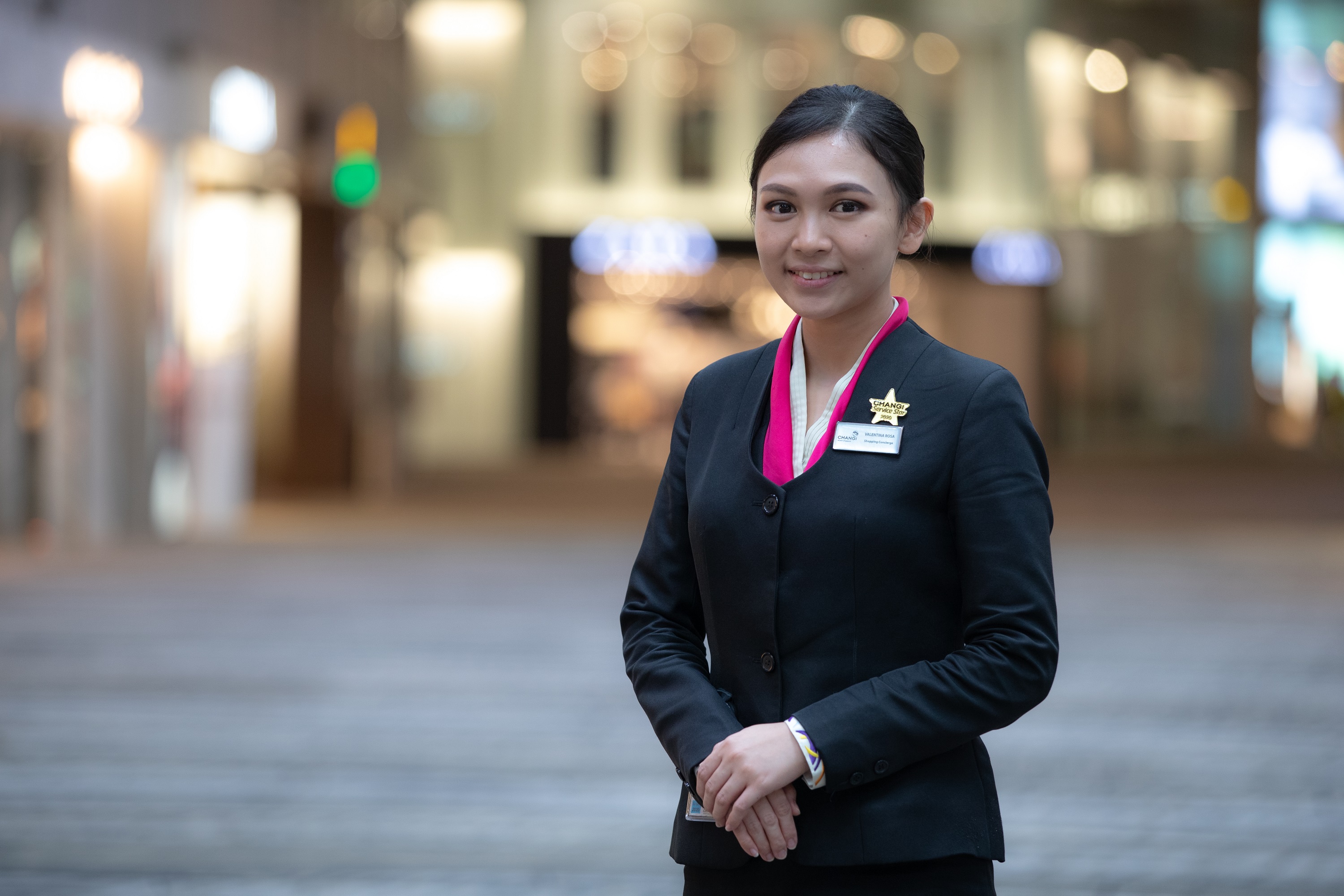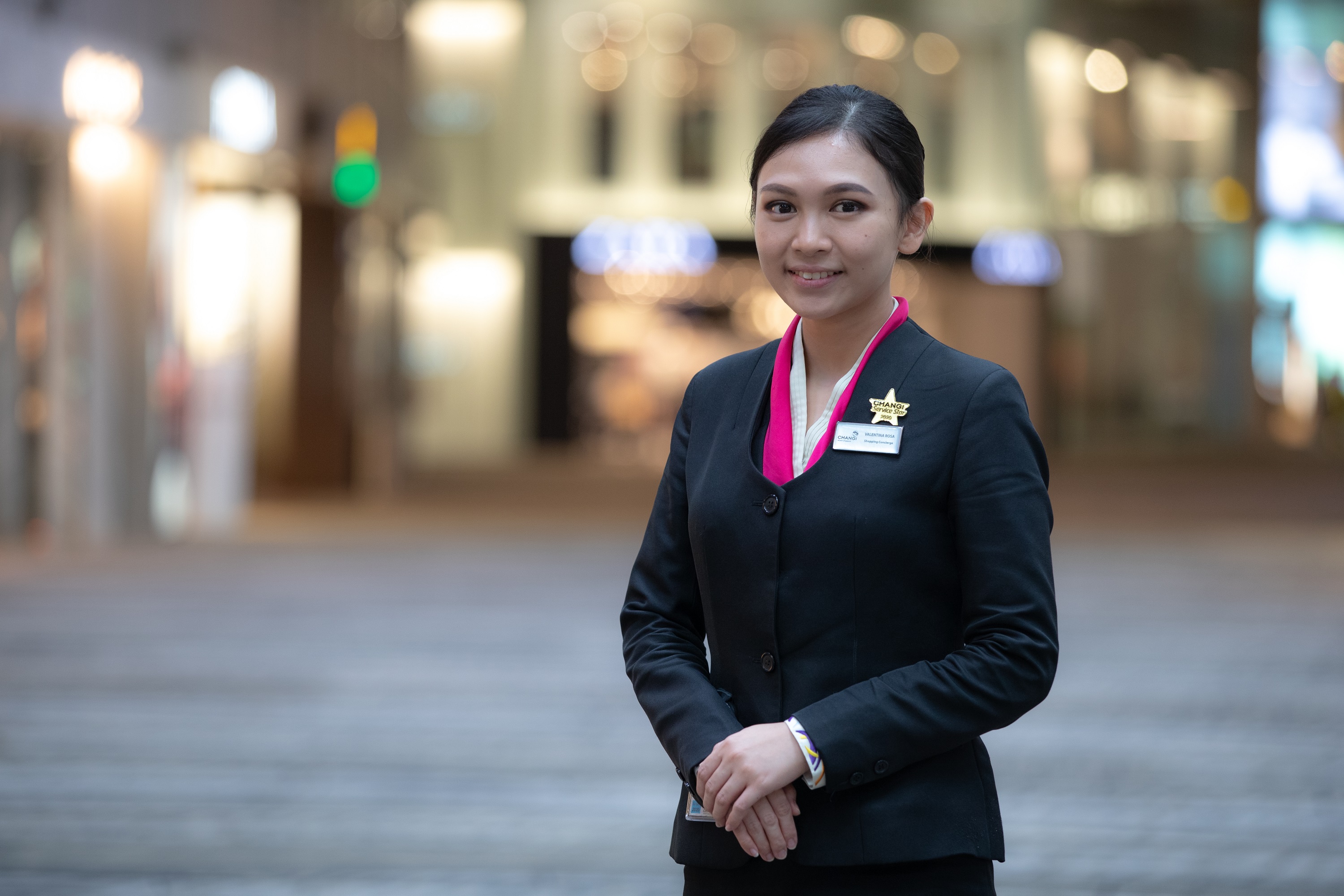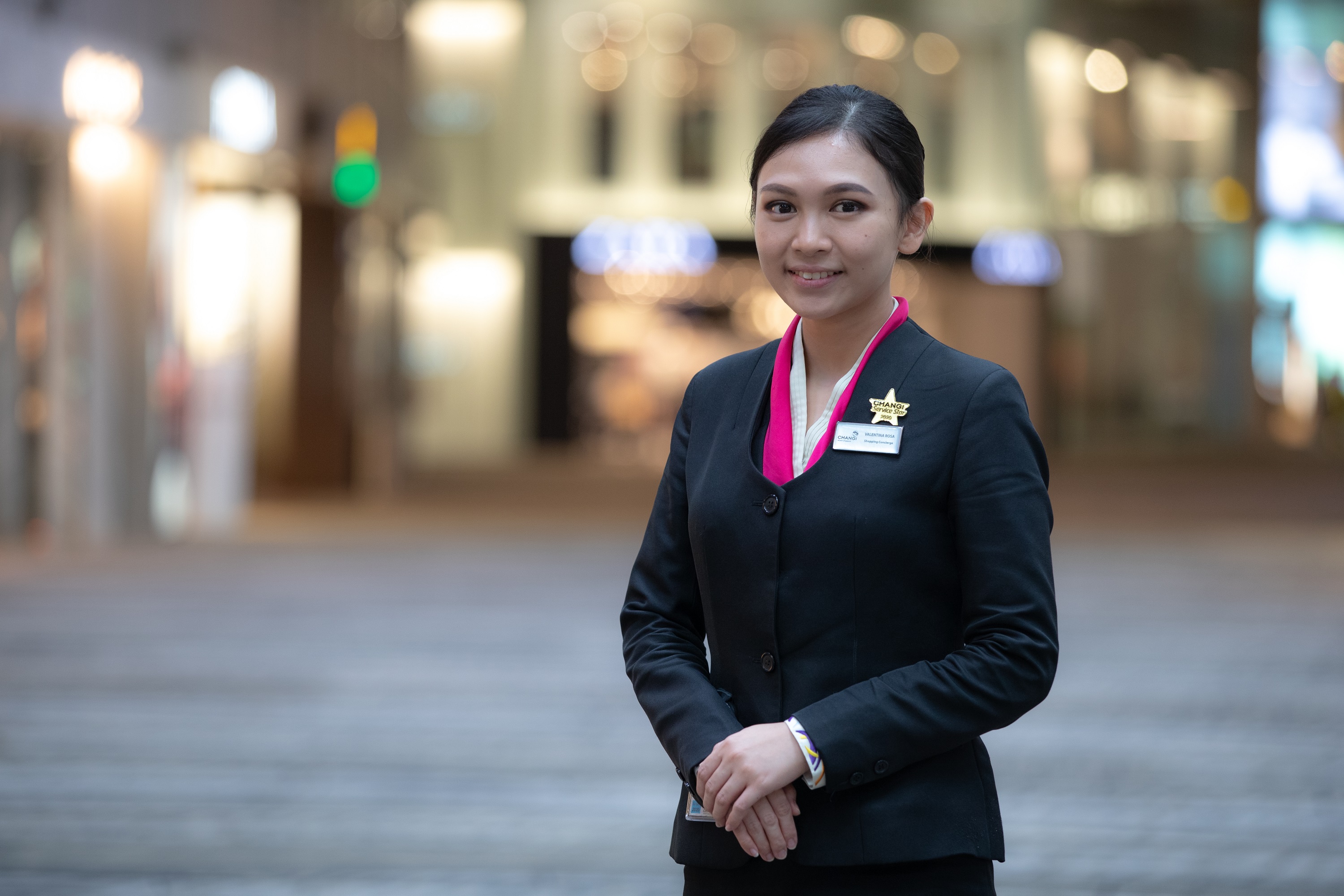 As a Shopping Concierge, Valentina has in-depth product knowledge of the wide range of retail offerings at the airport, across different brands and categories.
While she's no longer able to interact with shoppers in person, Valentina's remains enthusiastic about her job.
"Back then, I would meet new faces from all over the world on a daily basis. It's a big part of why I love my job as a Shopping Concierge; interacting with different people allows me to learn new things and gain new experiences.
 "In spite of the impact of Covid-19 on air travel, learning continues as I transition to my new responsibilities. I am excited to be able to provide assistance to shoppers once again, with the adoption of technology. Even without face-to-face interactions, I realised that as long as I continue to serve with passion, I can still provide customers a memorable and delightful shopping experience that Changi Airport is known for," Valentina enthused.
"Like recently, a transit passenger was looking for various products from pandan chiffon cake to bak kwa, packed coffee beans, cosmetics and fragrances, and her transit duration was a rather short one. I gathered the team on duty that day and spilt ourselves up to the different shops to help purchase the products. Even though the products were located in two different terminals, we eventually managed to get everything the customer needed within a short time. I was so happy to see the contented look on the customer's face when we delivered all the shopping bags!"