Mean machines and cool technology: A look into the future of Changi's Airport Emergency Service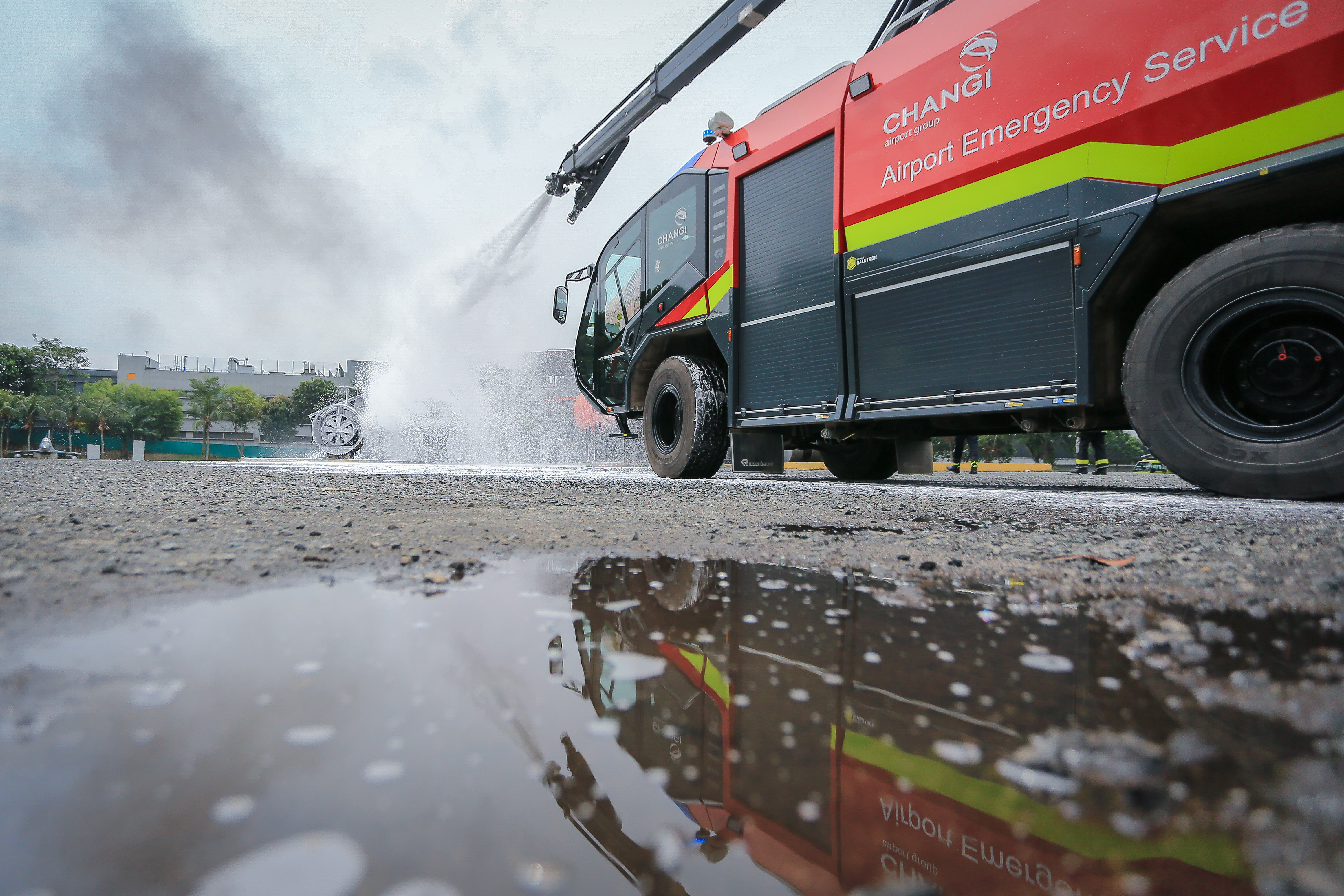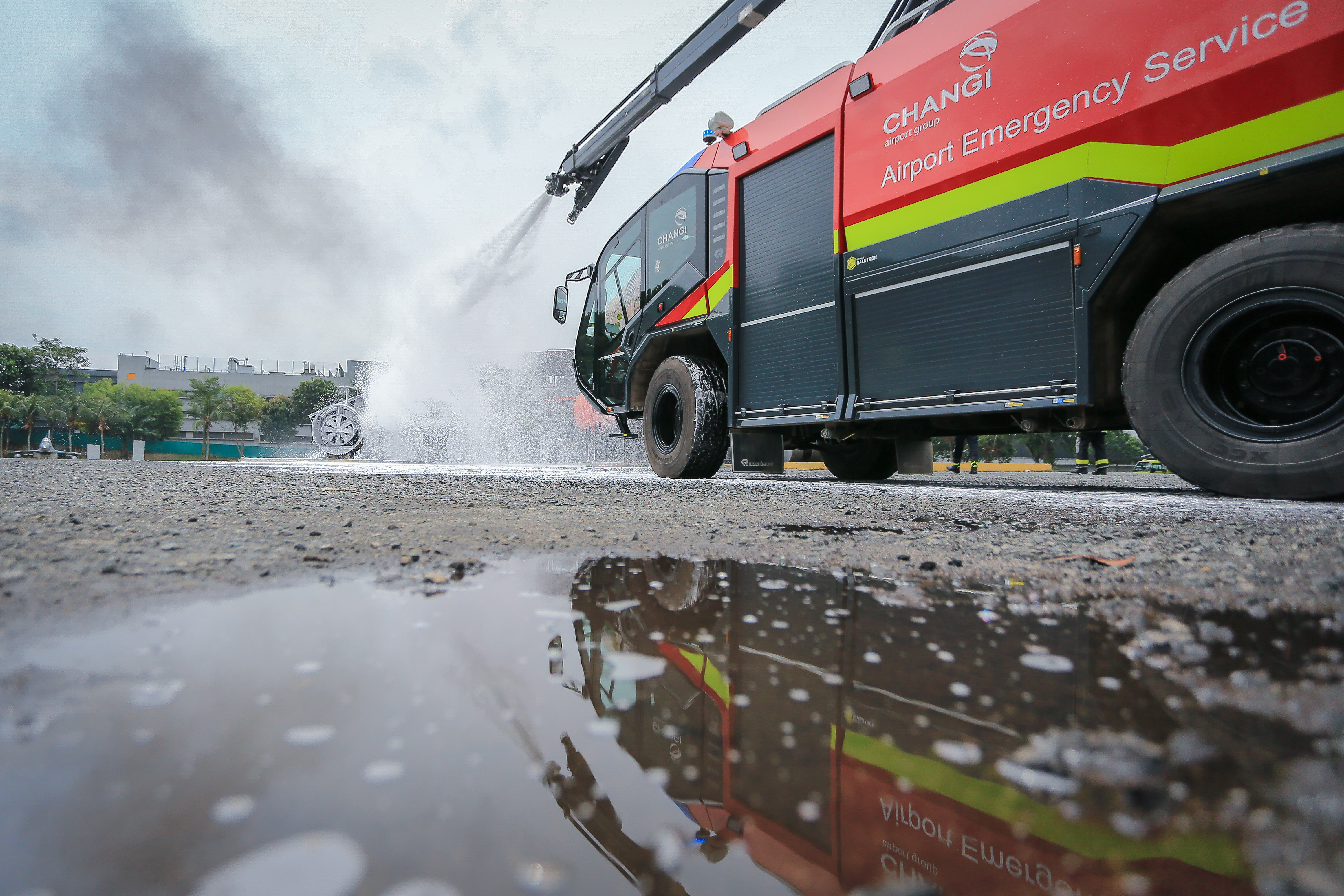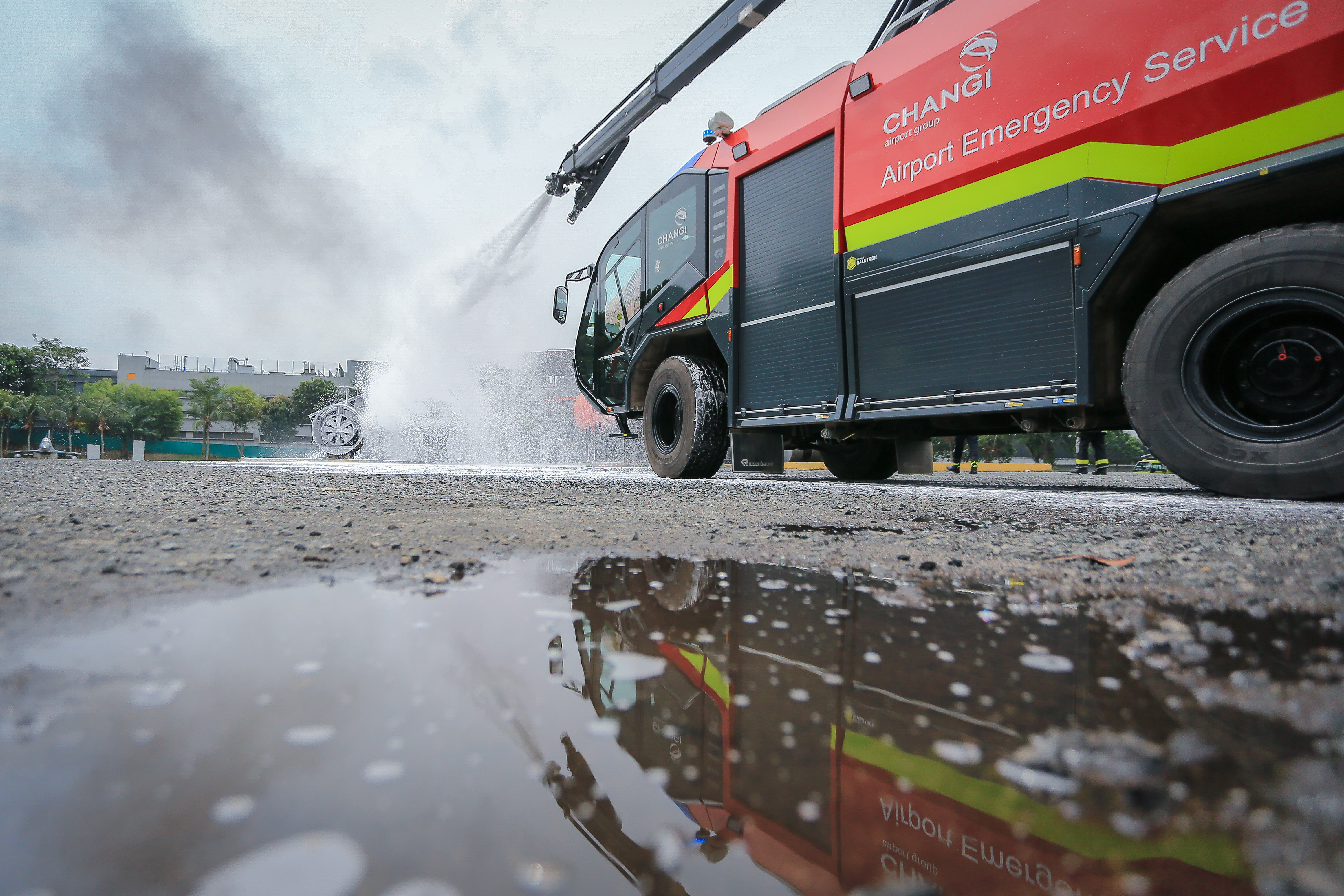 More sophisticated technology and a workforce well-trained to handle such equipment – these are some glimpses into what the future of Changi Airport's emergency service looks like.  

Air traffic may be dampened for now but runway operations continue at Changi Airport. The Airport Emergency Service (AES) remains a critical function as it guards over every flight that takes off and lands at the airport.
To ensure Changi Airport remains well-prepared to handle all emergencies across the aerodrome, a new Fire Station 3 was operationalised in 2020 and more vehicles, such as the Foam Carrier and Water Tender, were acquired to strengthen the service's firefighting capabilities. The new Foam Carrier carries 10,000 litres of foam and enhances AES' firefighting capabilities during prolonged fire incidents. Another four units of Water Tenders are expected to be added to the fleet in 2021.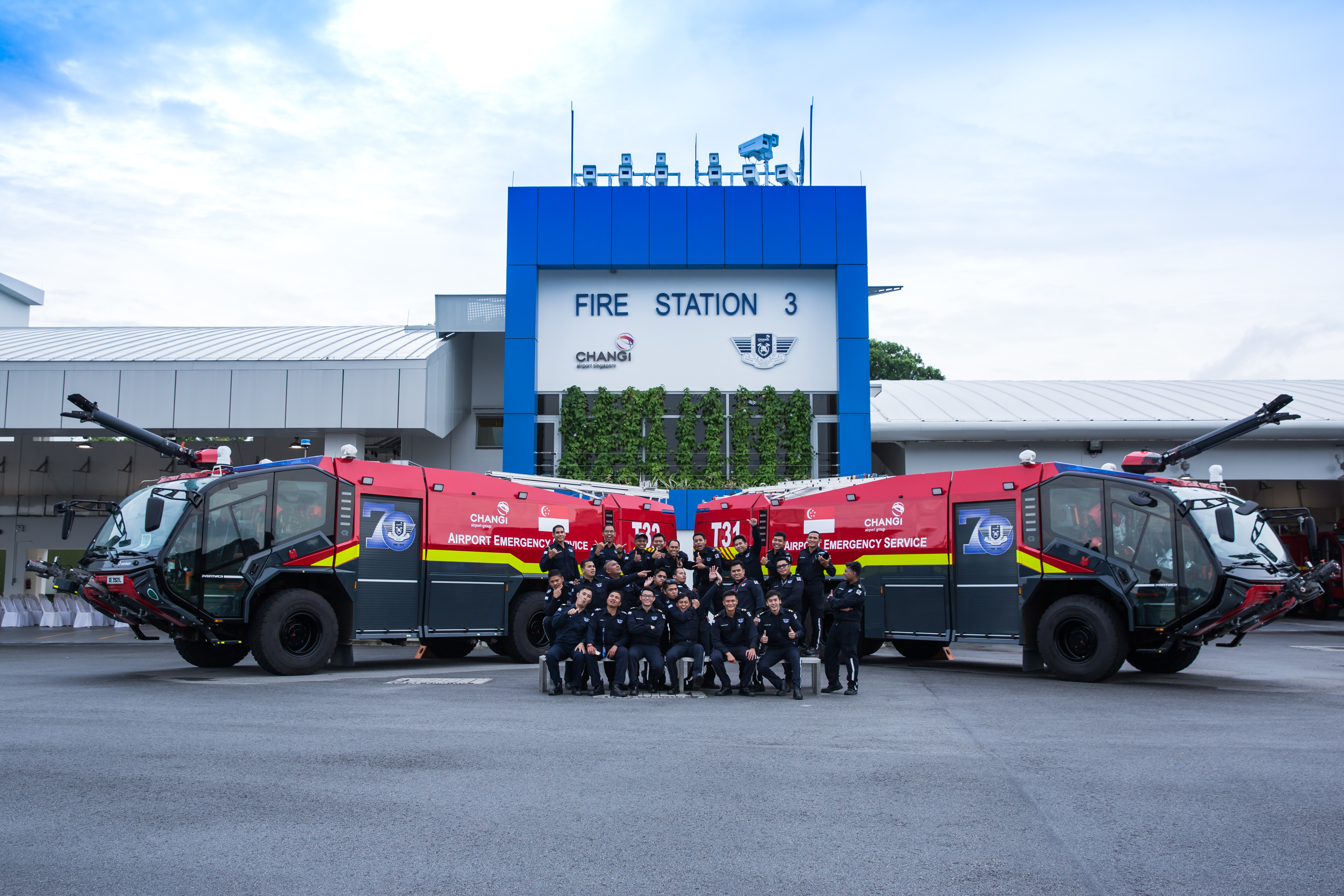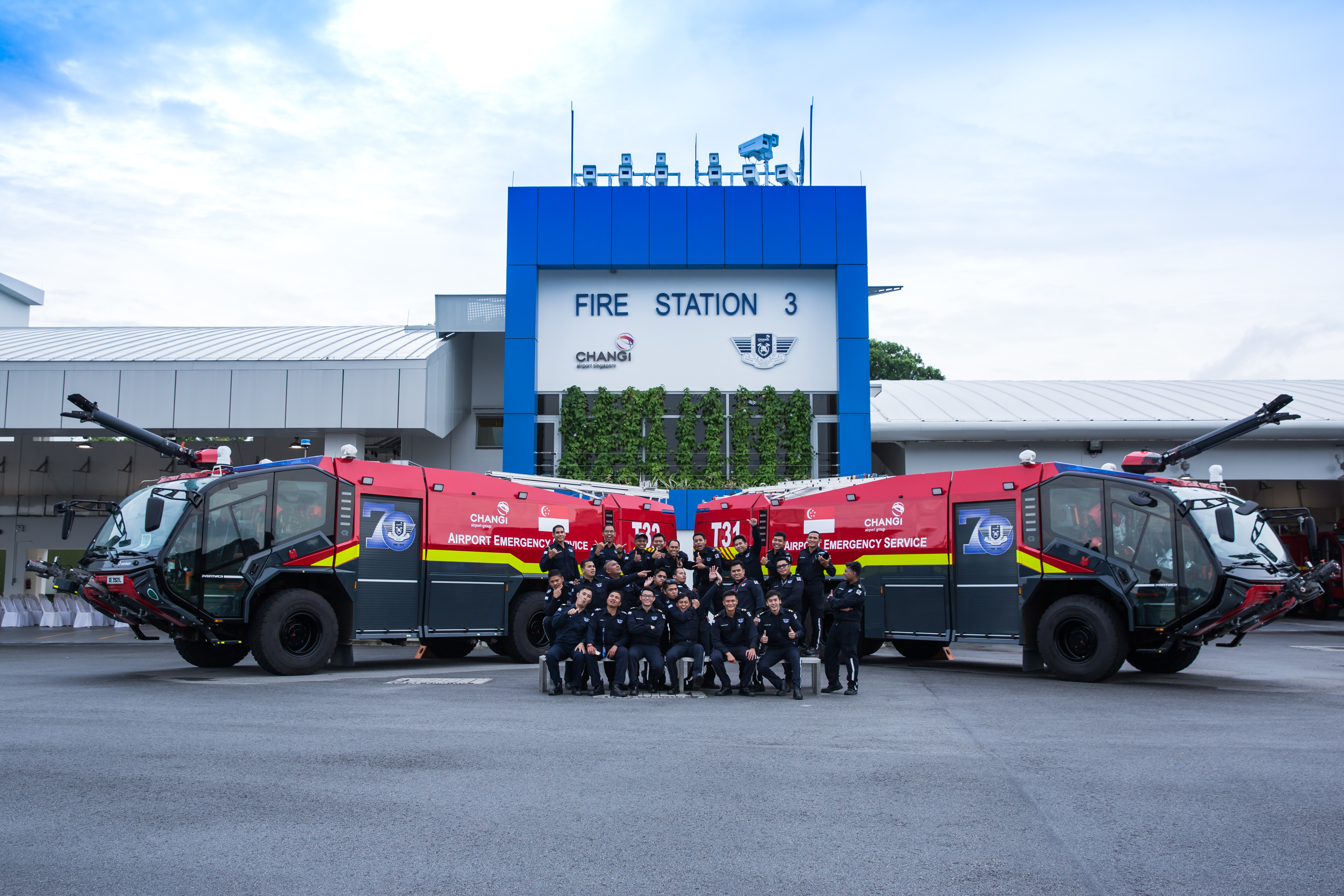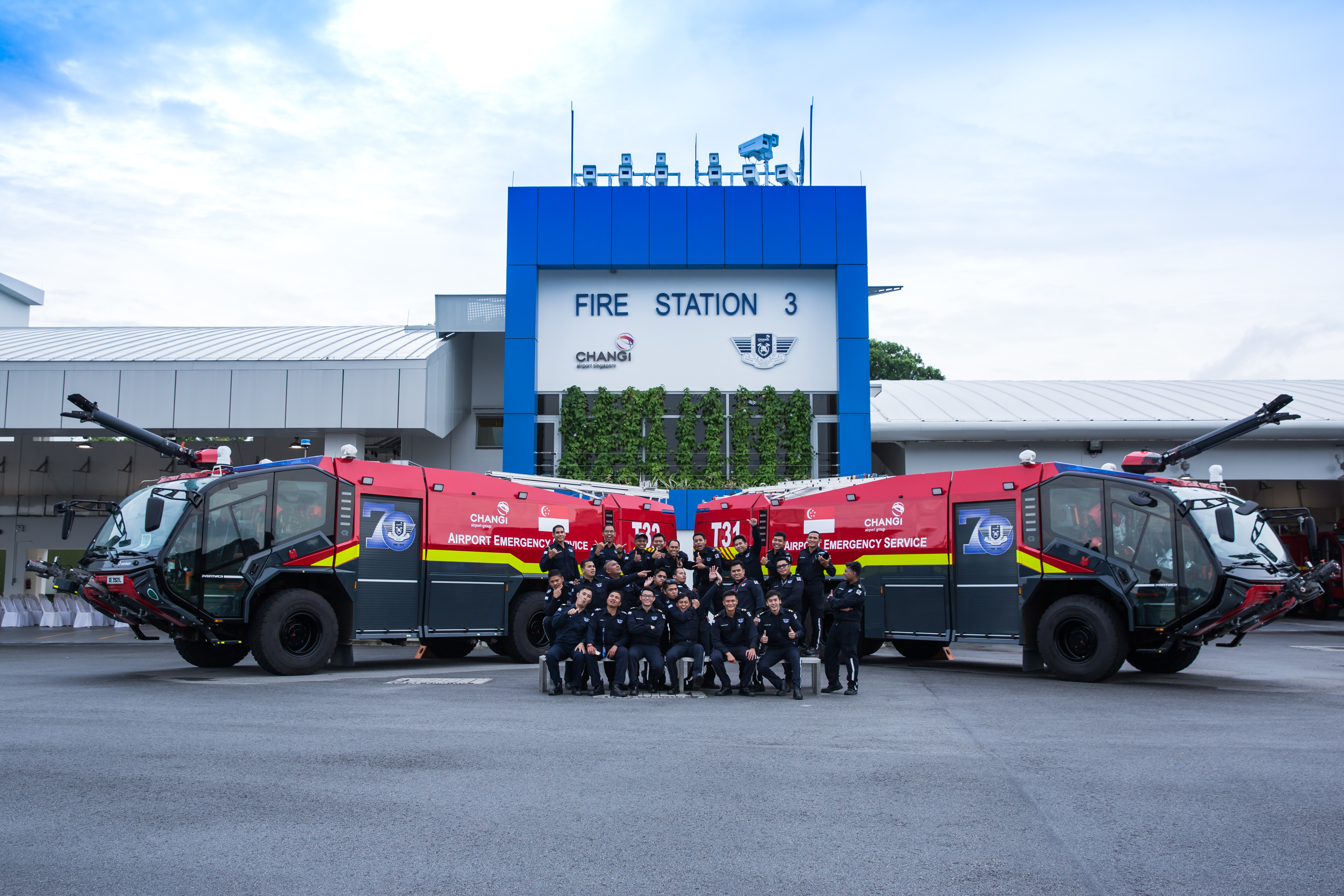 Changi Airport Fire Station 3 was operationalized in 2020.
In addition, AES has brought in a new Mobile Aircraft Simulator which allows AES officers to train with large-scale firefighting scenarios and practice the rescue of passengers and crew during an aircraft incident. Unlike previous simulators, a key feature of this Mobile Aircraft Simulator is its ability to be transported and shared between Fire Stations, allowing satellite fire stations to have access to realistic training facilities more easily. Other features include a 360 degrees rotatable interior for challenging rescue scenarios, an in-built smoke generator for low visibility search and rescue and a heater to simulate the intense temperatures in a burning aircraft.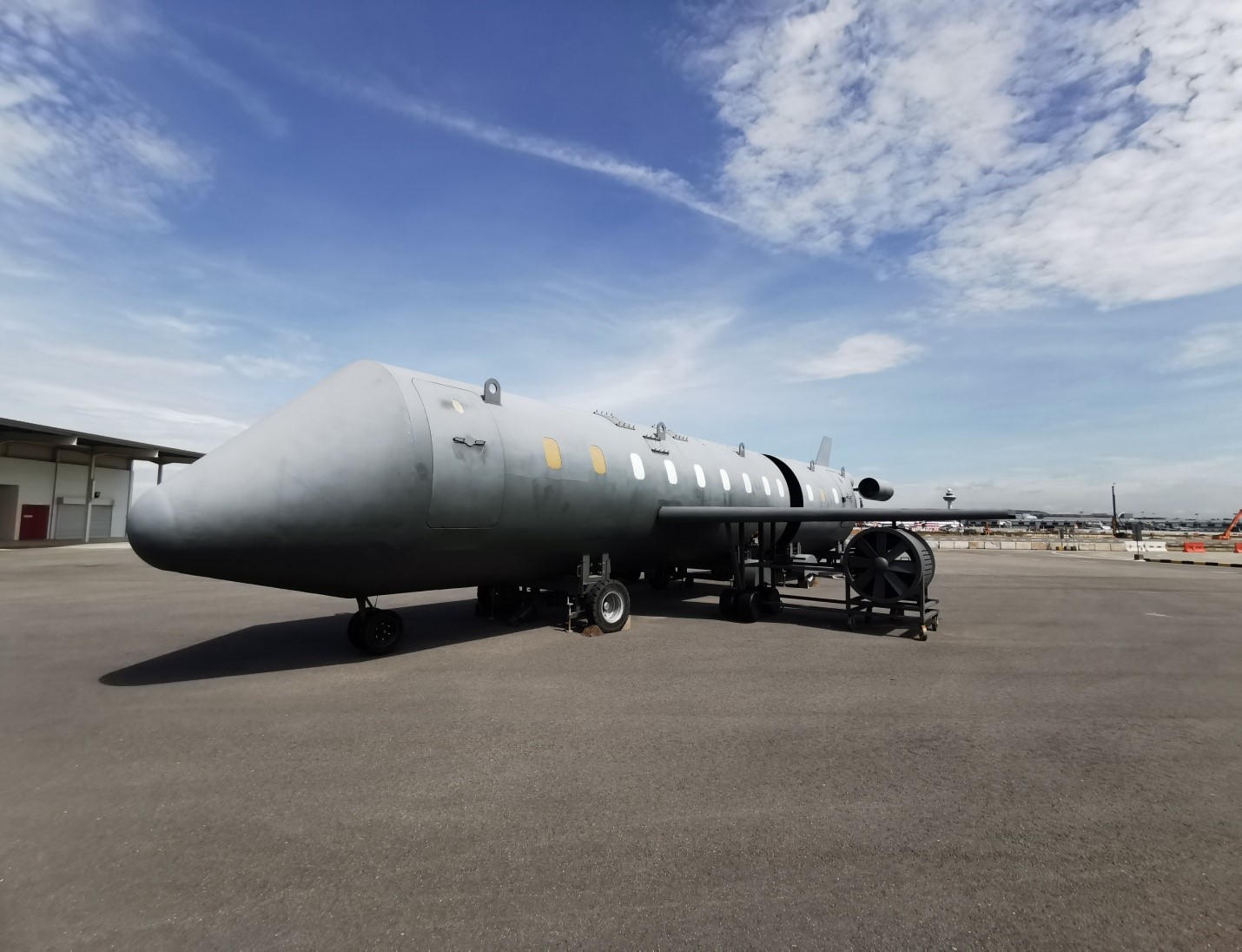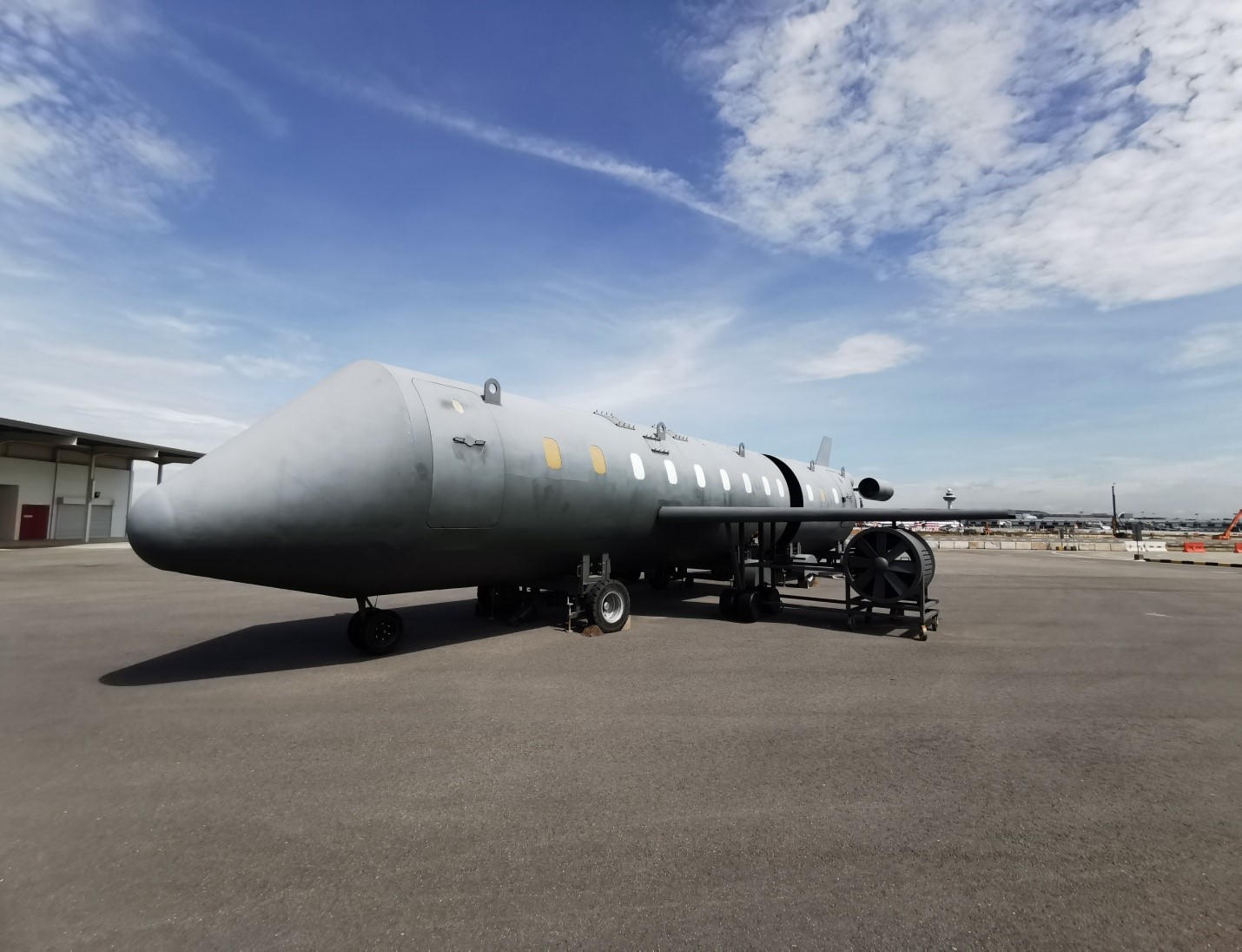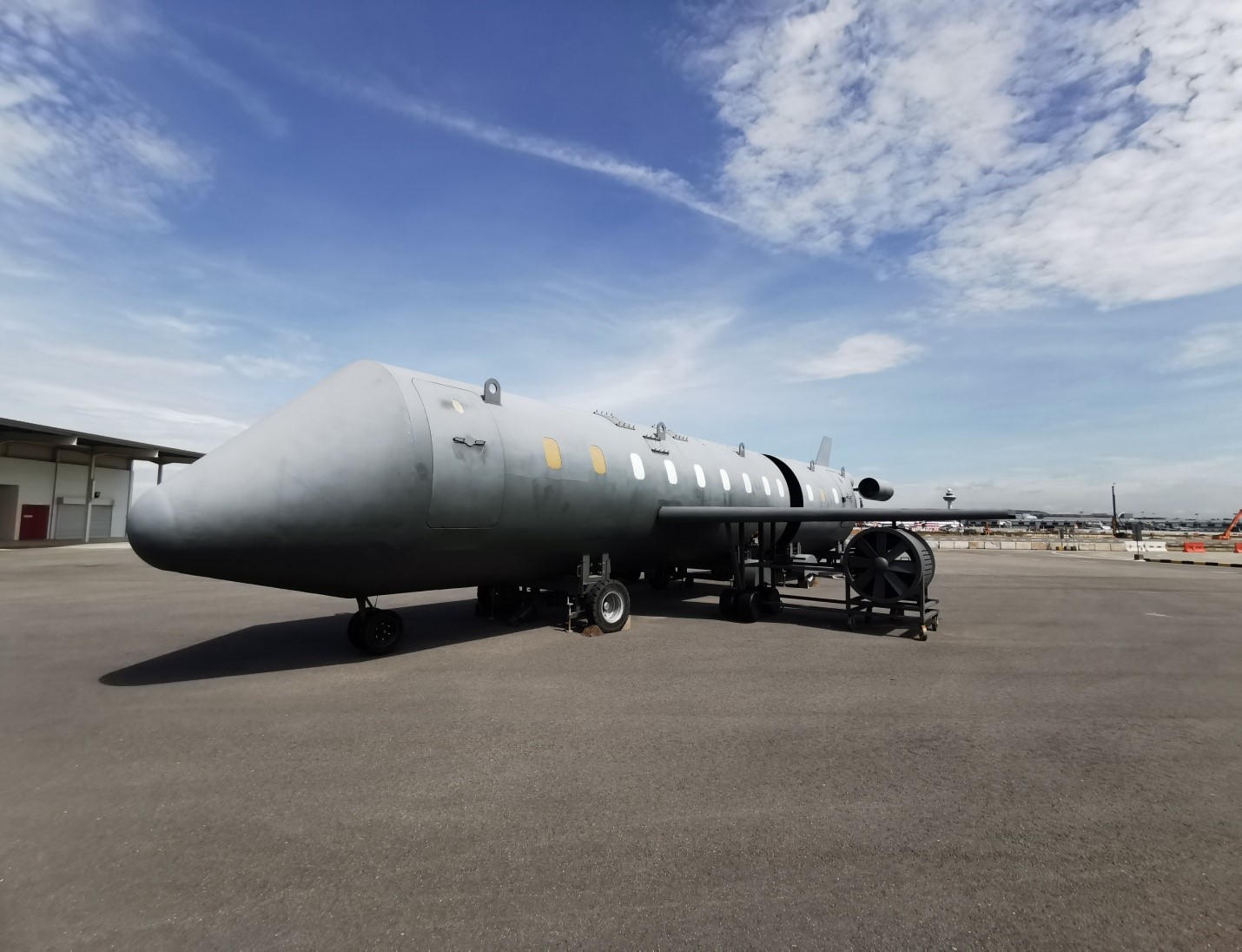 The Mobile Aircraft Simulator is able to simulate the high temperatures and low visibility scenarios during firefighting.
During this period where air traffic has slowed, AES officers have also stepped up to take on additional roles in the airside ranging from wildlife management to counter-drone operations. Going beyond their line of duty, they conduct patrols to disperse wildlife when needed, help with the facilitation of aircraft towing and ensure that aircraft stands are ready for operation. Not only do the AES officers learn new skills, they also gain new perspectives on airport operations which will come in handy during their firefighting and rescue operations.
When asked about how he sees the AES changing in the next five years, Alvin Lee, Chief AES, described it as transformation. "The way we define transformation is by looking at future-proofing AES. How do we prepare ourselves for the future? Today it's still physically demanding but over and above, there is also greater sophistication in terms of technologies that are used to fight fires." He adds that there is a dedicated team – the Airport Fire Vehicles and Equipment Specialist group – that is now looking into how more technology can be used in the Service's operations and in the training of AES officers.
"I think one of the trends we are seeing is an increasingly sophisticated workforce and we will need to redesign the job such that it will still be challenging for people who join us. The job will require them to be a thinking firefighter," said Chief Alvin, highlighting that the service is already experimenting with technology such as autonomous vehicles that will enhance the capabilities of AES officers.  
Keeping pace with evolving technology and trends, AES continues to strengthen its capabilities to handle all emergencies at the airport, safeguarding passengers when they fly through Changi Airport.