Improving Changi's baggage system performance
Changi Airport's Baggage Handling System (BHS) has evolved over the years from the simple conveyor lines that deliver bags from point A to point B, to one of the most sophisticated systems found in any airport in the world. Using advanced control software, Changi's BHS today incorporates many different technologies used to support a large air hub.  These ranges from systems that screen bags for dangerous items, send the bags to specific storage waiting areas for early check-in, to automated sorters based on a passenger's destination, to name a few.
To help operations managers better analyse system data and performance, and plan for traffic pattern changes across the whole airport, Changi Airport Group (CAG) partnered BNP Associates, Inc. a company which has good domain knowledge of BHS across different countries worldwide to push the boundaries of best practice.
Before Covid-19 hit and with traffic patterns intensifying at Changi, CAG realised that it needed a holistic analysis tool to manage the performance of its BHS as a single system across its terminals, to improve overall performance. A new software was developed for this purpose, as the BHS in different terminals were installed and operated as individual systems over the years, as the terminals were built. This helped optimise baggage operations as one complete airport-wide system.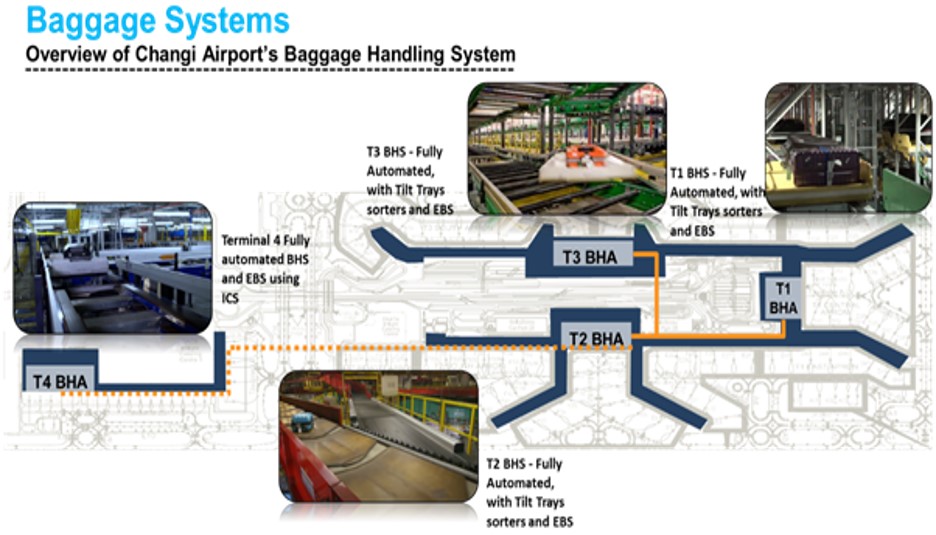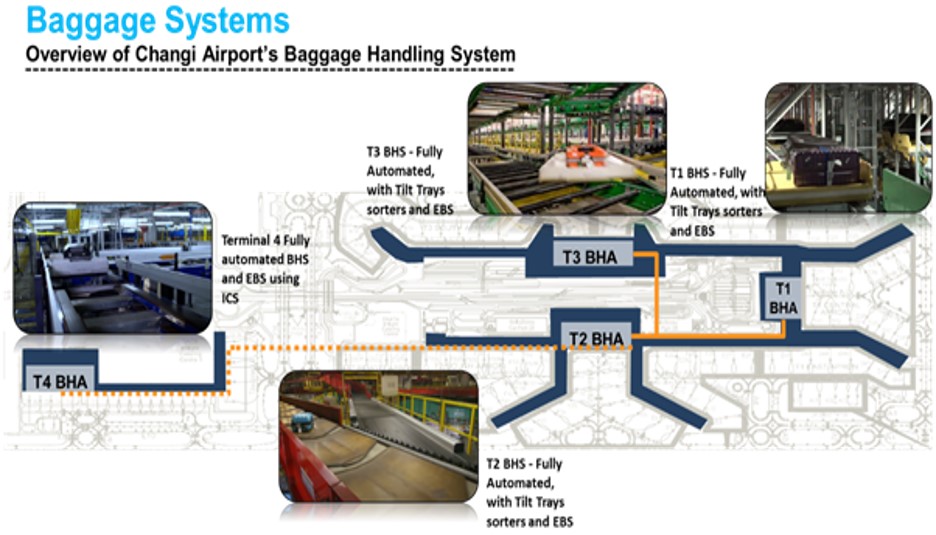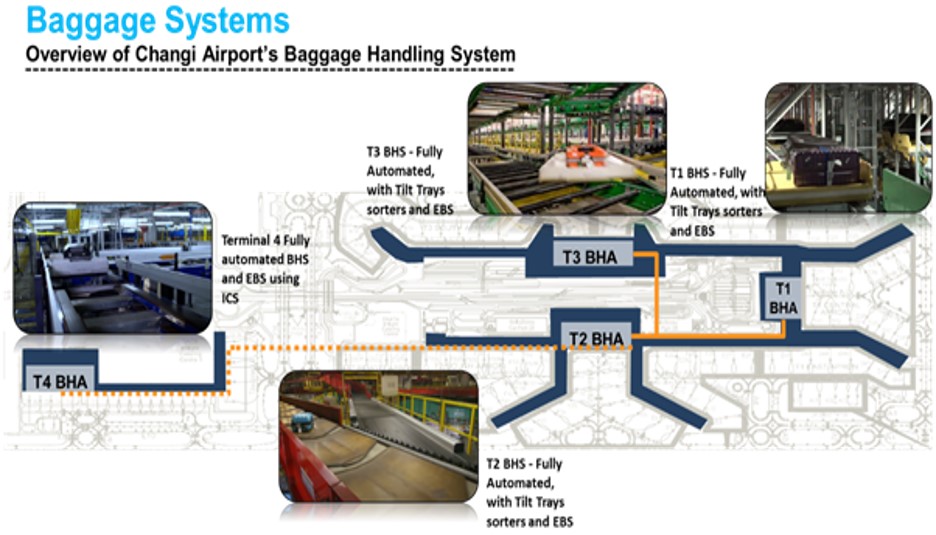 Overview of Changi Airport's baggage handling systems across its 4 terminals
With traffic characteristics changing over the years, additional data was needed for more accurate prediction and analysis of BHS performance, which impacts issues such as the Minimum Connecting Time required for passengers to transfer between airlines. An integrated tool to analyse system capability and capacity would enable the BHS team to simulate and study different operating modes to handle future traffic demand and changing parameters, to optimise equipment and manpower productivity.
CAG and BNP poured in hard work over 13 months to develop a tool to meet this need, as the software had to be validated using historical data, to achieve 99% accuracy. Aptly named 'Changi BEST' (Changi Baggage Expert Simulation Tool), this software integrated all the current baggage handling systems and the different technologies used in each terminal into a single comprehensive operational planning tool. The data generated would enable the CAG BHS team to better understand how changes such as air carrier movement, schedule changes, or temporary system maintenance outages will impact each terminal's baggage system's operations.
Despite lower traffic volume during this period and unseen to passengers after they say goodbye to their bags at check-in, the 'Changi BEST' system was immediately put to test once it was commissioned, to plan a major air carrier's relocation from one terminal to another. Initially, the air carrier had concerns about the capability of the BHS to accommodate its move. Using 'Changi BEST', the team generated information to assure the air carrier's Senior Management that the airport could fully support their move, without any detrimental impact to the air carrier's strict baggage connection time requirements.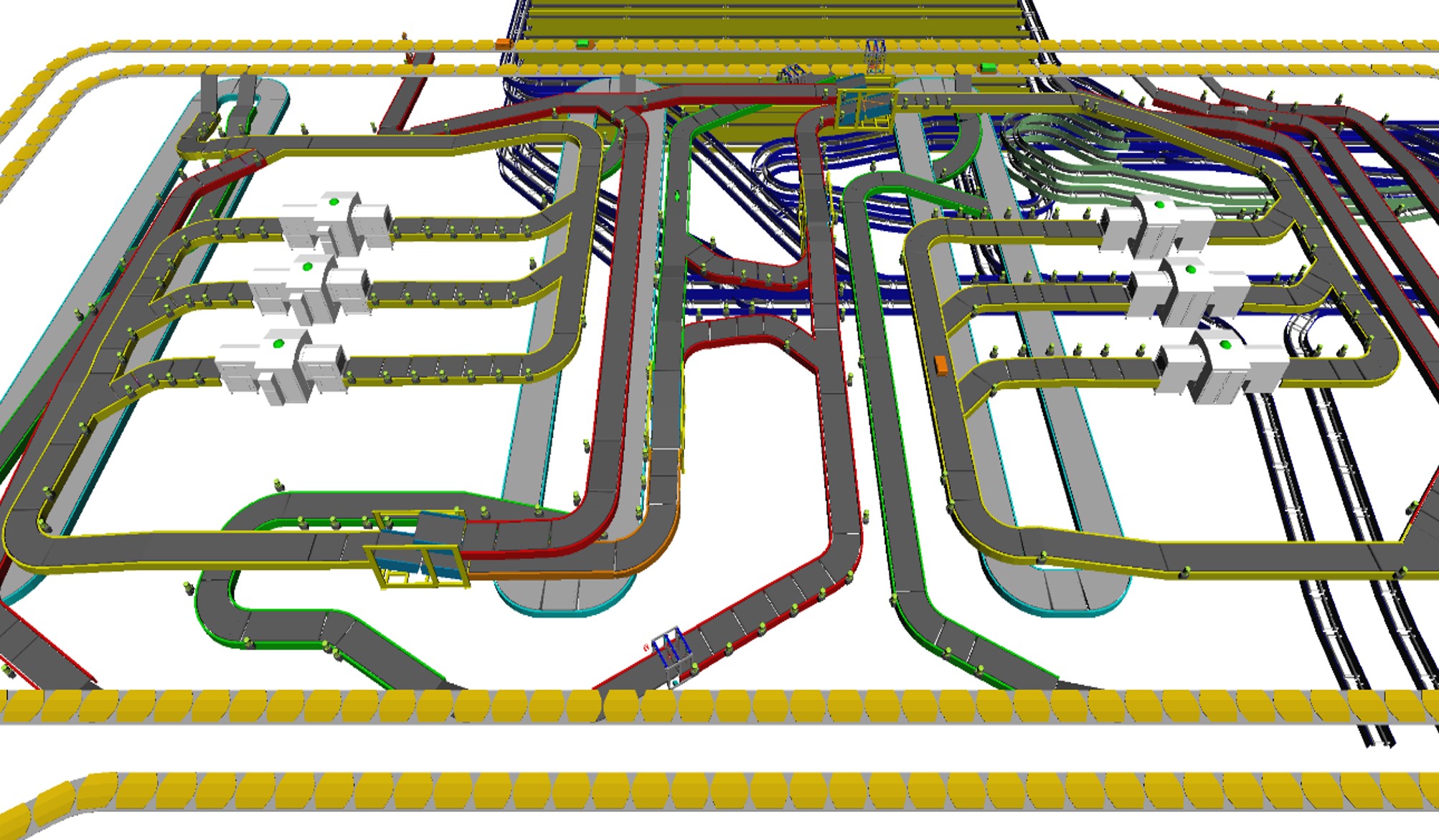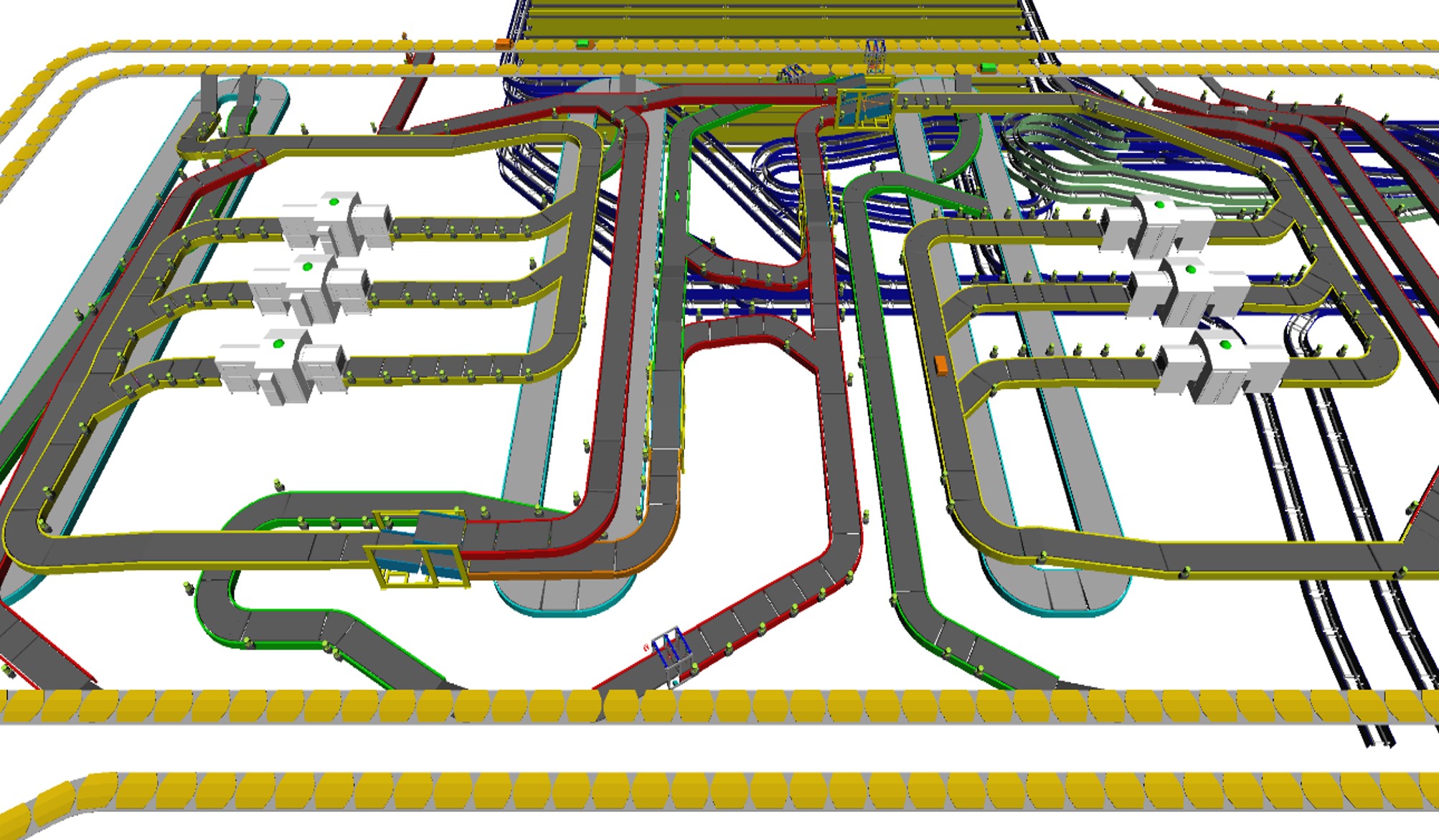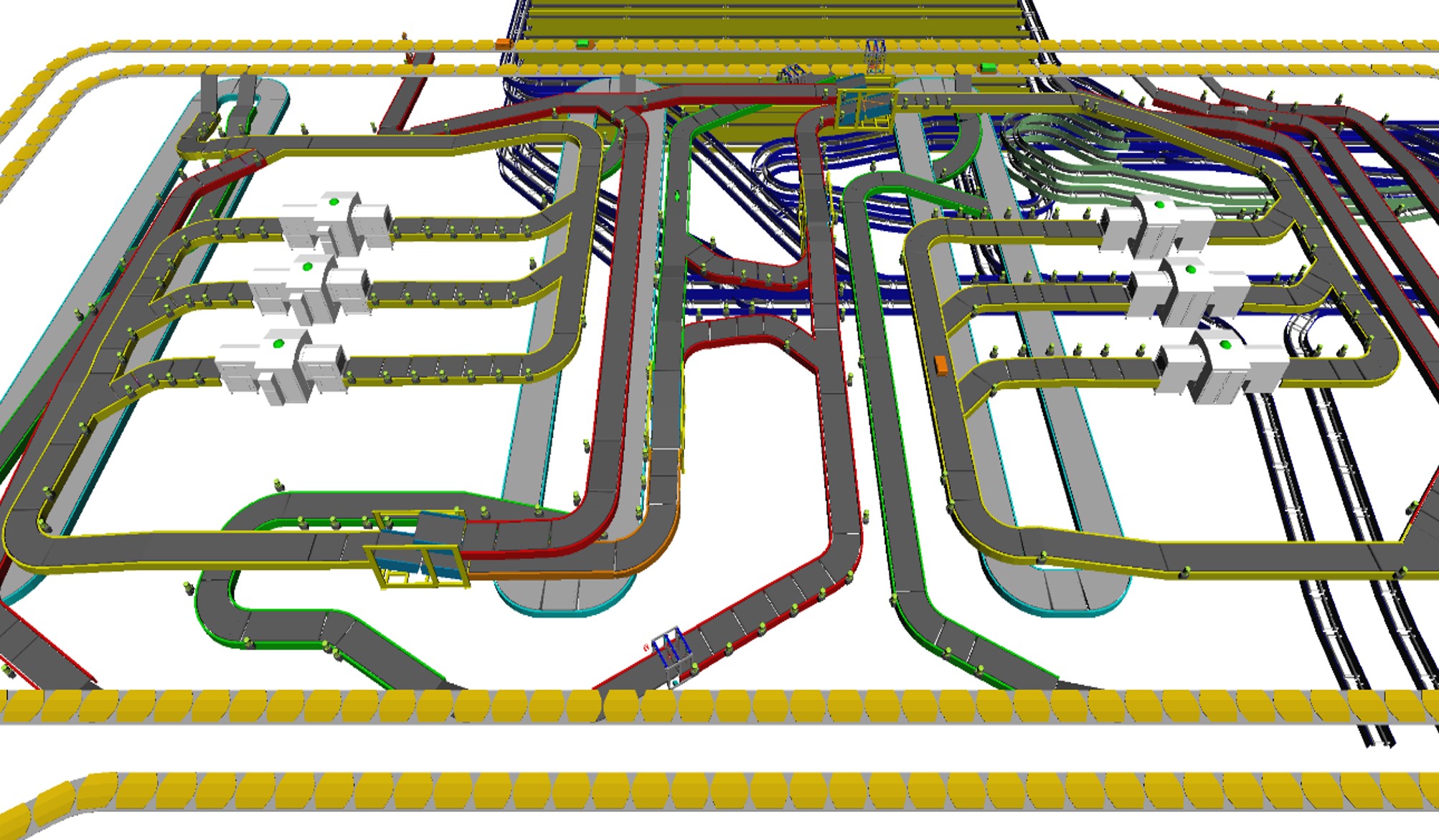 A sample animation view generated by the software during analysis
With the aid of such a comprehensive and intelligent 3D simulation tool, CAG's BHS team is now able to evaluate operational changes to make preemptive decisions. Going forward, when traffic resumes, this tool will prove to be very valuable, helping to ensure that the airport continues to operate smoothly regardless of changes in traffic patterns, so that passengers can be reunited with their luggage without fuss, when they arrive at their destination.