Another leap forward in the digital transformation of the Changi air cargo hub
Digital transformation of the Changi air cargo hub just got a booster jab in the arm – with the Truck Dock Slot Booking (TDSB) initiative. A community application and digital initiative led by Changi Airport Group (CAG) for the air cargo community, it allows freight forwarders and trucking companies to book time slots to pick up air cargo more seamlessly, with reduced waiting times.
How TDSB enables greater efficiency in the Changi air cargo hub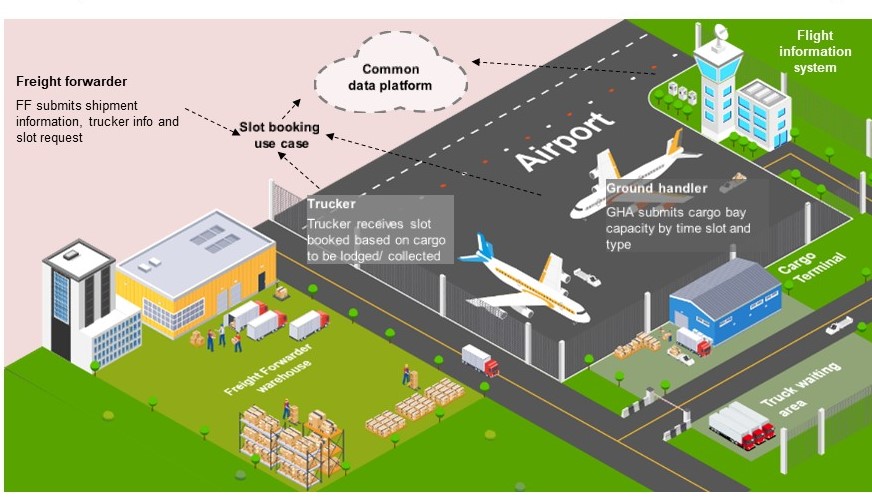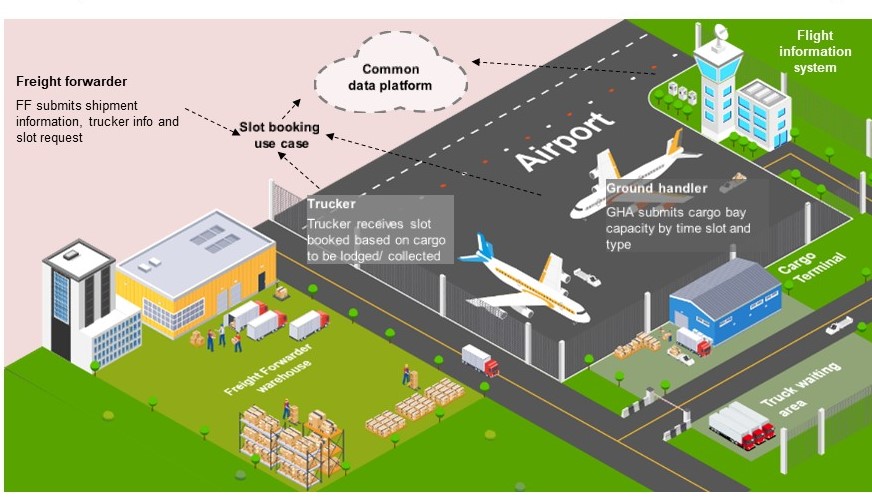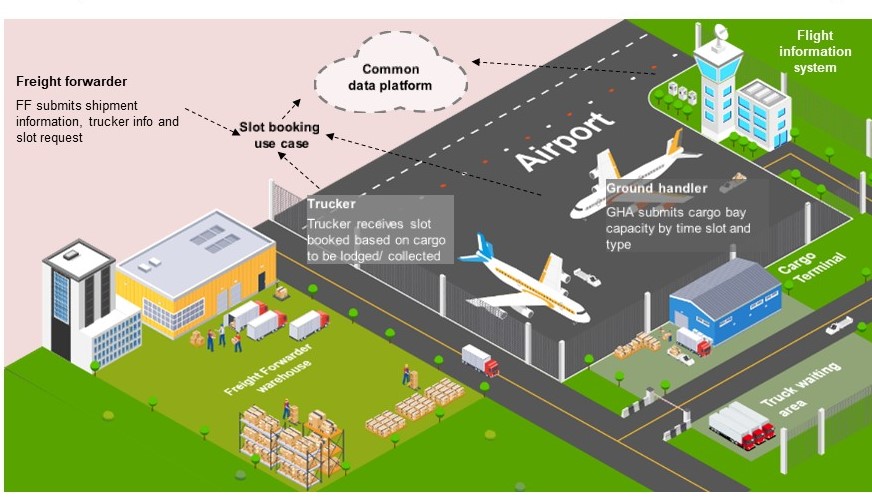 When air cargo arrives in Changi Airport, they are processed by ground handlers at the cargo terminals, and then transported to warehouses or regional distribution centres via trucks. Prior to the TDSB initiative, trucks from freight forwarders would arrive at the cargo terminals without any pre-bookings. As a result, trucks sometimes all arrive at the same time, causing congestion and long waiting lines. Similarly, there would be off peak periods with few trucks.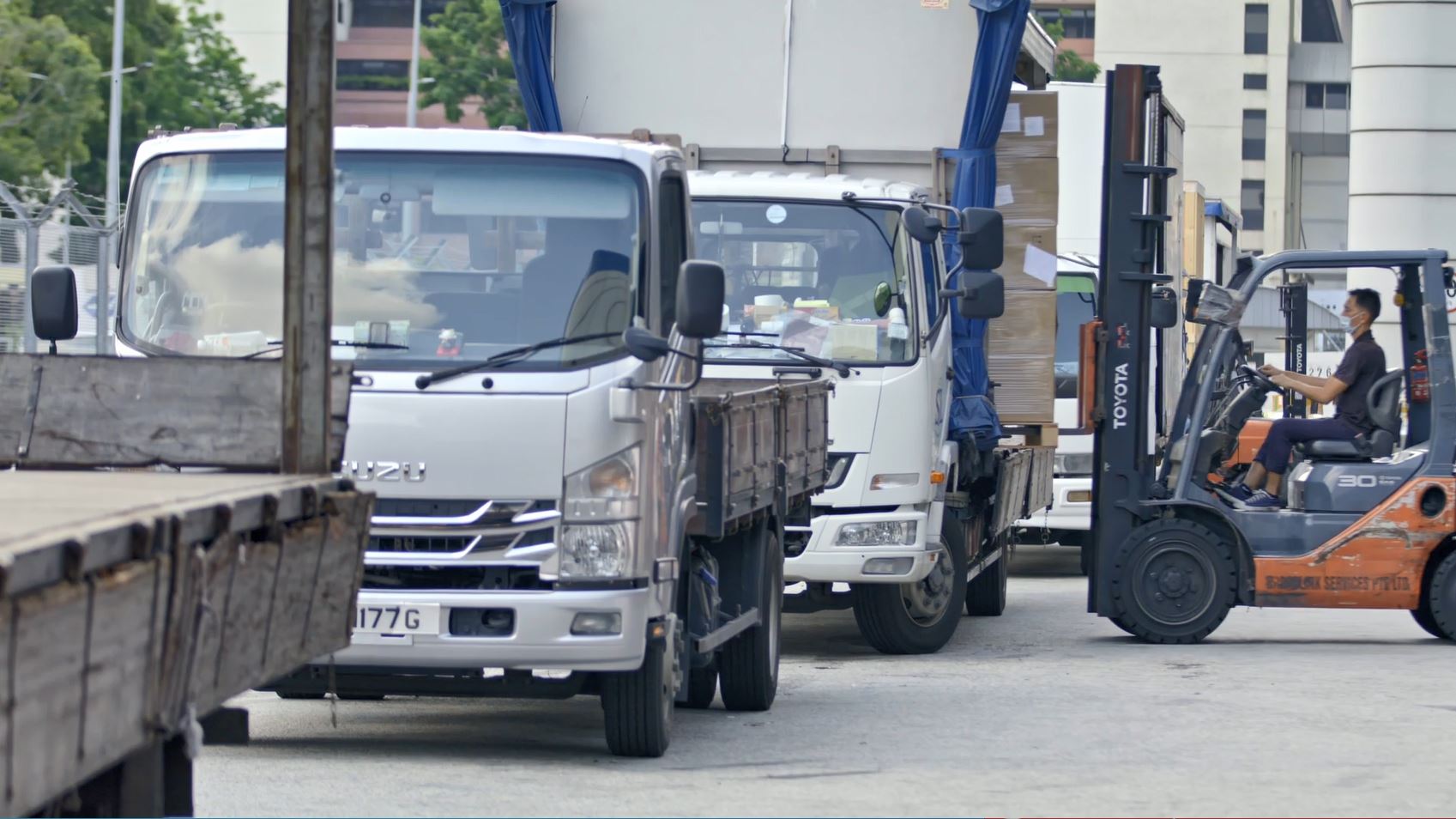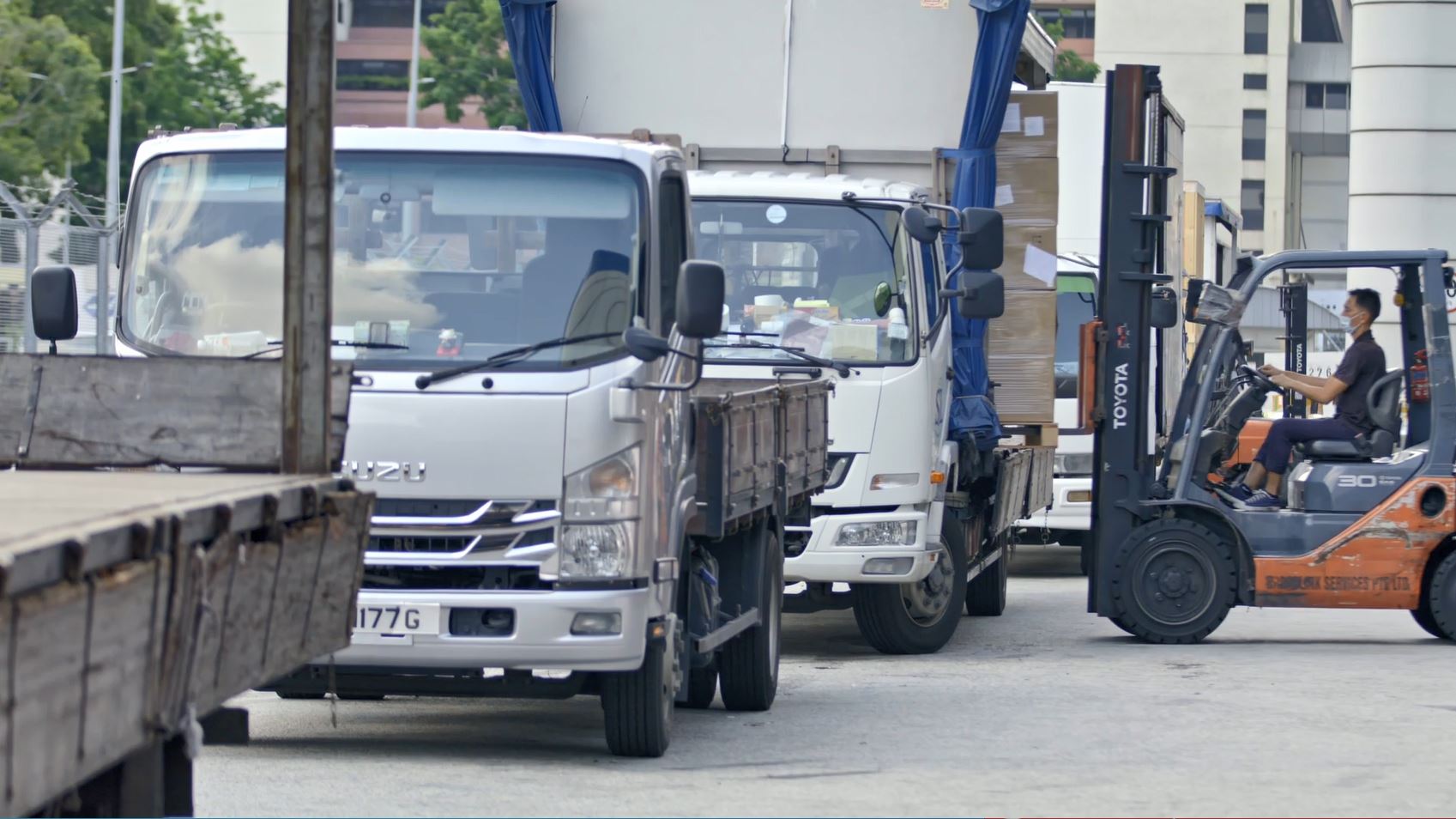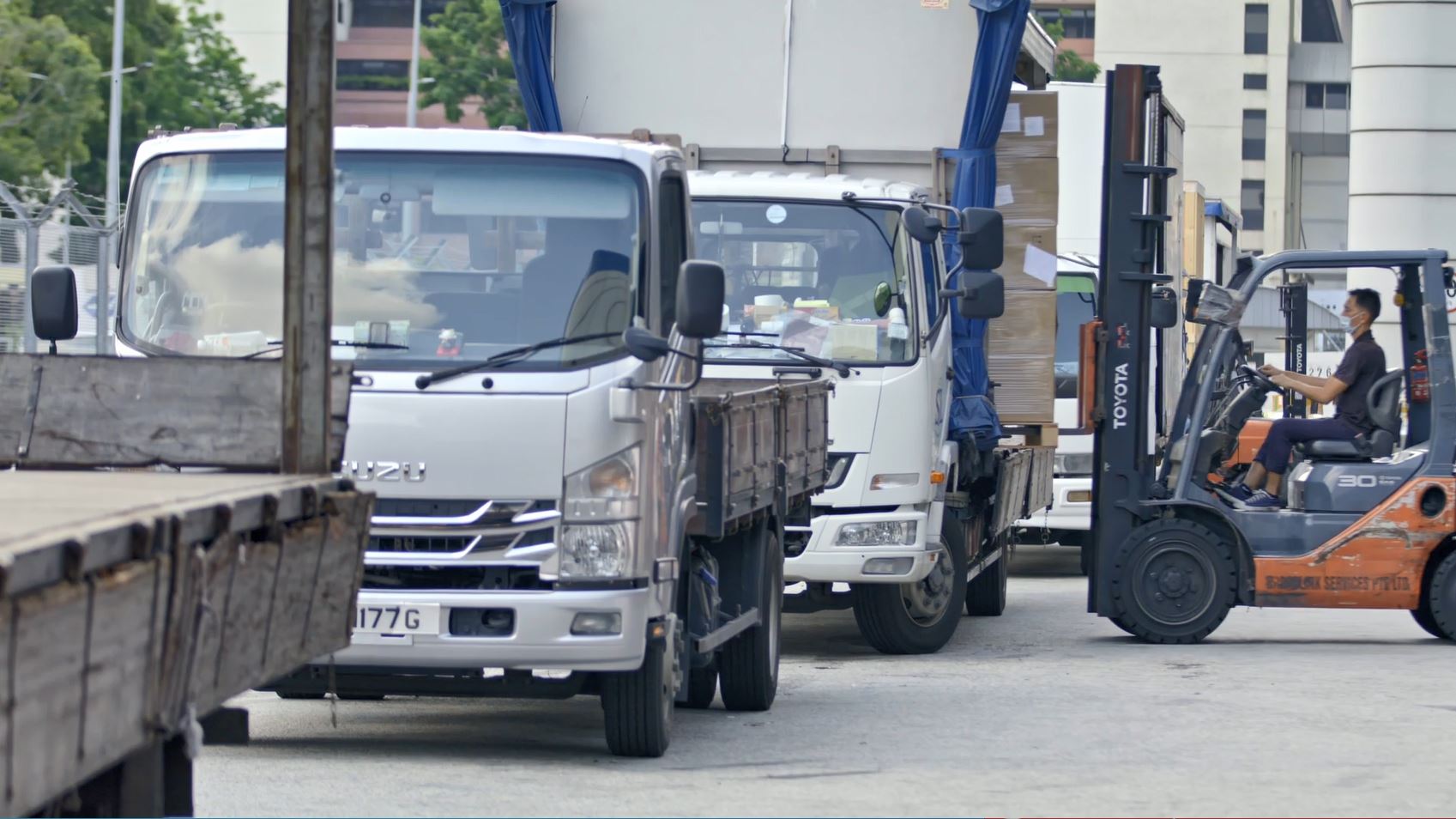 Trucking plays a key role in the supply chain
Easily accessible via a web portal and mobile application, the TDSB links cargo handlers, freight forwarders and trucking companies at one go. Cargo handlers like SATS and dnata now have greater visibility of landside activities at their cargo terminals on truck arrivals and shipments to be collected or lodged, thereby increasing their speed to process and handle the shipments. Cargo collection and lodgment can then be evened out, leading to greater resource optimisation and productivity improvements. Shorter truck waiting times also supports Changi aviation hub's overall sustainability efforts to reduce carbon emissions.

Mr Musdalifa Abdullah, Managing Director, dnata Singapore, said, "TDSB not only shortens waiting times for drivers and agents but also supports dnata in better planning and optimising inbound and outbound traffic. A truck schedule enables our teams to adjust resources during busy periods to ensure the safe and efficient handling of cargo, delivering an even better customer experience."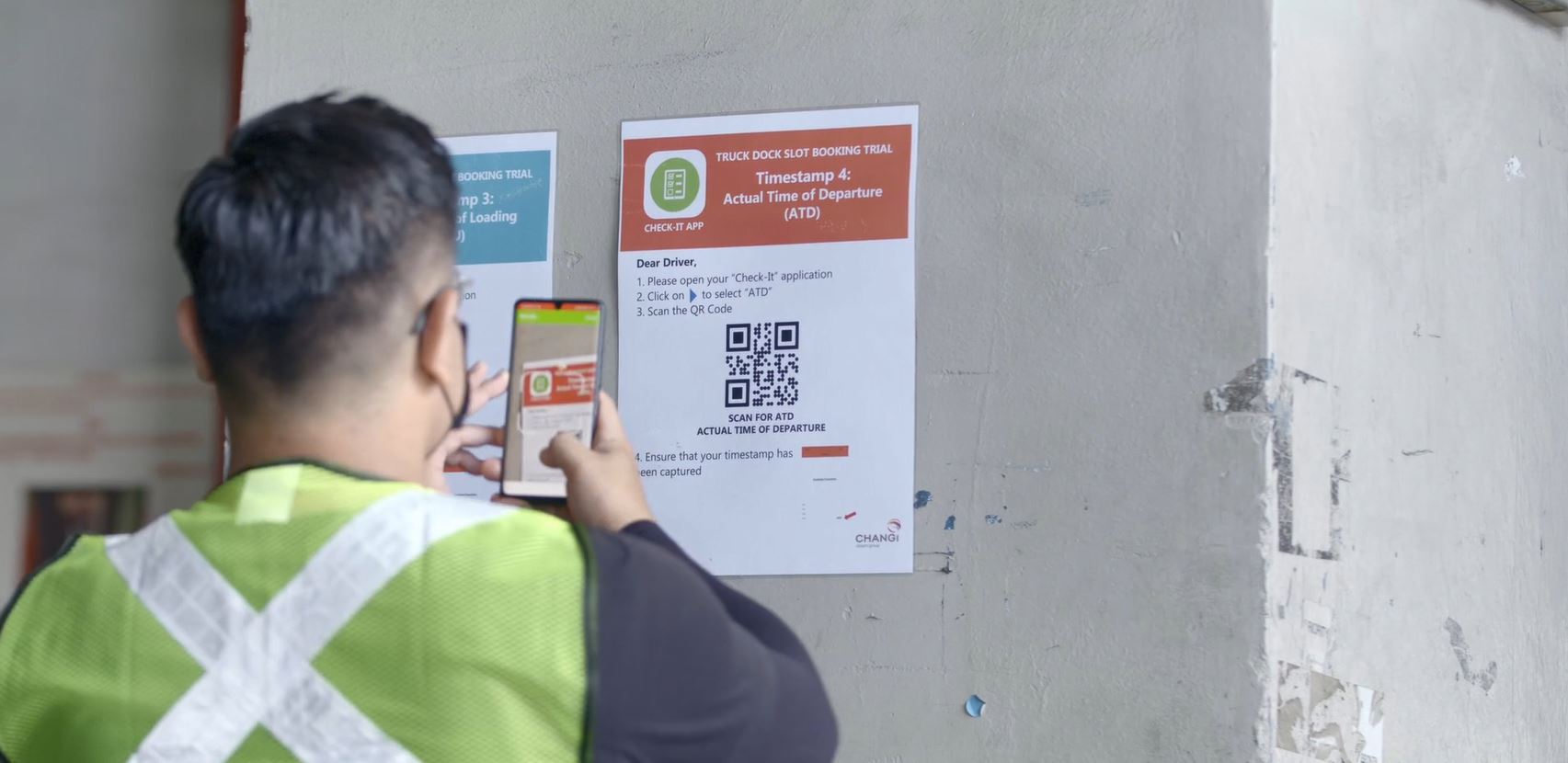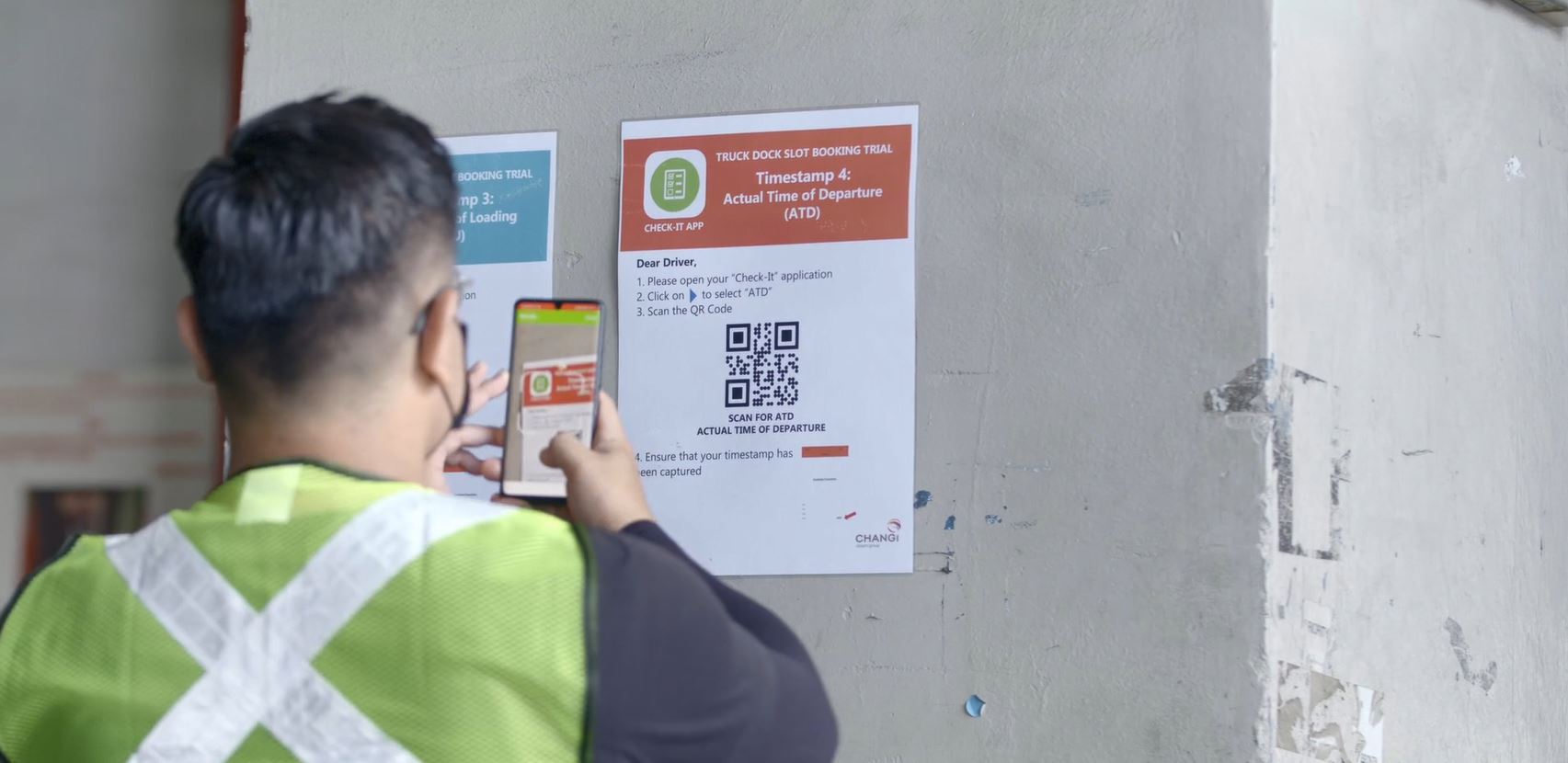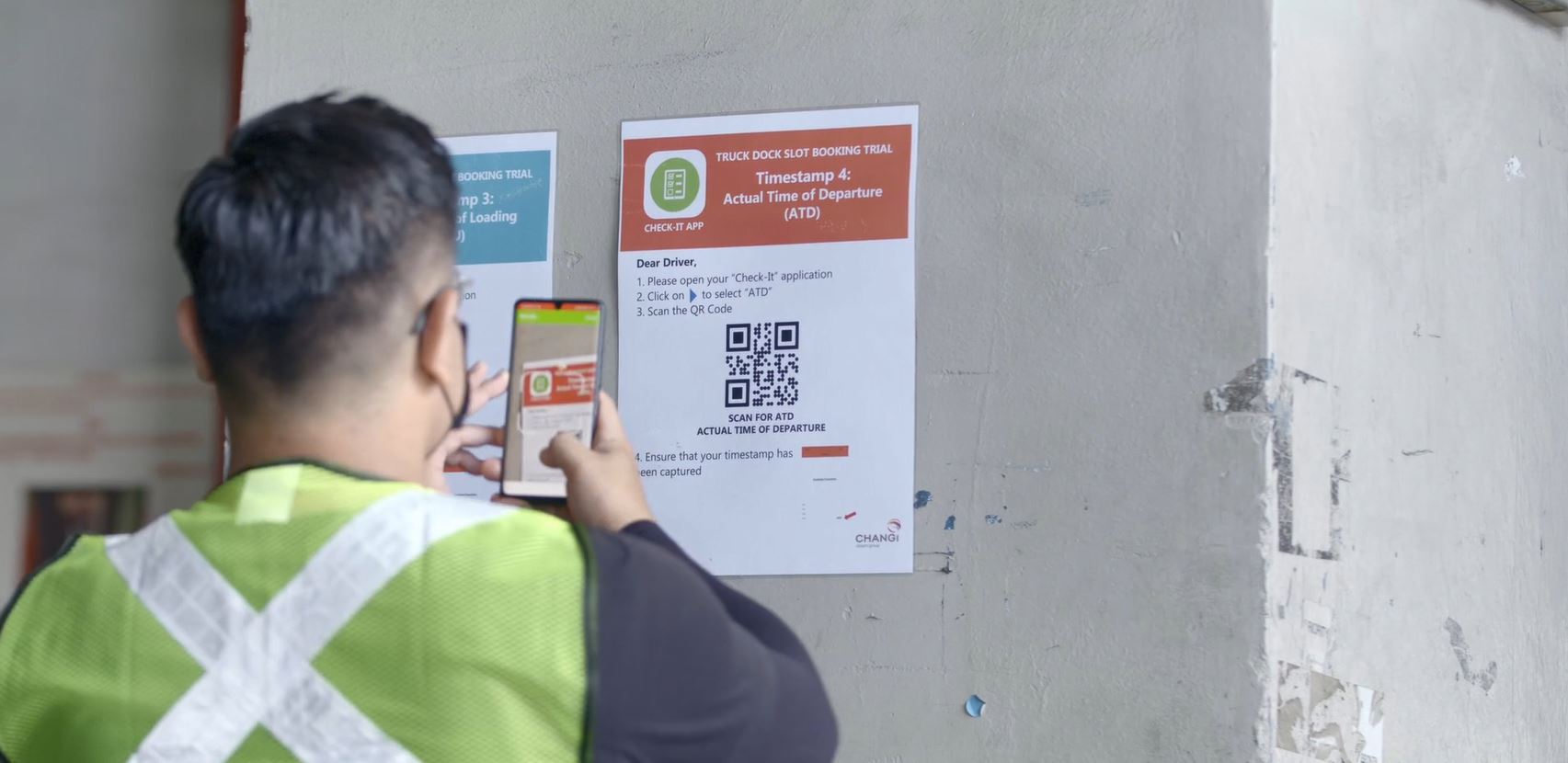 The TDSB application was refined along the way to enhance user experience.
Trial with Changi cargo community
A TDSB trial commenced in March 2021. With the trial facilitated by CAG, the pilot group has since expanded to 10 companies, comprising the cargo handlers dnata and SATS, and eight freight forwarders and trucking companies. With valuable feedback provided by the pilot users, the application was refined along the way to enhance user experience.
In November 2021, the pilot group including CAG signed a memorandum of understanding (MOU) witnessed by Mr Ho Yuen Sang, Director of Aviation Industry, Civil Aviation Authority of Singapore. The MOU signing ceremony was an important milestone not just for TDSB, but also for Changi's air cargo industry as it signified the drive and commitment towards greater industry digital transformation and community collaboration.
Mr Ho said, "The TDSB initiative is an example of how the community can come together to leverage digital technology for mutual benefit. I look forward to more digital collaborations on the Air Cargo Community System, as we innovate together to build a stronger air cargo hub for Singapore."
Alvin Chua, Head of Business Development, RichLand Logistics Services, added, "RichLand Logistics is pleased to join the group of pilot key stakeholders and fully supports the TDSB trial initiative. As a leading trucker for some of the largest freight forwarders operating in Changi, we are convinced that the TDSB initiative will be a game changer for the air cargo community. With the signing of the MOU, RichLand is committed to playing our part towards making this a success."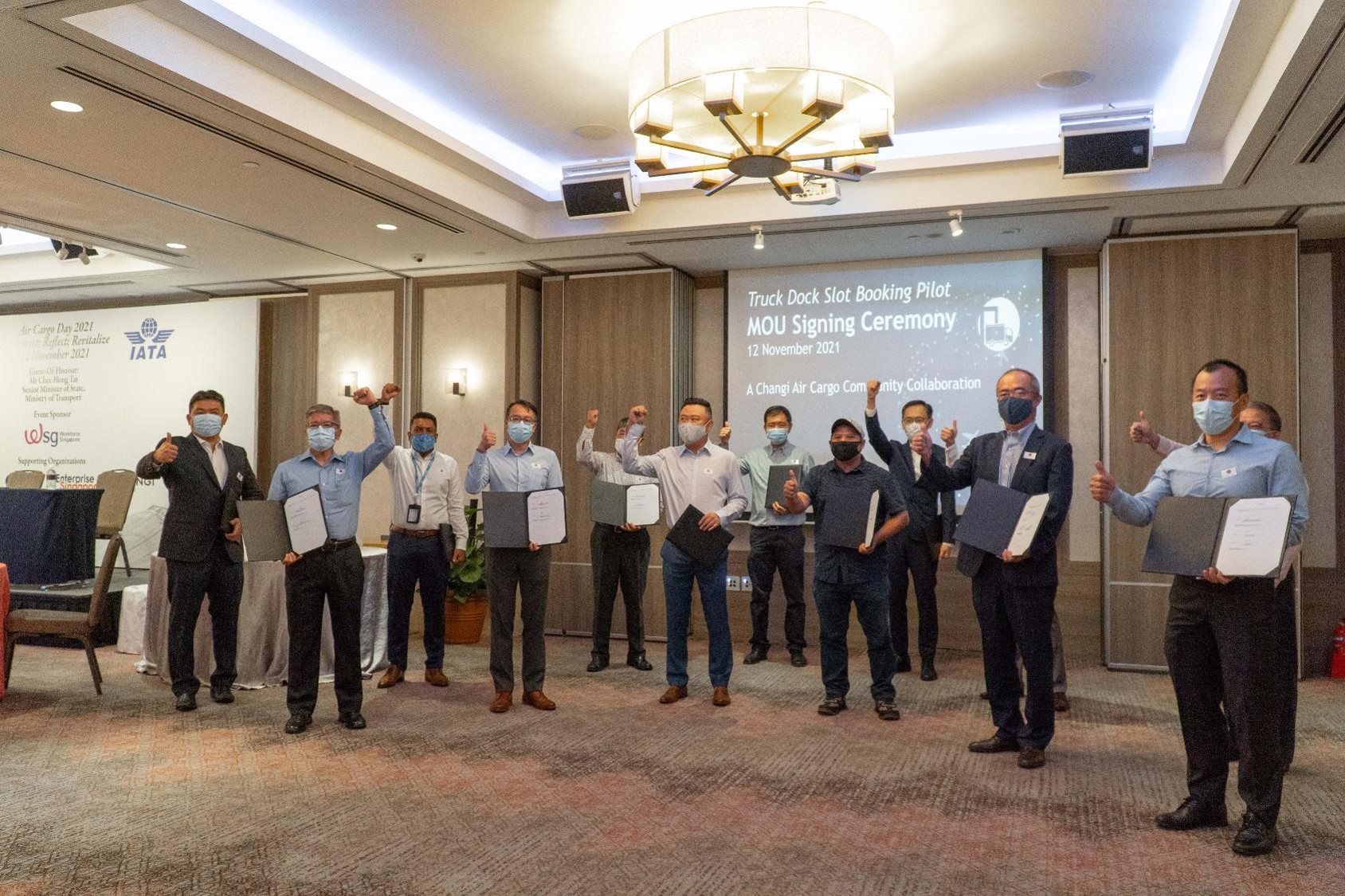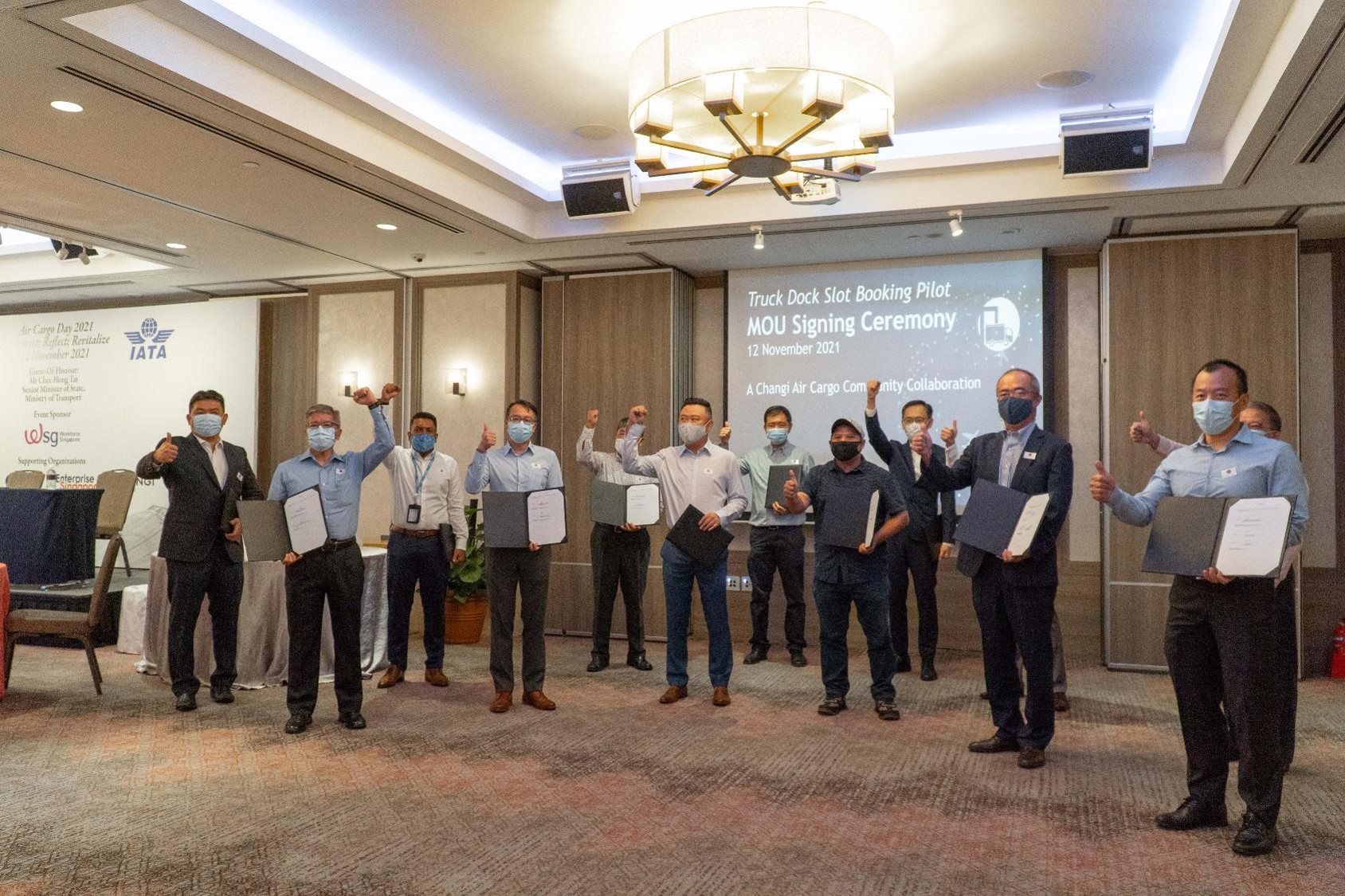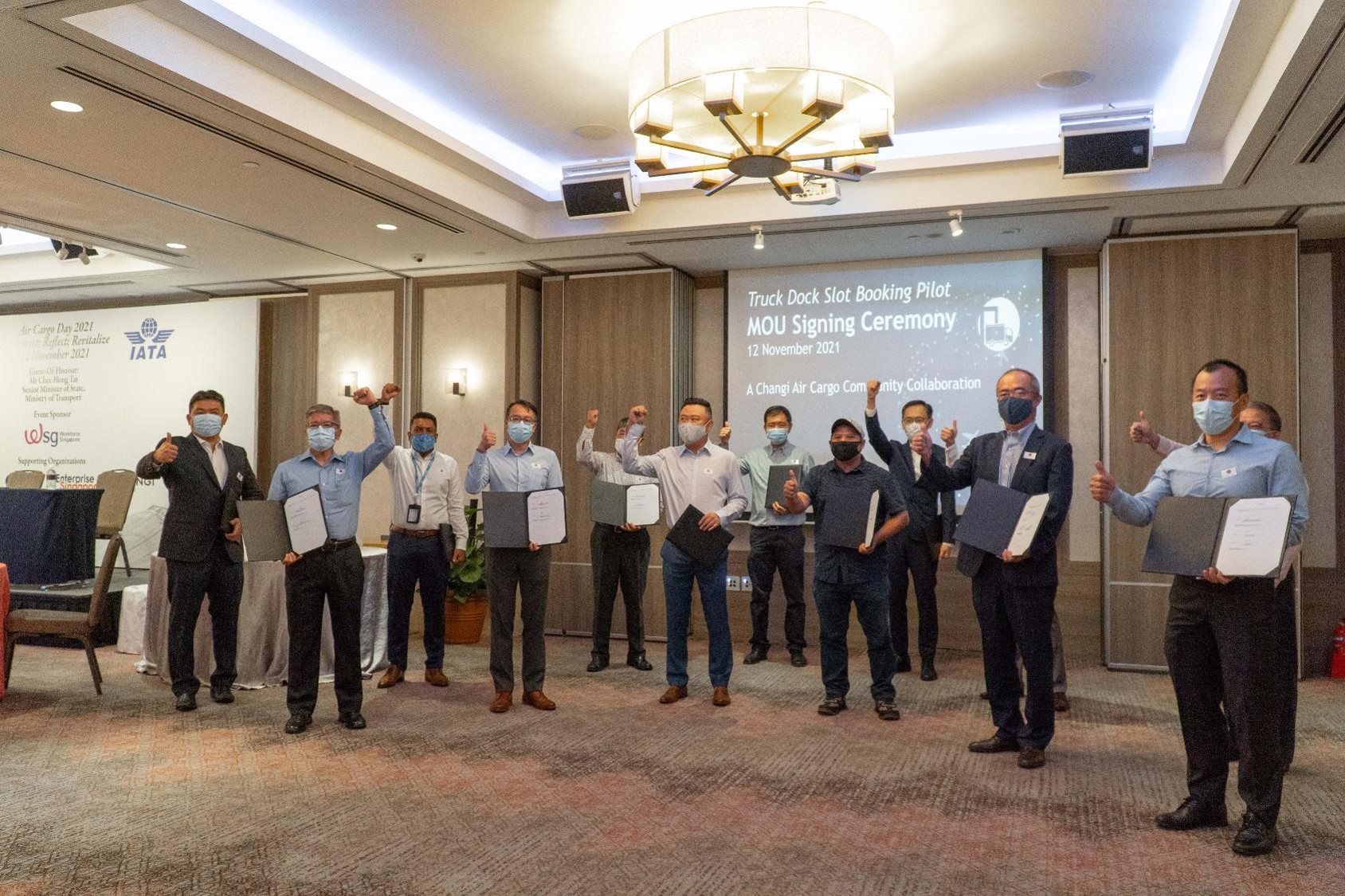 The Changi air cargo community cemented their support for the community-wide application of TDSB in a MOU-signing ceremony on 12 December 2021.
Moving towards community-wide implementation
CAG and the TDSB pilot stakeholders are building on the foundation and continuing the work towards community-wide implementation. Together, the stakeholders are embarking on the next phase of the TDSB trial which allow users to have greater visibility of truck dock bookings and shipment information, as well as reap the benefits of a more streamlined process through data integration. CAG will be organising outreach events in the first quarter of 2022 to expand the existing pilot group.
Through collaboration, we can make the air cargo process more efficient and drive industry digital transformation for our Changi air cargo hub. If you are a stakeholder of our air cargo community interested to know more about the TDSB trial, reach out to cagcld@changiairport.com for more information, or to indicate your interest to come on board the trial.