How Changi enhanced infection prevention and control in the terminals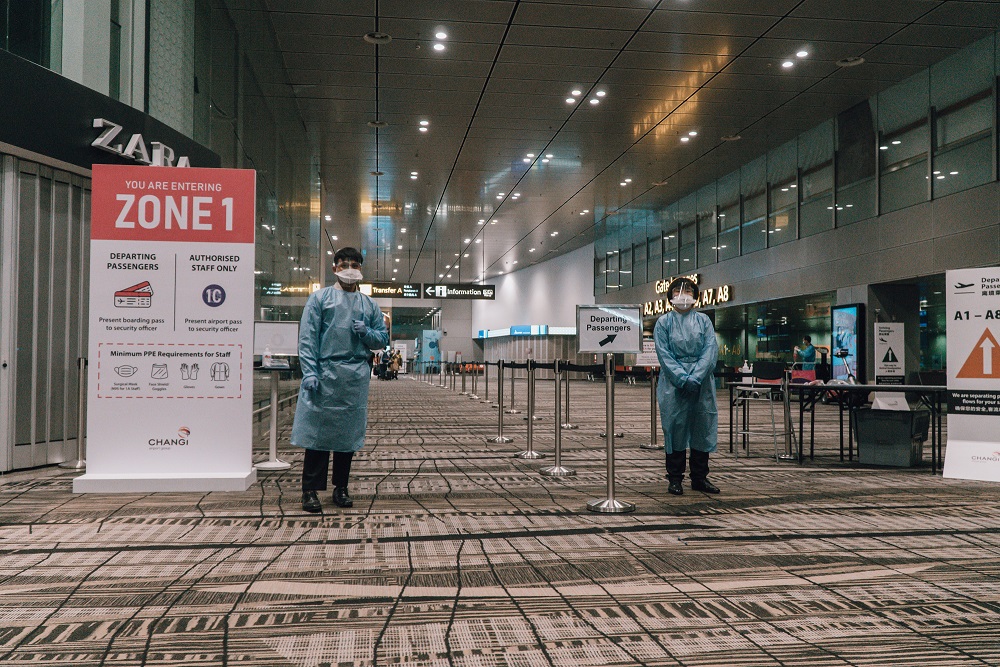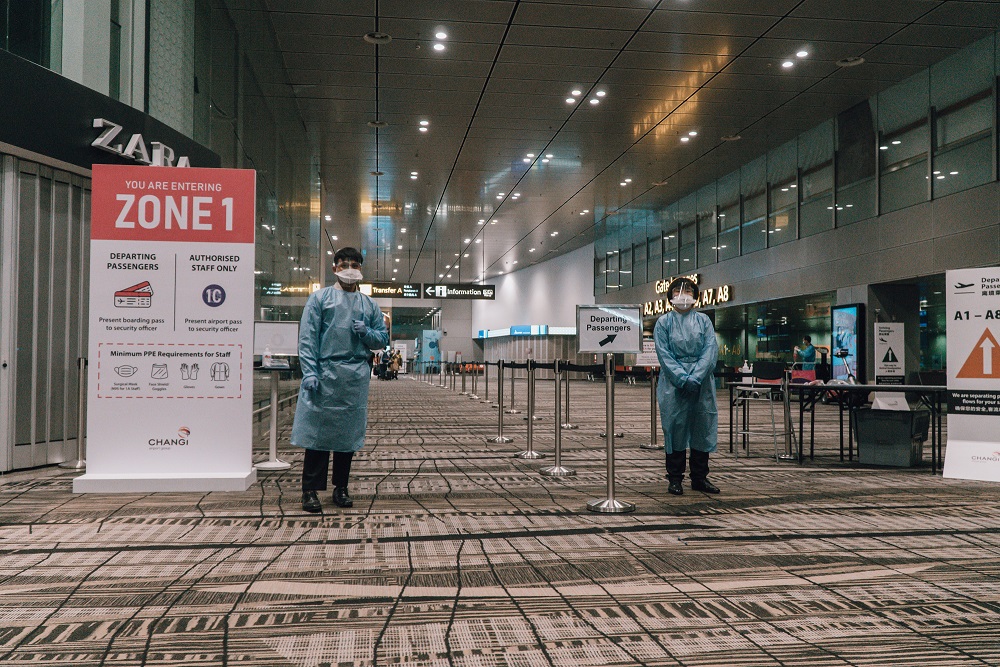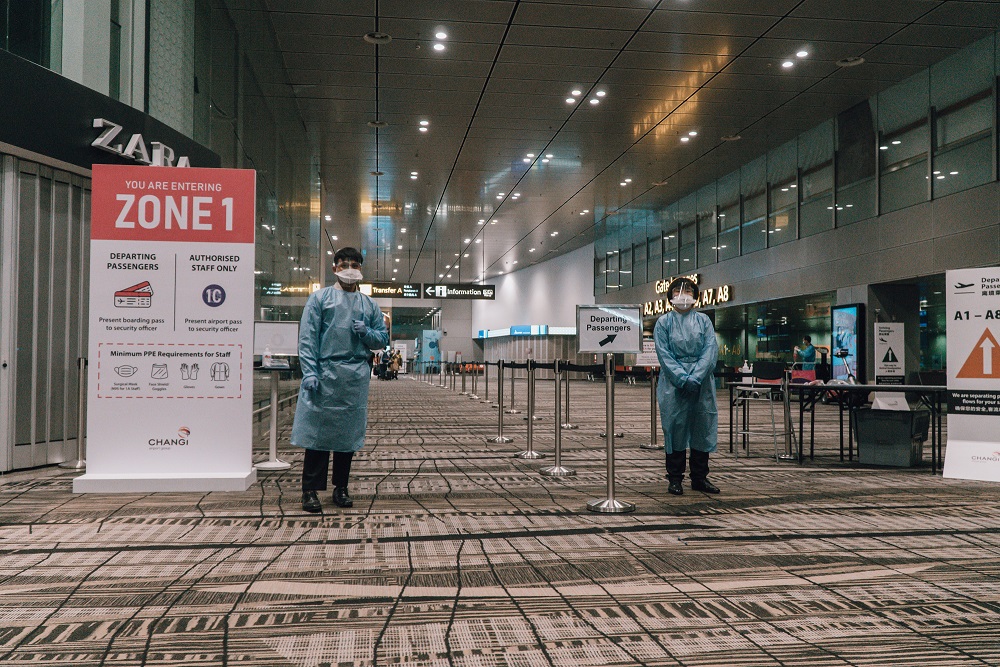 To prepare for the safe re-opening of Changi's terminals to the public following the detection of Covid-19 cases at the airport, Changi Airport Group (CAG) has been working closely with the authorities to put in place a spectrum of infection prevention and control (IPC) measures, to provide additional layers of protection to Changi's existing Covid-19 defences.
Following an operational analysis, the new control measures include setting up a zonal system within the terminals for airport workers, enhanced personal protective equipment (PPE) protocols for the higher-risk zones, as well as more stringent testing regimes. To ensure the smooth implementation of these new control measures, CAG also set up supporting facilities, such as PPE donning and doffing stations, and dedicated staff rest and meal areas. Additional training sessions on the proper donning and doffing of PPE were also conducted, to ensure that all staff are adequately prepared to work in the airport's new operating environment.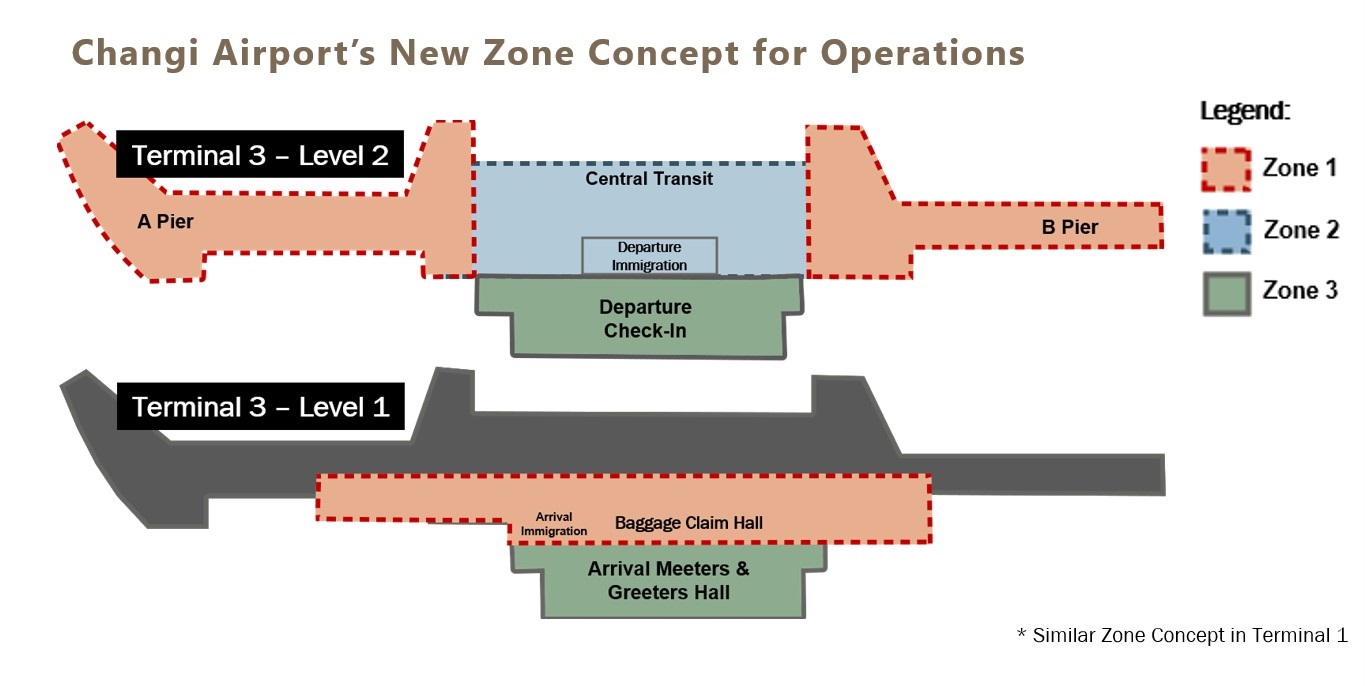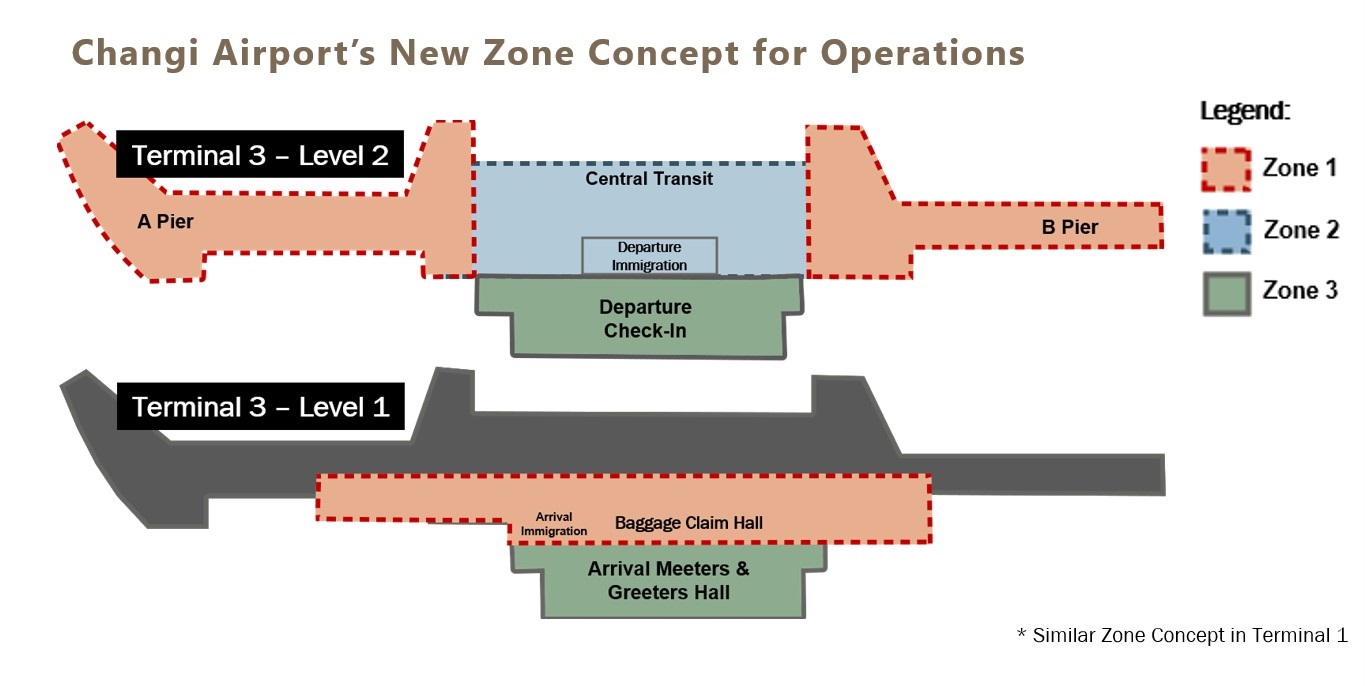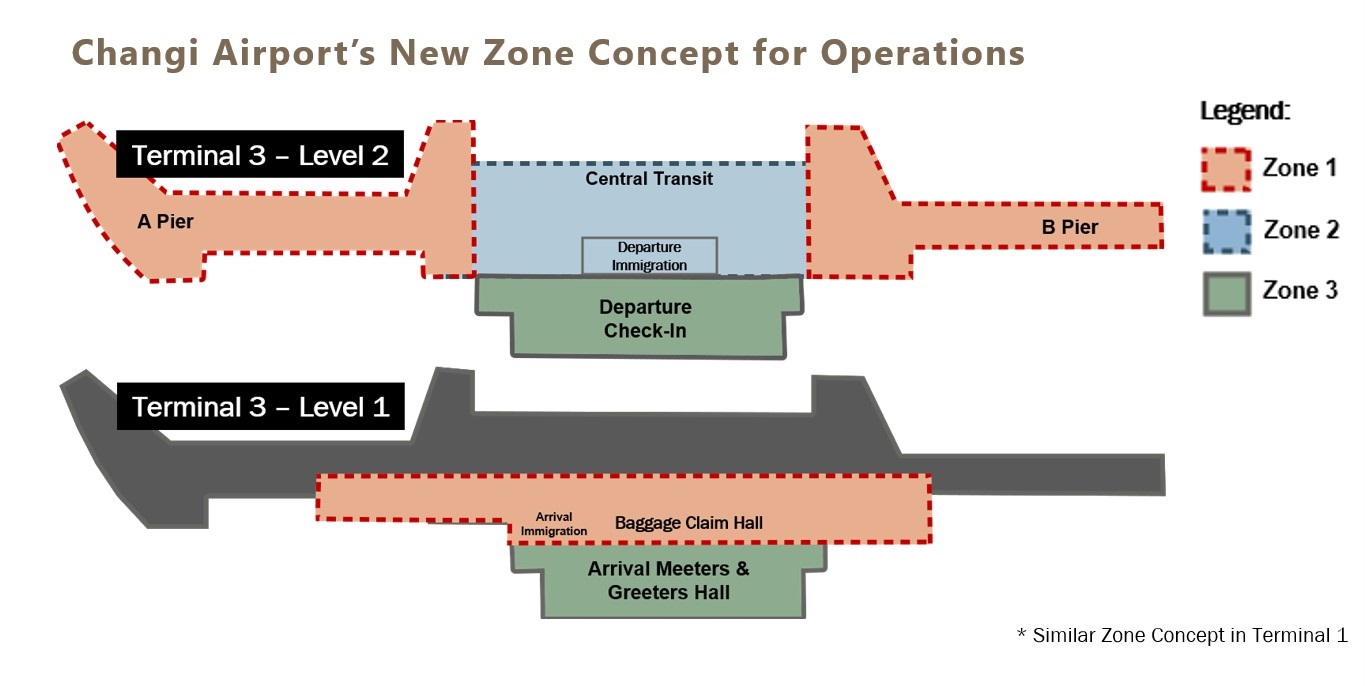 Changi Airport's new operating environment in Terminal 3, which segregates it into various zones
Behind-the-scenes look at the implementation of new control measures
Each airport terminal is now segregated into three zones – Zone 1 comprises the arrival and departure gates and the baggage claim hall; Zone 2 is the general transit area where the retail and F&B outlets are located; and the Departure Hall and other public areas make up Zone 3.  Staff working in each zone will remain in their respective zones for the duration of their shifts. Meals and rests are taken within their zones of duty.
To ensure that workers are equipped with the right levels of PPE based on the zones that they work in, as well as being able to don and doff their PPE in the correct manner, the first step was to arrange for workers in zone 1 for N95 mask fit tests, to make sure their masks fit them securely. Additional training sessions on the dos and don'ts of donning and doffing PPEs were also arranged. Last but not least, supervisors have also been tasked to remind their teams regularly on PPE protocols.



Airport workers going through a training session on proper protocol to don and doff PPE
Concurrent to the training sessions, CAG also conceptualised, set up and trialed the zonal system, to ensure that everything was in place in a matter of three weeks. Multiple trials were then carried out to refine standard operating procedures, to be certain that all systems and processes worked as planned.
The team also worked tirelessly to set up more than 180 donning & doffing stations across Terminals 1 and 3, as well as eight dedicated staff areas with amenities, for workers in Zone 1 to rest and have their meals during their break, since they are not able to leave the zone during their shift.



Stations set up at key points, so that workers can don and doff their PPE properly before the start and end of their shift, as well as during their meal breaks.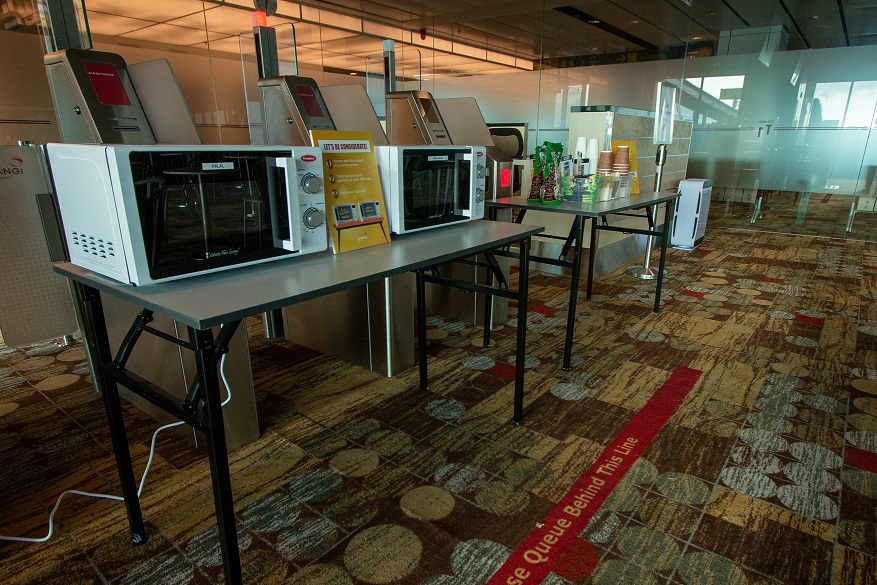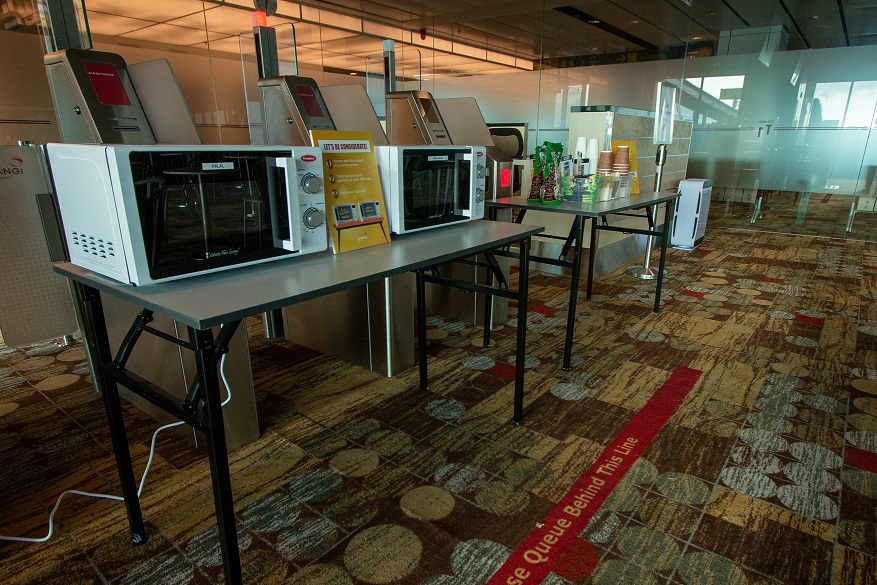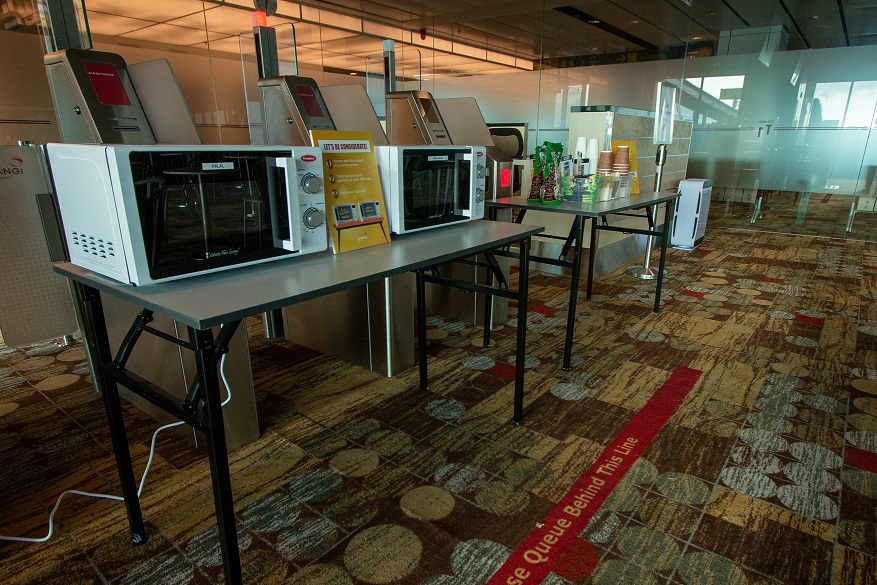 Dedicated staff rest areas in Zone 1 are well equipped with amenities such as microwave ovens, water dispensers, beverages and vending machines.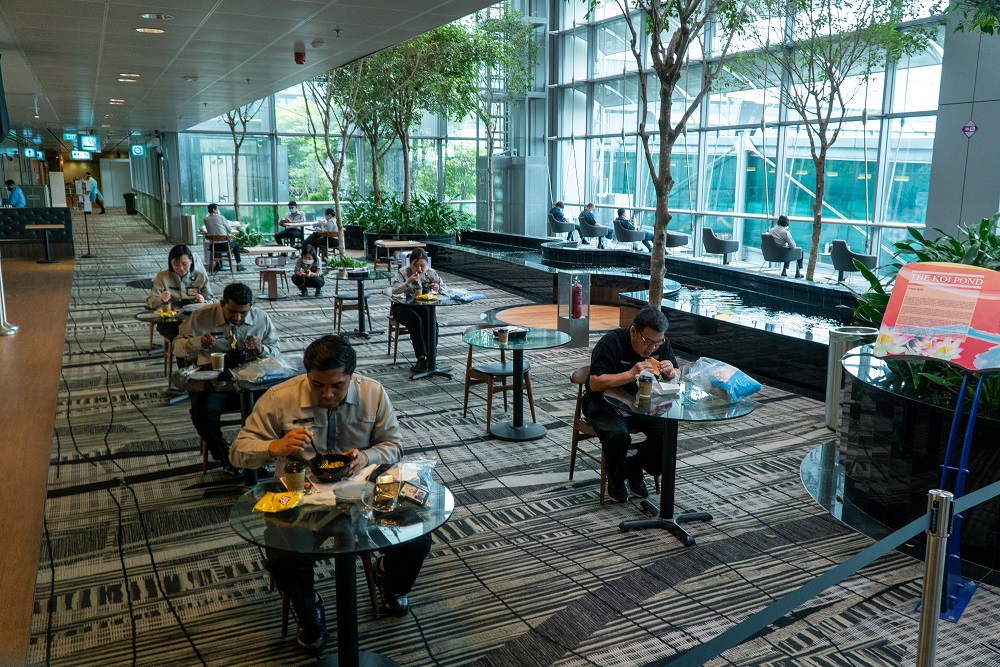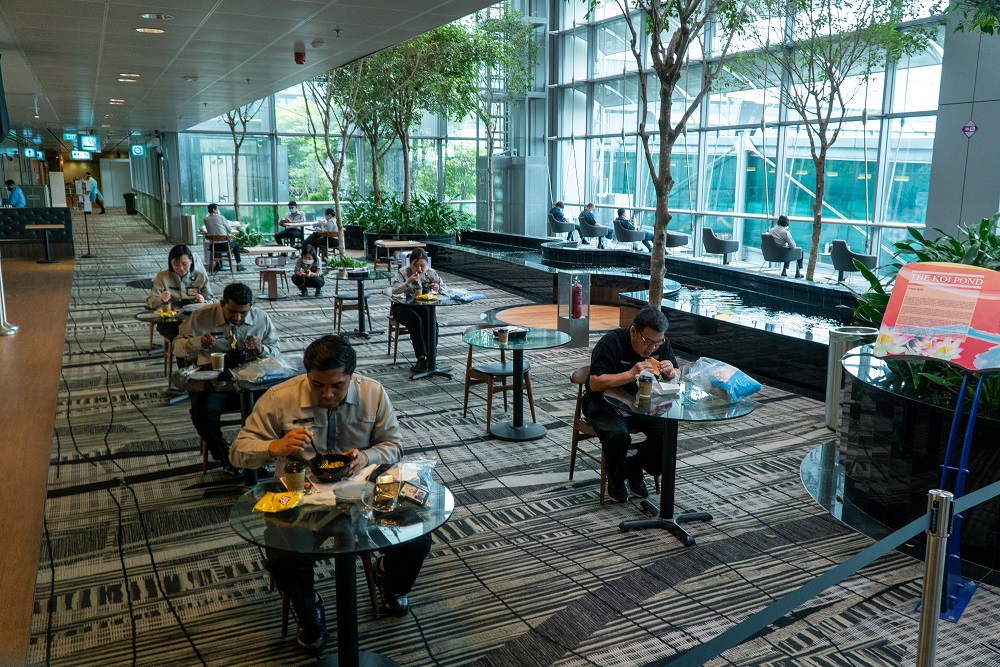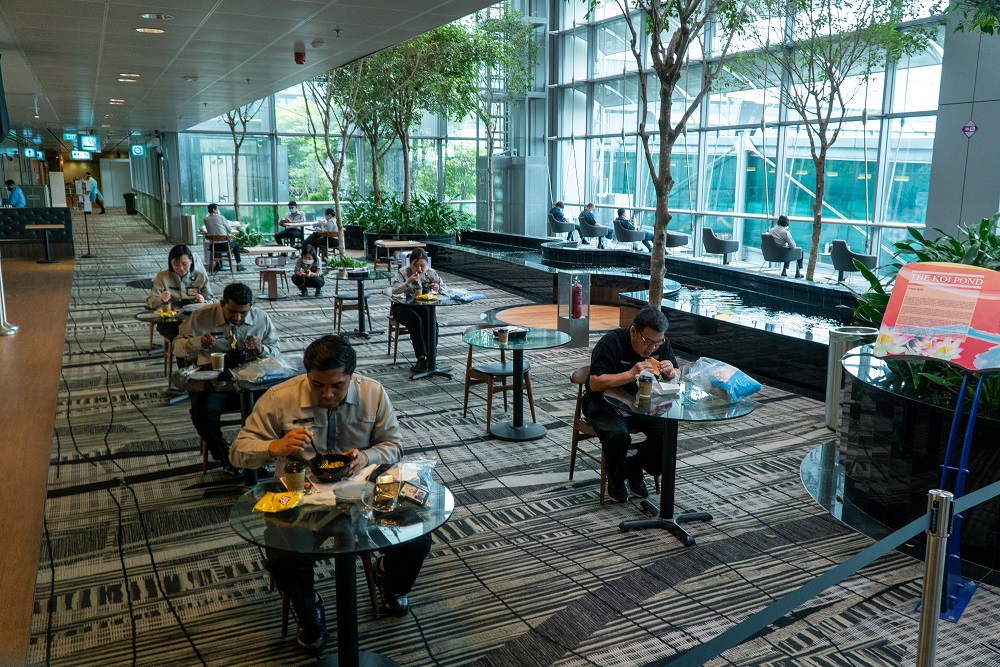 Staff rest areas feature tables and seats which are spaced out, with comfortable amenities and a quiet environment.
More regular testing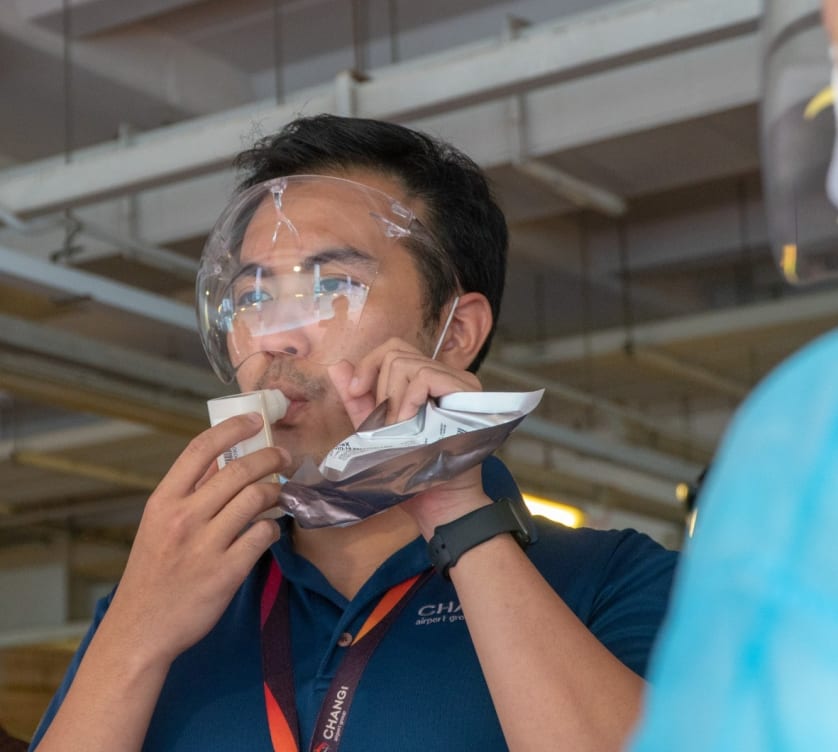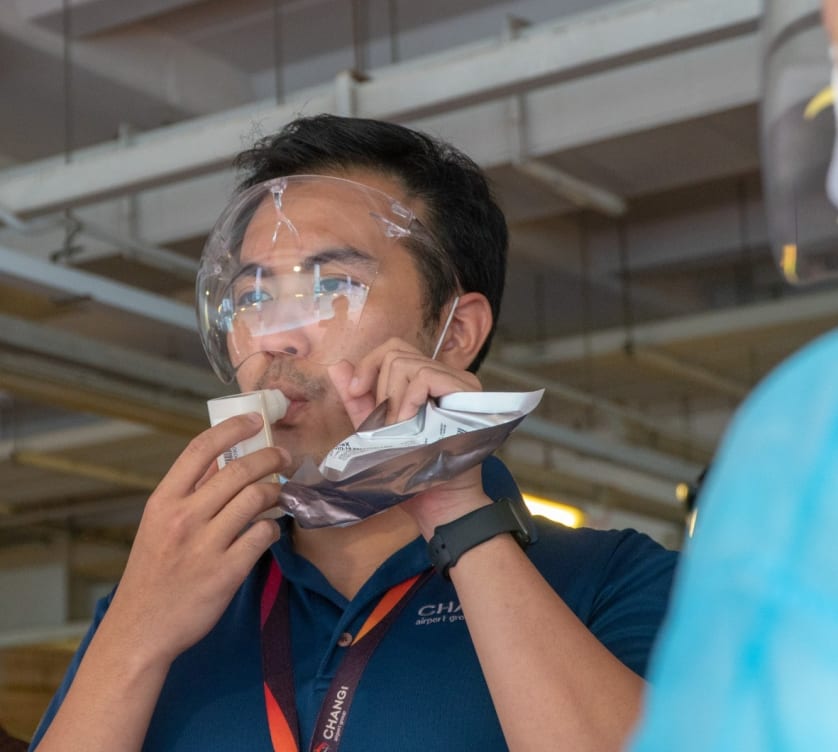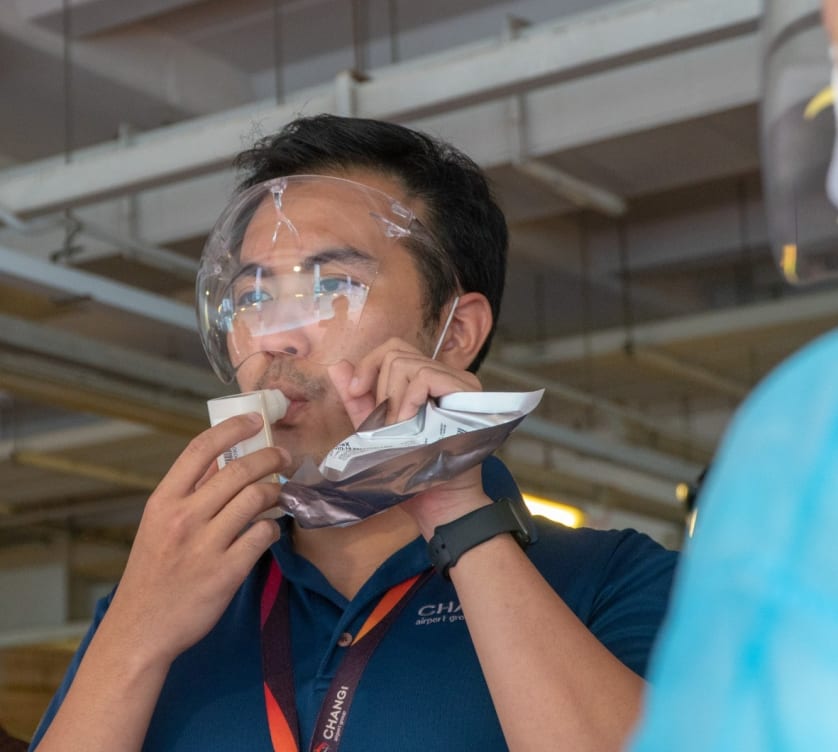 A worker going through non-invasive breathalyzer testing, by breathing into the cartridge. Results will be available within a matter of minutes.
To ensure that our frontline workers stay protected, those working in higher risk zones will undergo more frequent Antigen Rapid Test (ART) and Polymerase Chain Reaction (PCR) rostered routine testing. Going forward, workers in Zone 1 will also go through a non-invasive breathalyzer test. This is to help give them a peace of mind that they are safe when returning home to their family every day.
The breathalyzer test will progressively replace the ART for more airport workers in the coming months.
Saluting our frontline workers
Workers at Changi Airport's frontline are without doubt facing risks every day. CAG is deeply appreciative of their dedication and resilience during these challenging times. It is only through them playing their part, that the airport remains open for flight operations, to keep Singapore connected to the world and ensure that supplies continue to reach local residents.