Keeping Changi cool with less energy
Changi Airport Group (CAG) recognises that climate change is a major threat to our planet. To build a sustainable future, CAG has committed to a target of Zero Carbon Growth to 2030, benchmarked against 2018 emissions, with longer-term aspirations towards net zero by 2050.

CAG has also taken actions to develop our emissions reduction target to a more ambitious goal and stand with airports globally in our long-term commitment to slow climate change.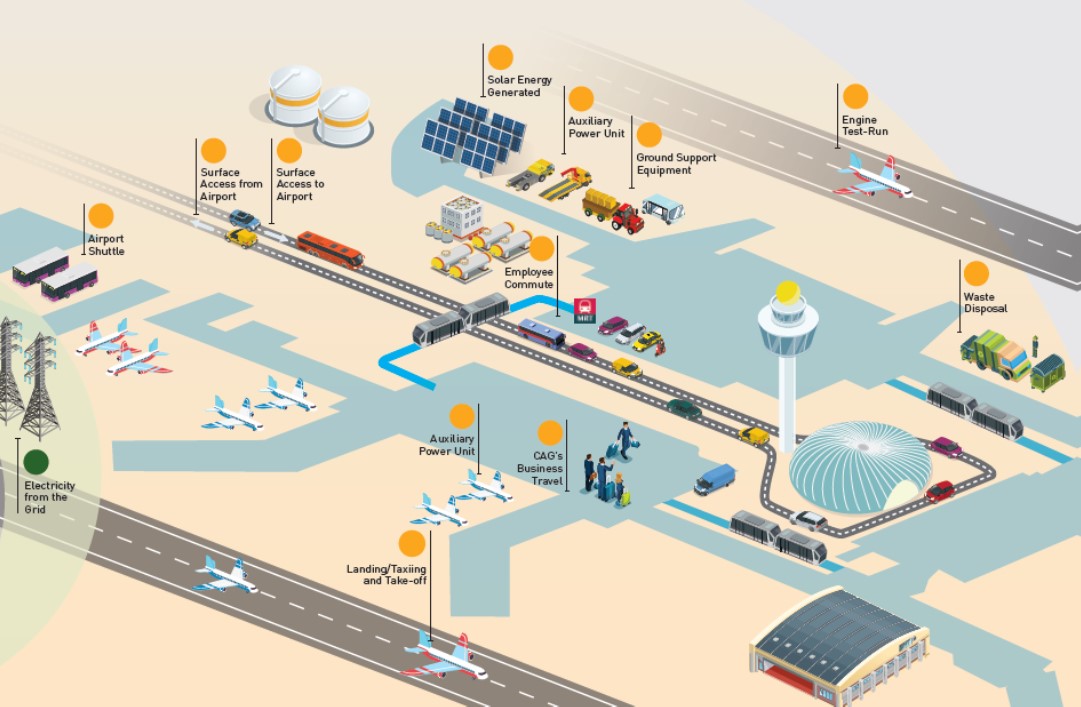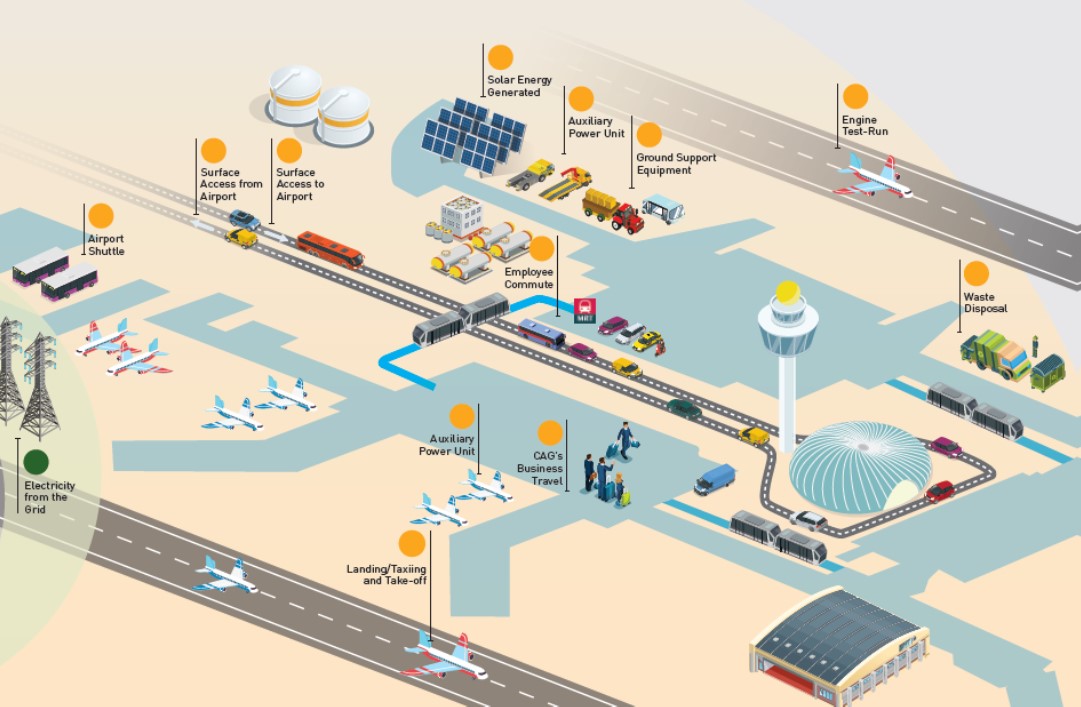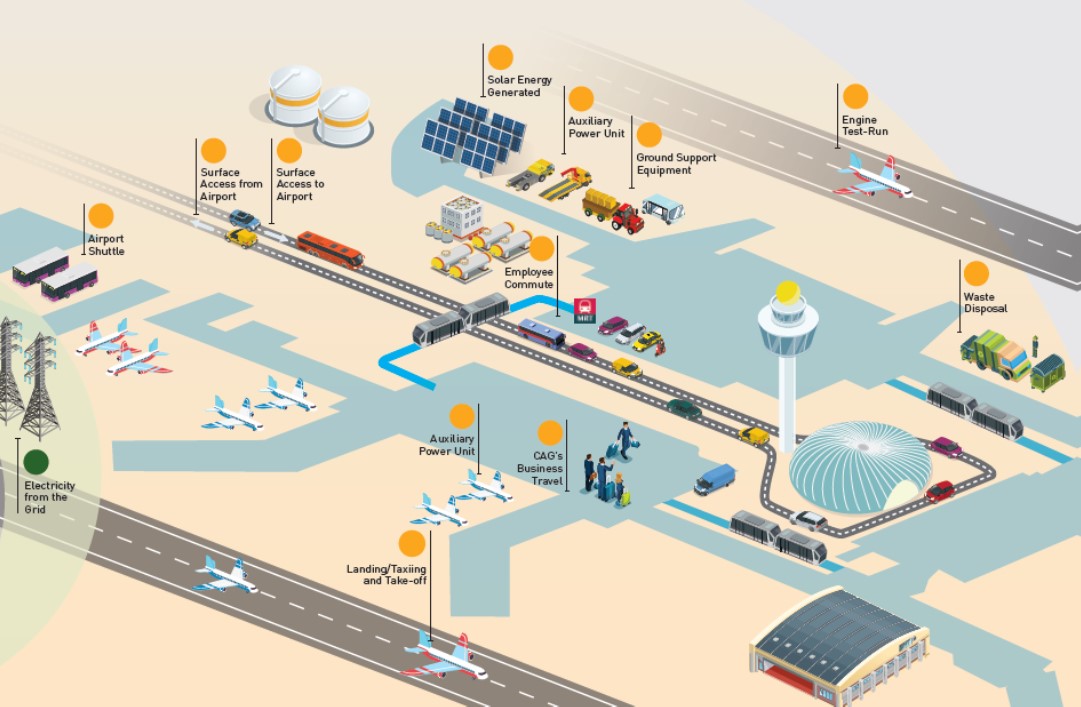 Different activities across Changi contribute to the carbon footprint of the whole airport
Besides our own initiatives, it is also important to work closely with our partners to support their sustainability initiatives, as the airport operator's carbon emissions is only part of the overall carbon footprint of the whole airport community.
For CAG, the major part of our de-carbonisation efforts centres around reducing electricity consumption and using cleaner energy wherever viable, as over 99% of our carbon emissions come from the use of grid electricity. Besides implementing solutions that increase building energy efficiency, for example, upgrading our chiller plants to best-in-class energy efficient models, we also trialled innovations that reduce building heat loads, as well as manage our airport systems more intelligently.
Chiller plant upgrade project
In late 2018, a few of Changi Airport's main building chiller plant and air handling stations/units (AHS/AHU) were nearing their end of operating life span. This gave CAG a valuable opportunity to strategise how best to renew these engineering systems to increase building energy efficiency, instead of simply carrying out a one-to-one replacement of these assets.
The maintenance team from Engineering & Development Cluster (EDG) examined the strengths and weaknesses of the existing designs, and leveraged smarter techniques and the latest technologies to boost energy efficiency.
Through a detailed energy audit on the existing chiller plant and AHS/AHU to determine their current efficiency, actual operational demands and key system parameters, the EDG team gained useful insights to right-size the design of the new system, taking into account additional demands and future capacity expansions which might be needed in the next 10 years.
The whole life cycle cost of the equipment was also taken into consideration. This included investment in smart technologies such as condition monitoring, chiller plant data analytics to cater for smart facility management and predictive maintenance. The team also designed the equipment maintenance contract to ensure a guaranteed system performance for the plant's efficiency across its entire lifespan.
Based on conservative estimates, potential energy savings from replacing both the main building chiller plant and AHS/AHU work out to be around 15.8 GWh per year, equivalent to the annual electricity consumption of about 3,500 4-room HDB flats. Upon project completion in 2023, this would translate to more than S$3 million worth of energy cost savings for CAG and reduced carbon emission footprint of over 6,000 tonnes of CO2-equivalent per year for Changi Airport.
In the process of the replacement works, the project was awarded a grant by the  National Environment Agency (NEA) for the use of green refrigerant with very low global warming potential value.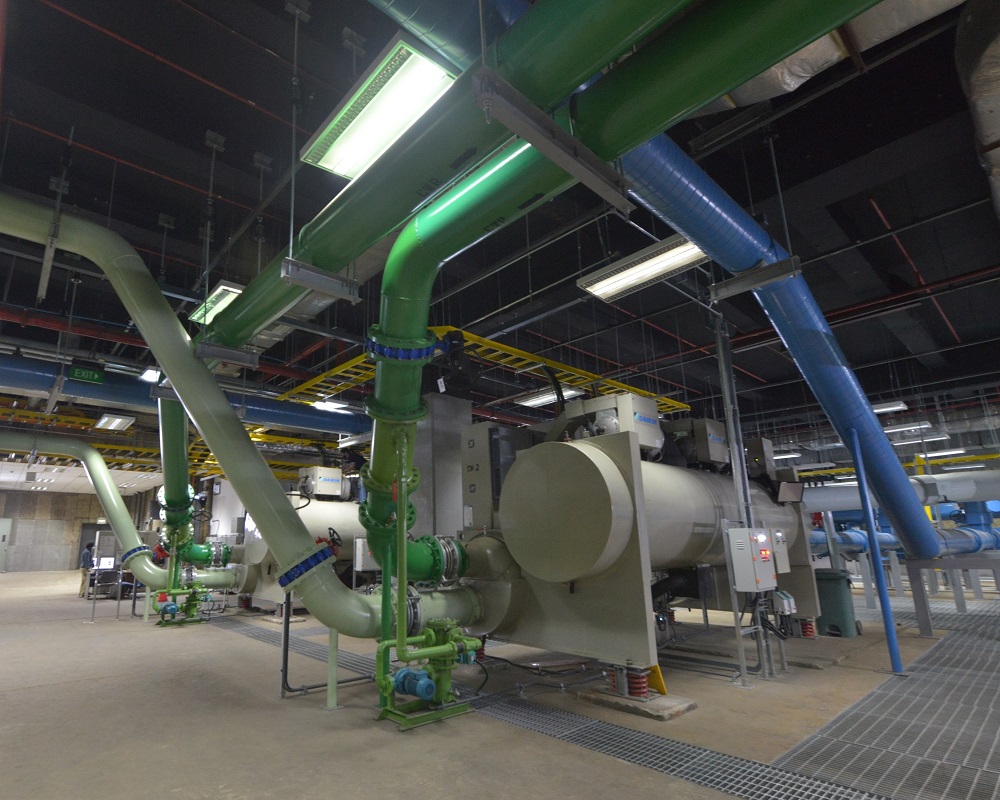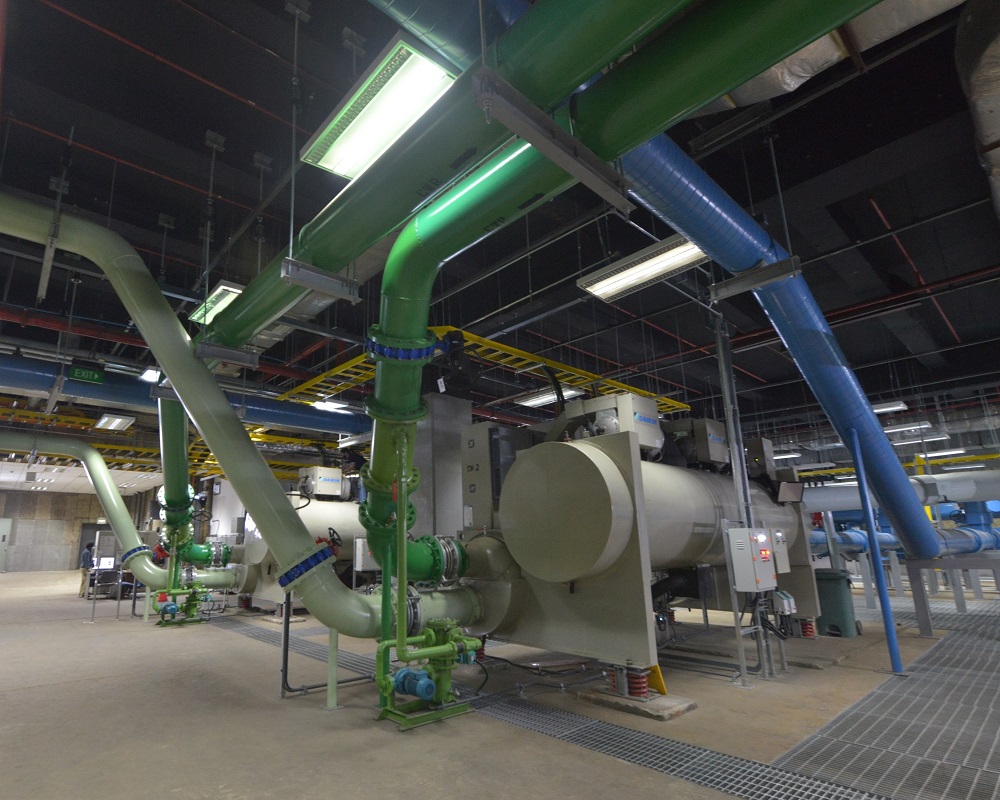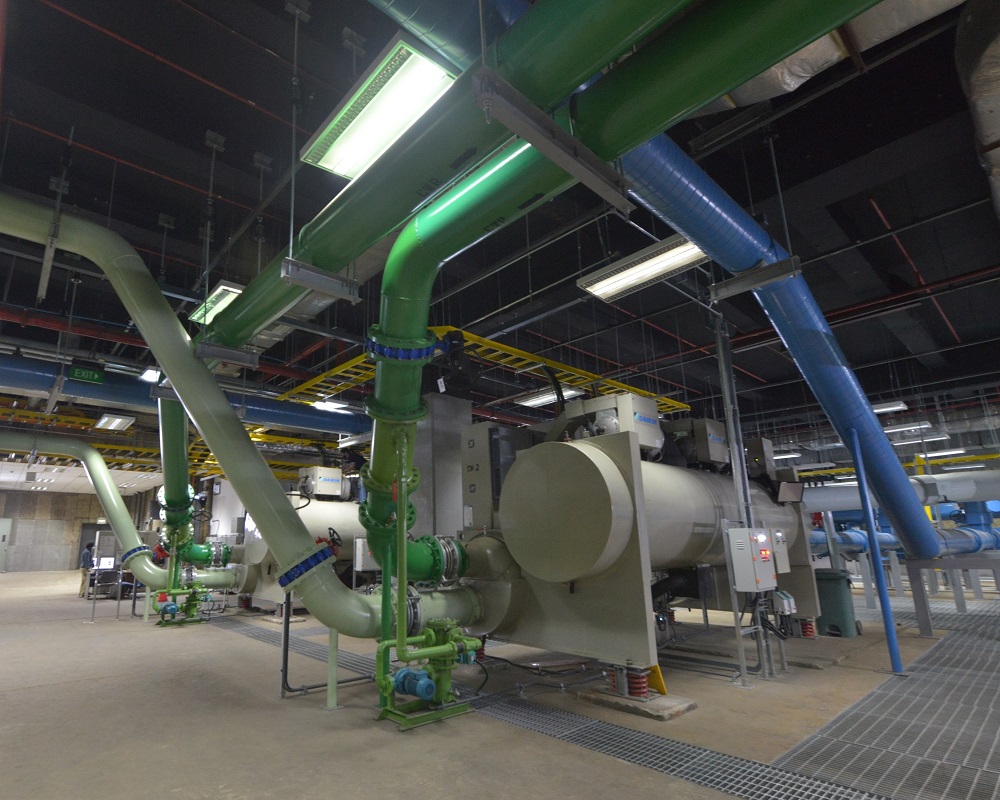 New chillers installed at Changi Airport's Terminal 1
Mr Koh Ming Sue, Managing Director, Engineering and Development Cluster, noted, "While the Covid-19 pandemic has decimated air travel temporarily, that did not set back CAG's resolve to remake Changi Airport into a much more sustainable air hub.
"Given that Singapore has limited natural green energy sources, it is even more important for CAG and our airport partners to deep-dive into airport infrastructure design and modus operandi to switch to greener technologies and practices going forward to achieve higher energy and manpower efficiency. Over the longer term, it would enable Changi Airport to serve airlines, travellers and airport visitors more sustainably, in terms of lesser draw on resources, lower carbon footprint and better-managed costs."