Changi's virtual assistant MAX lends a helping hand
Passengers in need of additional help can now turn to the airport's newest innovation.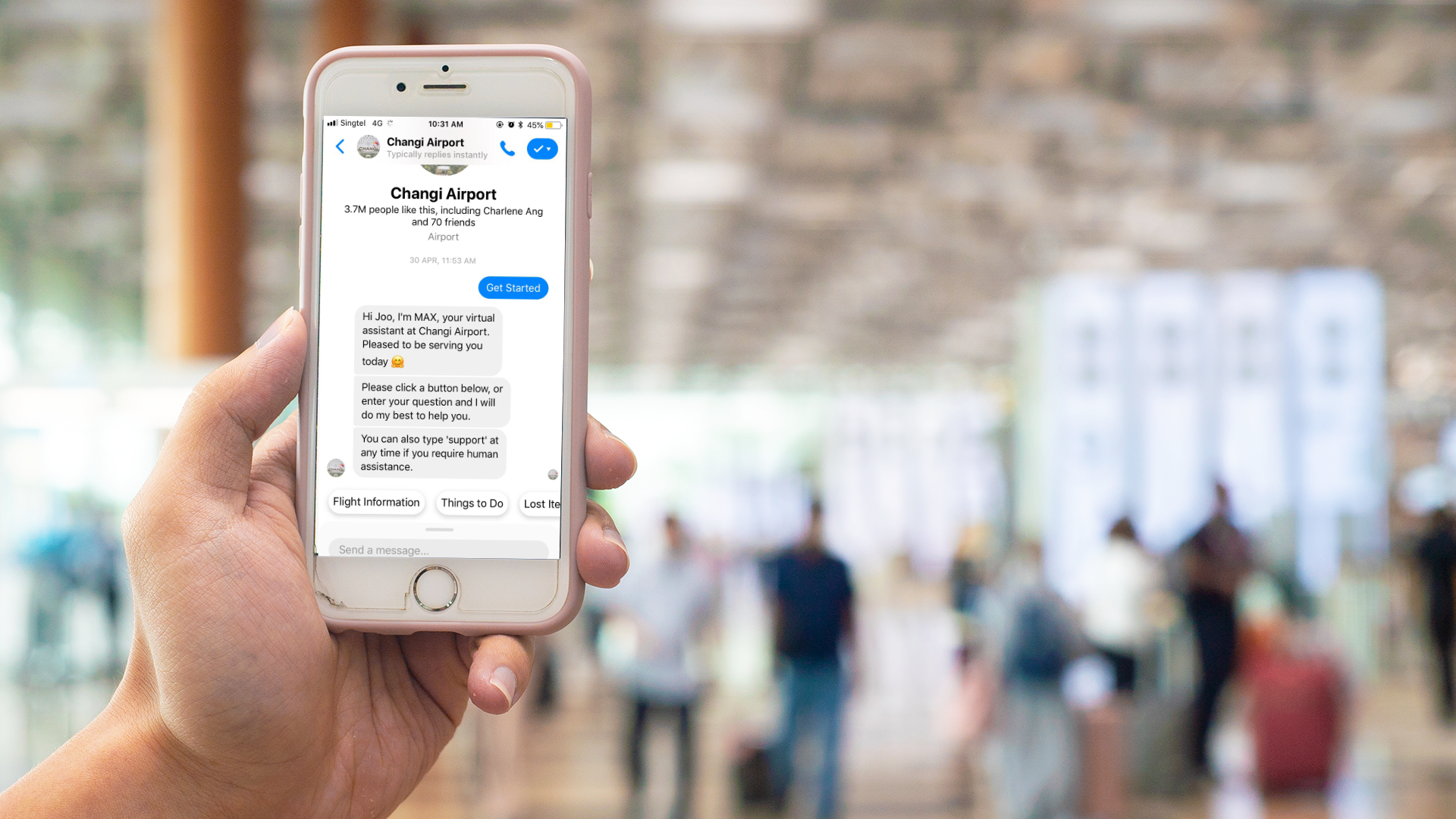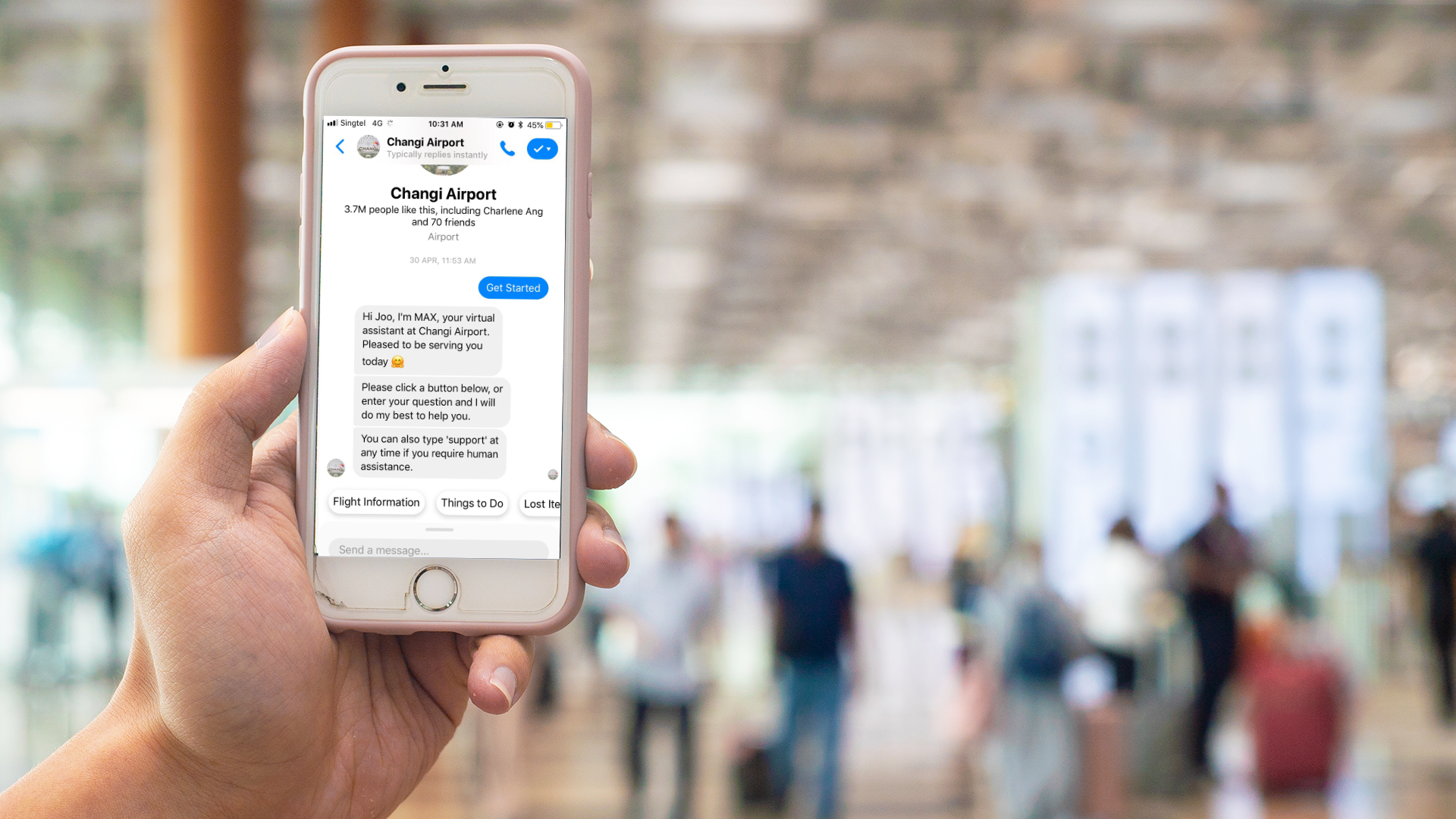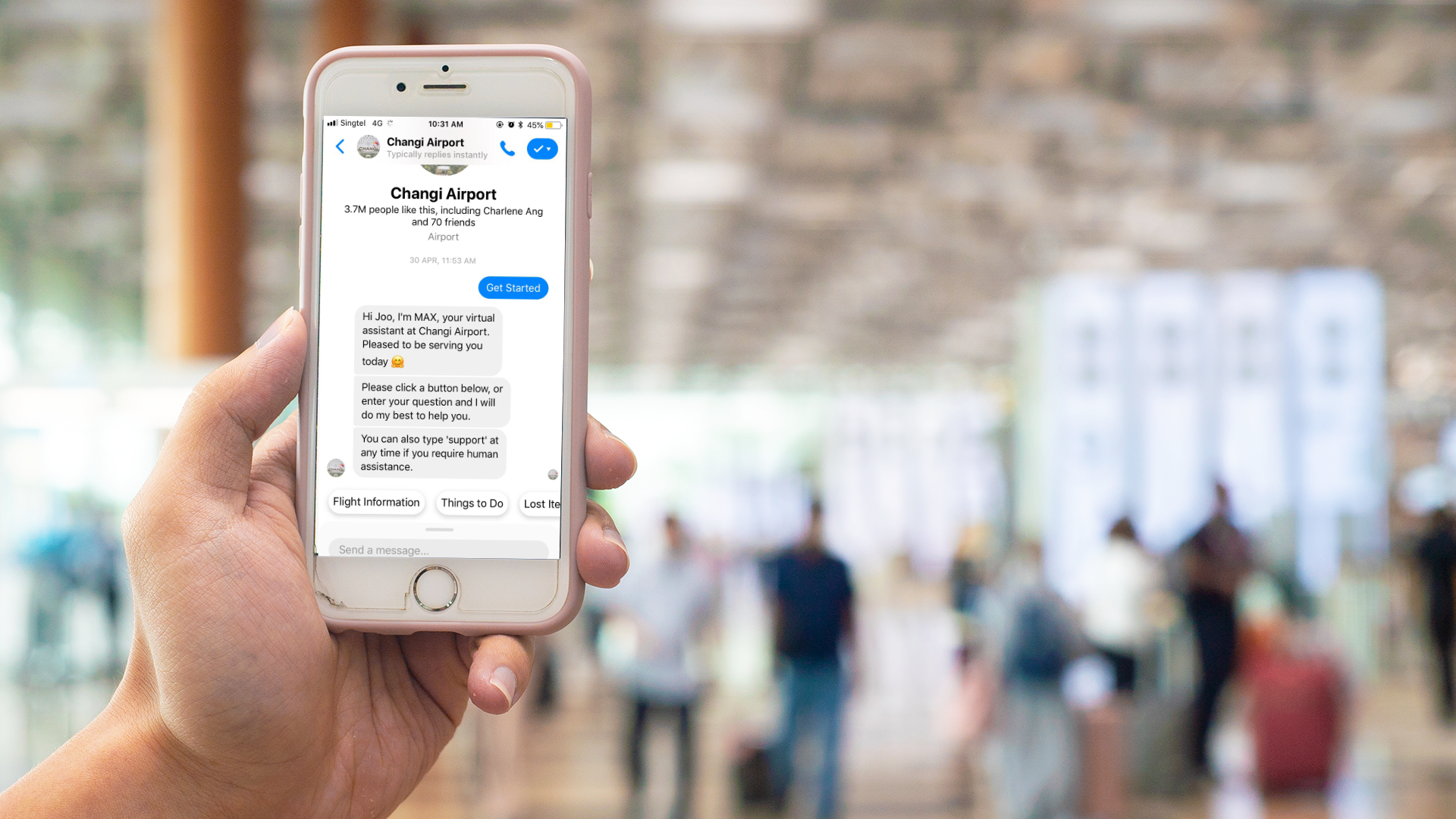 Air travel can be stressful for first-time travellers. Even the most frequent flyers would appreciate some dining and shopping recommendations at an airport as extensive as Changi Airport. To offer passengers real-time assistance and help them navigate their way around, Changi Airport Group (CAG) has developed MAX the virtual assistant in conjunction with IBM Watson and Accenture.
"With the advent of new technologies, we wanted to experiment how we can utilise them to enhance the passenger experience. Noticing that our passengers are adept in using messaging platforms, we decided to create a virtual assistant that can offer round-the-clock, on-demand assistance conveniently to Changi Airport's passengers" said Melvin Leong, Senior Manager of Corporate & Marketing Communications, CAG.
To identify what functions MAX should be equipped with, the team studied other chatbots built by different companies. They also looked at the three main channels where passengers and visitors approach for information - social media, contact centre and information counters. Sieving through an enormous database of commonly asked queries, the most common questions were filtered out and prioritised. Interviews and surveys were also conducted on-ground with travellers, airport staff and various internal stakeholders to understand the likelihood of utilising a chatbot and the kind of information that they would require. With these data gathered, the core functions of the MAX were selected, namely flight information and alerts, things to do around Changi Airport, and Lost & Found. 
MAX was developed by conducting small tests and experiments, refining its function and capabilities in short sprints. This provided the team with flexibility, allowing them to launch a new feature based on passengers' needs. Even after the platform is live, the team continues to observe how users are interacting with the chatbot, identifying gaps that MAX could improve on.
The process of developing MAX also came with challenges. The team continues to work on simplifying the Lost & Found process for a more seamless user experience. The dilemma was finding a balance in obtaining sufficient yet precise information from the passenger that would increase the possibility of finding a match, without making the process too time-consuming.
To the development team, this is a long-term project of continuously studying weekly log entries to ensure that MAX learns from its previous experiences. "There will not be a finish line. MAX learns new words and jargons every day and its interactions with passengers will evolve over time. MAX will also continue to take on more features and expand to more platforms," added Melvin.
MAX, Changi Airport's virtual assistant is now available on Facebook Messenger, the iChangi app as well as Changi Airport's website.