Technology in the pipeline – Changi's new fire hydrant system
Singapore is a country known for its clean and neat city look. One of the reasons for this is because the city planners have buried all our water, electricity and service pipelines underground, allowing our small country better use of our scarce land area while removing the cluttered look of on-ground pipelines. However, every plan has a flip side, and in Singapore's case, each time pipes need to be replaced or added, we need to dig up our roads before works can commence.  
At the airport, such works require a whole different magnitude of considerations and pre-planning due to the need to ensure minimal disruptions to operations.  

When Changi's fire hydrant system was due for replacement in 2019, the Engineering and Development (EDG) project team decided to explore different technology options available, and eventually worked with a vendor to redesign pipes originally built to withstand earthquakes, for the airports' use. With this, we could extend the lifespan of our pipelines from the standard 30 - 40 years, to much longer. A longer pipe lifespan is particularly important for the airport, as our fire hydrant pipeline runs near to the runway and roadway crossing areas, so replacement works have a direct impact on flight operations.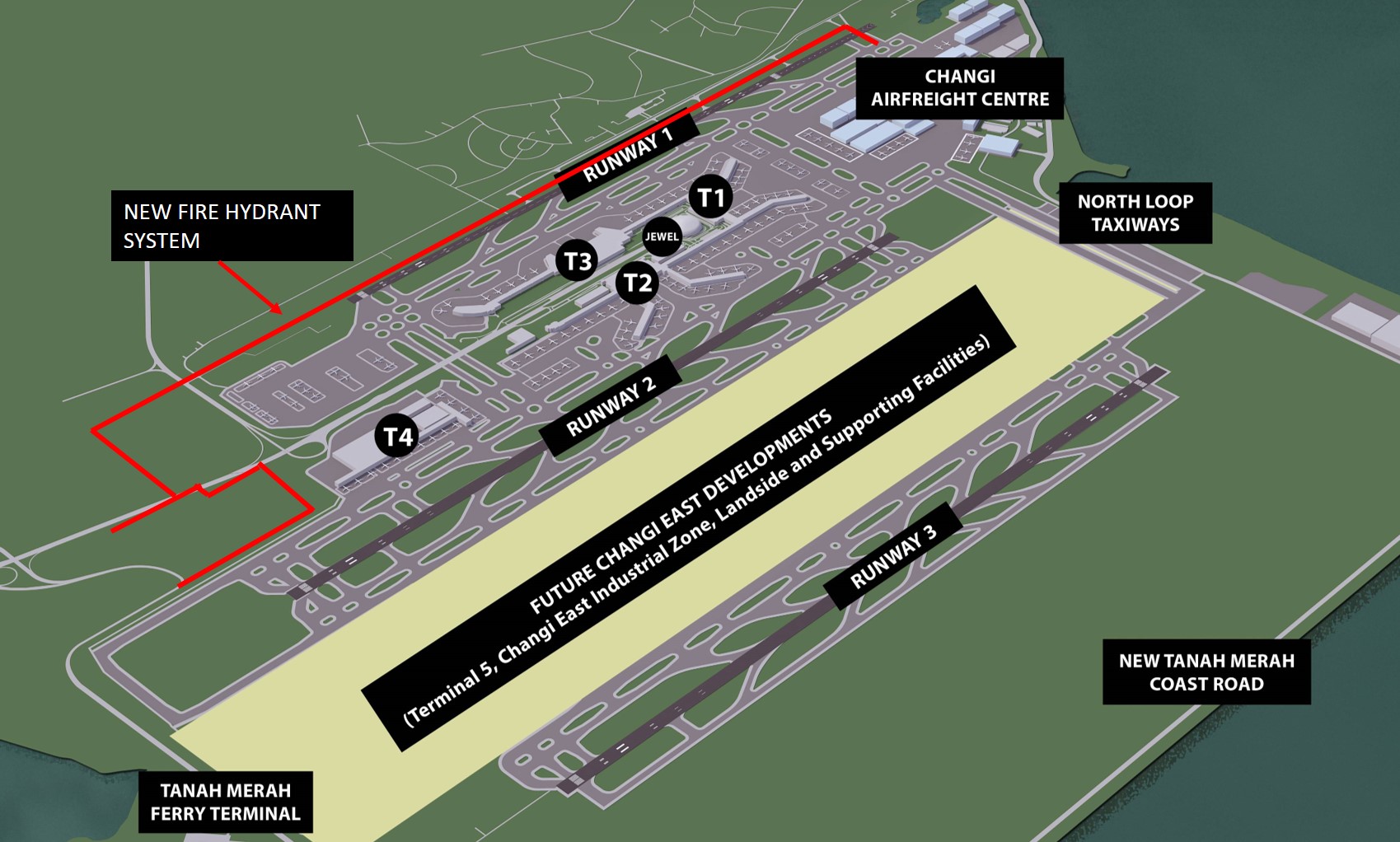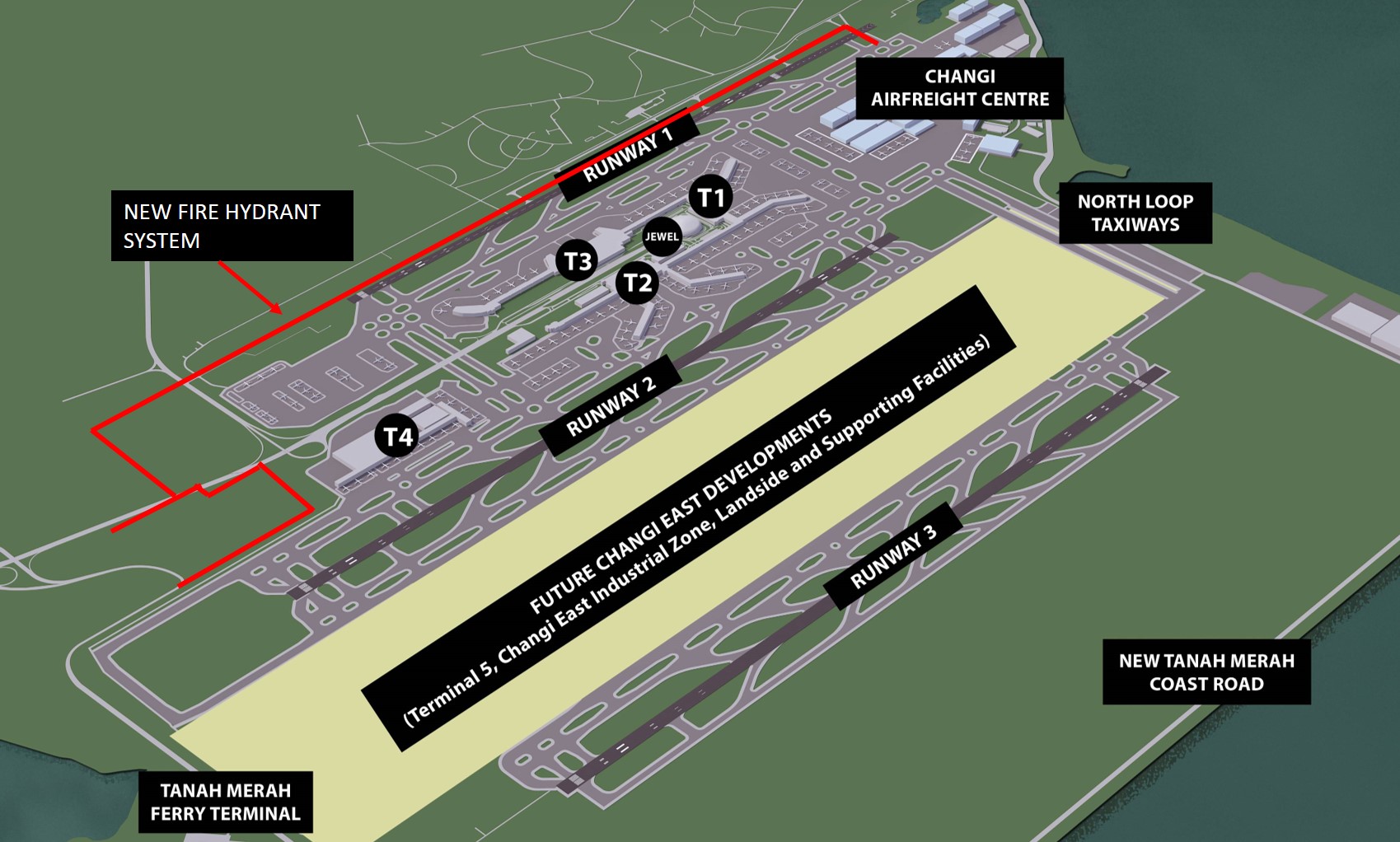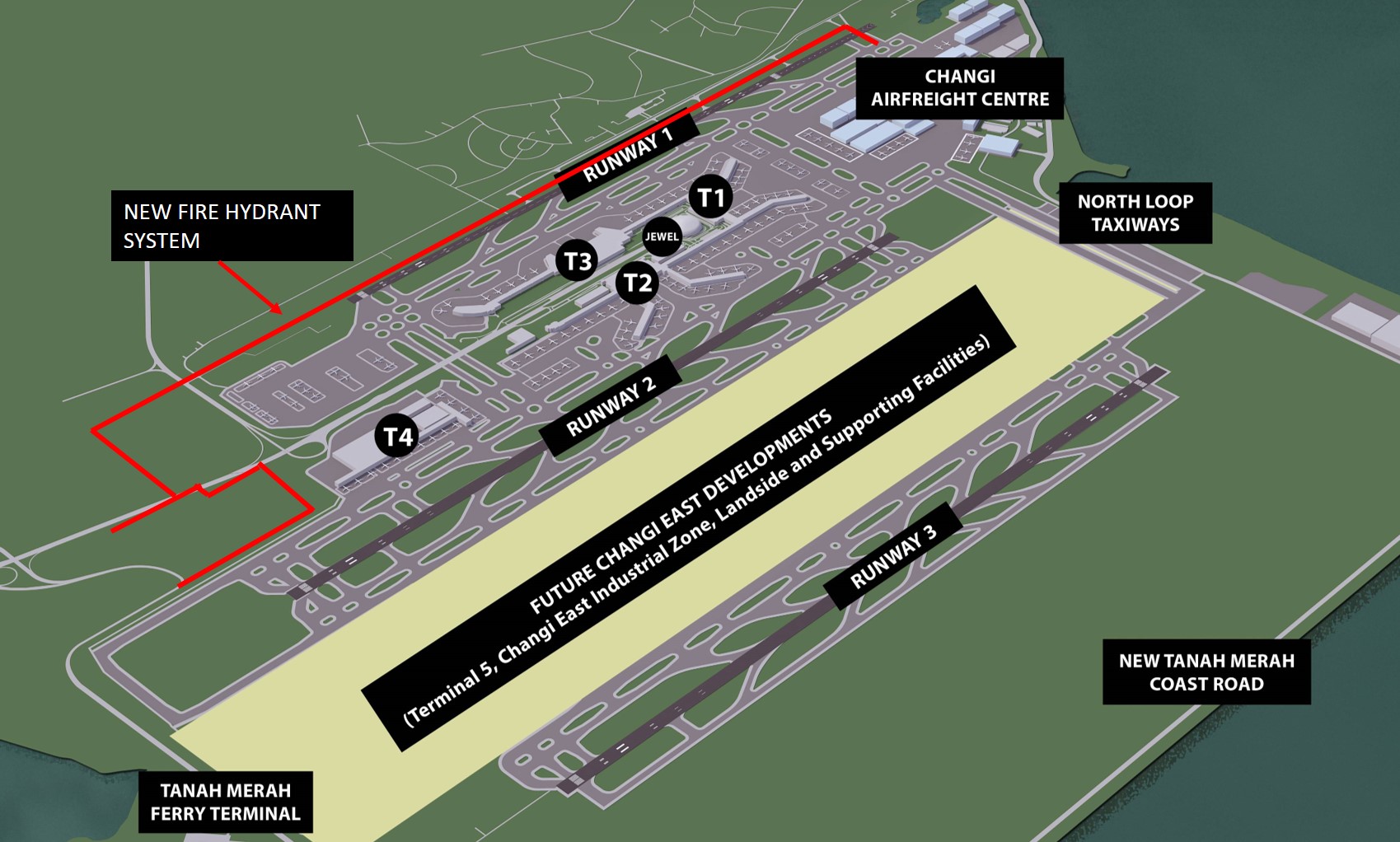 The pipes of the new fire hydrant system runs close to Runway 1
Here's how the improved design aspects - self-restrained joints and improved pipe coating material, extend a pipe's lifespan.
Self-restrained joints allows flexibility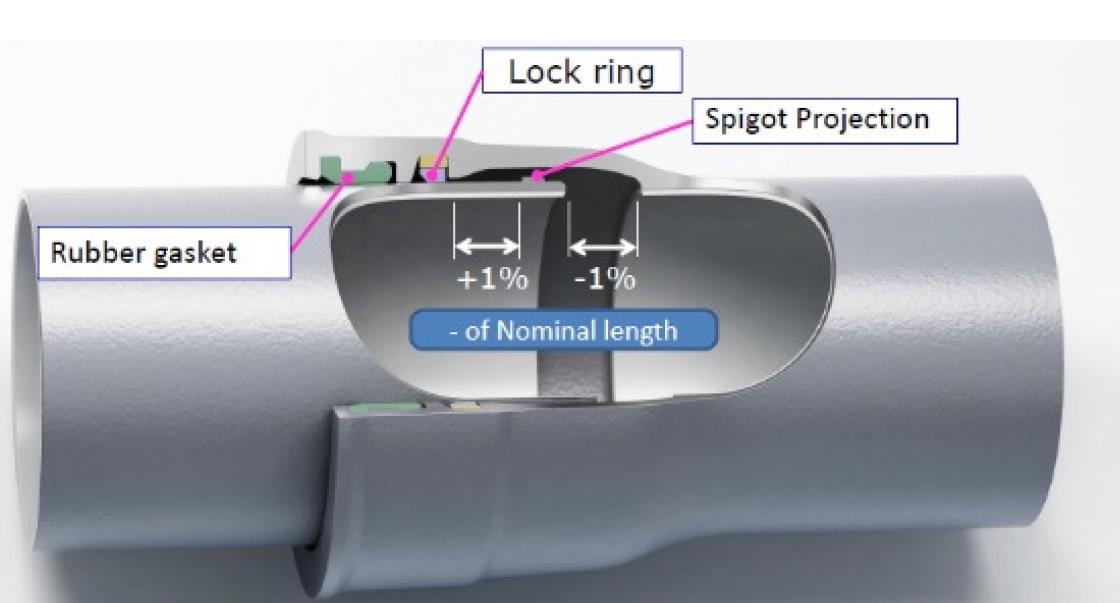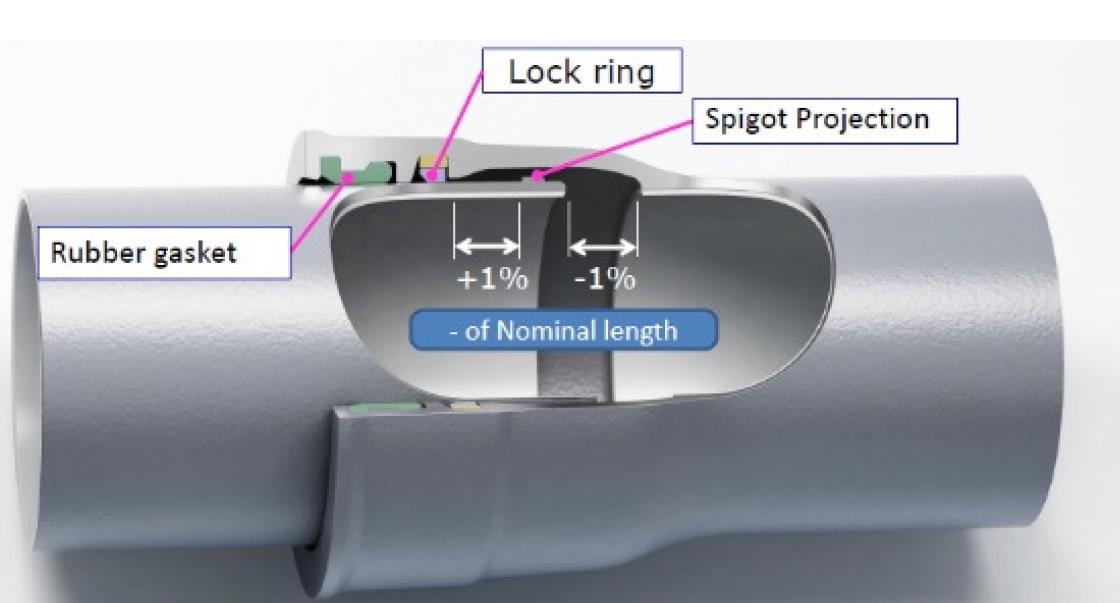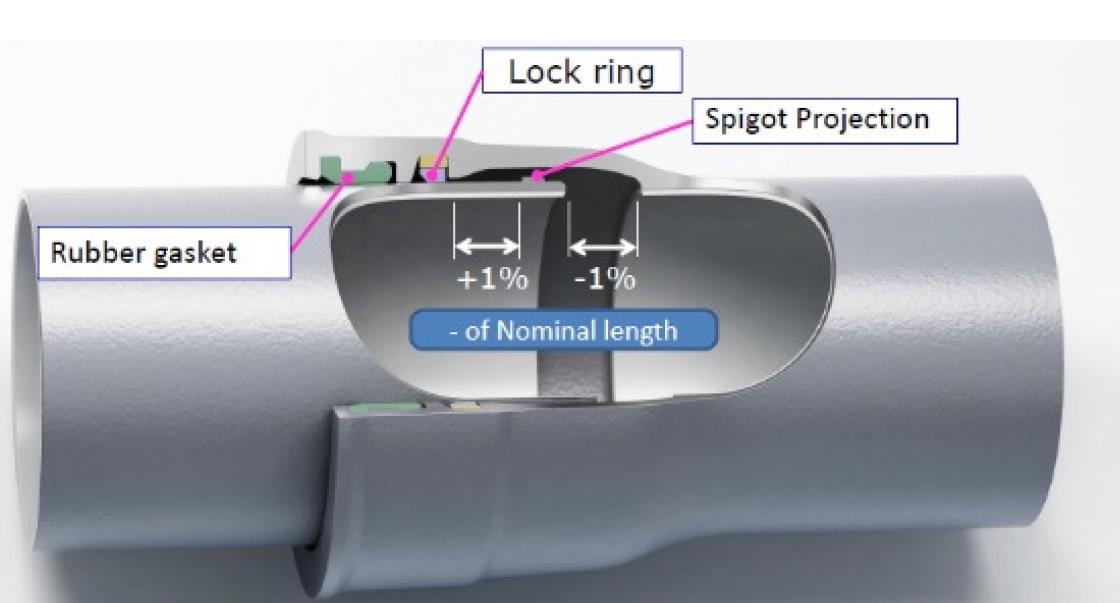 Cross-section of a pipe with self-restrained joint, showing how these joints give the pipe more flexibility
One of the main problems faced by traditional underground pipes with fixed joints is that they tend to dislodge under stress.

Self-restrained joints allow the pipes room to expand and contract, giving them the ability to 'flex their joints' when a plane passes by on top of them. Additionally, as most of Changi Airport is built on reclaimed land, ground movement at the airport is higher than normal.  The chain-like structure of these pipes enable them to absorb large ground movement, minimising the need for them to undergo repairs and hence, the disruption to operations.
Improved pipe coating material prolongs lifespan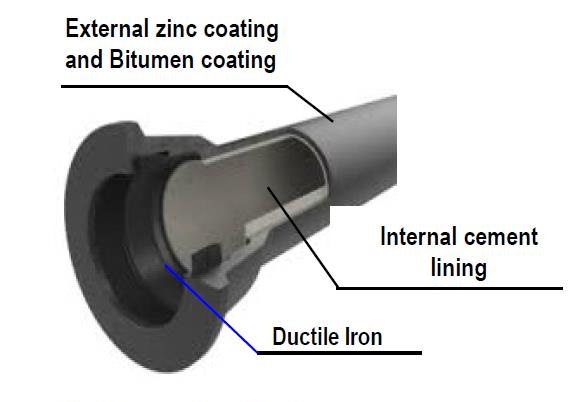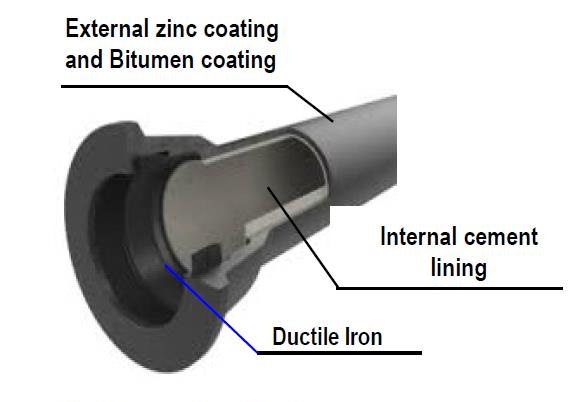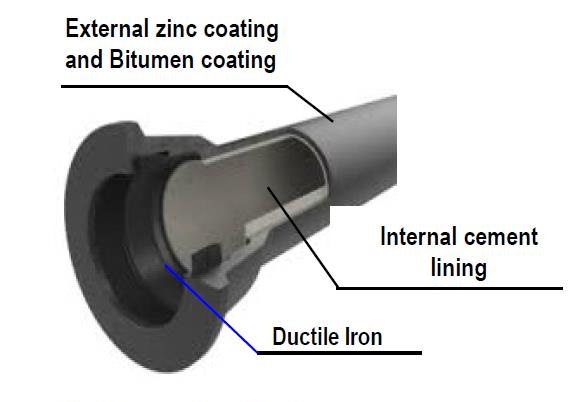 Material used to coat traditional water pipes in Singapore
The standard water pipes used in Singapore are made of ductile iron, and are lined with an internal cement coating. Typically, such pipes last about 30 - 40 years before they need to be replaced.
To prolong the lifespan of Changi Airport's pipes, our EDG project team decided to use special coatings – an external zinc alloy coating, with an internal fusion bond epoxy lining. When used together, both the external and internal coatings have a design lifespan of about 100 years, more than three times that of a standard water pipe in Singapore.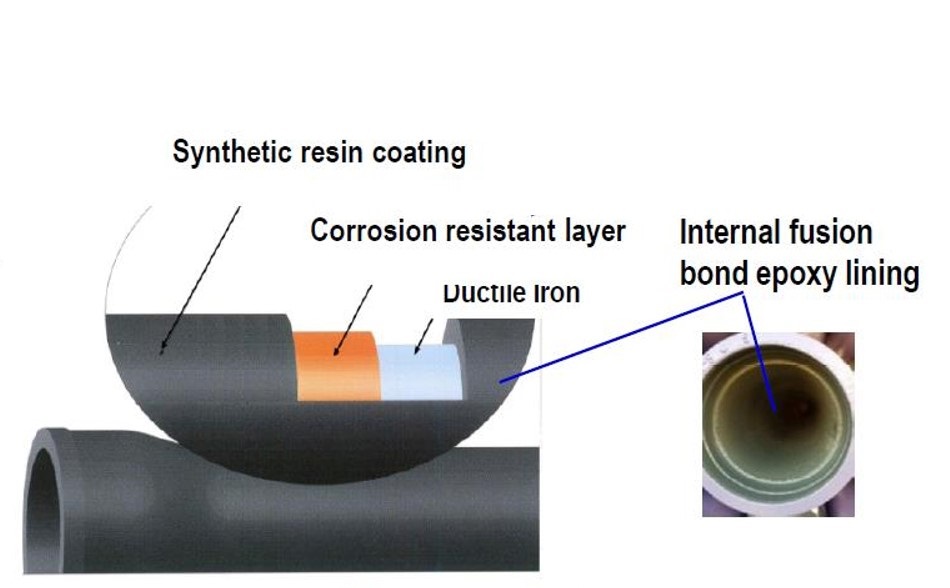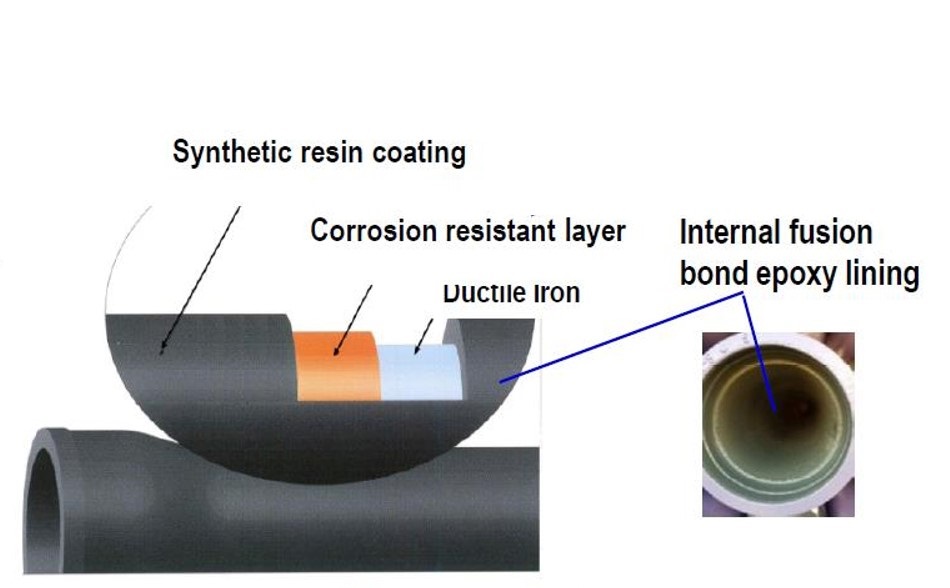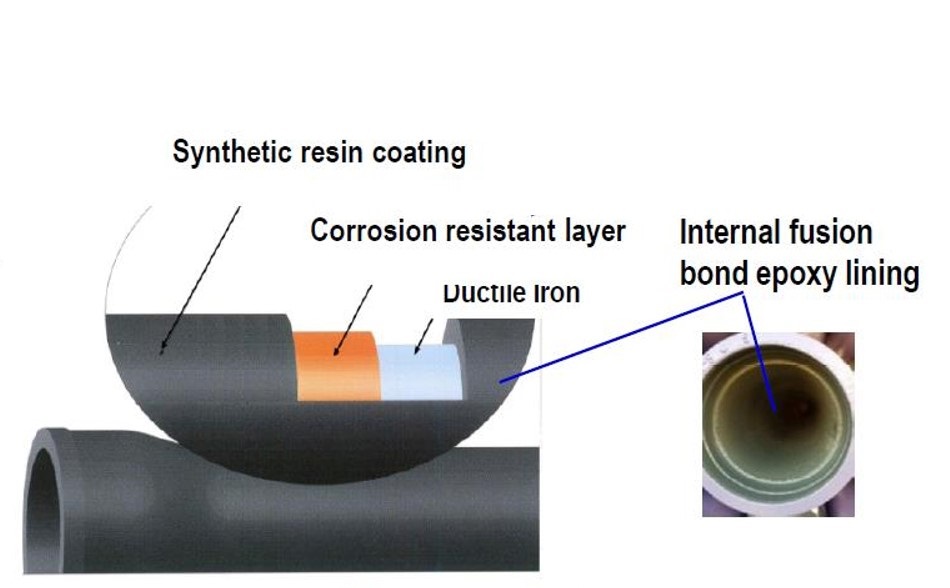 The corrosion resistant nature of both the internal and external coating of our new pipes enhances the resiliency of Changi's fire hydrant piping system
To minimise the disruption to operations during this replacement project, the EDG team is also building a new stretch of pipes parallel to the current pipeline. This way, when the new pipeline is ready, the team can switch over to the new system within one to two hours, keeping the disruption to the fire coverage for our runways to a minimum.
The EDG team constantly strives to incorporate the latest technology into the airport infrastructure, to enhance productivity and keep long-term operating costs efficient.

The fire hydrant pipeline replacement project is targeted for completion in mid-2021.