A Gastronomic Guide to Changi Airport
New treats for this season
It's no wonder that world renowned chef Anthony Bourdain raves about the great food at Changi Airport, where you are never more than a few minutes away from a plethora of dining destinations. Whether you are a traveller looking to fill your tummy before taking off, or just want to enjoy a hearty family dinner, Changi Airport offers an ever-expanding range of restaurants, eateries and cafes in both the transit and public areas to indulge any culinary craving.
To help navigate the gastronomical experience, below is a quick guide to some of the dining options to look out for:
 
New Arrivals to Changi Airport
First established in London, Pret A Manger's freshly prepared, natural food and organic coffee are now available in its first outlet in Changi. Be tempted by its mouth-watering baguettes and sandwiches, and try its French Butter Croissant – its most popular product worldwide!
If you are in the mood for a tipple and scrumptious pizza and sandwiches, check out The World is Flat by Tanuki Raw as you wait for your flight. Here, travellers are spoilt for choice with a delightful array of cocktails and beers, including craft beers from a rotating selection of eight taps. 
Pret A Manger
Terminal 3, Level 2, Transit Hall (Departure, Central)
The World is Flat by Tanuki Raw
Terminal 1, Level 2, Transit Hall (Departure, Central)
A Taste of Singapore
If you are looking for a taste that is quintessentially Singaporean, look no further than Crave to dig into an unbelievably tasty combination of the award-winning Adam Road Nasi Lemak (coconut-flavoured rice served with delicious fried fish and chicken wing options), and the famous Amoy Street Teh Tarik (hot milk tea).
For those on the go, swing by Old Chang Kee for its iconic curry puffs. This flavourful savoury snack is filled with curried potatoes, chicken and a slice of hardboiled egg, and cooked with special herbs and spices. Other than curry puffs, try its other quick and convenient bites, such as spring rolls, crab claws, and sotong (squid) wings.  
Crave
Terminal 2, Level 2, Transit Hall (Departure, Central)
Old Chang Kee
Terminal 2, Level 2, Transit Hall (Departure, Central)
Terminal 3, Basement 2, Public Area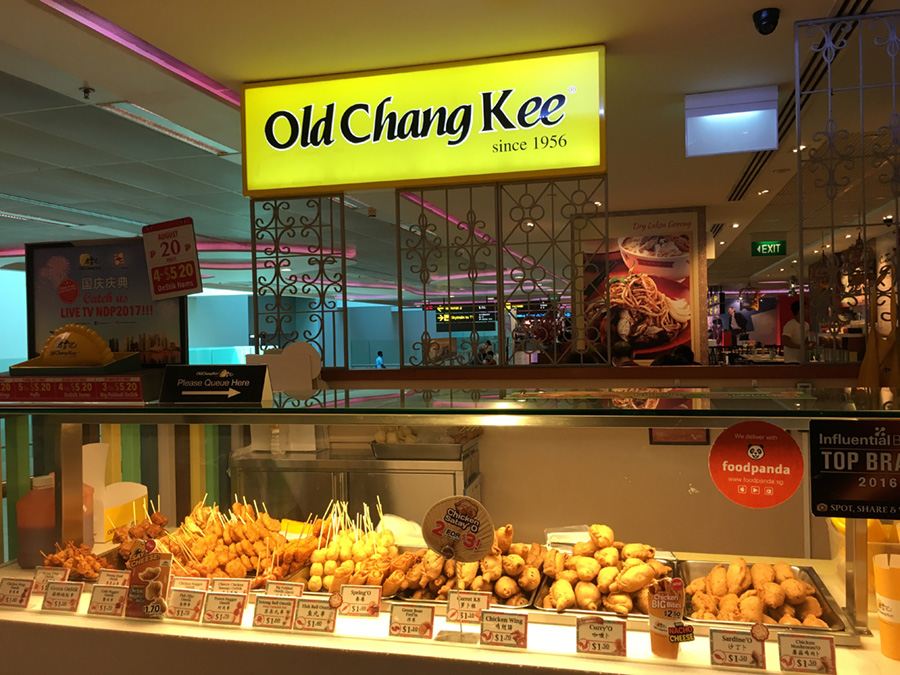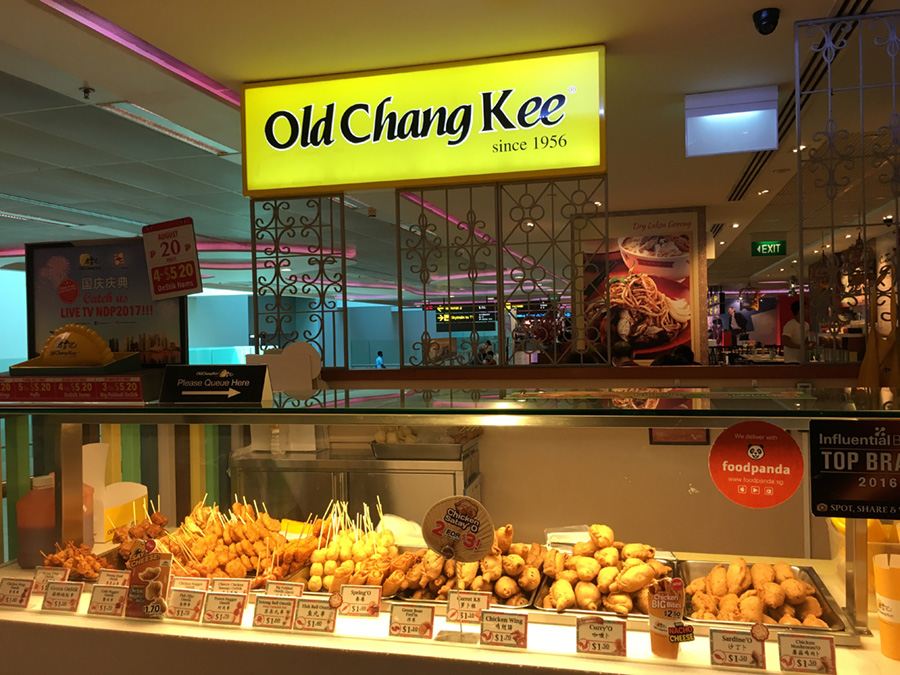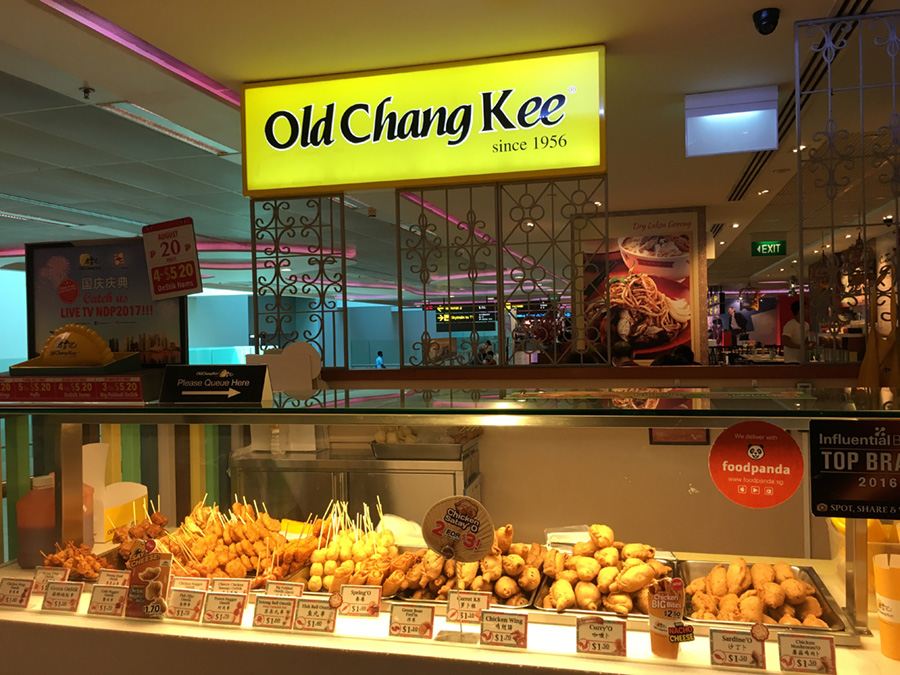 Novelty
The world's first 24-hour Hello Kitty themed café is hard-to-miss with its resplendent garden décor blooming with lush greenery and opulent flowers. Fans of the beloved Sanrio character can enjoy a well-curated menu featuring deliciously wholesome fare prepared with signature Hello Kitty flair, as well as a retail section to purchase Singapore-exclusive merchandise.
Hello Kitty Orchid Garden
Terminal 3, Level 1, Public Area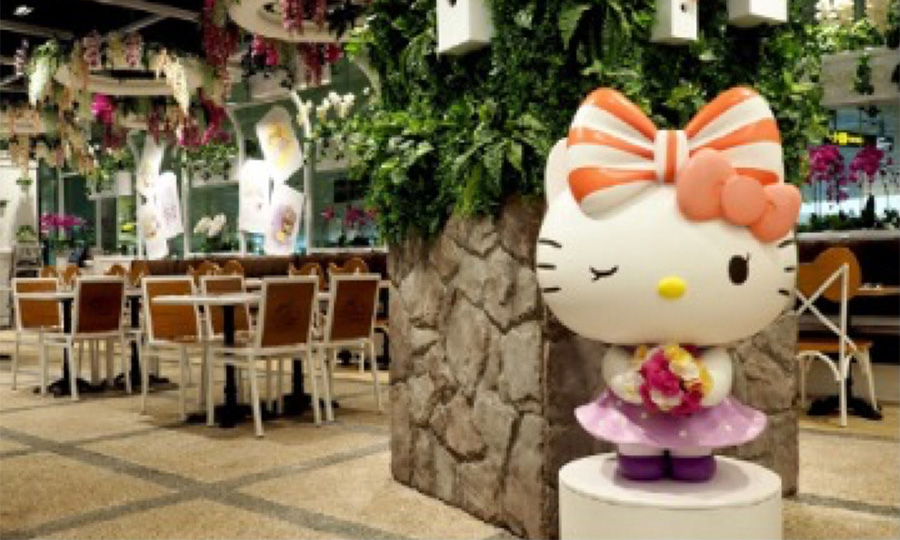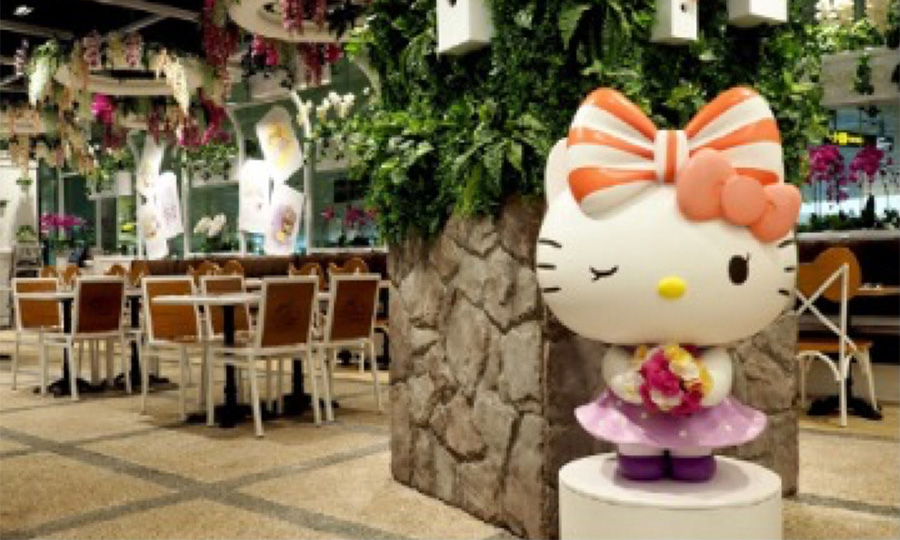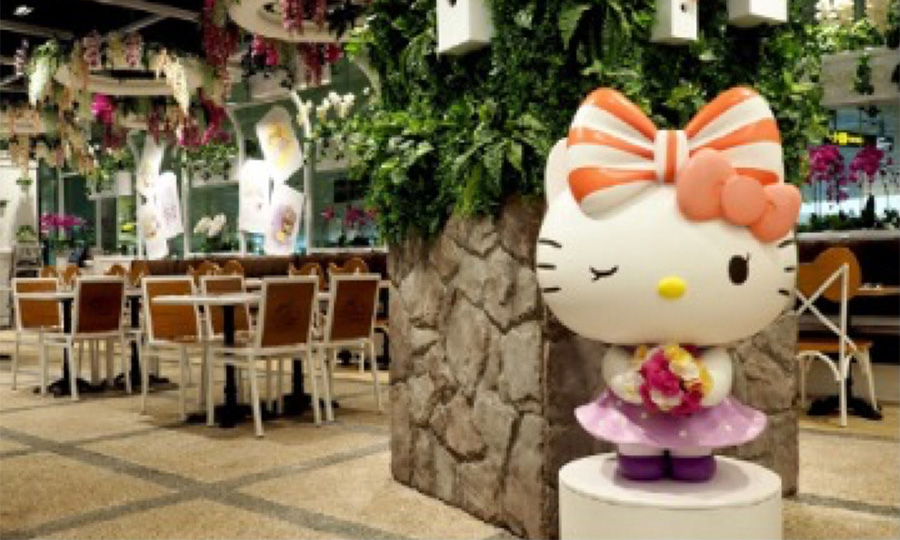 Fine Dining
You don't need to be in a restaurant in a swanky area for a first-class dining experience. Check in to The Kitchen by Wolfgang Puck, by the renowned celebrity chef for an array of delectable dine-in options from light appetisers with Asian influences to a scrumptious classic breakfast.
The Kitchen by Wolfgang Puck
Terminal 3, Level 2, Transit Hall (Departure, Central)
Sweet Treats
Top off your meal with designer yogurt parfaits and desserts at Milk & Honey – Artisan Yogurt & Dessert Bar. Created with a touch of European and Japanese influence, the rich and creamy yogurt served is not only pleasant on the palate, but also packed with probiotics and nutrients.
Milk & Honey – Artisan Yogurt & Dessert Bar
Terminal 3, Basement 2, Public Area