Unchartered territory: Venturing into the ChangiVerse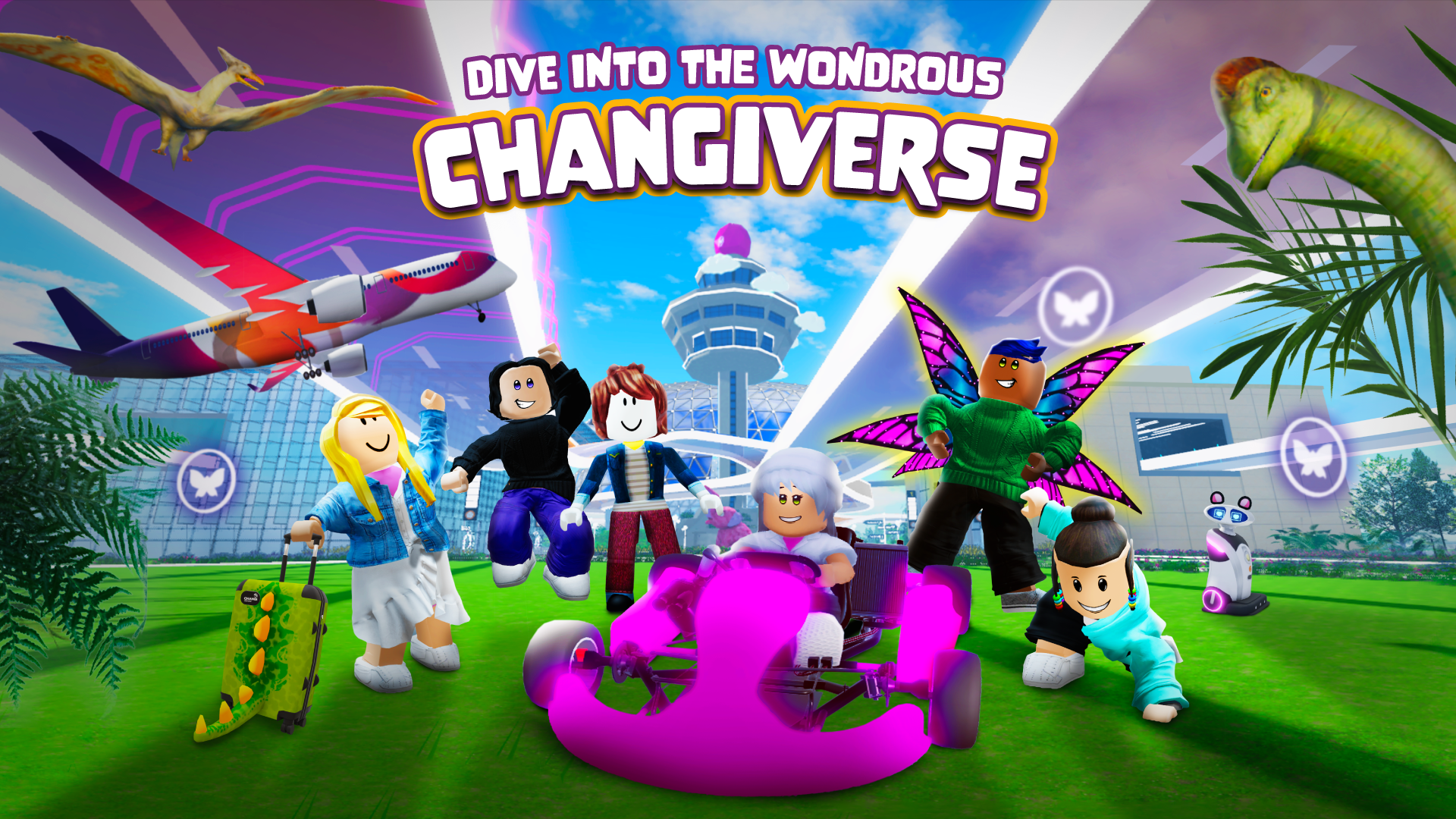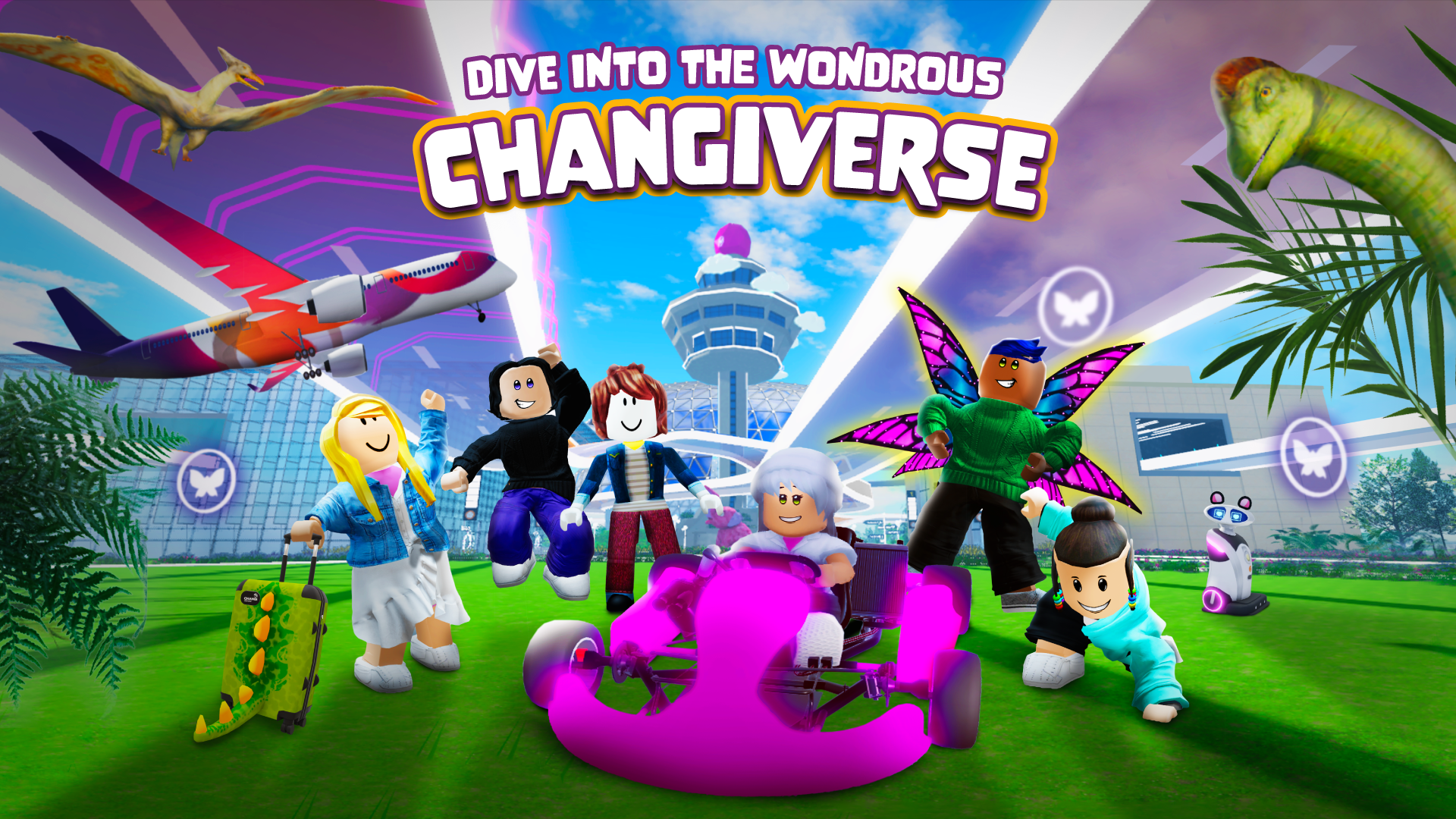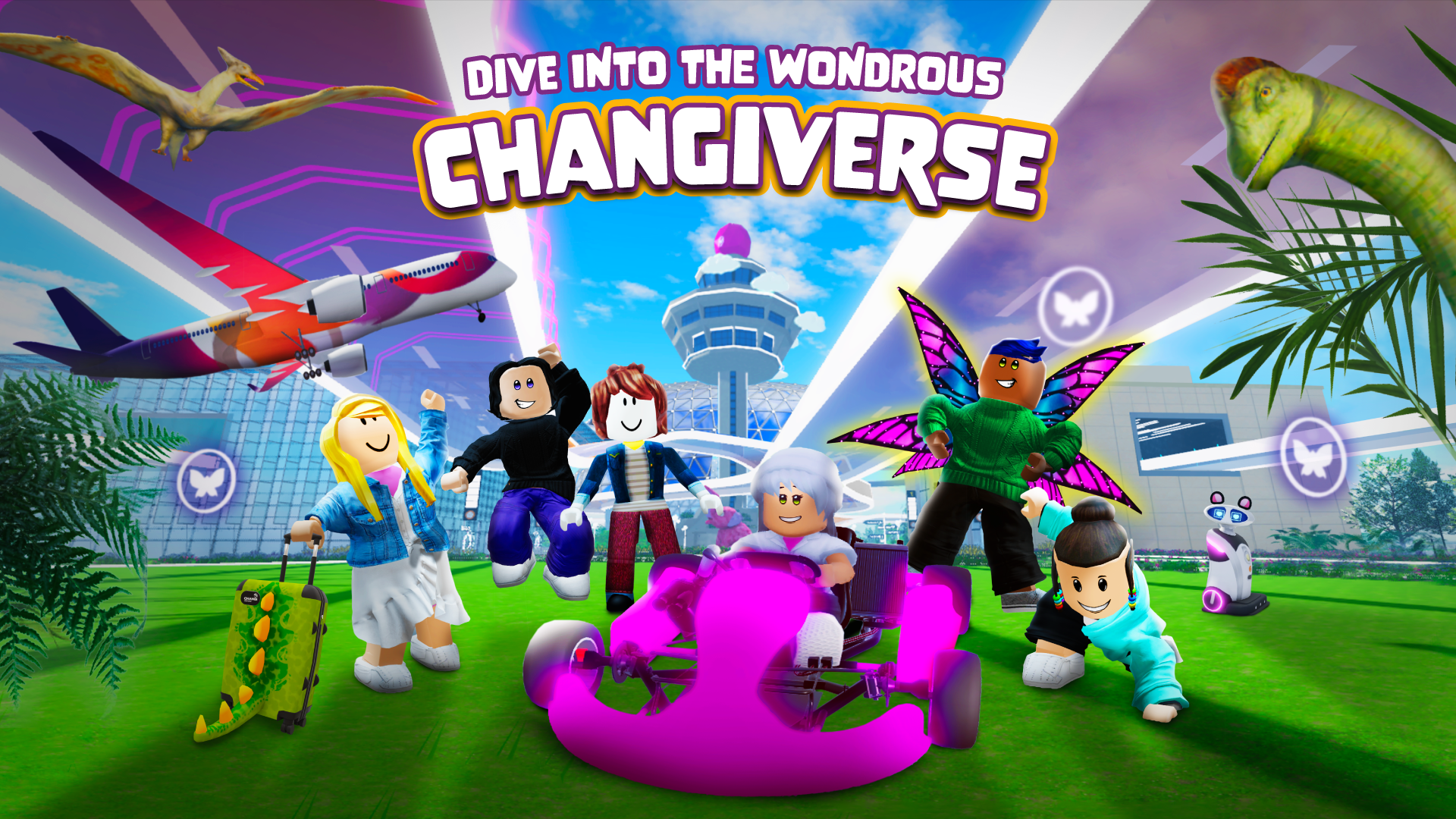 Step into Changi Airport and you'll encounter a touch of magic at every turn. What if you could experience that same magic in the virtual space? Changi Journeys sat down with members of the team behind Changi Airport's metaverse, ChangiVerse, to find out more.
Diana Hioe and Jason Ngor, Managers from the Enterprise Digital Ecosystem & Business division at Changi Airport Group (CAG), said they set out to recreate the wonder of Changi through an immersive, whimsical version of the world's most beloved airport.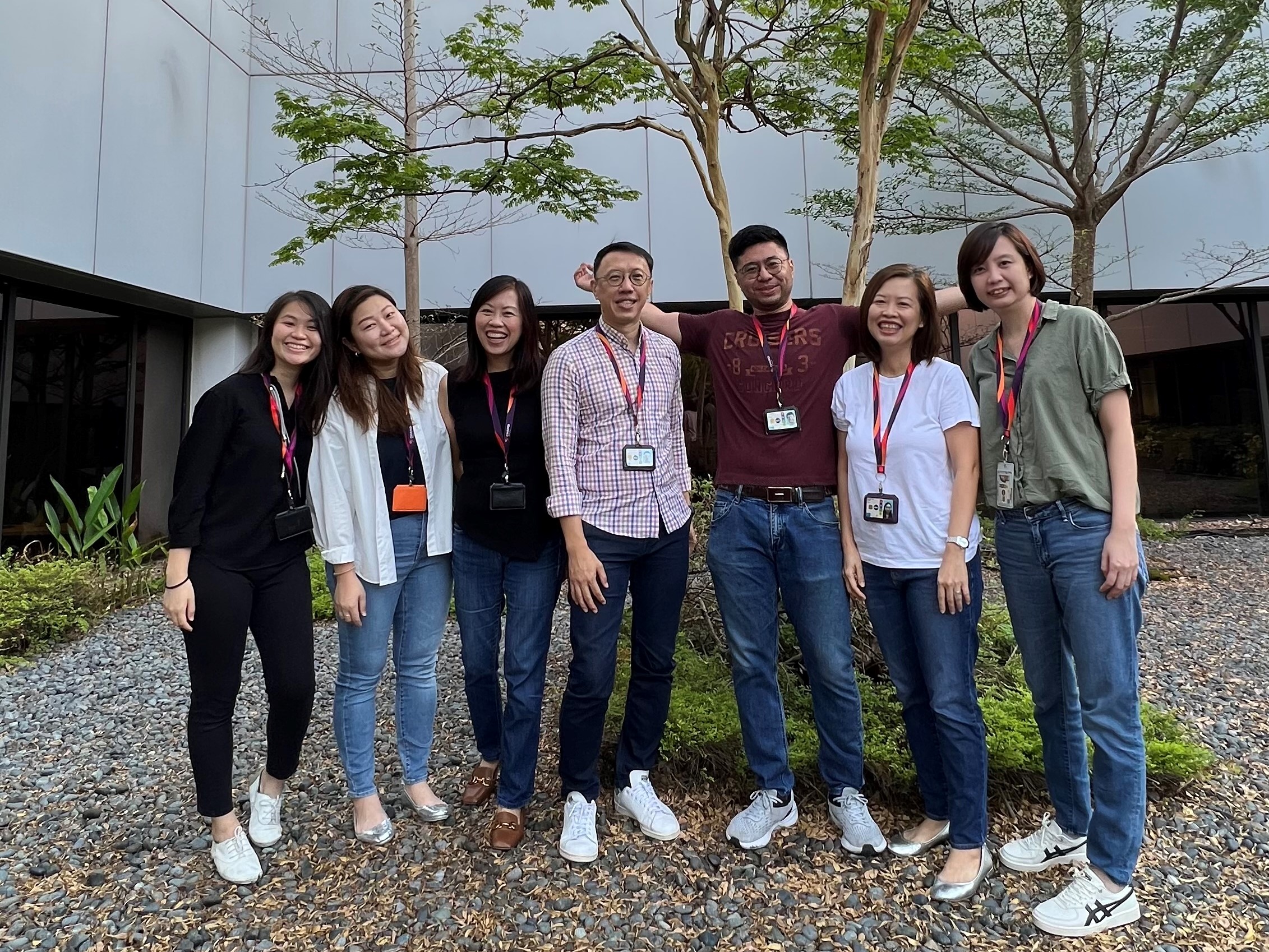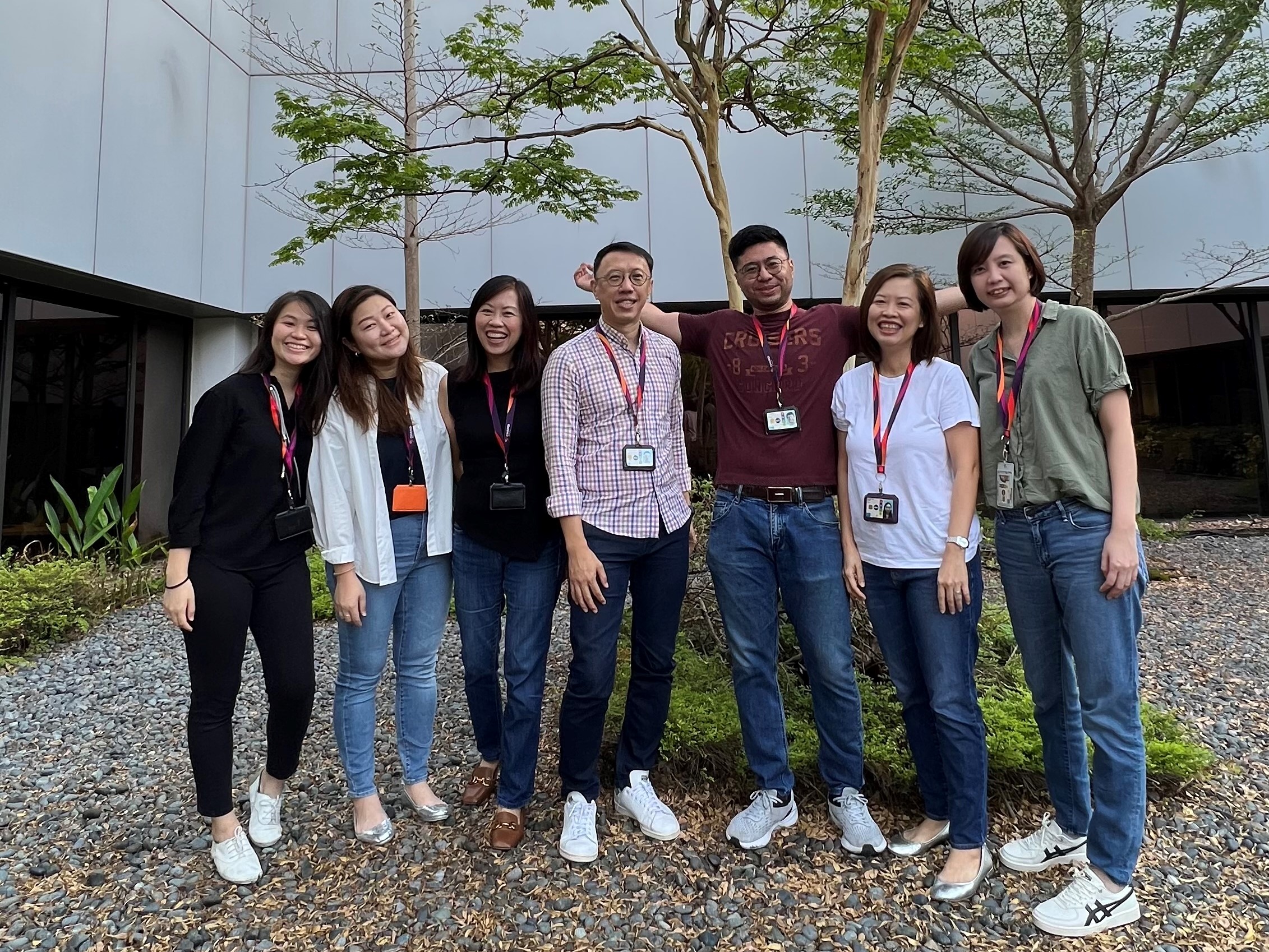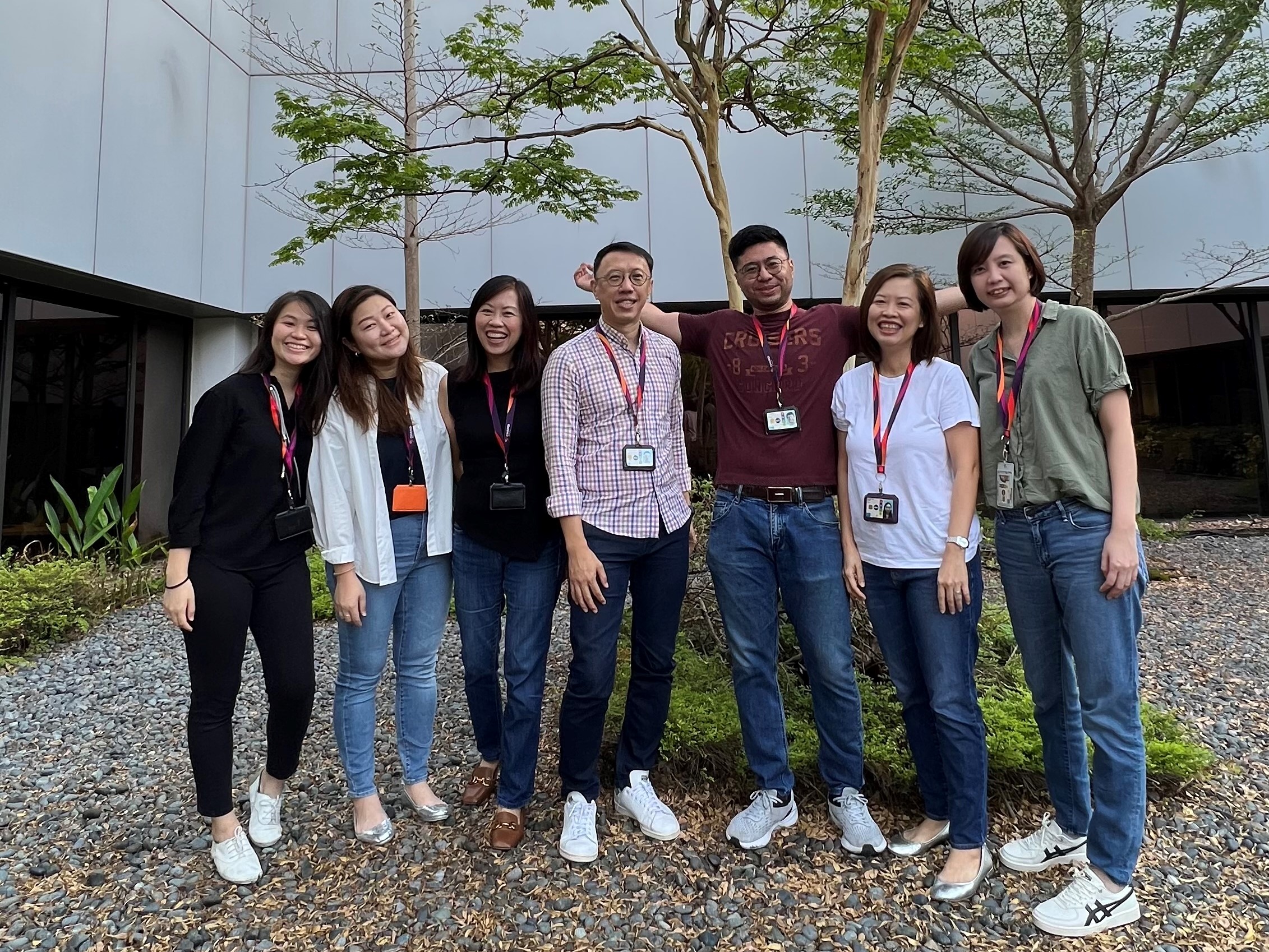 The CAG ChangiVerse team consists of employees from various divisions including Enterprise Digital Ecosystem & Business (EDEB) and Corporate and Marketing Communications (CMC). From left to right: Kelly Yap, Diana Hioe, Low Shueh Li, Kelvin Ng, Jason Ngor, Jan Tan, and Lim Hui Hui
CJ: Why did CAG venture into the metaverse?
Venturing into the metaverse was something new for Changi Airport Group, and so it was both exciting and nerve-racking for the team. Some might say this is not Changi's "core" business, but we strongly believe that connecting lives is at the very heart of our business, and that includes exploring ways to better connect with both fans of Changi and those who have yet to visit. With our sights set, we explored ways to transform how we interact with our customers in the virtual realm.
Today's digital age pushes the boundaries of engagement. It is no longer about passively consuming a video, but immersive experiences and shared interactions. Hence creating a virtual world where visitors can not only actively explore and interact with the airport environment, but create memories with friends, was a key criterion in choosing a platform for online engagement. That's how we landed on the metaverse.
Roblox was chosen as it is one of the largest metaverse platforms in terms of user base and engagement hours. It also has a wide range of users from different age groups, allowing Changi to reach out to more potential users.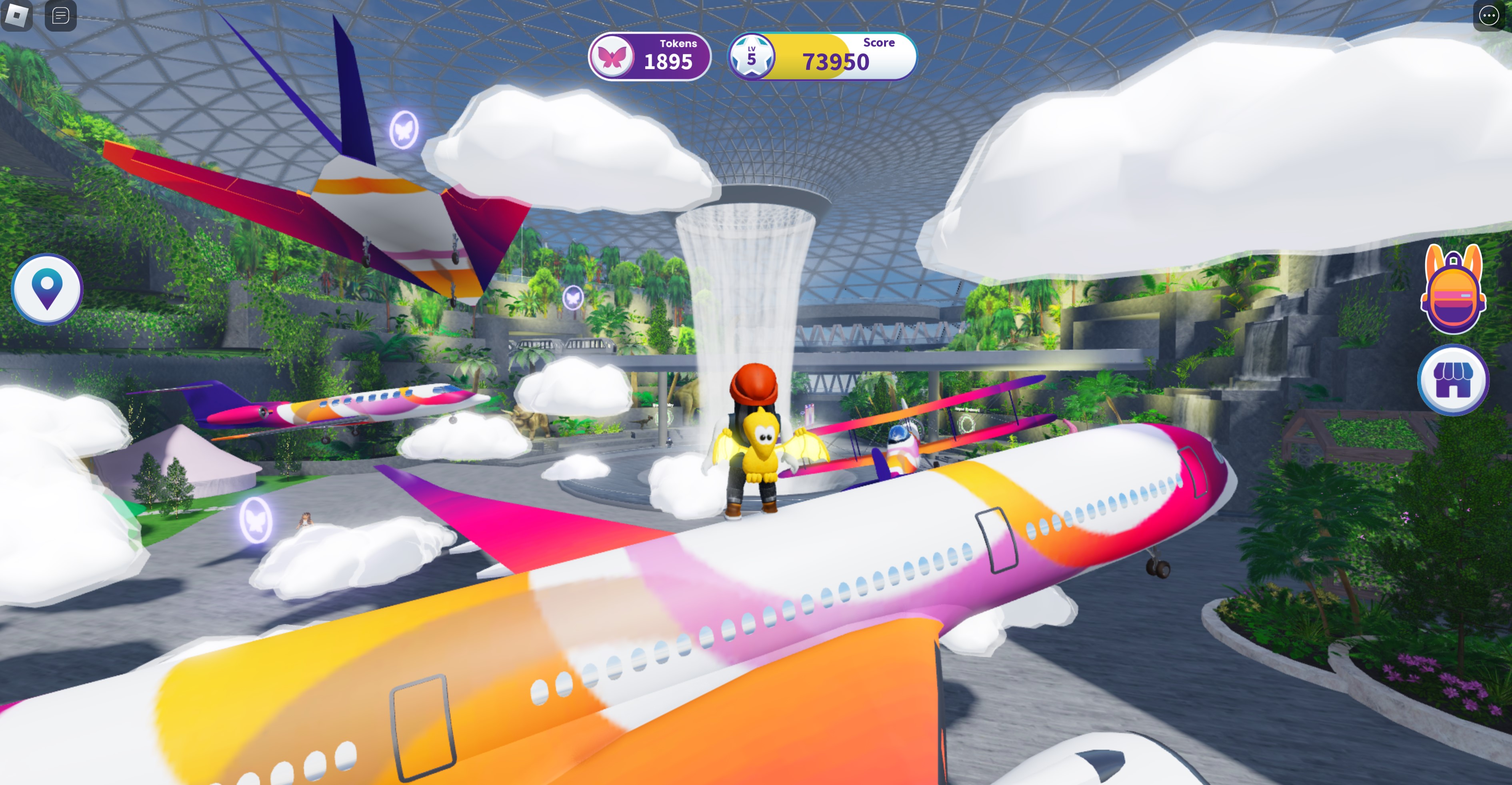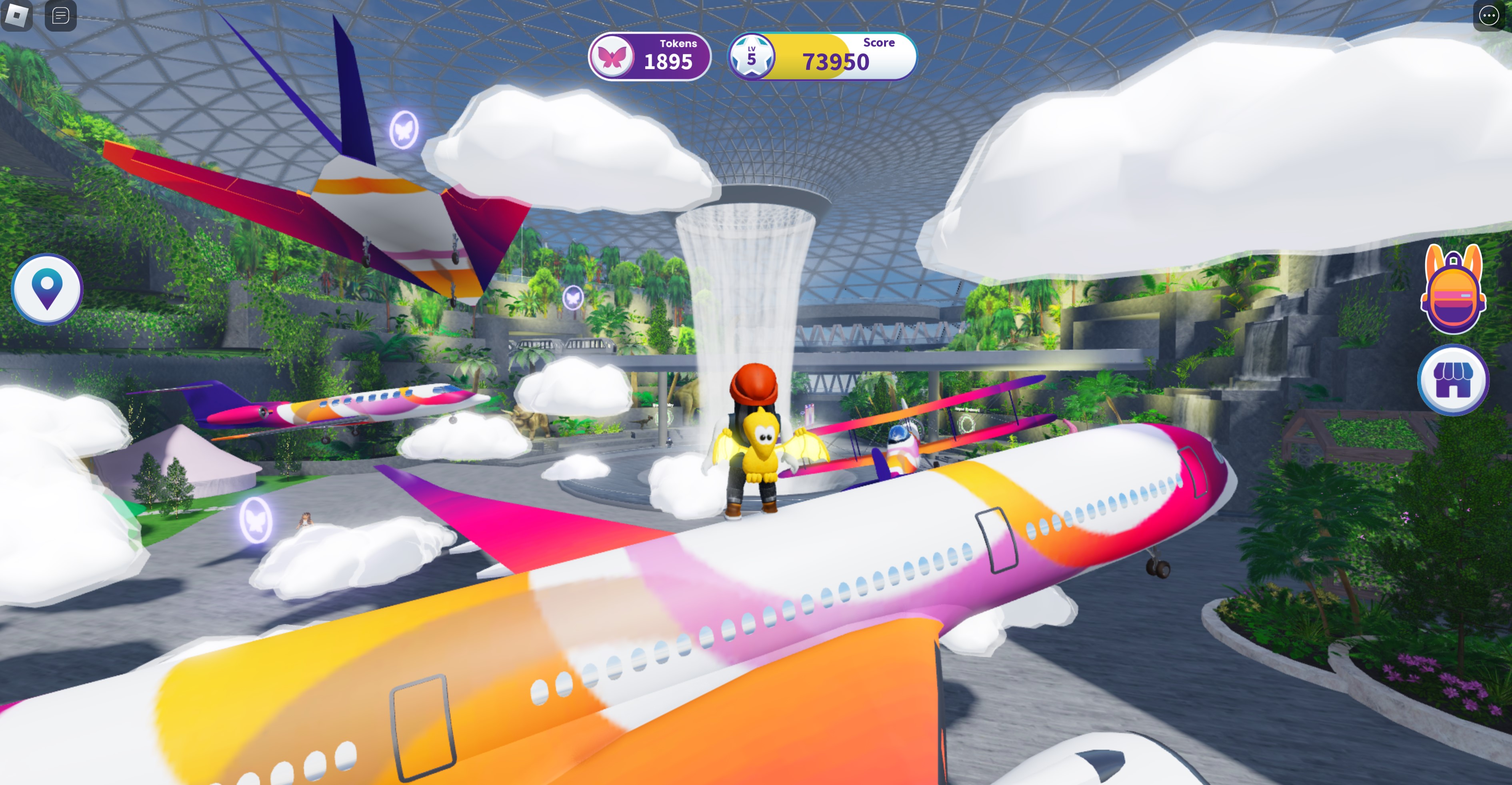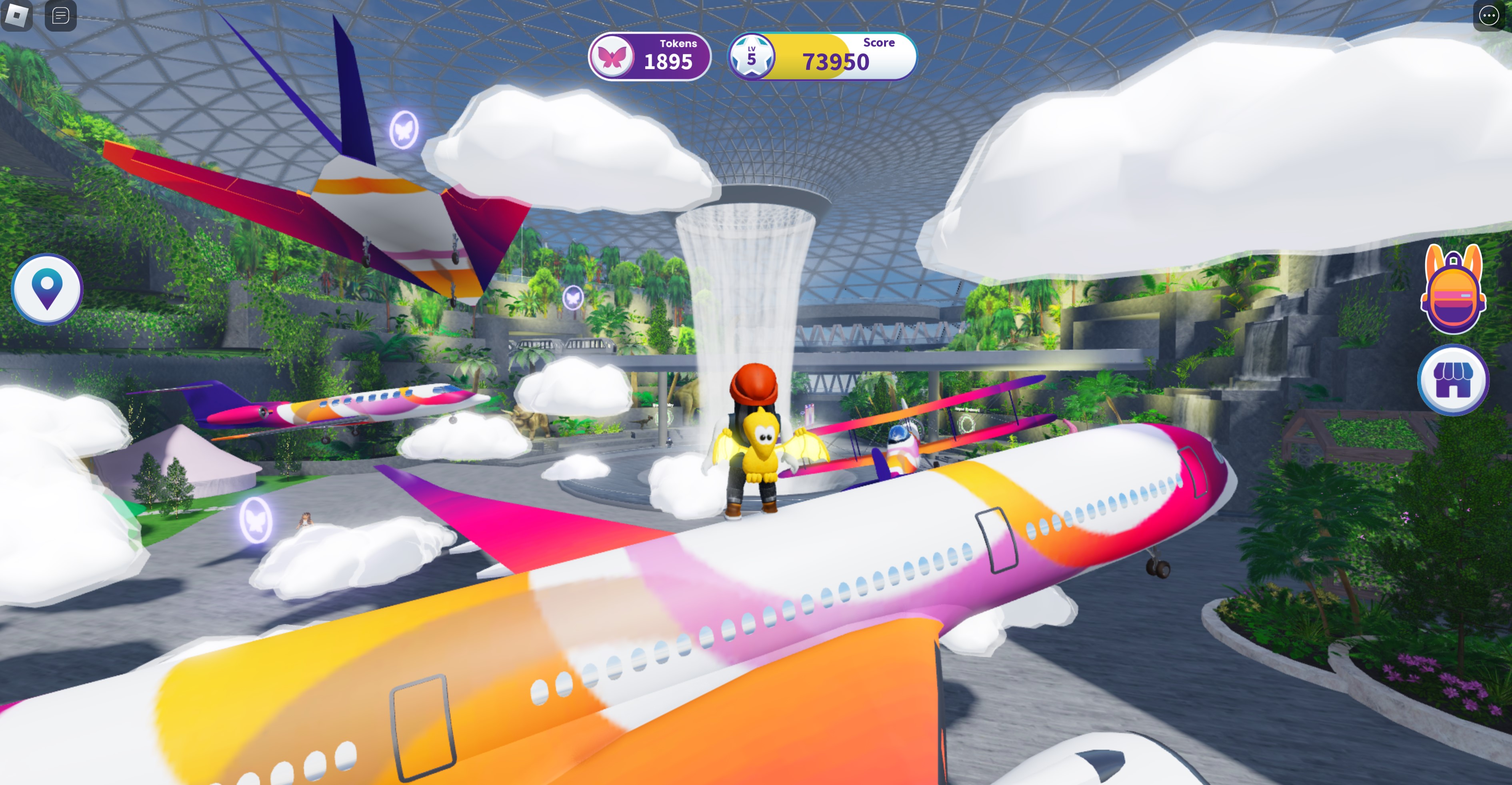 ChangiVerse puts a playful twist on some of Changi Airport's most notable sights
What was the planning process like? How did you choose which Changi landmarks or activities to feature?
We started with an ideation workshop, first looking at what other brands have done in the metaverse and how they brought their brand to life in the digital space. Then, we crystallised what the metaverse would mean for us. ChangiVerse should strengthen Changi Airport's positioning as more than just a transport node – it's also a fun and magical destination where memories are created. We wanted ChangiVerse to be an invitation for players to visit us in person, after witnessing the beauty and magic of Changi virtually.
With that as our focus, we determined sights and experiences that would bring out Changi's unique brand of magic the best. We chose the Changi Kart racing challenge as our anchor game, which made a highly anticipated year-end activity in real-world Changi available year-round in ChangiVerse. It also created a fun reason for players to keep returning to the game to challenge themselves and fellow players.
Of course, Jewel, Terminal 3 (T3) and Jurassic Mile were iconic locations that are quintessential to the Changi Airport experience. We also wanted to give the public a chance to step into areas not usually accessible in reality, like the Control Tower and Plane Hangar.
The journey started with development work in November 2022. Six months later in April 2023, ChangiVerse was launched.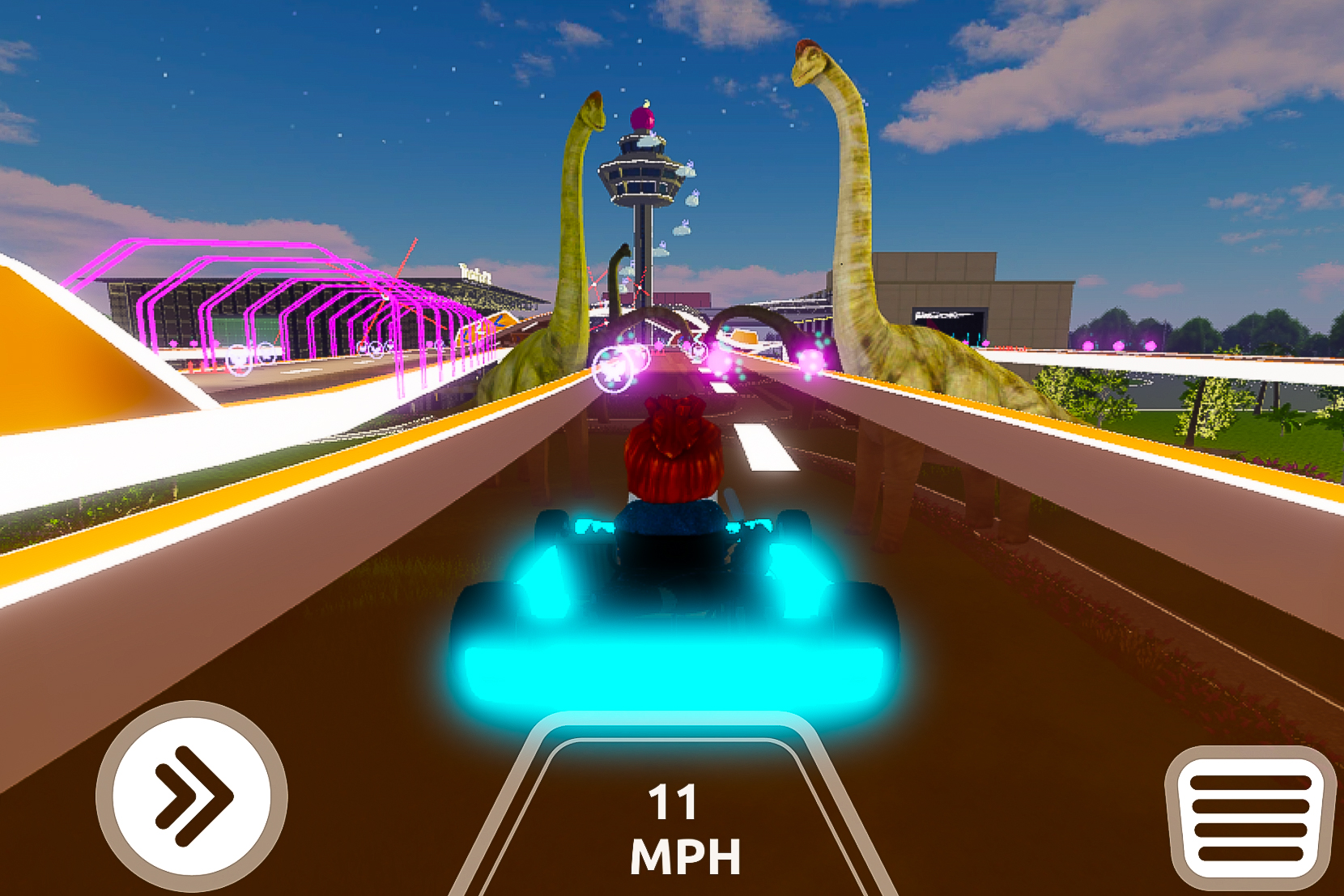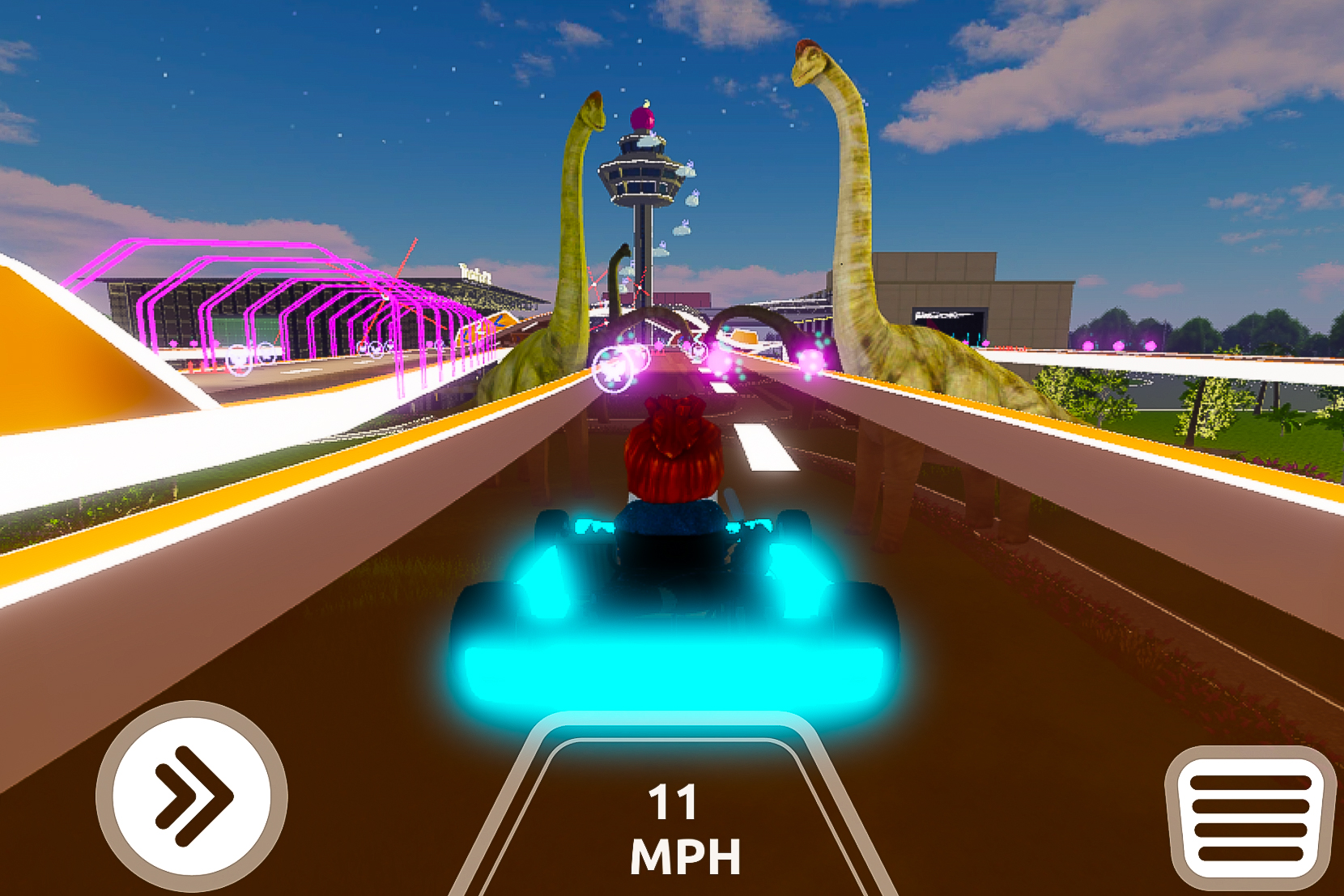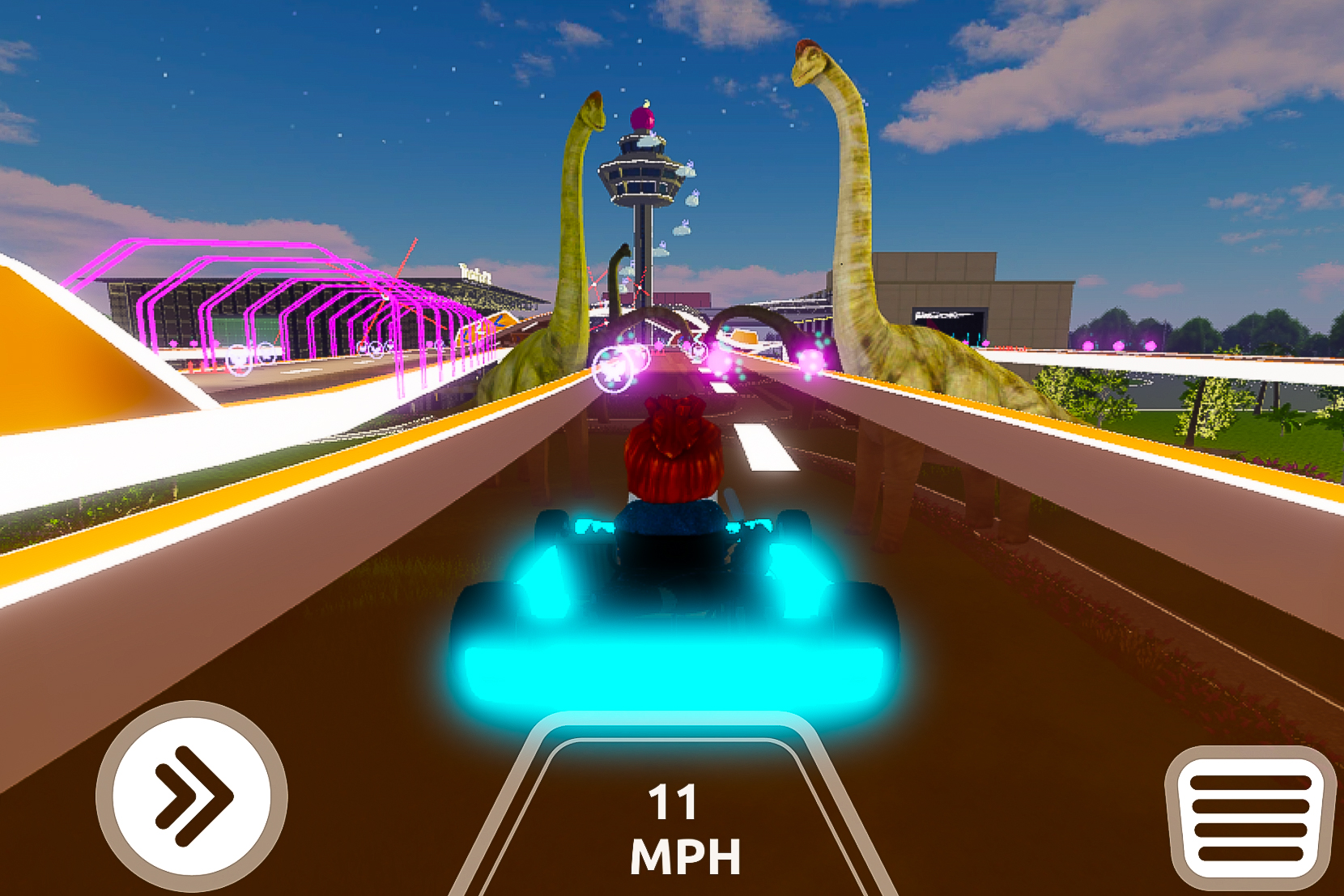 Changi Kart is the anchor game of ChangiVerse, allowing players to speed through Airport Boulevard with no limits all while swerving to avoid life-sized dinos!
How was the look-and-feel of the ChangiVerse determined? How did the team decide between replicating landmarks as exactly they are in the real world vs. putting a whimsical twist on them?
While many Roblox games out there adopt a more cartoon-like look using low-poly graphics, which are simpler and blockier, we decided to play to our strengths and bring out the beauty of Changi with higher-resolution graphics. This would ensure a more faithfully recreated look of our beloved airport and make its notable sights instantly recognisable, like the majestic cascades of Jewel's indoor waterfall and the signature ceilings and floors of T3.
On the other hand, if we had recreated Changi Airport to a T, it would not only take ages to traverse the space, but it would lack the whimsy and fun of a world that invites you to explore and play. So when putting a fantastical twist on the familiar, we asked ourselves: what would make Changi even more magical? Well, go-karting among life-sized dinosaurs, climbing the control tower for a bird's eye view of the airport, and flying your own plane, just to name a few!
We also conducted multiple rounds of user research to test and validate concepts which gave rise to some interesting insights.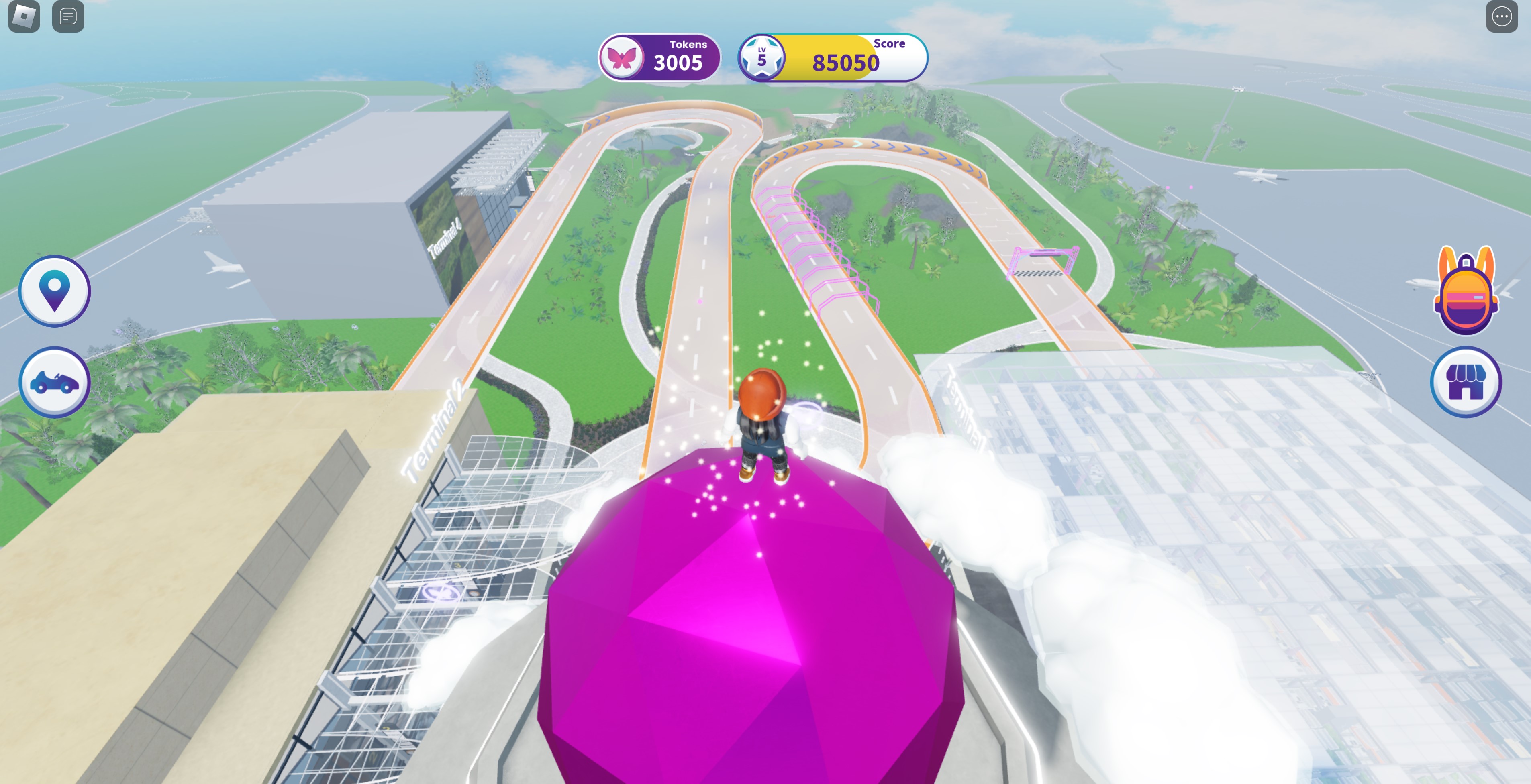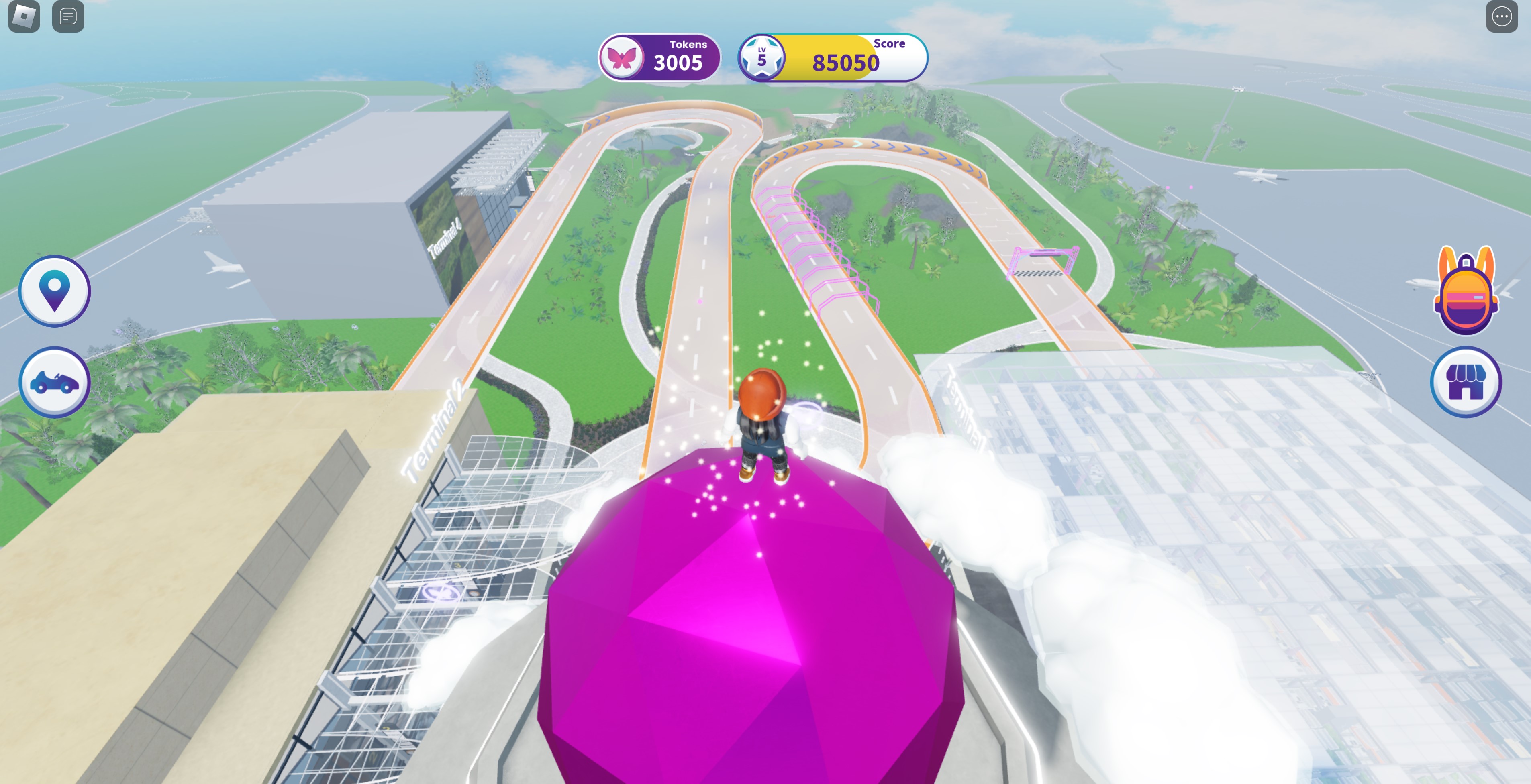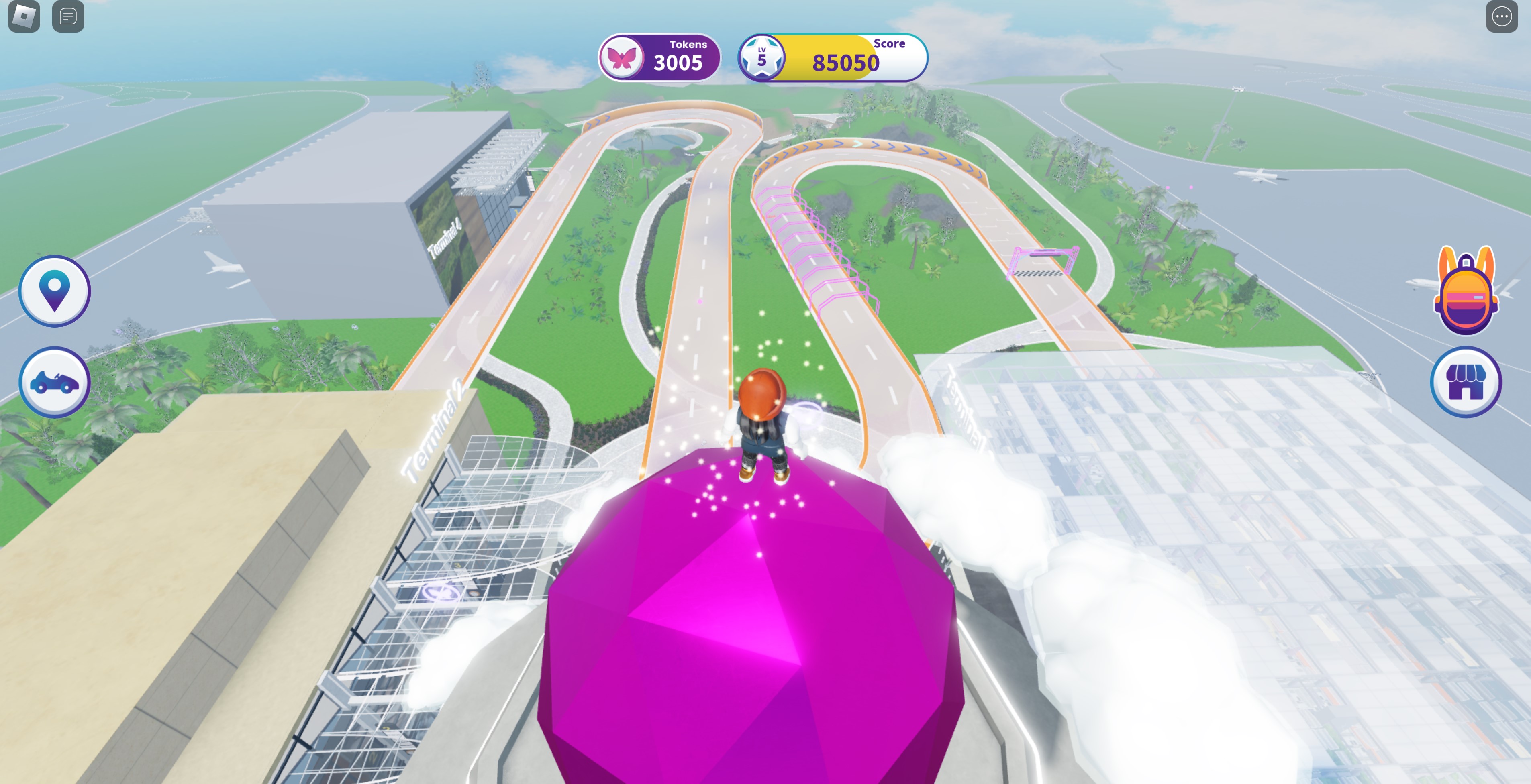 A bird's eye view of the ChangiVerse from the top of the Control Tower
What were some of the challenges you faced leading up to the launch of ChangiVerse?
We ran the user testing alongside the development of ChangiVerse, quickly incorporating feedback as we built the environment. There was a lot of close coordination and agility required between us and our partner Accenture to ensure that the overall project timeline was not delayed, even as we pivoted based on user feedback. For example, a few rounds into testing, our participants requested for more activities beyond Changi Kart, so we kicked into high gear to develop several mini-games in time for the launch just a few months later.
Of course, there was a lot of debugging leading up to the launch as well, to ensure the smoothest user experience possible such that visitors could focus on playing, unhampered by hiccups.
How has ChangiVerse been doing since launch?
We're happy to share that it's been doing well! As of end-August, 2023 we've had about eight million visits to ChangiVerse and more than 350,000 monthly active users. Word has also spread around the world, with visitors from more than 180 countries, and the highest number of players coming from Vietnam, Germany, and the Philippines. Our User Generated Content (UGC) limited-edition wearables like the Turbine Wings or the Rexplorer trolley luggage pet have also been very popular, with more than three million redeemed since we started releasing them for limited periods just over two months ago.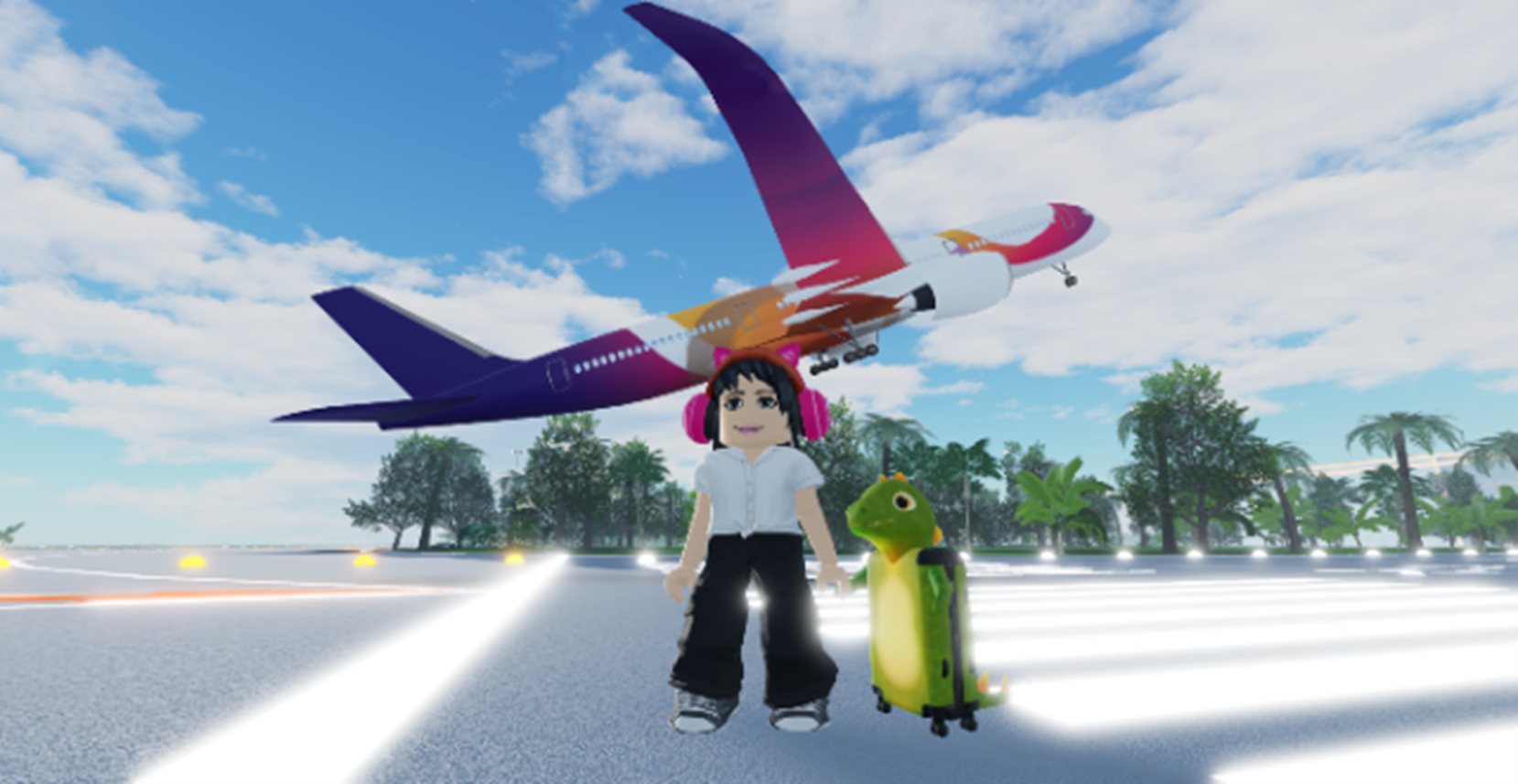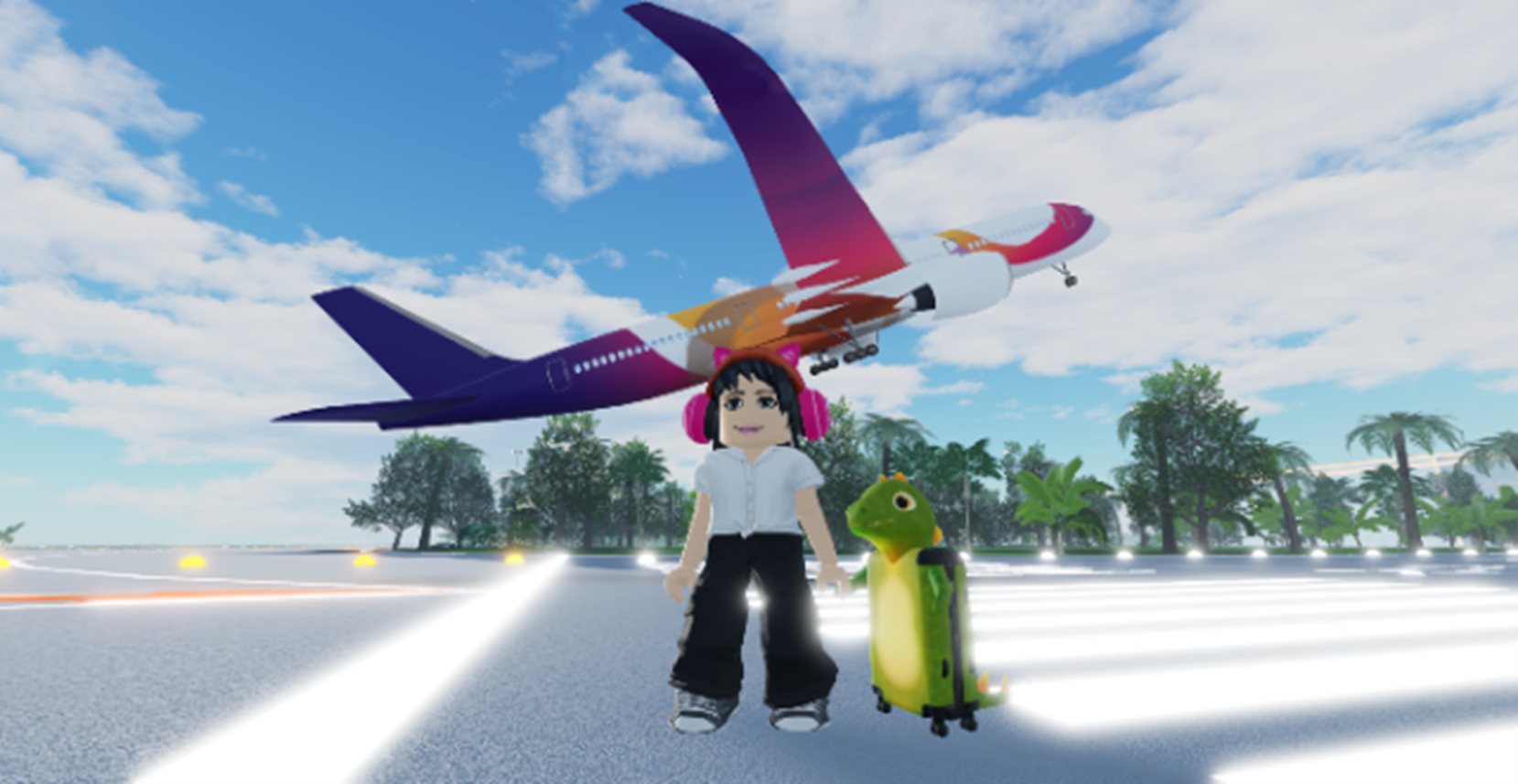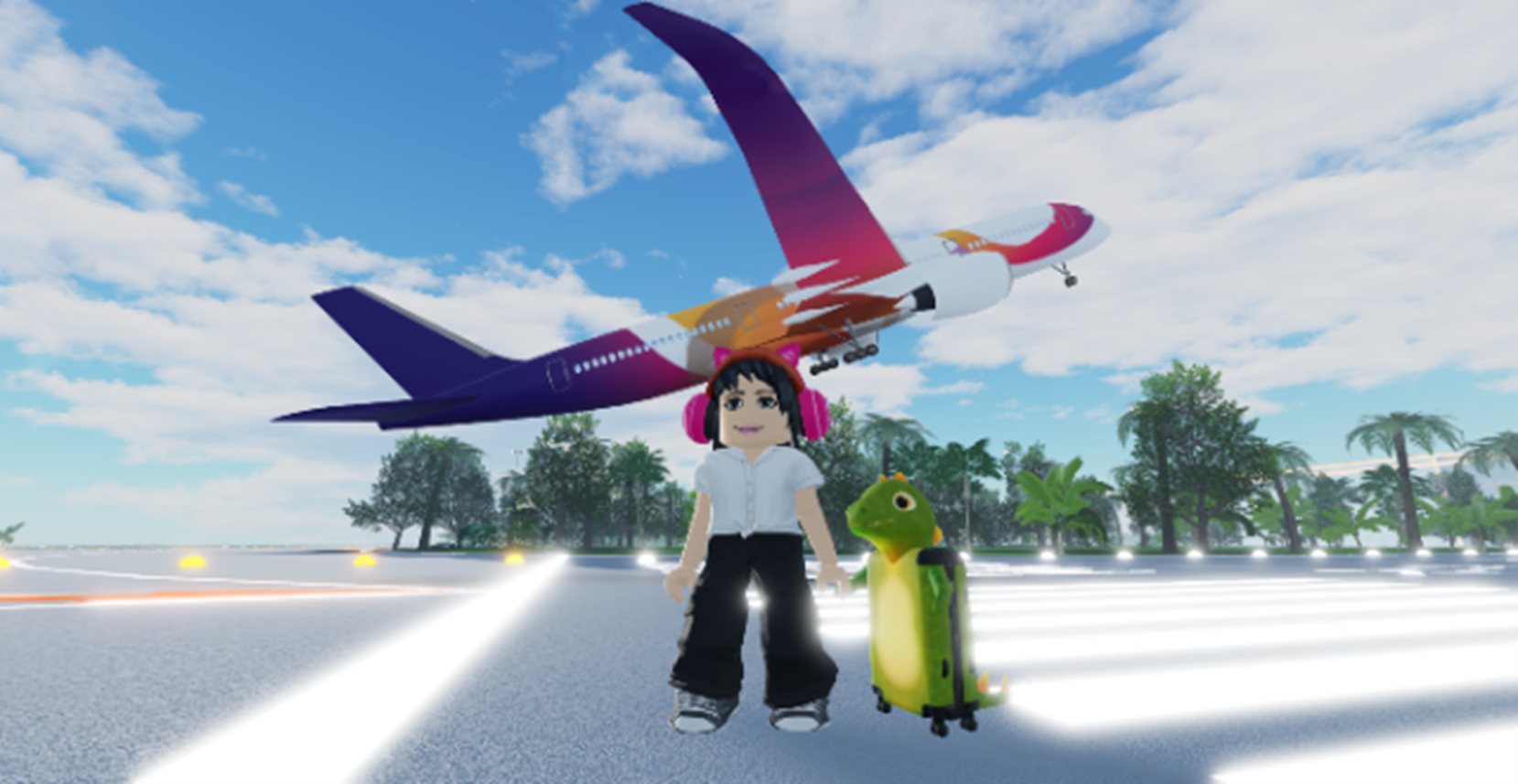 The limited edition UGCs, like the adorable Rexplorer luggage pet, are highly sought after!
What can we look forward to in future updates of ChangiVerse?
As ChangiVerse evolves, players can expect more seasonal activations, games, and behind-the-scenes looks into how Changi Airport operates. Keep a lookout for how ChangiVerse will transform for the year-end holiday season!
Dive into the wondrous ChangiVerse today and experience Changi Airport like never before!