Changi's incredible discovery: Our very own Bougainvillea variety
Changi Airport Group (CAG)'s horticulture team discovers a new variety of Bougainvillea – right at the airport!
When Atmas Shue from the CAG horticulture team discovered some unique looking Bougainvilleas growing at Changi Airport back in 2015, he thought nothing more of it at first.
"It was only later when they continued to flourish, did it occur to me that the plant might actually be a new variety of Bougainvillea which had sprung up right on Changi's very own grounds!" said Atmas excitedly.
With his curiosity piqued, Atmas brought several of these Bougainvilleas back to the airport's nursery to examine the flower's characteristics more closely.
After conducting detailed research and consultation with several local horticultural professionals, the horticulture team deduced that the flower had undergone natural mutation. According to the Royal Horticultural Society, plant mutations are a natural occurrence that can change the appearance of the foliage, flowers, fruit or stems of any plant. These occurrences are mostly random, and can be triggered by a variety of reasons such as changes in weather, temperature fluctuations, or insect damage.
The team then decided to try to propagate the Bougainvilleas at the airport's nursery using stem cuttings to observe their 'stability', and whether it can be a permanent new variety. "Some plant mutations revert to their original form after a while, so they will not be considered a new variety of the plant", said Atmas.
Since then, the team has successfully propagated more than a hundred pots of the new plant variety, which are all thriving well under the care of the dedicated horticulture team.
The horticulture team has successfully registered this new variety of Bougainvillea with the International Centre of Registration Authority for Bougainvillea, headquartered in India. The new variety is aptly named Bougainvillea'Changi Airport', and the team intends to use it in future landscapes and displays in and around the airport.
So the next time you're here at the airport, keep your eyes peeled for Changi's very own variety of Bougainvillea!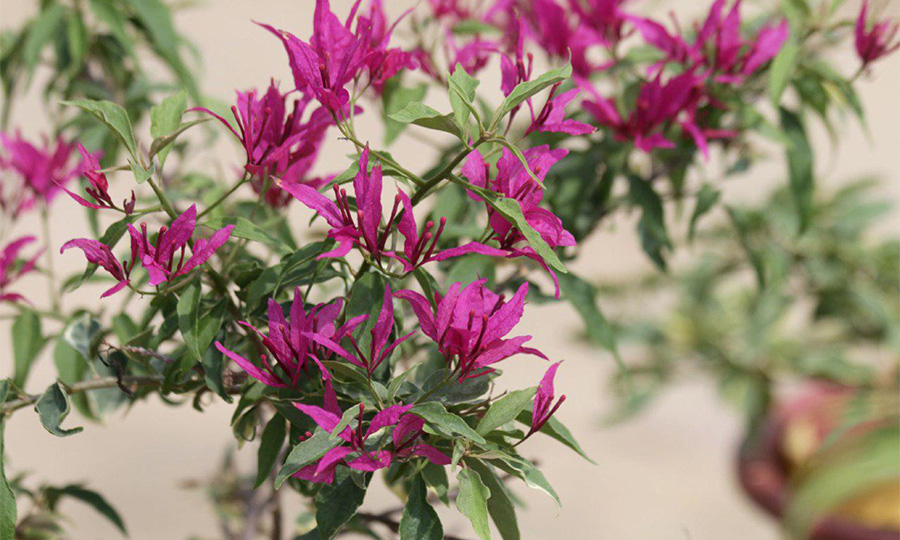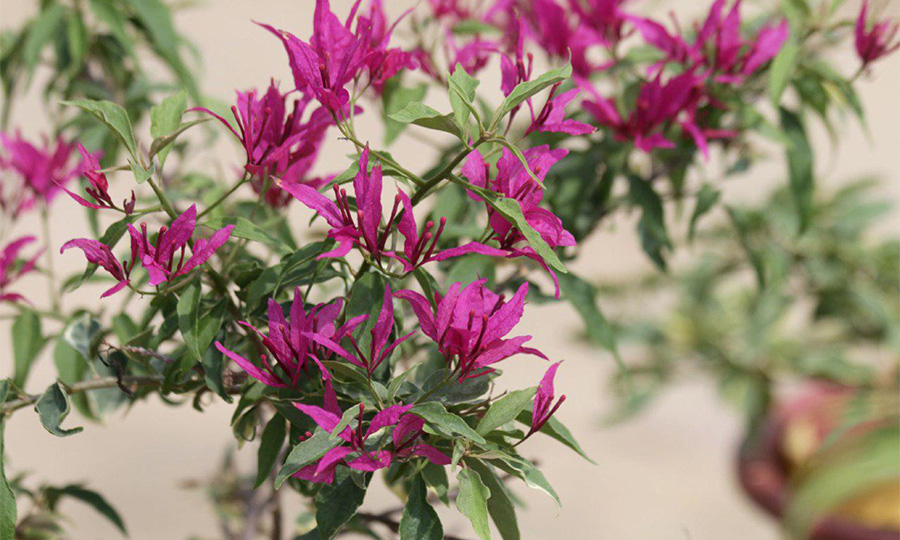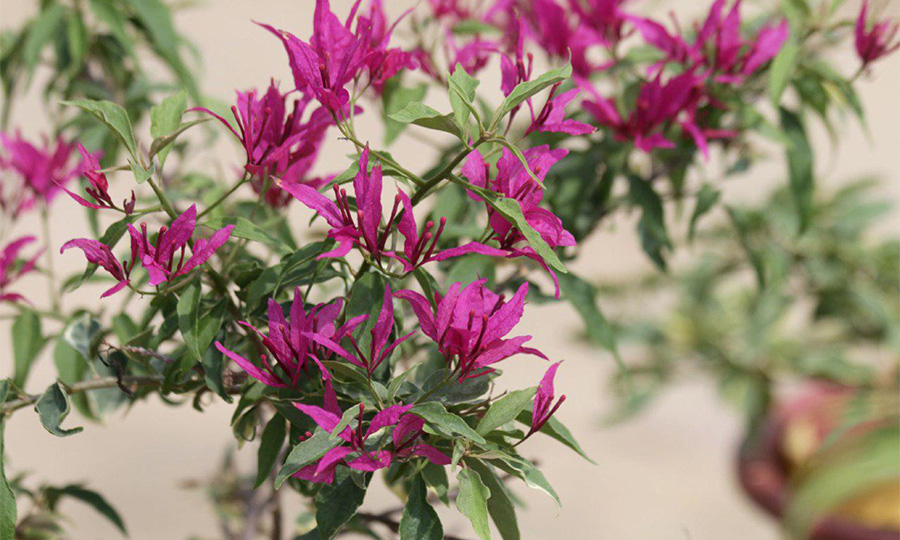 The new Bougainvillea 'Changi Airport' sports spikier flower petals compared to the typical bougainvillea, with rounder petals.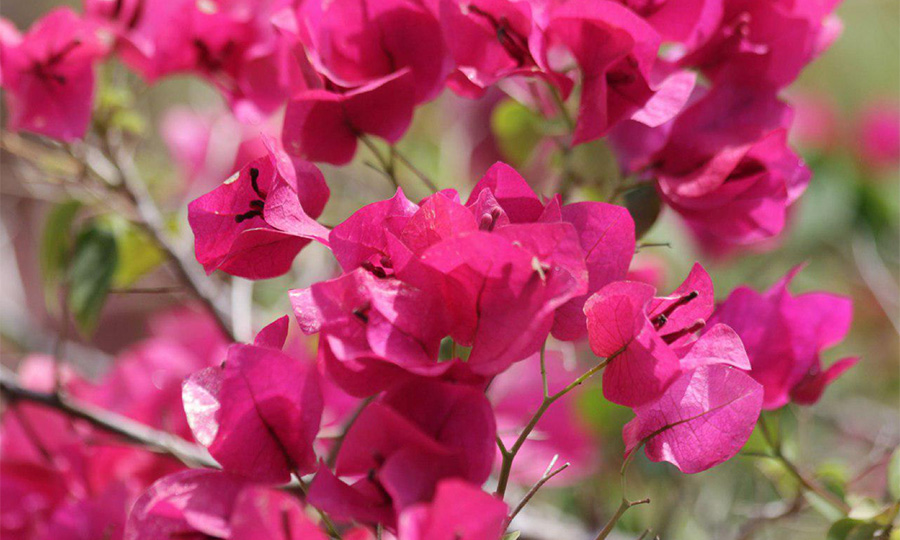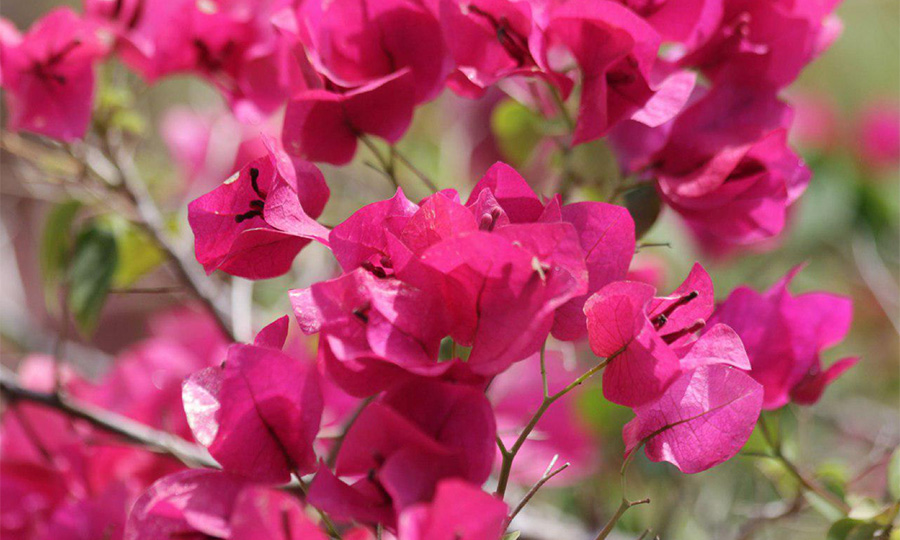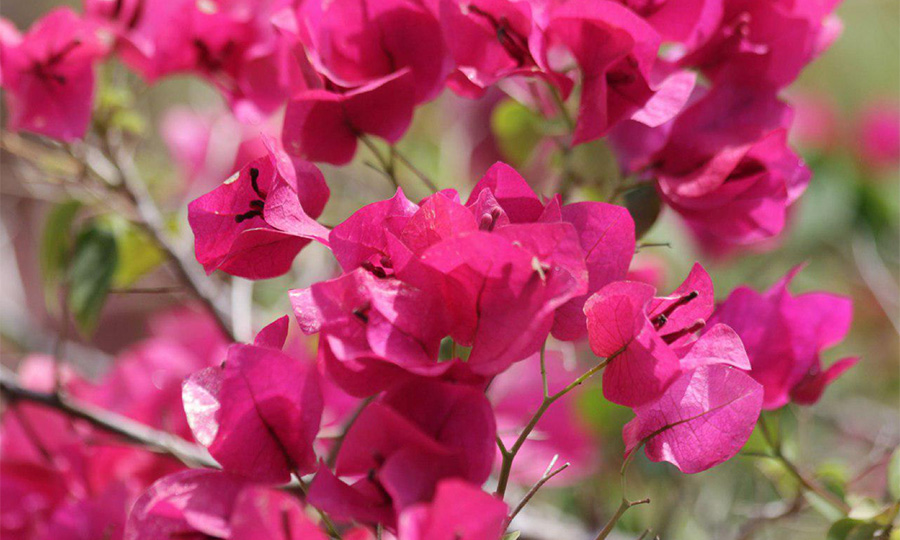 The Bougainvillea 'Poultonii' typically seen around Singapore, with rounder flower petals.