Changi's Terminal 4 is fast taking shape
Having completed construction in December 2016, Terminal 4 (T4) is now in full swing to prepare for operations in the second half of 2017.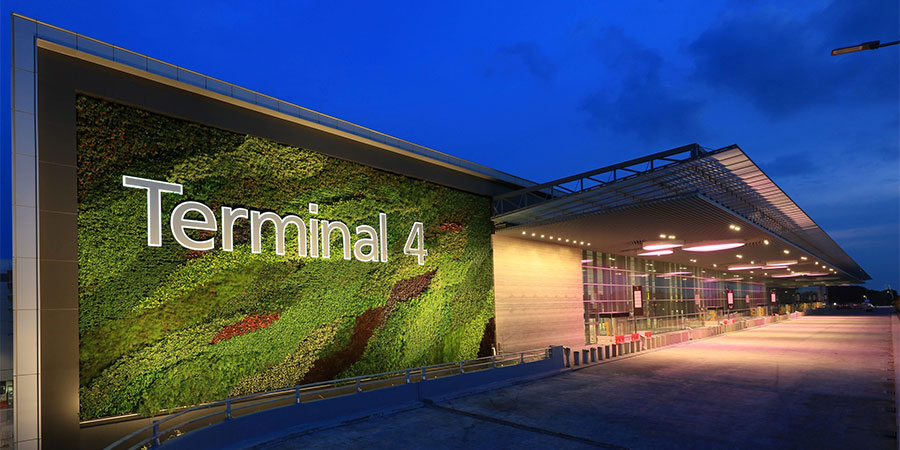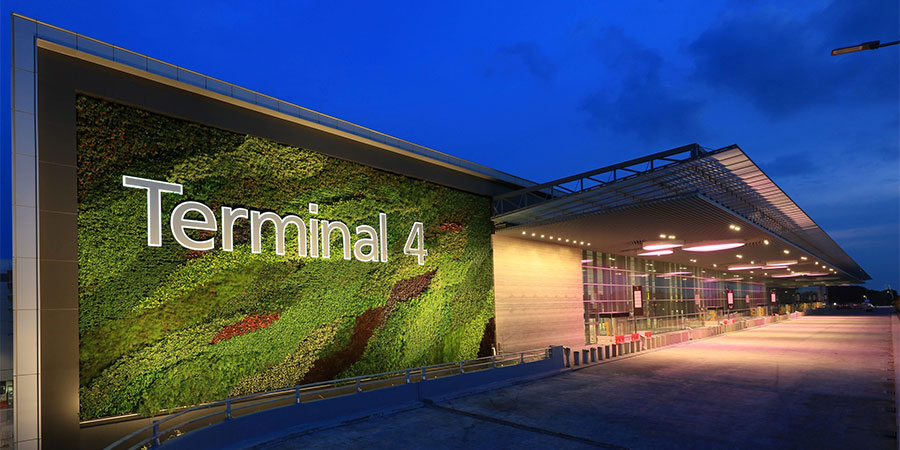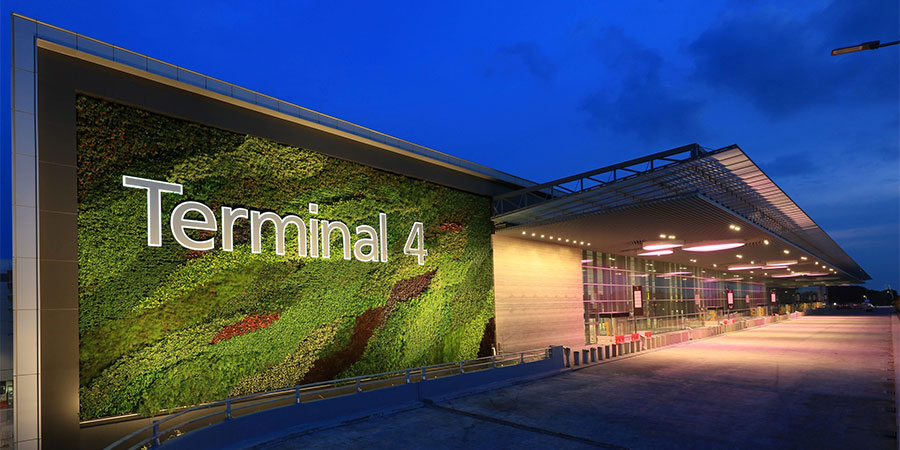 Having completed construction in December 2016, Terminal 4 (T4) is now in full swing to prepare for operations in the second half of 2017.  
Being a brand new terminal, much work needs to be done before it can open its doors to passengers and visitors, such as the installation of airport systems, conducting process trials with staff and public volunteers, getting the airport and commercial partners operating at T4 to come on board for the big set-up, as well as familiarising airport staff with the new terminal.  

As part of CAG's community outreach, a roadshow highlighting the unique features of T4 was held from 11 to 13 January 2017 to provide the airport community with a sneak peek of what T4 has to offer.  T4 will introduce many new concepts such as the terminal-wide fast and seamless travel (FAST) initiatives which provide self-service and automated options for check-in and bag drop, facial recognition technology for immigration clearance, centralised security screening, as well as self-boarding gates.  These aim to give passenger more choice for airport processes leveraging on new technologies, and to improve manpower productivity.  For the first time at Changi Airport, passengers will also be introduced to walkthrough duty-free shopping, and the ability to pay for their purchases for perfumes and cosmetics, and liquor and tobacco using common check-out points.
Over the coming months, T4 will be undergoing a phase of Operational Readiness & Airport Transfer, commonly known as ORAT. It is a period of intensive system testing and trials to ensure that the terminal's work flows and processes are thoroughly thought through and tested robustly.  This phase will include the installation and testing of key airport systems such as self check-in kiosks, self bag-drop machines, baggage handling system, as well as the preparation of commercial spaces. 
The ORAT programme will be conducted in phases till the second half of 2017.  It will culminate in 'live' trial flights in the final preparatory phase to stress-test the entire departure and arrival process within the terminal and in the apron area.  Extensive trials and intensive equipment and systems testing, with volunteers playing the role of passengers, will be conducted during this period given that the critical airport systems are both complex and integrated.  Apart from systems testing, ORAT will also focus on validating standard operating procedures established by airlines and airport partners, wayfinding and passenger flow, as well as connectivity and access into and out of T4. 
Outside the terminal, roadway works for access to T4 are well in progress.  A new slip road into Airport Boulevard from the PIE has recently been opened to motorists, and lanes will be enhanced to facilitate future access to T4.  A total of three new bridges facilitating access for the public, airside vehicles and pedestrians have been erected across the Airport Boulevard. For drivers exiting T4, there will also be a new dedicated egress roadway linking T4 directly out to the East Coast Parkway.
Watch this space for updates on T4 from now to its opening!