Get a ride with Changi's new personalised concierge
Shorter times from the airport to anywhere
You may have noticed the sleek bright-screened kiosks located in the Arrival Halls of the three terminals in Changi, and wondered what they do. This is the new Ground Transport Concierge (GTC) initiative, a collaboration between Changi Airport Group, Singapore Taxi Academy and Woodlands Transport Service. These self-service kiosks are a 24-hour transport booking service to help passengers with their transportation needs, giving them easy access to various options at the tap of a screen.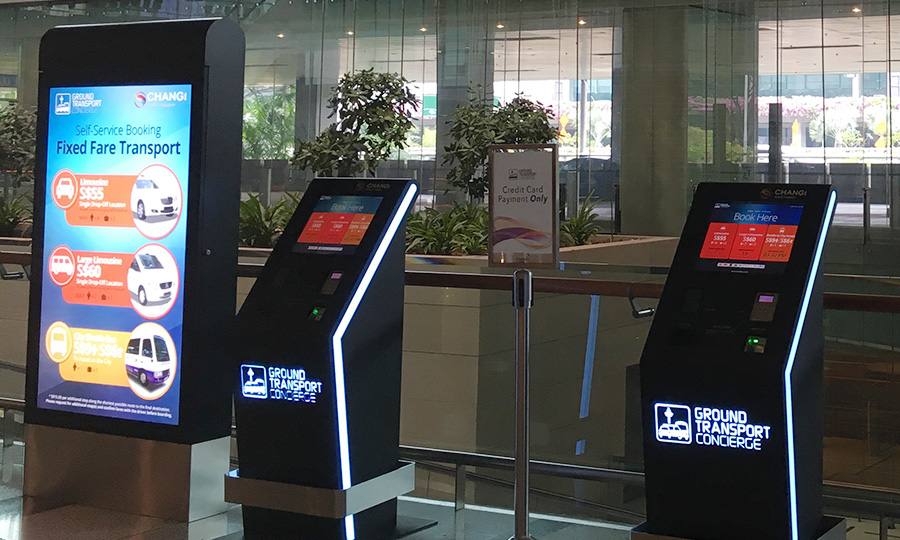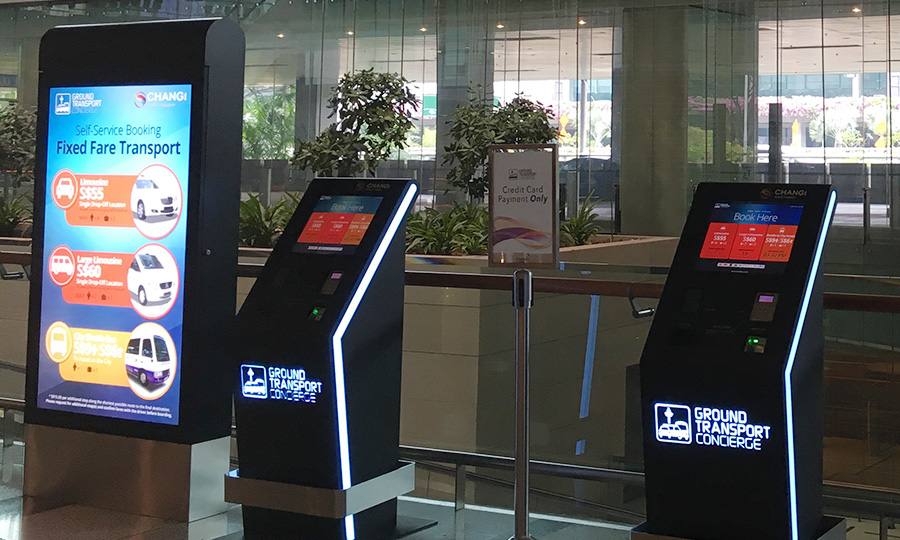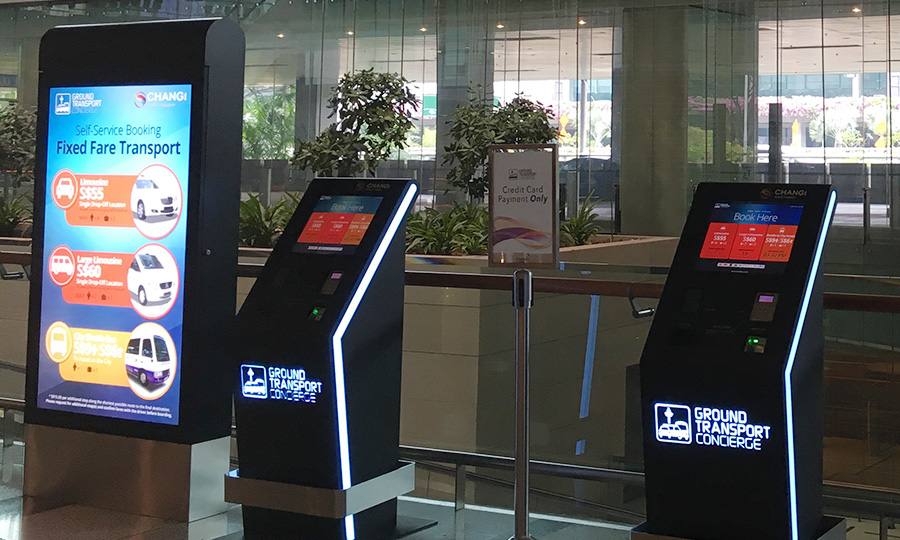 Passengers can now book and make payment instantly using credit cards for airport shuttle buses or limousine services through these kiosks, instead of having to queue at a counter. Vehicle numbers are confirmed on the spot, with real-time information such as estimated waiting time and arrival status seamlessly tracked on the display screens at the waiting area. Because simultaneous bookings can be made, processing time for passengers has been halved effectively. This goes a long way to reduce passenger waiting time, especially during peak periods.
Passengers aren't the only ones to benefit from the efficiency of this new electronic platform. Taxi drivers now also enjoy greater visibility on their queue position in the holding area, which allows them to maximise their time while waiting for passengers. Together with the launch of the GTC initiative, the facilities in the drivers' holding area also enjoyed a facelift with enhanced seating, better ventilation and shelter facilities.
As Changi Airport's traffic volume continues to grow, the GTC self-service booking system is a timely response to fulfil the needs of more discerning and technology-savvy passengers – who can now enjoy a hassle-free way of zipping straight to the city!