Getting the retail recipe just right
With over 540 shopping and dining offerings, ever wondered how Changi Airport decides on the best mix for its passengers?
Retail plays a key role in the overall airport experience. Read more to find out Changi Airport's retail mix strategy.
Changi Airport is known for its exciting line-up of shopping and dining options that offers passengers one of the world's best airport retail and F&B experiences. Key to this is a carefully curated list of "must-haves" shops, services and F&B outlets. To ensure a personalised, stress-free and positively-surprising Changi Experience for all passengers, one of the most important ingredients is to first really know the traveller's needs.  
To start, understand that most travellers begin their time at the airport looking for food. With Changi Airport handling almost 180,000 passenger movements each day, there is an extensive range of dining options available at the airport – 140 to be exact. There is a variety of food kiosks, cafes and sit-down restaurants offering a spread of cuisines from local classics to international delights. On top of that, each terminal comes with fast food outlets, at least one food court, both local and western coffee brews, as well as halal and vegetarian options.
After food comes shopping. Besides the popular duty-free boutiques, there is a group of "retail staples" found across Changi Airport. This includes book stores, where passengers can shop for the latest hardcover best-sellers and magazines for reading on their flight, to souvenir shops, to pick up that last-minute but important gift. Travellers can also find convenience stores and pharmacies for snacks, drinks, travel-size toiletries, over-the-counter medications, and other travel essentials they might have missed packing for their trip.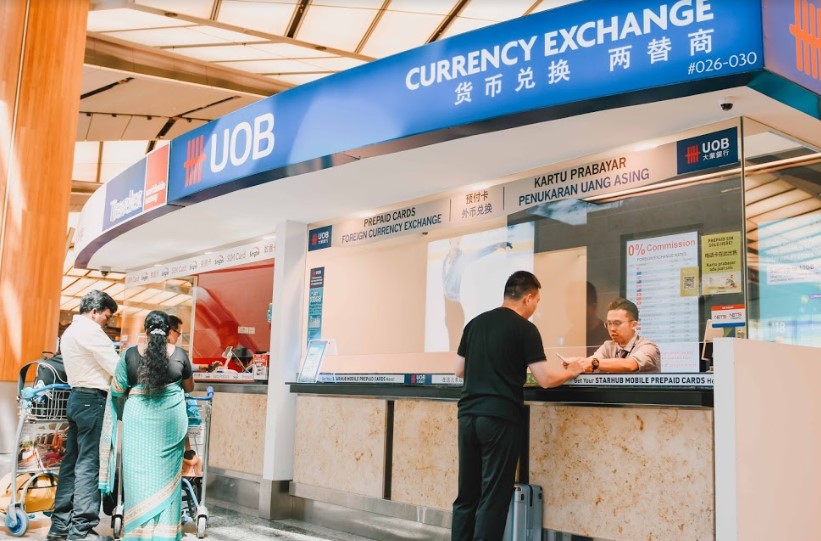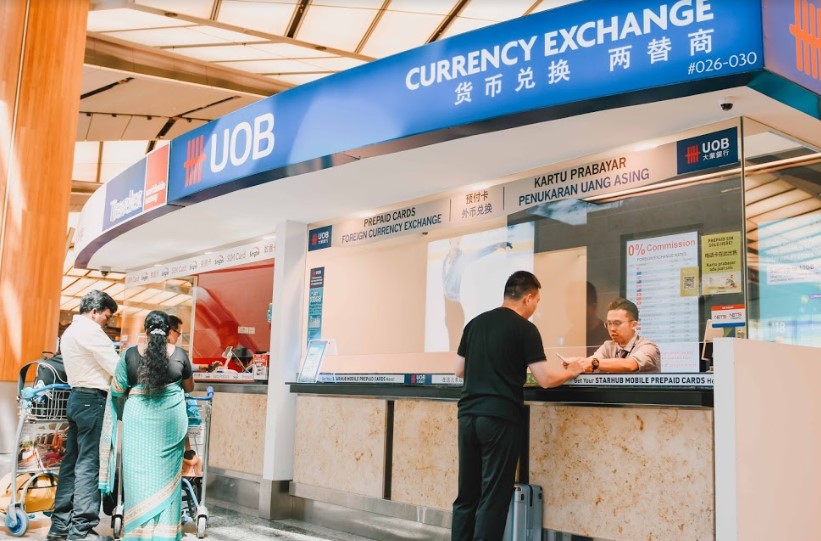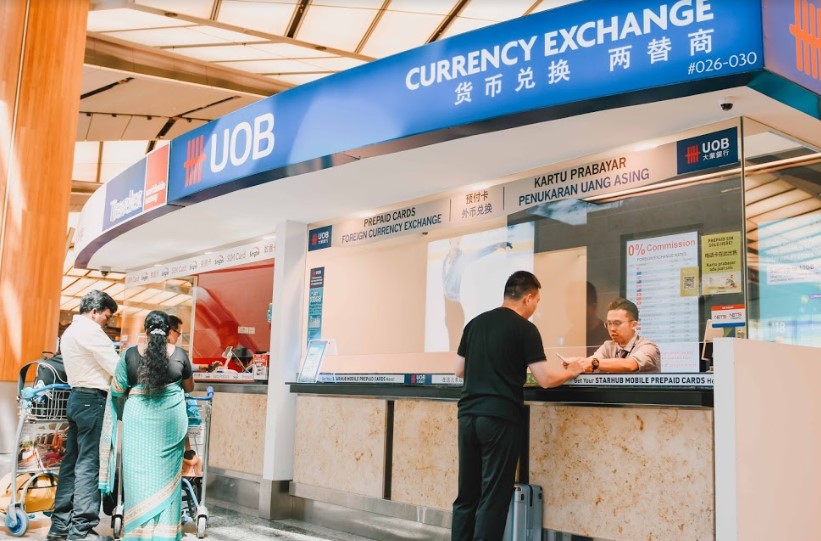 Among Changi Airport's retail mix, there are a range of services tailored to the needs of travellers.
Additionally, there are some services that cater specially to the travellers. Money changers are available in every terminal for passengers to get their foreign currency. Travellers can also store their luggage at the baggage storage facilities if they reach the airport early or arrive in Singapore during the wee hours, and want to explore the vicinity without lugging their bag around. Before leaving the airport to start their holiday, passengers can book a hotel room, transport, attraction tickets, mobile WiFi and more at the Changi Recommends stores. Changi Airport also has a post office for travellers to ship their extra luggage home. For passengers who need medical assistance or in cases of emergencies, there is a clinic located at every terminal.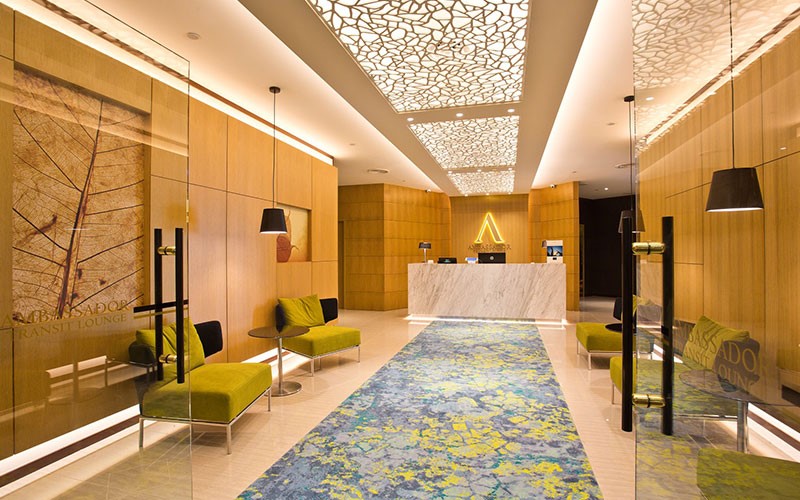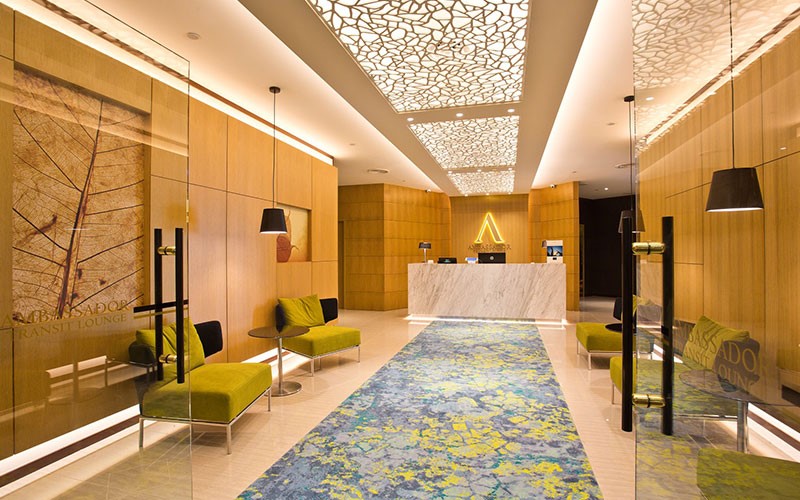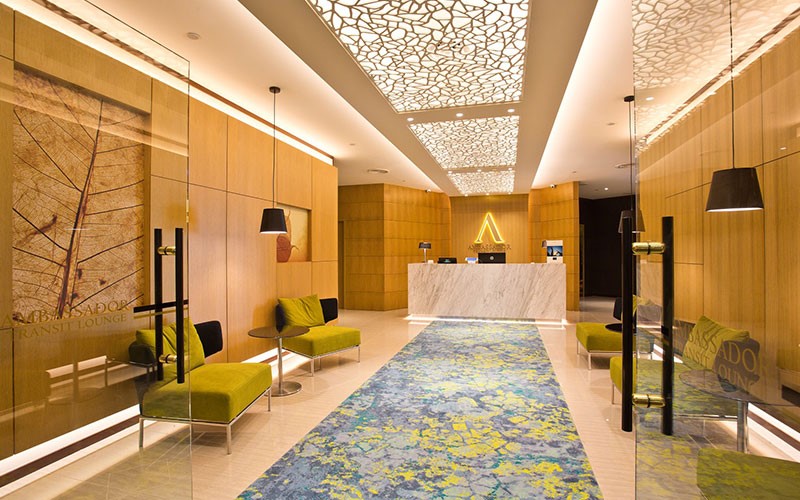 For transit passengers who need to recharge, there are transit hotels available at Terminals 1, 2 and 3.
About 30% of Changi Airport's passengers are transit passengers and have an average layover of five hours. For this group of travellers, there are transit hotels, pay-per-use lounges and spa facilities that offer rest and respite. Terminals 1, 2 and 3 have their own transit hotels that charge per night rates and can be extended by the hour. These hotels are equipped with a host of facilities, including a swimming pool and a jacuzzi. The pay-per-use lounges are also located throughout the airport, offering food and beverages, a nice warm shower and gym facilities, and napping suites, bookable in blocks of five hours. For travellers looking to recharge after a long-haul flight, they will be spoilt for choice with the range of massage, manicure and foot reflexology services available at the airport.

Whether it's gardens, facilities or art installations, Changi Airport puts its passengers at the heart of all decisions, and this includes curating the right mix of shops, services and F&B outlets.