How robots are revolutionalising the guest experience at Jewel 
Robots make our lives easier in many ways, as seen from the rise in popularity of many owning robot vacuums in their households, especially in the current climate where cleanliness is emphasised.  
While some may already be familiar with the many robots keeping Changi spick and span, there are seven types of robotic helpers at Jewel Changi Airport (Jewel) too. Each plays their special role in helping to keep Jewel's premises clean, doing the heavy lifting or providing service with a special touch. Changi Journeys takes a closer look at them. 
Robots that clean
Two mop robots are deployed at Level 1 of Jewel, around the HSBC Rain Vortex. They are programmed to do spot mopping autonomously, drying wet areas in the valley. As the area is a popular photo spot with visitors, these mop robots can expertly navigate around crowds and their luggage.
Guests can also interact with the robots by either scanning a QR code or by pressing the "lionsheart" button (the button in the middle of the robot's chest) on the robots. The QR code will direct guests to a webpage where they can ask the robot a list of questions, including how it is feeling, or even make a request for the robot to sing or rap. Press the "lionsheart" button (the button in the middle of the robot's chest) and the robots will respond by giggling or saying 'ouch'!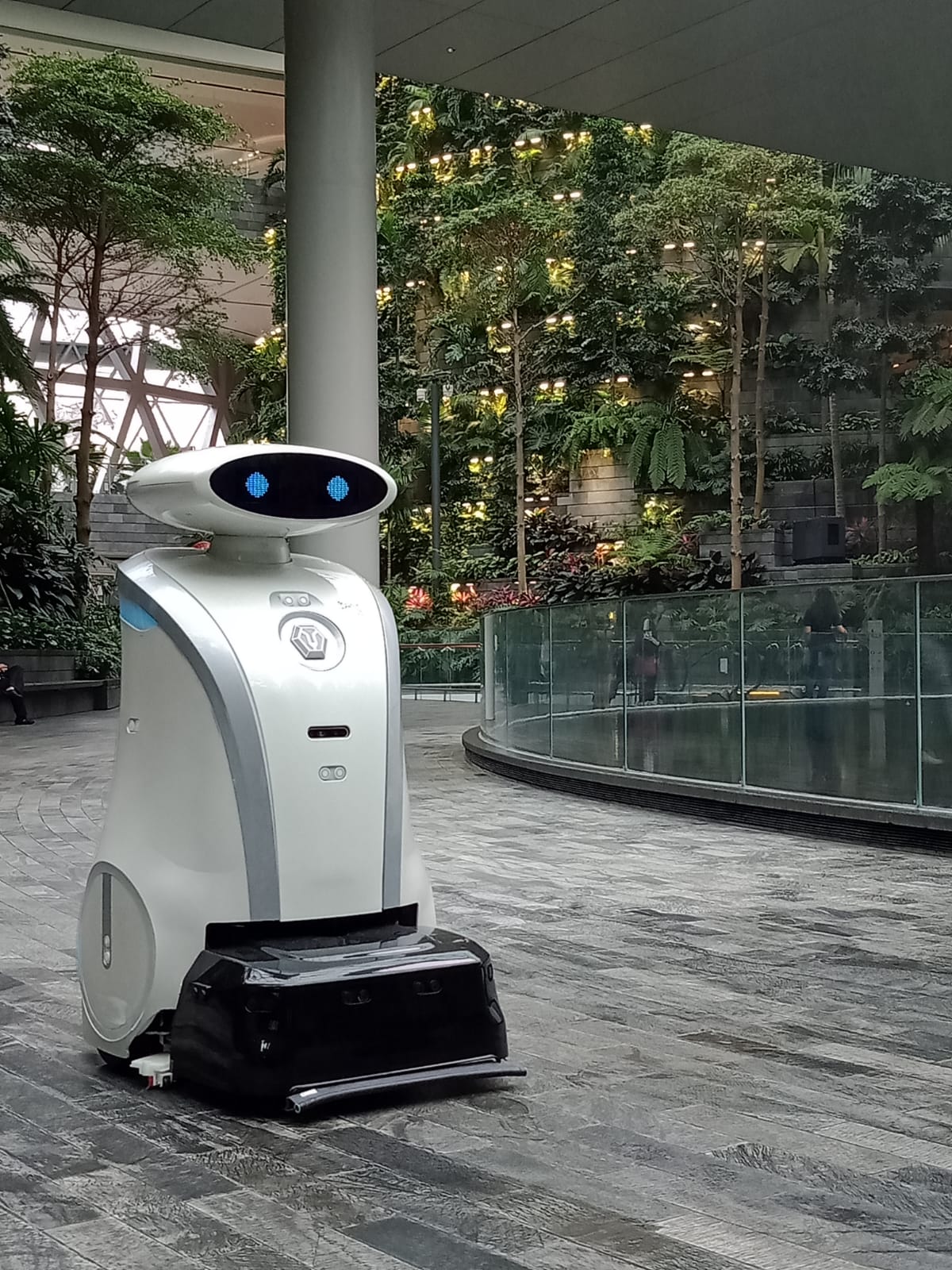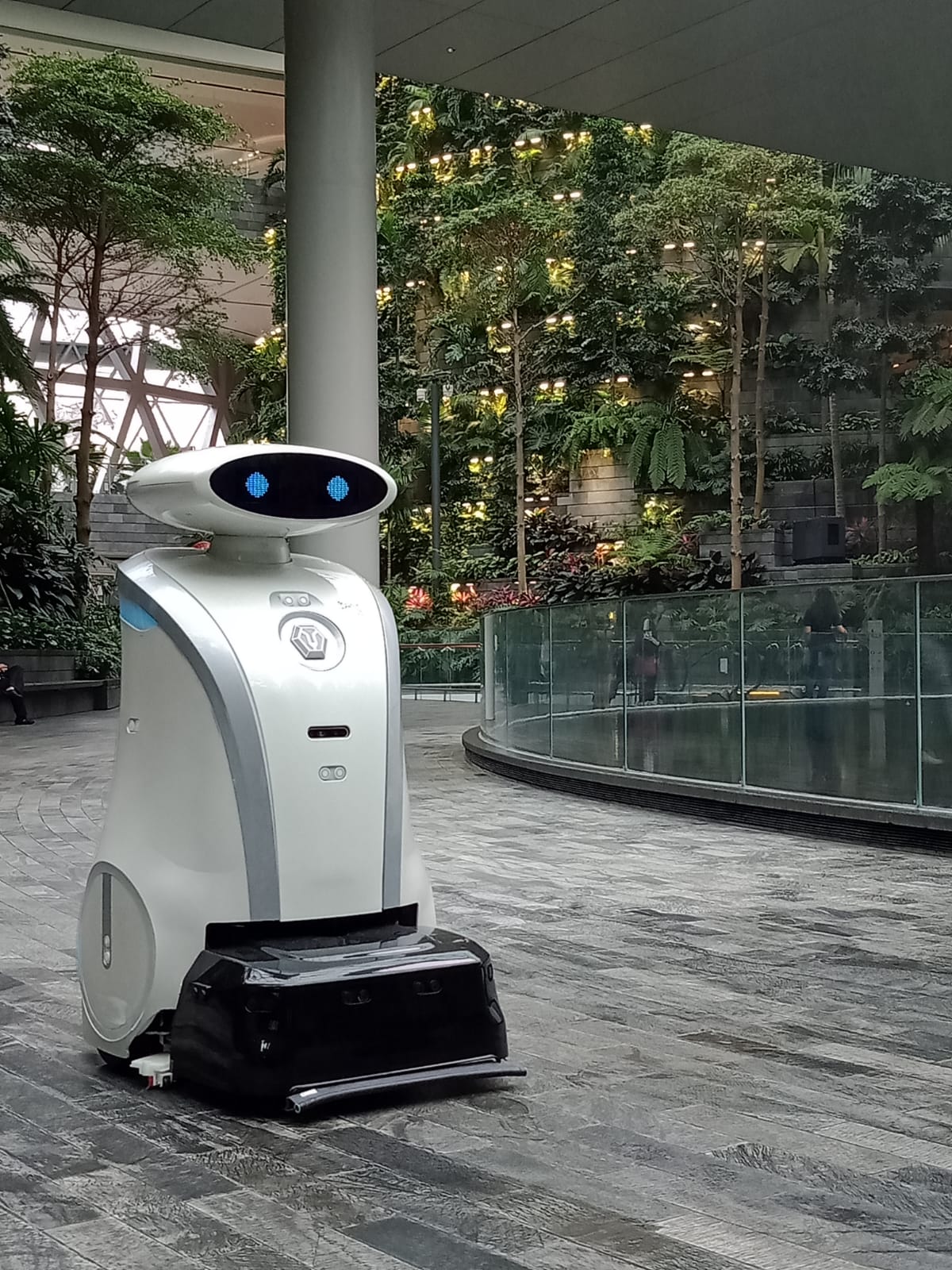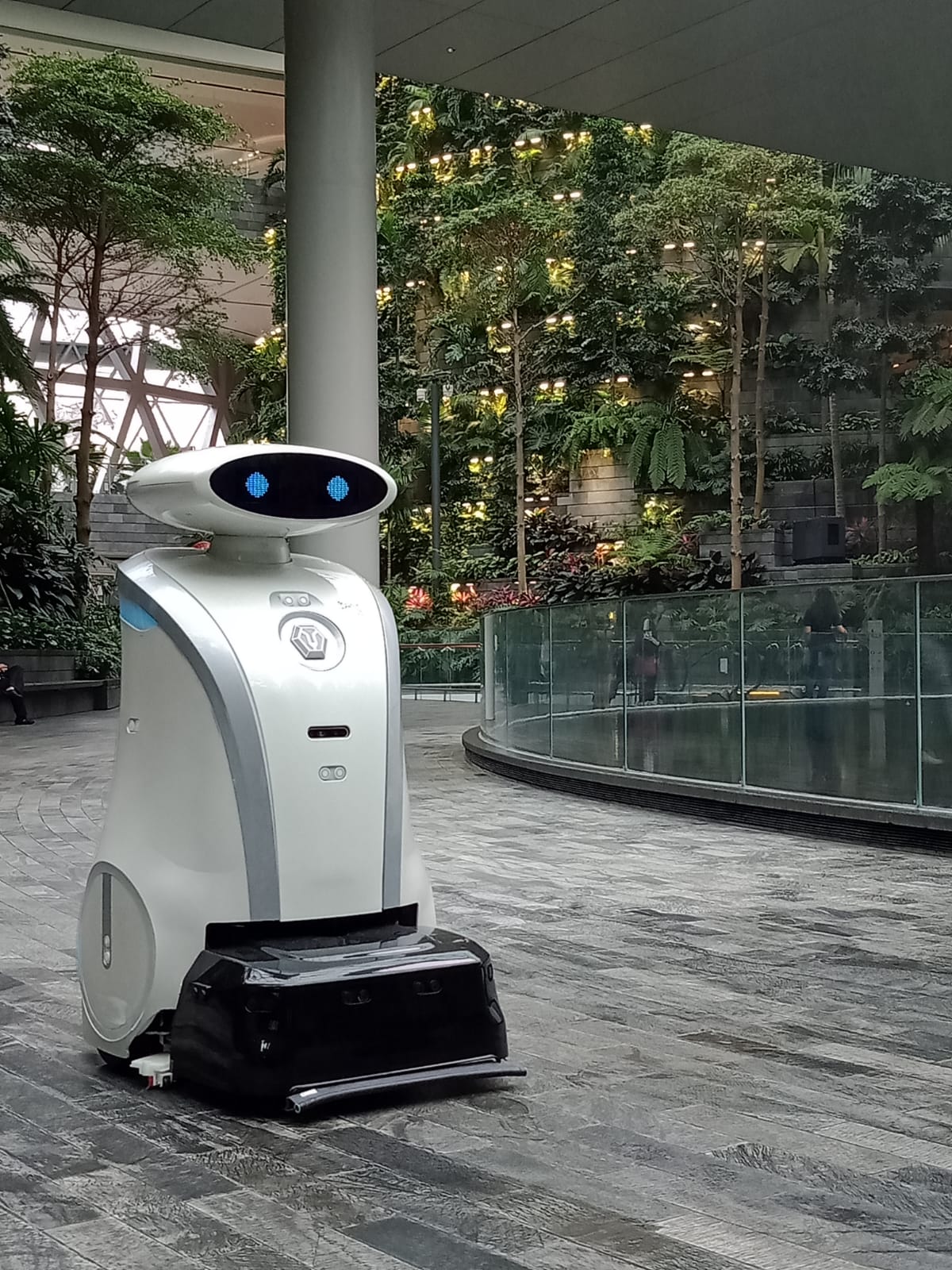 After operating hours, six scrub robots roam the mall to scrub and mop floors clean, working alongside cleaners to improve their productivity. While the scrub robots clean the expansive floor areas of Jewel, cleaners focus on frequently touched areas like handrails. These robots have also been fashioned after Jewel's mascot, the blue and yellow Pacific swallow. They are very versatile, able to work independently or with cleaners standing atop them navigating the cleaning route.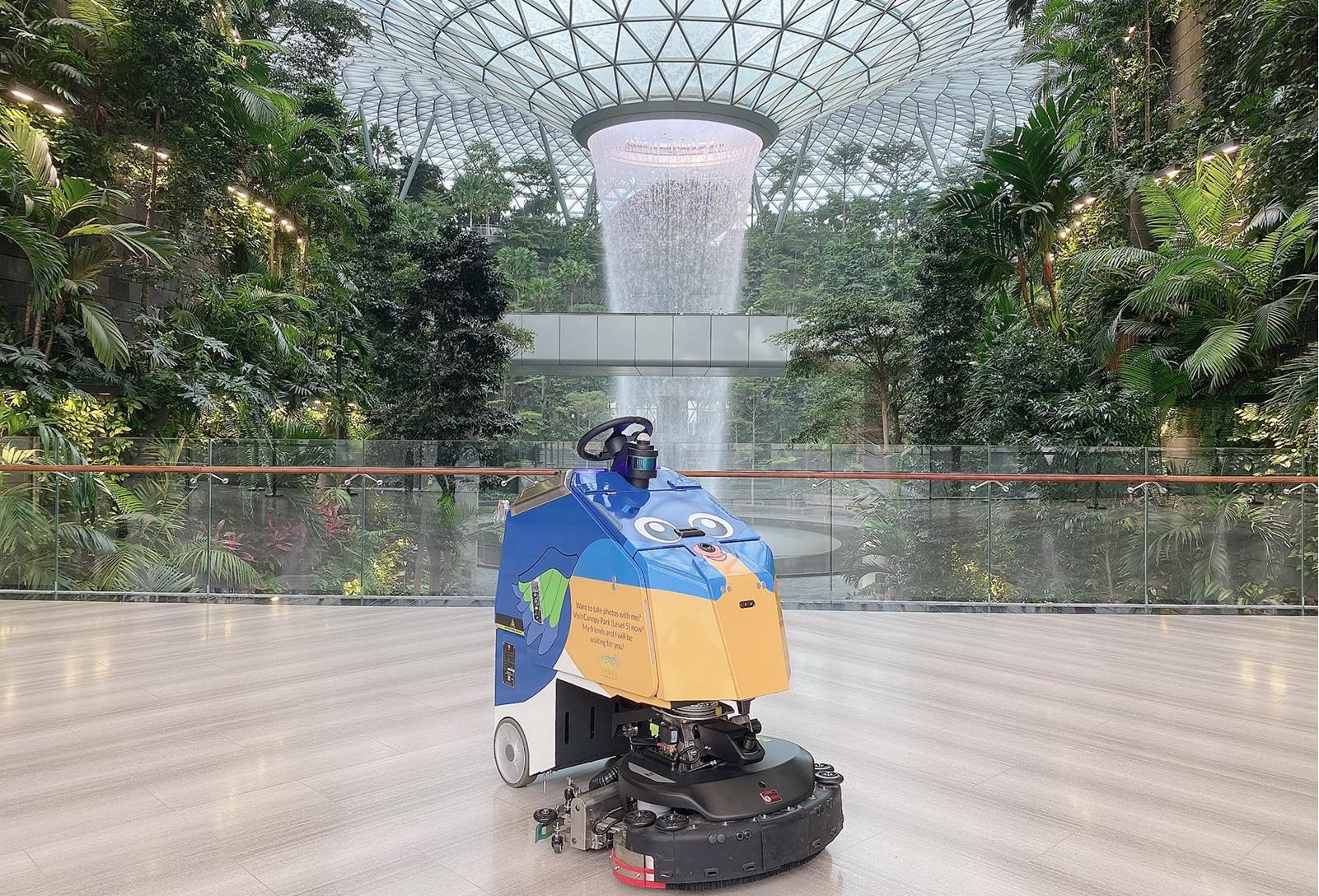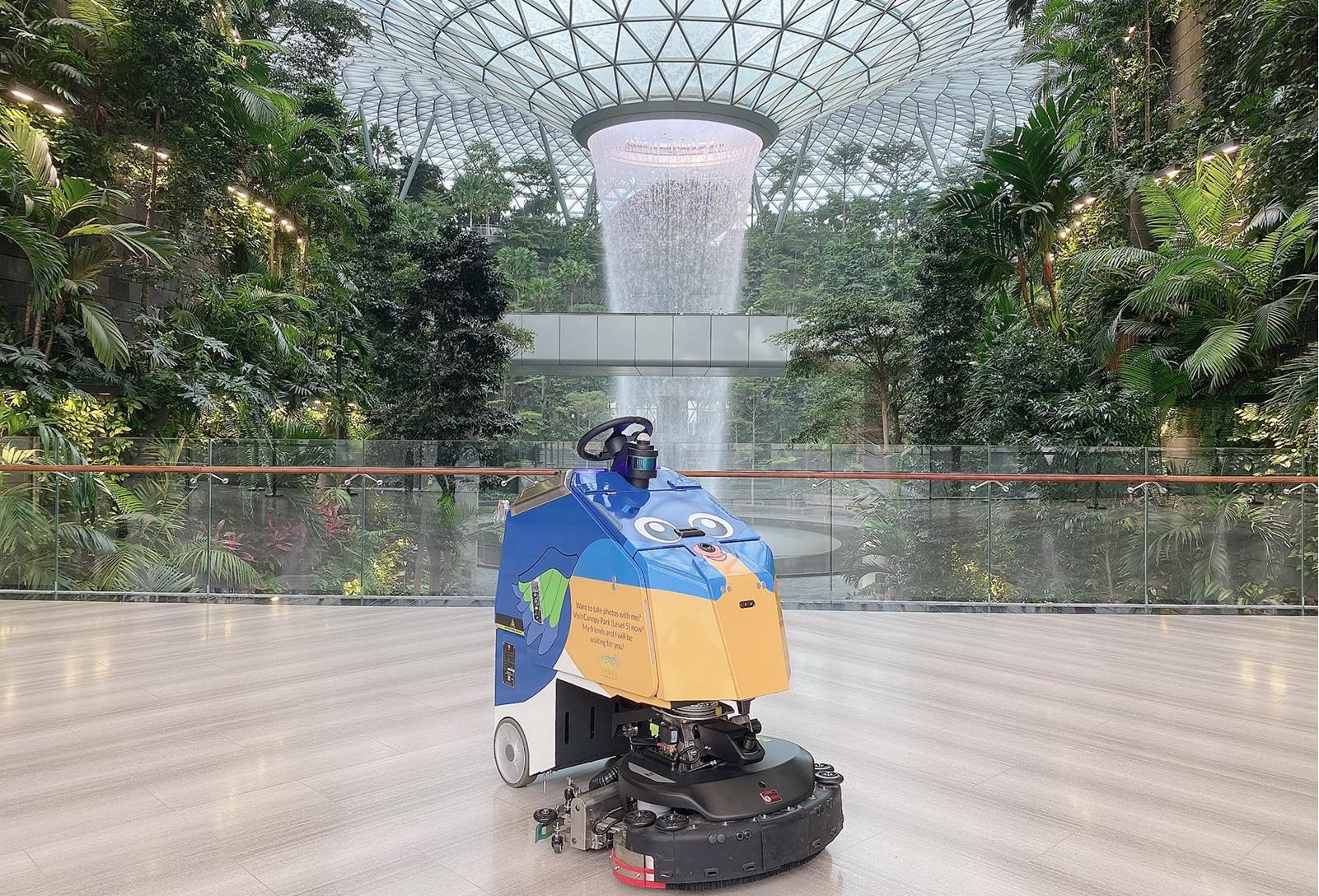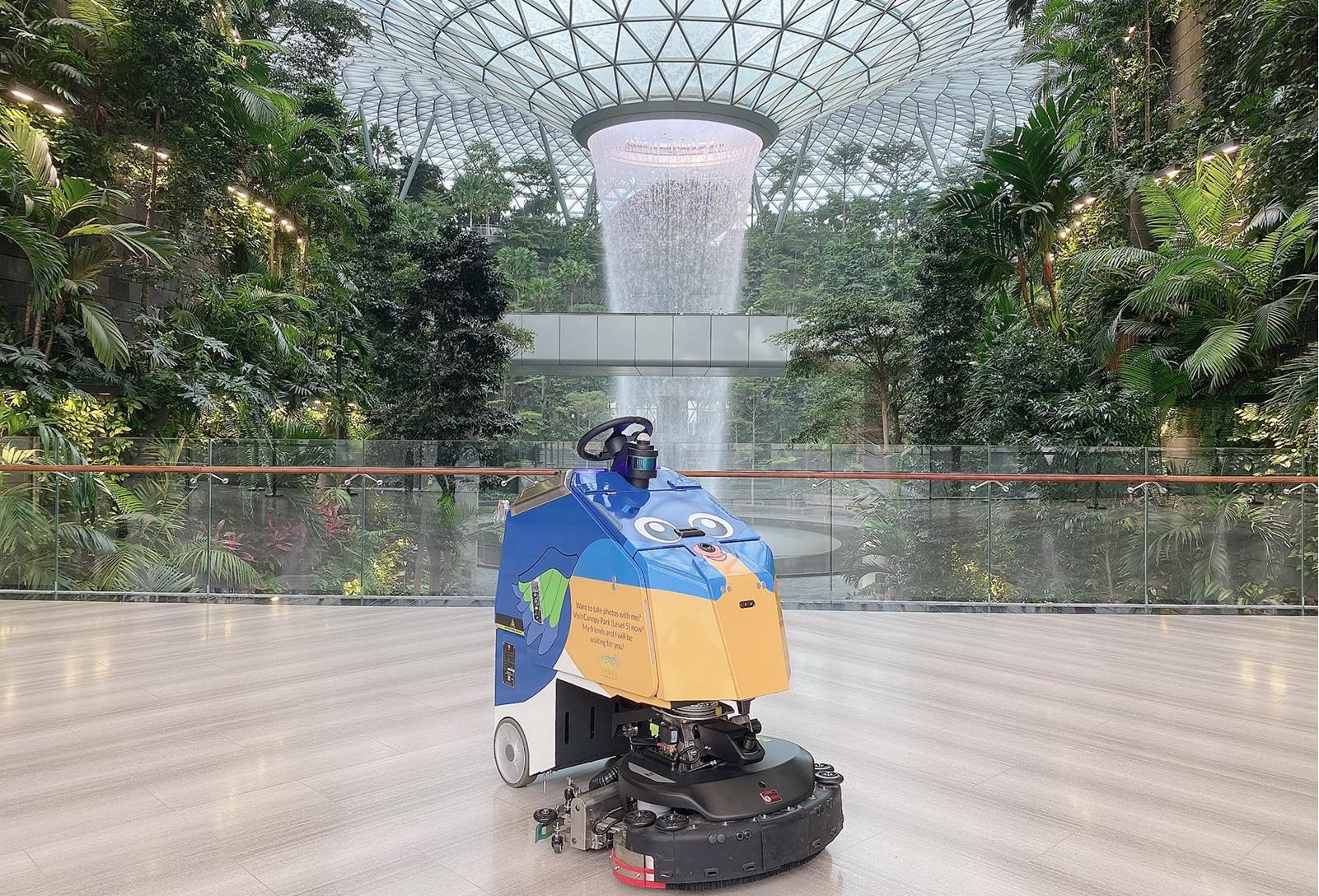 Robots that do the heavy lifting
Four of these waste collection robots can each pull a 660-litre bin along a pre-mapped route, stopping along the way for tenants to empty their trash. By reducing the need for manual collection of trash, the robots increase the productivity of cleaners and allow them to be re-deployed for other cleaning duties in Jewel.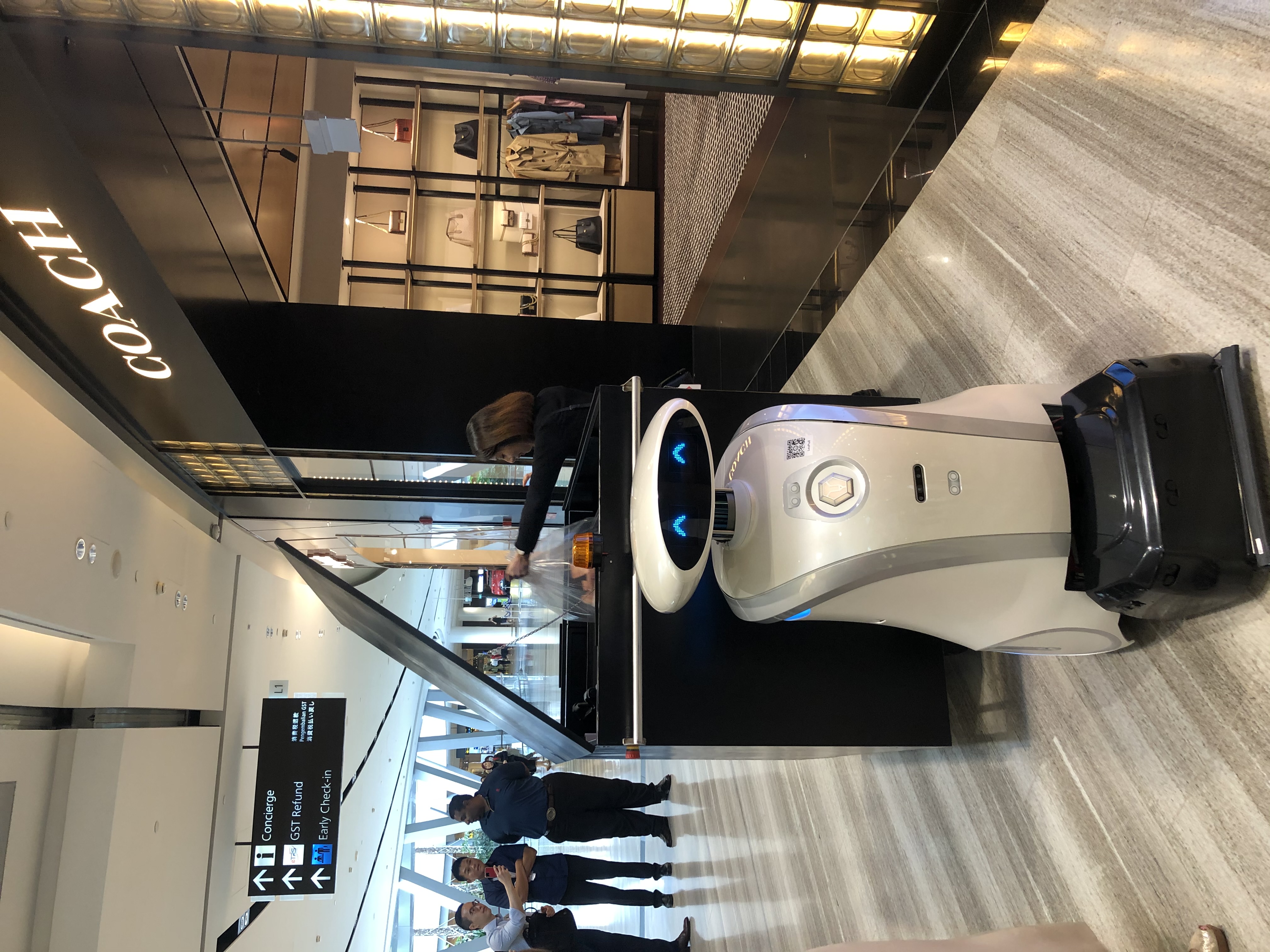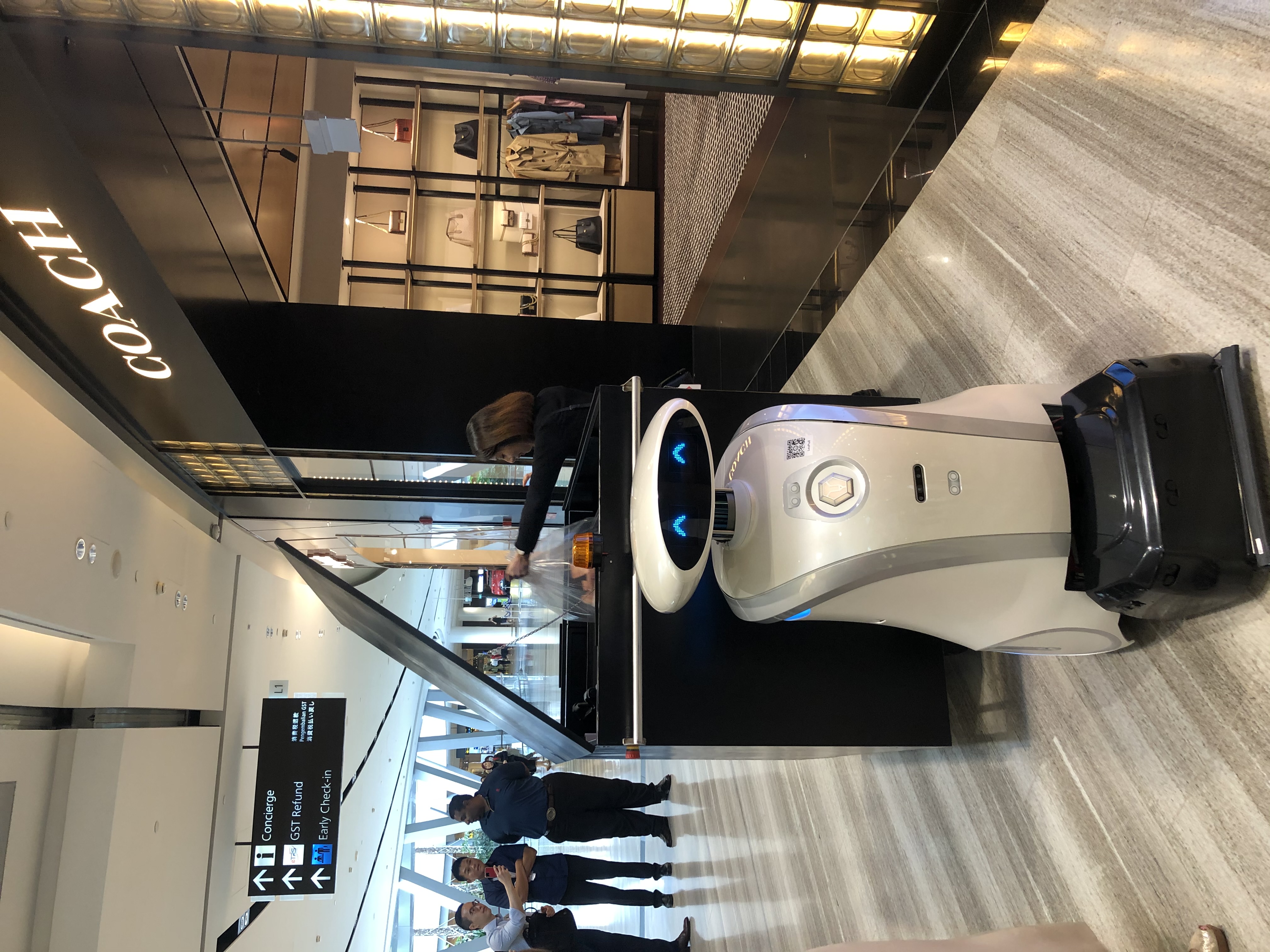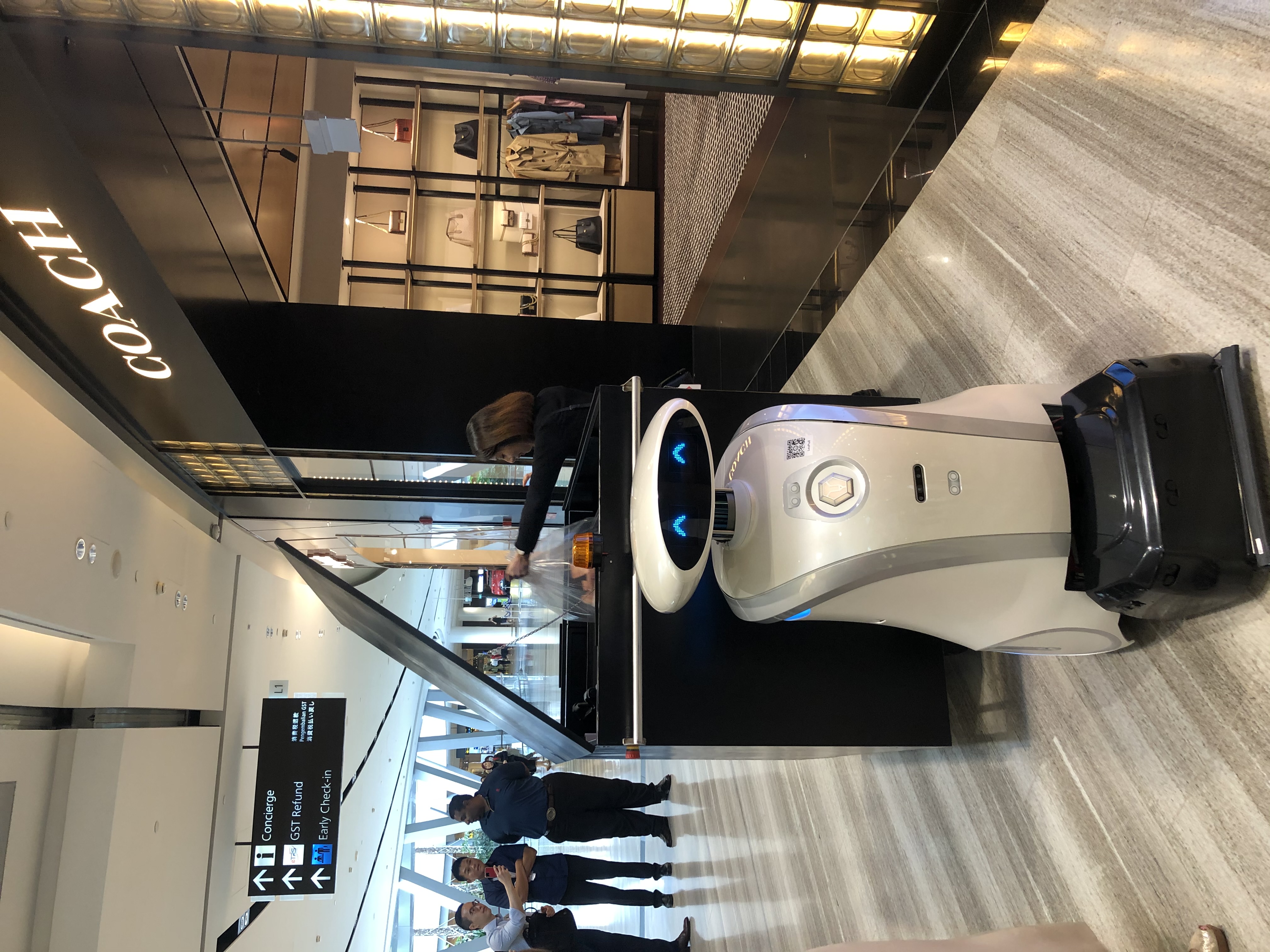 PETER (Patrol & Traffic Enforcement Robot) is Jewel's Robocop. Patrolling along the main entrance of Jewel, it is able to screen traffic enforcement messages and play audio advisory alerts, for drivers who stop their vehicles for an extended period of time at the kerbside. This robot is also connected to the Jewel Smart Operations Centre via live video streaming. 
Robots that provide service with a touch
This hospitality robot makes its appearance at Jewel's Canopy Park (on Level 5), offering sweets and bottled water to guests who may have expended their energy bouncing, sliding or exploring the various play attractions. The robot calls out to guests along its way, and a simple pressing of a button stops it in its tracks for guests to retrieve what they need.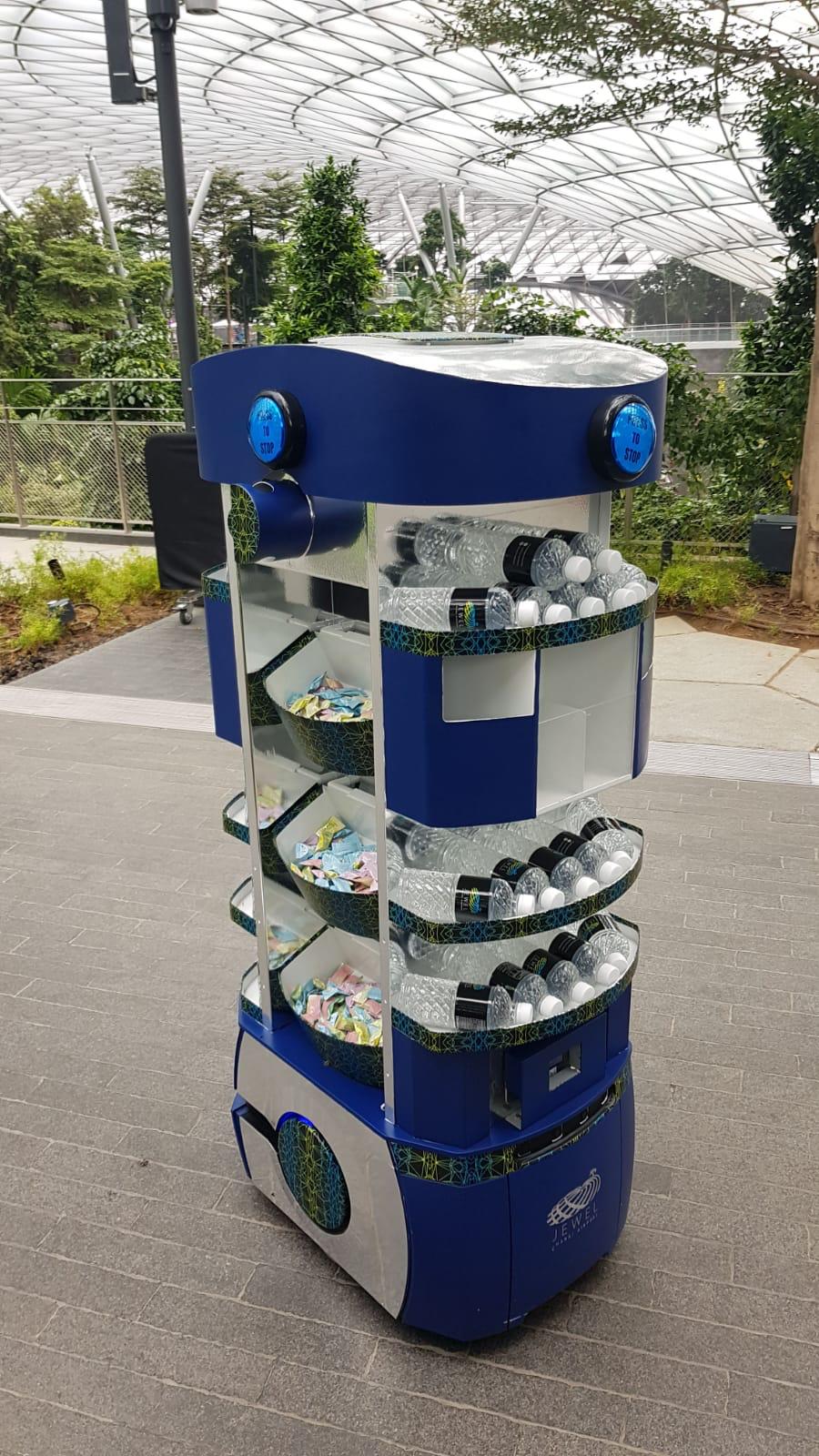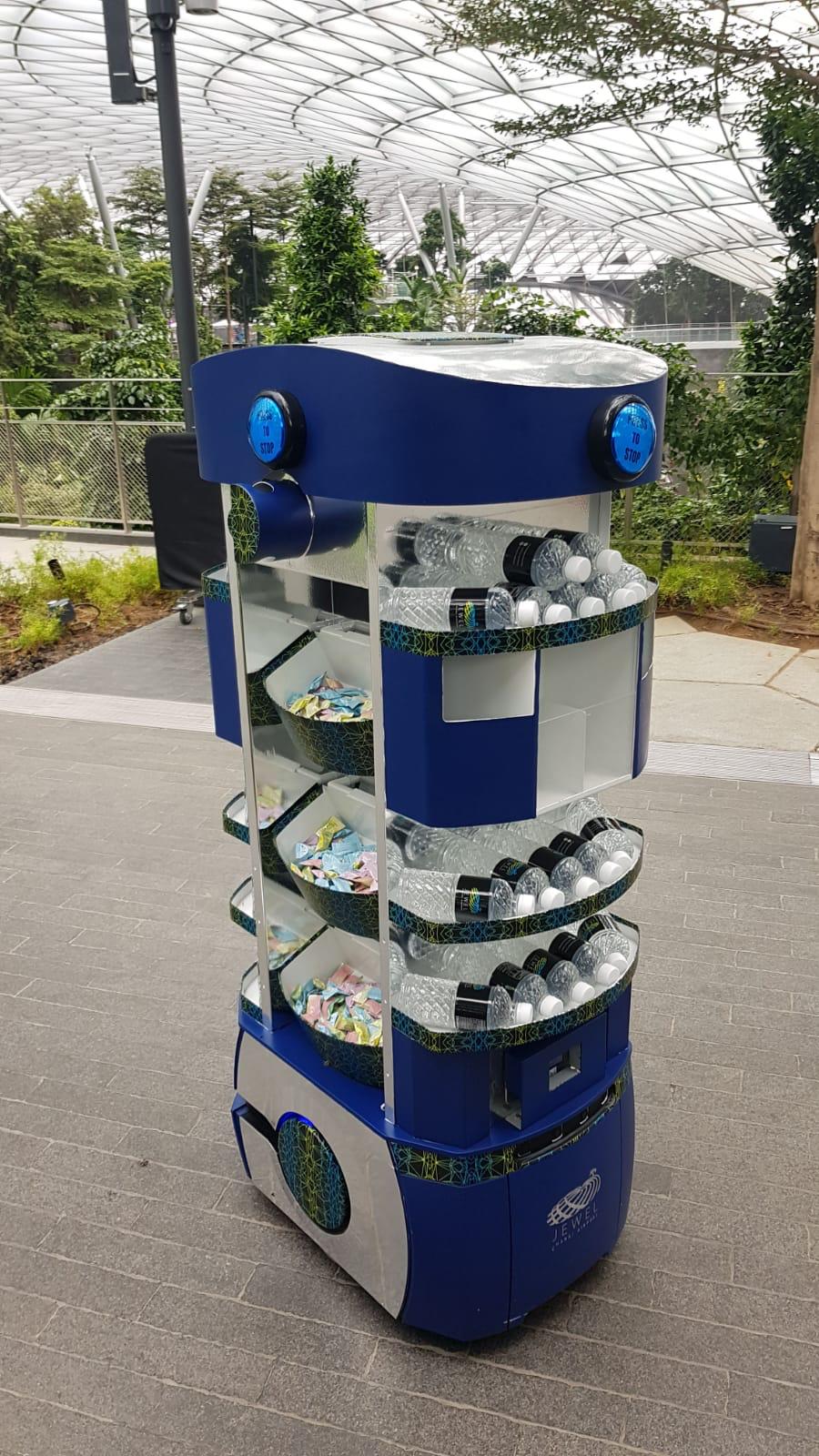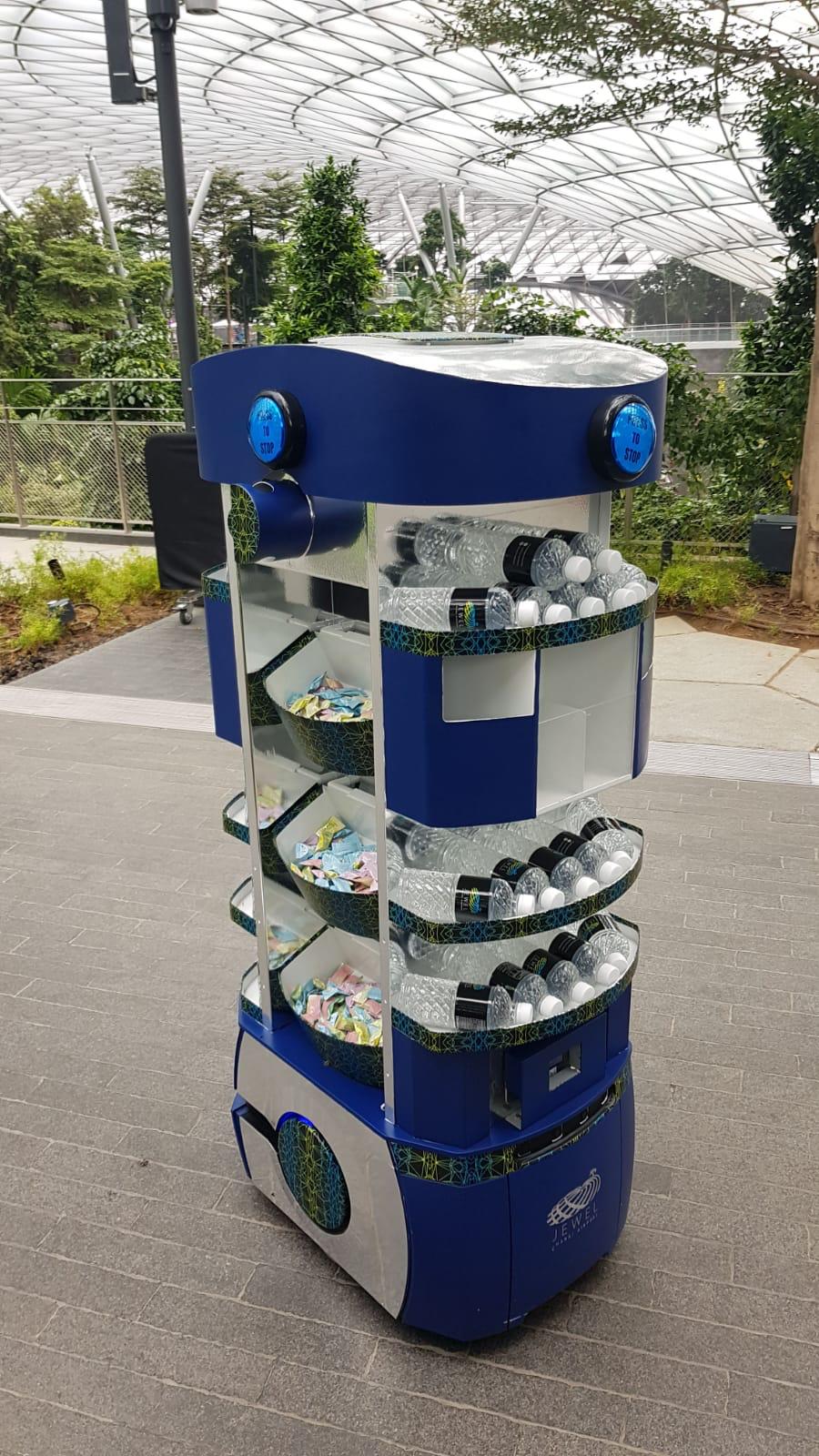 At YotelAir Singapore Changi Airport (Level 4), a pair of robots are ready to serve guests too, delivering amenities right to the guests' rooms. Equipped with Simultaneous Localisation and Mapping technology, it is able to autonomously navigate around the entire hotel and are smartly engineered such that they speak and detect obstacles or people in their way. 
Last but not least, Jewel has a pair of concierge robots which are still undergoing trials and testing. These robots will eventually roam around the retail floors of Jewel, providing information on way finding, amenities, shopping promotions and the various attractions that Jewel has to offer. The robots will even enable guests to purchase attractions tickets for Canopy Park directly from it as well.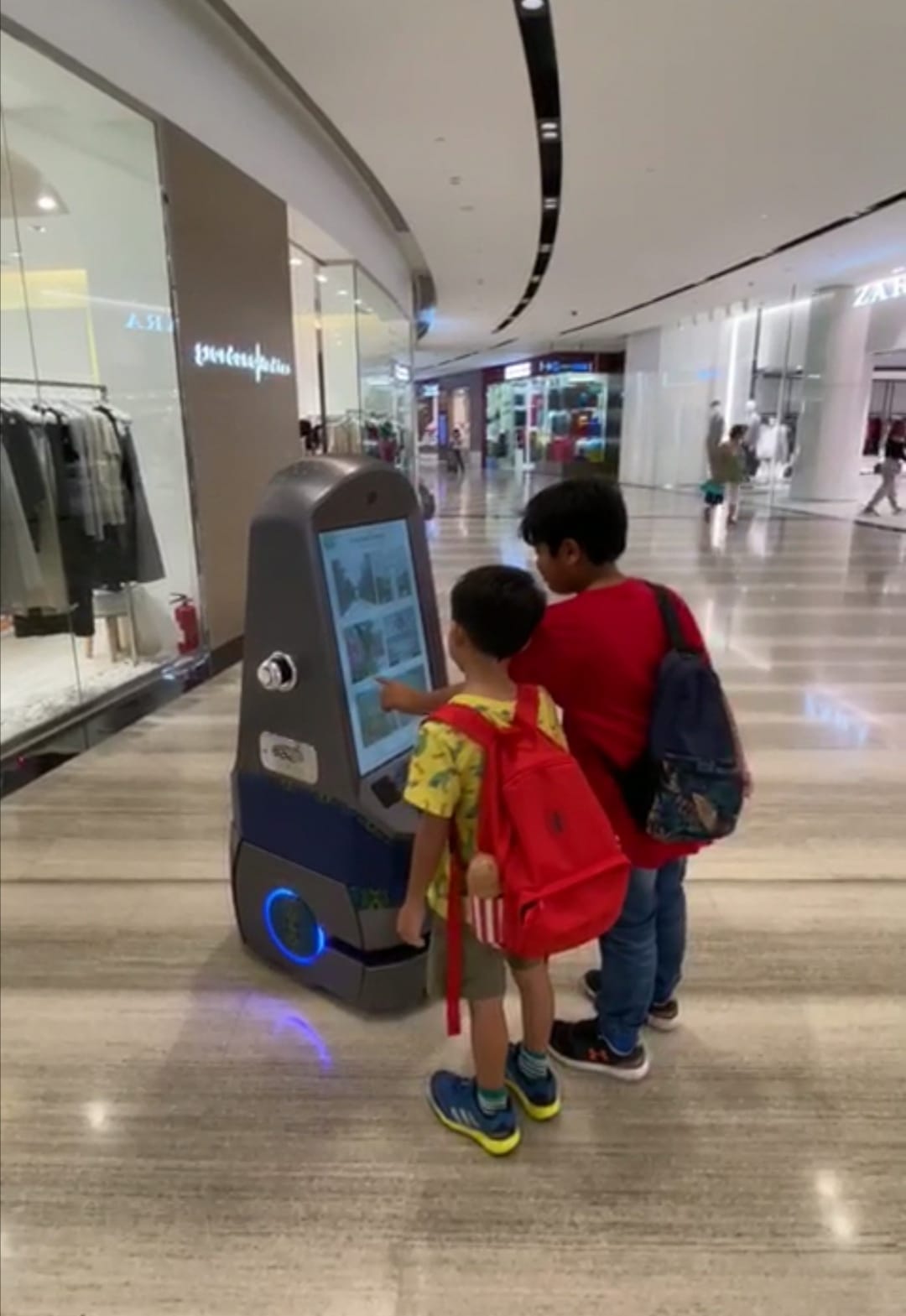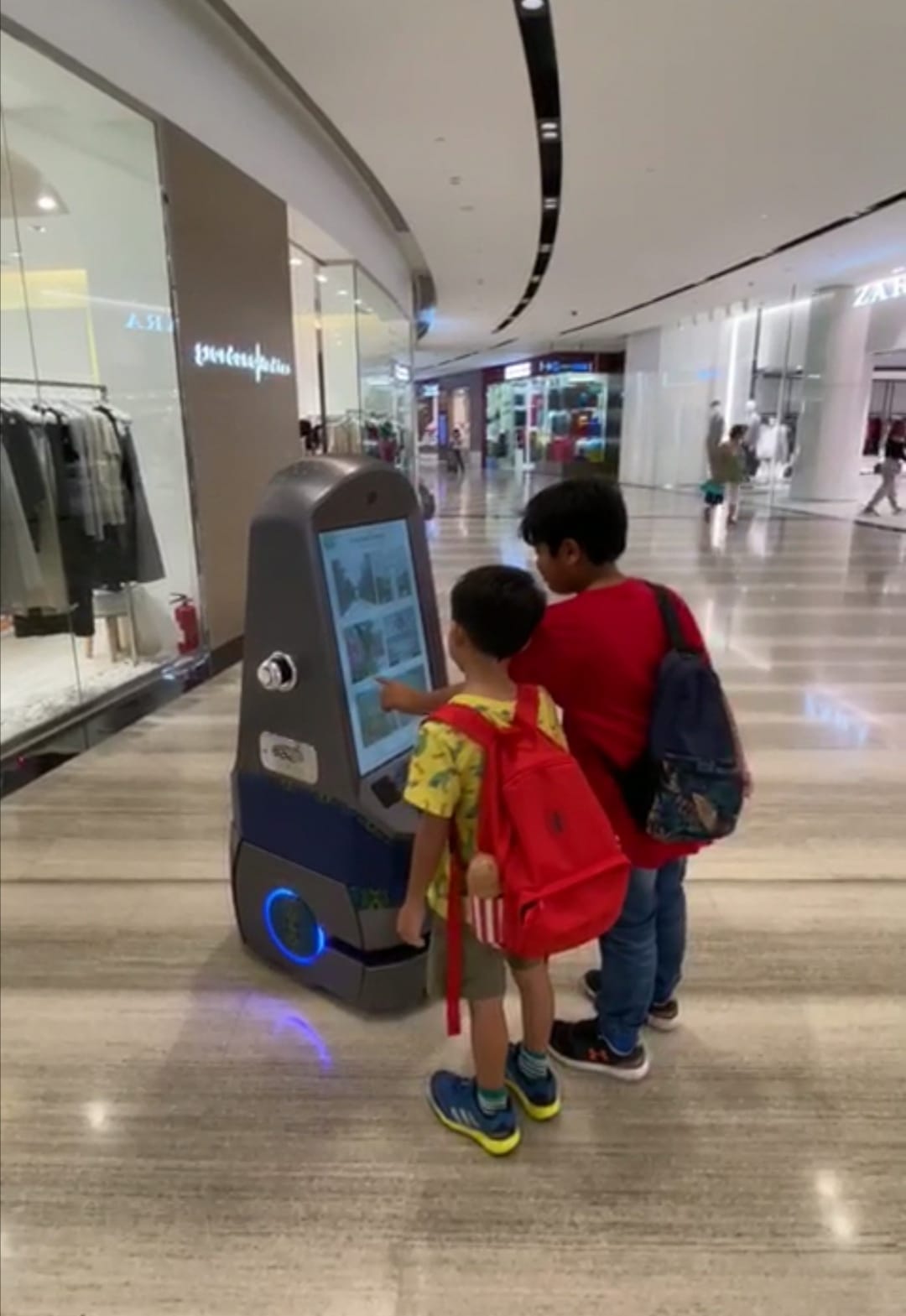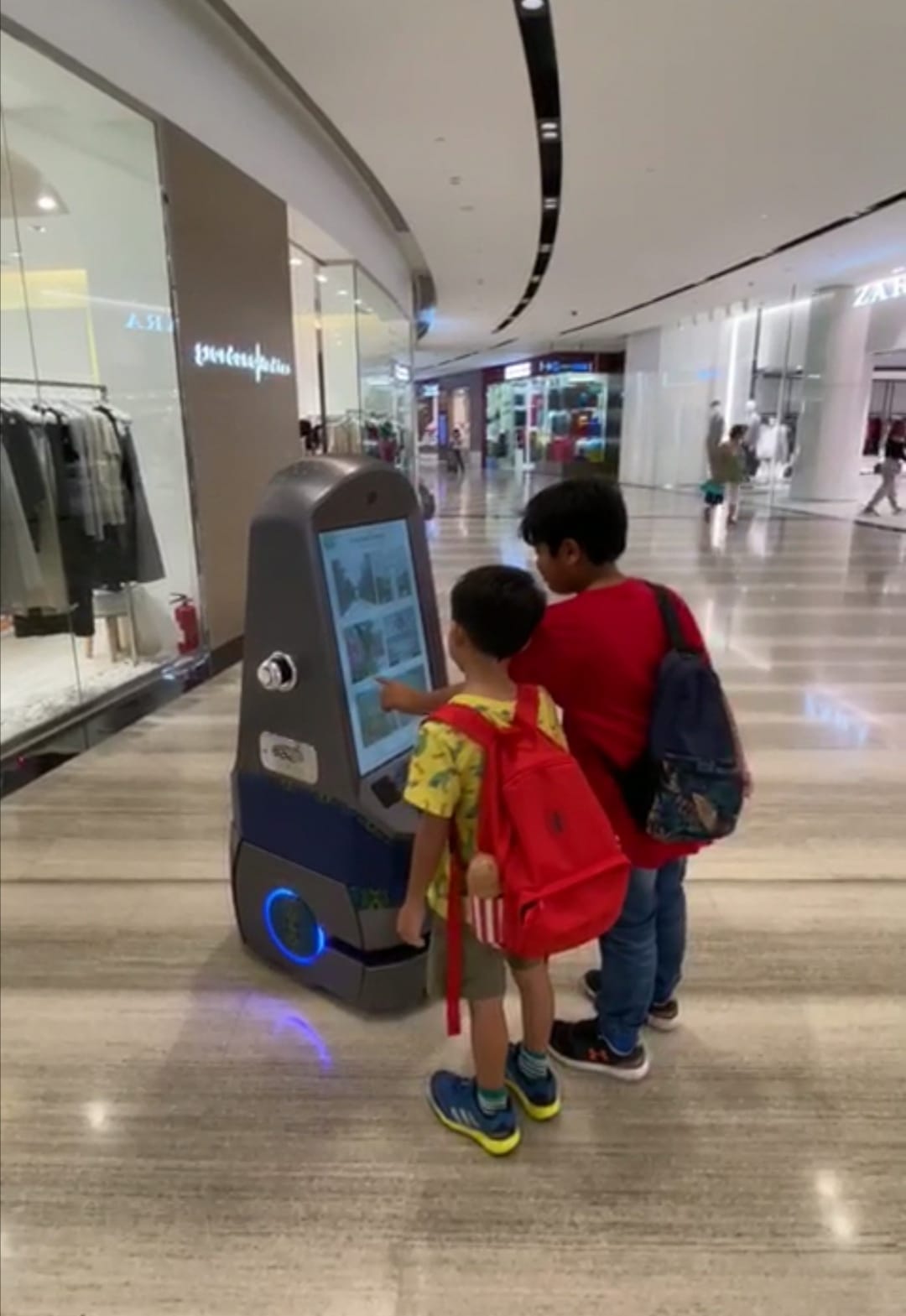 The next time you visit Jewel, keep a lookout for these robots and appreciate the hard work they put in to ensure that guests have a sparkling time at Jewel!